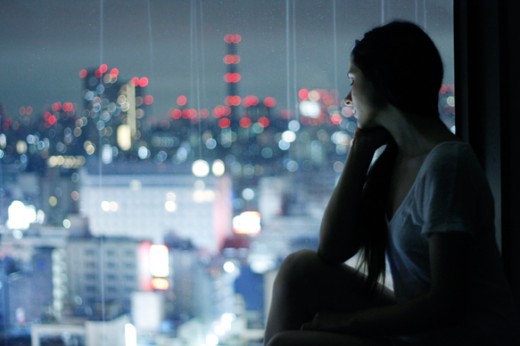 –
So, this is the end of my japan trip.
I'm sitting next to the window and watching shinjuku lights … such a nice view ! It seems like Tokyo never falls asleep.
I know everybody must be missing the usuals outfits articles, and I'm missing them too.
But sometimes, it's great to take some holidays from fashion blogging, and keeping posting pictures to share anyway.
I'm not really missing home so much at the moment, but I know it's gone to be good to sleep in my own bed.
As soon as I'm back in France, I will try to post a few pictures about my shopping finds.
So see you soon !
And goodbye Tokyo, It's been such an unforgettable trip !
–
Music: Au revoir simone – Night majestic
–

Et voilà, c'est la fin de mon voyage au Japon.
Je regarde les lumières de shijuku par ma fenêtre, et c'est une si belle vue ! Tokyo semble être une ville qui ne dort jamais.
Je sais que les articles » tenues » doivent pas mal manquer à certains, et ils me manquent aussi !
Mais il est bon parfois de prendre quelques vacances, tout en continuant à poster des photo pour les partager.
Je n'ai pas encore le mal du pays, mais je sais qu'il va être agréable de dormir dans mon propre lit.
Dès que je suis de retours en France, j'essayerais de poster quelques photo de mes trouvailles nippones au plus vite.
Alors à très bientôt !
Et au revoir Tokyo, ça a été un voyage inoubliable !
–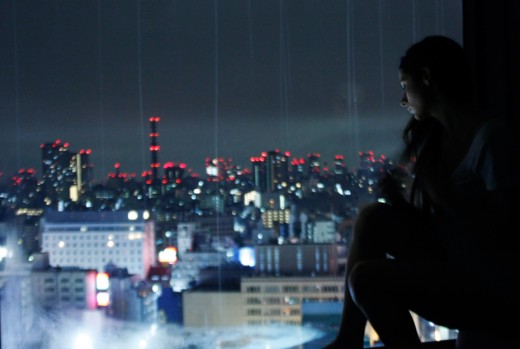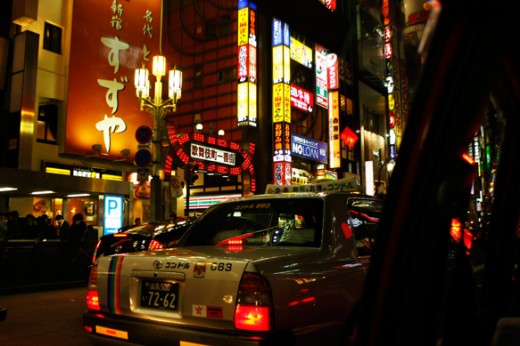 –
Shibuya in the rain: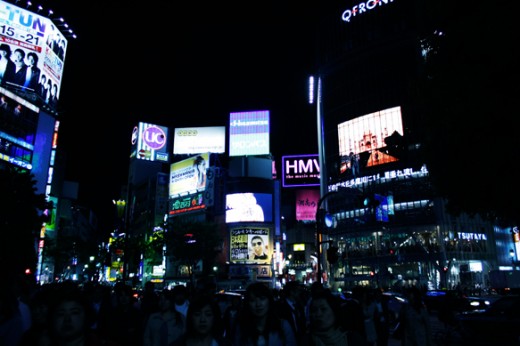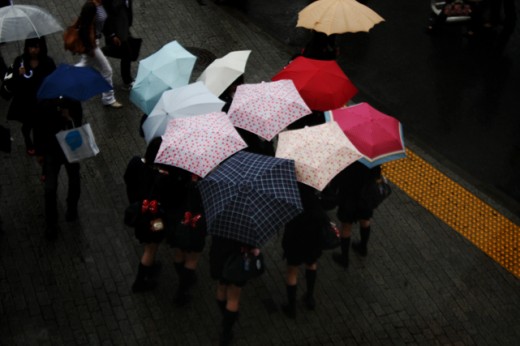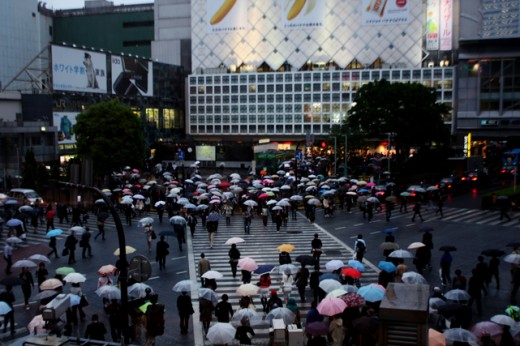 –
A to z, a really nice restaurant in Omotesando created by Yoshitomo Nara, the very well known artist with his famous drawings: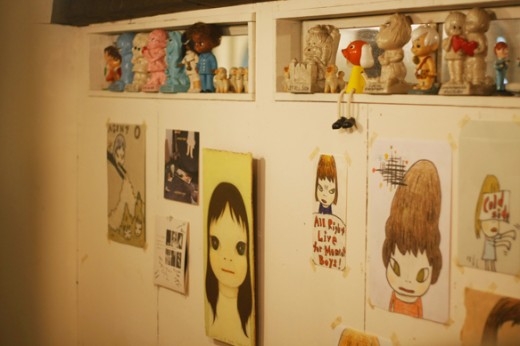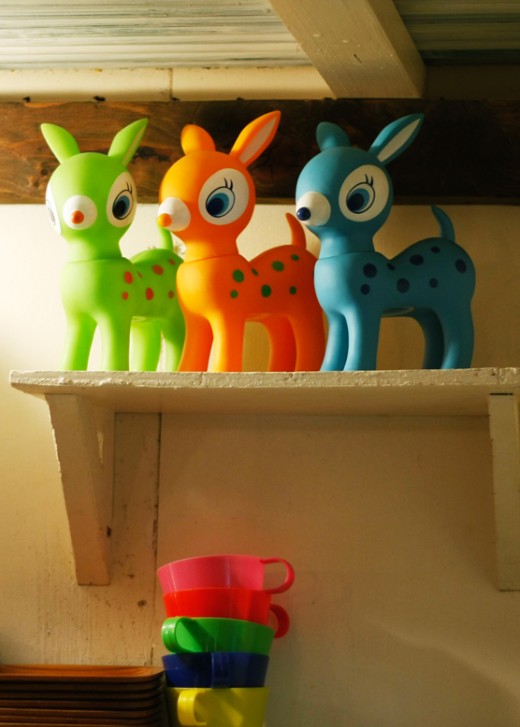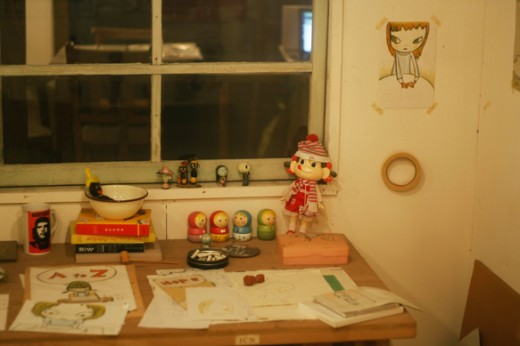 –
Beer advertising at Harajuku station: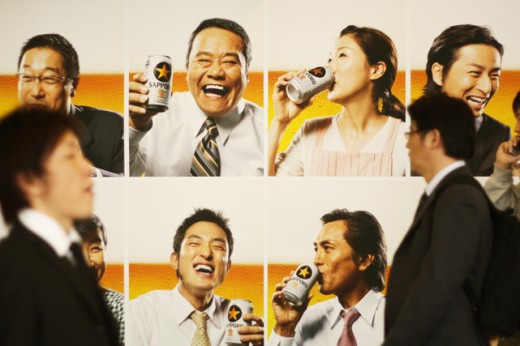 –
Fishes in Asakusa, the is the kodomo do hi ( children day ) very soon !: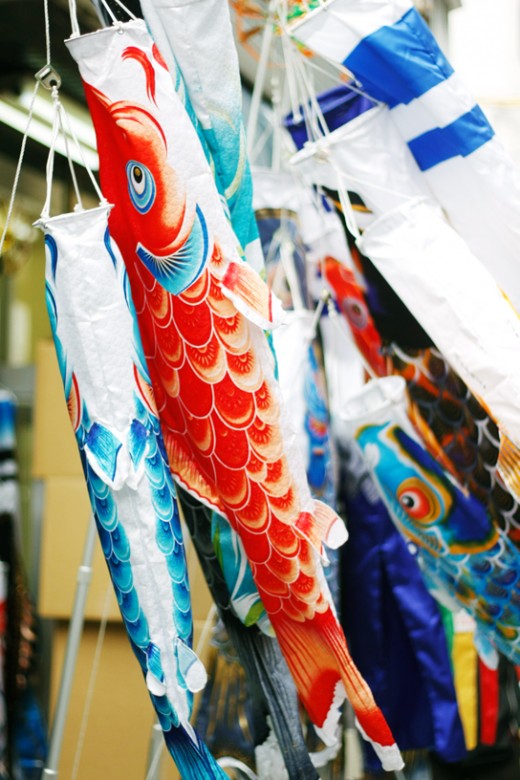 –
In harajuku, Alice in wonderland's bunny pins in a window: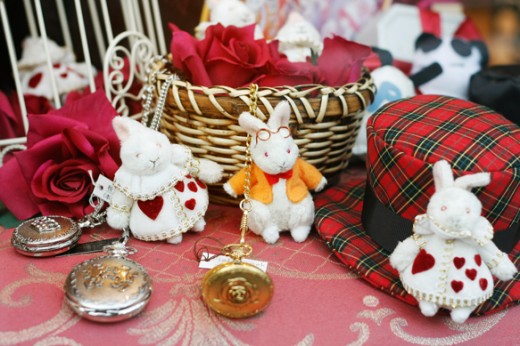 –
Pink lantern in Asakusa: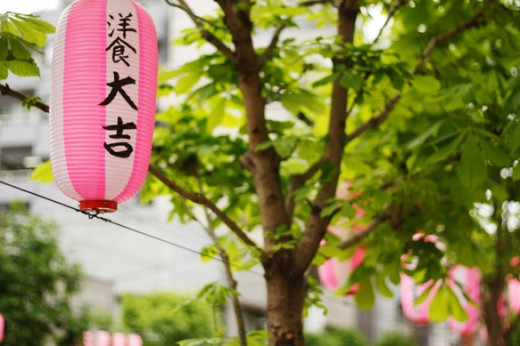 –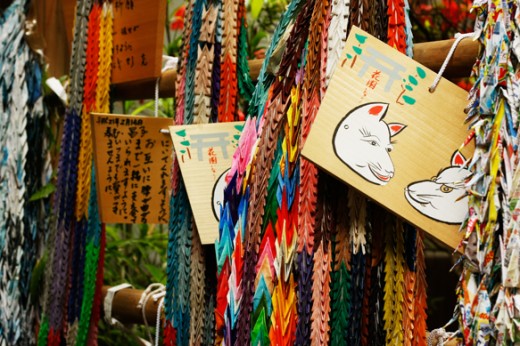 –
Weird weather sometimes in Japan.
I lately understood what the Asian weather was like.
You can be sitting comfortably on a bench in the sun, enjoying the sound of the birds singing and in the wind in the trees, when suddenly you find yourself under a pouring rain !
Lucky enough there's convenience stores selling those very charming see-through umbrellas everywhere you go !
This is the Ueno Park, where I previously took the kid's carrousels photos. There's a really nice temple and pretty flowers in this same park.
Only wish I could be there again, even with the worst weather ever …
–
Music: Air – Once upon a time
–
Le temps est vraiment bizarre parfois au pays du soleil levant.
J'ai compris récemment ce que pouvait être la météo en Asie.
On peut être confortablement assis sur un banc, à écouter les chants des oiseaux et le vent dans les arbres, et être brusquement surpris par une averse torrentielle !
C'est une chance que des parapluie soient disponibles un peu partout, en particulier les très charmants modèles transparents.
Voici ici le Parc Ueno, ou j'ai pris dernièrement les photos de manège pour enfants. Il y a un très joli temple dans ce parc, ainsi que de très belles fleurs.
Si seulement je pouvais y être encore, même par le temps le plus maussade …
–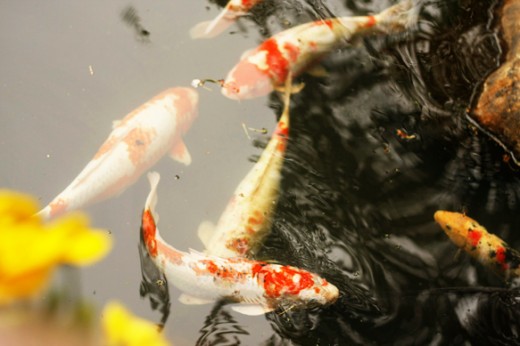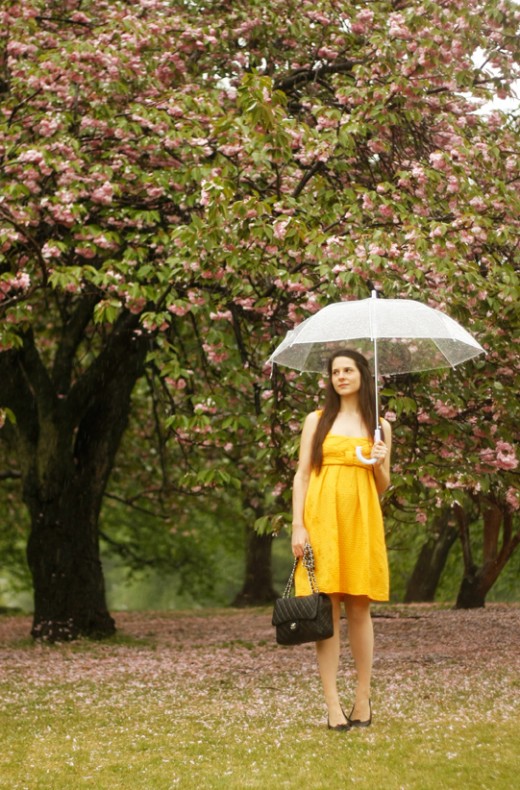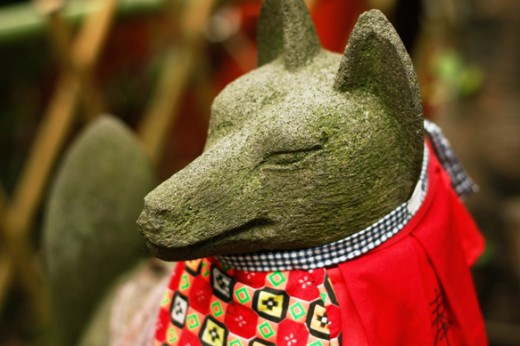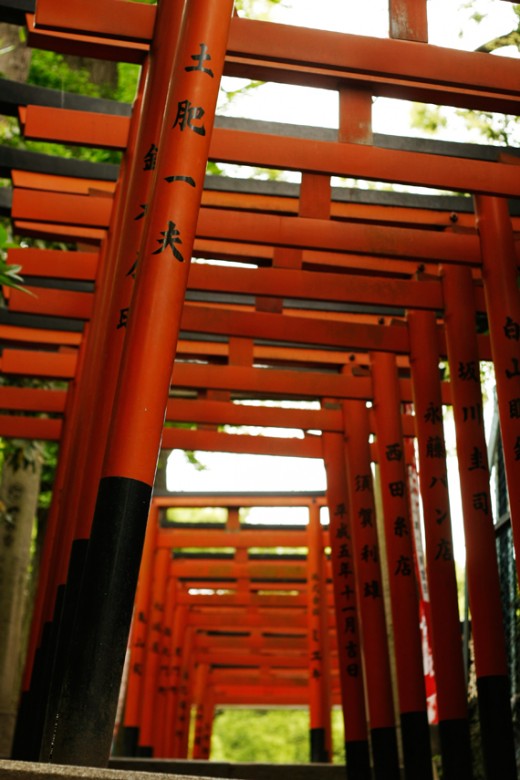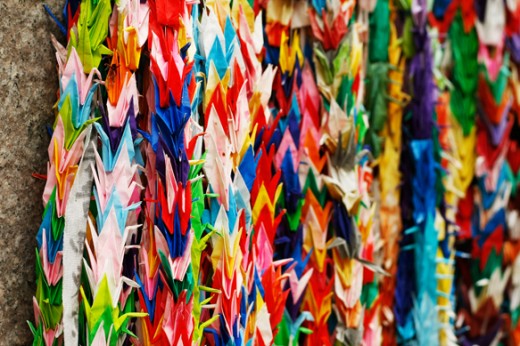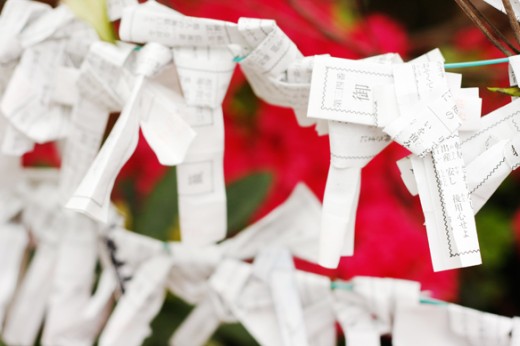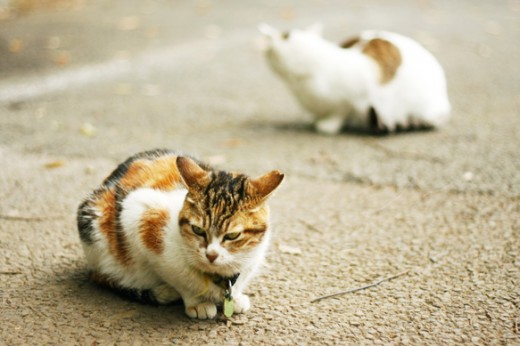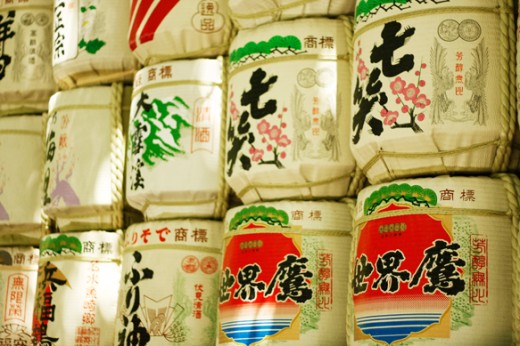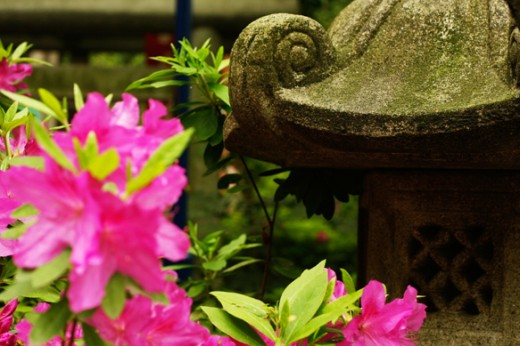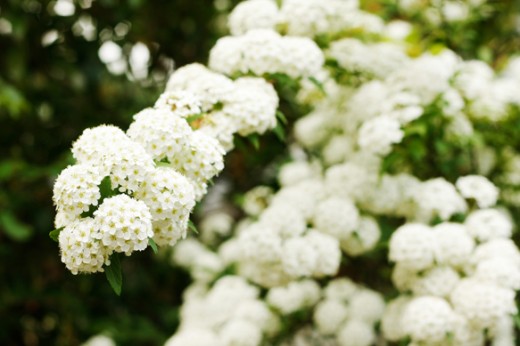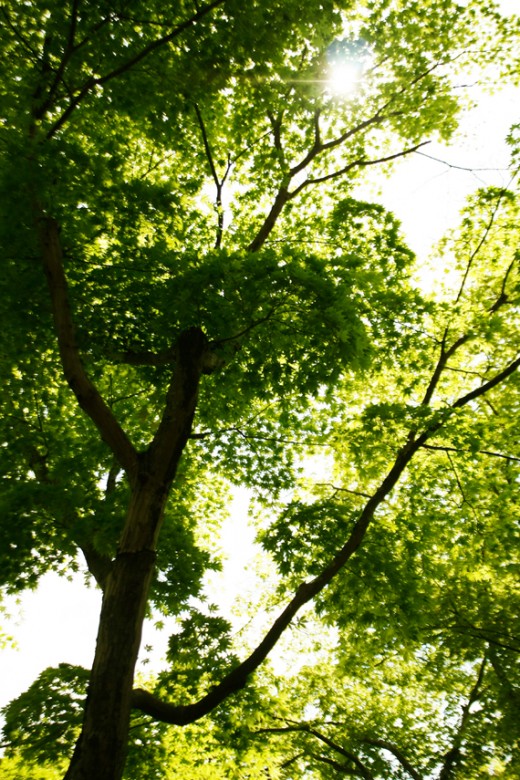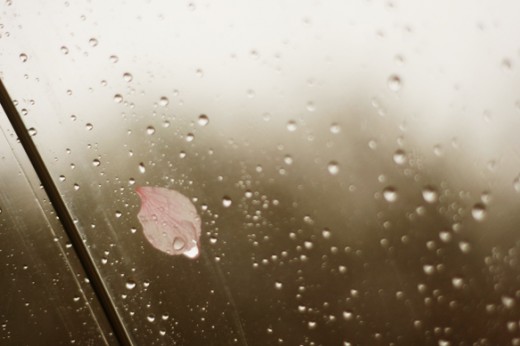 –
See by Chloé dress – Repetto shoes – Chanel Bag
–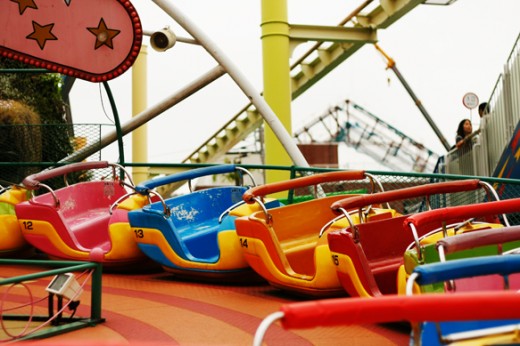 –
Tokyo really make me think of disneyland sometimes …
There's colours everywhere and often a lot of noise in the busy districts.
Some place in the city are even looking like a kind of kids paradise.

I really like the atmosphere in these playgrounds.
Here are some different places that I've been visiting, and believe me, it's been a lot of fun to look at !
–
***

–
Tokyo me fait souvent penser a disneyland parfois…
Il y a des couleurs vives partout, et beaucoup de bruit dans la plupart des quartiers très fréquentés.
Quelques endroits dans la ville pourraient même s' apparenter a un veritable paradis des enfants.
J'aime vraiment l'athmosphere qui règne dans ces aires de jeux.
Voici différents endroits que j'ai pu visiter, et croyez moi, ça a été très amusant a observer !
–
Ueno Kodomo Yuen park
Located in the middle of the Ueno park, it's a great place to eat an ice cream after a long walk.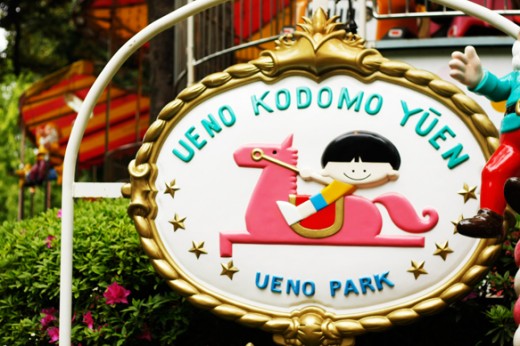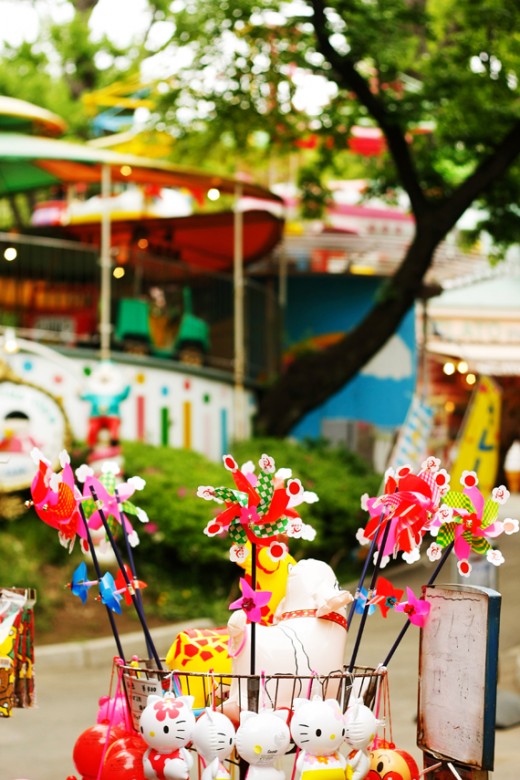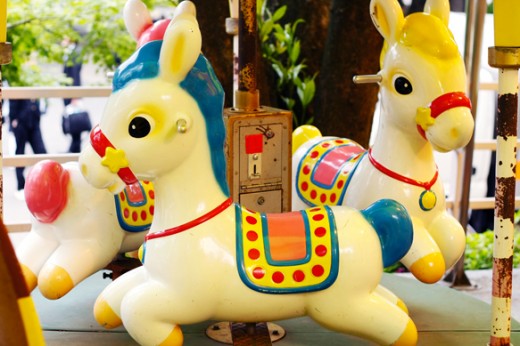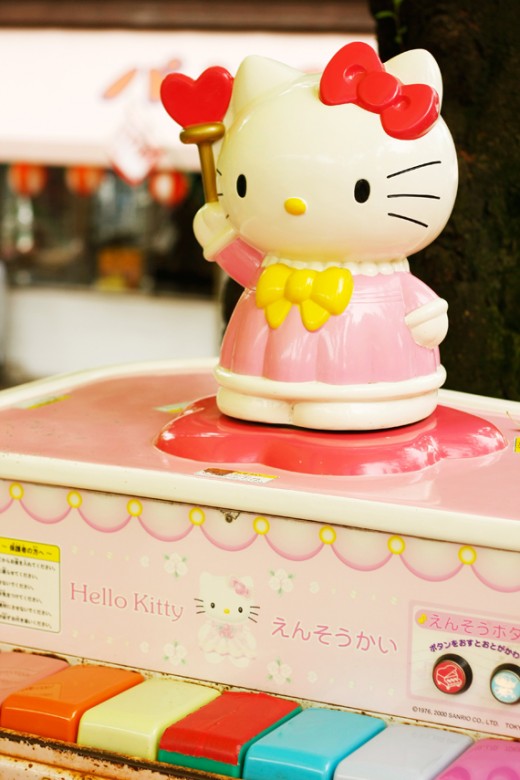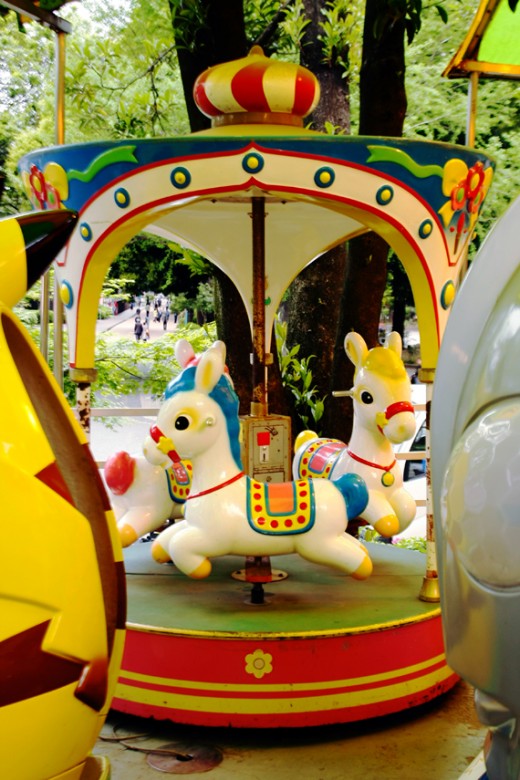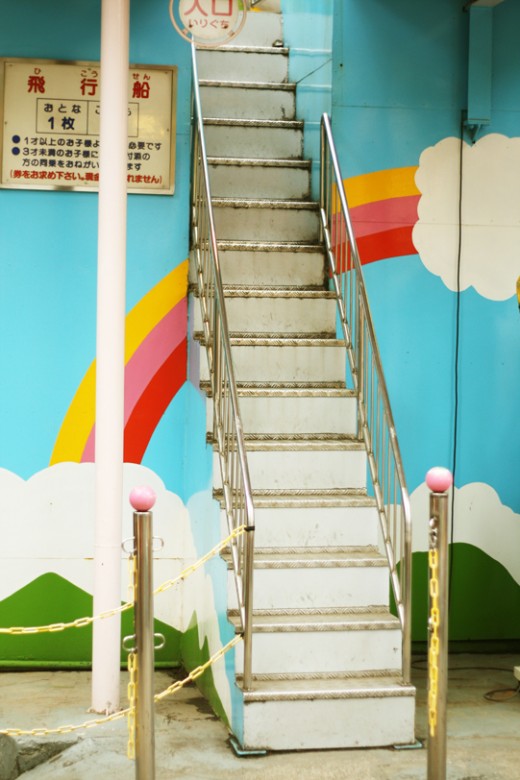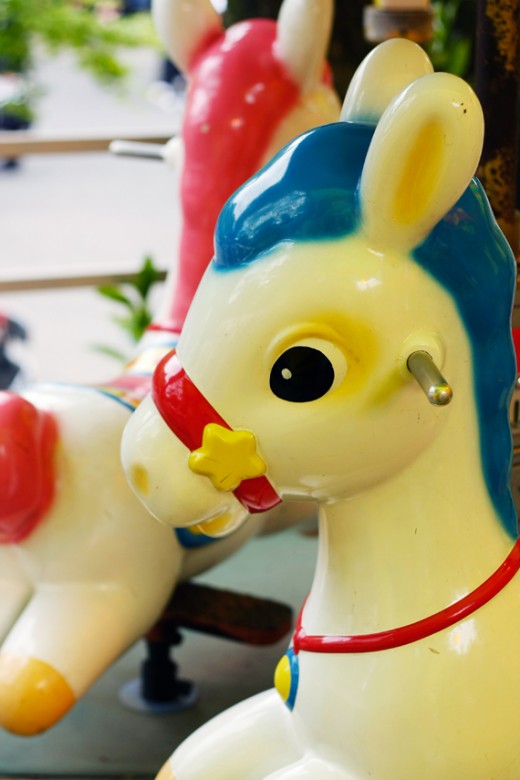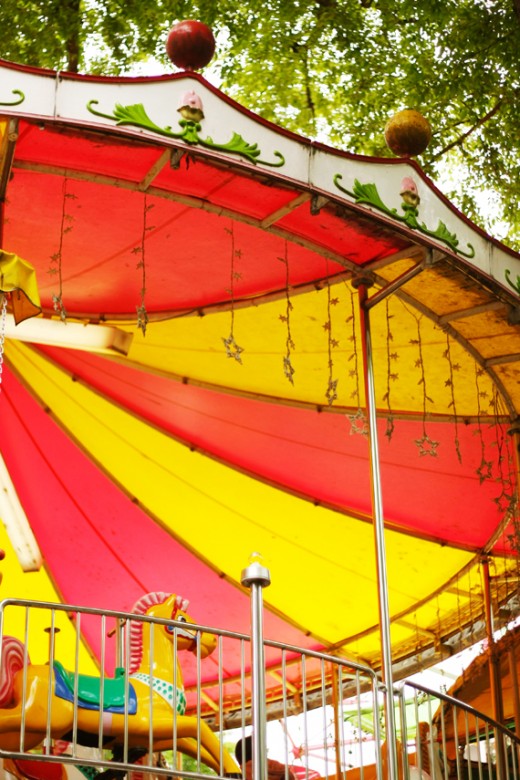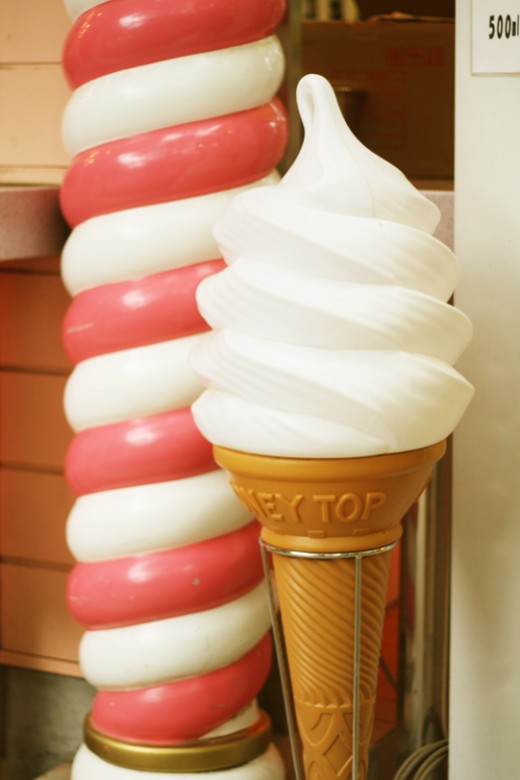 –
Hanayashiki amusement park in Asakusa
It's a very old amusement park located near the famous Sensōji temple , with attractions built in 1949… and still working !
For a vintage lover like me, this was a really interesting place to visit.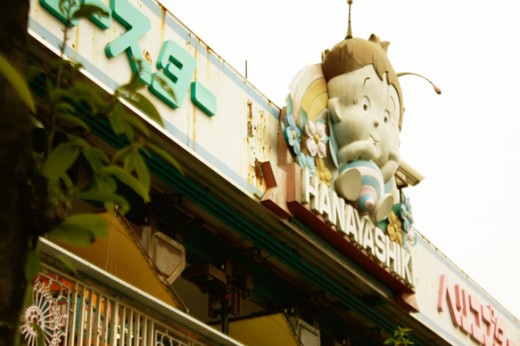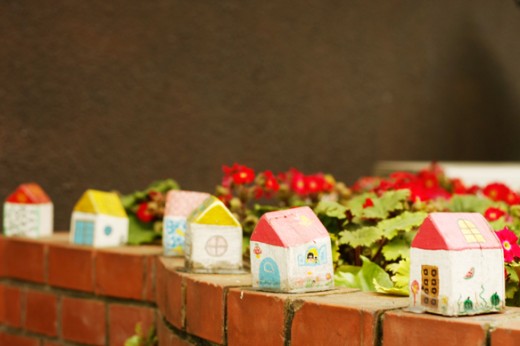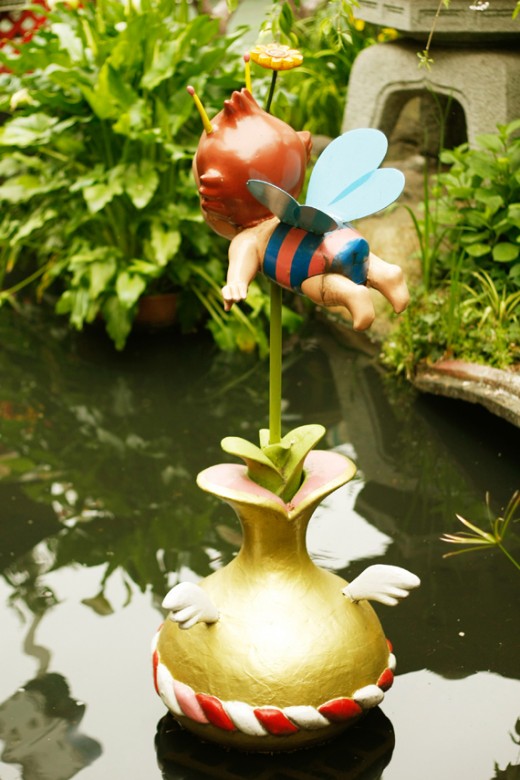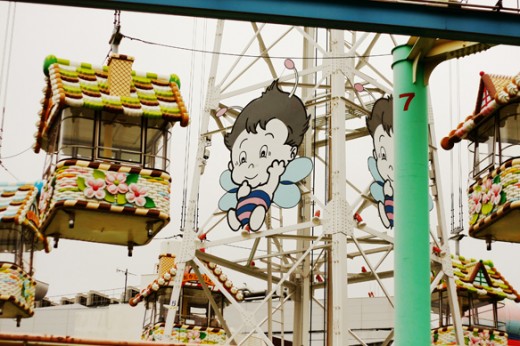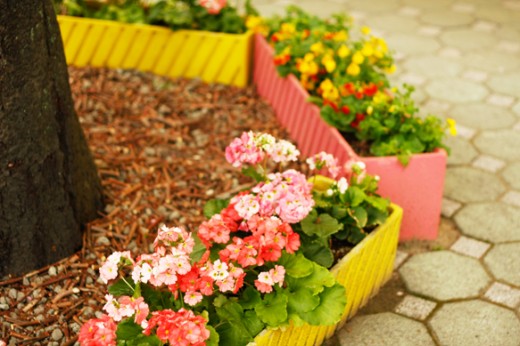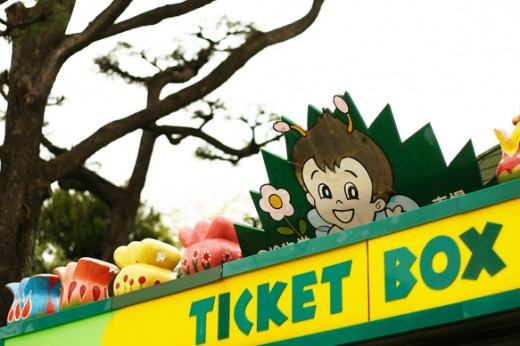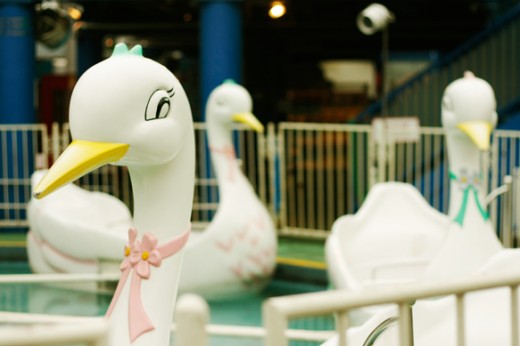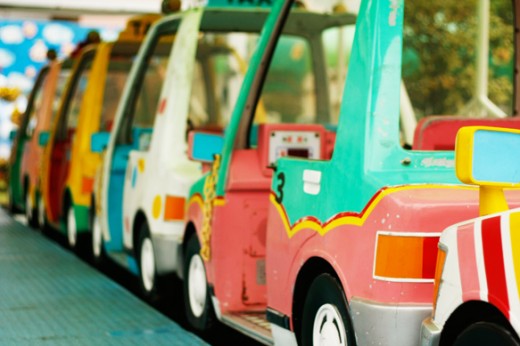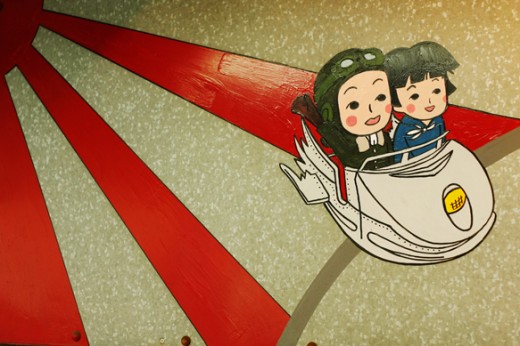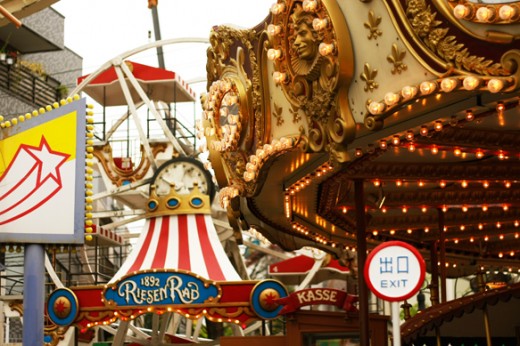 –
In a game center
There's a lot of them all around Tokyo.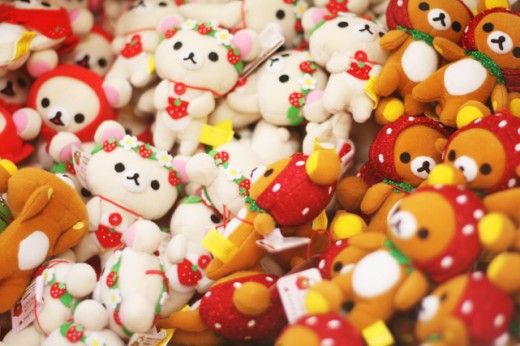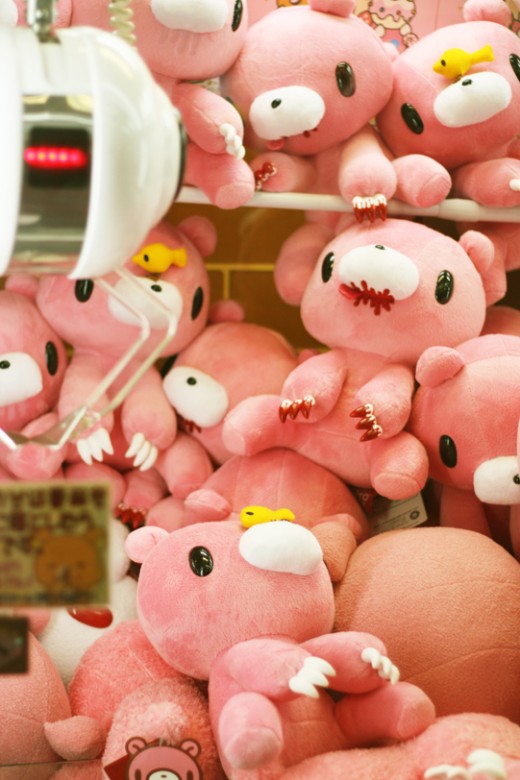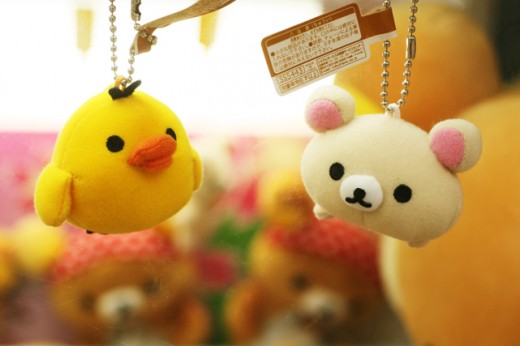 –