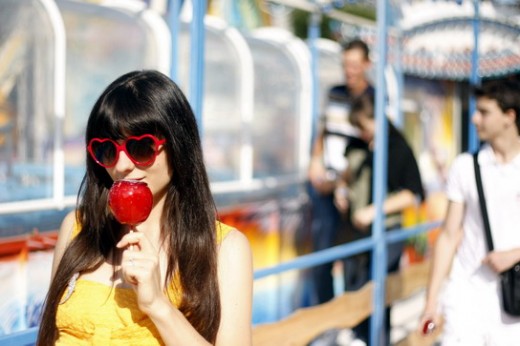 –
Comme vous ne le voyez pas, je suis à New York.
Avant de vous montrer des photos de mes premiers jours passés là bas, je voulais tout d'abord partager avec vous quelques clichés de ma dernière journée à paris avant le départ.
J'ai donc passé ce samedi à la fête foraine du jardin des Tuileries, à deux pas de la place de la Concorde.
Le ciel était radieux, et après avoir fait quelques attractions, nous ( mon fiancé et quelques amis ) sommes allé déguster des sushi accompagnés de rosé sur le pont des arts.
Quelle journée parfaite !

A très bientôt donc, et la prochaine fois promis, ce sera grosse pomme exclusively !

–
As you can't see it, I'm in New York.
Before to post pictures of my first days there, I wanted to share with you some photos from the last day I spent in Paris before the departure.
I went to the fun fair at Le jardin des Tuileries, next to the place de la Concorde, and it's been so nice !
The weather was amazing, and after enjoying some games there, we (my boyfriend and some friends ) went on the pont des arts to have a nice pic nic with sushi and wine.
A perfect day really.
So, talk to you soon, and I promise next time will be all about the big apple !
–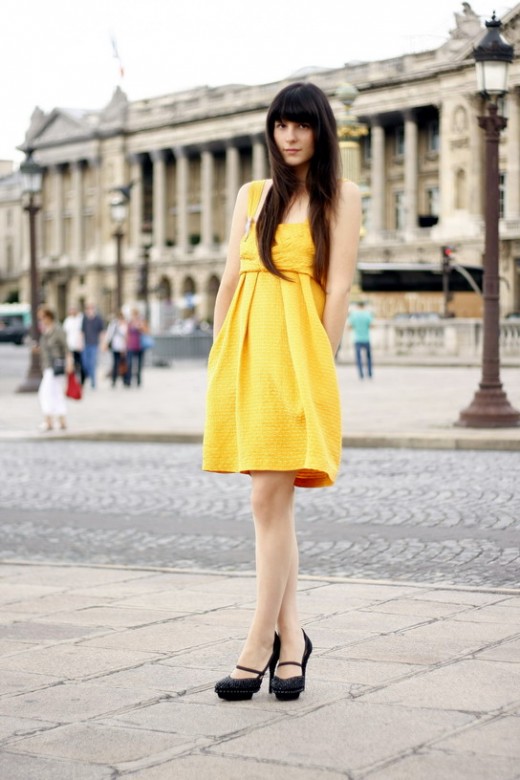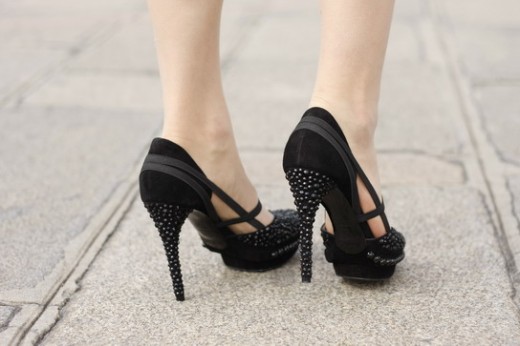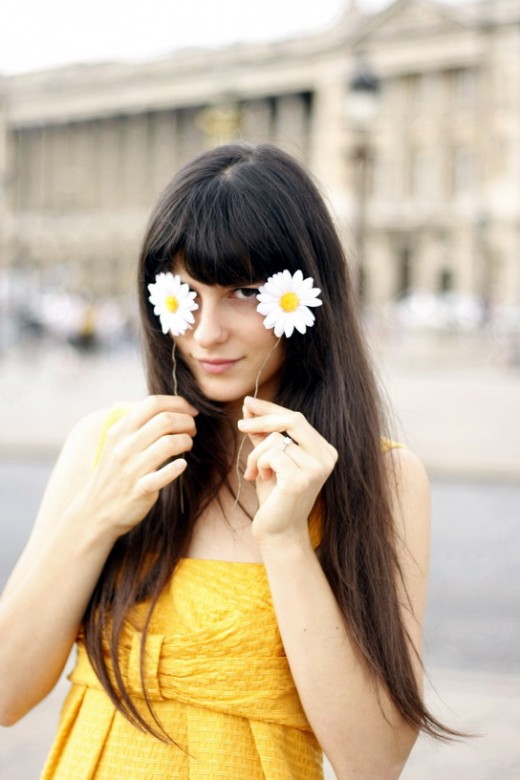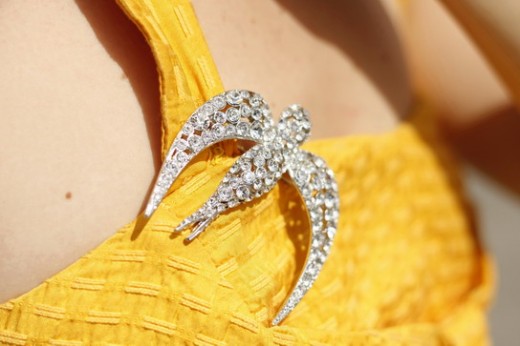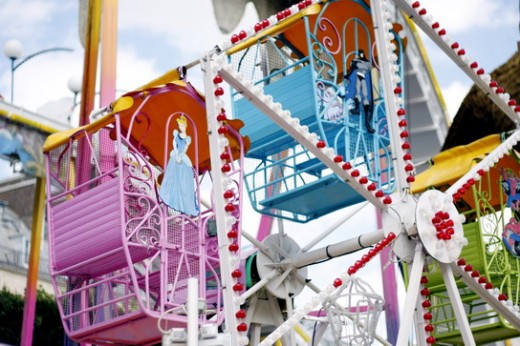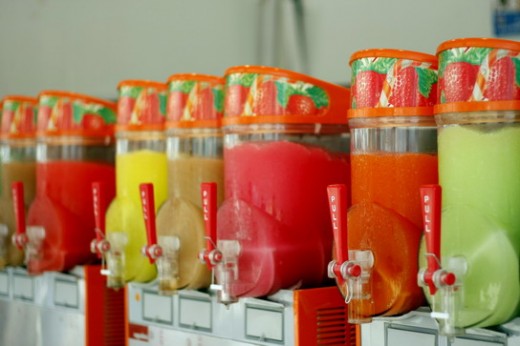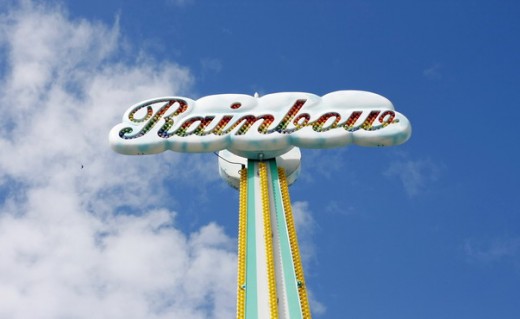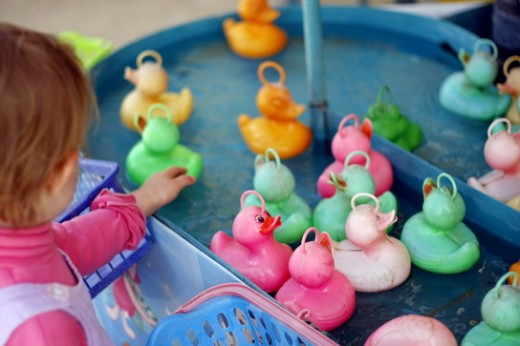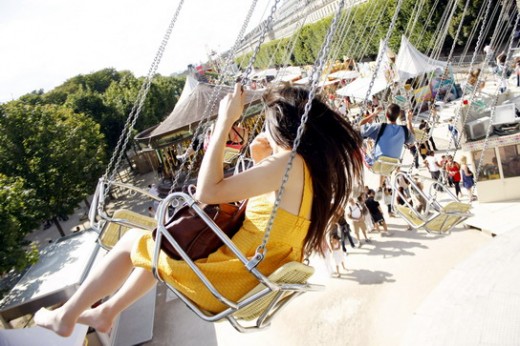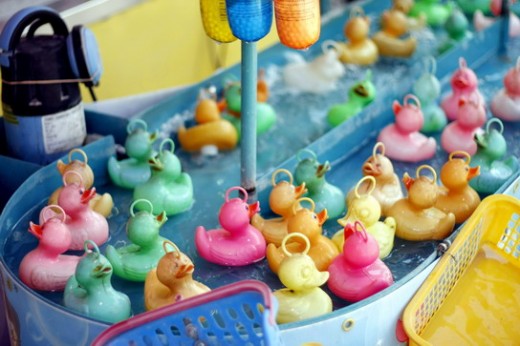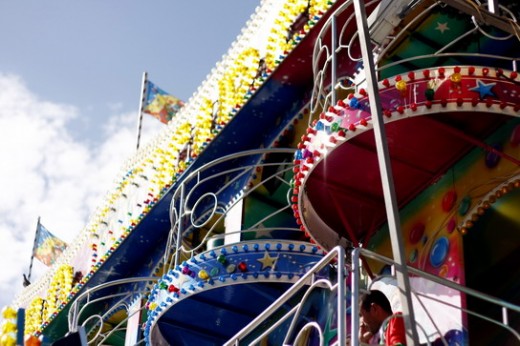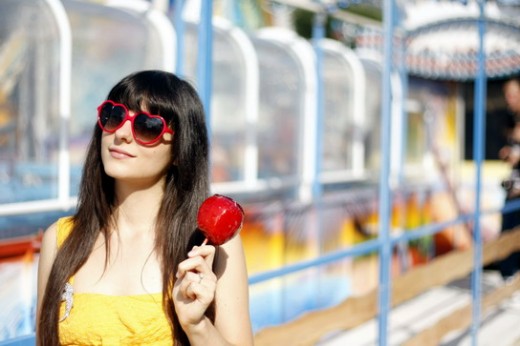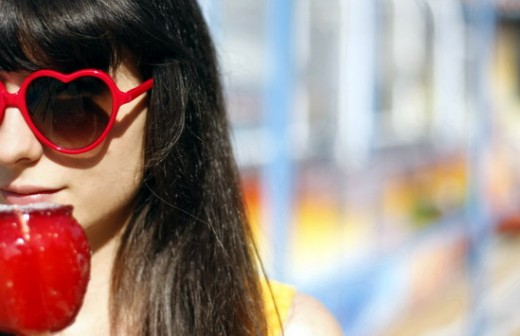 –
Robe See by Chloé / See by Chloé dress
Chaussures Sonia Rykiel  / Sonia Rykiel shoes
Broche Sonia Rykiel / Sonia Rykiel brooch
Lunettes coeur Ebay / Ebay heart shaped sunglasses
–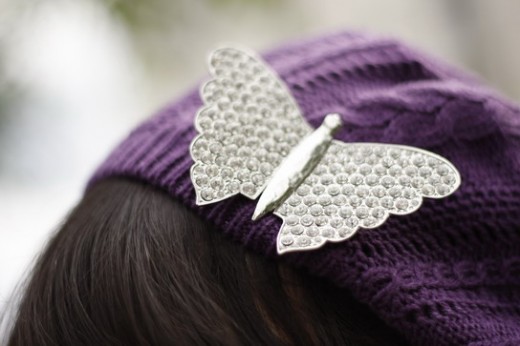 –
Bonjour, bonjour !
Un petit message rapide, car je pars à New York à présent.
Merci pour toutes vos bonnes adresses, elles vont vraiment être utiles.
J'essaierai de poster un petit quelque chose en arrivant là bas.
Mais à présent, un baiser d'adieu à Paris ma ville chérie, que je ne reverrai pas avant trois bonnes semaines.
Bisous !
*Mariposa: papillon en espagnol
–
Hi everyone !
Just a quick message, I'm of to New York now.
Thank you so much for your tips, I'm sure it's gone be really usefull.
I'll try to post something when I arrive there.
So now, goodbye Paris city of my heart, I'll see you in 3 weeks, and I'm already missing you !
* Mariposa: Butterfly in spanish

–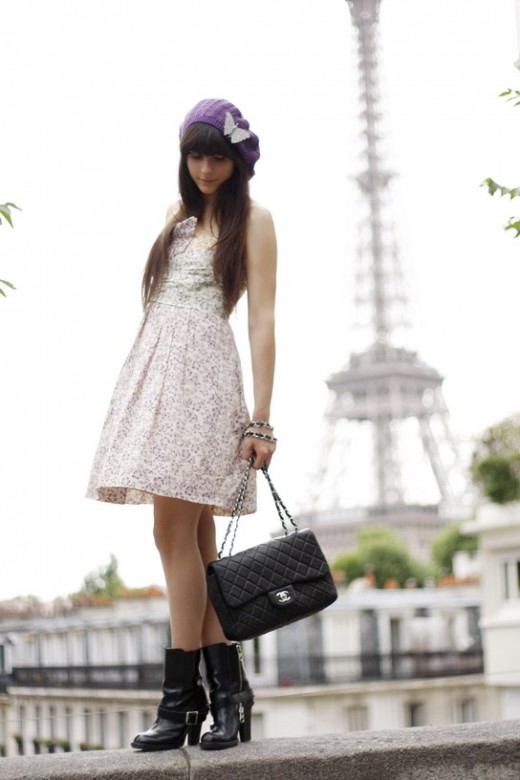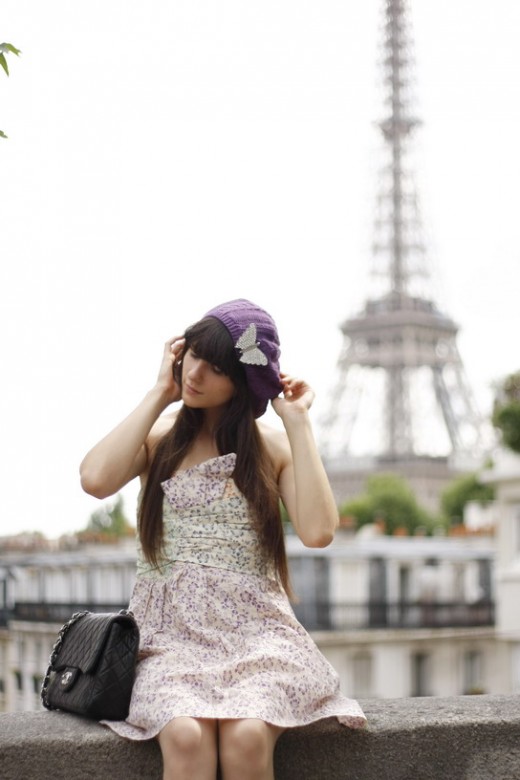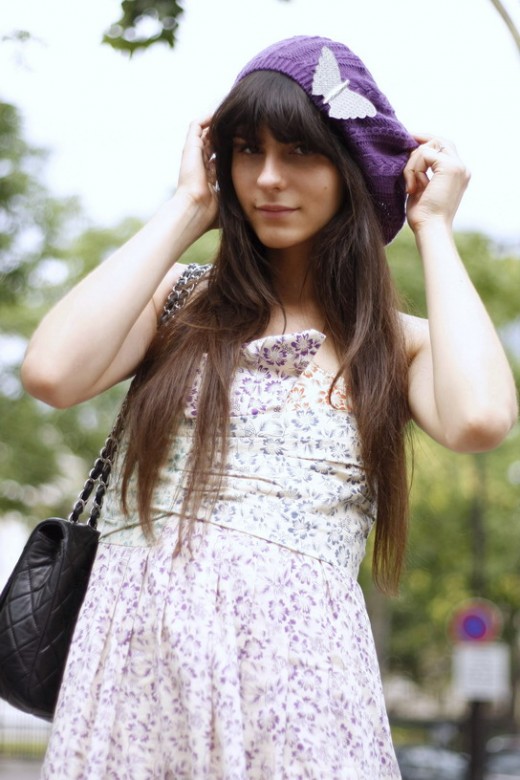 –
Robe see by Chloé / See by Chloé dress
Béret H&M / H&M hat
Bottes Chloé / Chloé boots
Broche papillon Sonia Rykiel / Sonia Rykiel butterfly brooch
Sac Chanel / Chanel Bag
–
Photos: Blanca Galindo
–

PS: don't be afraid, it was safe to do this, there was grass just behind ;-)
–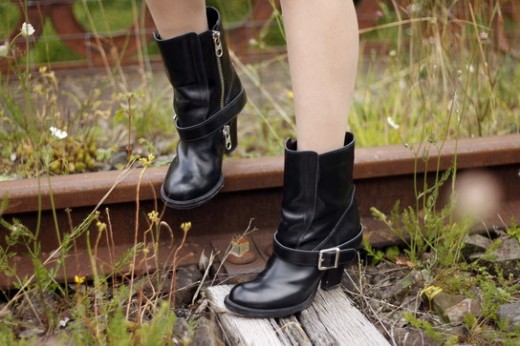 –
Chemise de Bucheron. C'est comme ça que je l'appelle cette chemise qui v
ient de refaire surface comme par magie dans ma penderie.
Je me souviens encore losque je la portais au tout début de mon aventure bloguesque. Que de souvenirs !
Et cette voie férrée abandonnée m'emmène tout droit vers un chemin sûr et tracé … celui de ma valise qui est encore à faire, je dois donc vous laisser !
Mais je vous posterais sans doute un petit article dimanche, juste avant de partir.
Passez un bon week end !
–
Music: Soko – Dandy cow boys
My old lumberjack shirt has magically resurfaced in my closet.
I can still remember wearing it at the very beginning of my blogging ventures… ah, memories!
And the long abandoned railroad that is leading me along a path I've already traced… all the way to my bags, which still need to be packed? Let's just say, I should probably get on that!
So I guess this is it, unless I post a little something on Sunday just before I leave, which I probably will.
Until then, have a great weekend!
–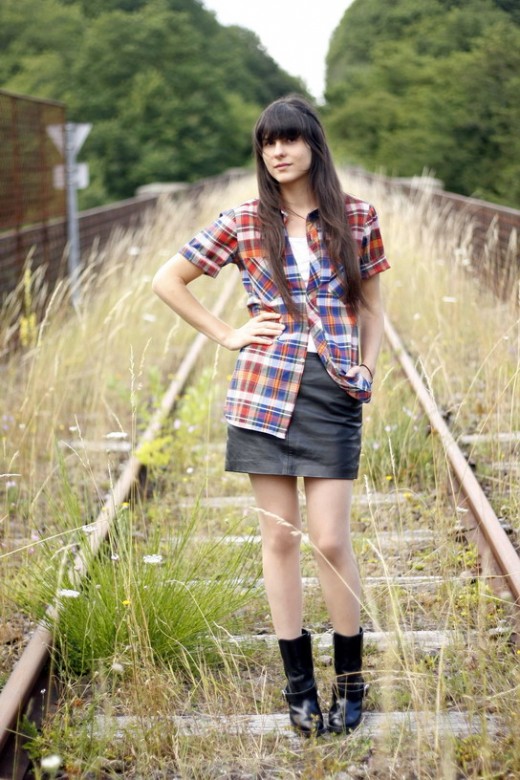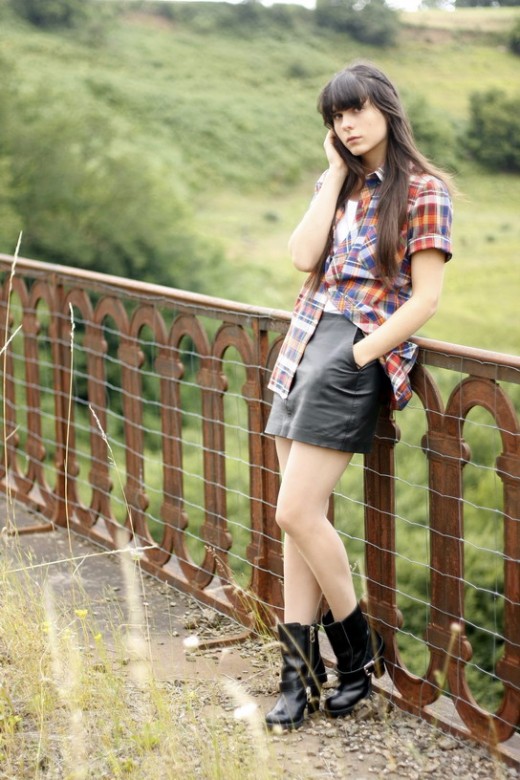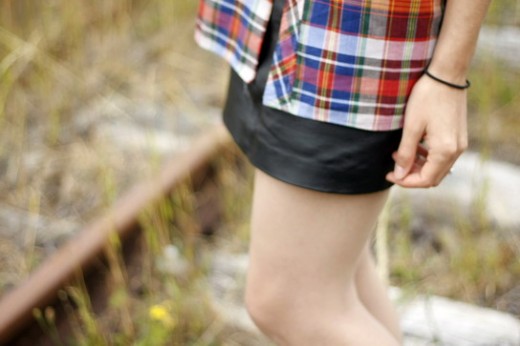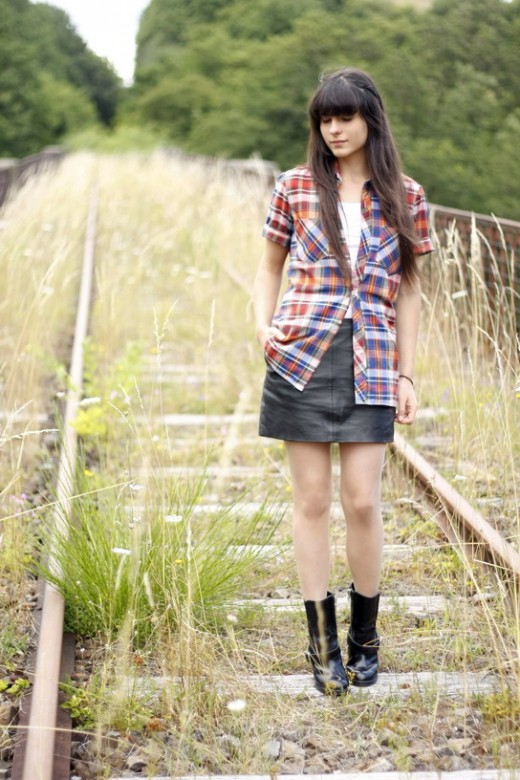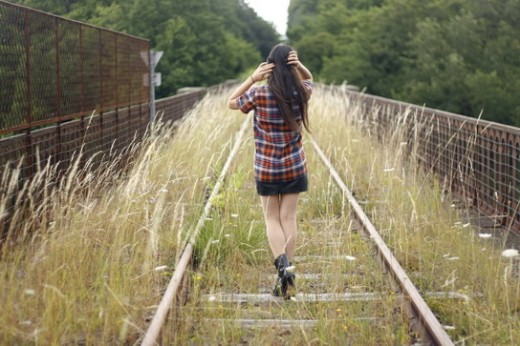 –
Chemise vintage / Vintage shirt
Tshirt H&M / H&M Tshirt
Jupe Zara / Zara skirt
Bottes Chloé / Chloé boots
–