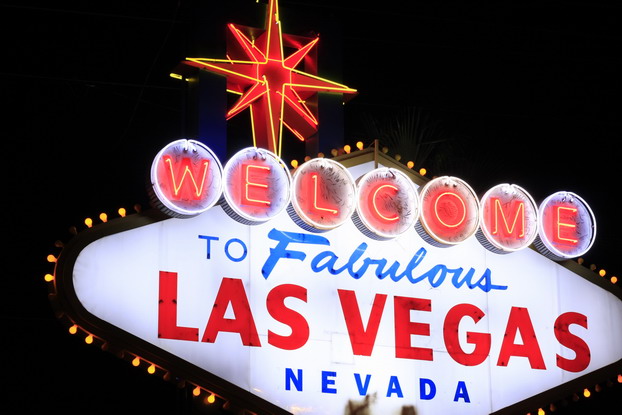 –
Ça c'est Las Vegas.
Rien d'autre à ajouter.
–
Music: Viva Las Vegas – Elvis Presley
–
This is Las Vegas.
Nothing more to say.
–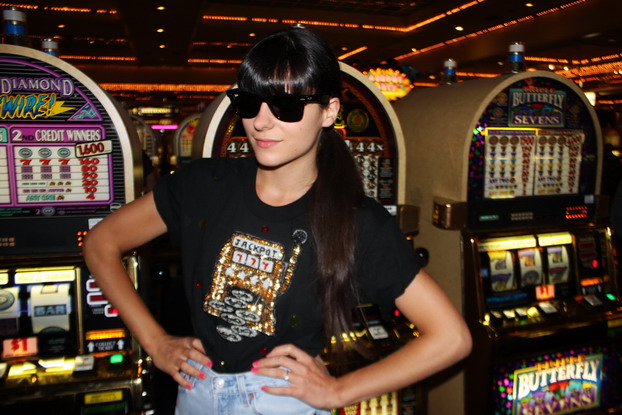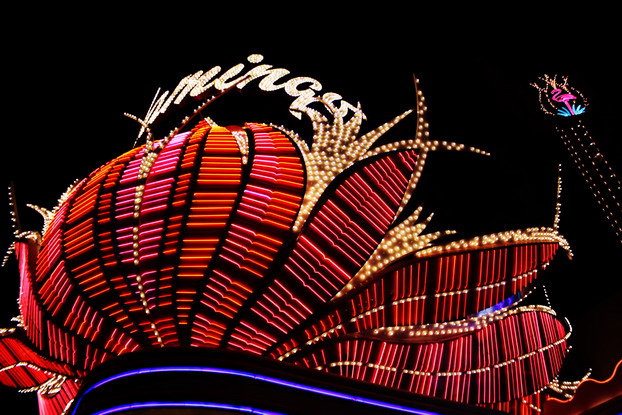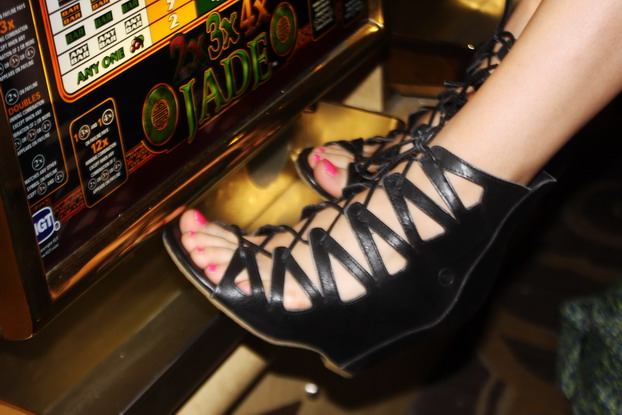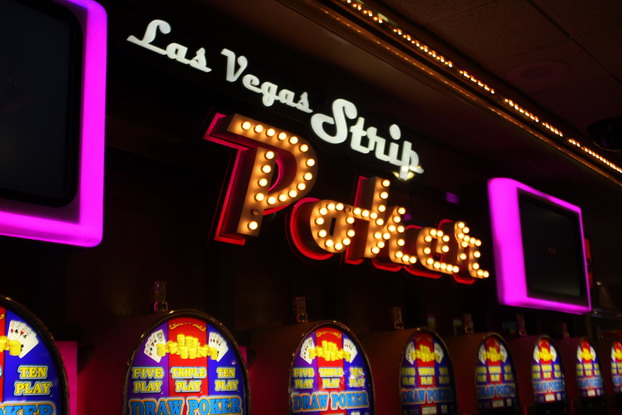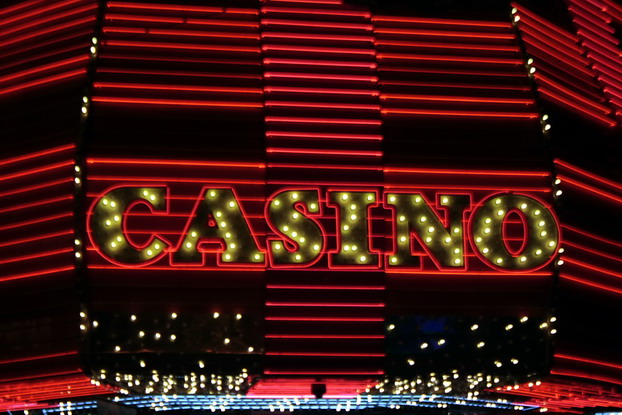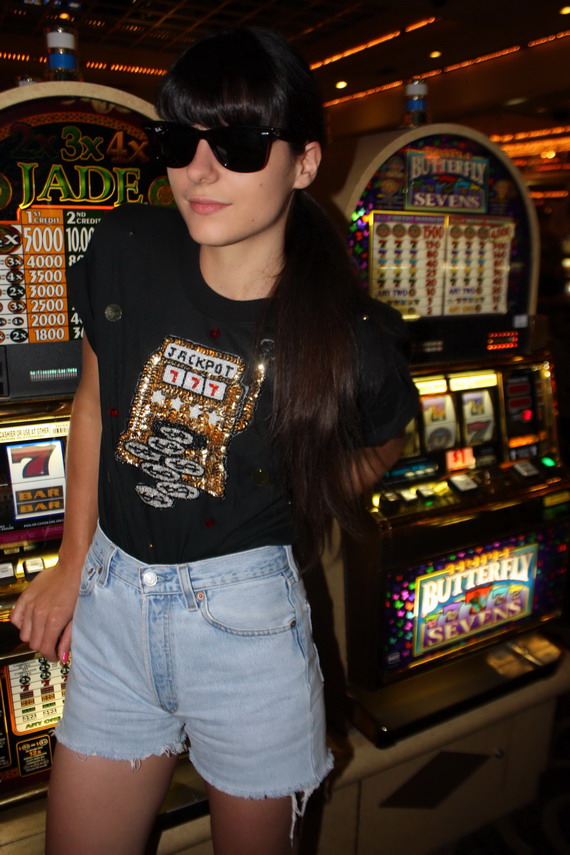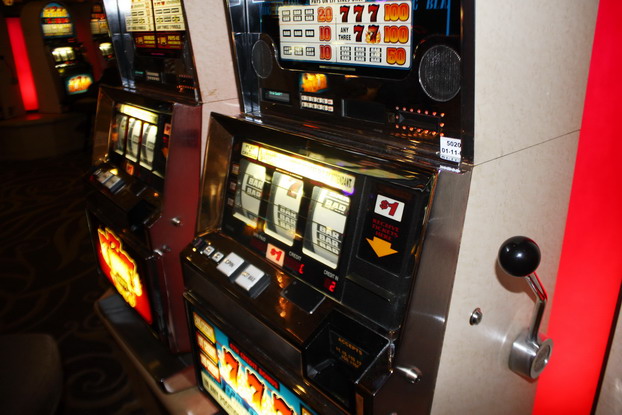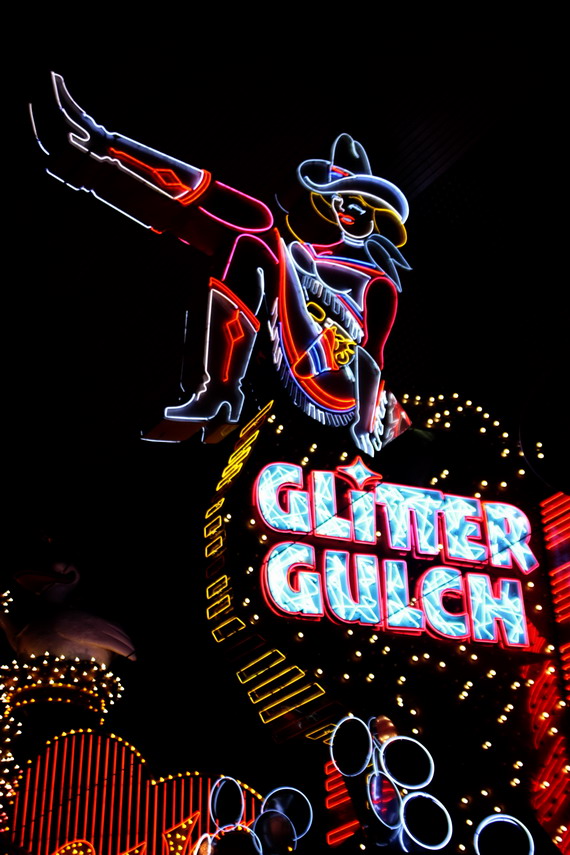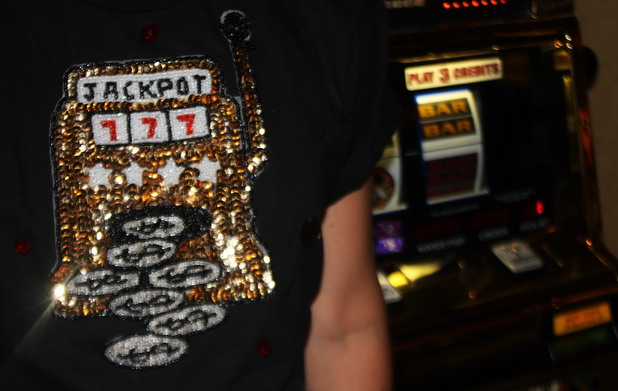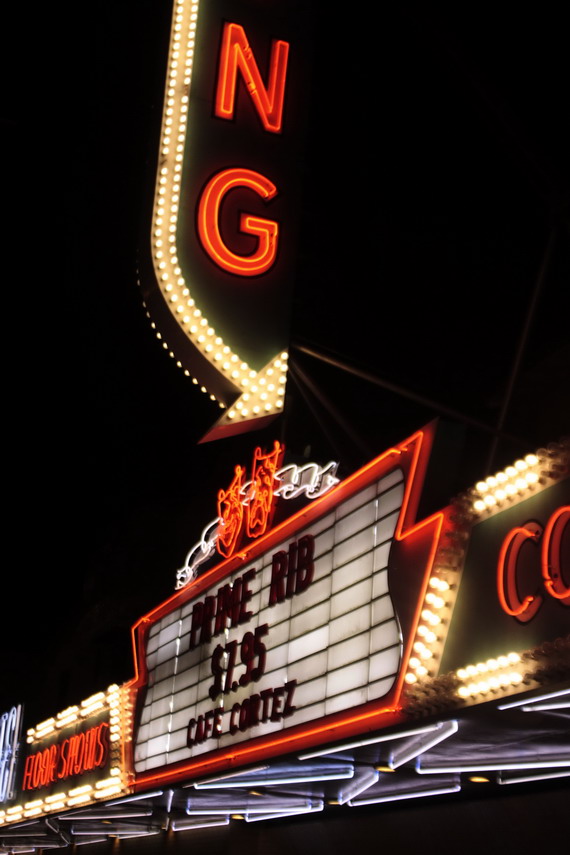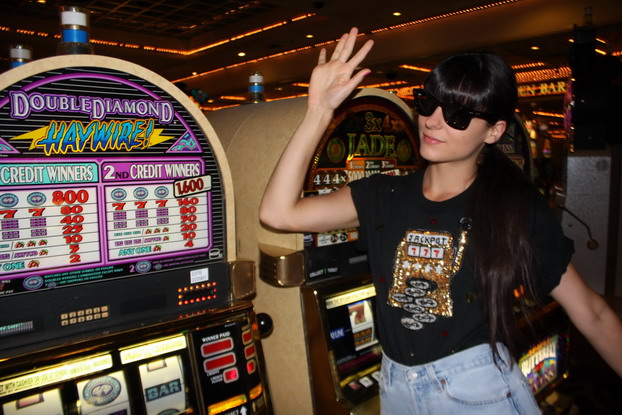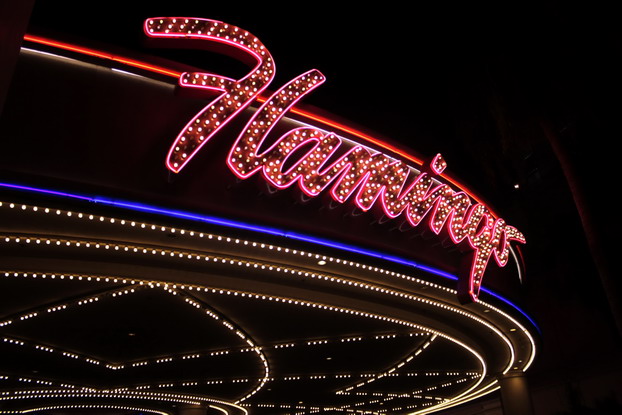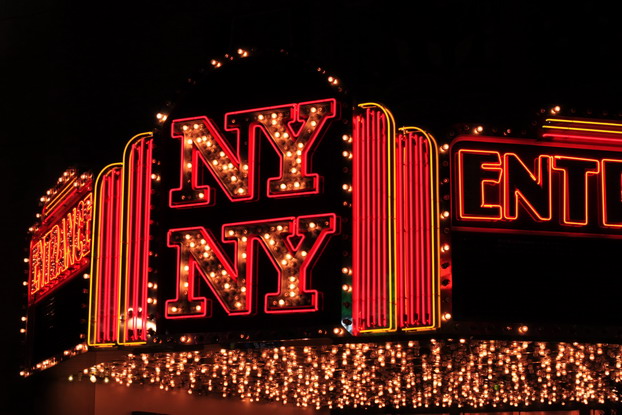 –
Tshirt vintage / Vintage Tshirt
Short vintage / Vintage shorts
Lunettes Ray Ban / Ray ban sunglasses
Chaussures Bronx / Bronx shoes
–
En fait si, j'ajoute:
WHOW Les fontaines du Bellagio, Flemont street et son plafond illuminé, les 20 dollars que j'ai perdu dans ces co***** de machines, Oh la la les montagnes russes de NY NY!!! L'euphorie ambiante, le buffet illimité, la roulette, la piscine, les lumières, la nuit !!!!
–

No in fact, that's not all:
WHOW the Bellagio fountains, the Flemont street exprerience on a friday evening, the 20 dollars I'll never get back in those stupid machines, Oh my god the NY NY roller coaster!!!  the amazing unlimited buffet, the pool, the roulette wheel, the lights, the night !!!!
–

–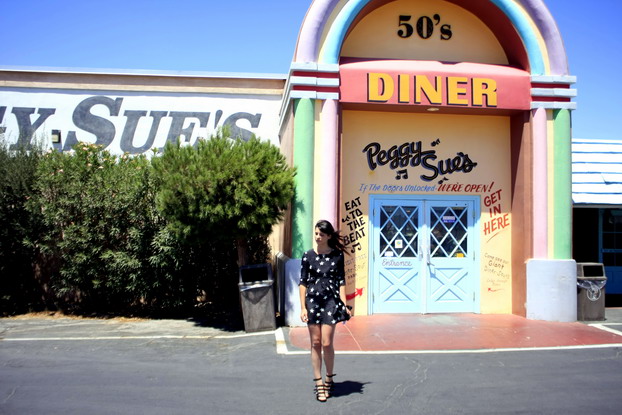 –
Music: frankie Lymon and the teenagers – Why do fools fall in love
–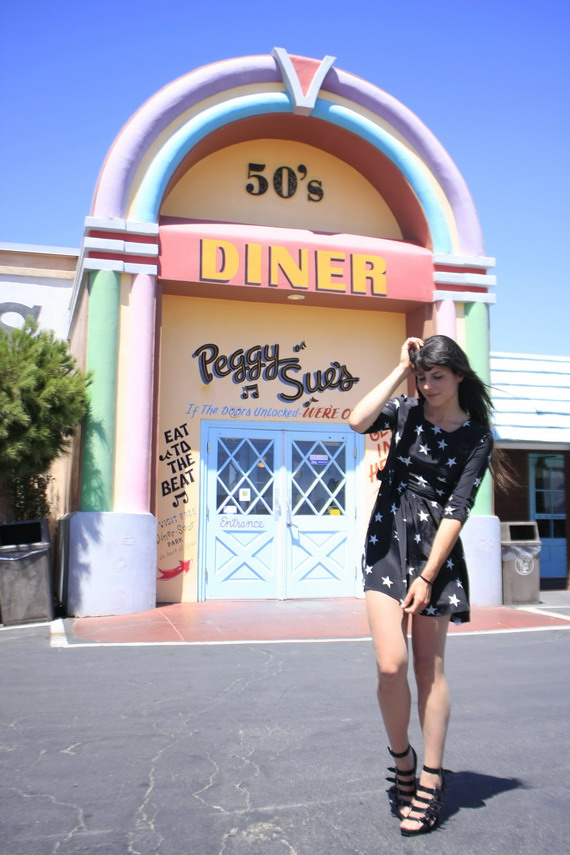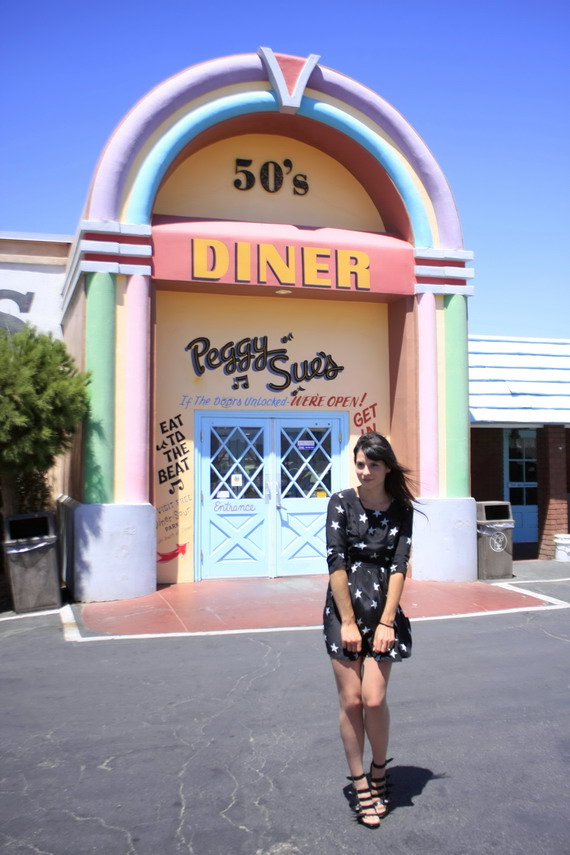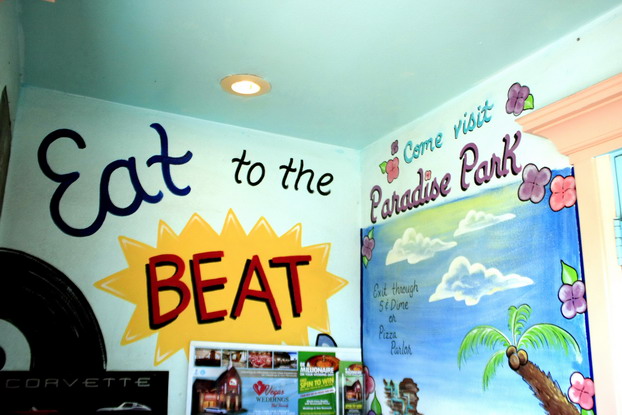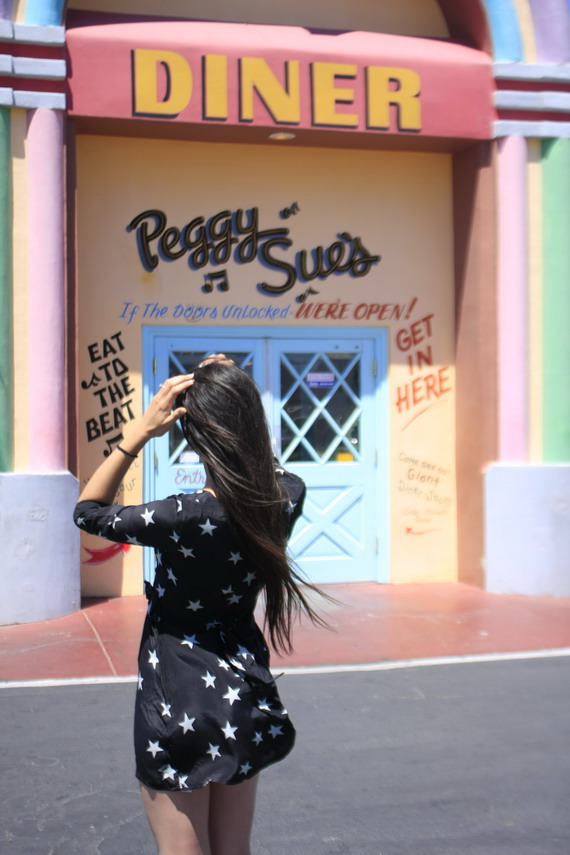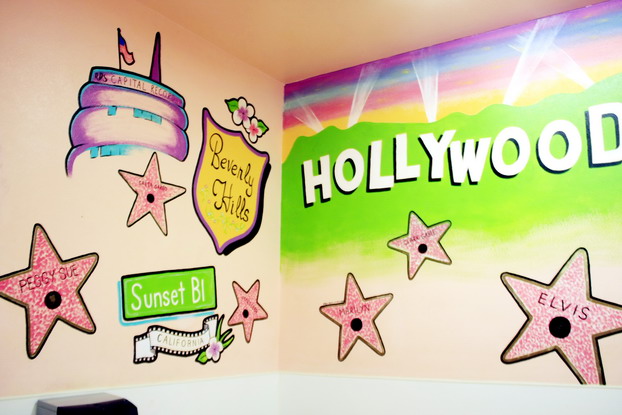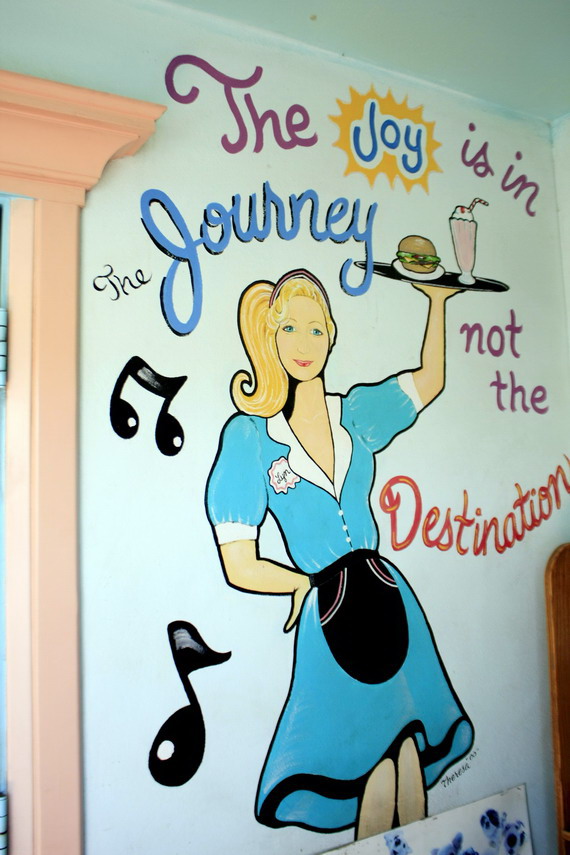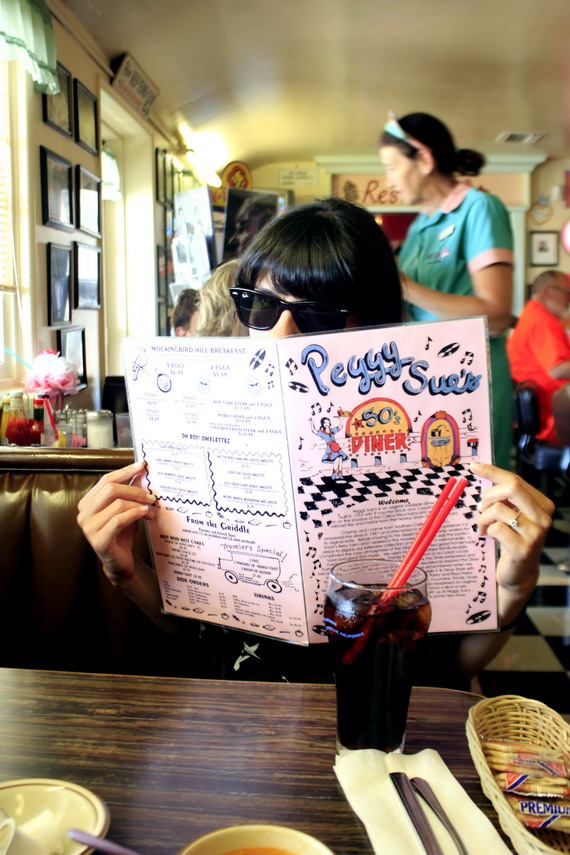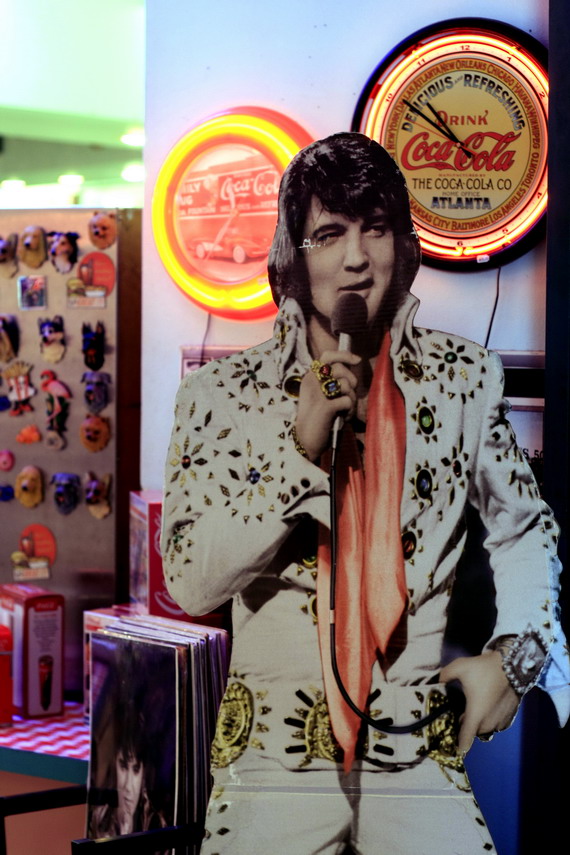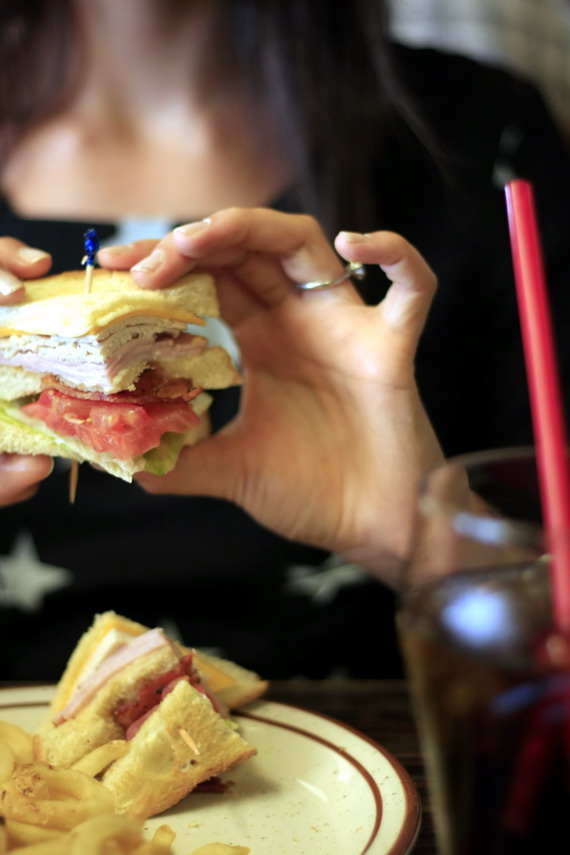 –
Robe Topshop / Topshop dress
Chaussures forever 21 / Forever 21 shoes
–

J'avais entendu parler de ce 50's diner juste avant de partir. Quelle chance de le trouver sur ma route ! L'architecture en forme de Juke box et la décoration valaient bien la peine de s'y arrêter pour déjeuner.
–
I heard about this 50's diner just before to leave France. So glad I found it on my way. The juke box architecture and the decoration were worth enouth to stop and have  lunch !
–
And now, on the road to Las Vegas !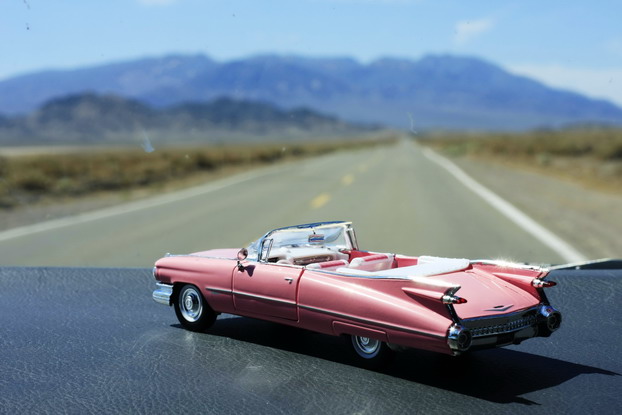 –
Peggy Sue's 50's diner on the road from L.A to Las Vegas
–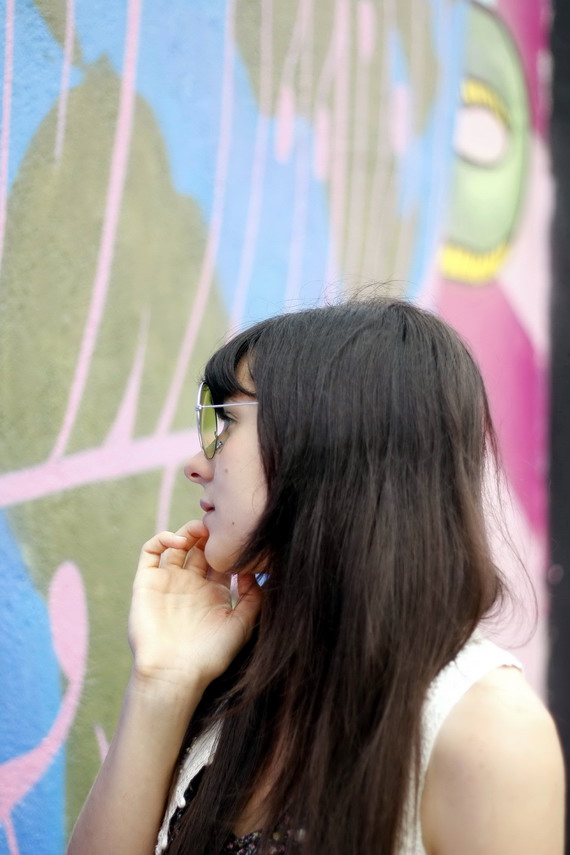 –
Alors, San francisco ?
Et bien depuis des années, je peux dire que c'était mon rêve ultime ! Je sentais le cœur de la ville battre à travers les chansons folk que j'écoutais.
Maintenant que j'ai visité, je peux dire que c'est exactement comme je l'avais imaginé.
– L'esprit hippie est toujours présent dans le célèbre quartier de Haight Ashbury. J'ai passé la majorité du temps là bas, il y a pleins de boutiques sympa, dont beaucoup des friperies.
– Il fait horriblement froid là bas, en tout cas en été.
– Castro et Mission sont les deux autres quartiers que j'ai le plus aimé.
– Comme je m'y attendais, le Golden Gate est splendide.
Allez c'est parti pour la séance diapo, à l'occasion j'avais enfilé ma tenue de hippie ;-)
–
Music: Scott McKenzie – San Francisco
–
So, what about san Francisco ?
Well, since many years, it was my ultimate dream ! I was feeling the town's heart beat through the folk songs I was listening.
Now that I visited, I can say it's all like I imagined.
– The hippie spirit is still living in the famous area of Haight Ashbury. I spent most of my time there, there's a lot of nice second hand shops.
–  It's freaking chilly out there, at least during summer. ( San Franciscooold ! )
– Castro and Mission are the two other places I loved the most.
– Just like I expected, the golden gate is gorgeous.
So now let the pictures talk for themselves, and my hippie outfit as well !
–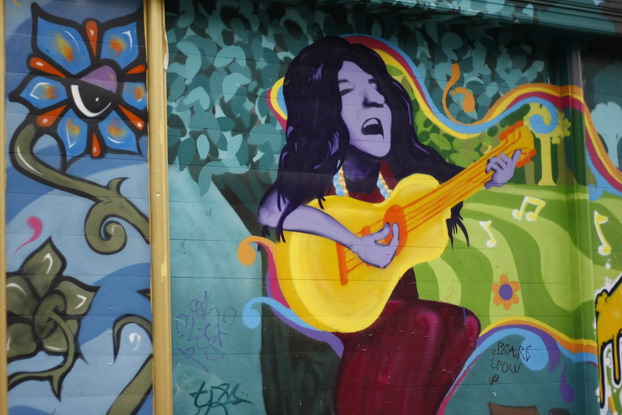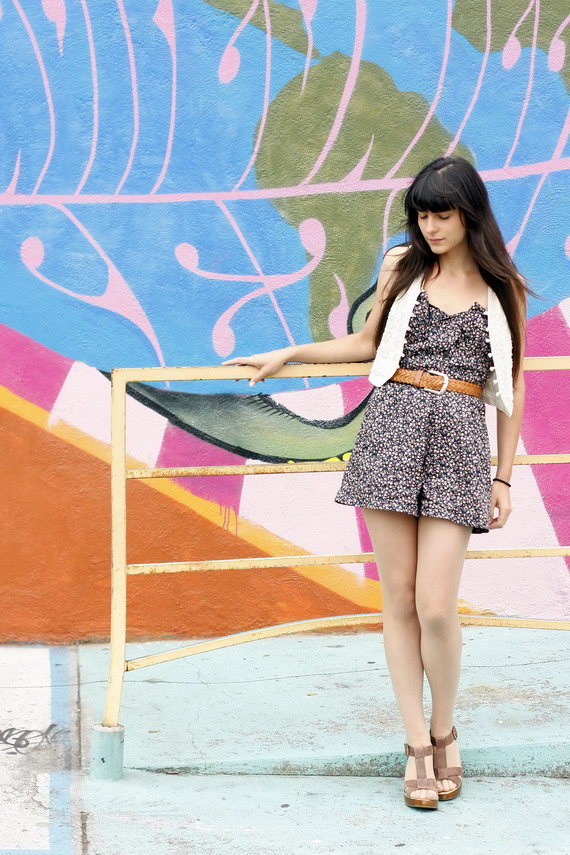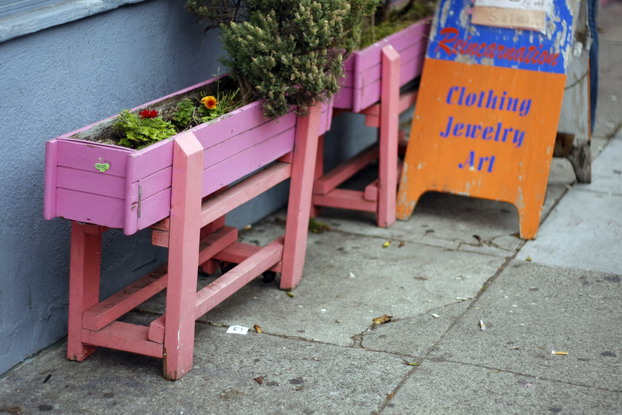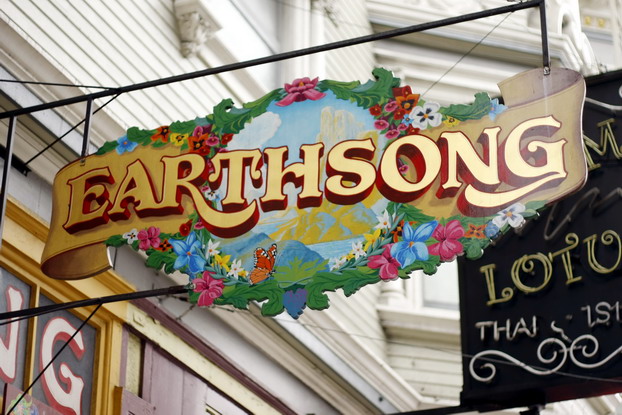 I really loved the gate surrounded with all this fog, even if I couldn't see it entirely: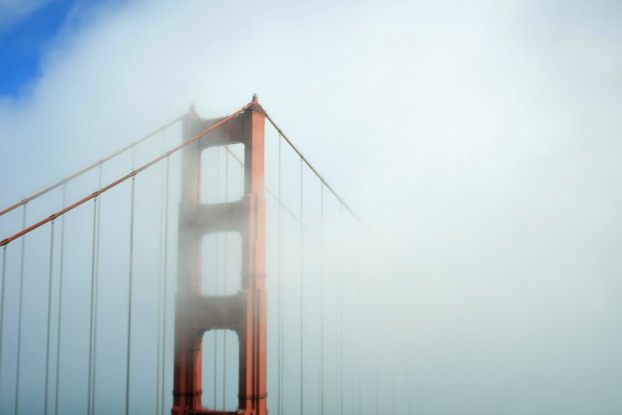 There was no better occasion for wearing my » Janis Joplin » huge sunglasses :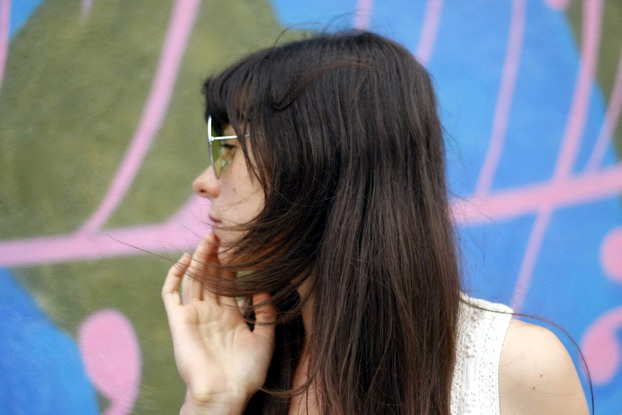 I love that SF has a lot of colorfull houses ! :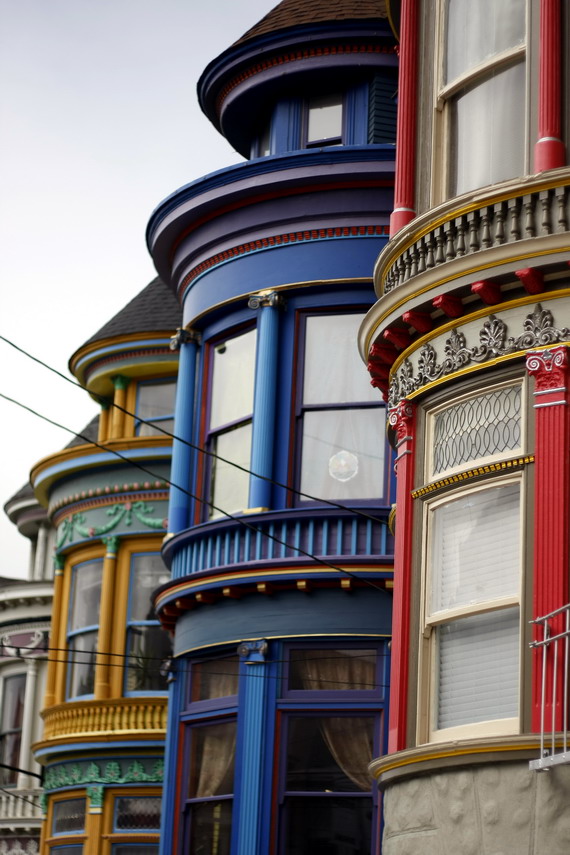 Who's the happy girl ? Meeeeeee !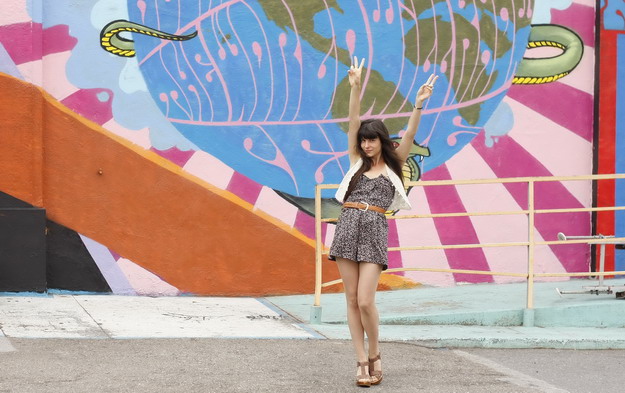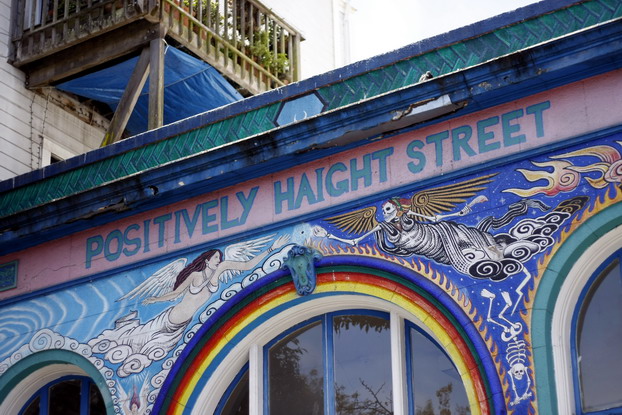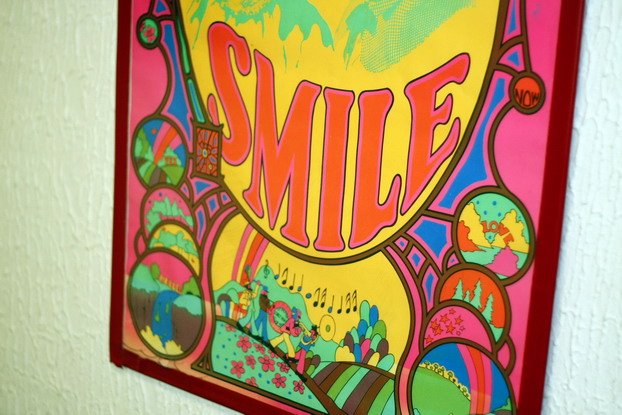 » What is that ?! »  right ? It's one of the room in the Hotel I stayed. It's called the Red Victorian, and it's pretty unusual. Every room is different, and decoraded a different way … a hippie way of course! It was a lot of fun to visit the whole house and take some souvenirs pictures: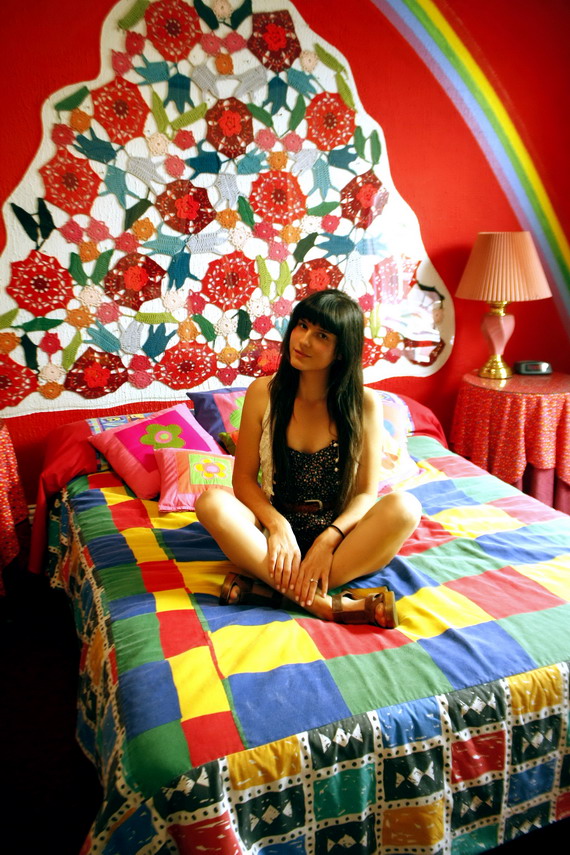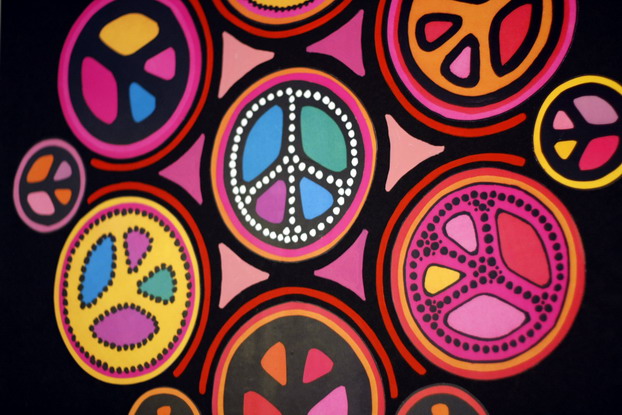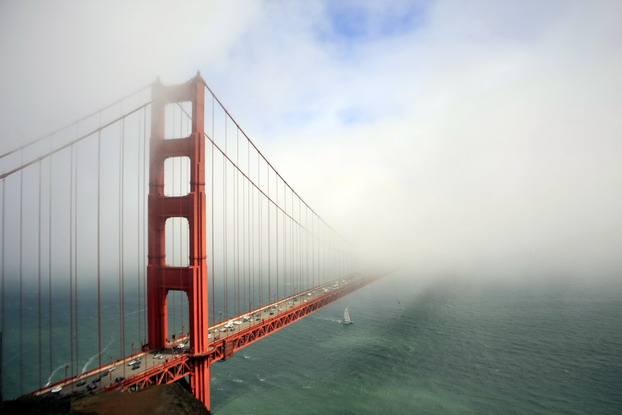 –
Now it's time to go, see you later guys and …  peace & love !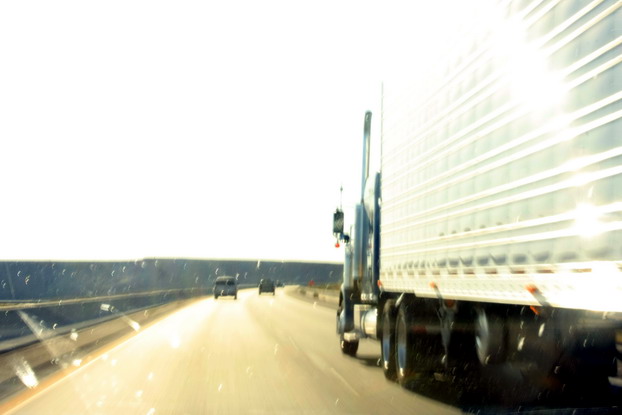 –
Combi et compensées Topshop / Topshop romper and shoes
veston H&M / H&M vest
Ceinture vintage / vintage belt

–