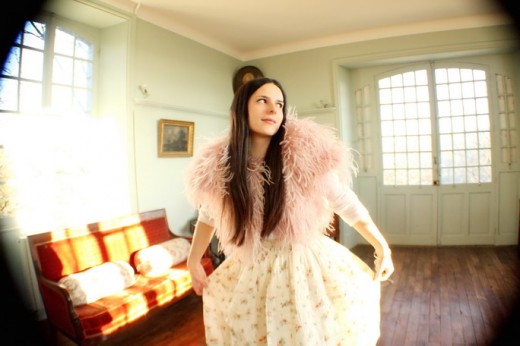 –
I have this crystal ball, and when I look into it I can see what I'll be wearing the next day.
It is so very convenient, especially for getting dressed in the morning !
–
Je possède une boule de cristal magique, qui lorsque je la regarde, me montre quelle tenue je vais porter le lendemain.
C'est bien pratique, surtout pour s'habiller le matin !
–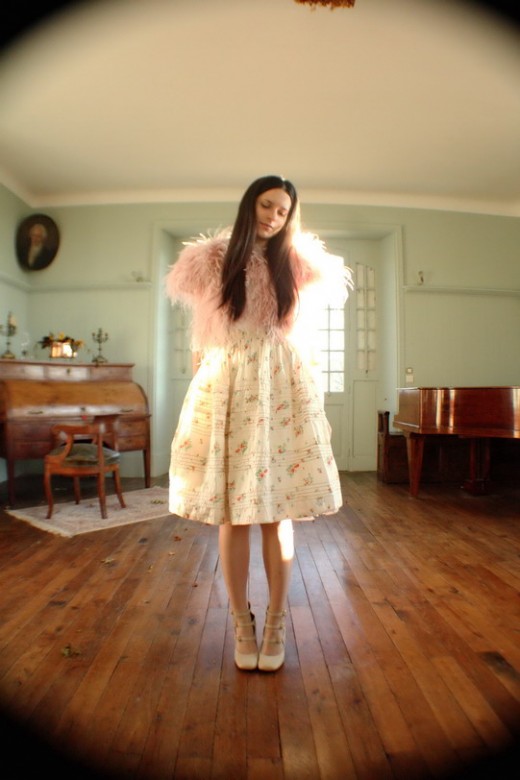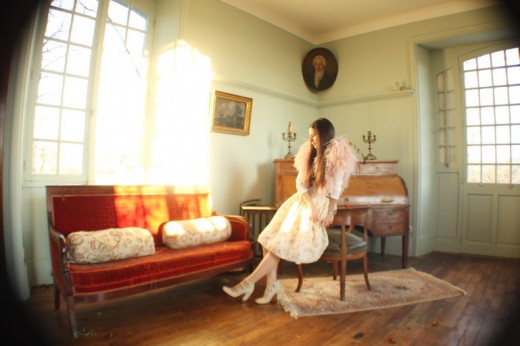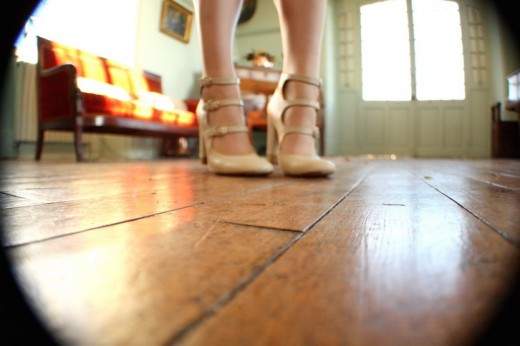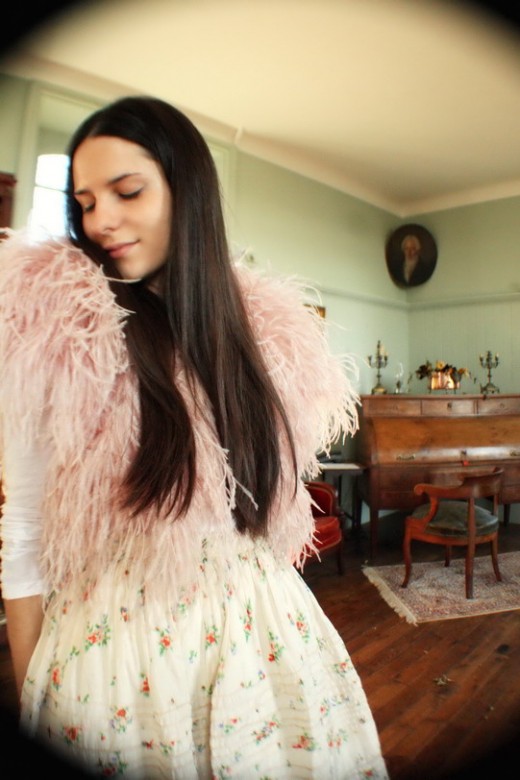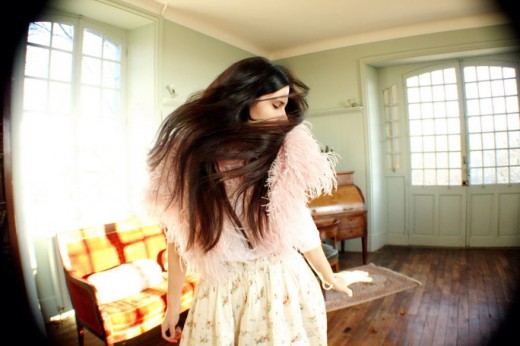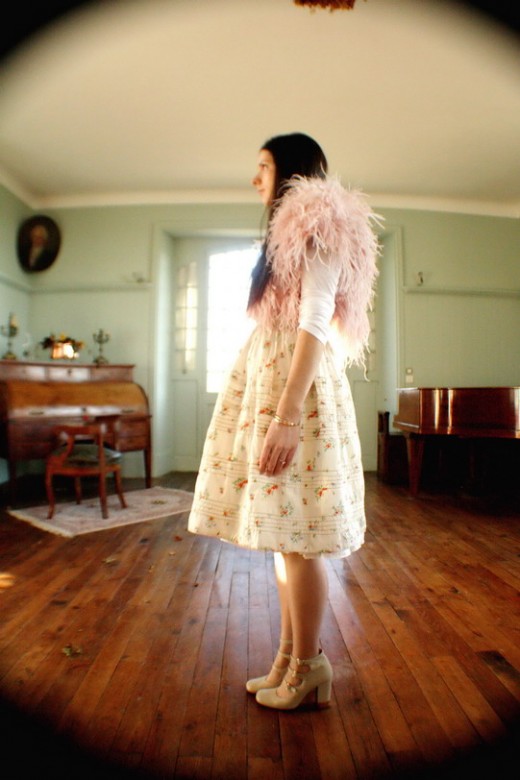 –
Boléro en plumes topshop / Topshop feathers bolero
jupe vintage / Vintage skirt
Chaussures Chloé / Chloé shoes
–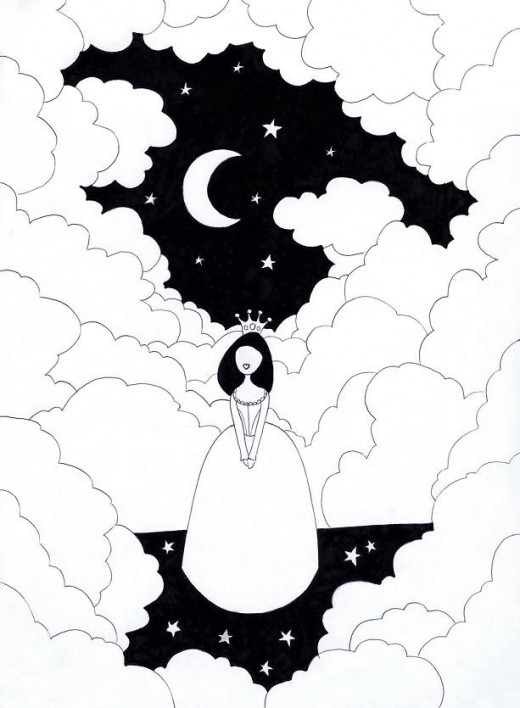 –
Today's illustration was inspired by my childhood dream of becoming a songstress.
Once it became apparent that I didn't have much of a singing voice, my love of fashion took over and any musical aspirations were quickly placed on the backburner.
As little girls, we dreamed of becoming all sorts of things from princesses to ballerinas to flight attendants. At the time, we wholeheartedly believed that these dreams would one day come true, but then twenty years later, we find ourselves looking back on them with more amusement than regret.
I can't be the only girl who had already planned out her entire life by age six. Don't tell me you never dreamed of becoming an astronaut or the President! Or maybe you wanted to become a baker?
–
Music: Queen of the night – Amadeus
–
Le dessin d'aujourd'hui est inspiré par le rêve que j'avais étant enfant de devenir cantatrice.
Ma voix plus qu'abominable et ma passion pour la mode prenant le dessus sur celle de la musique, les choses sont évidemment bien differentes aujourd'hui !
C'est un peu comme le rêve de beaucoup de petites filles de devenir princesse, ballerine ou hotesse de l'air … On y croit dur comme fer, et finalement, 20 ans après, on y repense plus avec amusement qu'avec regret.
Mais ne me dites pas que j'étais la seule à m'être programmé une grande carrière professionnelle à six ans ! Vous aussi ne vouliez pas être cosmonaute, présidente ou encore boulangère ?
–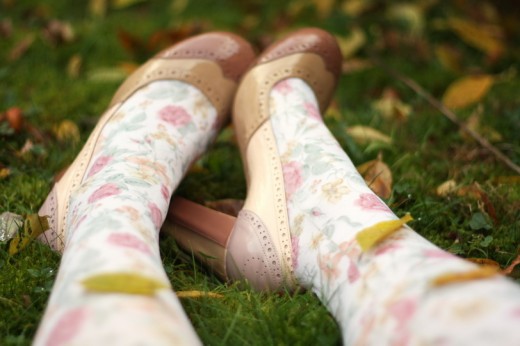 _
Remember when I was talking about floral floral tights a few posts back?
Weeks have since gone by, weeks during which I've been searching high and low for the perfect pair.
Finally, I found the Holy Grail: an English Website called lovecolour-lovetights !
I realize that floral tights aren't for everyone, believe me. I'm just such a nature lover, and I really feel like they help to add a splash of colour to a world that sometimes seems so gloomy and gray!
–
Music: Siouxsie & the banshees – The passenger
_
Les collants fleuris, je vous en parlais dans un précédent article, vous vous souvenez ?
Plusieures semaines se sont écoulées depuis, semaines pendant lesquelles j'ai cherché le modéle parfait.
Et c'est finalement sur un site de vente en ligne Anglais, lovecolour-lovetights, que j'ai déniché la parle rare.
Les collants fleuris, pas forcément au goût de tout le monde, cela va de sois, mais pour l'amoureuse de la nature que je suis, ils contibuent à mettre un peu de couleurs dans un hivers morne et gris.
_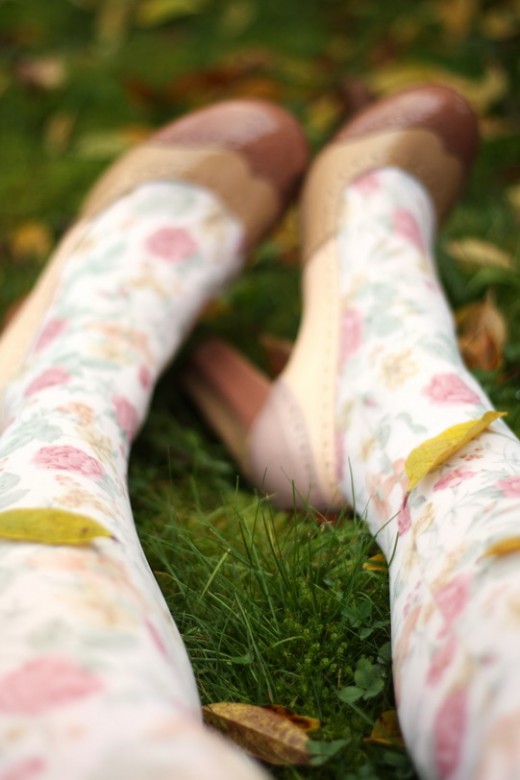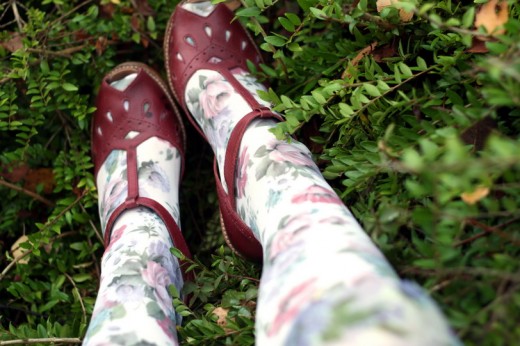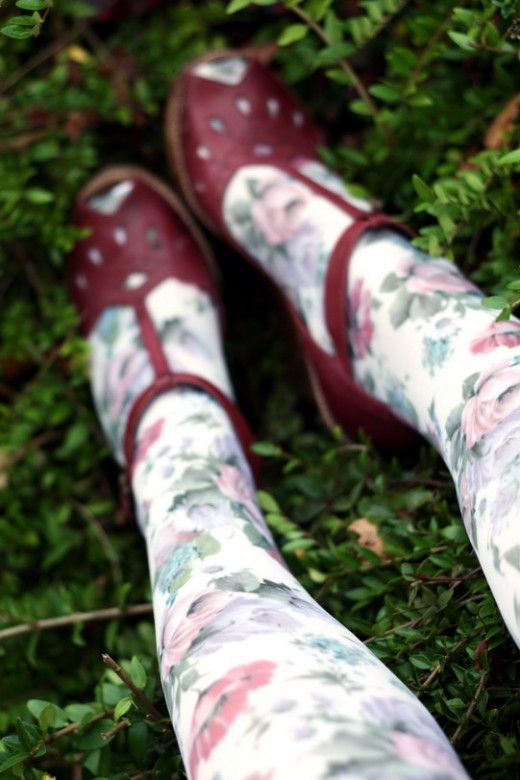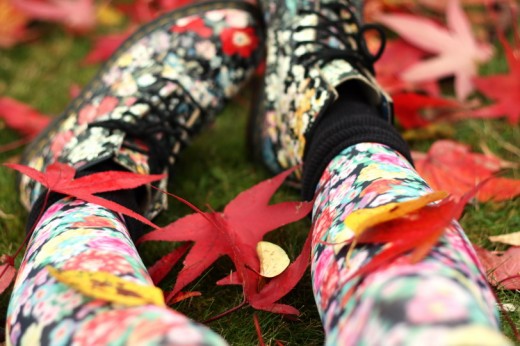 –
Collants lovecolour-lovetights
lovecolour-lovetights tights
–