–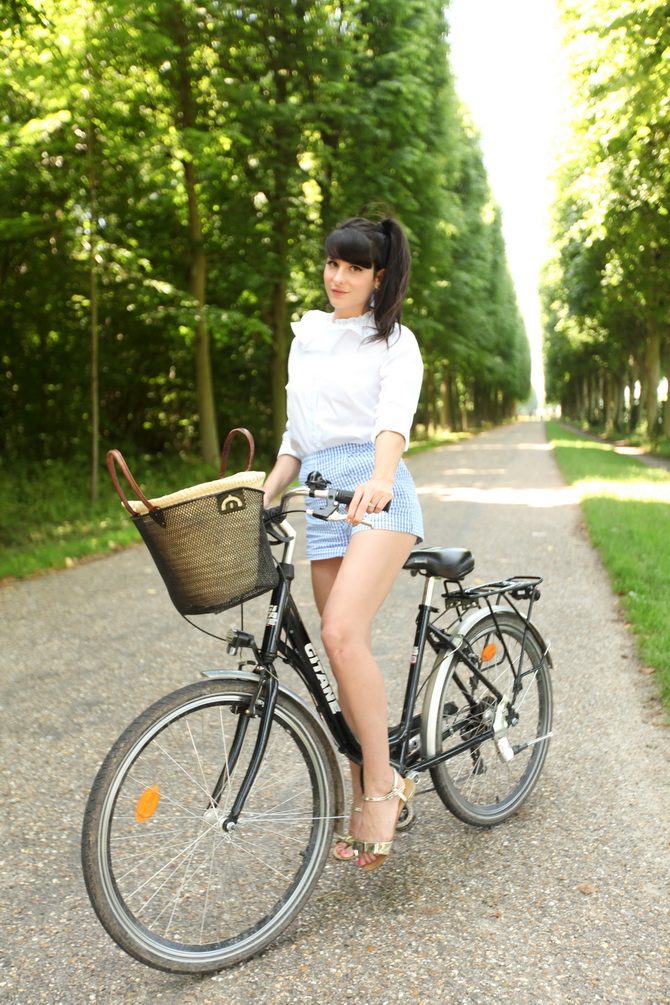 –
–
Une journée à Versailles, comme je les aime !
Cela faisait longtemps que je n'avais pas loué de vélo sur place. C'est fou à quel point cela facilite la visite quand on peut aller d'un endroit à un autre aussi vite. Le domaine est tellement grand !
Avec ma petite soeur, on s'est allongé sur la pelouse du grand canal et profité du soleil pour un super pic nic.
–
–
♫ ♪  Os Mutantes – Le Premier Bonheur Du Jour
–
–
A summer day in Versailles, just like I enjoy them !
It's been a while since I rented a bike, and it reminded how easy it is to go from a place to another riding it. The Versailles domain is so big! 
With my younger sister, we lied on the grass next to the Grand Canal and enjoyed the sun and a delicious pic nic.
we say « Paris is always a good idea », but Versailles is definitely a brillant one too !
–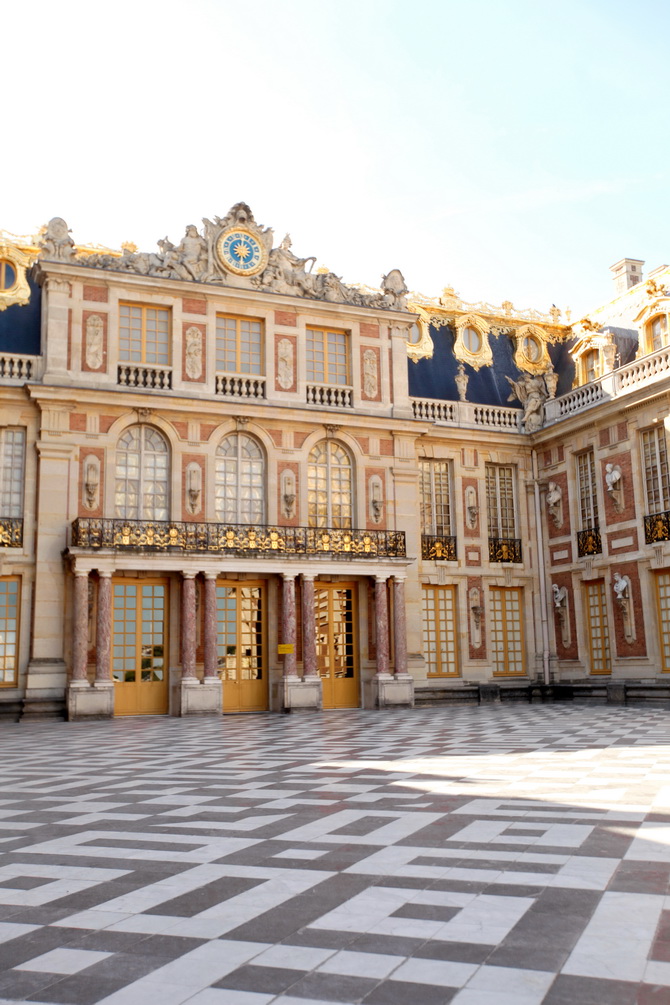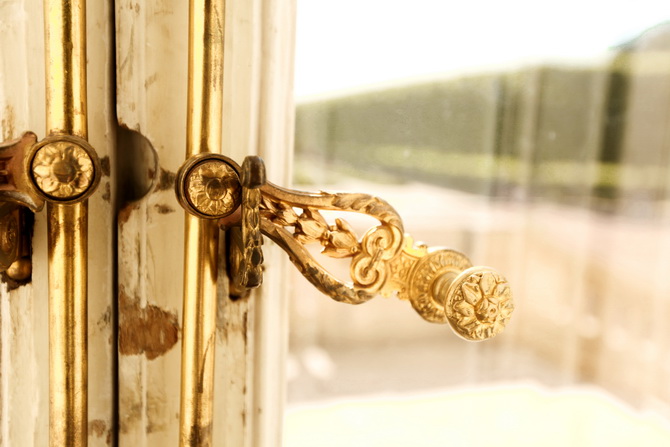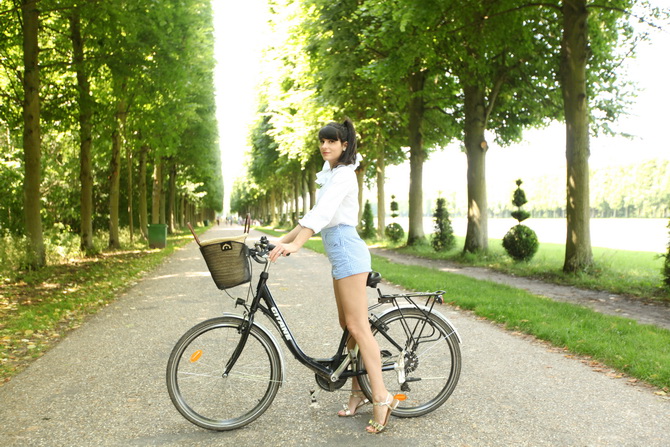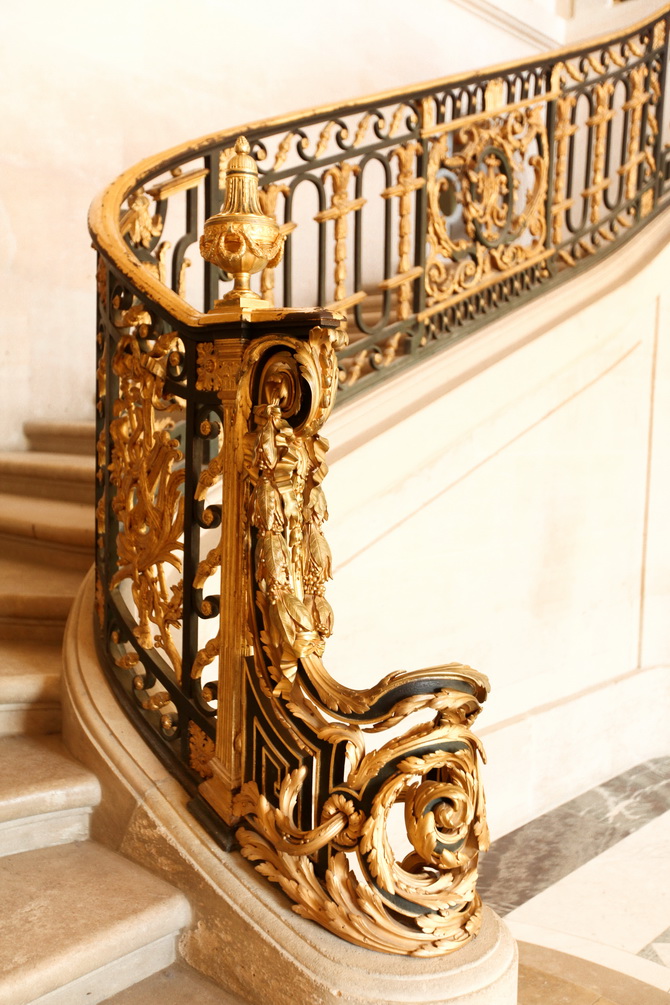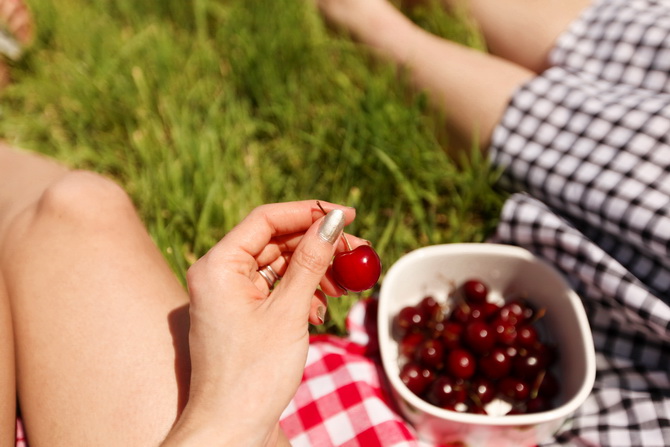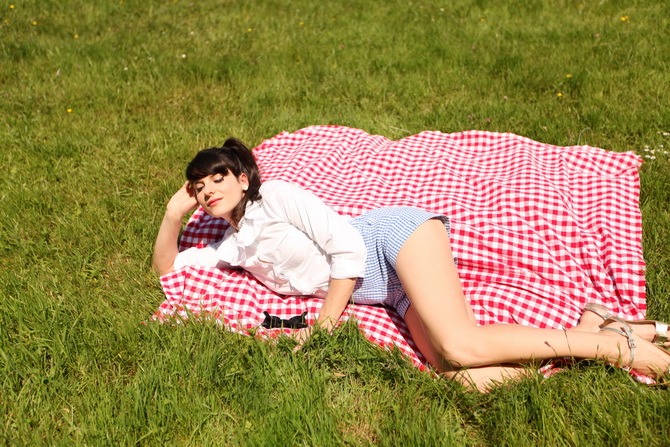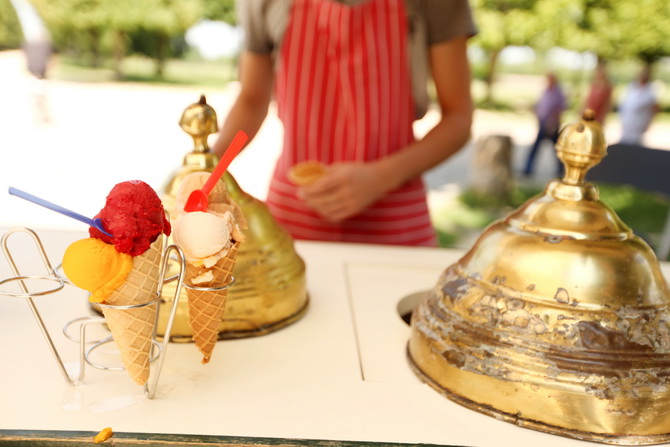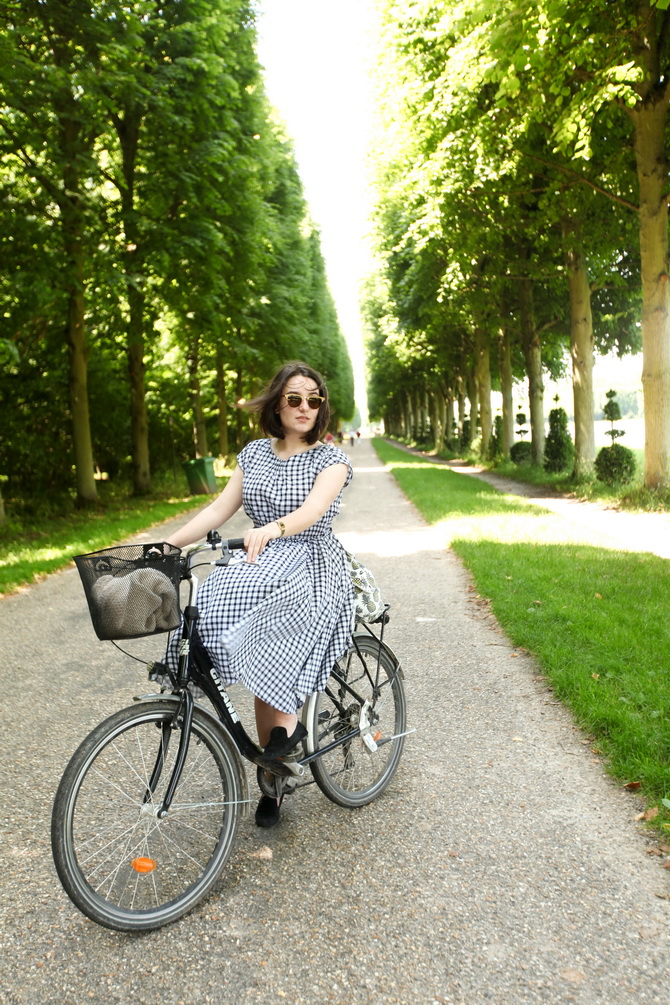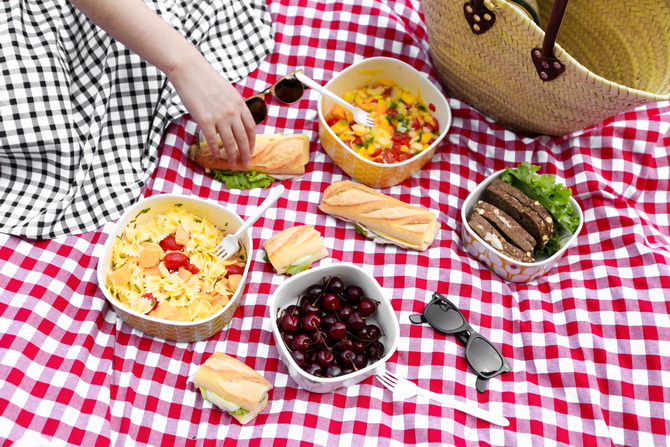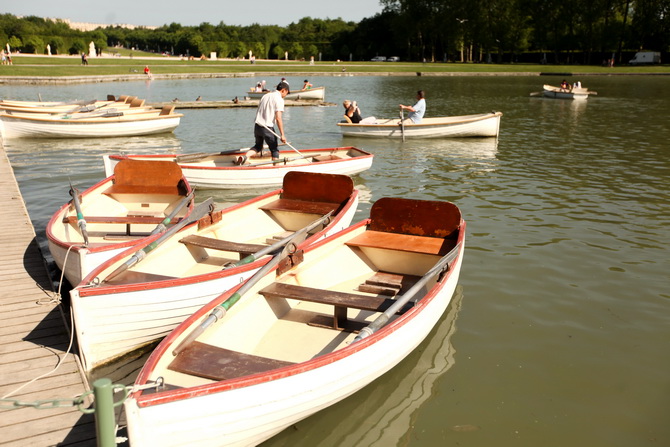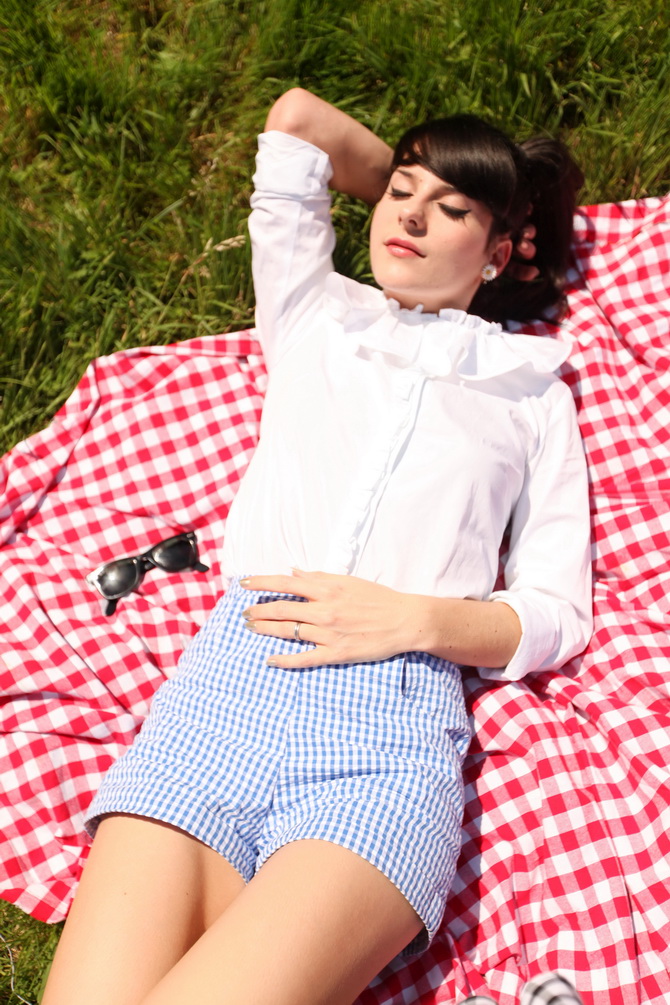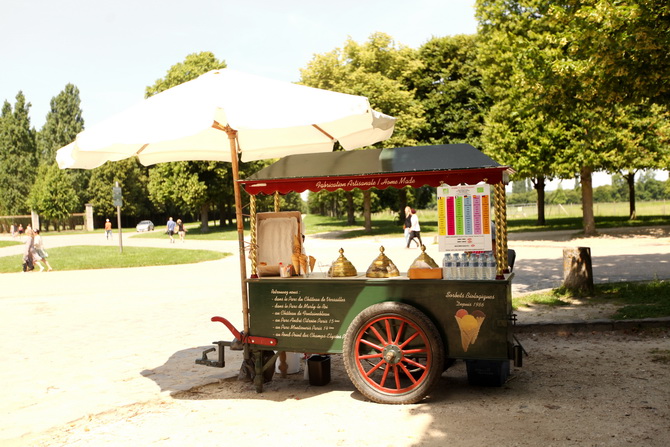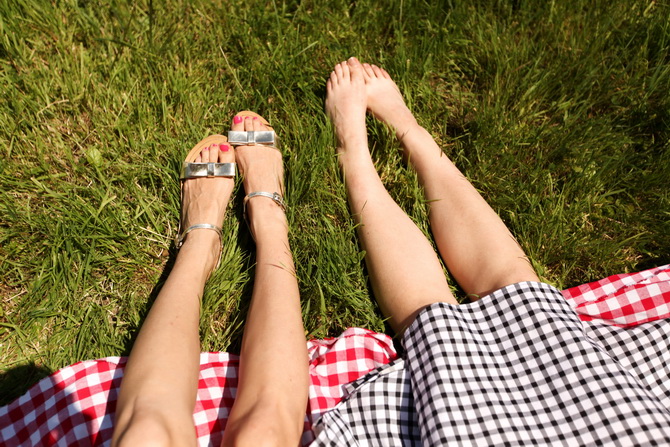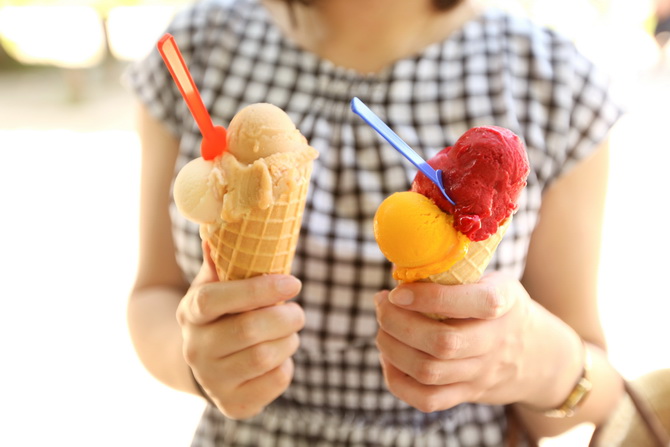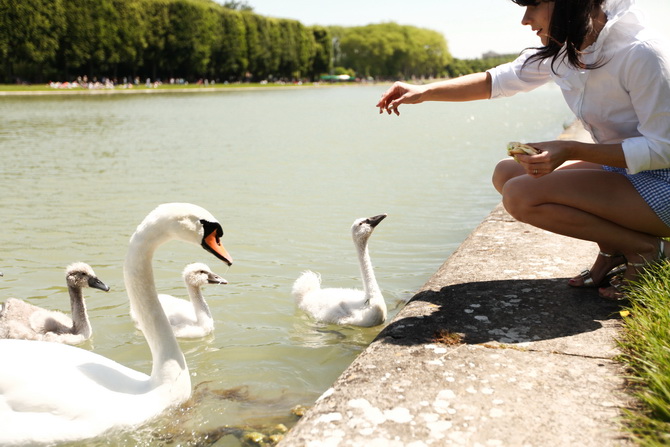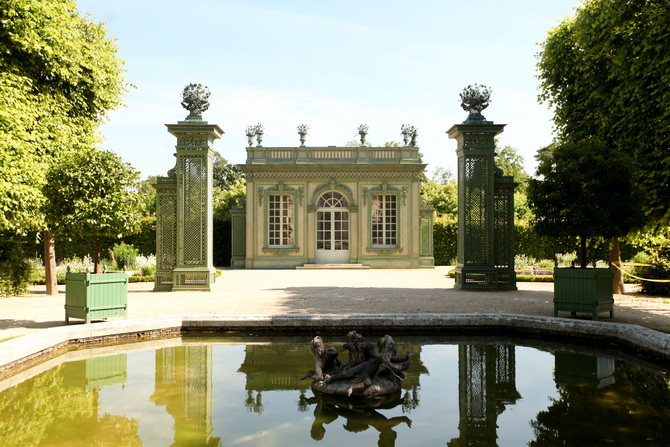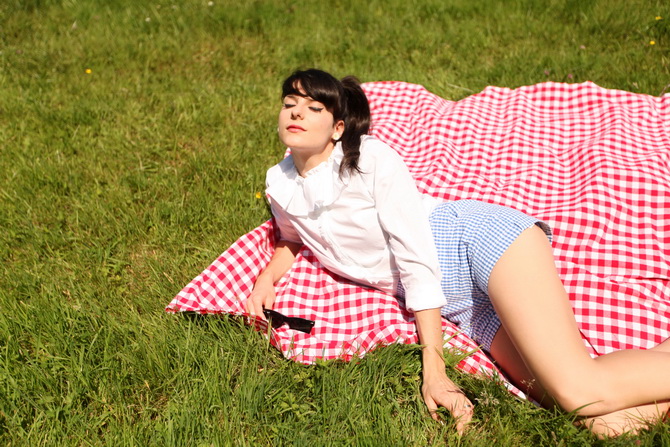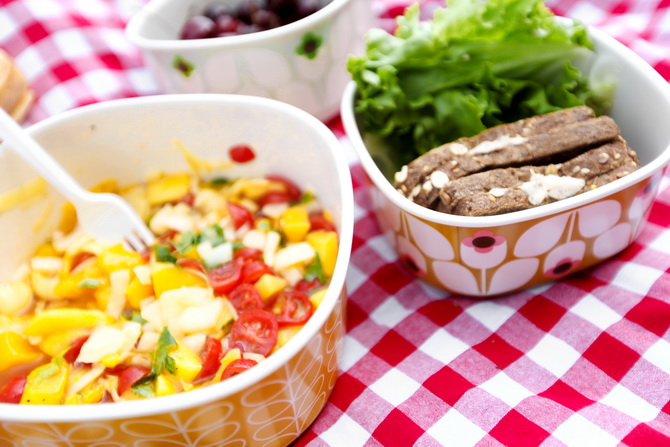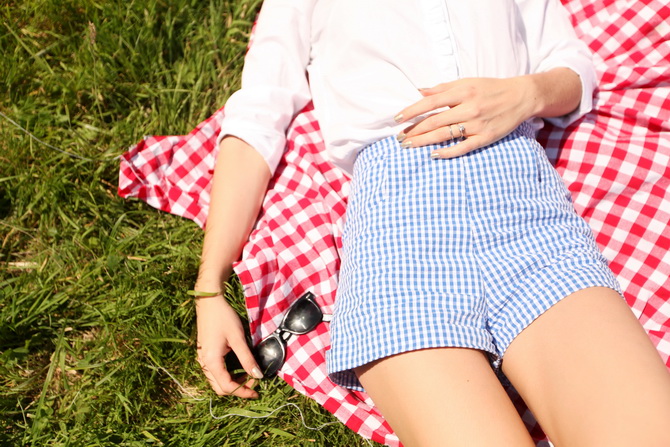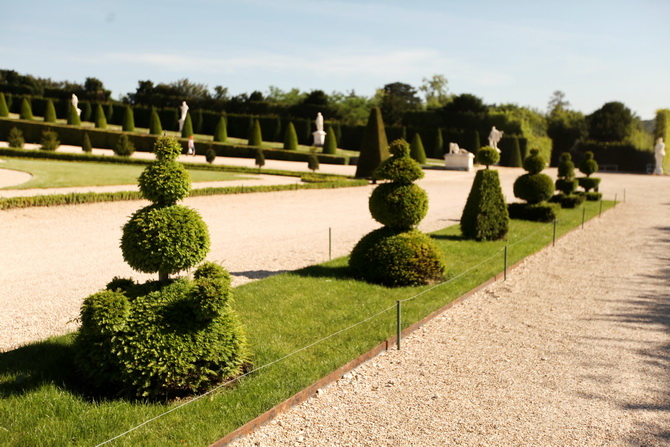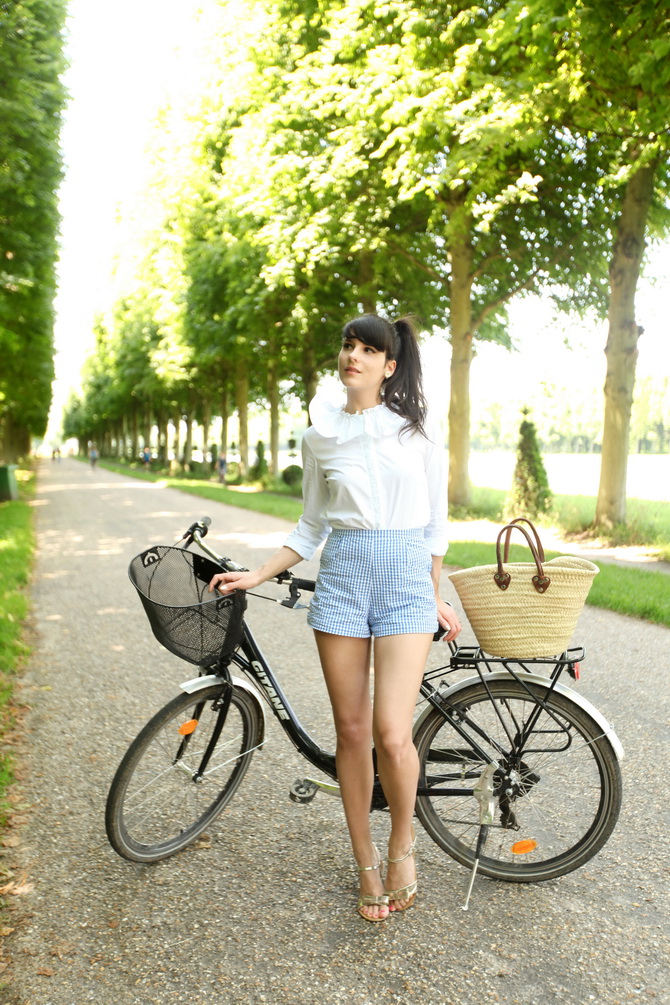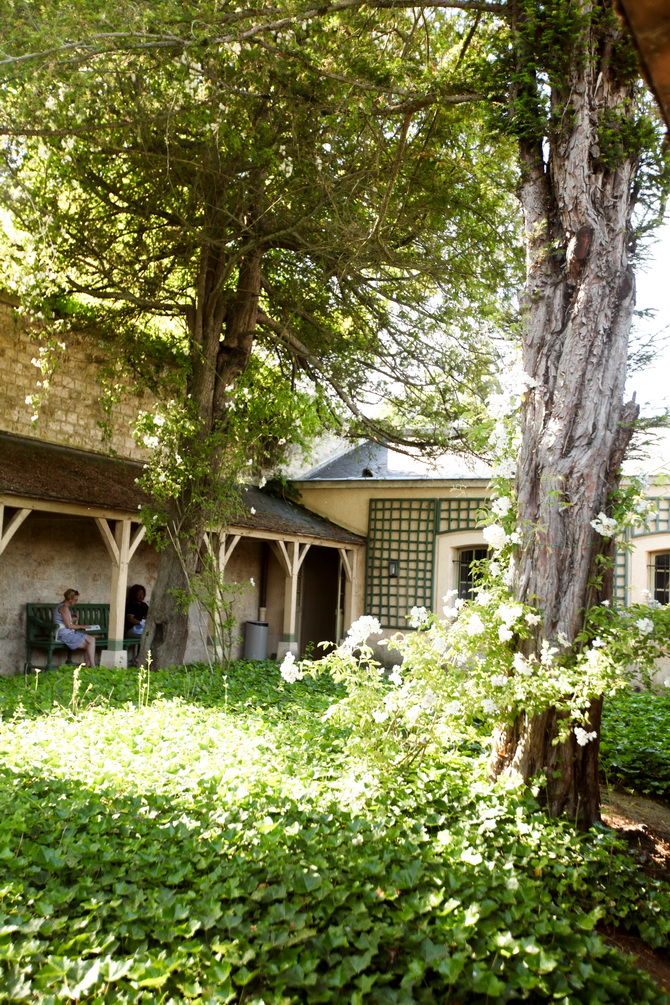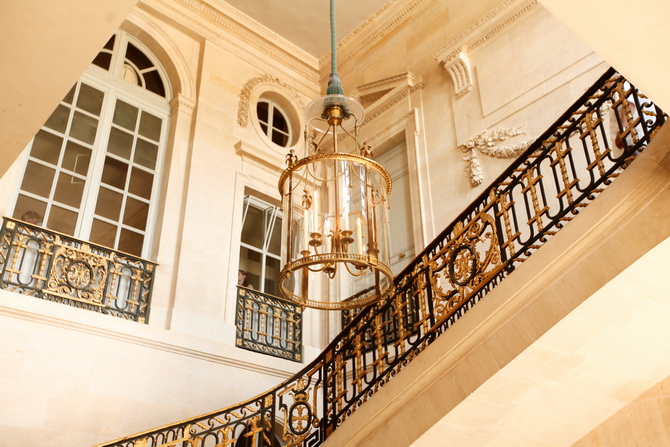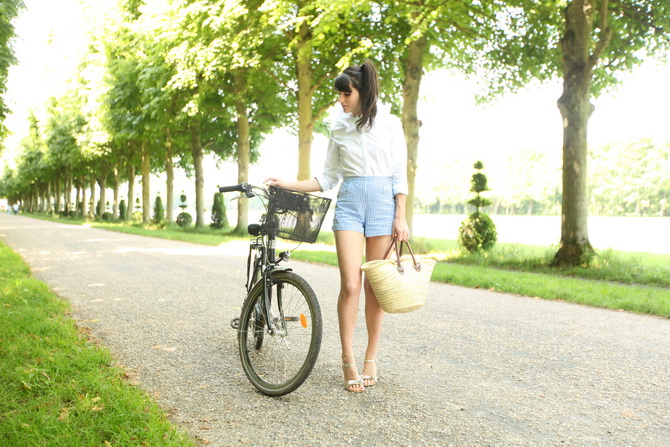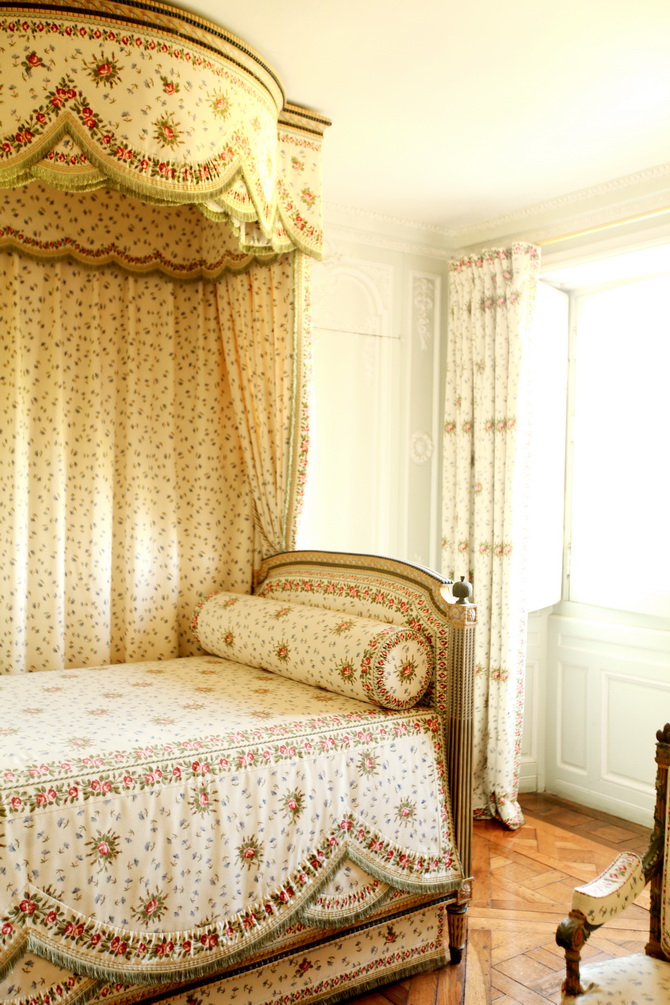 –
Chemisier / Shirt : ASOS
Shorts : Topshop
Sandales / Sandals : Carvela
Panier / Basket : L'Occitane
–
–
–
–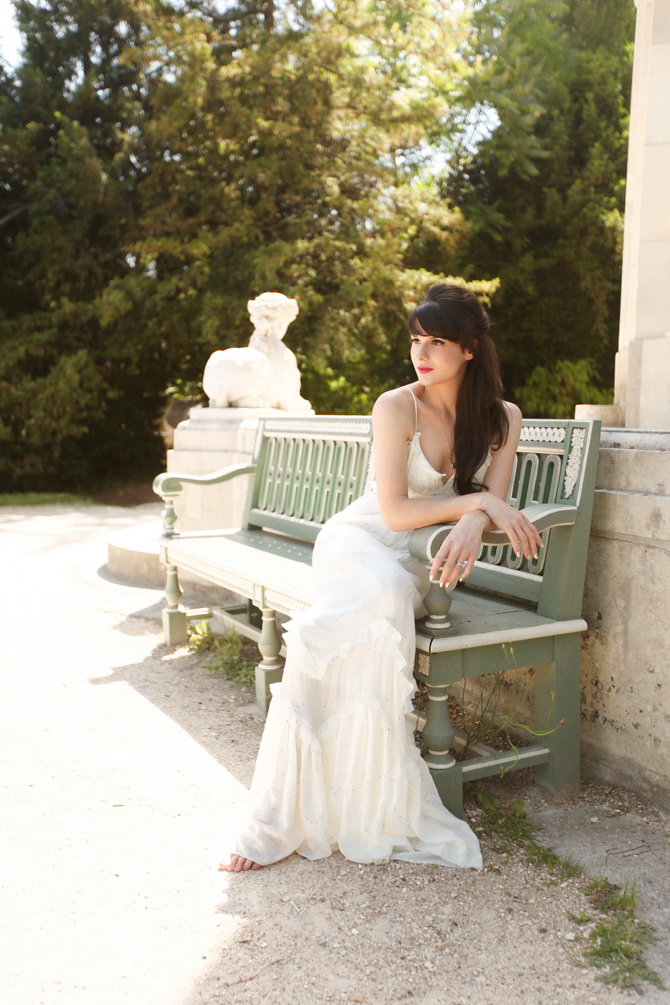 Pour la dernière étape de ma collaboration avec Cartier, j'ai immortalisé l'Amulette à Versailles, au Petit Trianon.
Rien de tel qu'un cadre enchanteur pour un tel bijou !
Avec les rayons du soleil qui se reflétaient à travers les vitres du joli pavillon, les jardins garnis de roses et le doux chant des oiseaux, cette après-midi Versaillaise correspondait en tout poins à ce dont j'avais rêvé.
Qui sait, cette Amulette qui renferme tous mes souhaits m'y a peut-être aidé !
–
To end beautifully this collaboration with Cartier for the Amulette, I chose to shoot in Versailles.
Nothing's better than such a whimsical place for that kind of jewel !
With the beautiful light, gardens full of flowers and the birds singing, this Versailles afternoon was exactly what I was hoping it to be.
Who knows, maybe the Amulette helped for this dream to come true !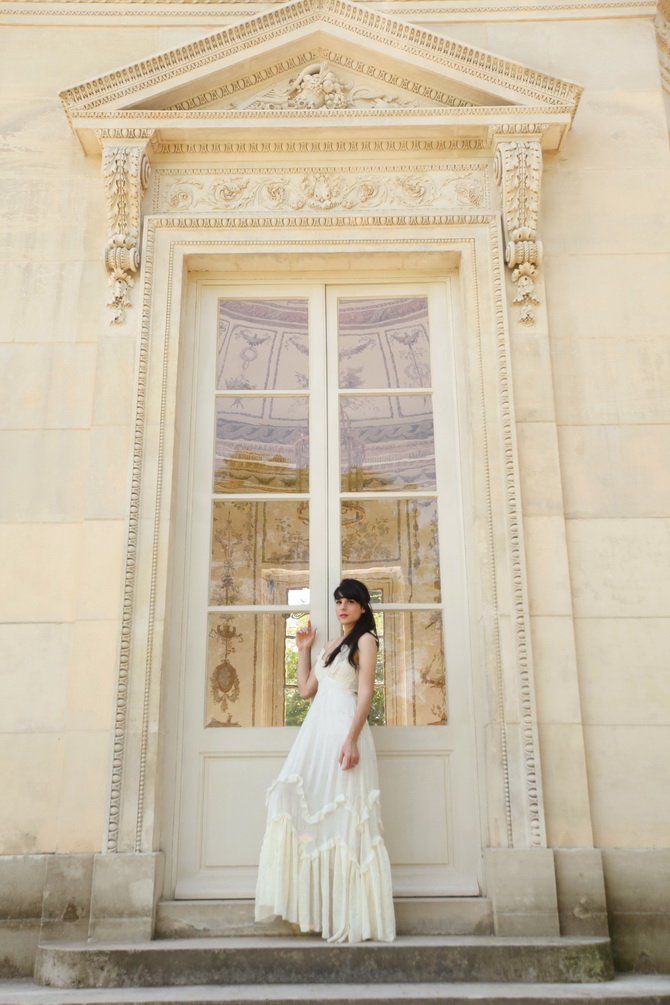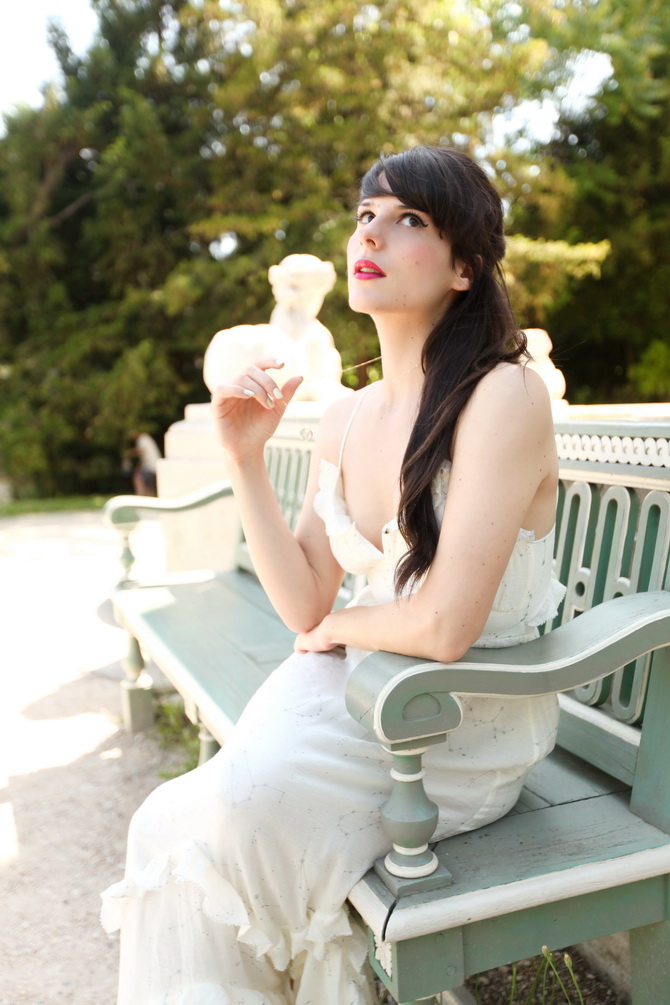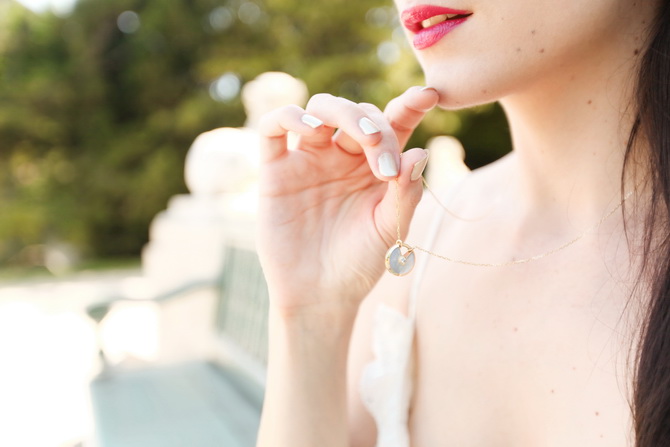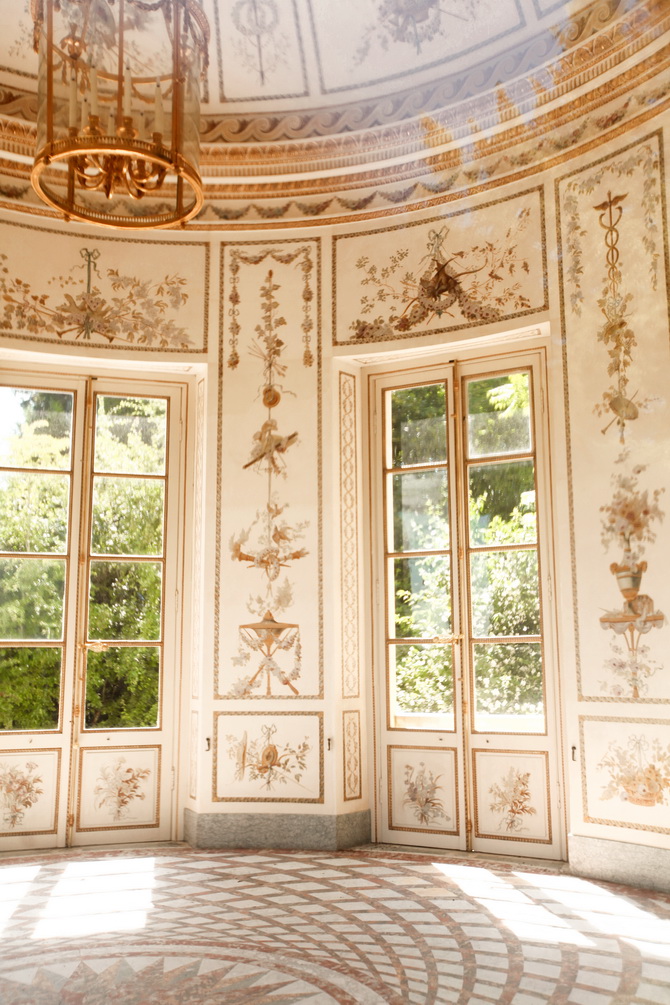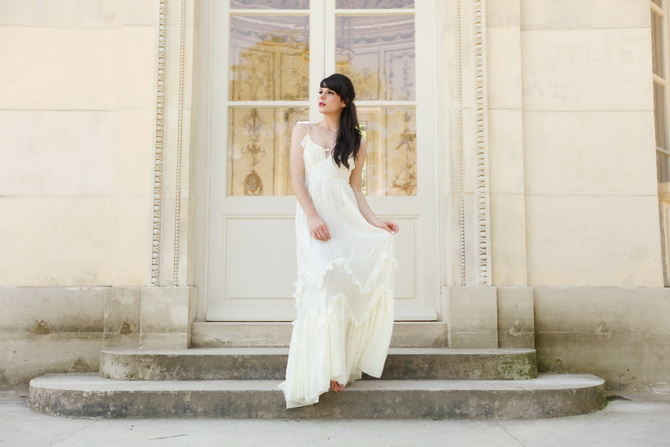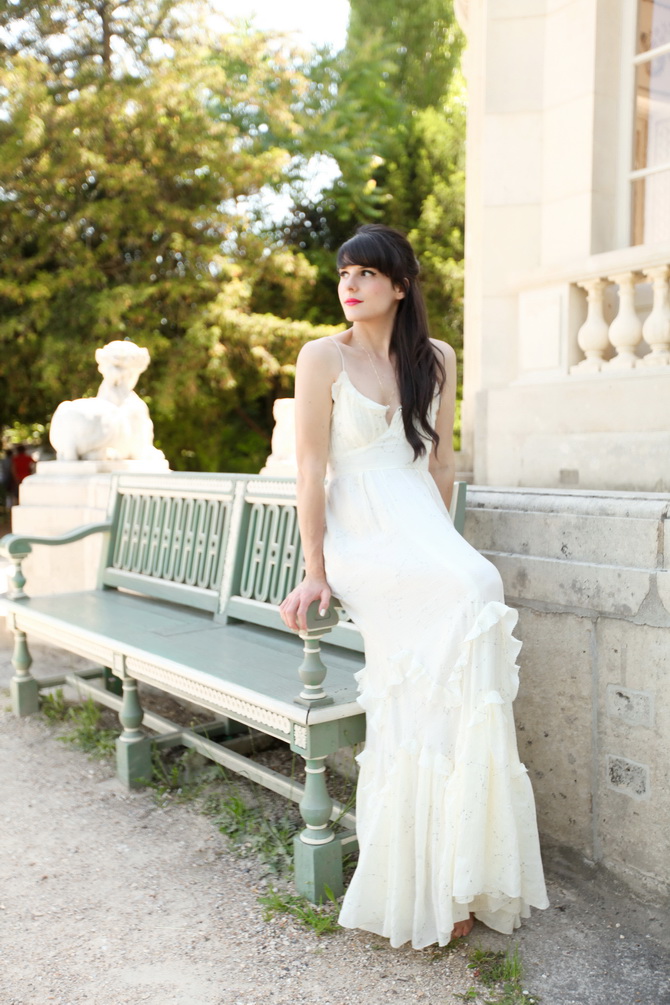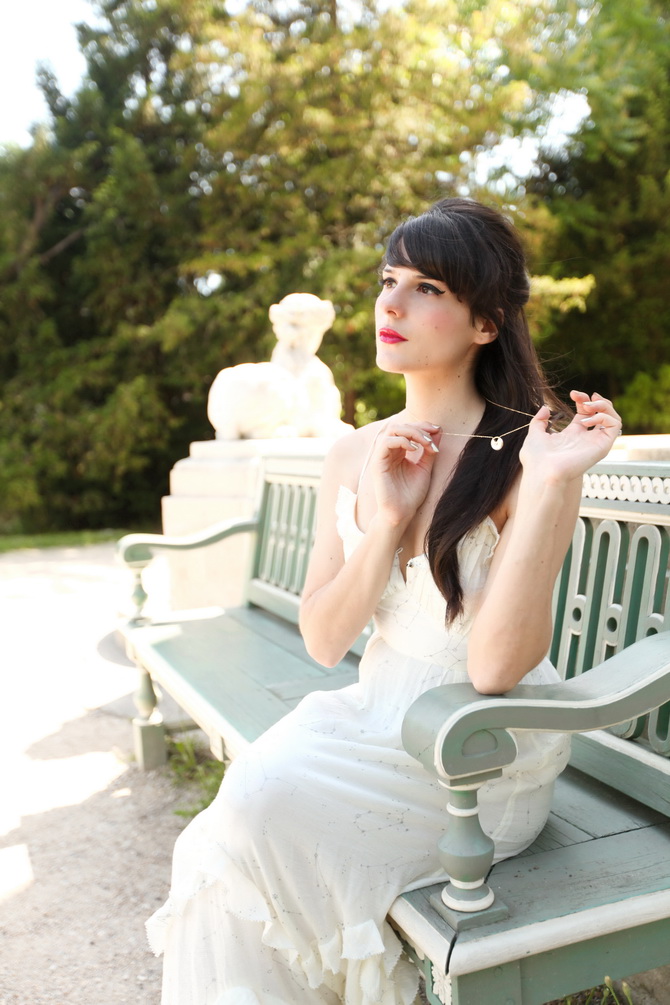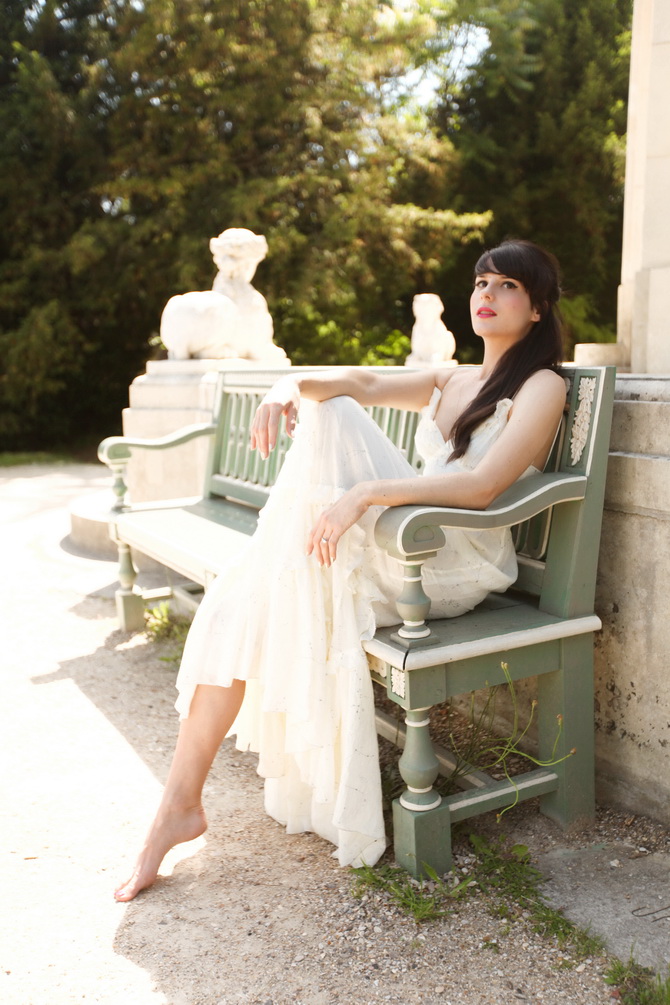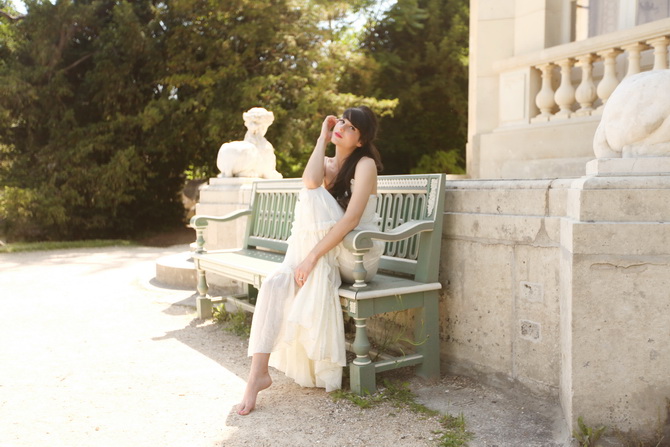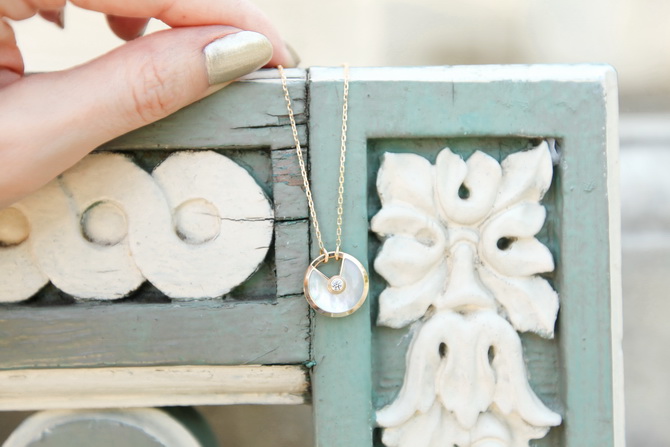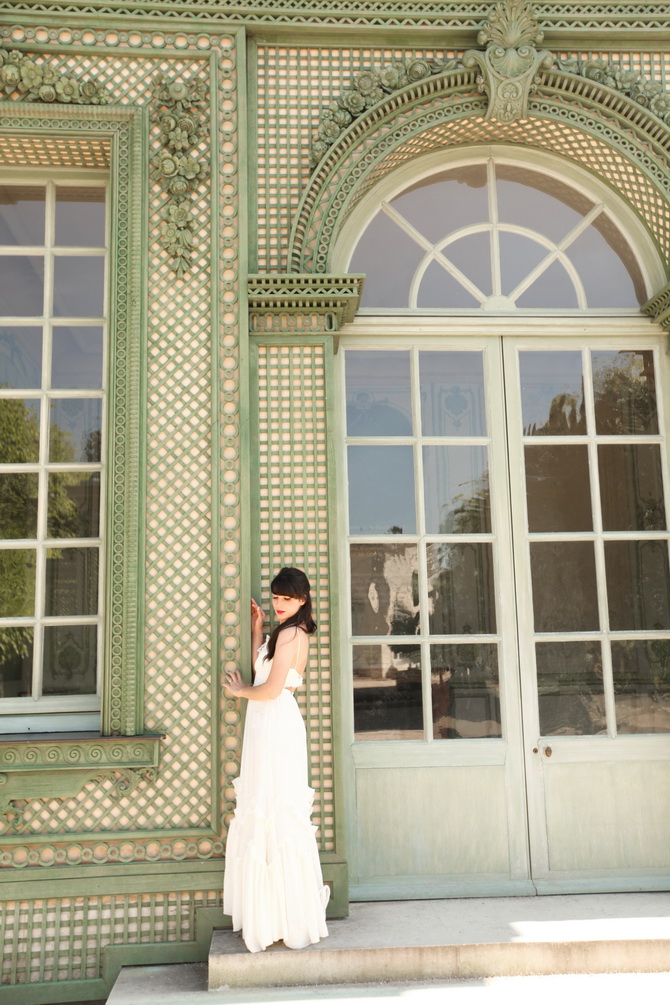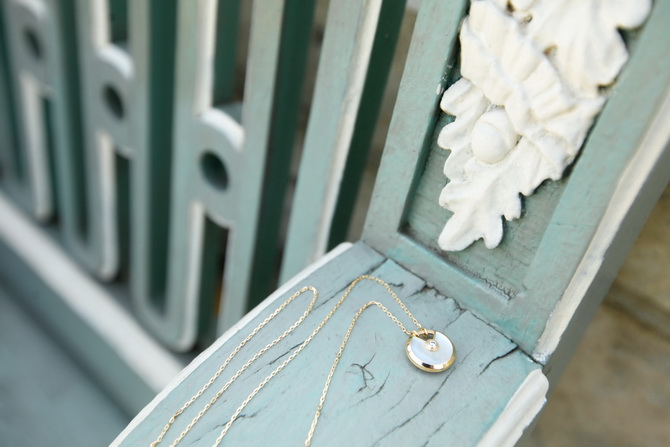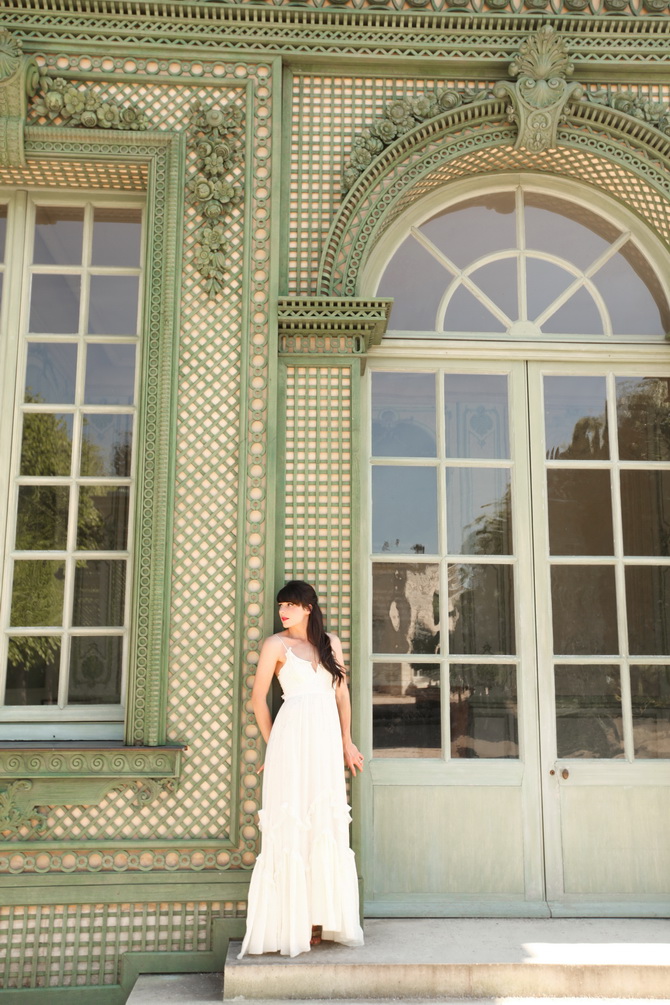 –
Pendentif / Necklace : L'Amulette de Cartier
Robe / Dress : Sretsis
–
–
–
–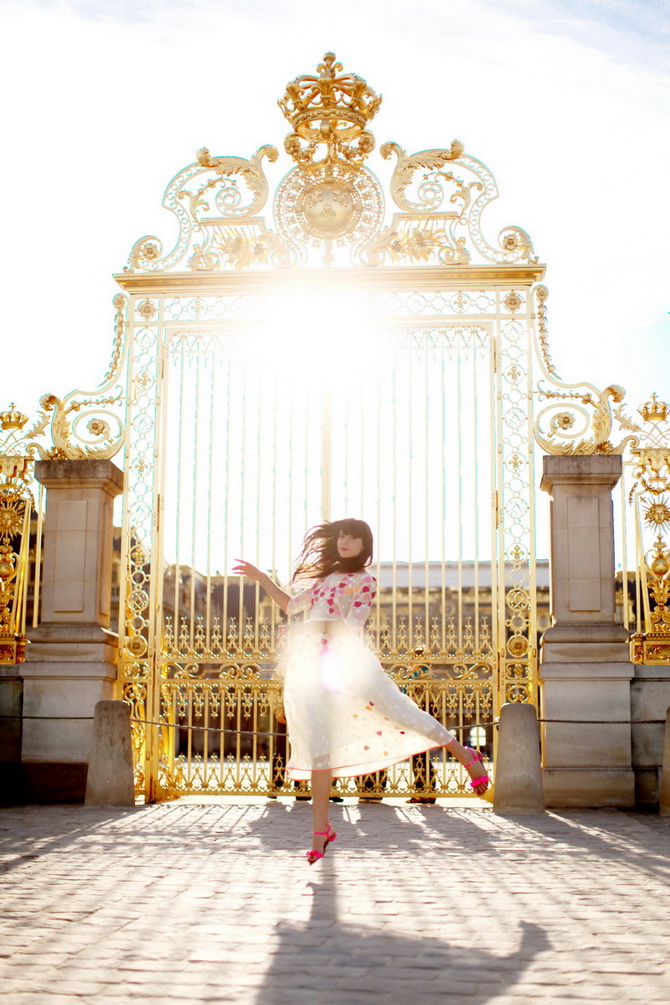 –
–
Il fait terriblement froid ces derniers jours à Paris, et entre deux averses, je me suis remémorée le soleil de cet été.
Et c'est là que j'ai réalisé une chose: je n'avais pas posté mes photos prises à Versailles au mois de juin dernier !
Petite parenthèse dans le passé donc, avec quelques clichés tirés d'une douce soirée en compagnie de Nicole, Carin et Grace.
Nous avions assisté aux Grandes Eaux musicales, suivies d'un très beau feu d'artifices. Le Carnaval de Versailles ayant lieu le même jour, nous avons pu apercevoir avec amusement quelques individus costumés qui paradaient fièrement dans les jardins ( Carnaval auquel j'avais d'ailleurs participé l'année précédente ici et ici ).
Replonger dans ces photos me fait encore plus grelotter sous le froid de cet hiver !
–
–
♫ ♪ Lully – Te Deum
–
–
It's terribly cold these days in Paris, and between two showers, I remembered this past summer's warm weather.
That's when I suddenly realized something: I didn't post my photos from my visit in Versailles last June !
So let's go back in time if you don't mind, with a few shots of a lovely evening spent with Nicole, Carin and Grace.
We attended Les grandes Eaux Musicales, which was followed by some beautiful fireworks. The Versailles Carnival was taking place the very same day, and it was very fun to see costumed people hanging out in the garden ( it reminded me when I went to that same Canival the year before here and here ).
Looking at these sunny pictures makes this cold winter even more unbearable !
–
–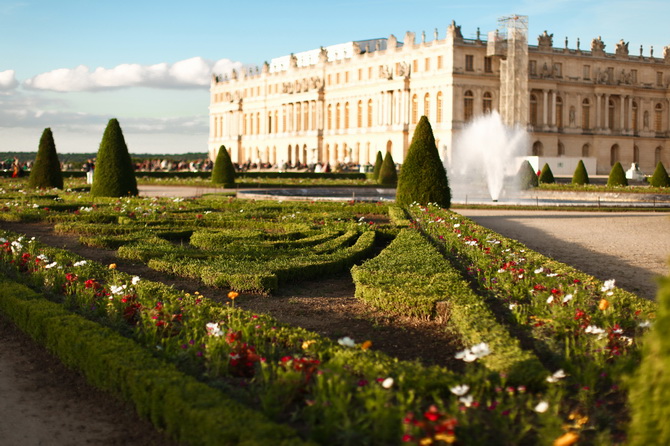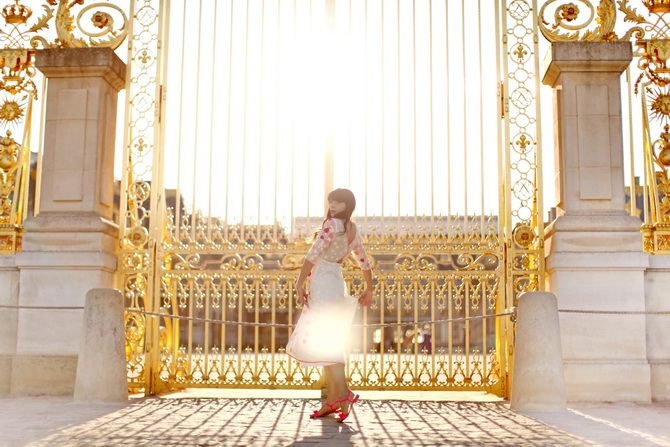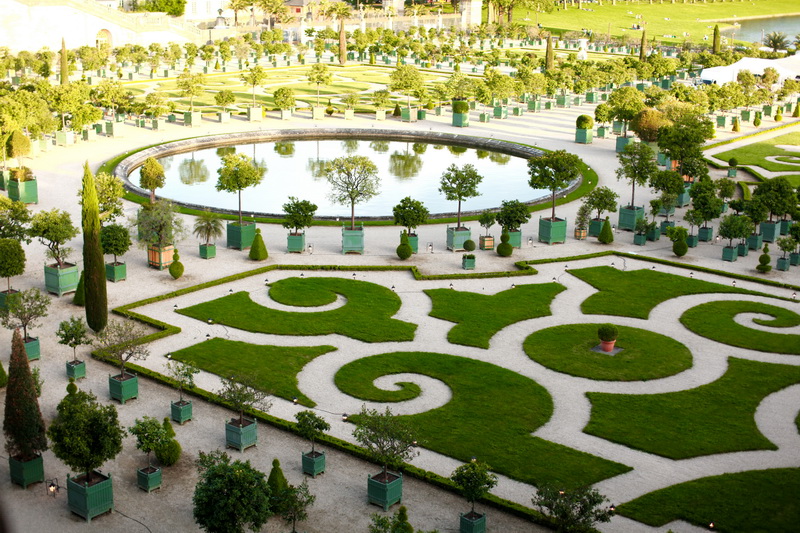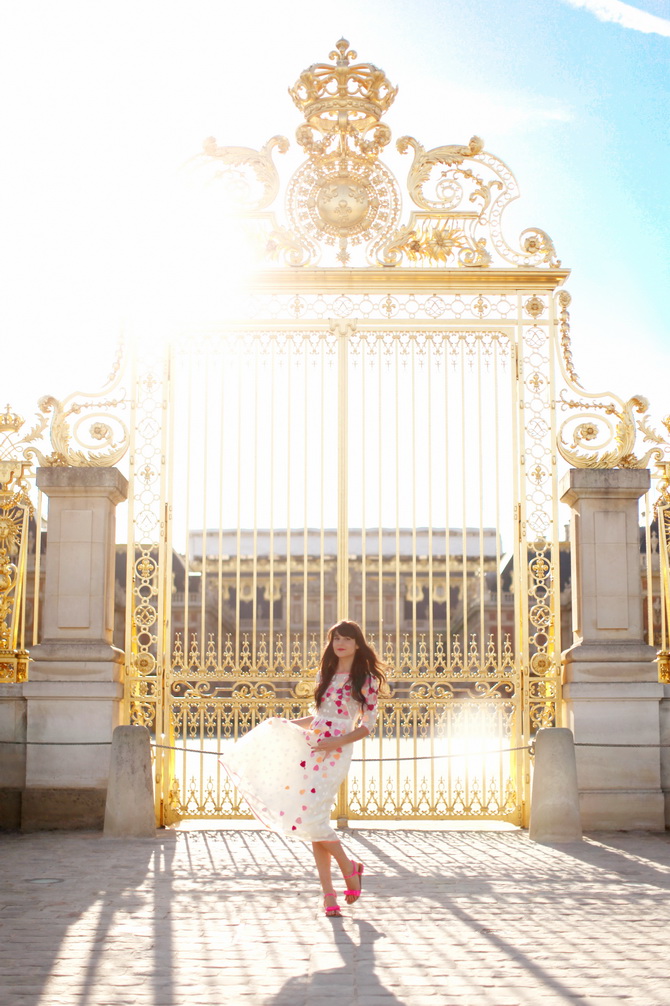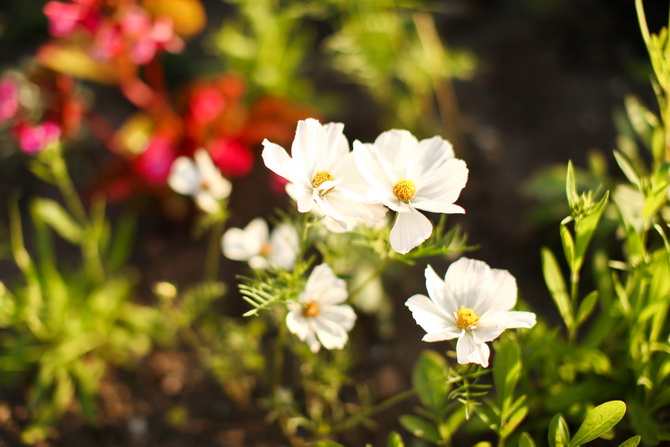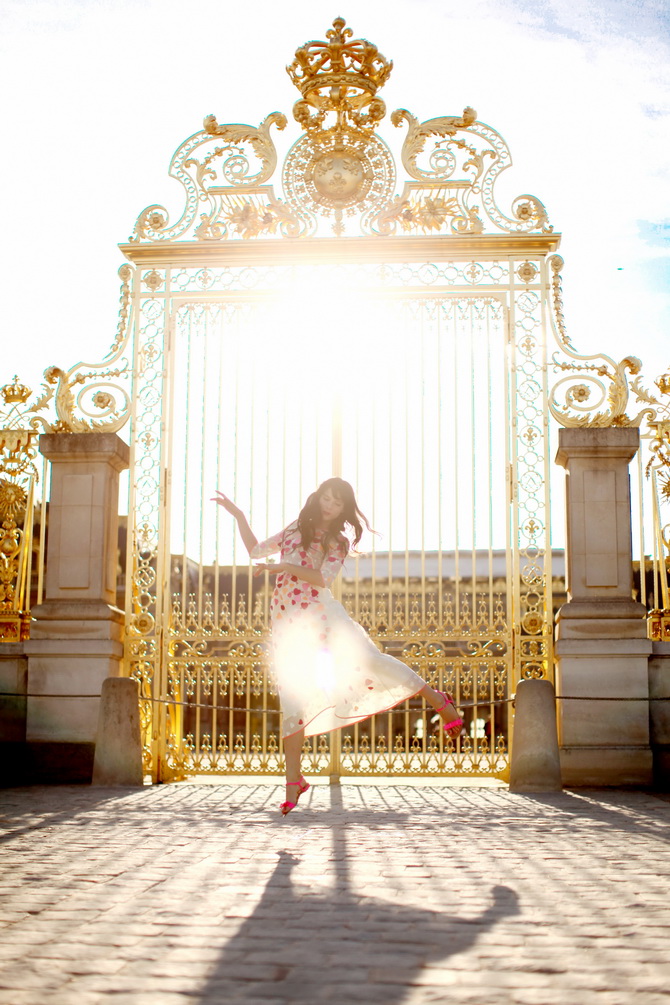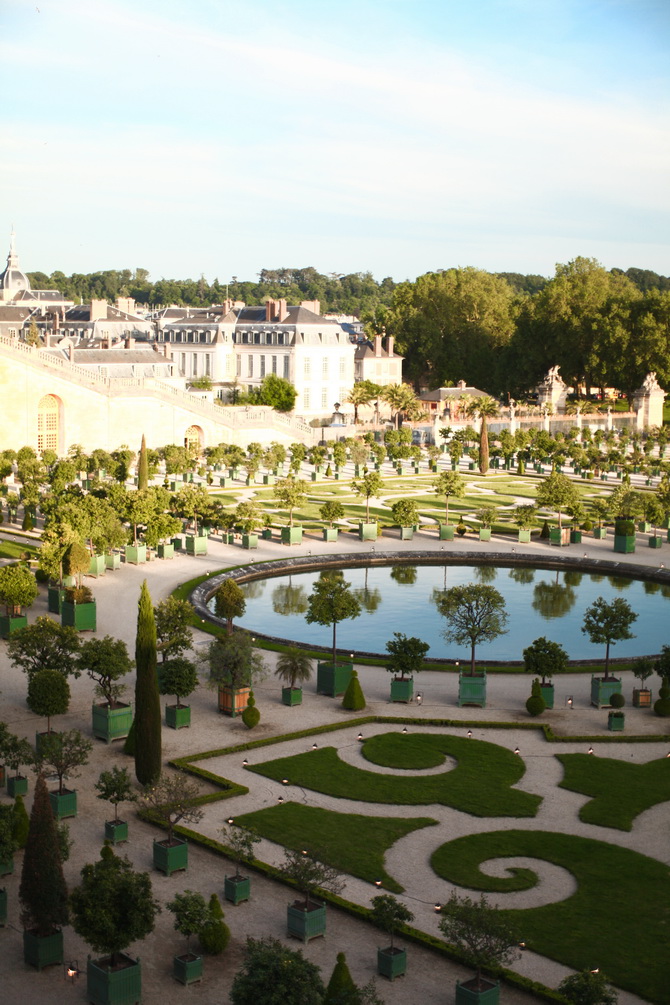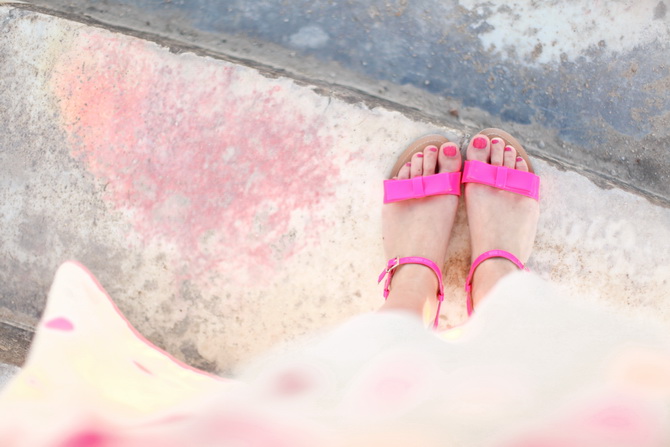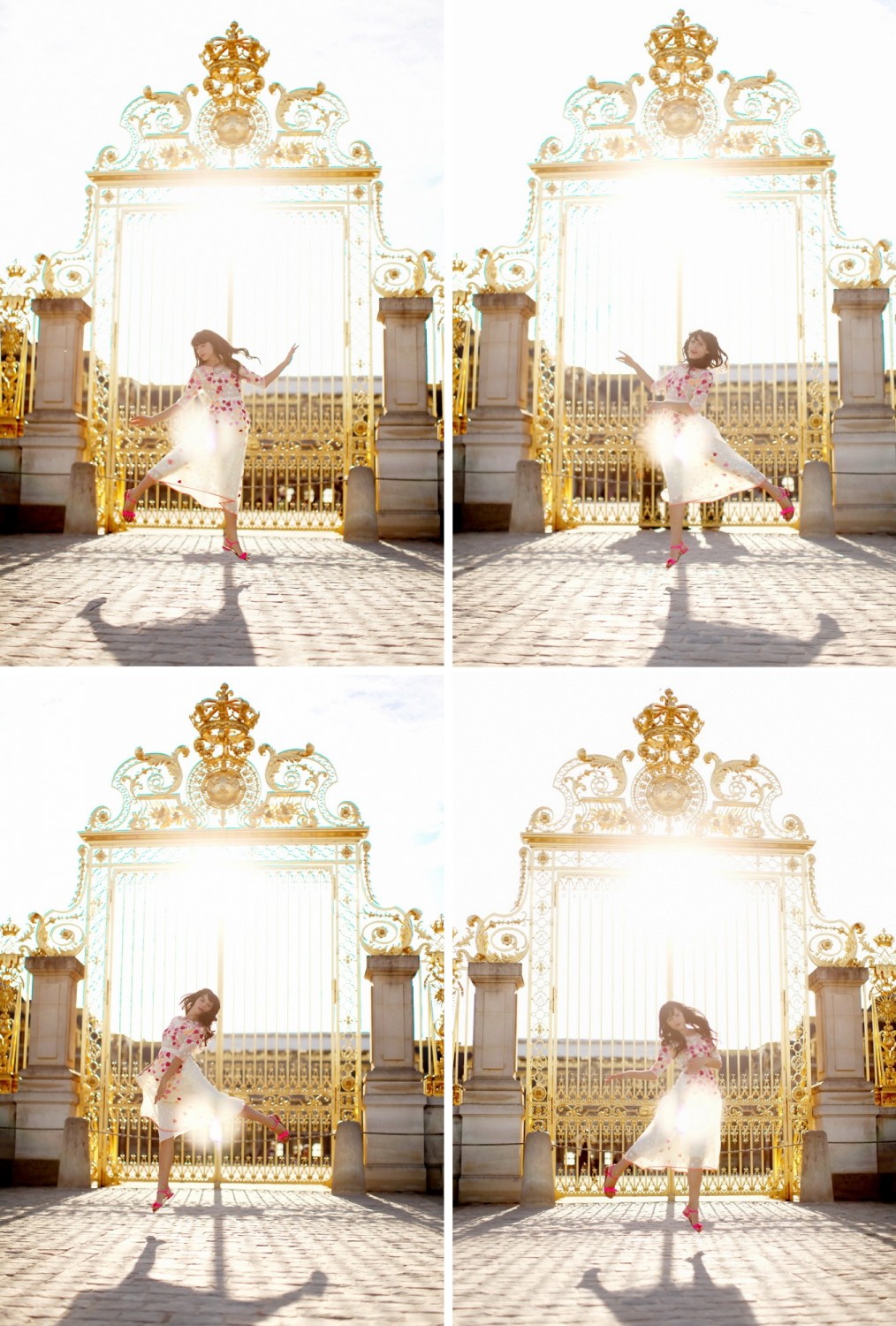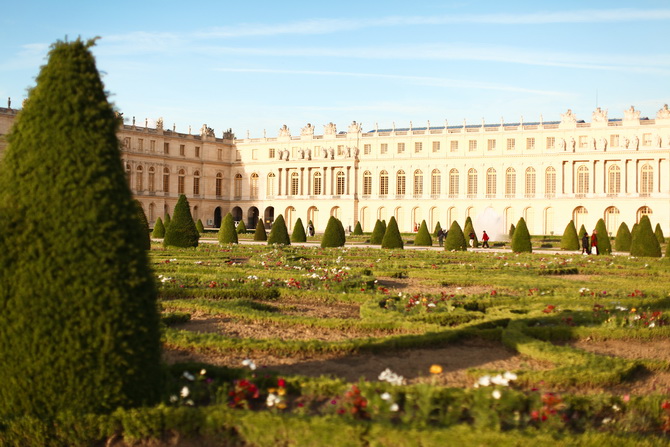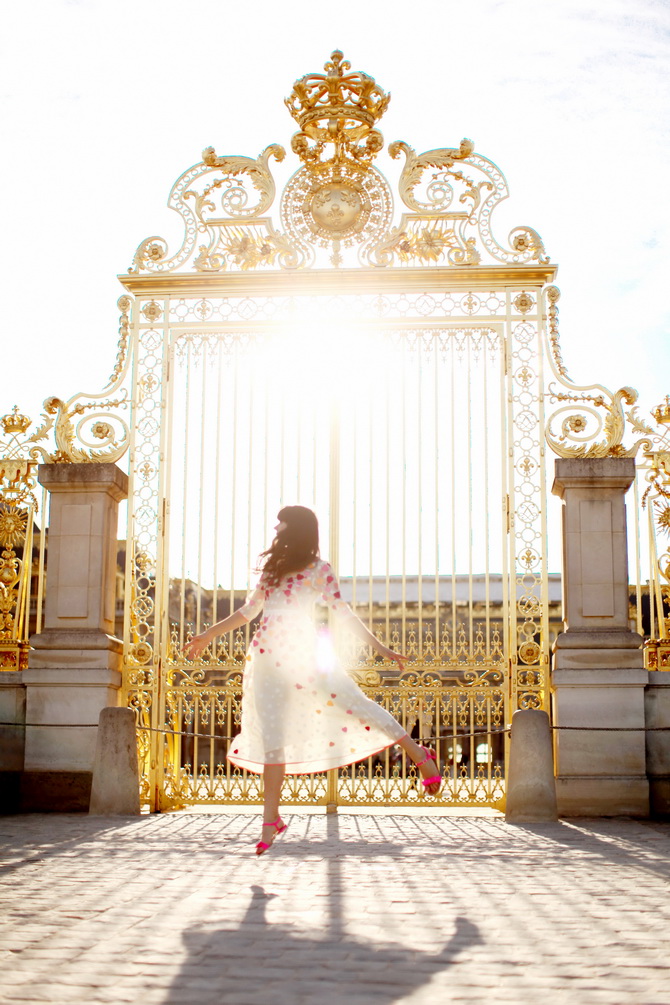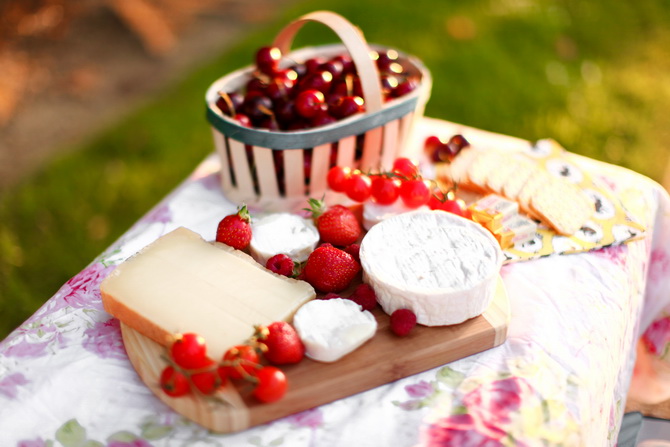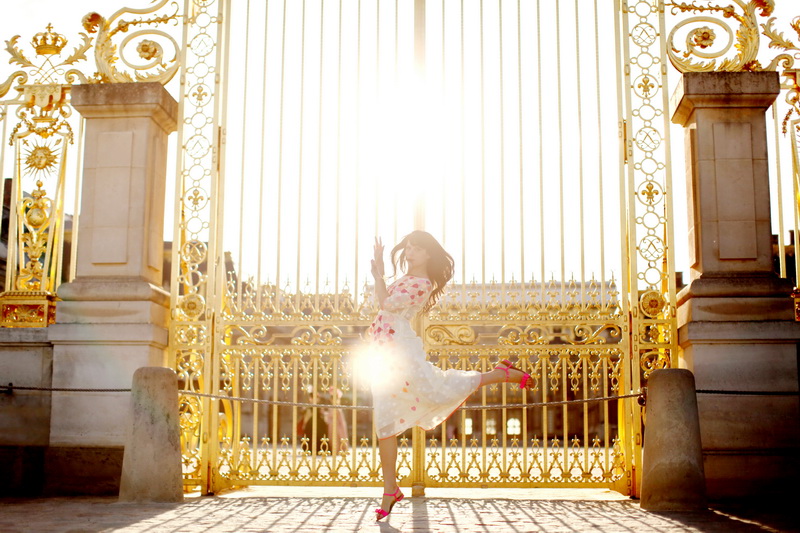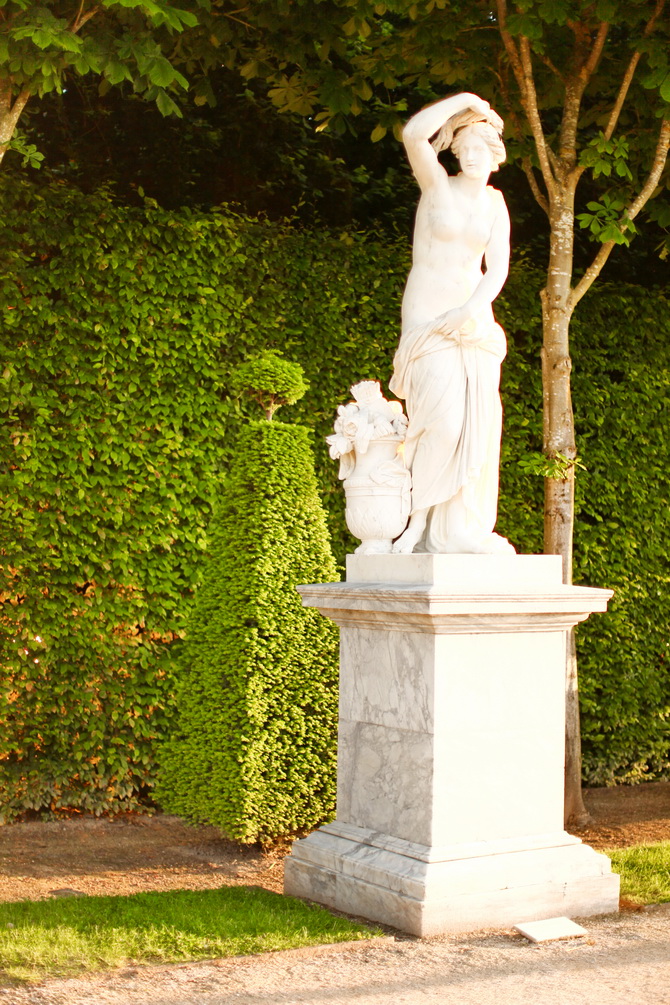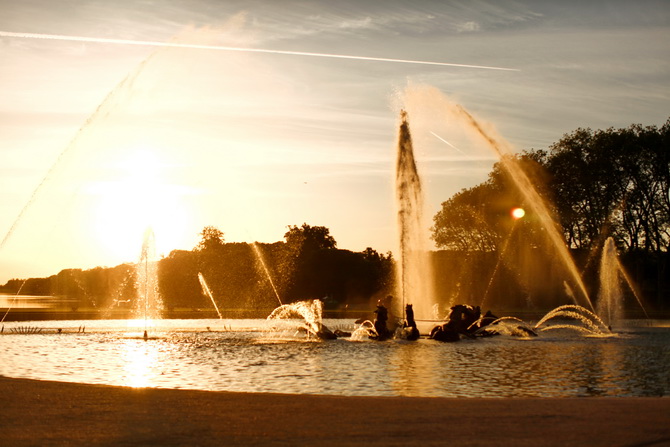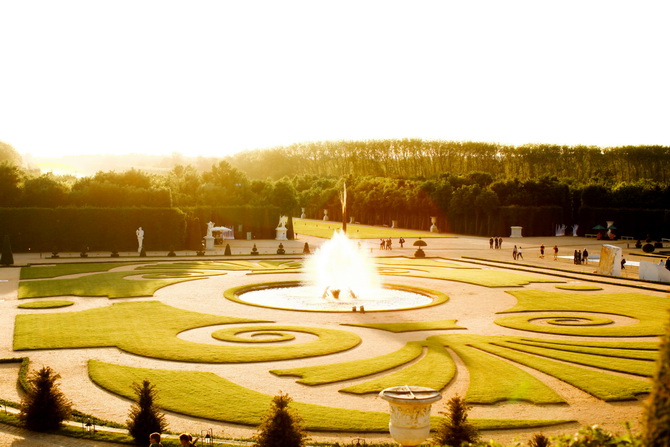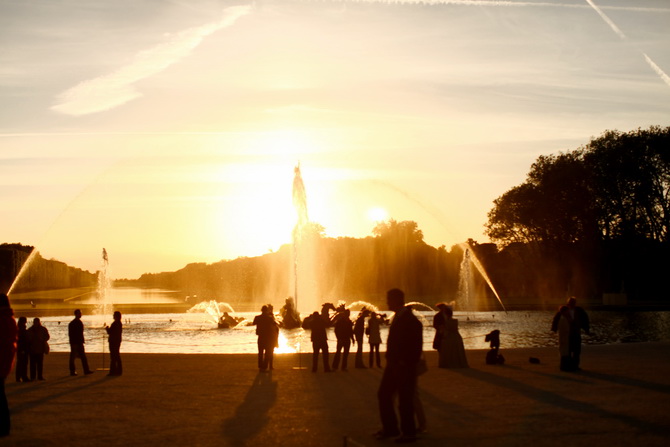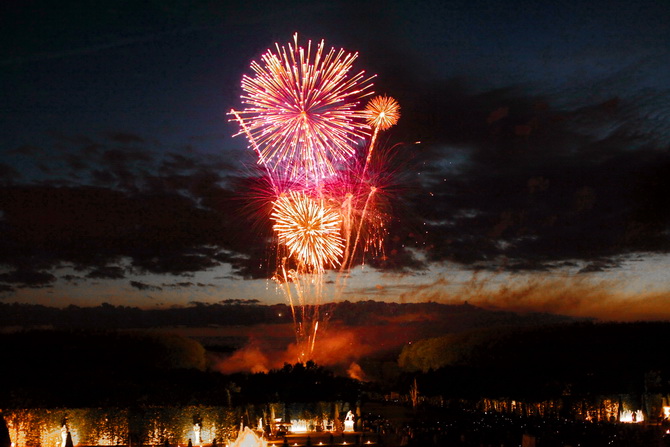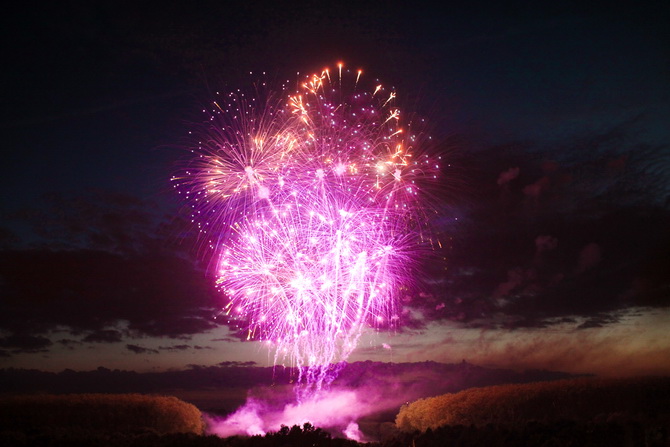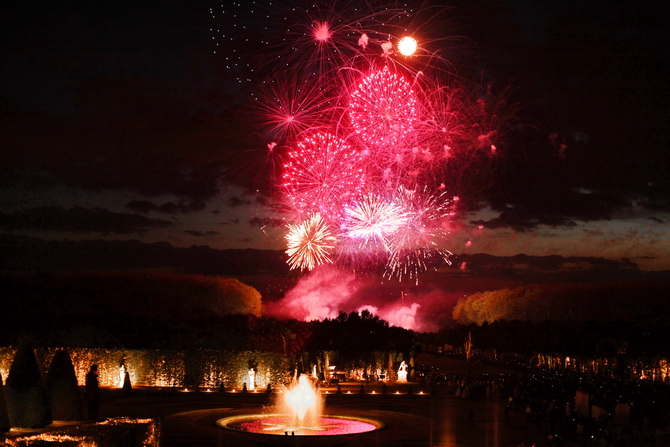 –
Je portais une robe Sretsis et des sandales Carvela.
–
I wore a Sretsis dress and Carvela sandals.
Outfit photos taken by Gary pepper Girl.
–
–
–