–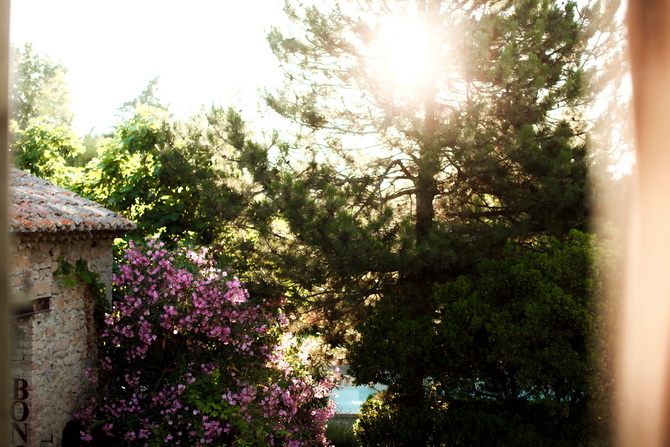 –
–
Première journée de notre séjour en Provence, nous nous sommes réveillés dans la jolie maison d'hôtes de Frédérique: La Ferme des Sablons.
L'endroit était tout à fait charmant: logé en pleine nature, avec une bâtisse typiquement provençale, un jardin et une piscine. Le petit déjeuner sous la terrasse ombragée était parfait pour démarrer la journée !
–
Nous avons rejoint Aude et sa petite famille à Valensole, puis nous nous sommes rendus à Moustiers-Sainte-Marie pour le déjeuner.
Je ne connaissais pas du tout ce petit village construit en hauteur entre des parois rocheuses. Je vous conseilles vivement la visite si vous êtes de passage, j'ai vraiment adoré !
–
Comme il faisait particulièrement chaud, nous sommes ensuite partis nous baigner au lac de Sainte Croix, en passant par les gorges du Verdon. Nos filles qui avaient exactement le même âge ont adoré barboter dans l'eau fraîche !
–
Pour terminer la journée en beauté, nous sommes retournés à Valensole profiter du coucher de soleil sur les champs de lavandes. C'était vraiment magique, et j'aurai bientôt plus de photos de ces magnifiques lavandes à partager avec vous !
–
–
 ♫ ♪ Petit Biscuit – Sunset Lover
–
–
First day of our little trip in Provence, we woke up in Frédérique's lovely guest house: La Ferme Des Sablons.
The location was quite charming: an authentic old Provence house, a garden with a swimming pool, and a terrace in the shade to enjoy a relaxing breakfast.
–
We met Aude and her little family in Valensole, then headed to Moustiers-Sainte-Marie for lunch.
I didn't know this village and fell in love  at first sight ! If you're in the area I can only recommend visiting this place !
–
It was extremely hot on that day, so we went for a dip at Lac de Sainte Croix, admiring the Gorges du Verdon on the way.
Our daughters who were the same age just loved playing in the water !
–
On the road back to our hotel, we stopped once again at Valensole to enjoy the lavender fields at sunset. It was truly magical, and I will soon share more photos of these lavenders with you !
–
–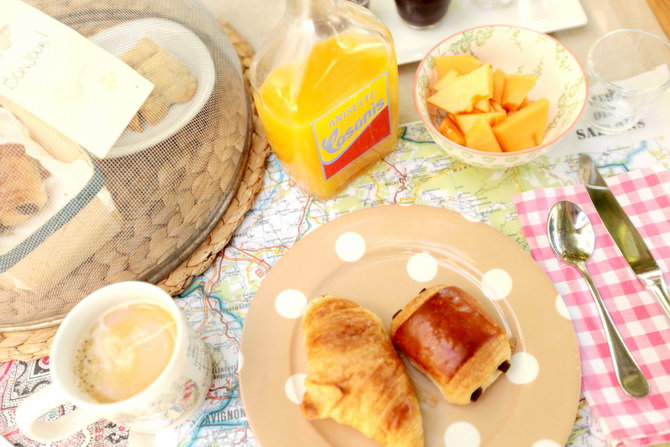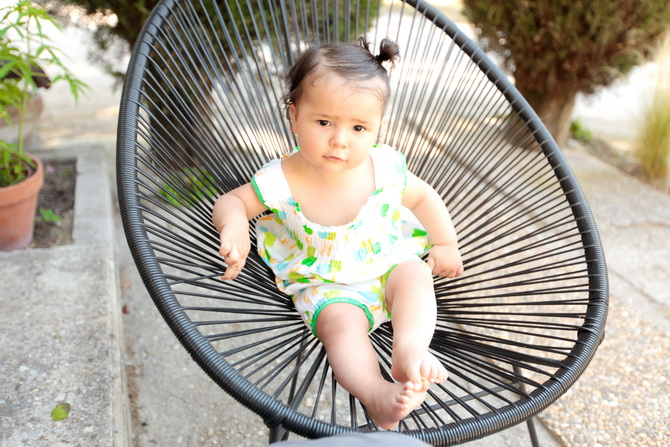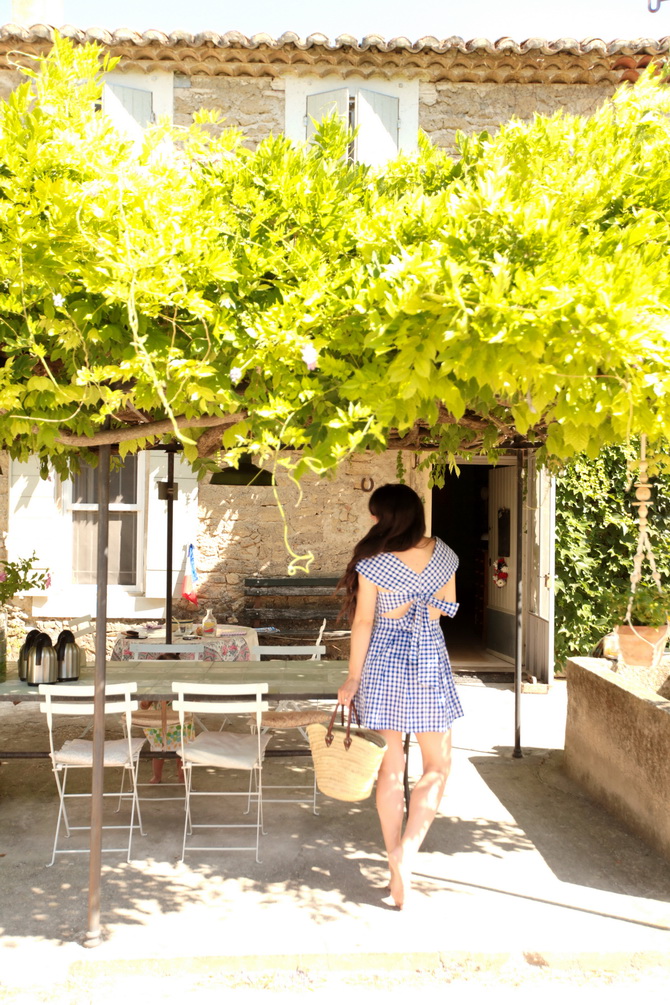 Robe / Dress: Fête Imperiale
–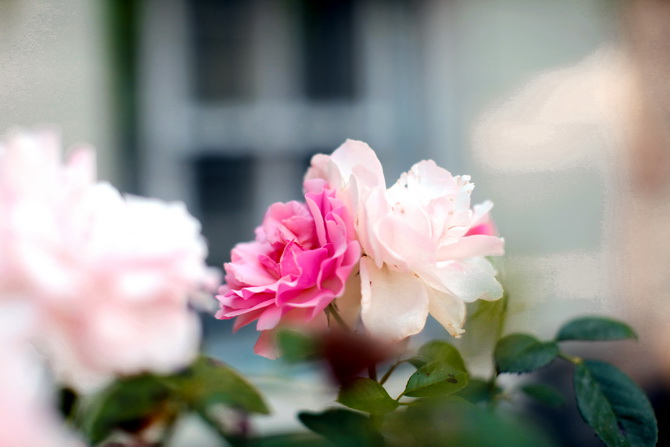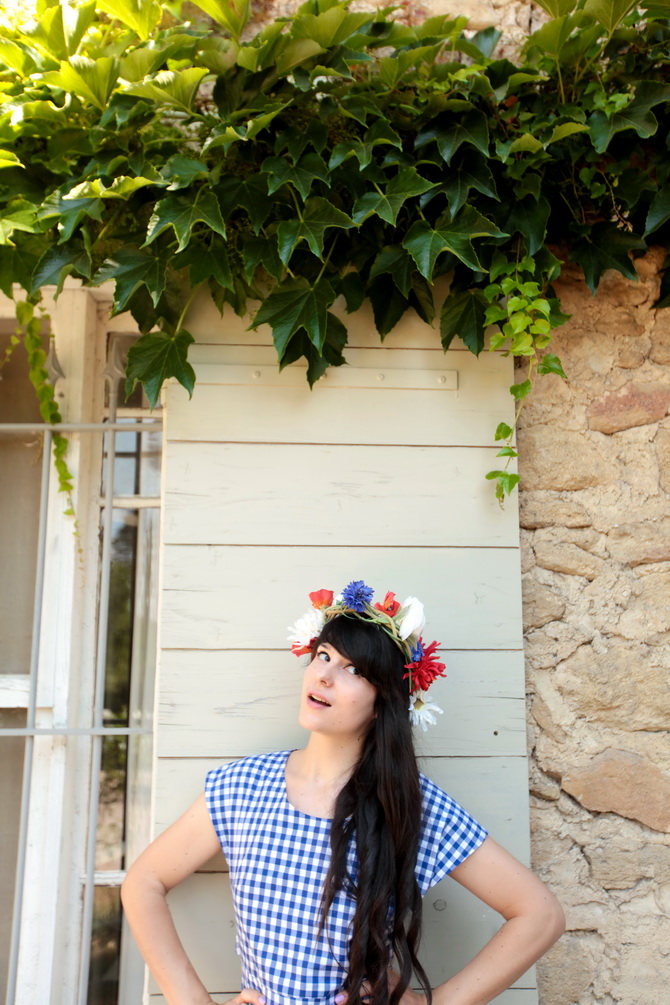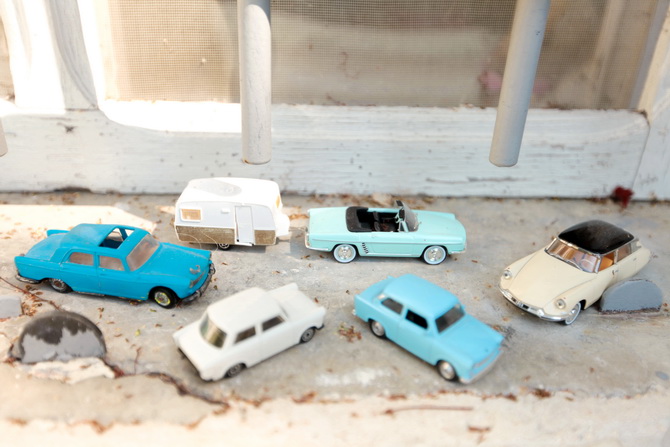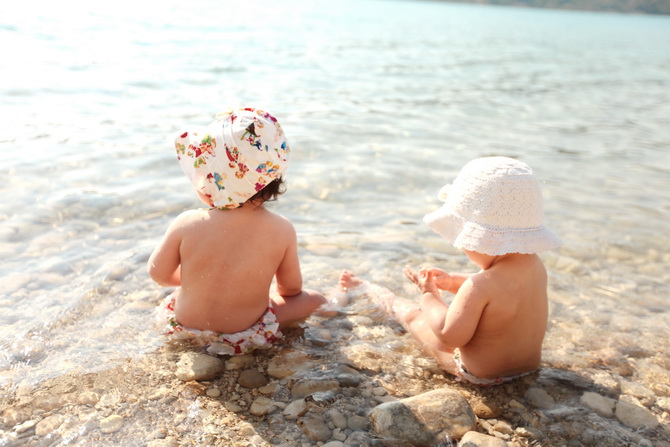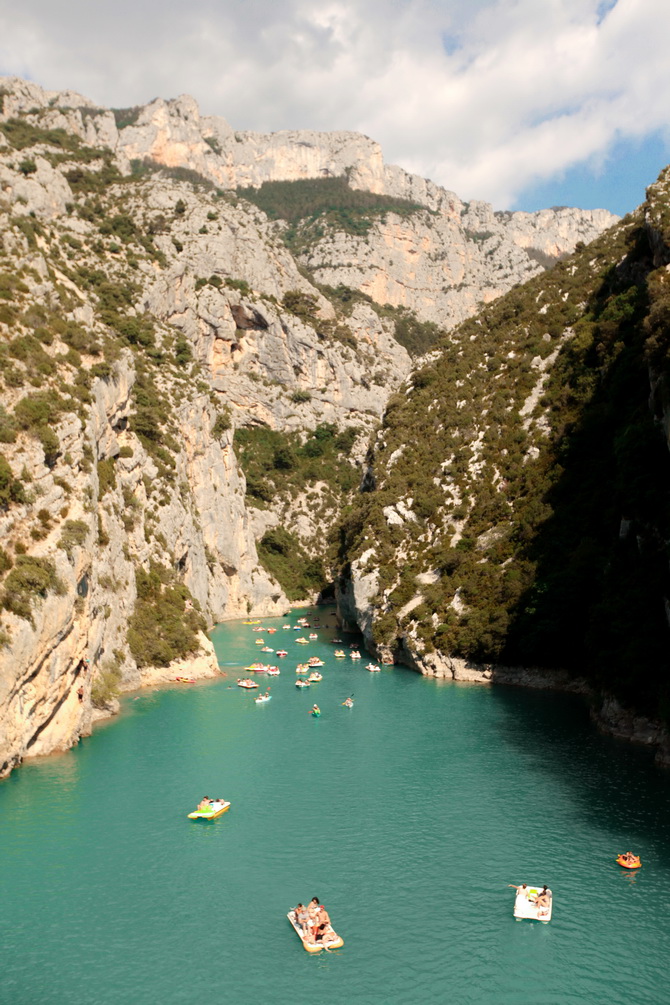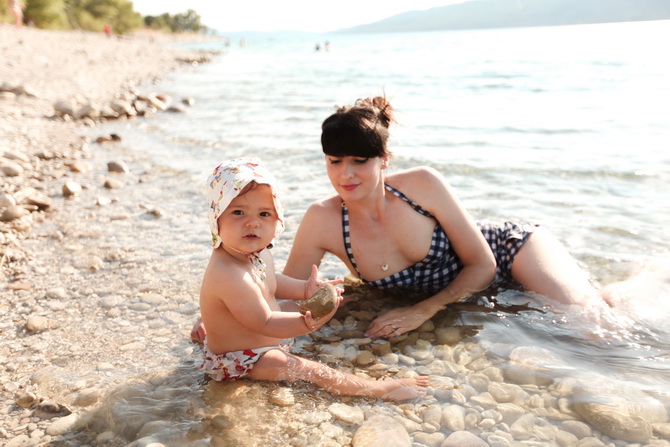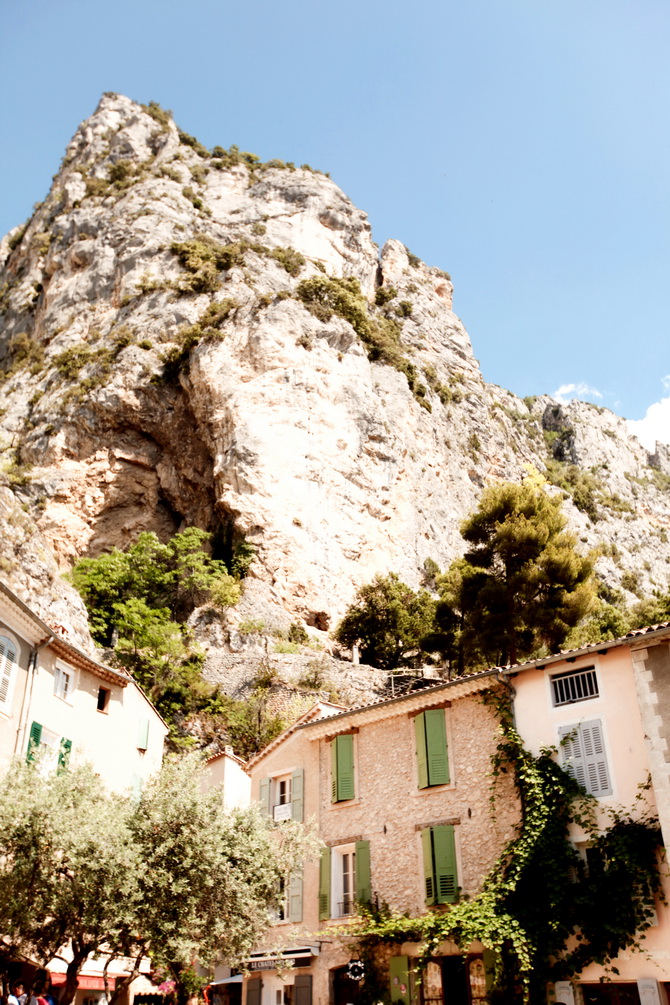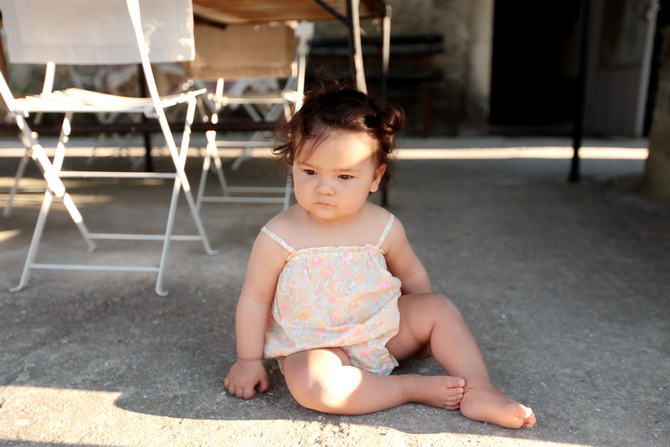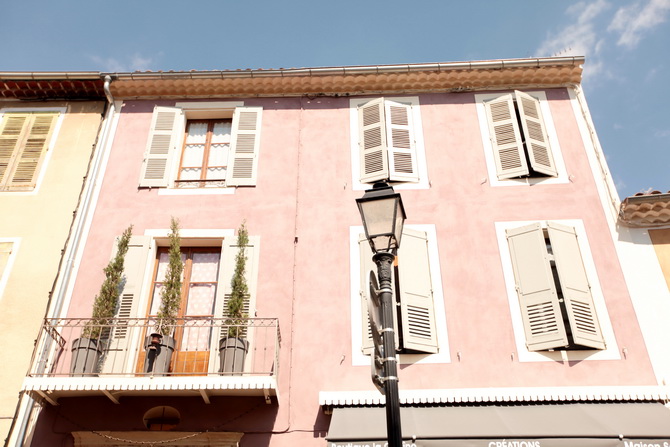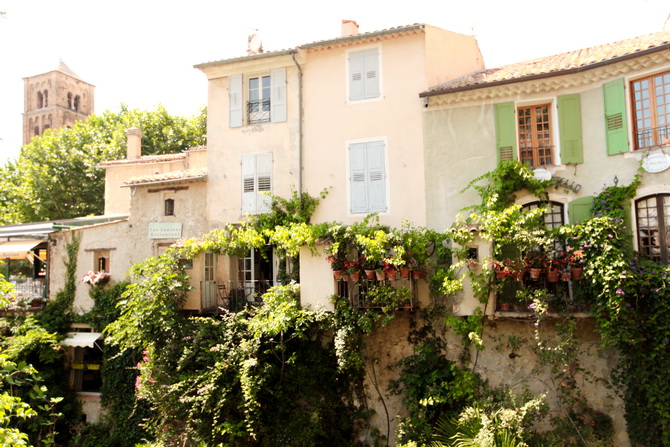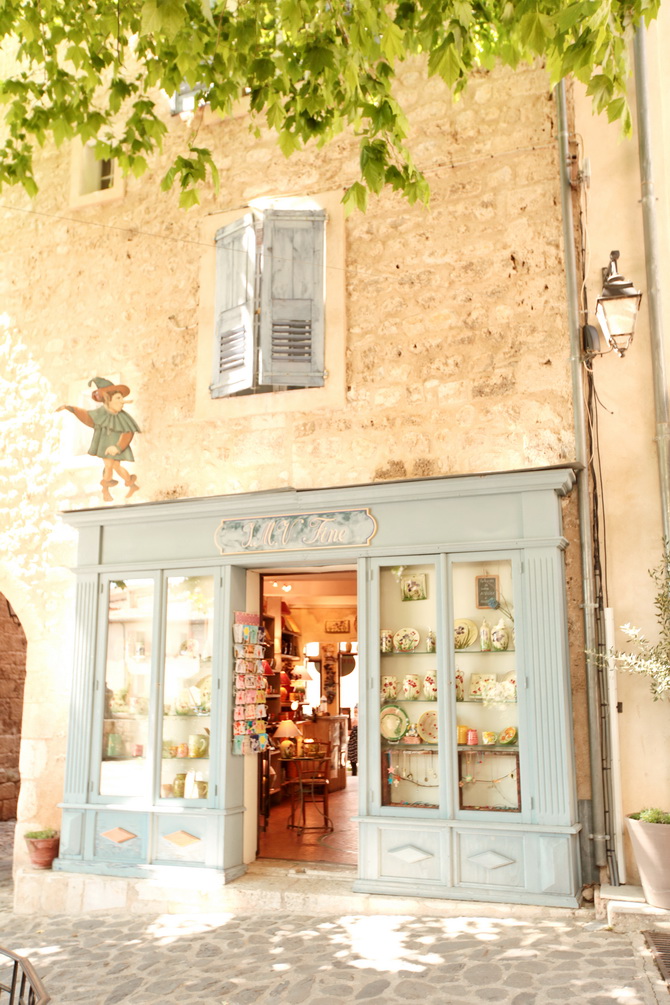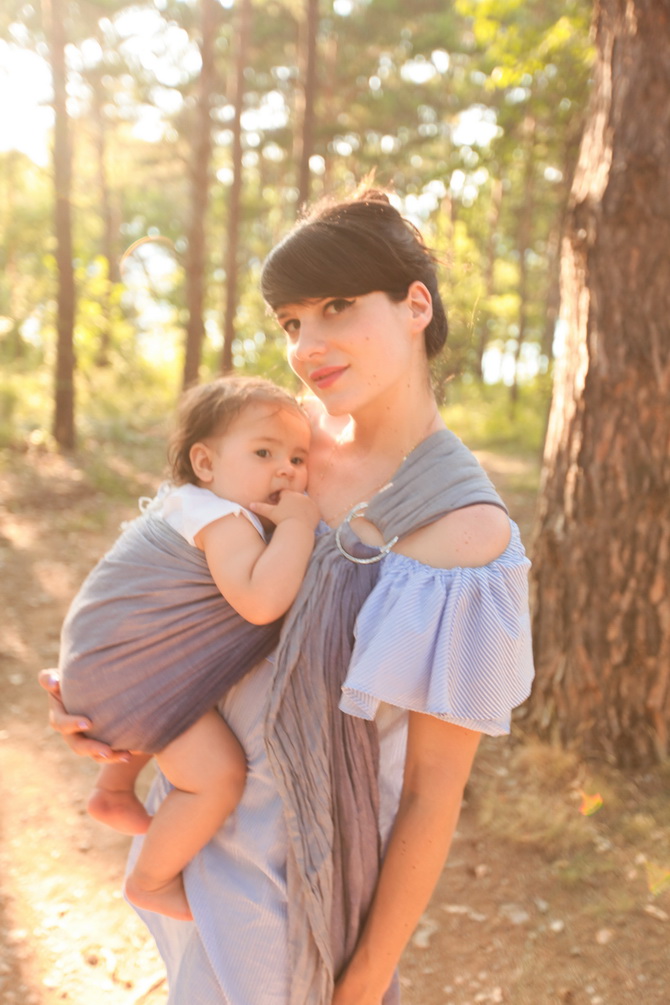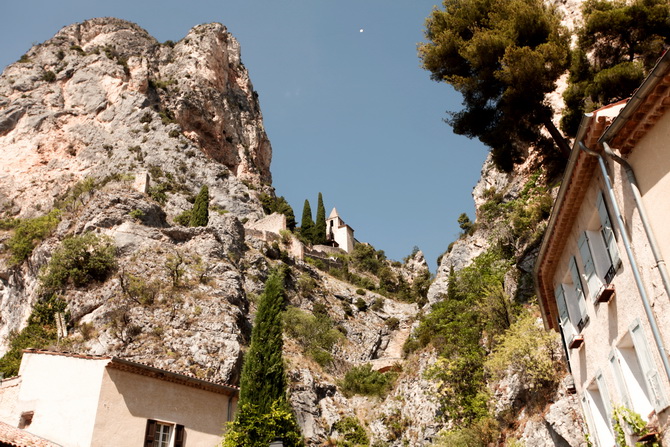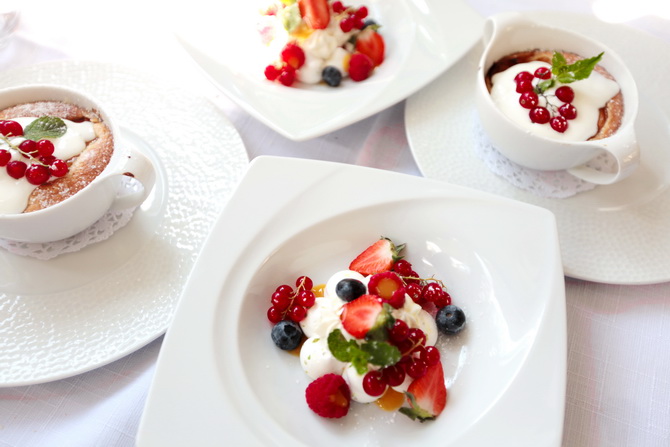 Restaurant: La Treille Muscate
–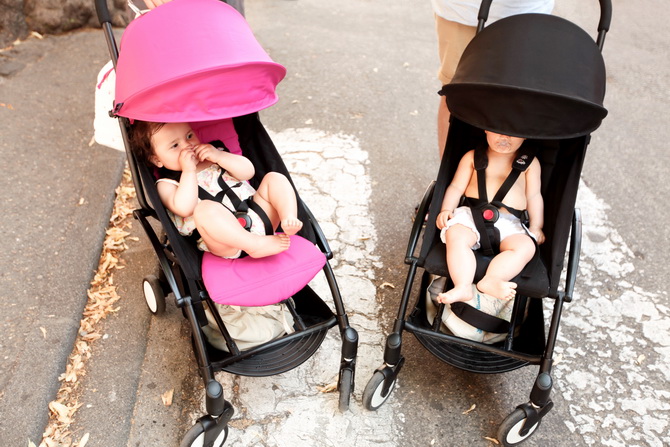 Poussettes / Strollers : Babyzen Yoyo +
–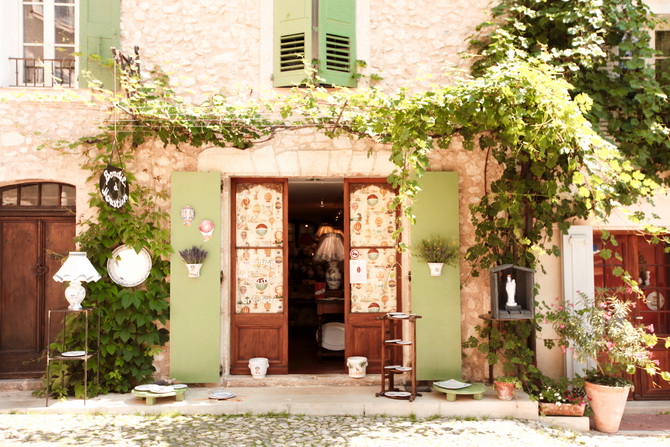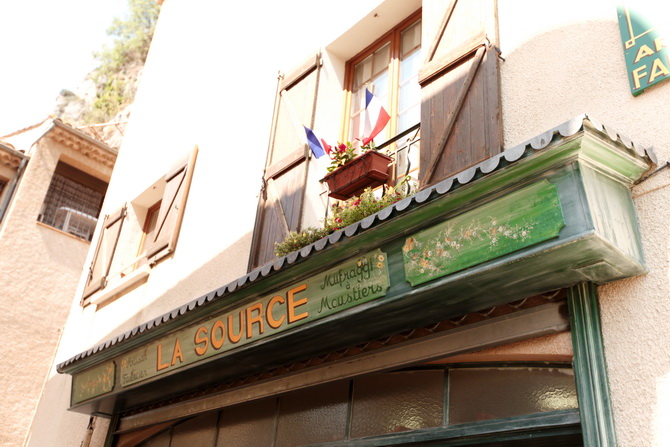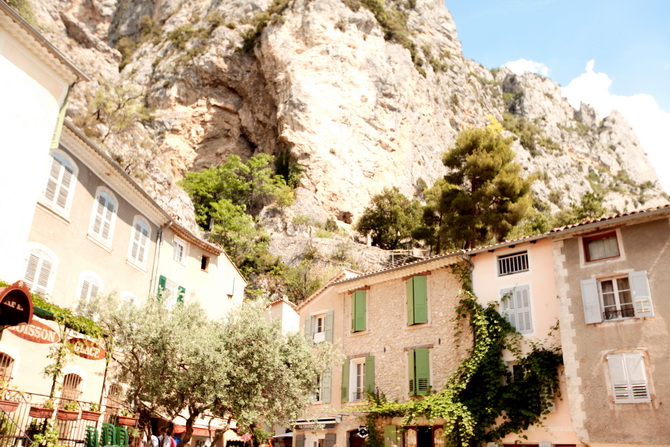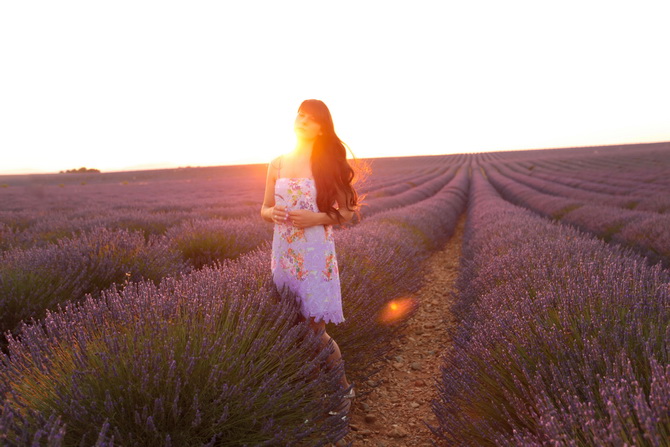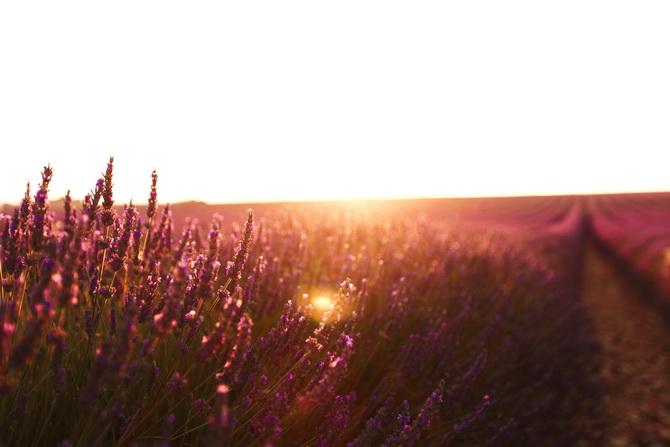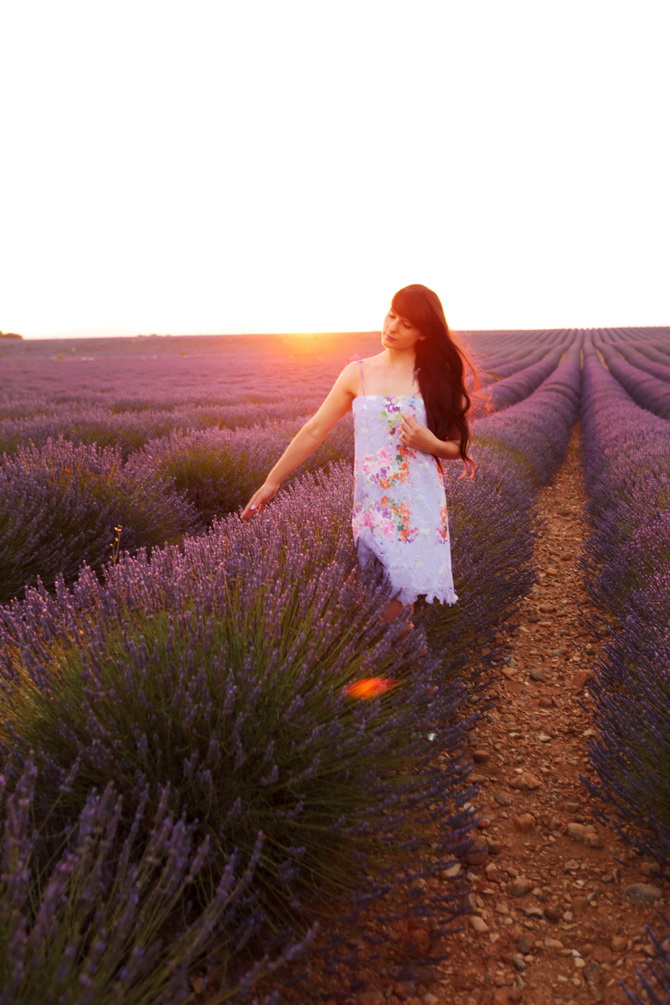 Robe / Dress : Asos
–
–
–
–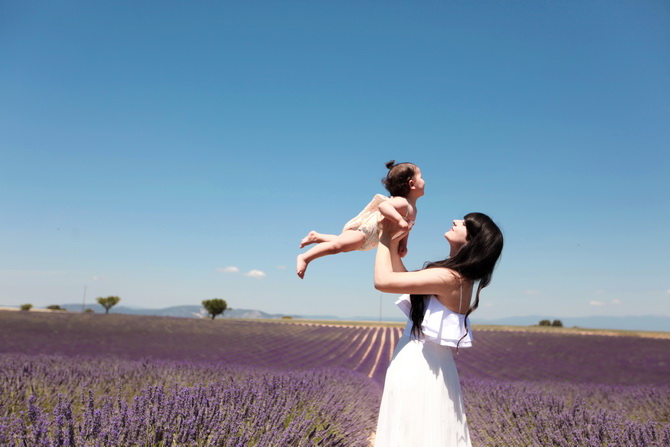 –
–
Me revoici, après un bon mois d'absence !
–
Je voulais partager avec vous les photos de notre séjour en Provence de Juillet dernier. J'avais été invitée par Babyzen ( originaire d'Aix en Provence ), à venir profiter de quelques jours dans la région.
Ma Yoyo+ a pu arpenter différents paysages, des champs de lavandes aux jolies rues de Moustiers-Sainte-Marie ou encore l'Isle sur la Sorgue.
–
J'aurais aimé publier cet article plus tôt, mais un grand malheur informatique s'est abattu sur moi: une erreur de manipulation de mon disque dur externe a fait que j'ai perdu un nombre considérable de photos, celles d'Iris à la maternité y compris. Ça a été un gros choc émotionnel pour moi qui suis particulièrement attachée aux photos, et c'est l'une des raisons pour laquelle je n'ai pas été très présente par ici depuis septembre. J'avais vraiment peur de m'approcher de mon ordinateur !
J'avoue me remettre difficilement de cet épisode, mais il y a plus grave et la vie continue. J'espère que vous ne m'en voulez pas trop de moins avoir partagé avec vous ces derniers mois !
–
Voici donc un condensé de ce petit voyage dont je garde un merveilleux souvenir. Je reviendrai un peu plus en détail sur chaque endroit dans mes prochains articles.
–
Un grand merci tout particulier à l'adorable Aude qui s'est personnellement investie et si bien occupée de moi ! 
–
–
♫ ♪ Django Reinhardt & Josette Dayde – Coucou
–
–
Here I am, after a month of absence.
–
I wanted to share with you some photos of our trip in Provence from last July.
I was invited by the stroller brand Babyzen ( which is originally from Aix en Provence ) to spend a few days in this beautiful region.
My Yoyo+ stroller went through quite various landscapes, including lavender fields, or the pretty streets of Moustier Sainte Marie or l'Isle sur La Sorgue.
–
I wish I published these photos earlier, but a very unfortunate computer accident happened to me: I made a bad manipulation on my external hard drive which contained a gigantic amount of photos and lost all of them, including photos from Iris when she was just born.
It was a big emotional shock for me since I'm someone who's particularly attached to photos, and it's one of the reasons it's been very quiet here since september. I was really scared and hardly using my computer after this.
It's kind of hard to recover from this episode, but there's worst and life goes on, and I hope you don't mind too much me not being here these past few months.
–
So here is a summary of our little trip, from which I keep some amazing memories.
I'll be giving more details about each place we went to in my next posts.
–
A very special thank you to Aude who organized everything and took such a good care of me !
–
–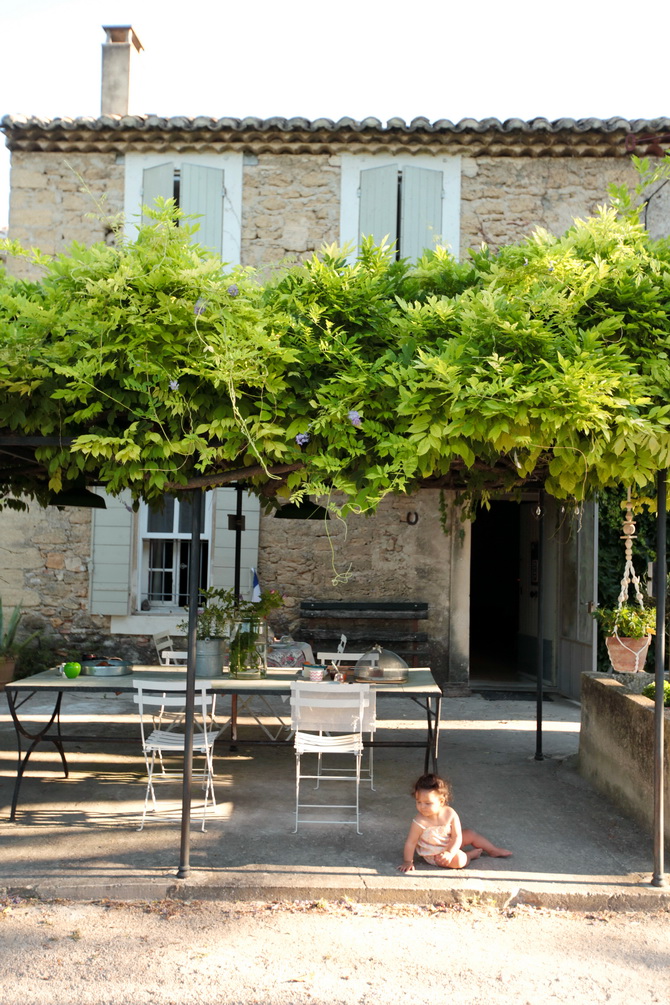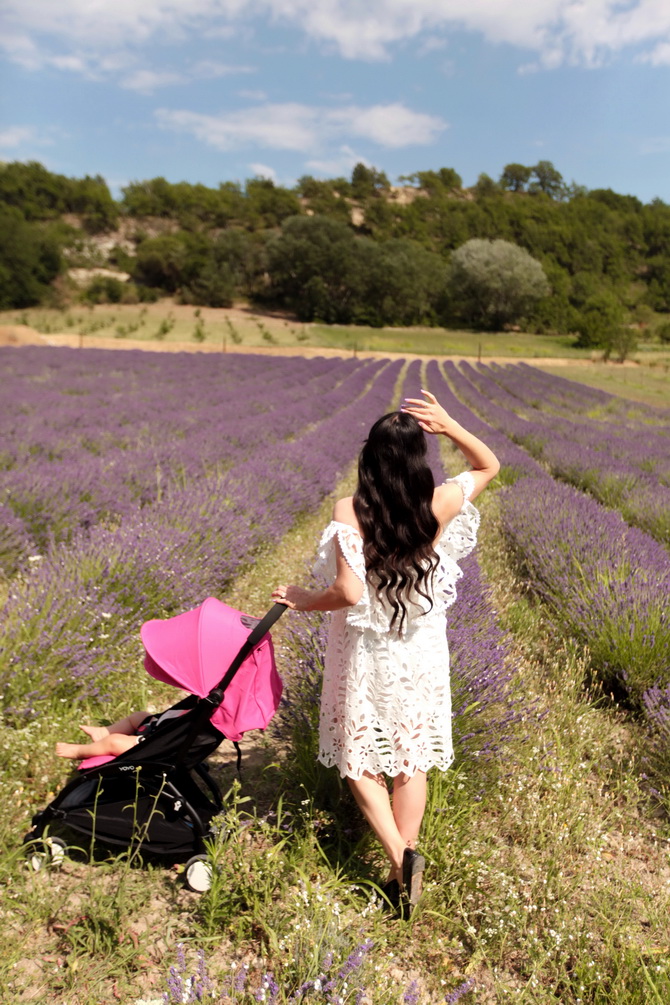 Poussette / Stroller : babyzen yoyo+ —- Robe / Dress: Chicwish
–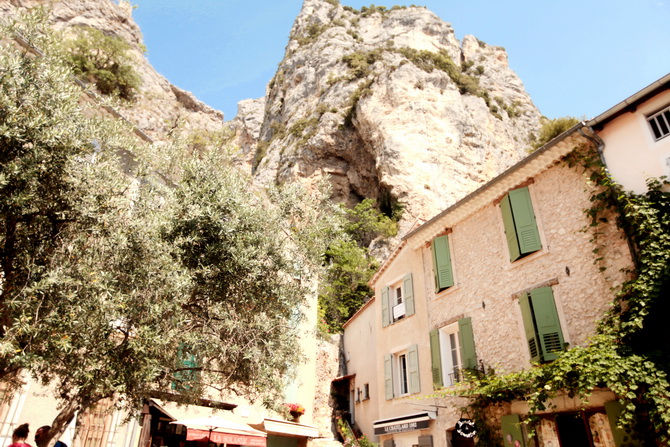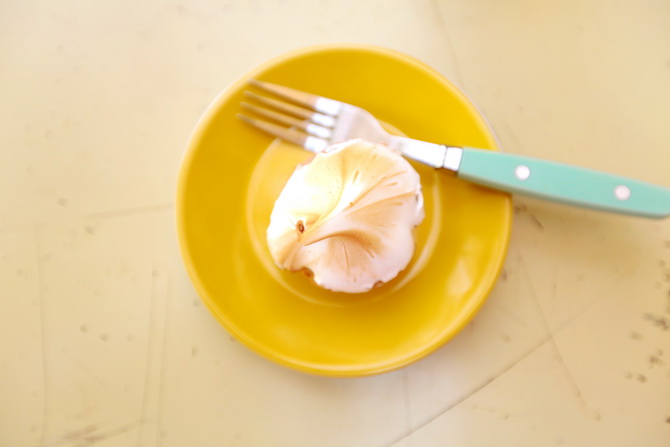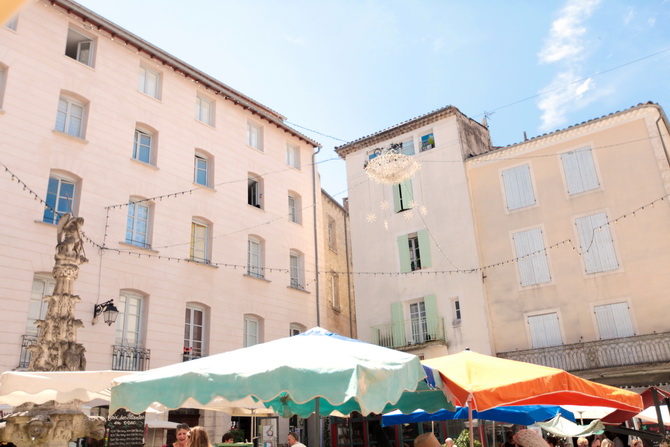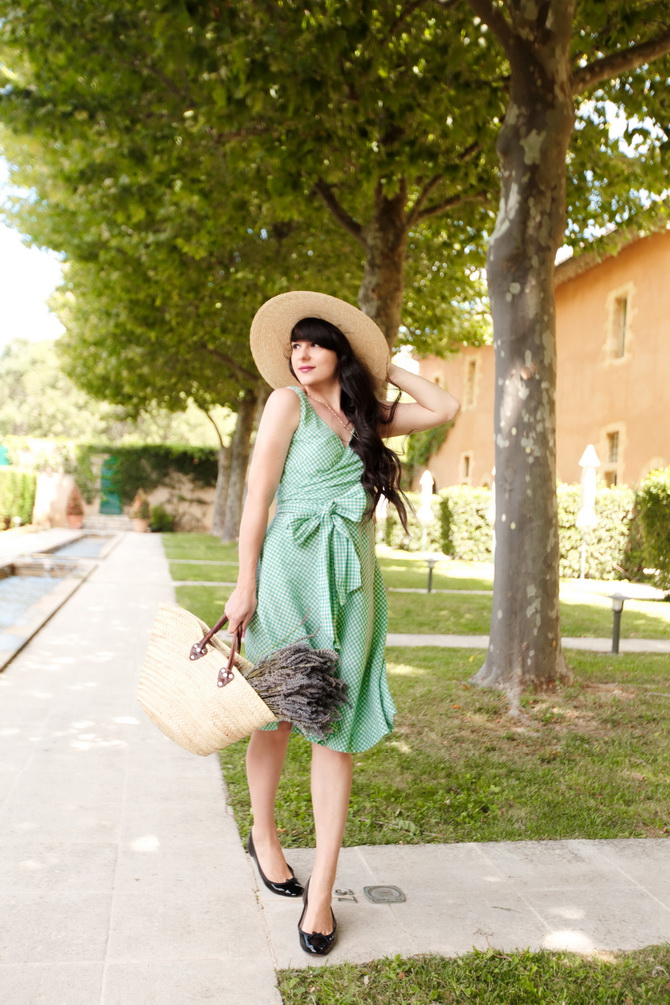 Robe / Dress: Boden —- Ballerines / Flats: Repetto —- Panier / Basket: L'Occitane
–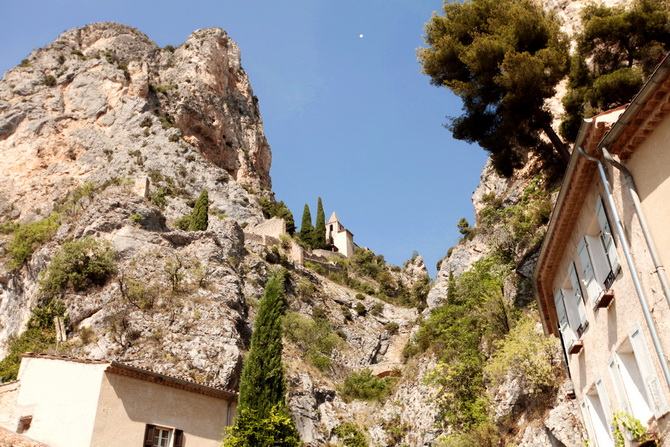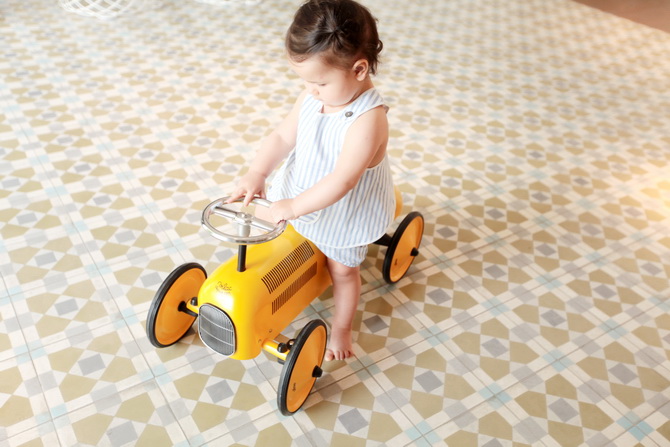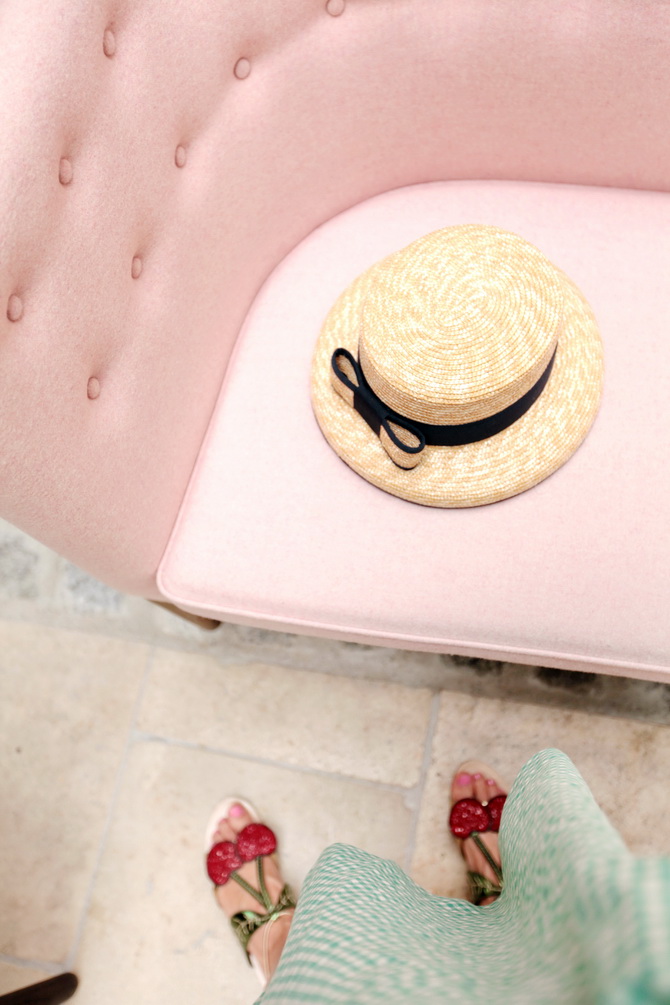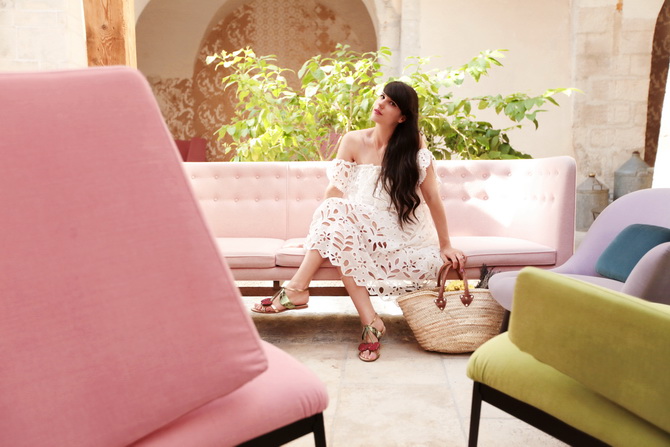 Robe / Dress: Chicwish —- Sandales / Flats: miu miu
–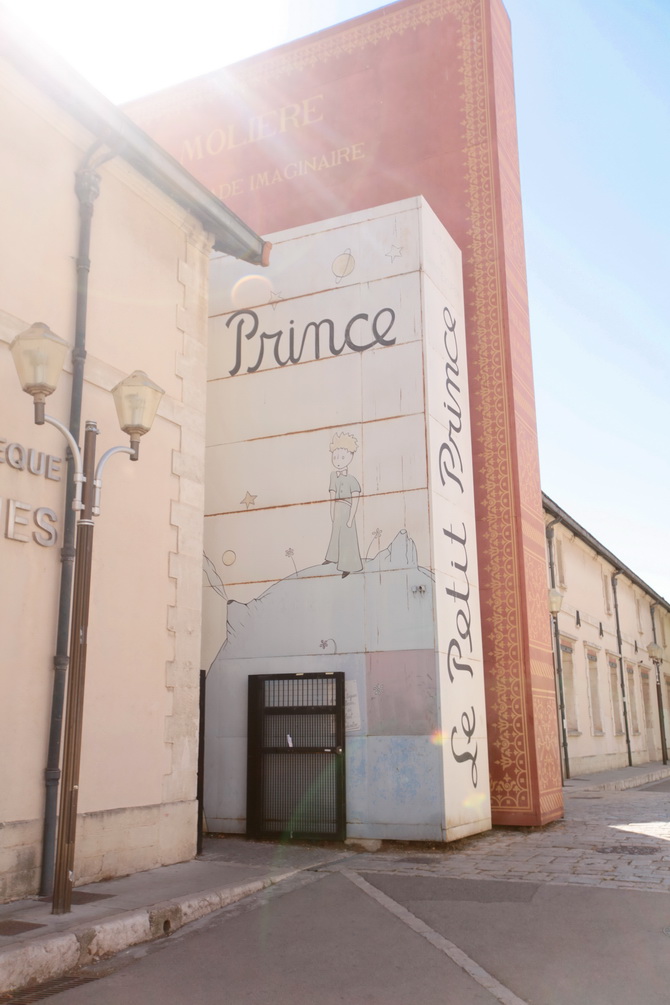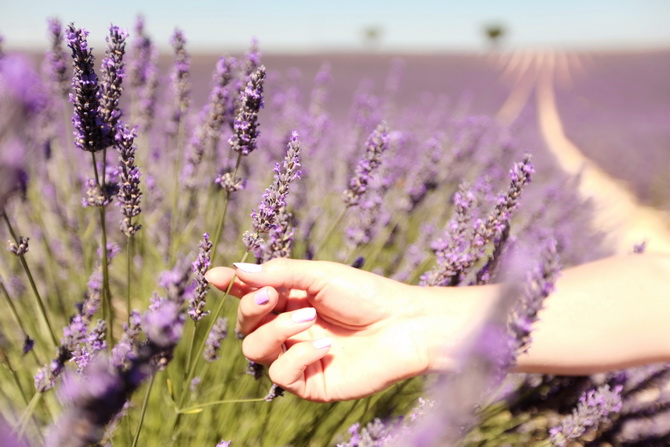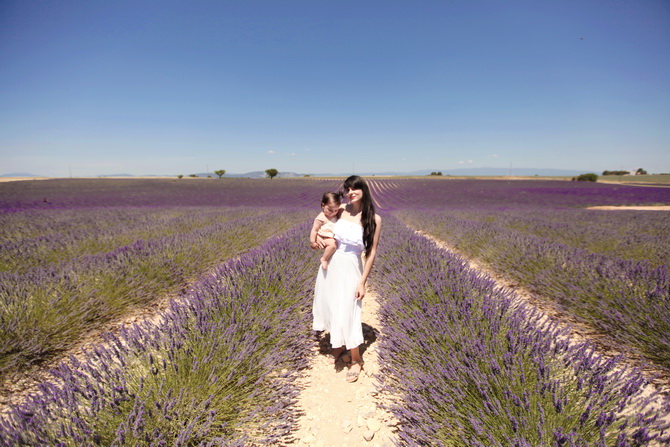 Top: Zara —- Jupe / Skirt: Asos
–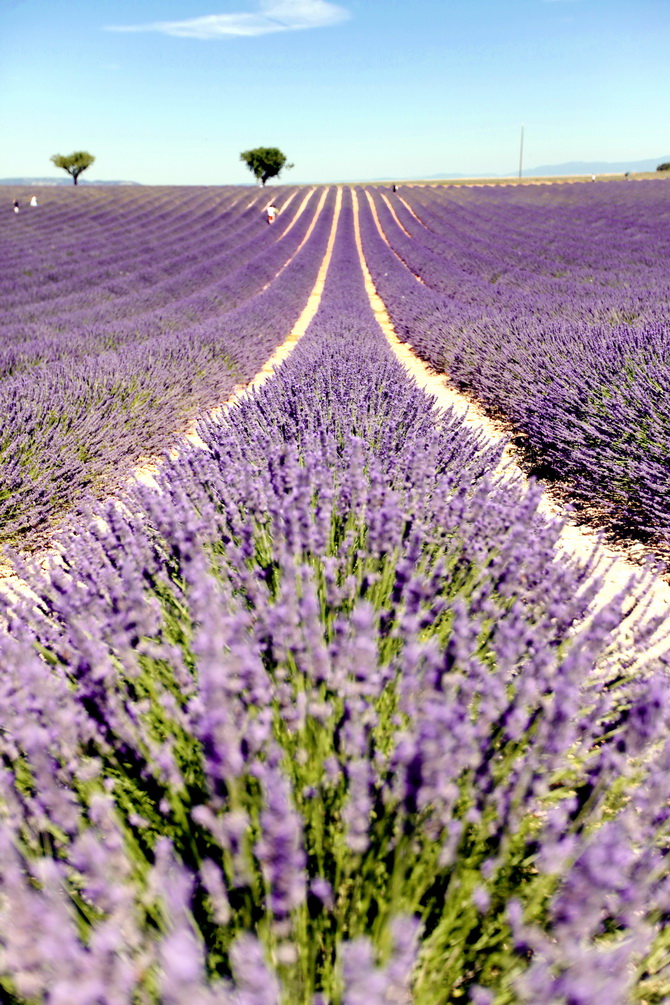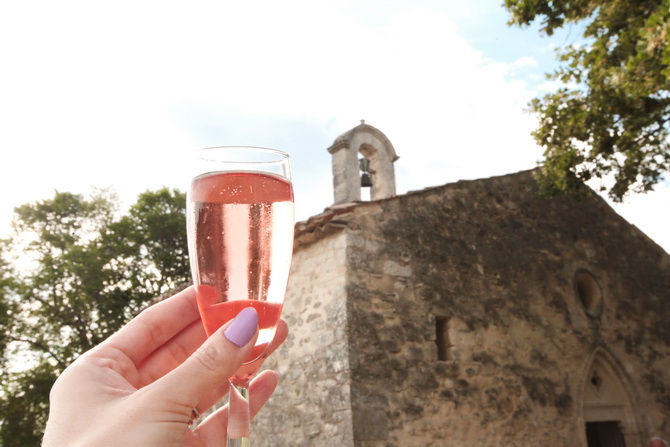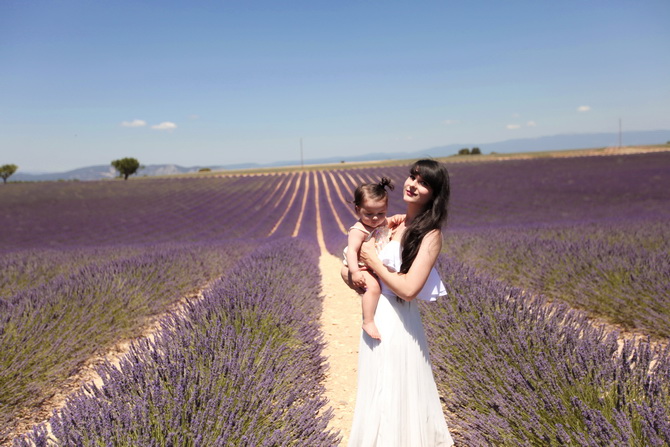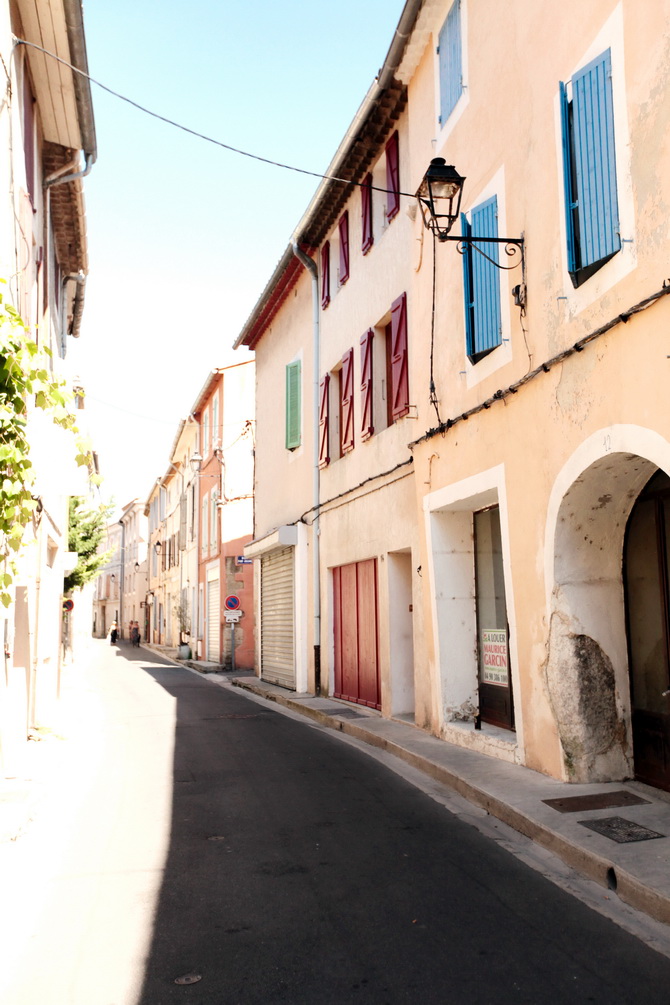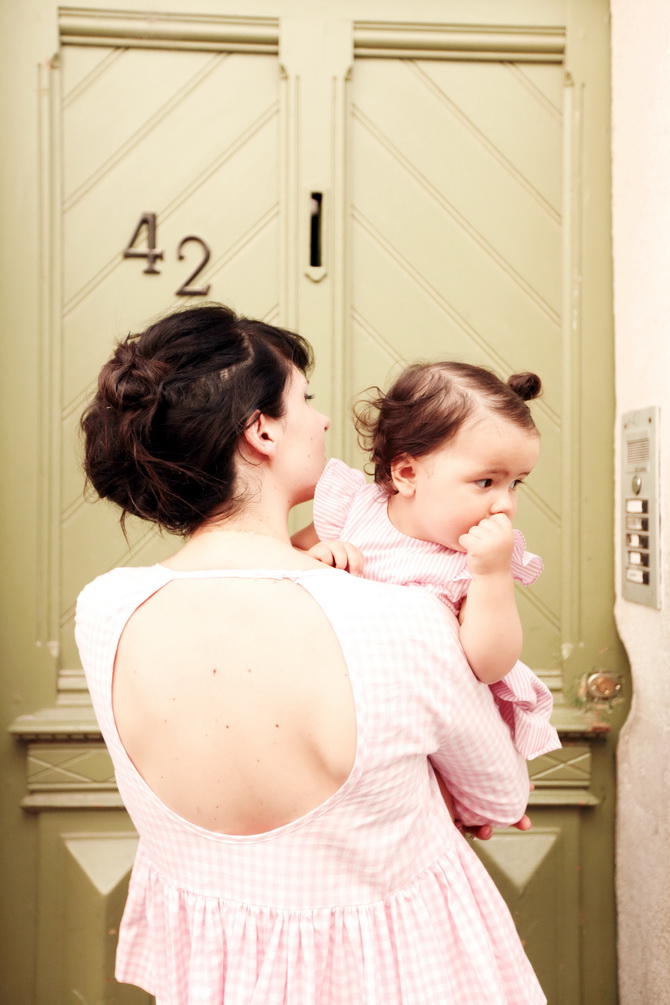 Top: Léopoldine Chateau
–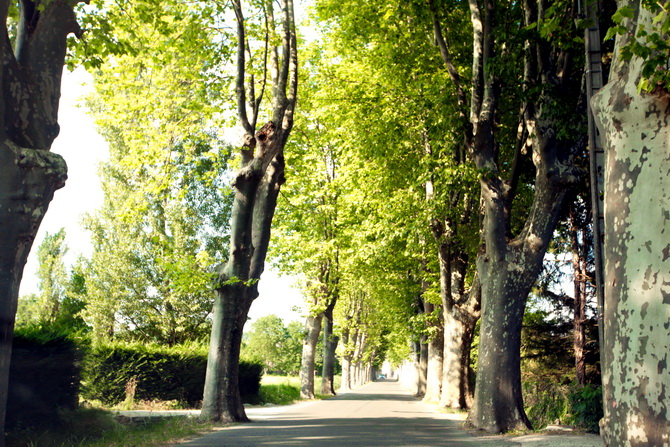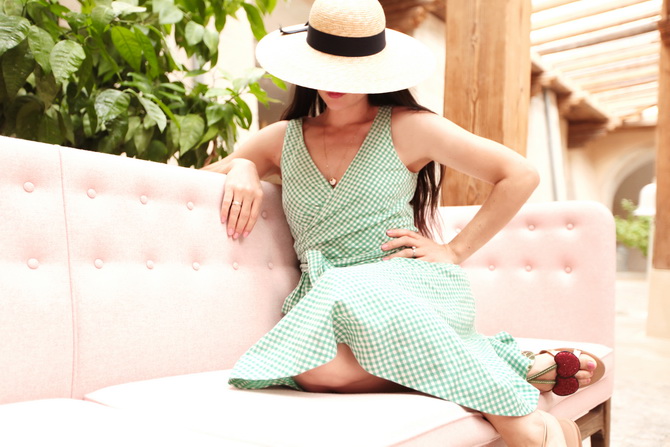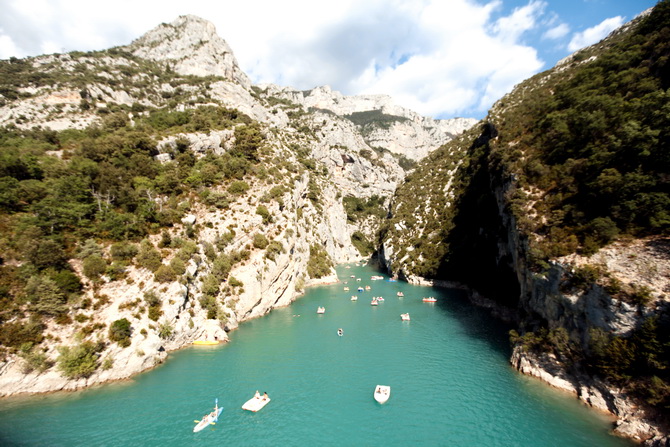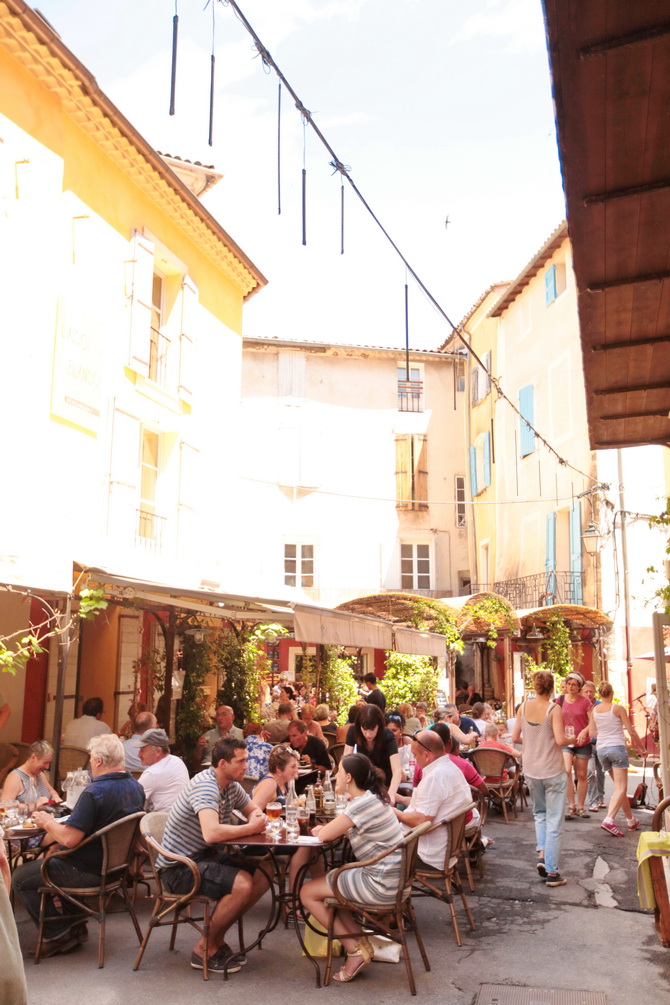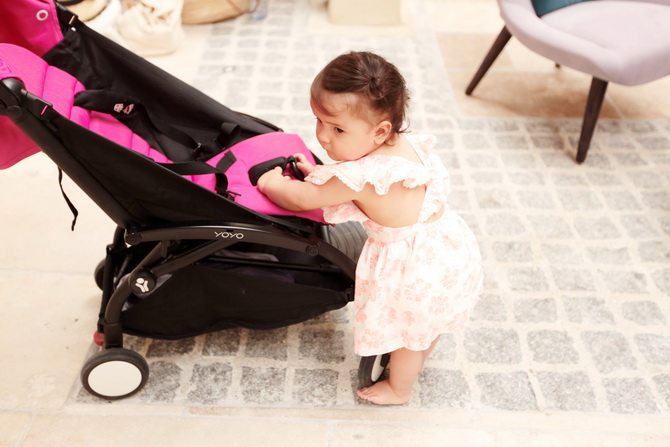 Robe / Dress: Louise Misha
–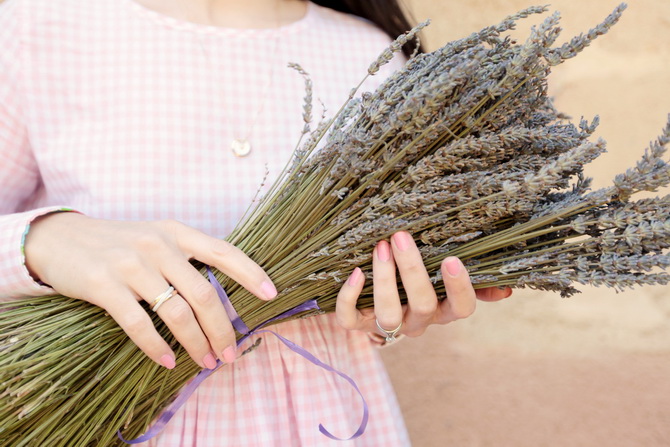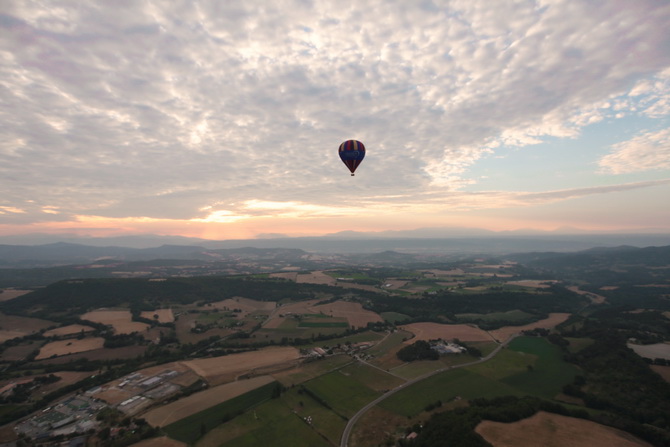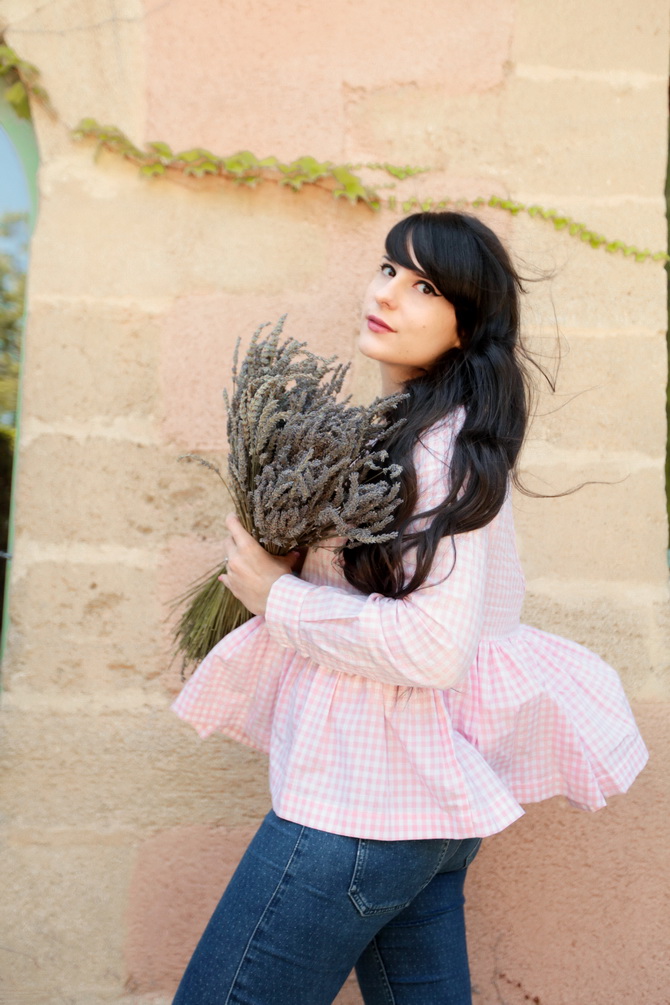 Top: Léopoldine Chateau —- Jeans: MIH Jeans
–
–
–
–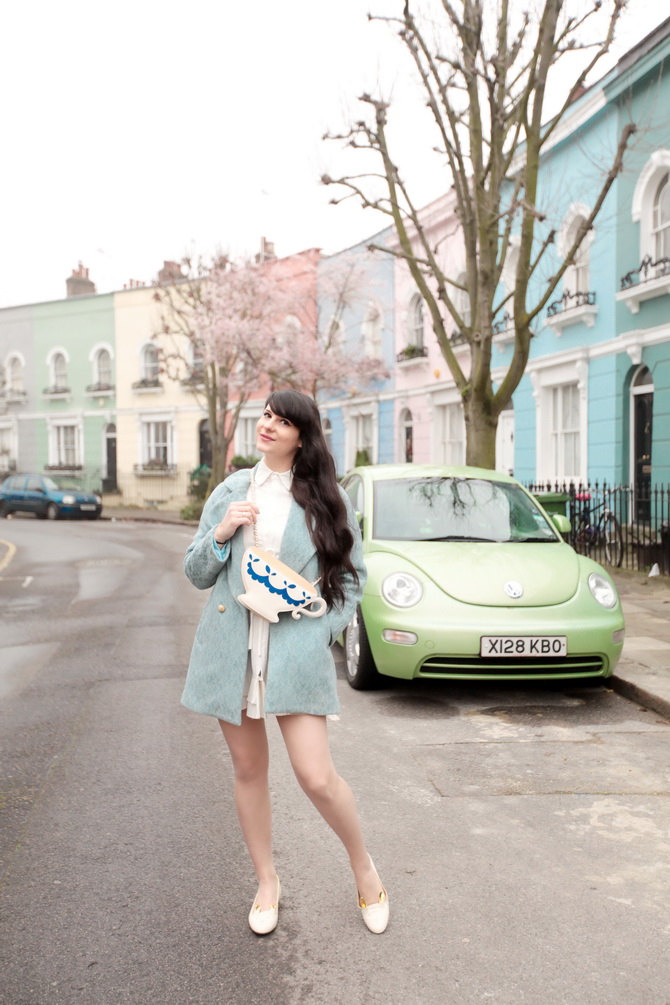 –
–
Petite rue tranquille et pratiquement inconnue, Kelly Street prouve que les maisons colorées ne se trouvent pas uniquement à Portobello !
Avec les vacances de Noël, l'endroit était pratiquement désert et sans voiture. Bien pratique pour laisser Iris se balader à son aise… et faire la connaissance d'un chat absolument pas farouche. Probablement la star du quartier !
–
–
♫ ♪ The Zombies – A rose for Emily
–
–
Quiet and practically unknown, Kelly Street proves that all colorful houses aren't only in Portobello !
Thanks to the Christmas holidays, the street was very peaceful with absolutely no cars, which was extremelly convenient for having Iris wandering around freely… and making friends with a cat. The star of the street very probably !
–
–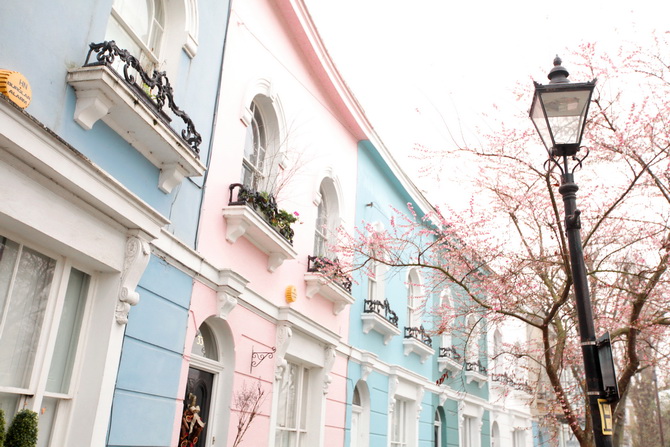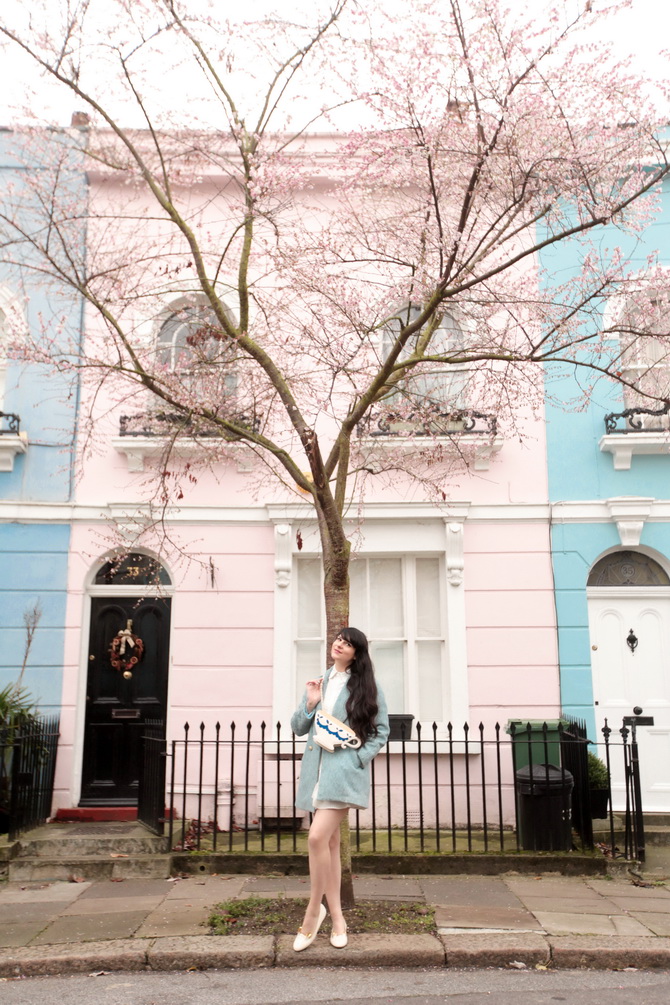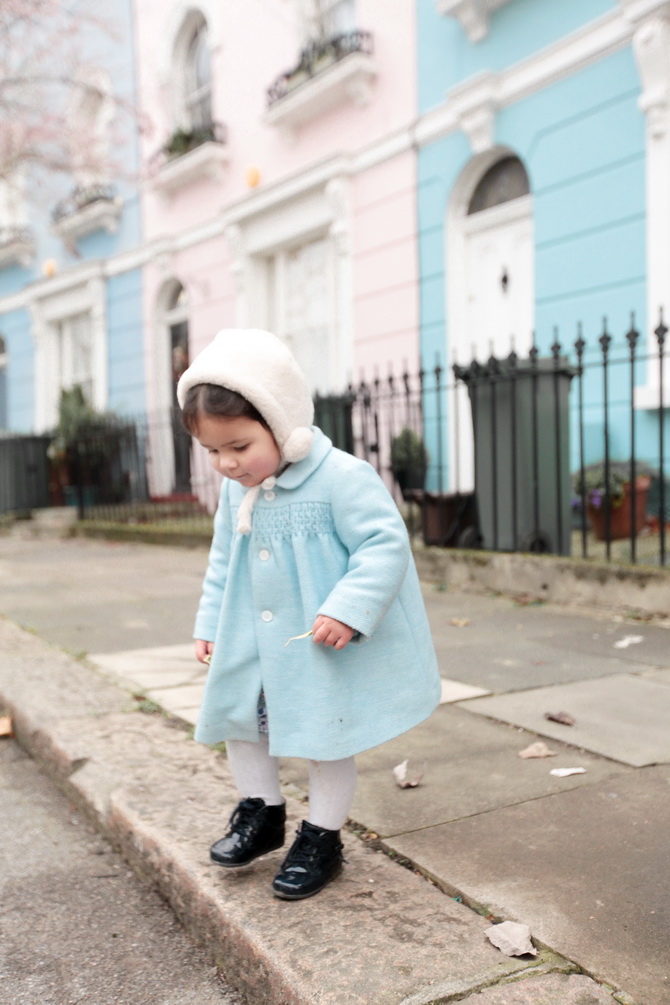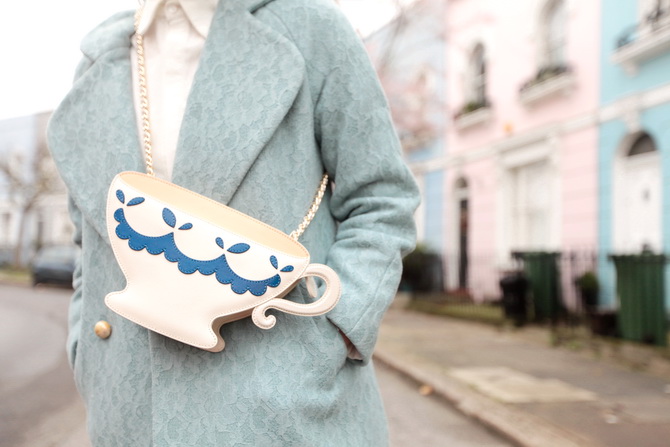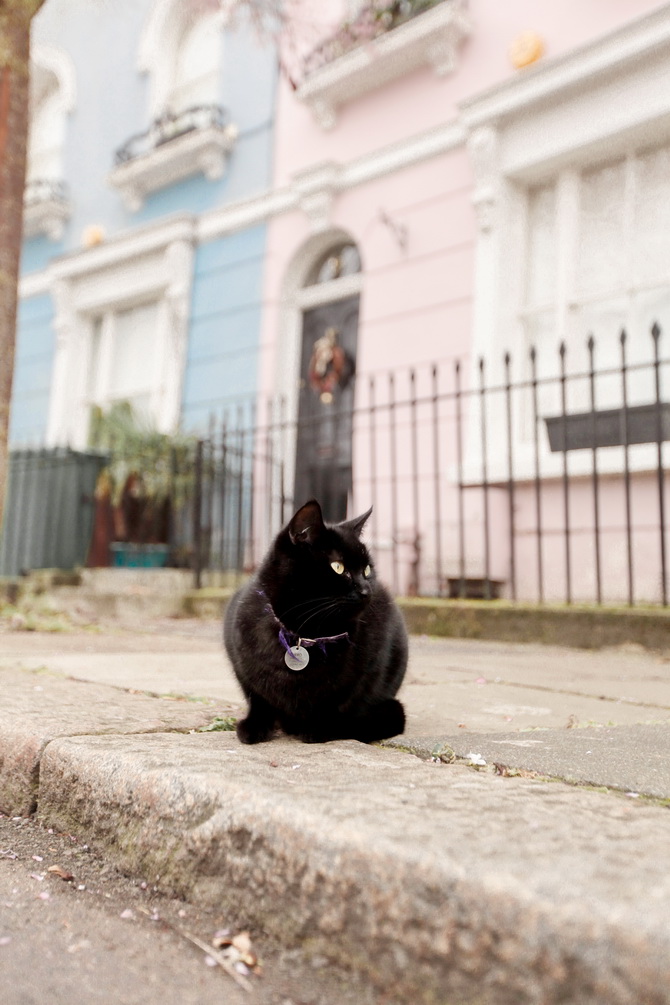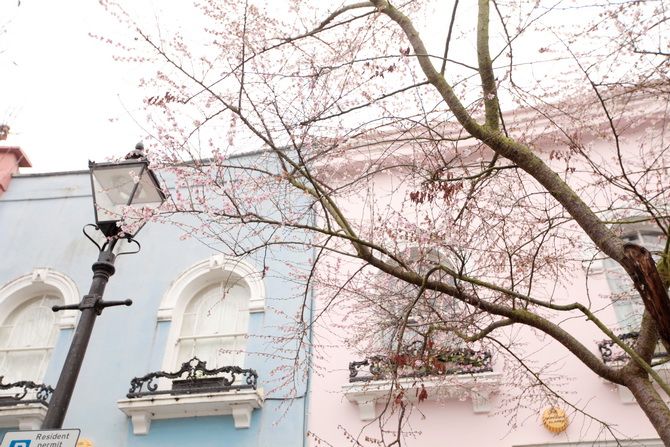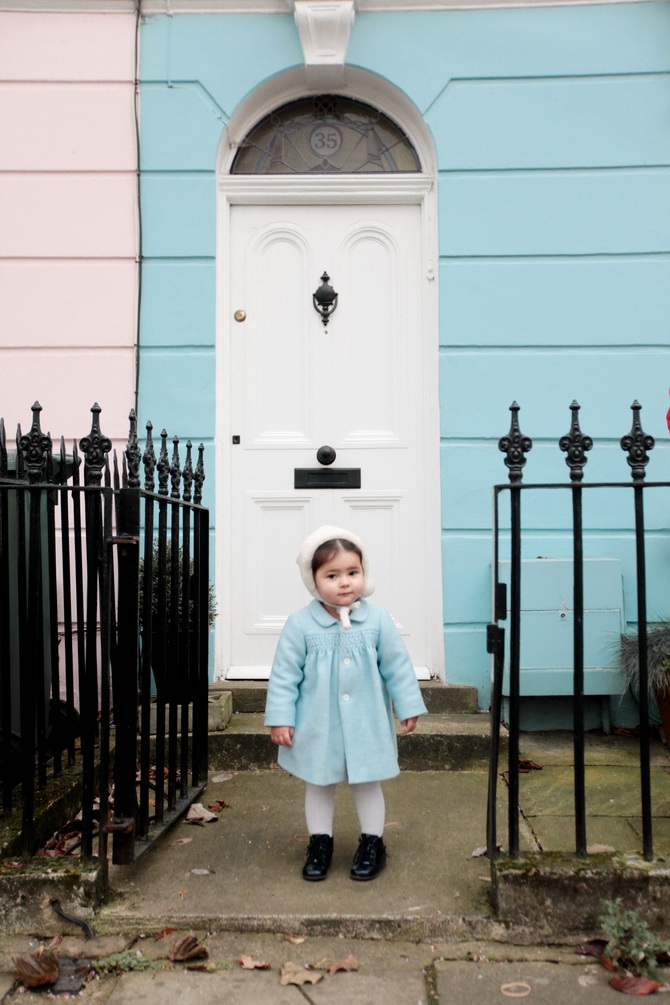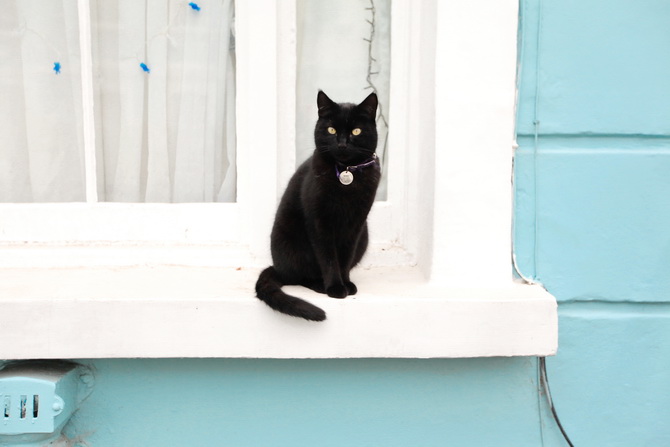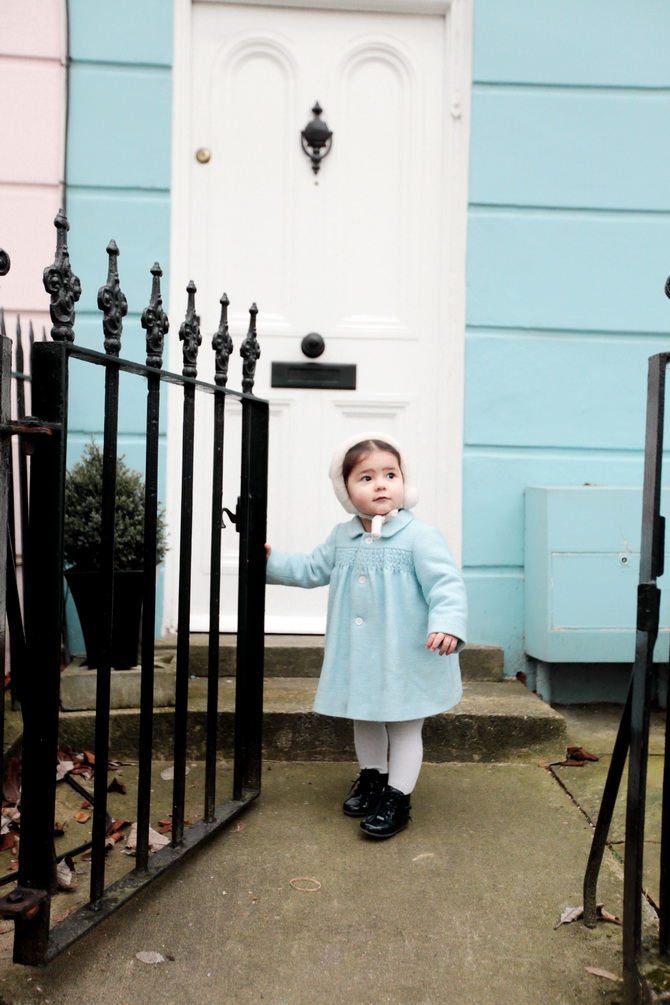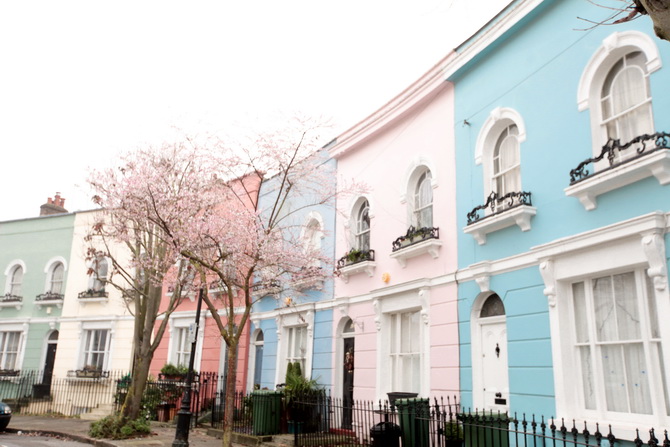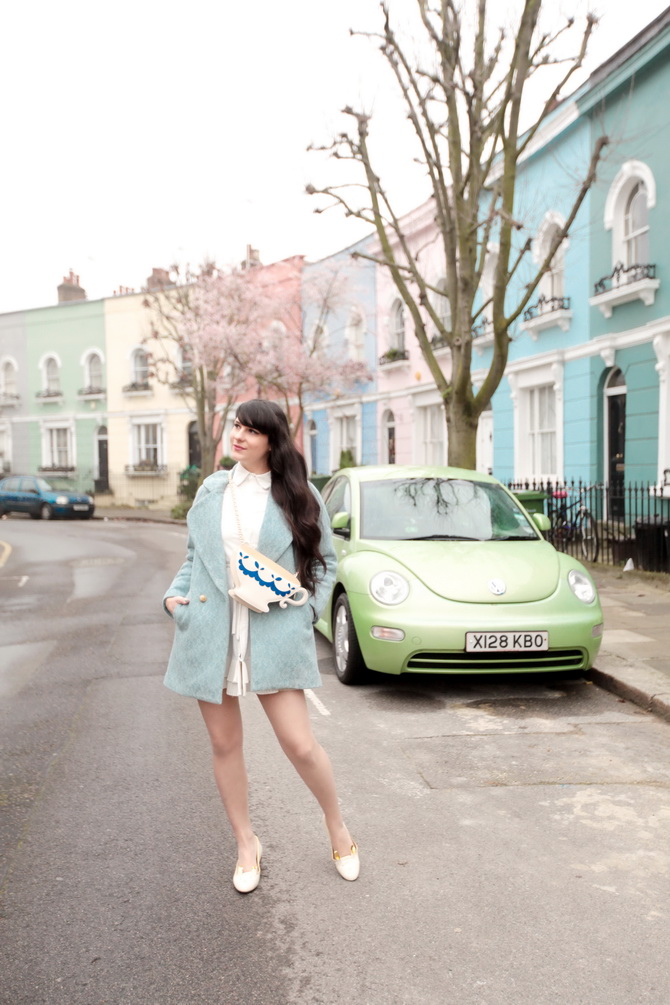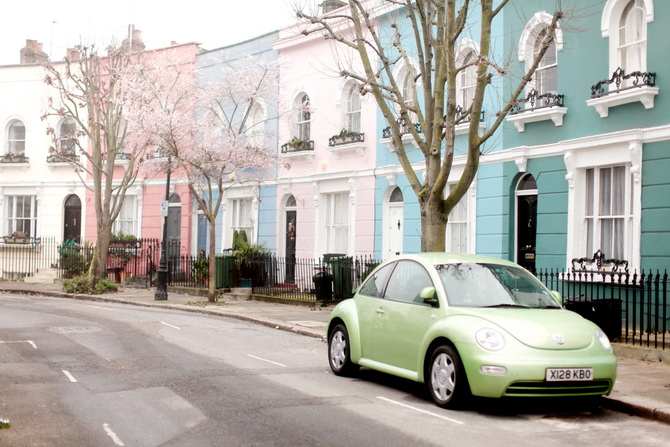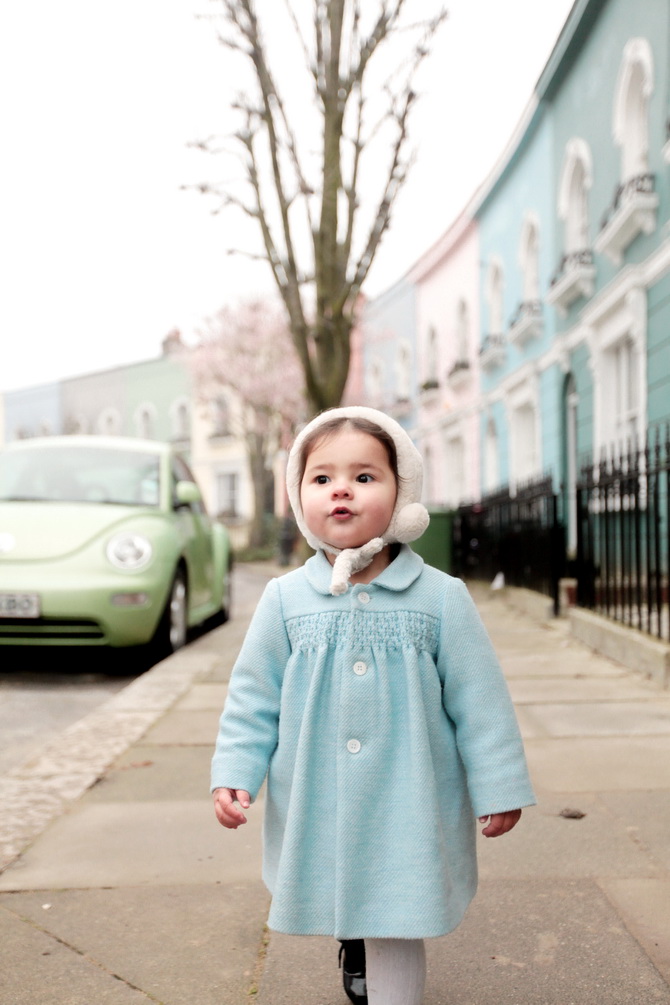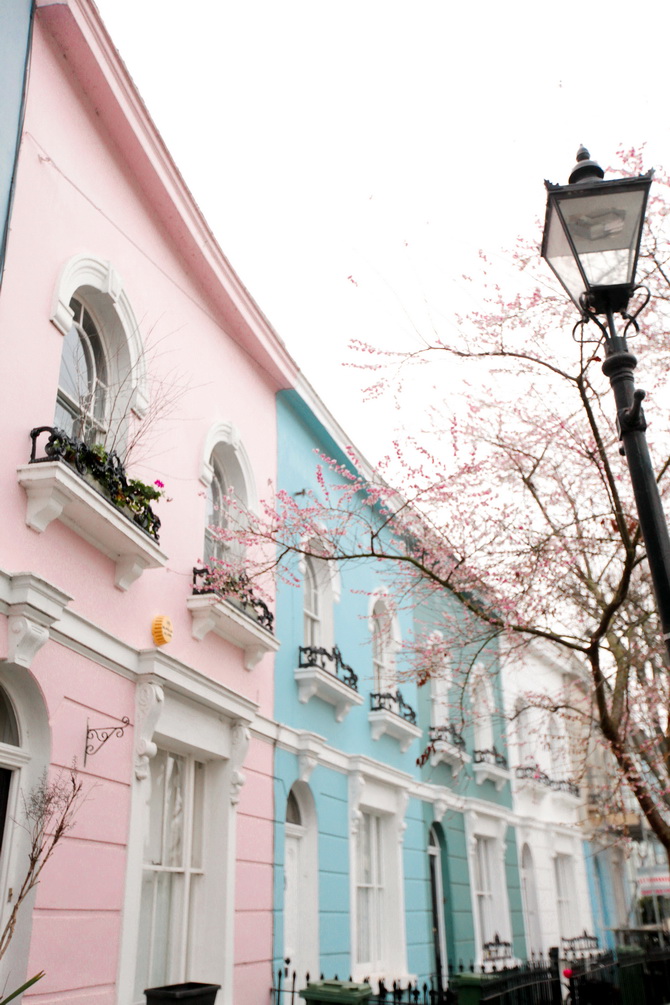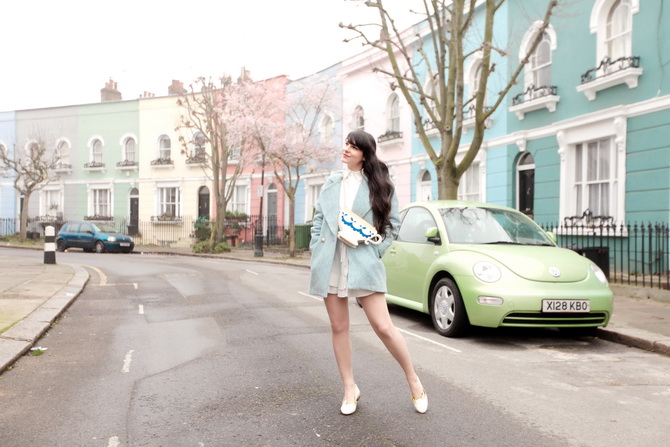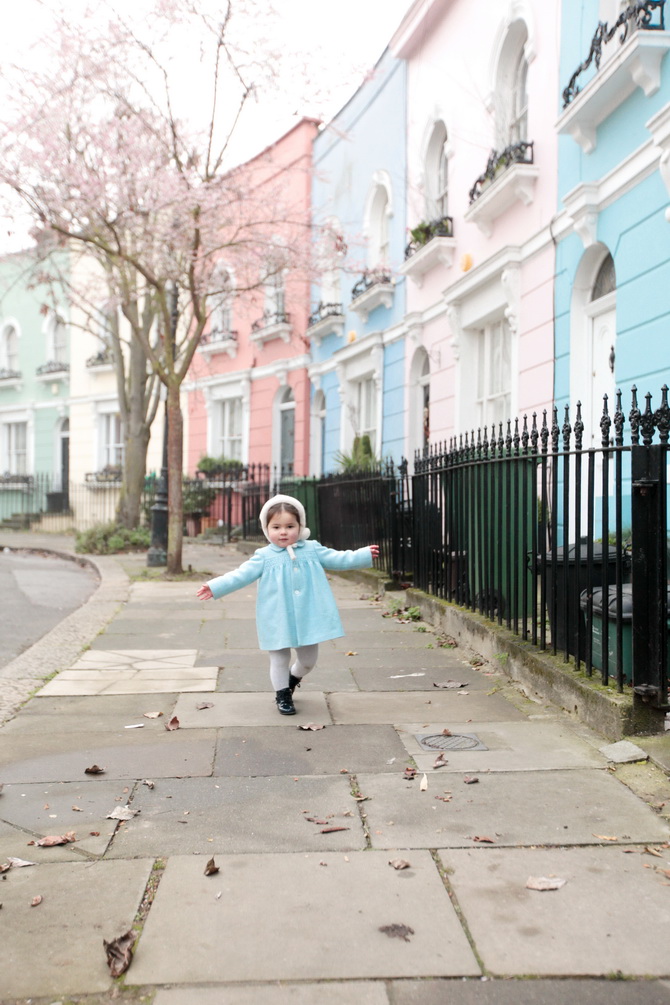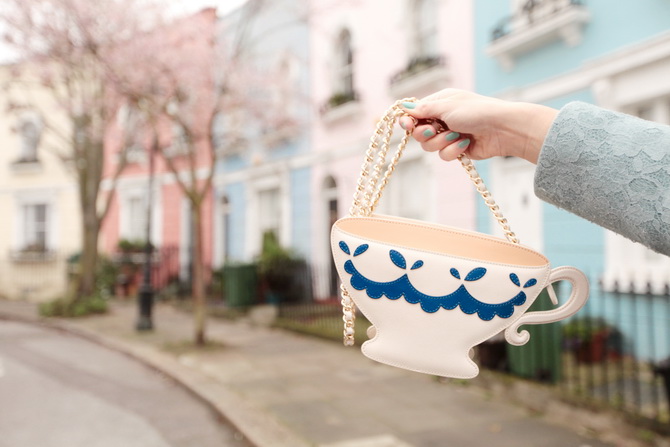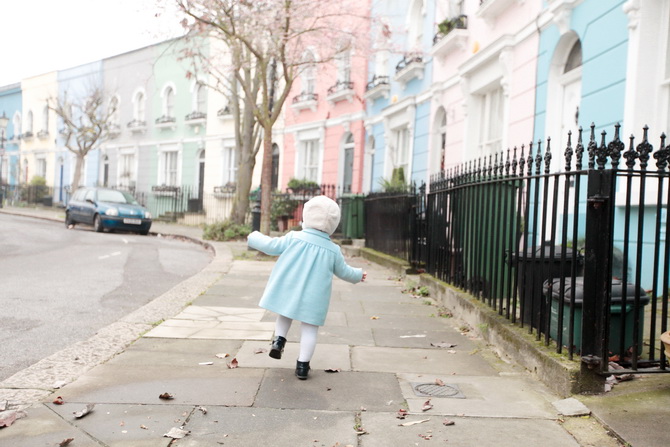 –
–
Alix:
Manteau / Coat : Miss Patina
Robe / Dress : Chicwish
Chaussures / Shoes : Charlotte Olympia
Sac / Bag : Moschino Cheap and Chic
–
Iris:
Manteau / Coat : Nanos Moda
Cacoule / Hat : Nanos Moda
Bottines / Booties : Jacadi
–
–
–