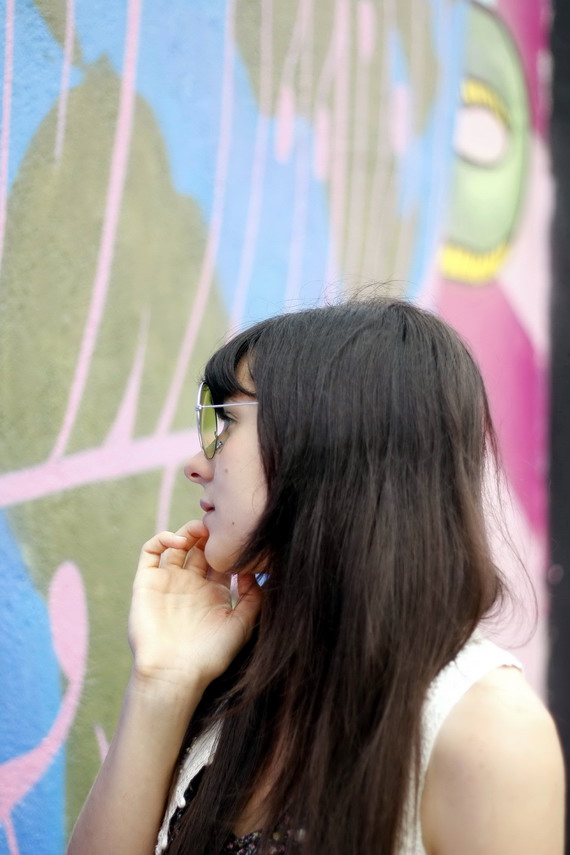 –
Alors, San francisco ?
Et bien depuis des années, je peux dire que c'était mon rêve ultime ! Je sentais le cœur de la ville battre à travers les chansons folk que j'écoutais.
Maintenant que j'ai visité, je peux dire que c'est exactement comme je l'avais imaginé.
– L'esprit hippie est toujours présent dans le célèbre quartier de Haight Ashbury. J'ai passé la majorité du temps là bas, il y a pleins de boutiques sympa, dont beaucoup des friperies.
– Il fait horriblement froid là bas, en tout cas en été.
– Castro et Mission sont les deux autres quartiers que j'ai le plus aimé.
– Comme je m'y attendais, le Golden Gate est splendide.
Allez c'est parti pour la séance diapo, à l'occasion j'avais enfilé ma tenue de hippie ;-)
–
Music: Scott McKenzie – San Francisco
–
So, what about san Francisco ?
Well, since many years, it was my ultimate dream ! I was feeling the town's heart beat through the folk songs I was listening.
Now that I visited, I can say it's all like I imagined.
– The hippie spirit is still living in the famous area of Haight Ashbury. I spent most of my time there, there's a lot of nice second hand shops.
–  It's freaking chilly out there, at least during summer. ( San Franciscooold ! )
– Castro and Mission are the two other places I loved the most.
– Just like I expected, the golden gate is gorgeous.
So now let the pictures talk for themselves, and my hippie outfit as well !
–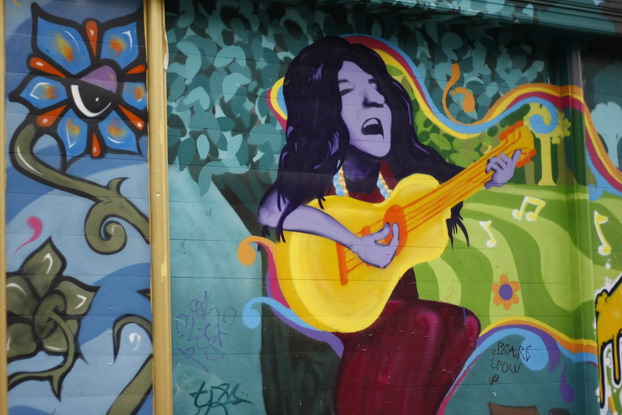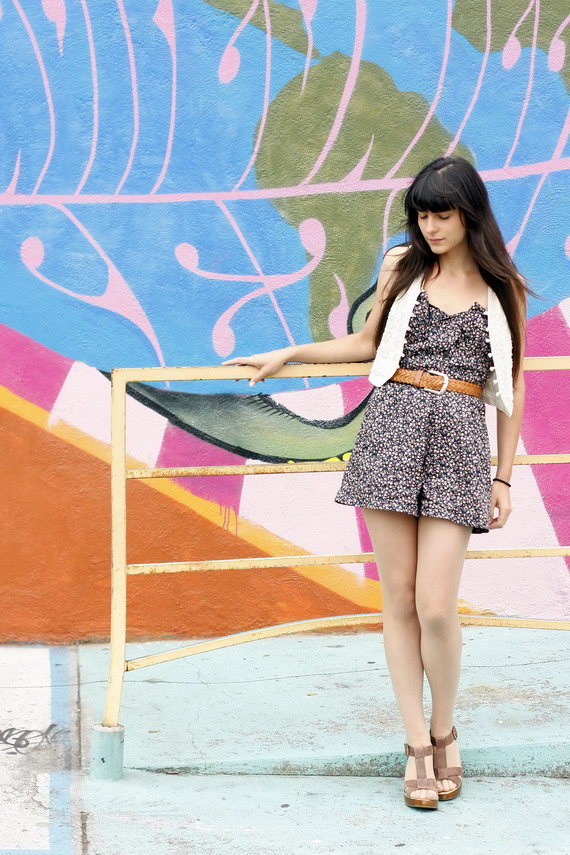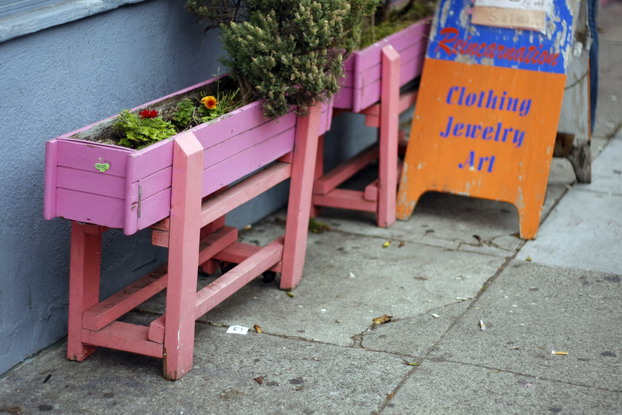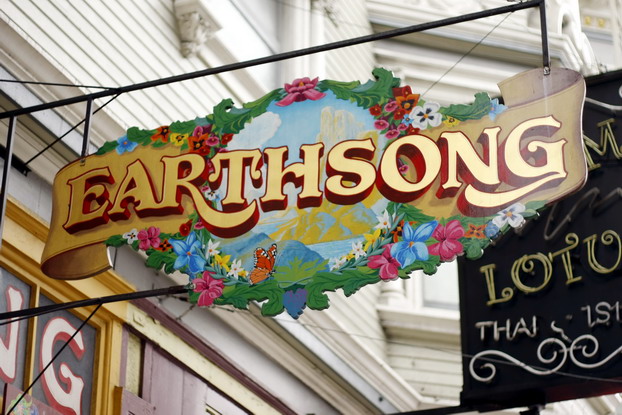 I really loved the gate surrounded with all this fog, even if I couldn't see it entirely: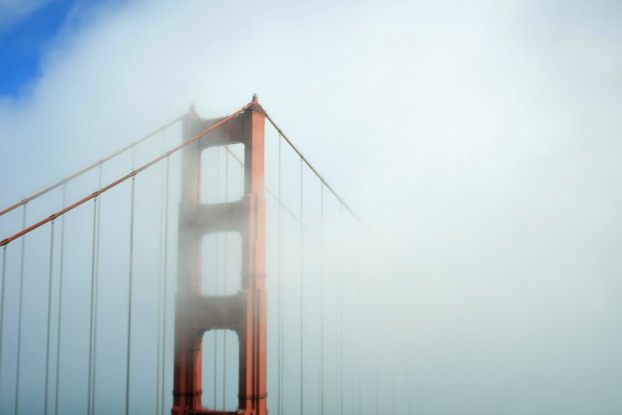 There was no better occasion for wearing my » Janis Joplin » huge sunglasses :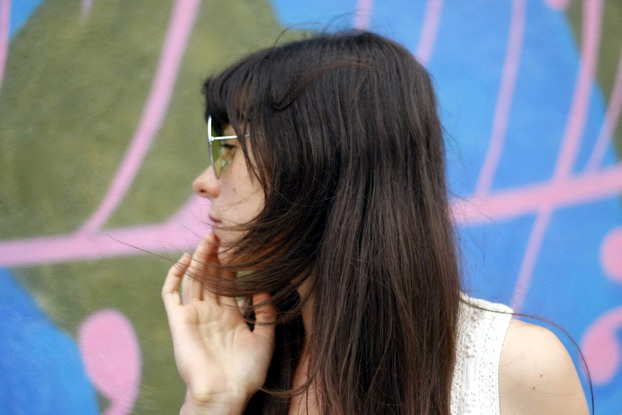 I love that SF has a lot of colorfull houses ! :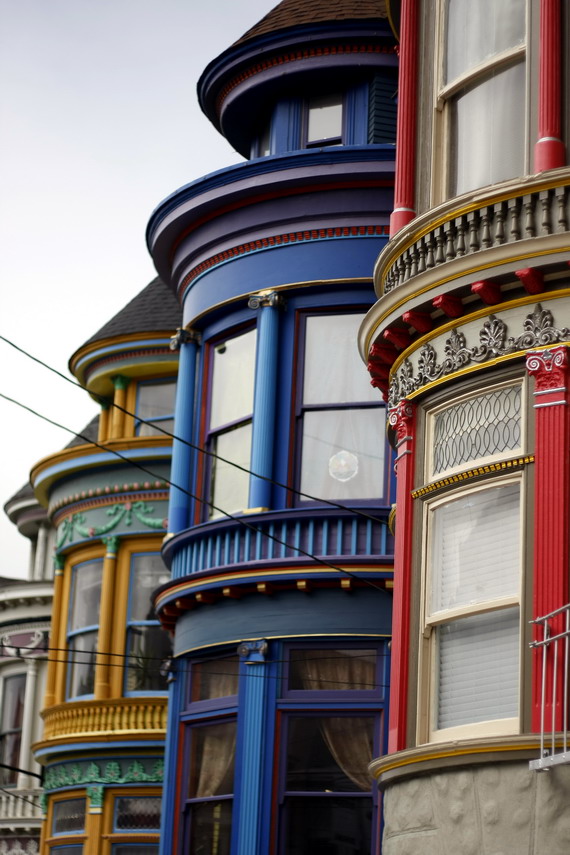 Who's the happy girl ? Meeeeeee !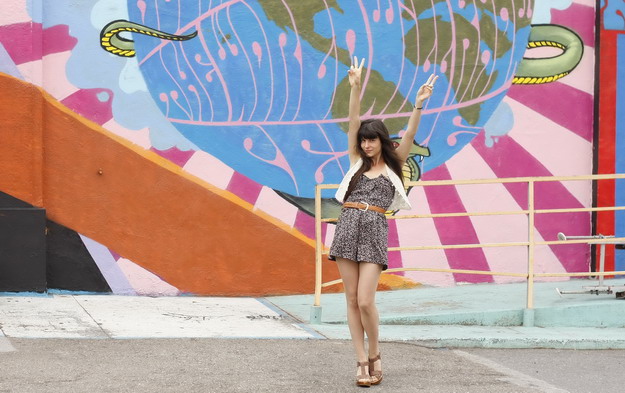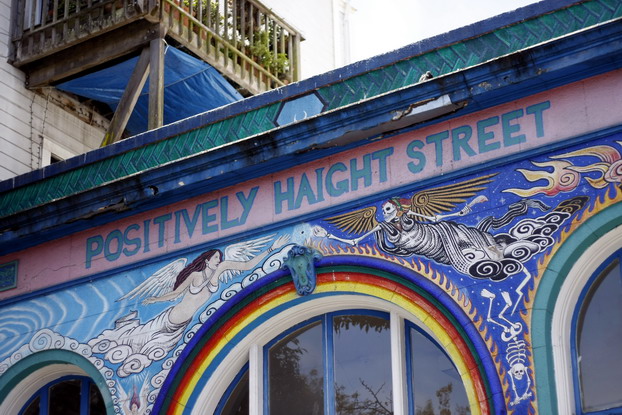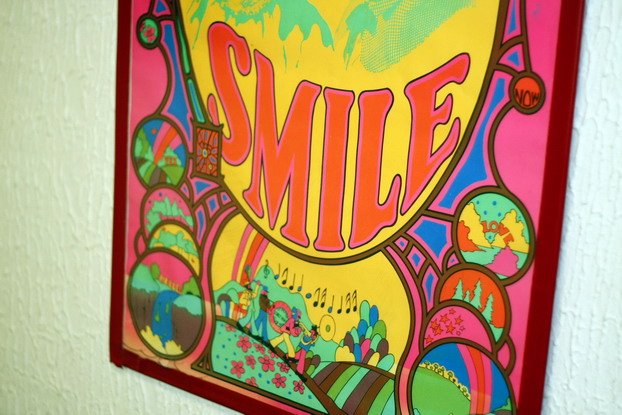 » What is that ?! »  right ? It's one of the room in the Hotel I stayed. It's called the Red Victorian, and it's pretty unusual. Every room is different, and decoraded a different way … a hippie way of course! It was a lot of fun to visit the whole house and take some souvenirs pictures: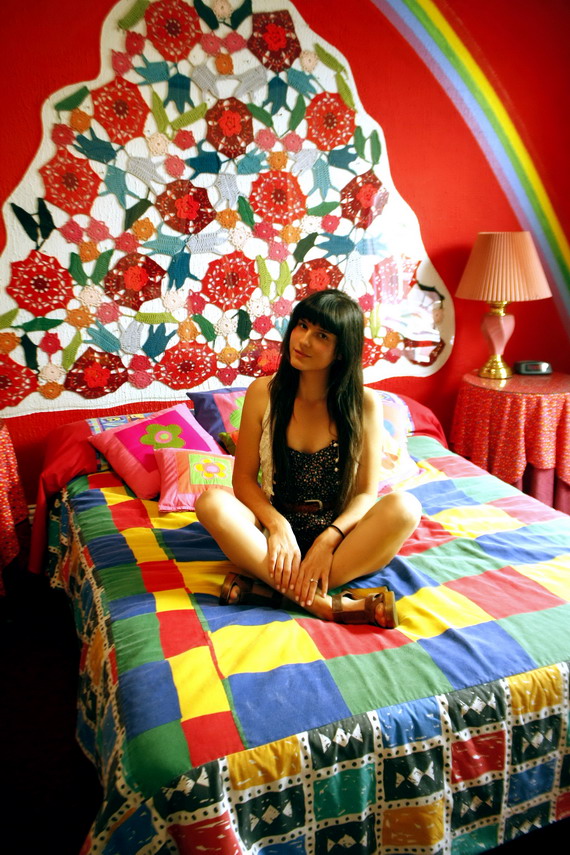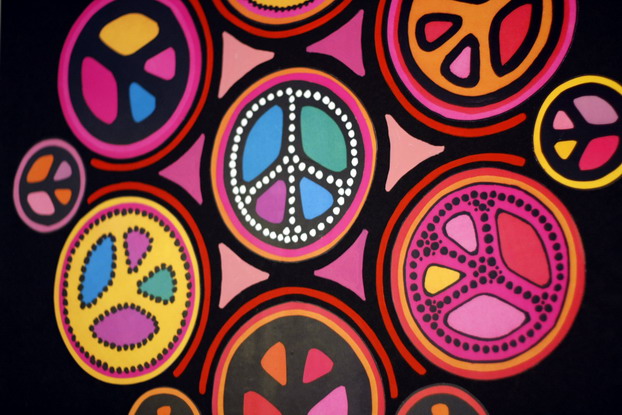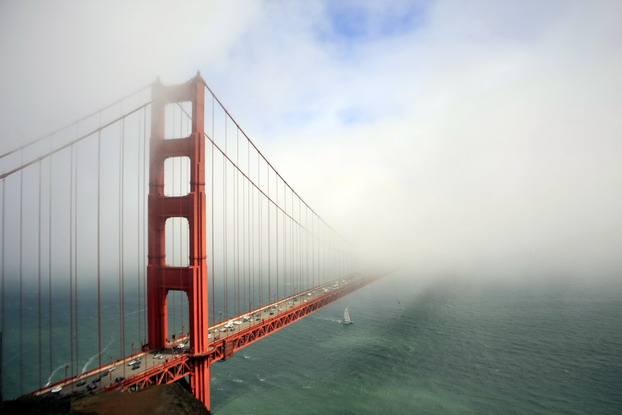 –
Now it's time to go, see you later guys and …  peace & love !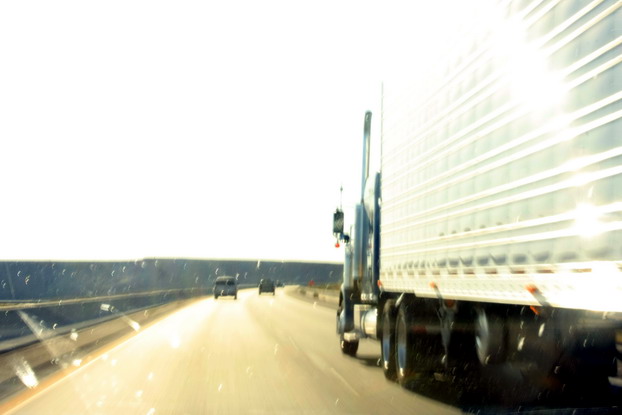 –
Combi et compensées Topshop / Topshop romper and shoes
veston H&M / H&M vest
Ceinture vintage / vintage belt

–

Related posts :
---