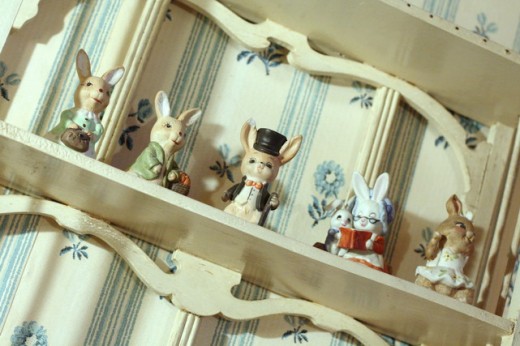 –
Like Alice, I too have followed a white rabbit—only I was led into a strange room where everything is topsy-turvy.
The armchair is toppled, the paintings are crooked, even the lamps seem to be lighting things the wrong way 'round.
In situations such as these, a girl has to be very careful if she doesn't want to wind up with her feet in the air or with her purse hanging on her face!
–
Music:  Suffragettes – Cocosuma
–
Comme Alice au pays de merveille, j'ai suivi un lapin blanc, qui m'a emmenné dans une étrange chambre, où les objets sont sans dessus dessous.
Le fauteuil est penché, les tableaux tout retournés, et même les lampes semblent éclairer à l'envers.
Dans cette étrange situation, il faut faire très attention pour ne pas se retouver avec ses pieds au dessus de la  tête, où même son sac pérché sur le nez !
–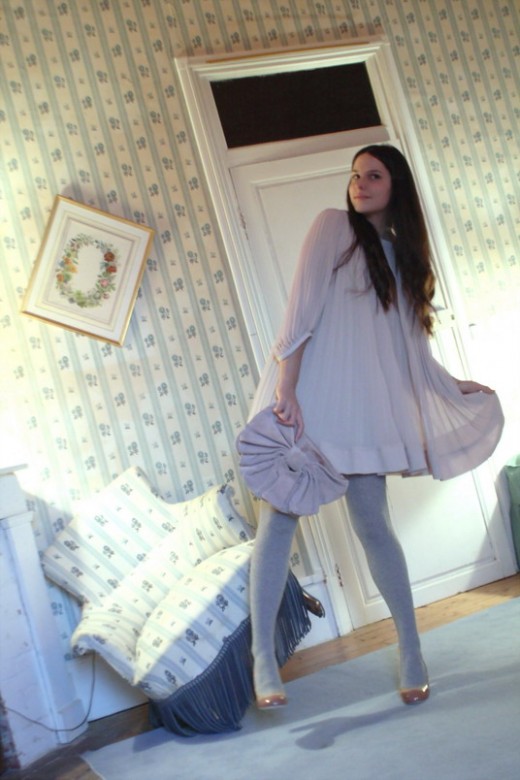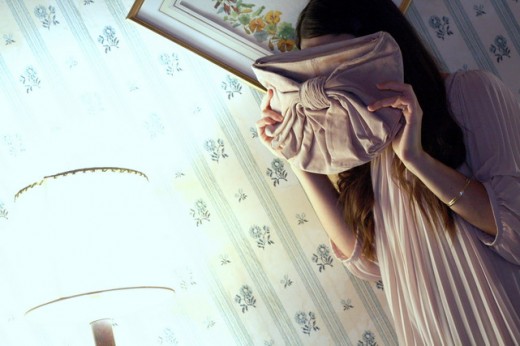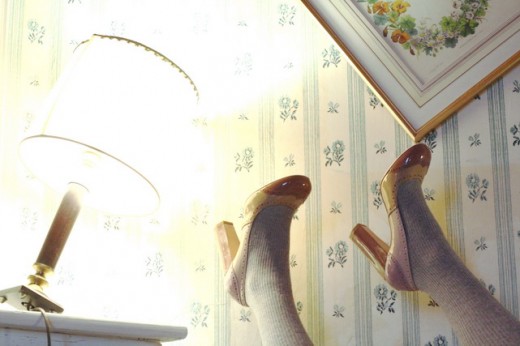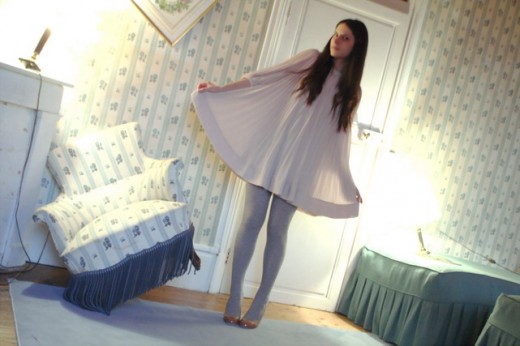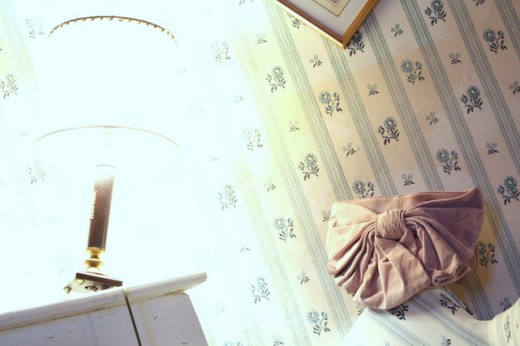 –
Robe H&M / H&M dress
Chaussures miu miu / miu miu shoes
Sac topshop / Topshop bag
–
–
As I've already done here and here, here are a few more little things that tickle my fancy these days!
Comme je l'ai déjà fait ici et ici, voici réunies quelques petites choses dont j'ai drôlement envie !
–
1 ) Semi-precious baked goods. Who wouldn't love to find a diamond in her cake, really? Des patisseries precieuses. Qui ne voudrait pas trouver un diamand dans son gateau ?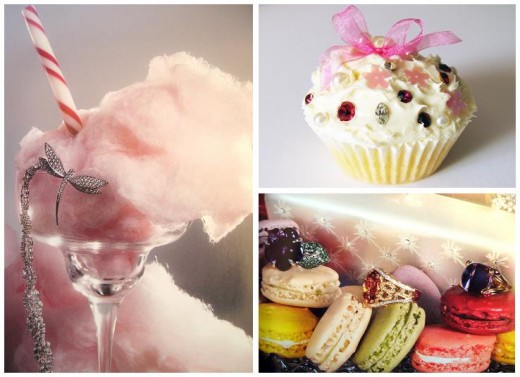 1-3 Lula issue n°6, 2- I put deadly nightshade in your cup of tea
–
2 ) A funny little chick, anyone? This photo is both beautiful at hilarious! Ce drôle de poussin ? Cette photo est à la fois belle et hilarante !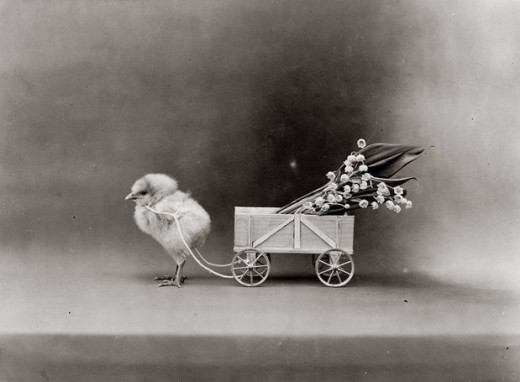 –
3 ) A hair bow, preferably in blonde or red hair. Un noeud dans les cheveux, blonds ou roux de préfèrence.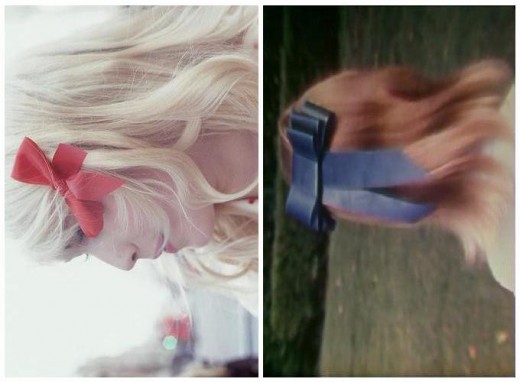 1- Saga, 2- ?
–
4) A gorgeous bouquet of roses, as gorgeous as the beautiful Scarlett and her blonde locks. Un bouquet de roses, aussi belles que la jolie Scarlett et ses boucles blondes.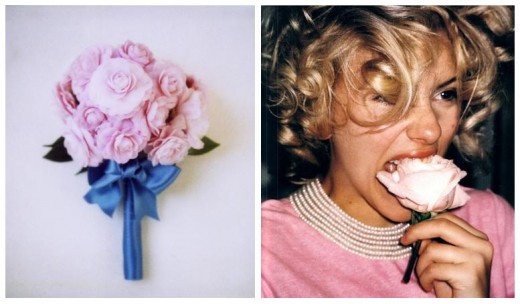 1- Danske, 2- Mario Testino
–
5) Birds: Again, and forever. Encore et toujours… des oiseaux

1- Jochen Lempert,  2- Hello bum, 3- ?
–
6) Very, very long hair! De très très longs cheveux !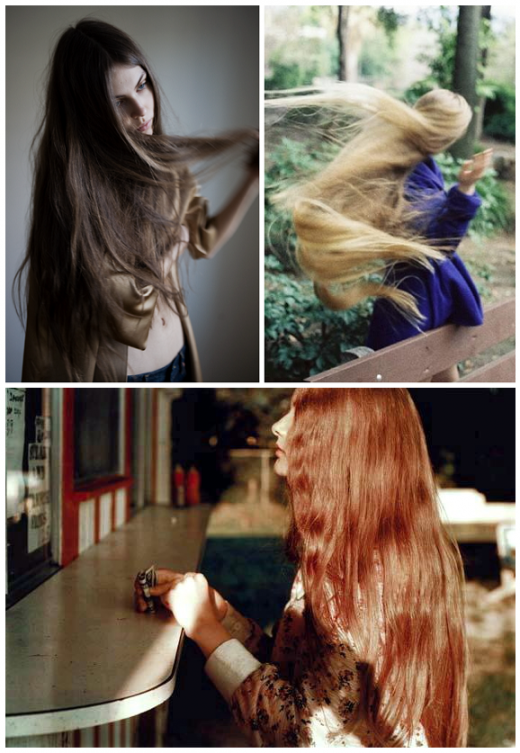 1- I love fake, 2- Amanda Key Riley, 3- William Eggleston
–
7) Multicoloured animals. Des animaux multicolores.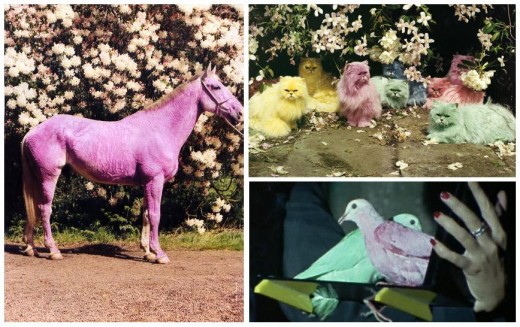 1-2 Tim Walker, 3- Celine and Julie go boating
–
8) Eerie, weird, and frightening films. Des films aux ambiances étranges et effrayantes.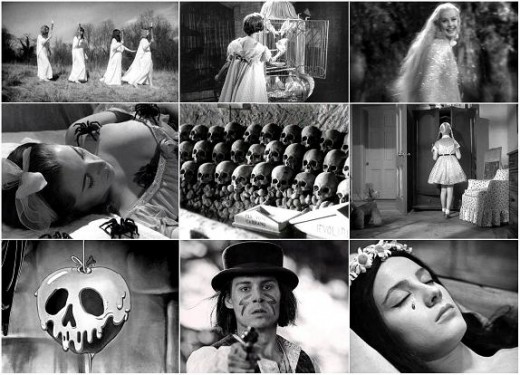 1- ?, 2- Les yeux sans visage, 3- A midsummer night's dream , 4- This Night I Will Posses Your Corpse, 5- Viaggio in Italia, 6- Bad seed, 7- Snow white, 8- Dead man, 9- Viy
–
9) A pink house, at the back of the garden, or in the bedroom. Une maison rose, au fond du jardin ou dans sa chambre.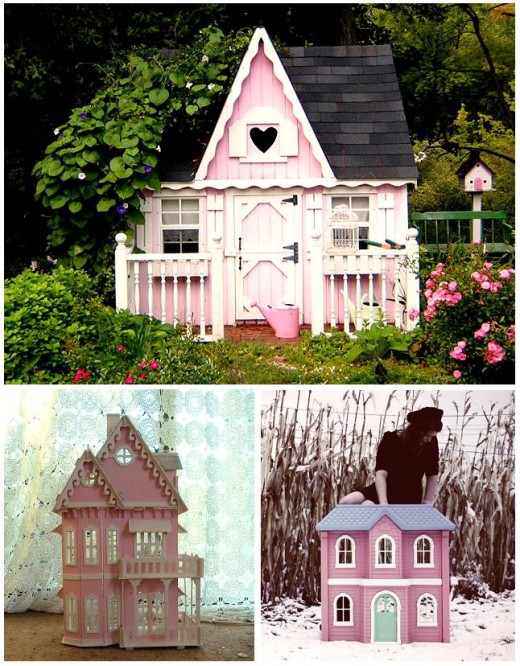 1- Treasured heirlooms, 2- Caitlin quiet, 3- e.v.n
–
10) A black cat, unless you're superstitious! Un chat noir, pour ceux qui ne sont pas superstitieux !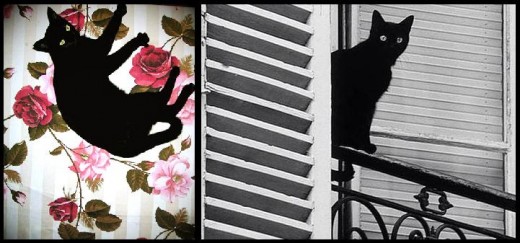 1- Hasisi park , 2- An owl
–
11) Sixties makeup. Un maquillage dans le style des sixties.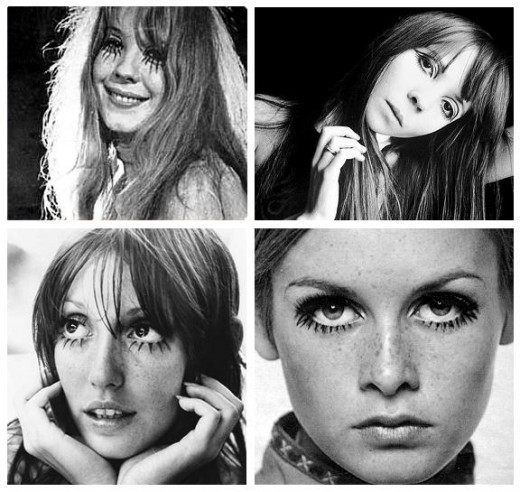 1- Pamela des Barres, 2- Penelope tree , 3- Shelley Duvall, 4- Twiggy
–
12) A cuckoo clock! I'd desperately love to find a white one, or a wooden one that I could paint.Un coucou ! J'en cherche déséspérement un blanc, ou en bois à tout simplement peindre.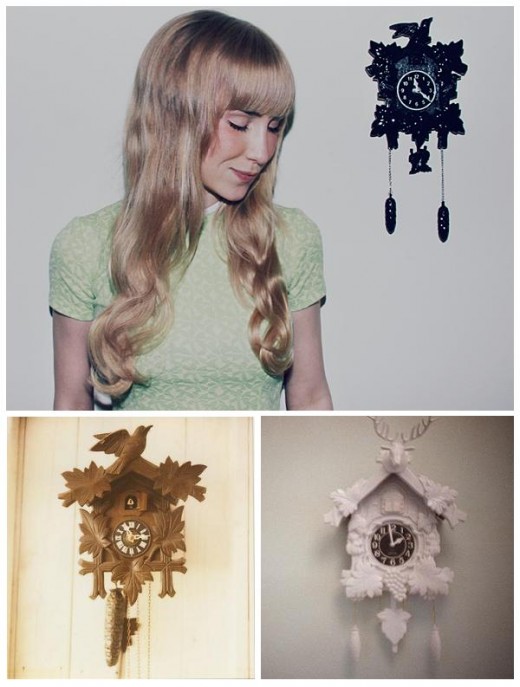 1- Ponygraph, 2- Marie EK, 3- Miuu
–
And finally, a few black and white photographs to conjure up the spring. Sunshine, please come back! Et pour finir, quelques images d'inspiration en noir et blanc pour cet été. Vivement que le soleil revienne !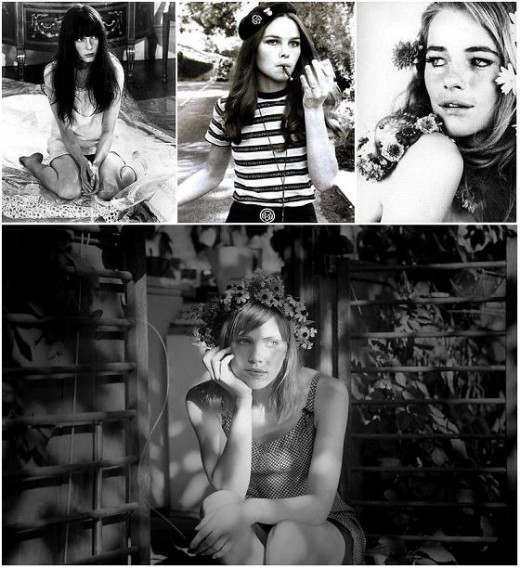 1- Mia Farrow in Secret ceremony, 2- Michelle Phillips, 3- Charlotte Rampling, 4-n.gat
–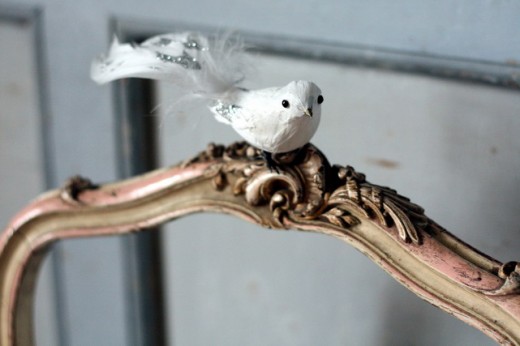 –
Sometimes I dream of living in an alternate universe,
where I live in a blue room,
with a silver crown and silver shoes,
and birds by the thousands.
–
Music: Camille – Baby carni bird
–
Parfois je m'imagine, parfois j'aimerais
Vivre dans un autre monde, dans une chambre bleue
Avec une couronne et des chaussures argentées
Et entourée d' oiseaux par milliers.
–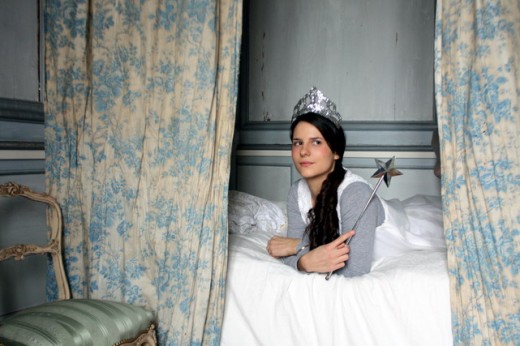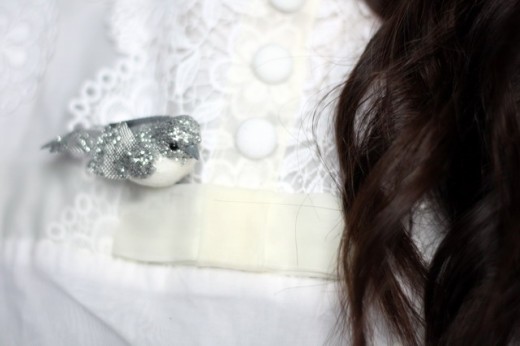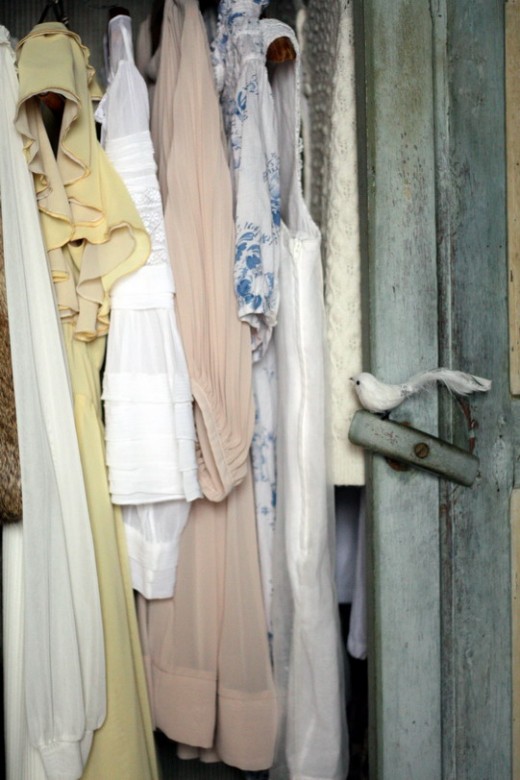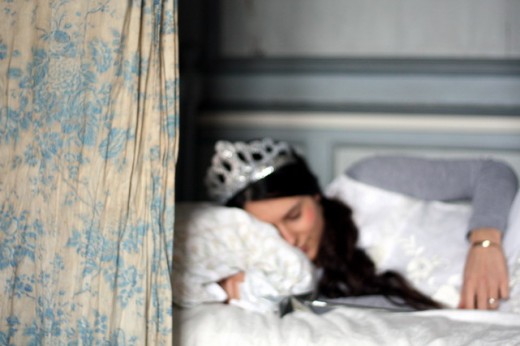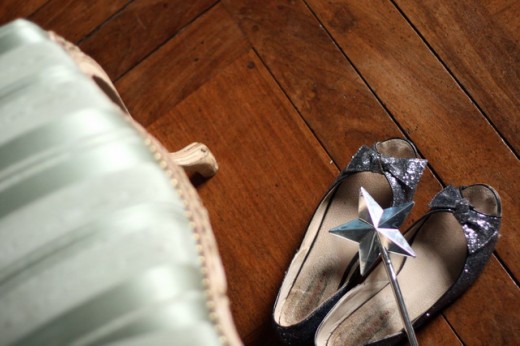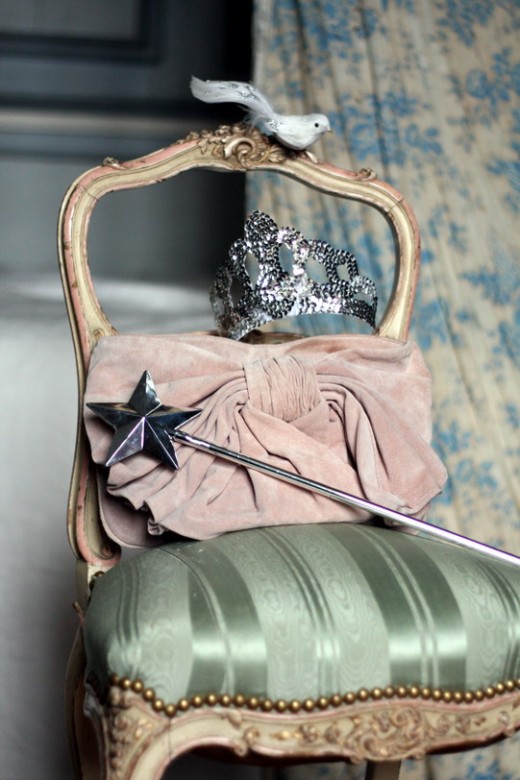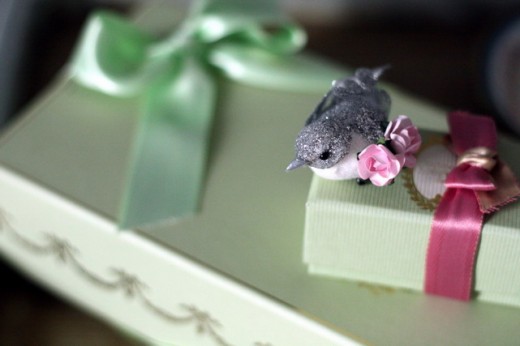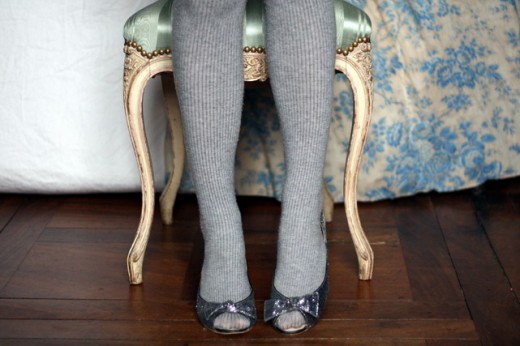 –
Robe h&m / h&m dress
Tshirt h&m / h&m tshirt
chaussures manoush / Manoush shoes
Sac rose Topshop / Topshop pink bag
–