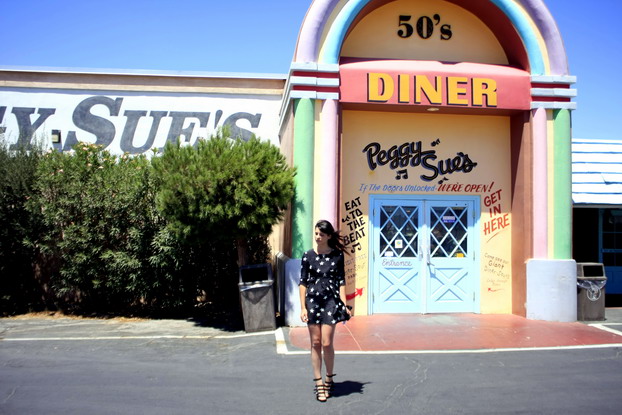 –
Music: frankie Lymon and the teenagers – Why do fools fall in love
–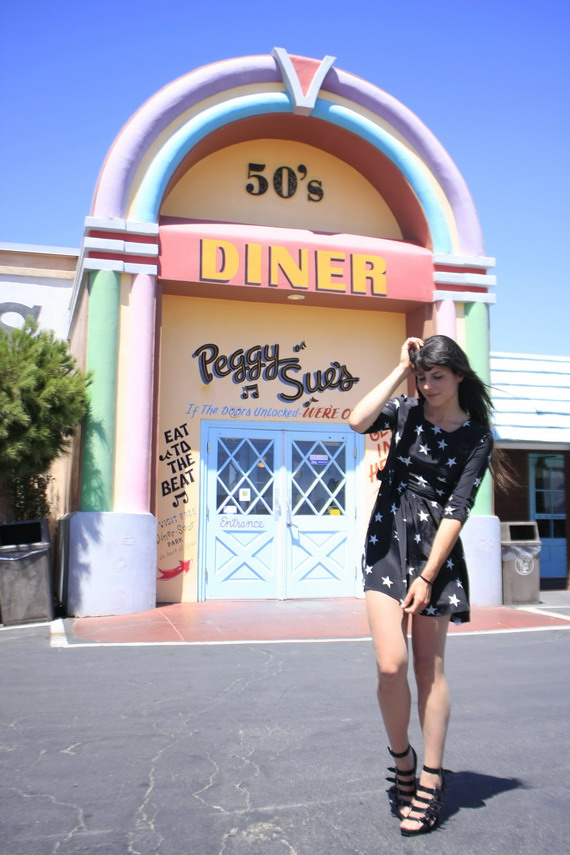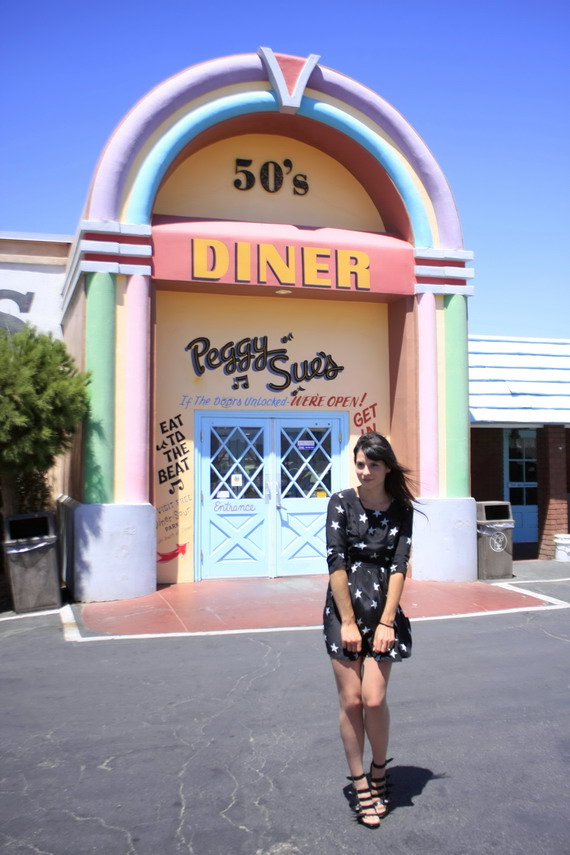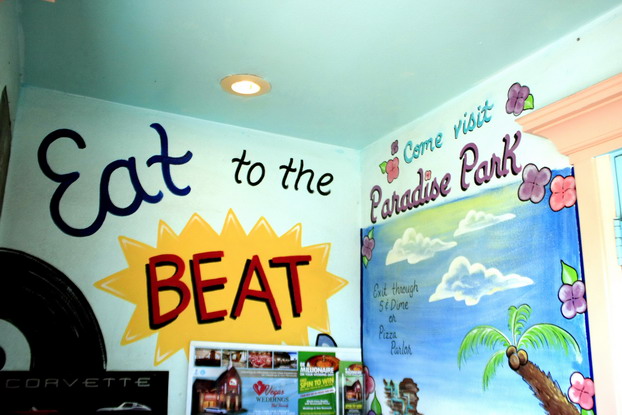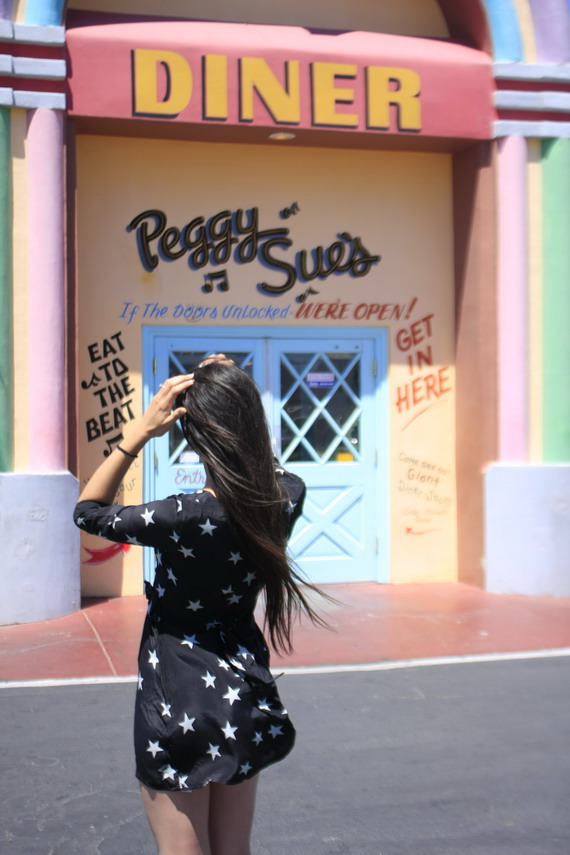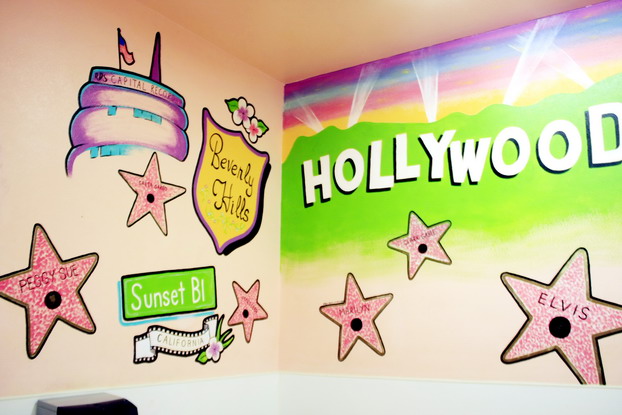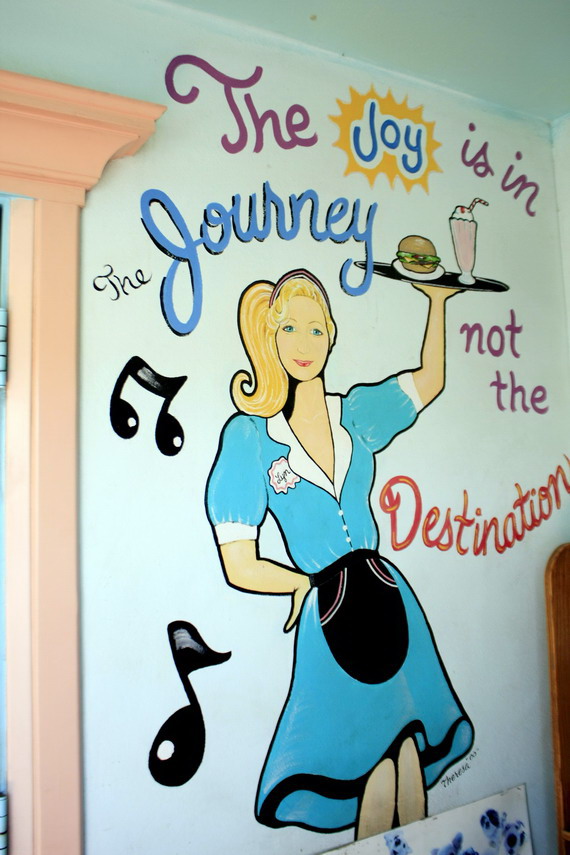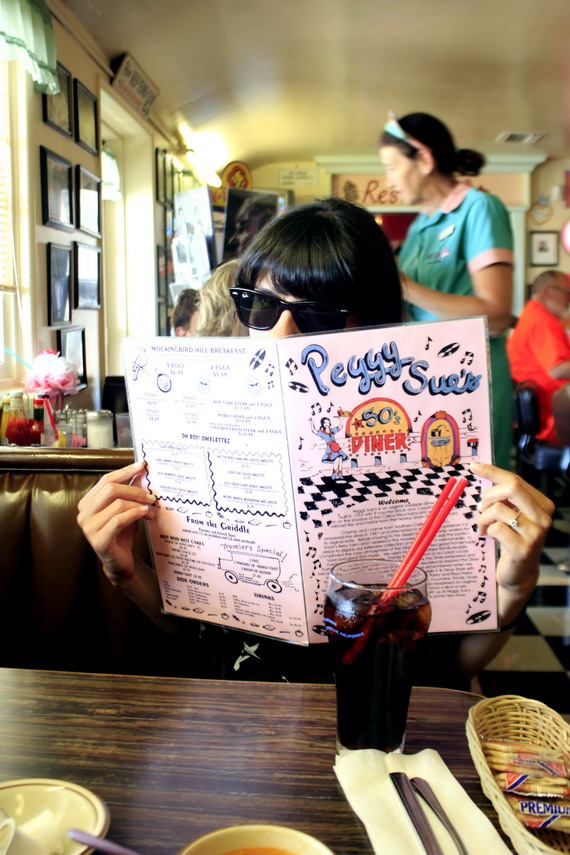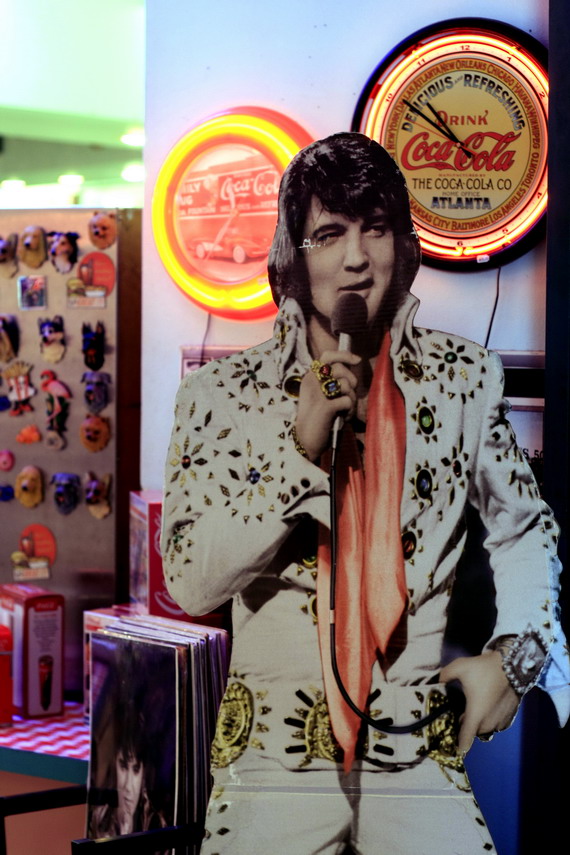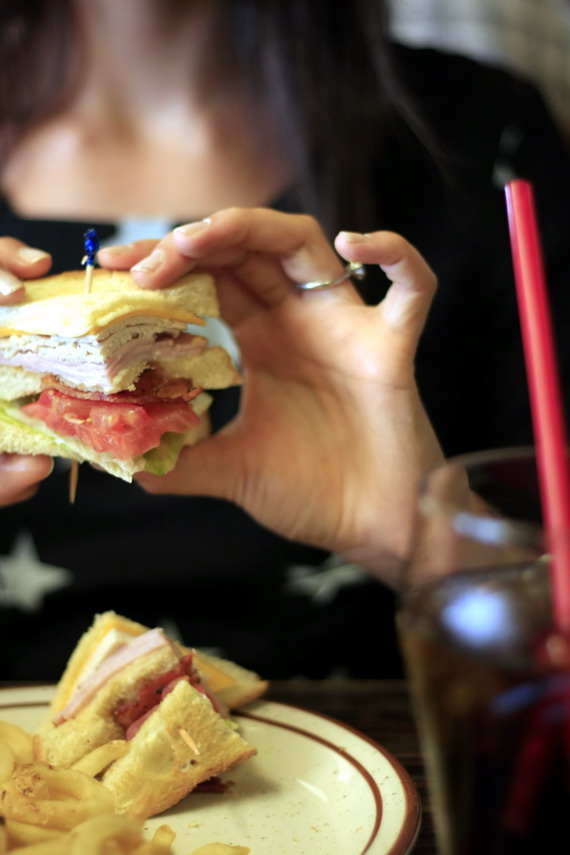 –
Robe Topshop / Topshop dress
Chaussures forever 21 / Forever 21 shoes
–

J'avais entendu parler de ce 50's diner juste avant de partir. Quelle chance de le trouver sur ma route ! L'architecture en forme de Juke box et la décoration valaient bien la peine de s'y arrêter pour déjeuner.
–
I heard about this 50's diner just before to leave France. So glad I found it on my way. The juke box architecture and the decoration were worth enouth to stop and have  lunch !
–
And now, on the road to Las Vegas !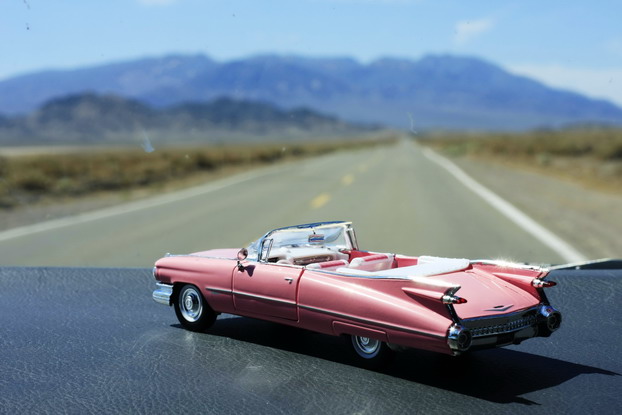 –
Peggy Sue's 50's diner on the road from L.A to Las Vegas
–
Related posts :
---