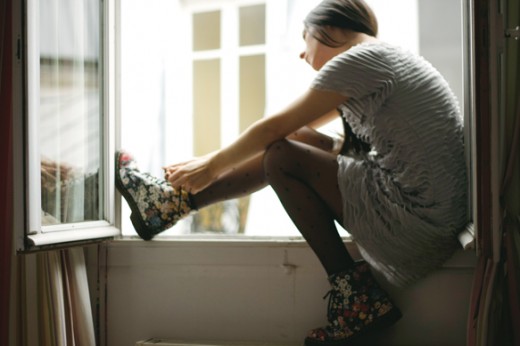 –
As promised, some photos of my shopping finds in Japan.
I've been looking at many stores all around Tokyo and Kyoto, but finally found most part of the things at La Foret and Mina.
Mina, located in Kyoto,  is such a great store by the way ! In fact it was much more my style than all the clothes in buildings such as the 109 in Shibuya or the Studio Alta in Shinjuku for exemple.
So as usual, this is cute, this is pastel, this is girly … because it's just me !
–
Music: Florence and the machine – Dog days are over
–
Comme promis, les photos de mes trouvailles japonaises.
J'ai fait le tour de pas mal de boutiques à Tokyo ainsi qu'a kyoto, mais ai finalement trouvé la majorité des choses chez La Foret Et Mina.
Mina, à Kyoto,  est vraiment un super magasin d'ailleurs ! En réalité les vêtements qui s'y trouvaient correspondaient bien plus à mon style que ce que l'on pouvait trouver au 109 à shibuya ou au Studio Alta à Shinjuku par exemple.
Donc comme d'habitude, c'est mignon, c'est pastel, c'est girly … parce que c'est moi pardi !
–
A dress with many tiny frills * Wat's new at Mina in Kyoto *
Tabio tights and vintage doc Martens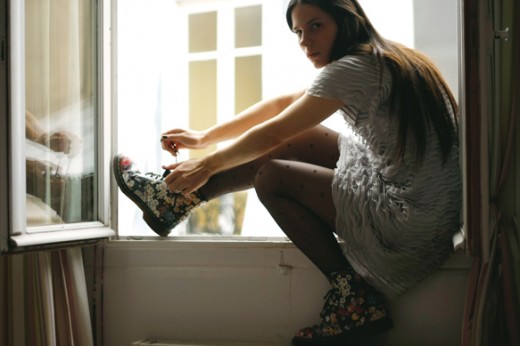 –
A unicorn figurine ( can't remember the name of the store, sorry ! )
H&M rainbow T-shirt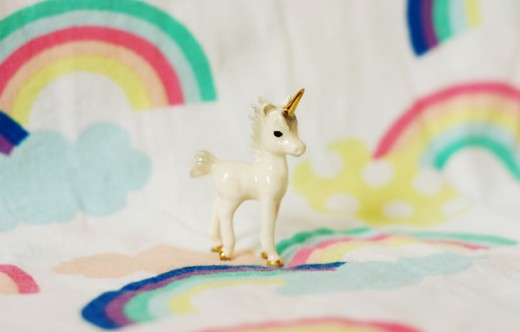 –
A denim jacket. I've been looking for the perfect one for a very long time. Now I'm satisfied. * from Auntie Rosa at La Foret, Tokyo *
Topshop floral bustier.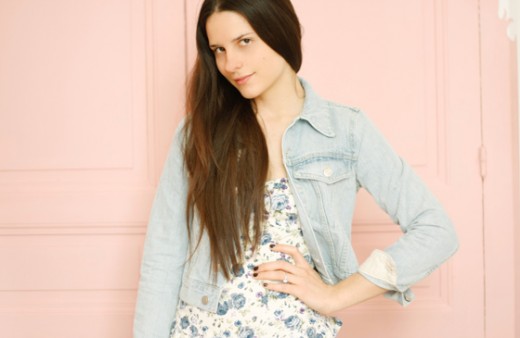 –
Heart tights. I boughts these at Tabio, but they are also available online.
Nailpolish is « nuit 106 » by Peggy Sage.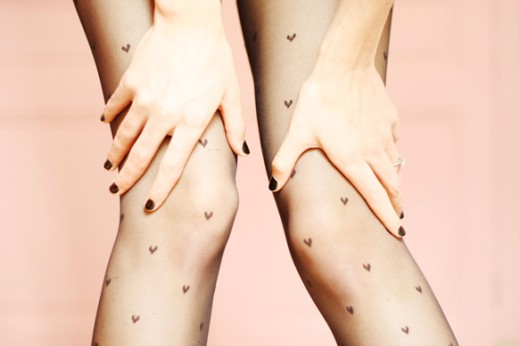 –
The most perfect summer dress * Jilky at La Foret, Tokyo *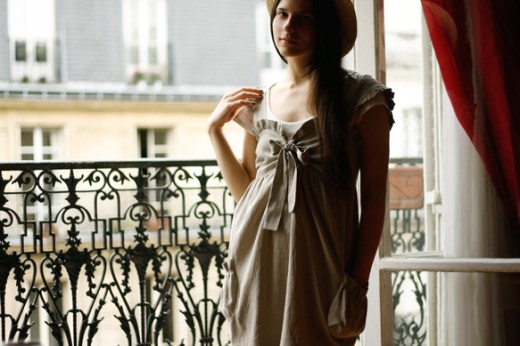 –
A pair of » Marc Jacobs like » flats. *Fin at La Foret, Tokyo*
I like the strong color of these with the round shapes.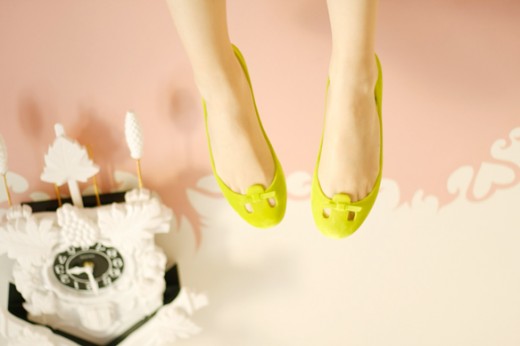 –
A prince who suddenly turned into a frog after kissing him !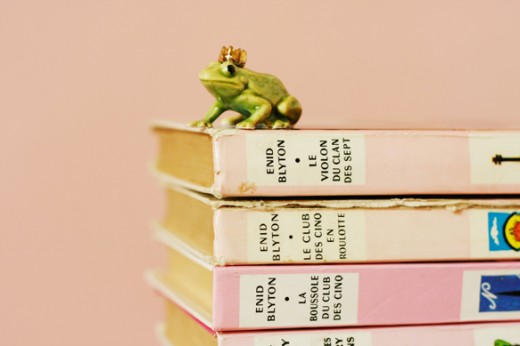 –
A milkfed bag *Milkfed at heaven 27, Tokyo* . strangely every single japanese girls hold these kind of tiny simple bags …
And a polka dots T-shirt * Spanish Harlem at Mina, Kyoto*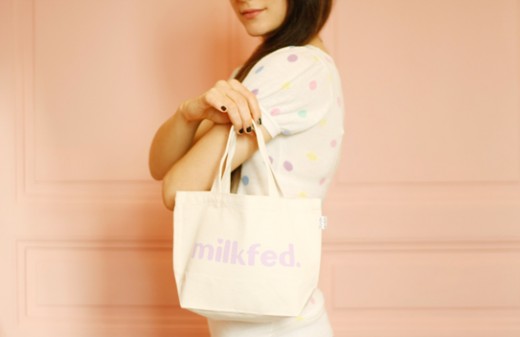 –
A minuature fan. How cute is this one seriously ! * from a souvenir shop in Kyoto, more precisely at Arashiyama*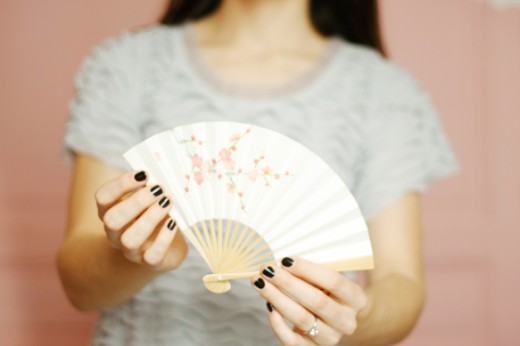 –
Have a great week end everyone !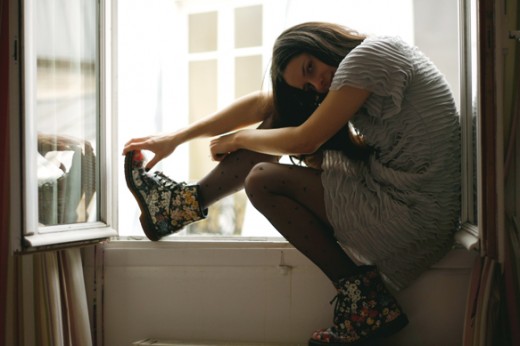 –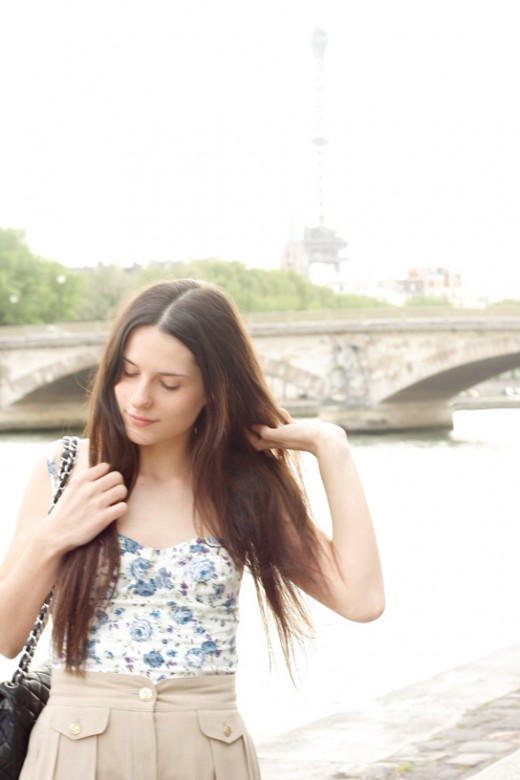 –
Quiet streets, the Seine, my favourites cafes and bakeries, the Eiffel tower.
No doubt, I am HOME !
–
Des rues calmes, la Seine, mes cafés et boulangeries adorées, la tour Eiffel …
Pas de doute, je suis rentrée !
–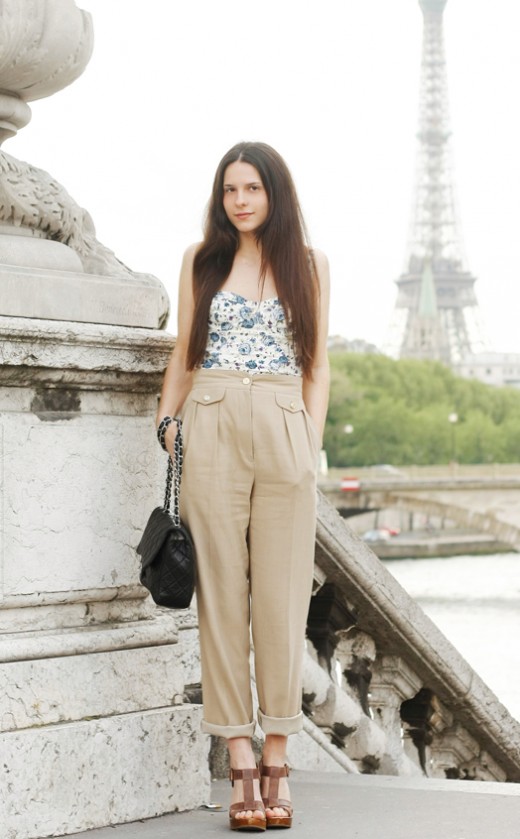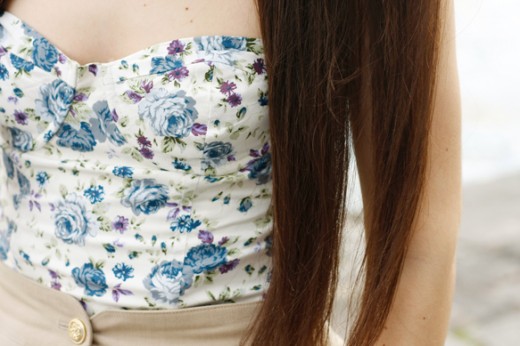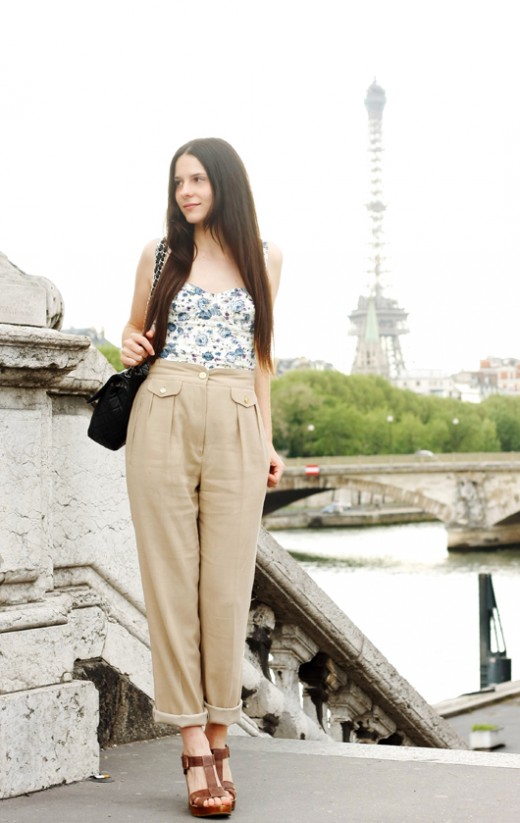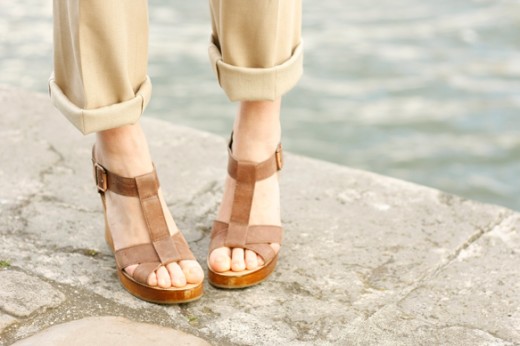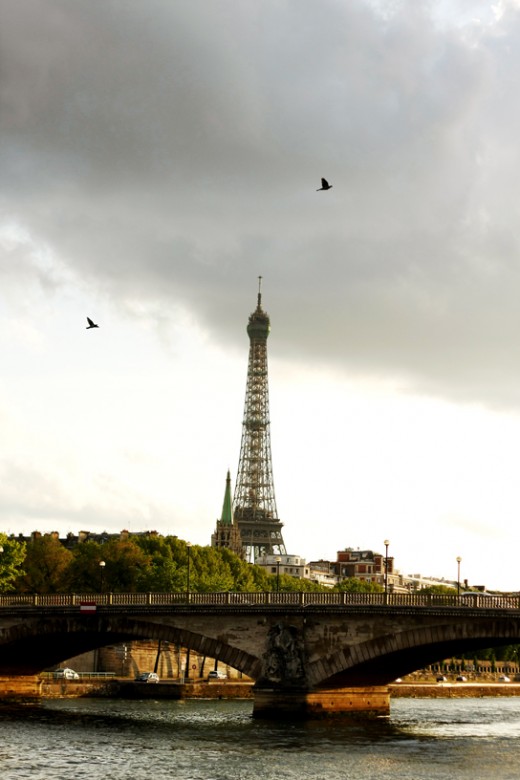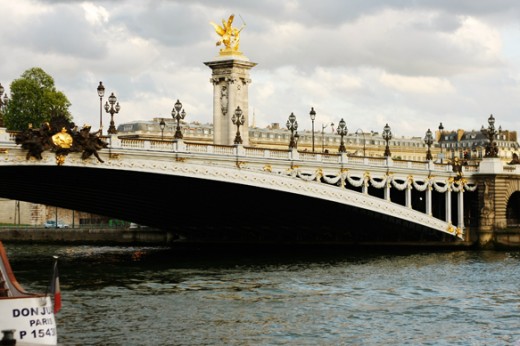 –
Bustier et chaussures Topshop / Topshop bustier and shoes
Pantalon vintage / vintage trousers
sac Chanel / Chanel bag
–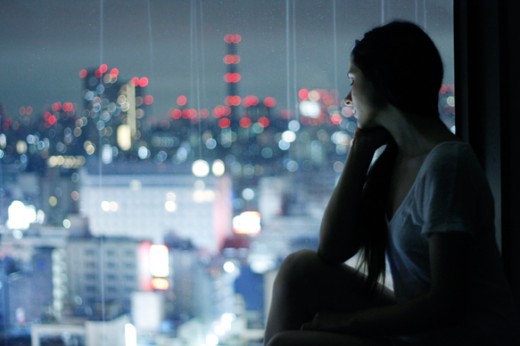 –
So, this is the end of my japan trip.
I'm sitting next to the window and watching shinjuku lights … such a nice view ! It seems like Tokyo never falls asleep.
I know everybody must be missing the usuals outfits articles, and I'm missing them too.
But sometimes, it's great to take some holidays from fashion blogging, and keeping posting pictures to share anyway.
I'm not really missing home so much at the moment, but I know it's gone to be good to sleep in my own bed.
As soon as I'm back in France, I will try to post a few pictures about my shopping finds.
So see you soon !
And goodbye Tokyo, It's been such an unforgettable trip !
–
Music: Au revoir simone – Night majestic
–

Et voilà, c'est la fin de mon voyage au Japon.
Je regarde les lumières de shijuku par ma fenêtre, et c'est une si belle vue ! Tokyo semble être une ville qui ne dort jamais.
Je sais que les articles » tenues » doivent pas mal manquer à certains, et ils me manquent aussi !
Mais il est bon parfois de prendre quelques vacances, tout en continuant à poster des photo pour les partager.
Je n'ai pas encore le mal du pays, mais je sais qu'il va être agréable de dormir dans mon propre lit.
Dès que je suis de retours en France, j'essayerais de poster quelques photo de mes trouvailles nippones au plus vite.
Alors à très bientôt !
Et au revoir Tokyo, ça a été un voyage inoubliable !
–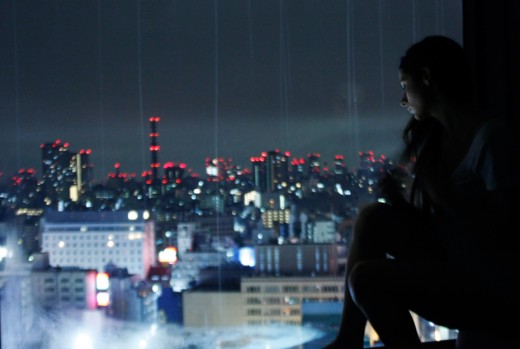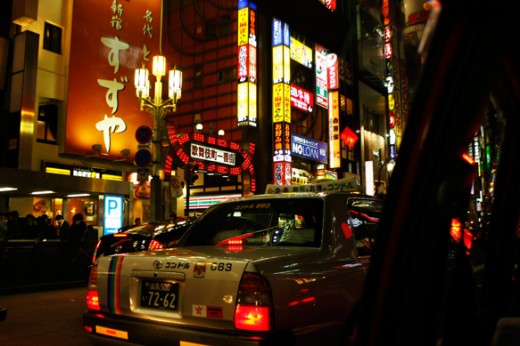 –
Shibuya in the rain: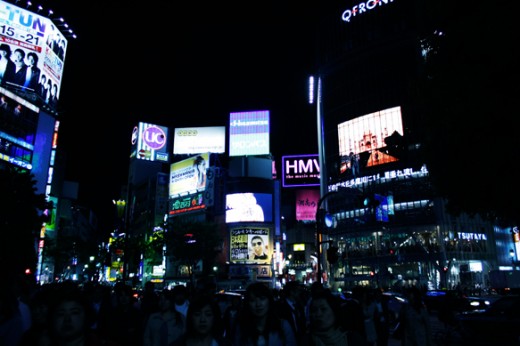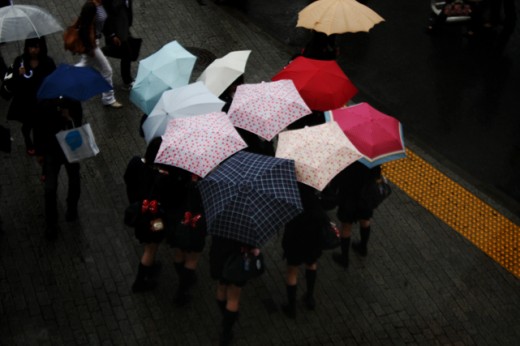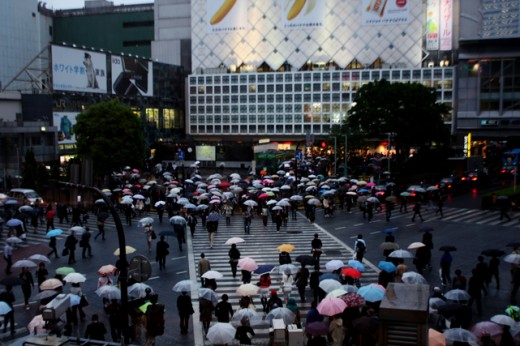 –
A to z, a really nice restaurant in Omotesando created by Yoshitomo Nara, the very well known artist with his famous drawings: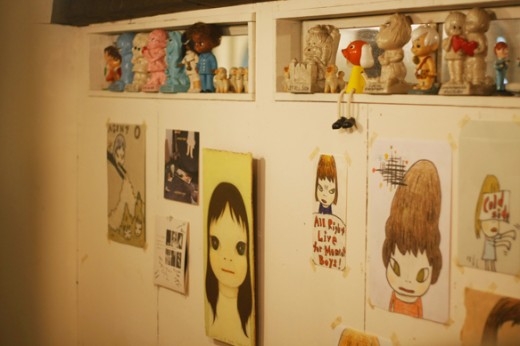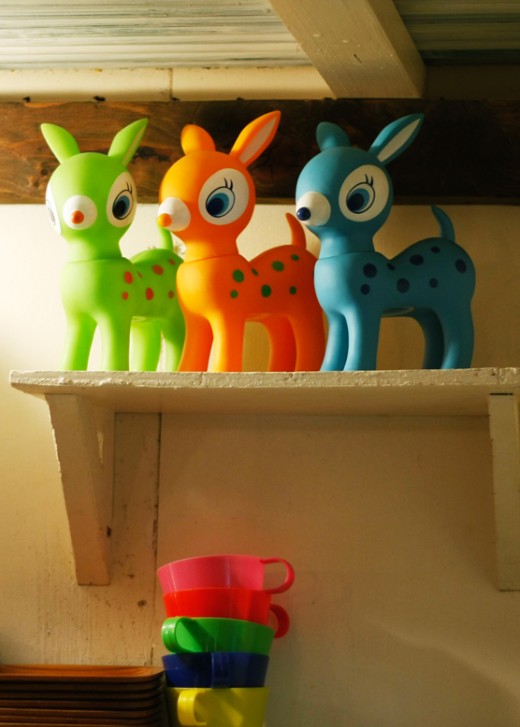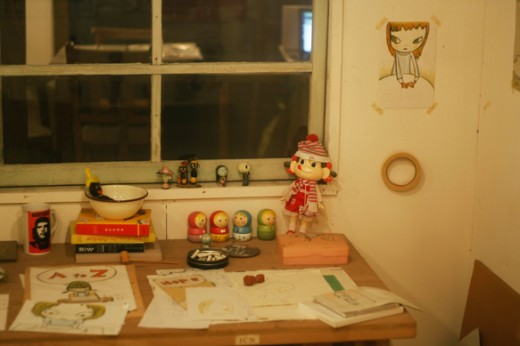 –
Beer advertising at Harajuku station: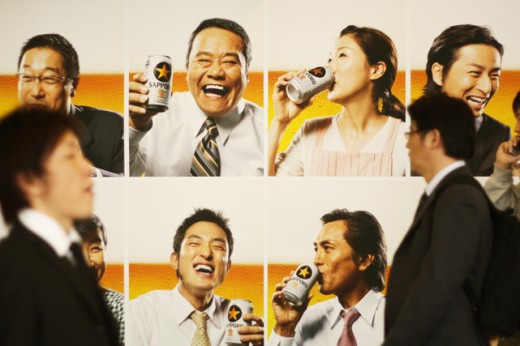 –
Fishes in Asakusa, the is the kodomo do hi ( children day ) very soon !: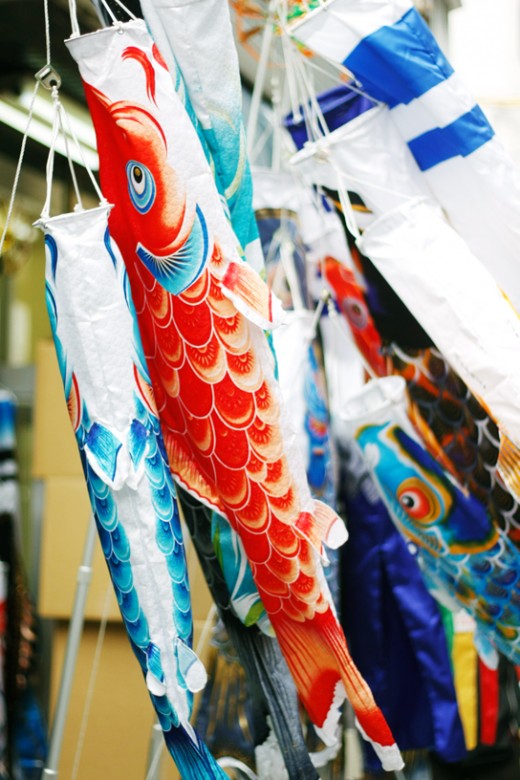 –
In harajuku, Alice in wonderland's bunny pins in a window: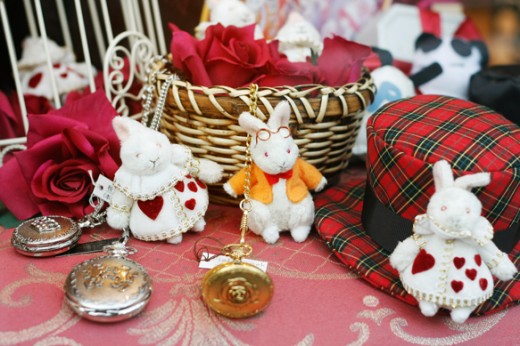 –
Pink lantern in Asakusa: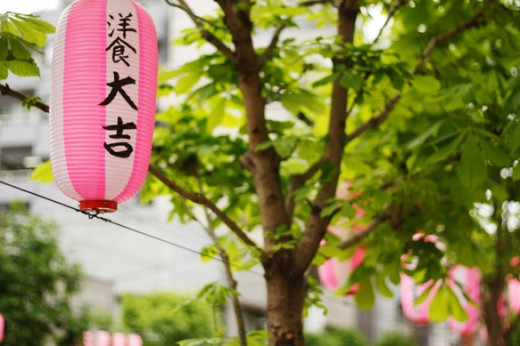 –