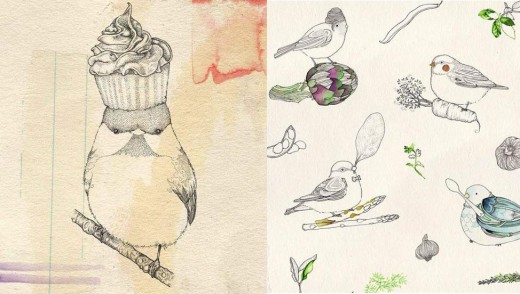 1) Kate Wilson's adorable bird drawings. Les adorables illustrations d'oiseaux de Kate Wilson.
–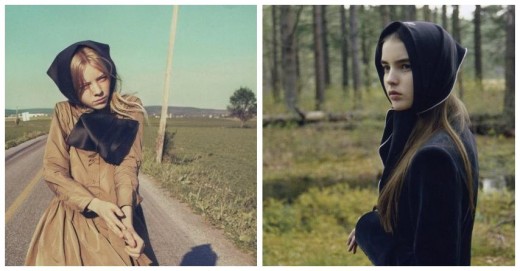 2) Headscarves. Porter un Foulard sur la tête. ( Lula )
–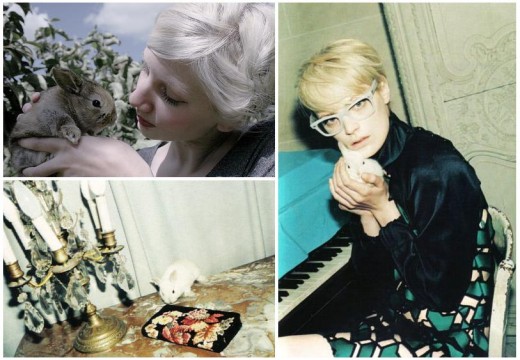 3) Cuddling a baby bunny. Câliner un bébé lapin. ( Elinkan, Arnaud Pyvka for Marie Claire Italia )
–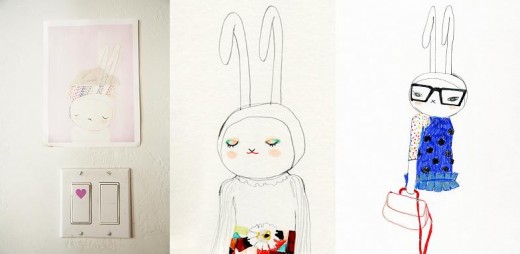 4) The new Fifi Lapin, online store… acquiring one of these long-eared friends is the next best thing to owning a real one! La nouvelle boutique en ligne de Fifi Lapin, pour acquérir un spécimen à longues oreilles, à défaut d'en avoir un vrai ! ( Fifi Lapin, Scout Holiday home by The Selby )
–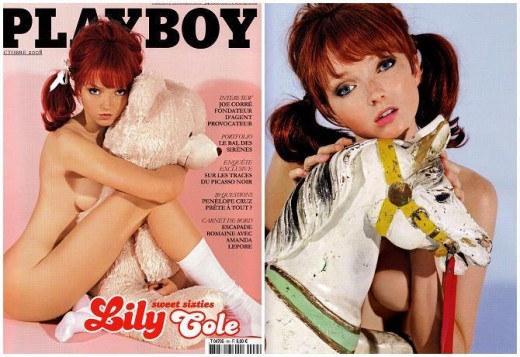 5) The new French playboy featuring Lily Cole as a sixties doll. Le playboy français avec Lily Cole en poupée sixties.
–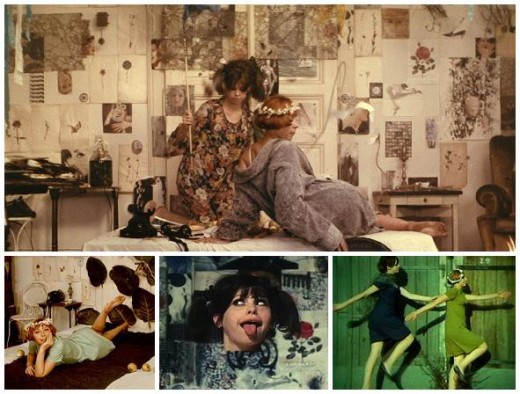 6) Watching Sedmikrasky Daisies, wild heroines and all. ( Video ) Regarder le film sedmikrasky Daisies et ces héroïnes un peu déjantées.
–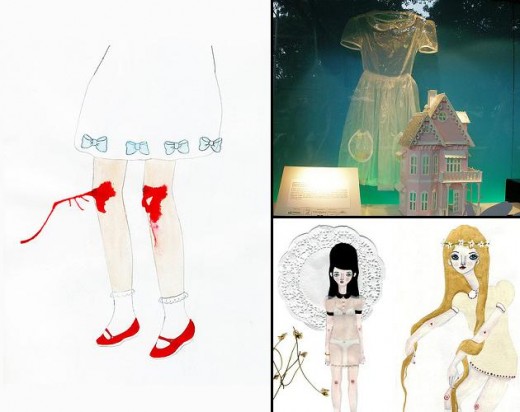 7) Caitling Quiet's drawings and pink doll house. Les illustrations et la maison de poupée rose de Caitling Quiet.
–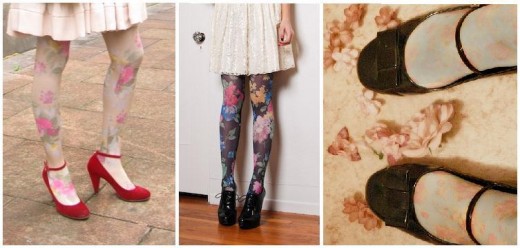 8) Flower print tights. ( Does anyone know where the black ones come from ? I need them ! ) Porter des collants fleuris. ( Face hunter, Elinkan )
–
–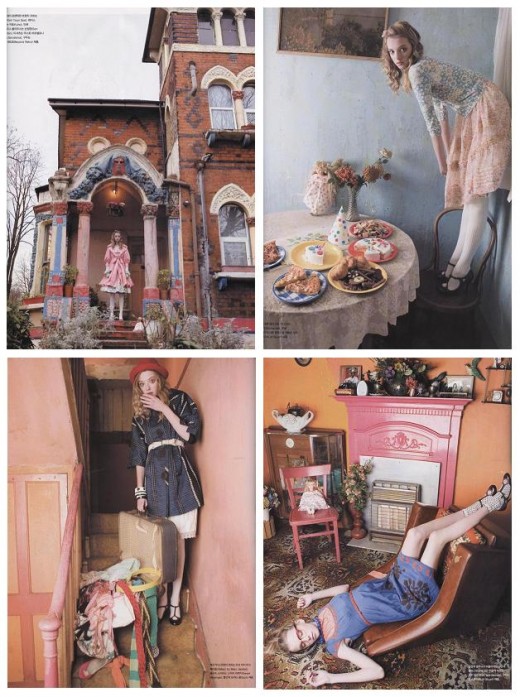 9) Louis Park's » lonely birthday » for Vogue girl Korea… The house of my dreams! La série « lonely birthday » par Louis Park pour Vogue girl Korea. C'est la maison de mes rêve !
–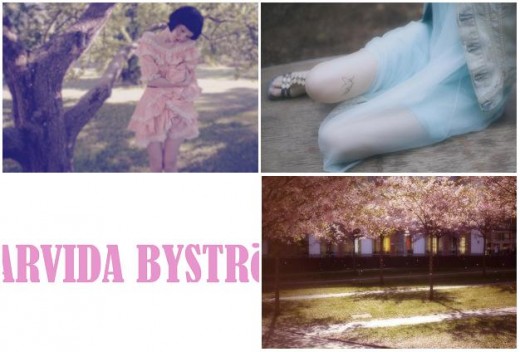 10) Arvida's wonderful photographs. Les magnifiques photos d'Arvida.
–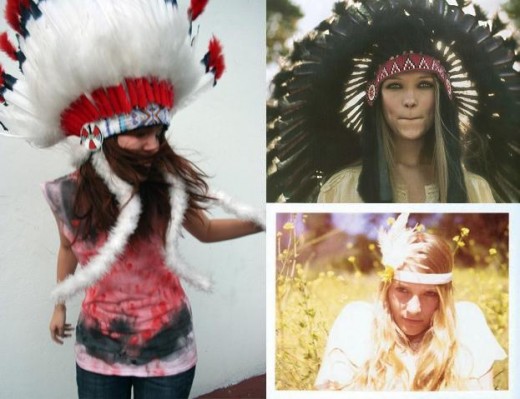 11) Wearing an Indian headdress… on Halloween, or anyday! Porter une coiffe d'indien…pour Haloween, ou même pour tous les jours ! ( Maria V, Little doe, Dealer de luxe )
–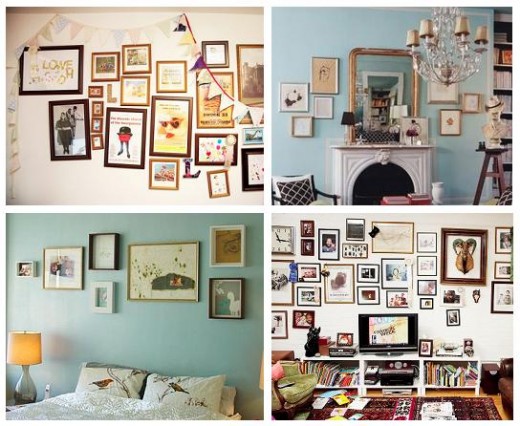 12) A multitude of frames on one single wall. Accrocher une multitude de cadres sur les murs. ( the selby )
–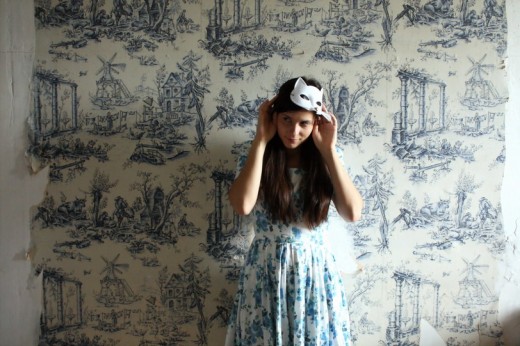 –
Blue because it looks great on brunettes. Blue because it looks great on blondes. Blue because it looks great on redheads.
Blue walls, blue dress, blue shoes.
Blue because it's the colour of happiness, blue because it's the colour of the sky, and blue simply because it's the colour that I like best!
–
Music: Blue monday – New order
–
Du bleu parce que ça va bien aux brunes. Du bleu parce que ça va bien aux blondes. Du bleu parce que ça va bien au rousses.
Du bleu sur les murs, du bleu sur ma robe et du bleu sur mes chaussures.
Du bleu parce que c'est la couleur du bonheur, du bleu parce que c'est la couleur du ciel, et du bleu tout simplement parce que c'est la couleur que je préfère !
–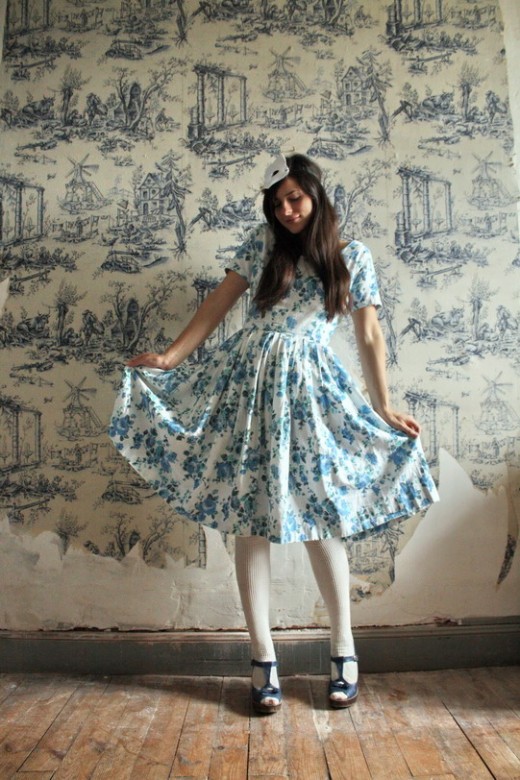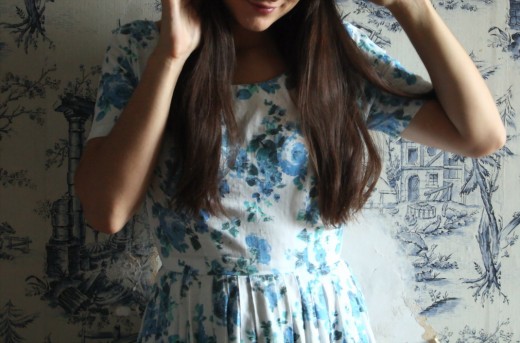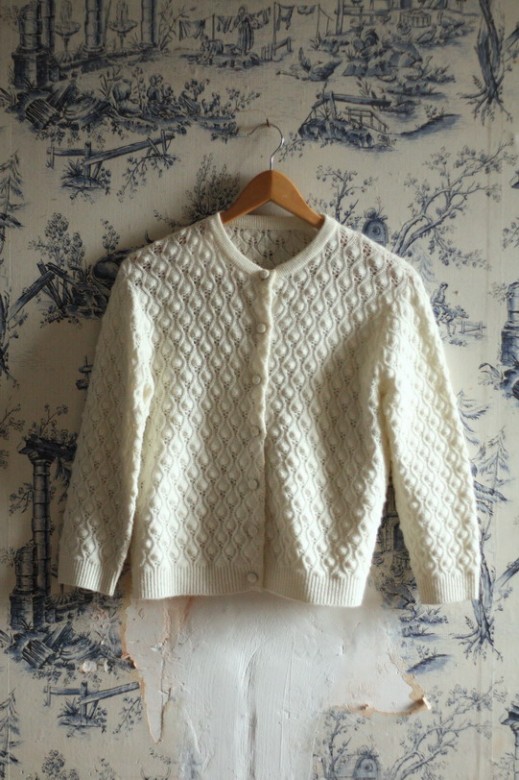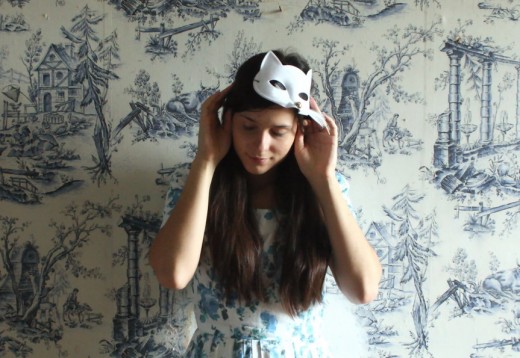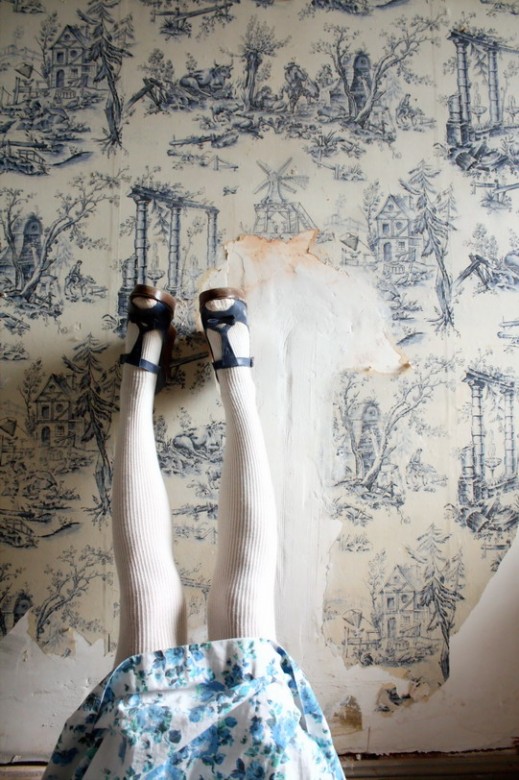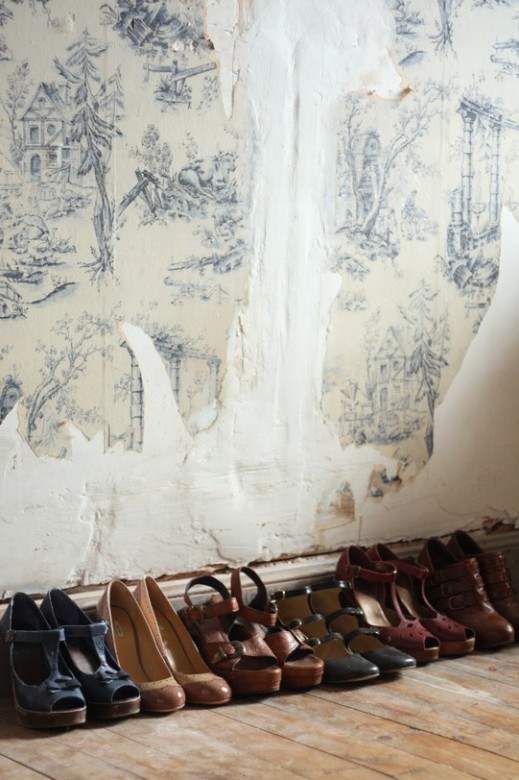 –
Robe vintage // Vintage dress
Chaussures Topshop // Topshop shoes
Pull vintage // Vintage jumper
–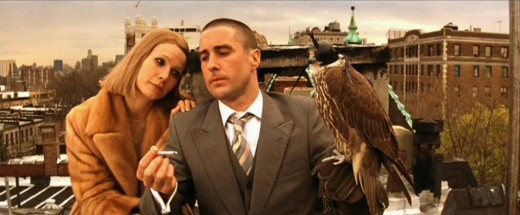 –
Margot Tenenbaum is easily recognizable for her blunt haircut, striped dresses, and fur coat.
Like Amélie Poulain, Margot was not one of my childhood heroines (The Royal Tenenbaums was only released in 2001), but I still thought it would be great to revamp her look because she is so awesome.
Whether she's 10 or 30, Margot's style is pretty consistent throughout the movie, but she does play it up from time to time. I have thus created four signature Margot Tenenbaum outfits.
If you feel like reading more about Wes Anderson's The Royal Tenenbaums, I highly recommend taking a look (or another look) at the wonderful article that Geraldine wrote about the movie.
–
–
Margot Tenenbaum, personnage emblématique du film The Royal Tenenbaums de Wes Anderson, est facilement reconnaissable par sa coupe stricte, ses robes rayées, et son manteau de fourrure.
Tout comme Amélie Poulain, elle ne fait pas partie des héroïnes de mon enfance (le film date de 2001), mais j'ai tout de même tenu à faire cet article tant son personnage me plaît.
Tout au long du film, Margot arbore le même look, que ce soit à 10 ou 30 ans. Quelques variantes dans ses tenues sont tout de même présentes dans le film. En découle ces quatre relookings, qui restent très fidèles à sa garde robe d'origine.
Si vous souhaitez une visite prolongée chez la famille Tenenbaums, je vous conseille d'aller voir ( ou revoir ) l'excellent article qu'avait fait Géraldine sur le film.
Everyday Margot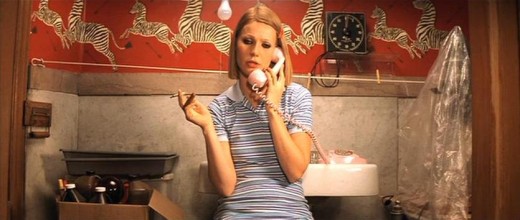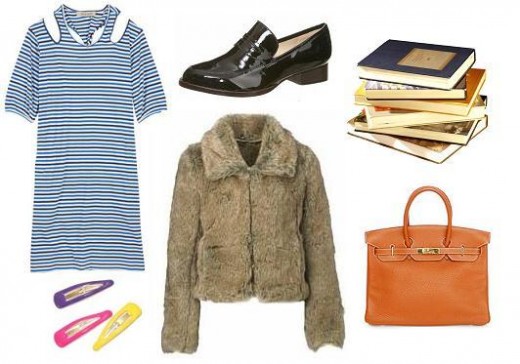 See by Chloé dress, Peter Jensen shoes, new Look jacket, Hermes bag
–
Margot in the bathroom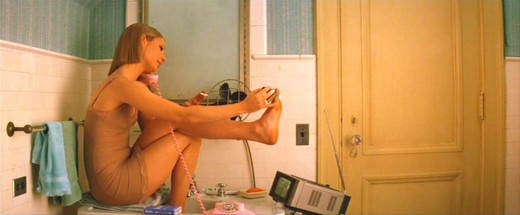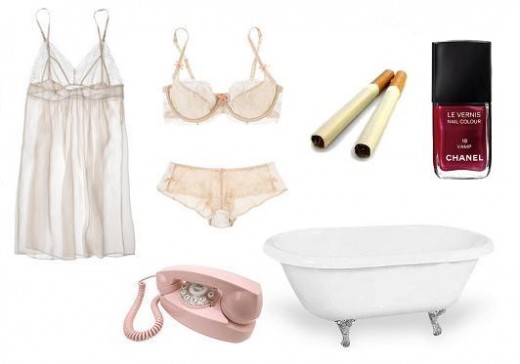 Stella McCartney chemise, Elle Macpherson underwear
–
Margot is a play writer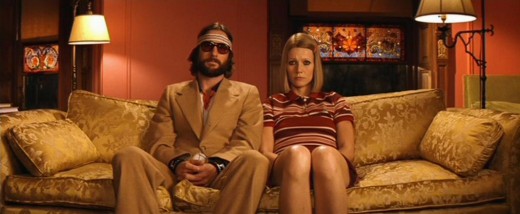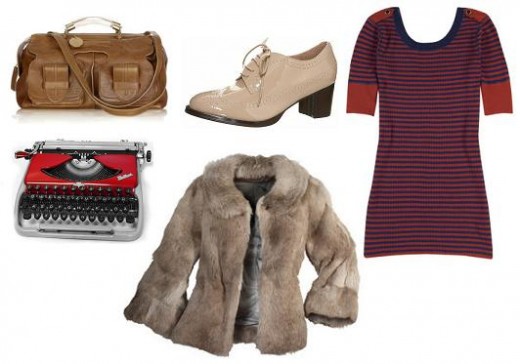 Chloé bag, Jeddy Mid Brogue shoes, marc by Marc jacobs dress
–
Margot is going out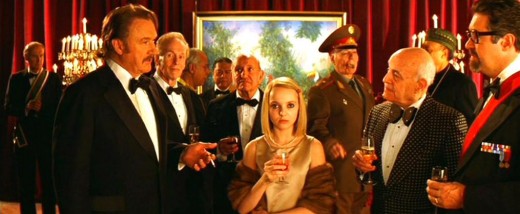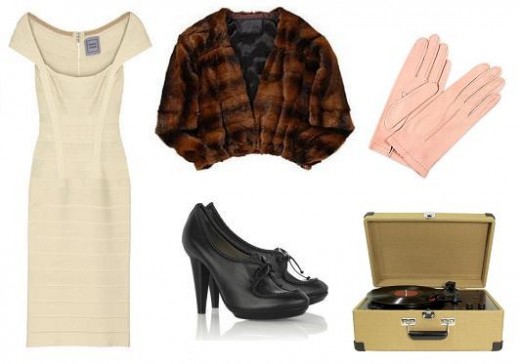 Hervé Léger dress, Lanvin jacket, Bottega Veneta shoes, Forzieri gloves
–
Dans la série relooking des héroïnes de notre enfance : Amélie Poulain, Le petit chaperon rouge, Blanche Neige, Iris dans taxi driver, Mercredi dans la famille Addams, Mathilda dans léon, Peau d'âne, Alice au pays des merveilles, maria dans la mélodie du bonheur, mary poppins, Dorothy dans la magicien d'Oz.
–