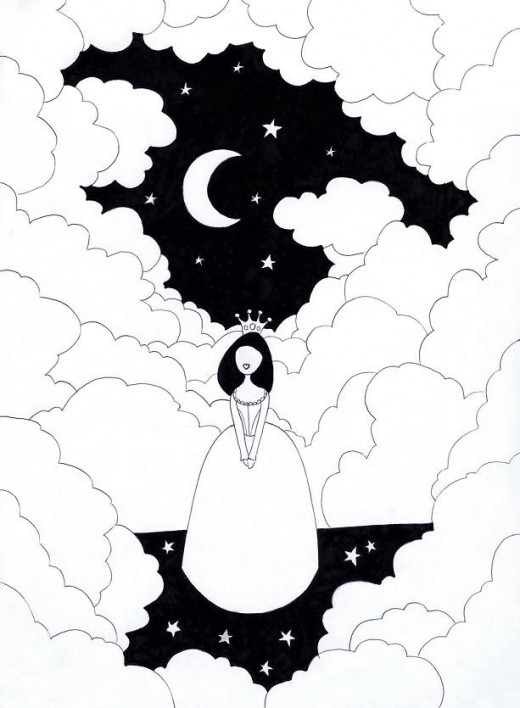 –
Today's illustration was inspired by my childhood dream of becoming a songstress.
Once it became apparent that I didn't have much of a singing voice, my love of fashion took over and any musical aspirations were quickly placed on the backburner.
As little girls, we dreamed of becoming all sorts of things from princesses to ballerinas to flight attendants. At the time, we wholeheartedly believed that these dreams would one day come true, but then twenty years later, we find ourselves looking back on them with more amusement than regret.
I can't be the only girl who had already planned out her entire life by age six. Don't tell me you never dreamed of becoming an astronaut or the President! Or maybe you wanted to become a baker?
–
Music: Queen of the night – Amadeus
–
Le dessin d'aujourd'hui est inspiré par le rêve que j'avais étant enfant de devenir cantatrice.
Ma voix plus qu'abominable et ma passion pour la mode prenant le dessus sur celle de la musique, les choses sont évidemment bien differentes aujourd'hui !
C'est un peu comme le rêve de beaucoup de petites filles de devenir princesse, ballerine ou hotesse de l'air … On y croit dur comme fer, et finalement, 20 ans après, on y repense plus avec amusement qu'avec regret.
Mais ne me dites pas que j'étais la seule à m'être programmé une grande carrière professionnelle à six ans ! Vous aussi ne vouliez pas être cosmonaute, présidente ou encore boulangère ?
–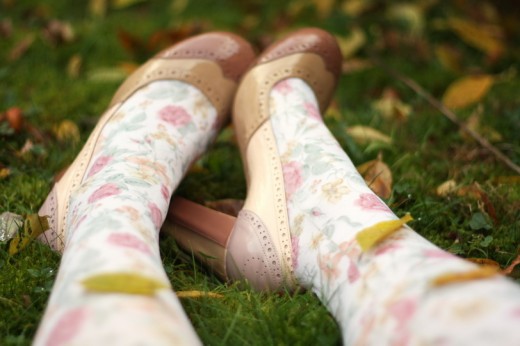 _
Remember when I was talking about floral floral tights a few posts back?
Weeks have since gone by, weeks during which I've been searching high and low for the perfect pair.
Finally, I found the Holy Grail: an English Website called lovecolour-lovetights !
I realize that floral tights aren't for everyone, believe me. I'm just such a nature lover, and I really feel like they help to add a splash of colour to a world that sometimes seems so gloomy and gray!
–
Music: Siouxsie & the banshees – The passenger
_
Les collants fleuris, je vous en parlais dans un précédent article, vous vous souvenez ?
Plusieures semaines se sont écoulées depuis, semaines pendant lesquelles j'ai cherché le modéle parfait.
Et c'est finalement sur un site de vente en ligne Anglais, lovecolour-lovetights, que j'ai déniché la parle rare.
Les collants fleuris, pas forcément au goût de tout le monde, cela va de sois, mais pour l'amoureuse de la nature que je suis, ils contibuent à mettre un peu de couleurs dans un hivers morne et gris.
_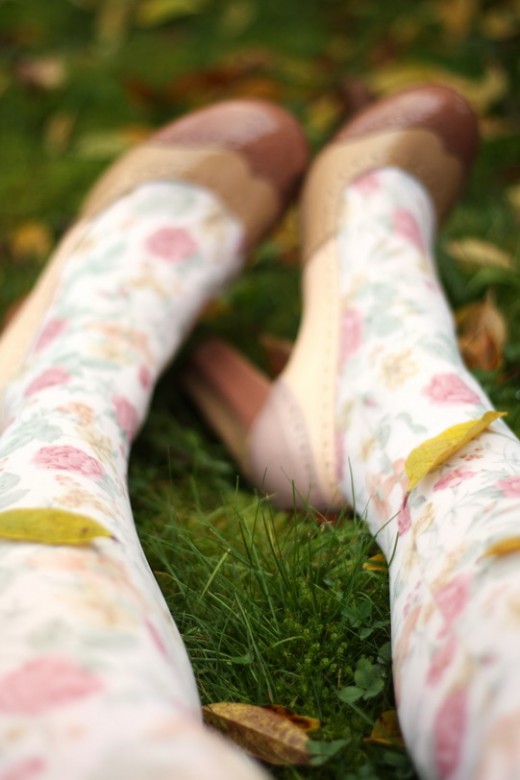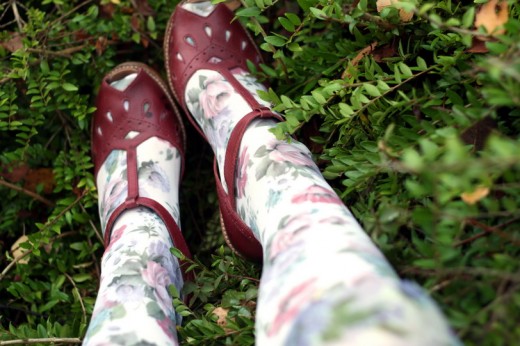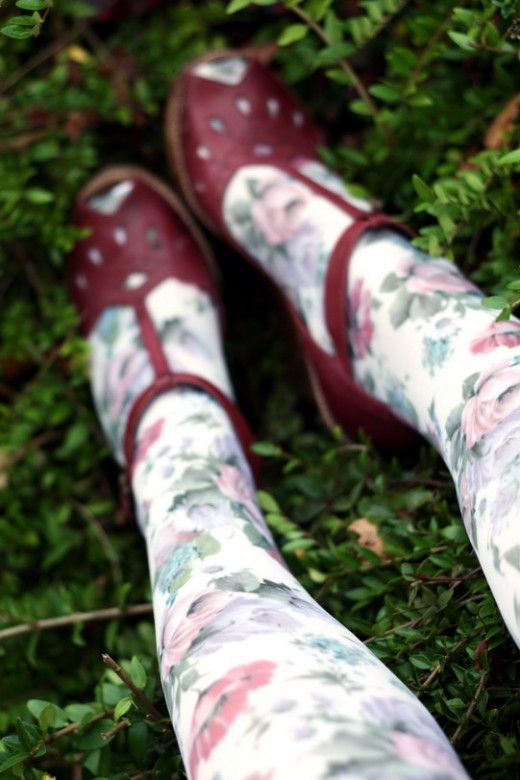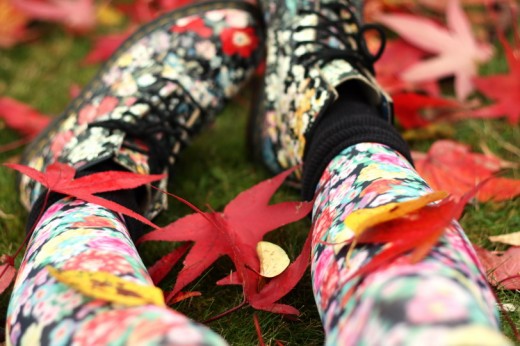 –
Collants lovecolour-lovetights
lovecolour-lovetights tights
–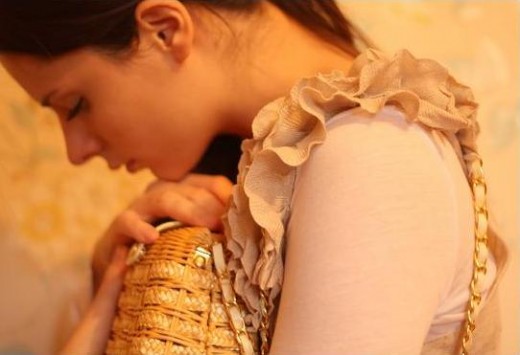 _
J'aime les vêtements, c'est indéniable, mais j'aime également tous ces petits accessoires qui permettent de personnaliser une tenue.
Voici un aperçu de mes accessoires préférés, colliers, chapeaux, nœuds, sacs et autres petits trésors …
_
I love clothes, of course, but I also love those accessories that can personalize an outfit.
Here is a glance at my favorite accessories: necklaces, hats, bows, bags and other little treasures…
_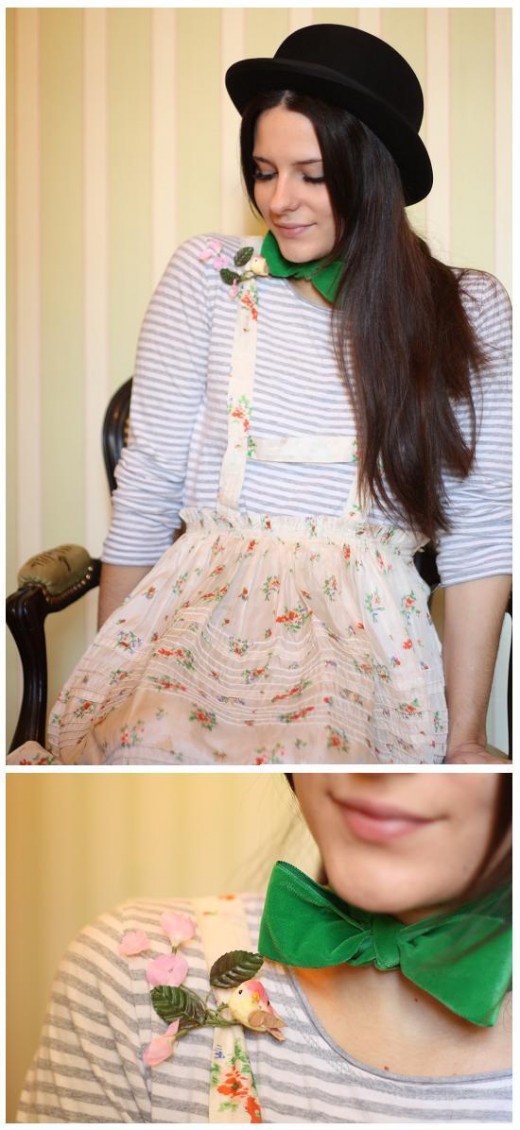 Ruban, oiseau, jupe et chapeau vintage.
Ribbon, bird, skirt and hat vintage.
–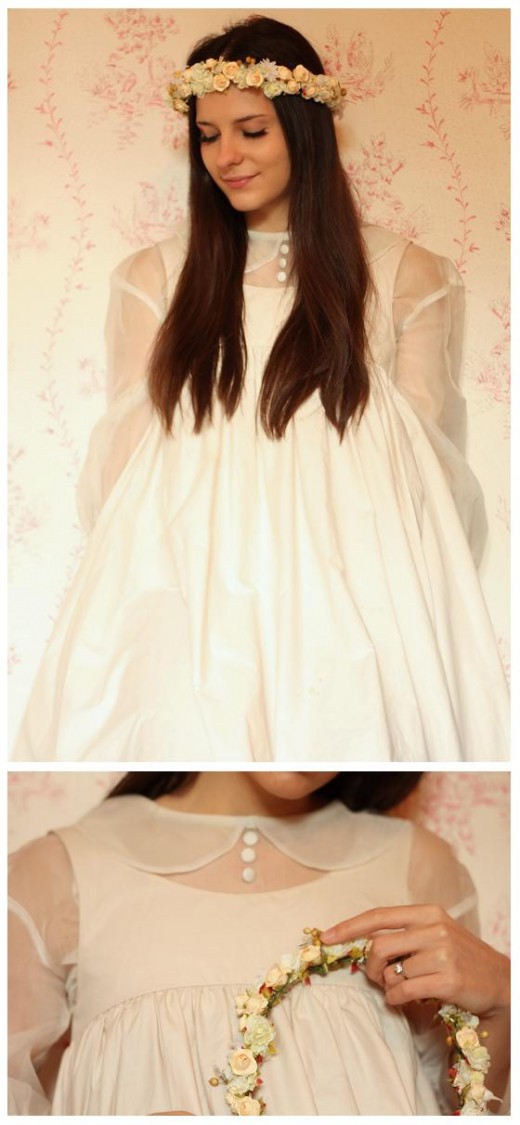 Couronne fabriquée moi même. Blouse By Alix ( en vente ici ). Robe H&M.
Selfmade flower crown, By Alix Blouse ( available here ), H&M dress.
–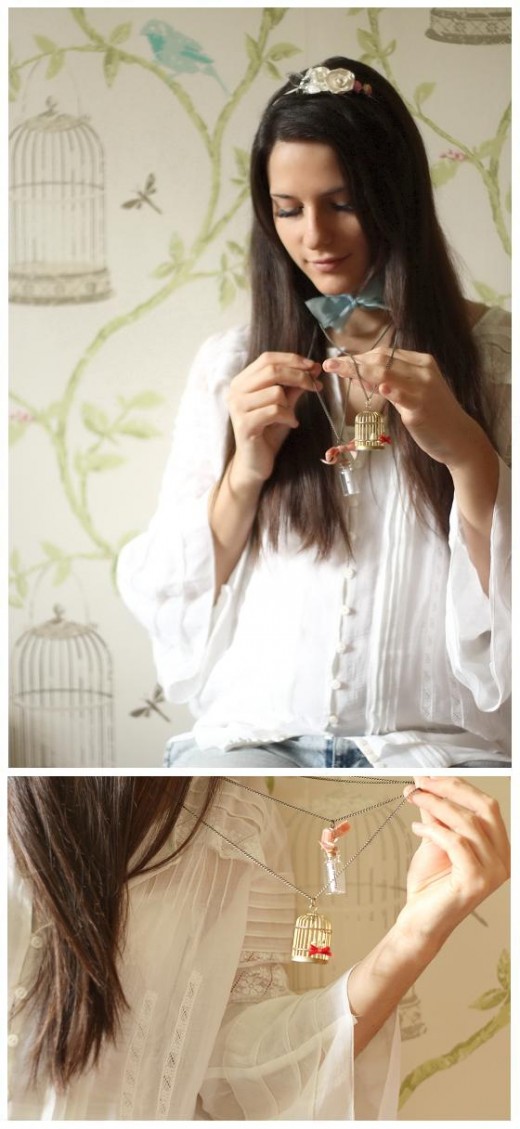 Pendentifs flacon et cage à oiseau The french factory. Serre tête Buddug. Blouse Zara.
The french Factory necklaces. Buddug headband. Zara blouse.
–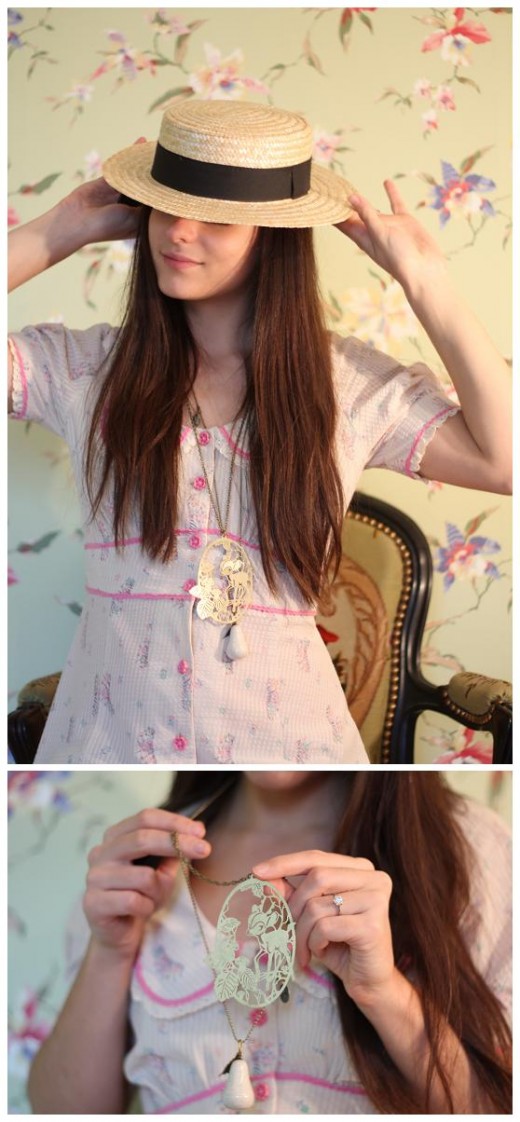 Sautoir faon H&M, sautoir poire Isabel Marant. Chapeau les canotiers du marais. Robe vintage.
H&M fawn necklace, Isabel Marant pear necklace, Les canotiers du marais hat, vintage dress.
–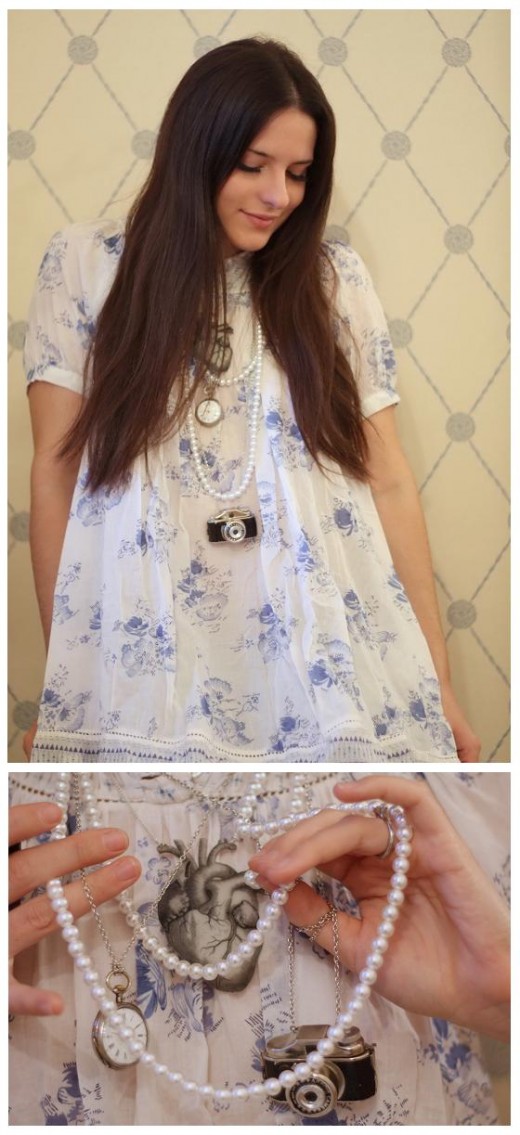 Pendentif cœur Paraphernalia. Pendentif appareil photo The french factory. Montre vintage. perles vintage. Robe H&M.
Heart necklace Paraphernalia, Camera necklace The french factory. Vintage watch and pearls necklace. H&M dress.
–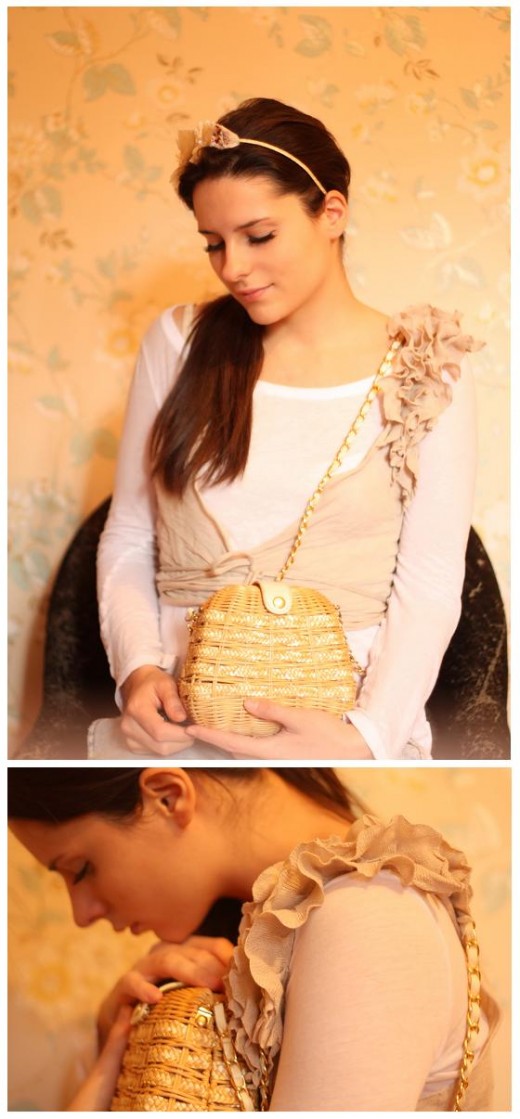 Serre tête fabriqué moi même. Sac, gilet volanté et T-shirt h&M.
Selfmade headband. H&M bag, ruffle vest and Tshirt.
–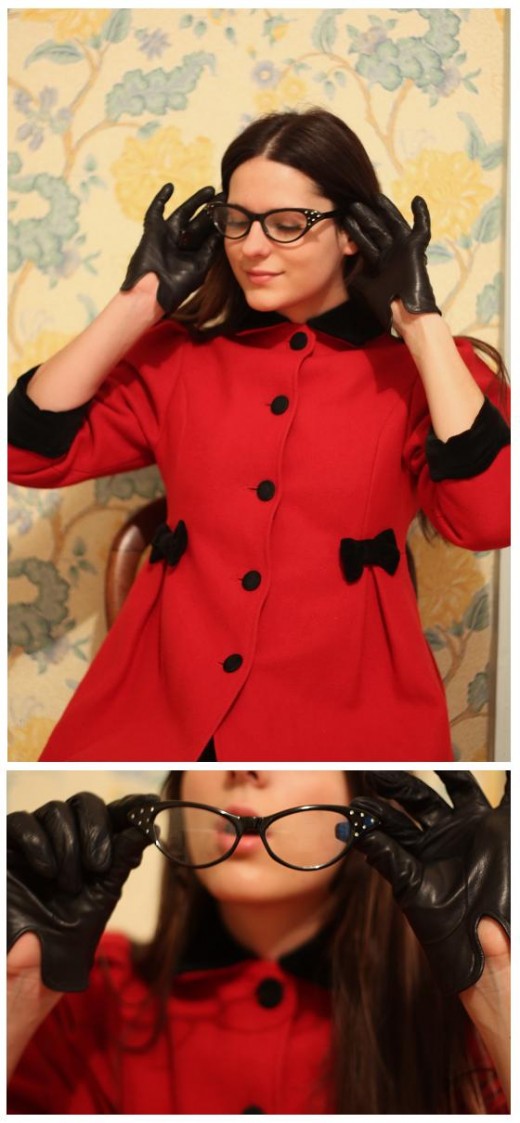 Manteau, lunettes et gants vintage.
Vintage coat, gloves and glasses.
–
–