–
As I've already done here and here, here are a few more little things that tickle my fancy these days!
Comme je l'ai déjà fait ici et ici, voici réunies quelques petites choses dont j'ai drôlement envie !
–
1 ) Semi-precious baked goods. Who wouldn't love to find a diamond in her cake, really? Des patisseries precieuses. Qui ne voudrait pas trouver un diamand dans son gateau ?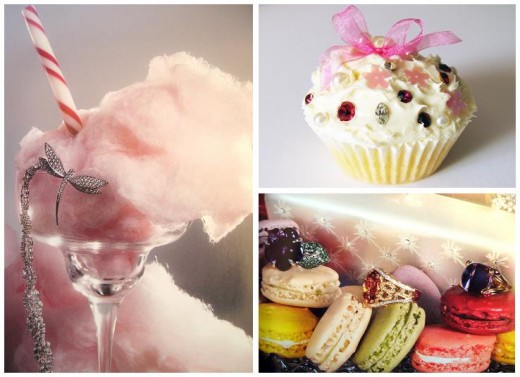 1-3 Lula issue n°6, 2- I put deadly nightshade in your cup of tea
–
2 ) A funny little chick, anyone? This photo is both beautiful at hilarious! Ce drôle de poussin ? Cette photo est à la fois belle et hilarante !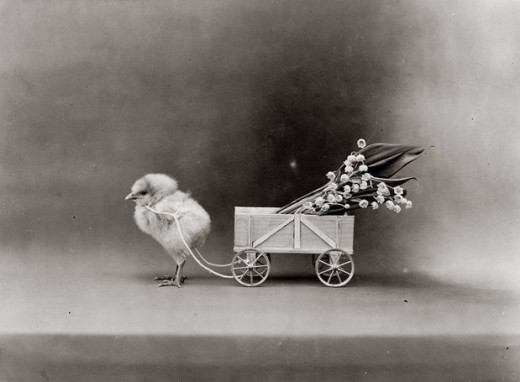 –
3 ) A hair bow, preferably in blonde or red hair. Un noeud dans les cheveux, blonds ou roux de préfèrence.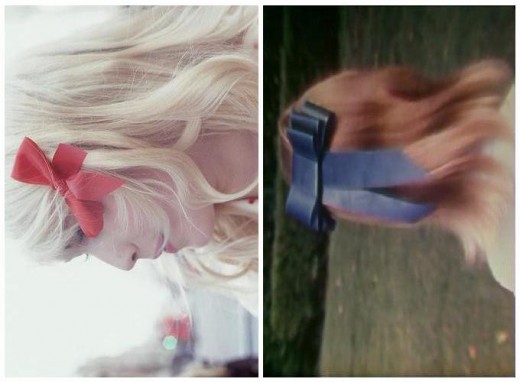 1- Saga, 2- ?
–
4) A gorgeous bouquet of roses, as gorgeous as the beautiful Scarlett and her blonde locks. Un bouquet de roses, aussi belles que la jolie Scarlett et ses boucles blondes.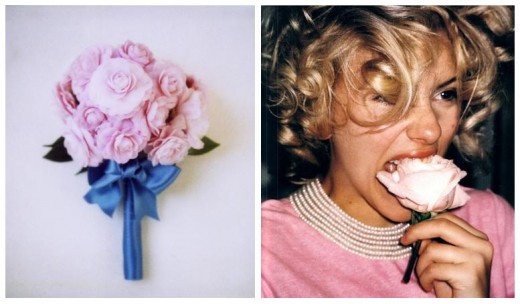 1- Danske, 2- Mario Testino
–
5) Birds: Again, and forever. Encore et toujours… des oiseaux

1- Jochen Lempert,  2- Hello bum, 3- ?
–
6) Very, very long hair! De très très longs cheveux !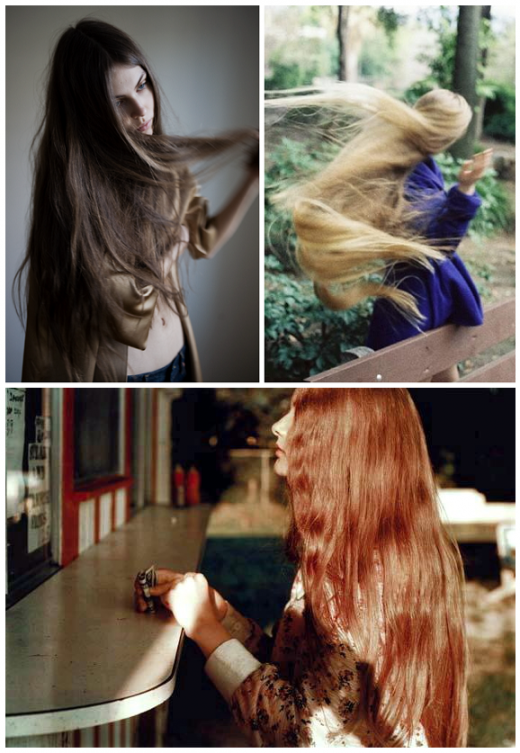 1- I love fake, 2- Amanda Key Riley, 3- William Eggleston
–
7) Multicoloured animals. Des animaux multicolores.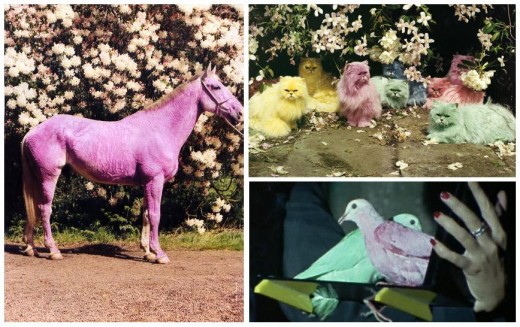 1-2 Tim Walker, 3- Celine and Julie go boating
–
8) Eerie, weird, and frightening films. Des films aux ambiances étranges et effrayantes.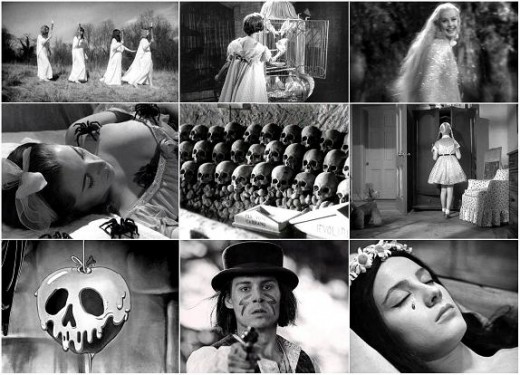 1- ?, 2- Les yeux sans visage, 3- A midsummer night's dream , 4- This Night I Will Posses Your Corpse, 5- Viaggio in Italia, 6- Bad seed, 7- Snow white, 8- Dead man, 9- Viy
–
9) A pink house, at the back of the garden, or in the bedroom. Une maison rose, au fond du jardin ou dans sa chambre.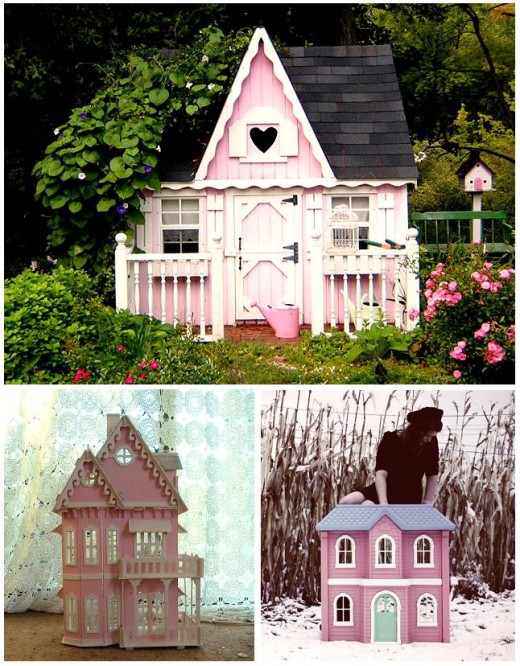 1- Treasured heirlooms, 2- Caitlin quiet, 3- e.v.n
–
10) A black cat, unless you're superstitious! Un chat noir, pour ceux qui ne sont pas superstitieux !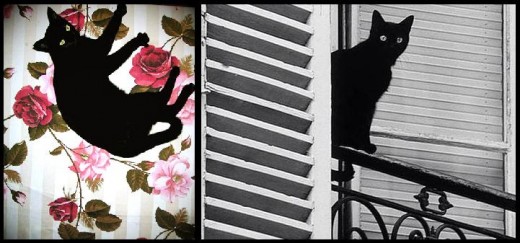 1- Hasisi park , 2- An owl
–
11) Sixties makeup. Un maquillage dans le style des sixties.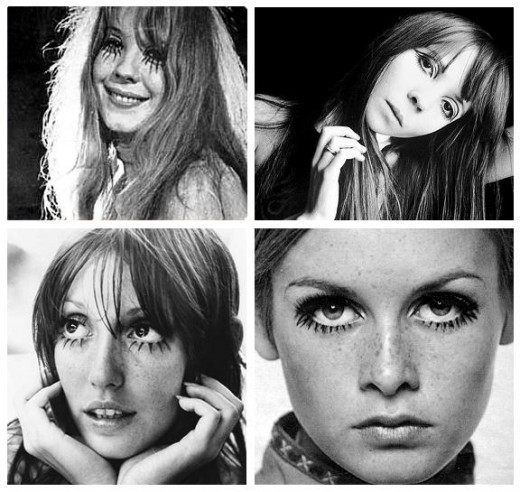 1- Pamela des Barres, 2- Penelope tree , 3- Shelley Duvall, 4- Twiggy
–
12) A cuckoo clock! I'd desperately love to find a white one, or a wooden one that I could paint.Un coucou ! J'en cherche déséspérement un blanc, ou en bois à tout simplement peindre.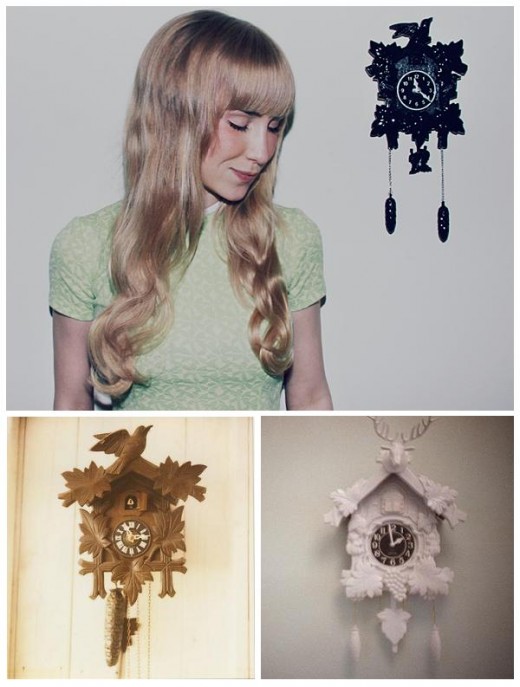 1- Ponygraph, 2- Marie EK, 3- Miuu
–
And finally, a few black and white photographs to conjure up the spring. Sunshine, please come back! Et pour finir, quelques images d'inspiration en noir et blanc pour cet été. Vivement que le soleil revienne !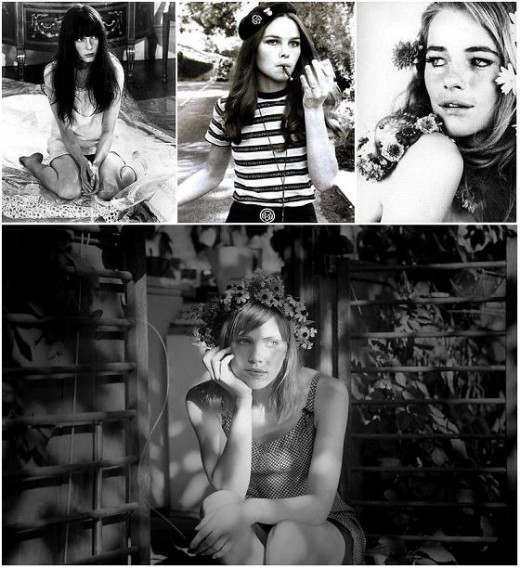 1- Mia Farrow in Secret ceremony, 2- Michelle Phillips, 3- Charlotte Rampling, 4-n.gat
–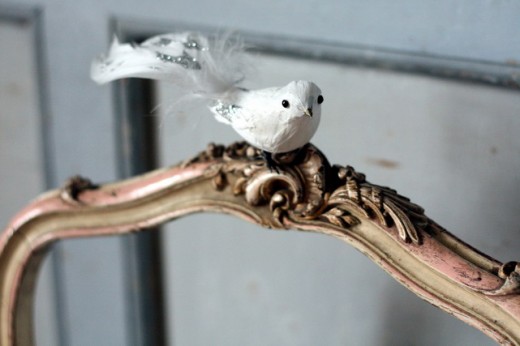 –
Sometimes I dream of living in an alternate universe,
where I live in a blue room,
with a silver crown and silver shoes,
and birds by the thousands.
–
Music: Camille – Baby carni bird
–
Parfois je m'imagine, parfois j'aimerais
Vivre dans un autre monde, dans une chambre bleue
Avec une couronne et des chaussures argentées
Et entourée d' oiseaux par milliers.
–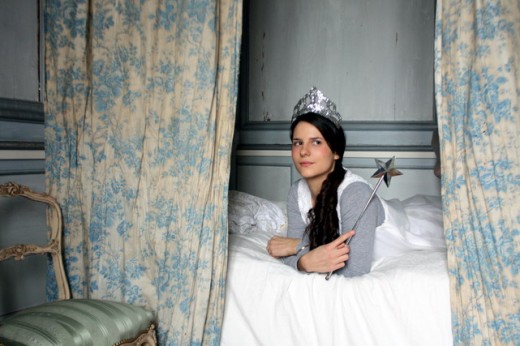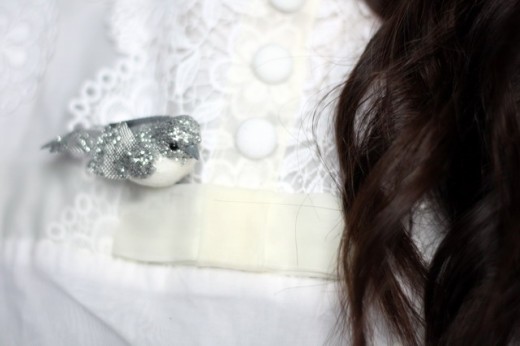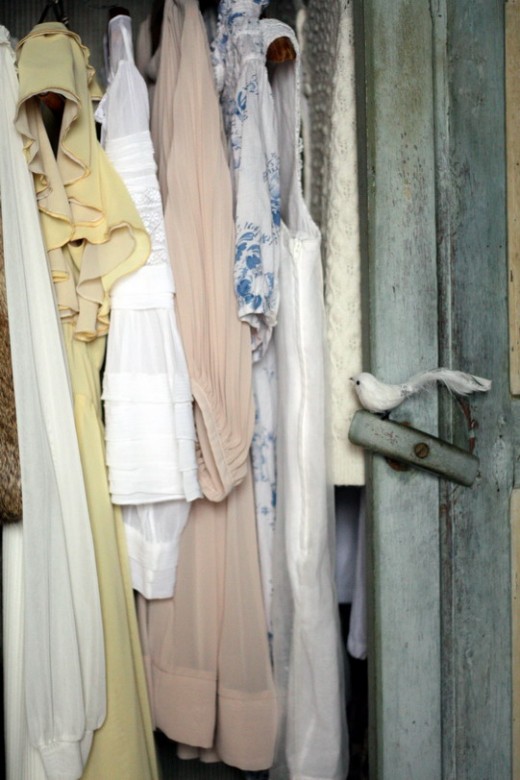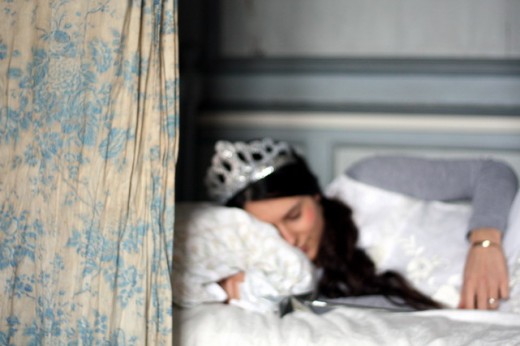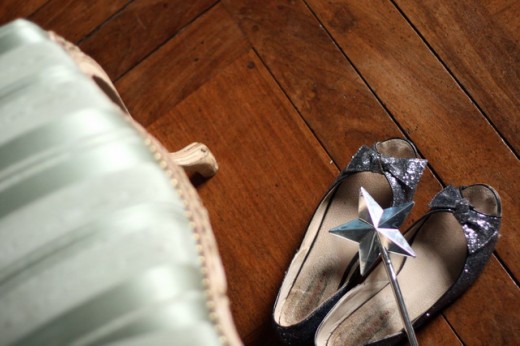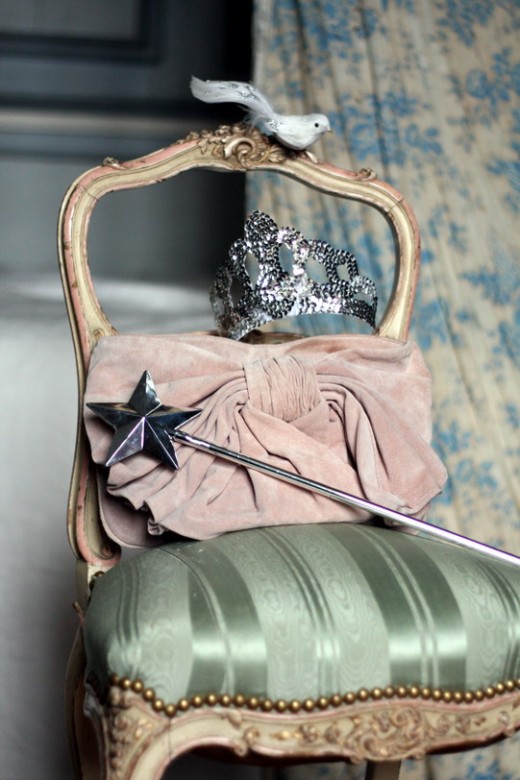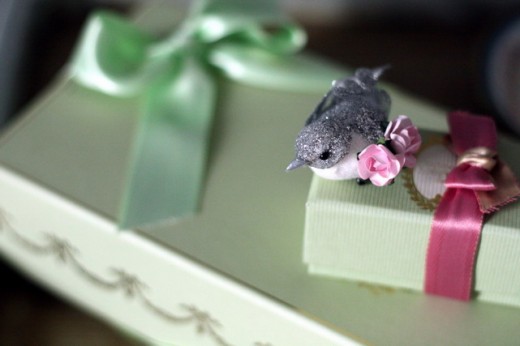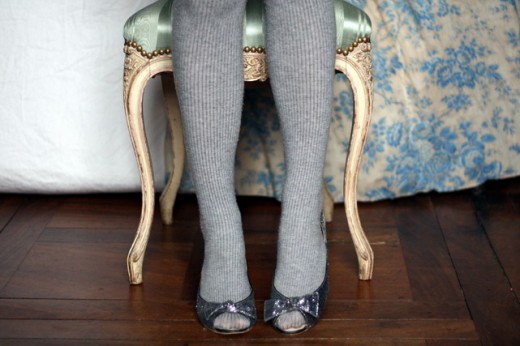 –
Robe h&m / h&m dress
Tshirt h&m / h&m tshirt
chaussures manoush / Manoush shoes
Sac rose Topshop / Topshop pink bag
–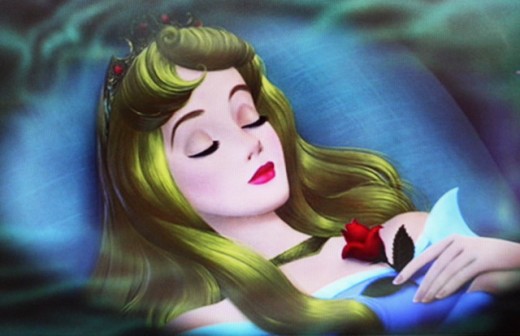 –
Watching sleeping beauty last night gave me the idea to recreate Princess Aurore wardrobe.
This very famous Disney heroine is also one of the caracter from my childrood I remenber the most, and I would not be surprised if it was the same for you !
Regarder La belle au bois dormant hier soir m'a donné l'envie de recréer la garde robe de la princesse Aurore.
Cette célèbre heroïne Disney et aussi très ancré dans mes souvenirs d'enfance, et sans doute dans les vôtres aussi !
–
In the forest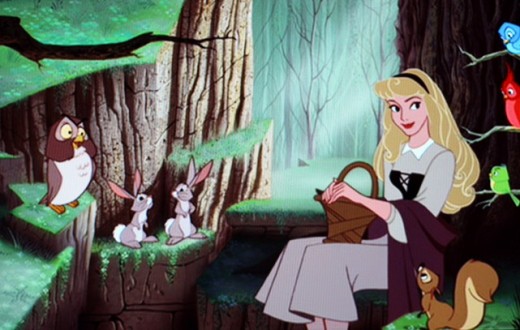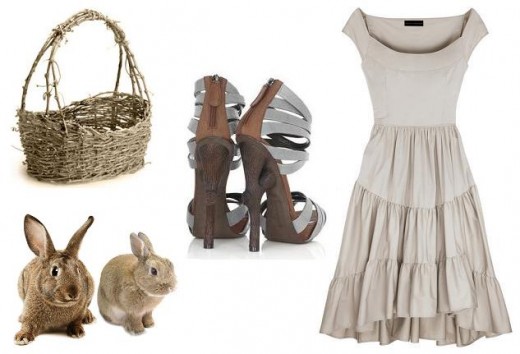 Narciso Rodriguez dress, Emanuel Ungaro heels.
Robe Narciso Rodriguez, chaussures Emanuel Ungaro.
–
When the dress turns blue to pink .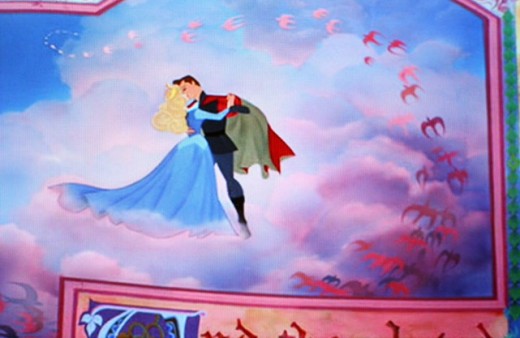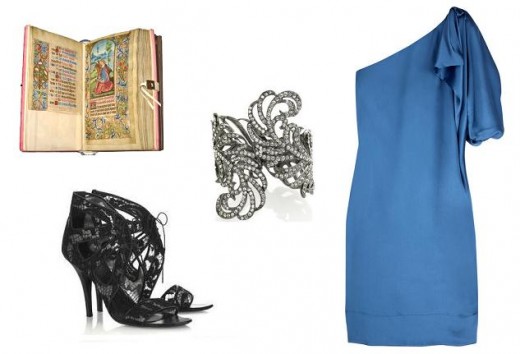 Stella McCartney dress, Givenchy heels, Kenneth Jay Lane bracelet.
Robe stella McCartney, chaussures Givenchy, bracelet Kenneth Jay Lane.
–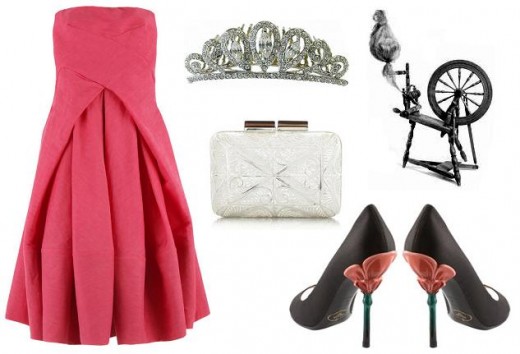 Donna Karan dress, Prada heels, Celestina clutch, White aisle tiara.
Robe Donna Karan, chaussures Prada, pochette Celestina, tiare White aisle.
–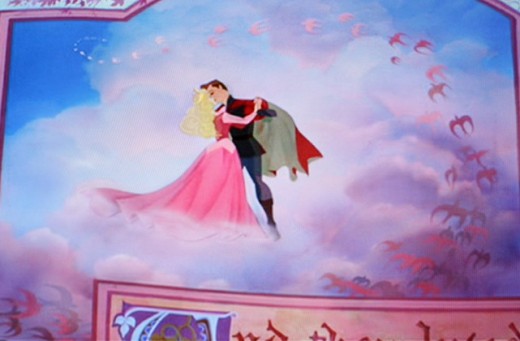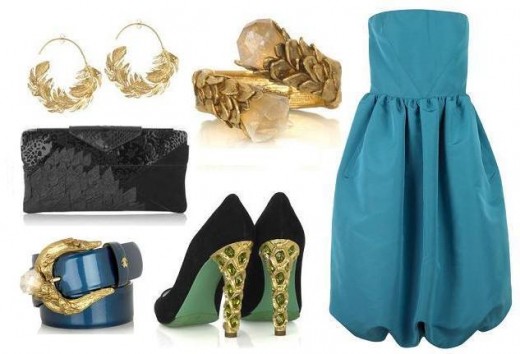 Oscar de la Renta dress, miu miu heels, Roberto Cavalli bracelet and belt, Chloé clutch, Alex Monroe earings. Robe Oscar de la Renta, chaussures miu mius, bracelet et ceinture Roberto Cavalli, pochette Chloé, boucles d'oreilles Alex Monroe.
–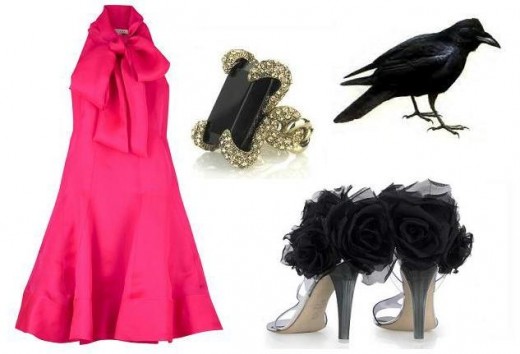 Celine dress, Alexander McQueen heels, Roberto Cavalli ring.
Robe Celine, chaussures Alexander McQueen, bague Roberto Cavalli.
–
Clothes available on net a porter. Vêtements disponibles sur net a porter.
Dans la série relooking des héroïnes de notre enfance :  
Holly Golightly dans breakfast at Tiffany's, Margot Tenenbaum, Amélie Poulain, Le petit chaperon rouge, Blanche Neige, Iris dans taxi driver, Mercredi dans la famille Addams, Mathilda dans léon, Peau d'âne, Alice au pays des merveilles, Maria dans la mélodie du bonheur, Mary Poppins, Dorothy dans la magicien d'Oz.
–