–
Tremblez, c'est bientôt Halloween !
C'est un spécial relooking de personnages sombres  et emblématiques de cet évenement que je vous propose aujourd'hui.
Ça faisait un bon moment que je n'en avais pas fait tout de même !
Du noir, des rayures, quelques accessoires effrayants , nos personnages singulier adeptes de cimetières et autres manoirs poussiéreux sont prêts à vous glacer le sang !
–
Are you scared yet? It's almost Halloween!
I've decided to revamp some classic dark characters today, especially since they are so emblematic of this time of year.
I guess I was due… I hadn't done one in a while!
Black, stripes, a few frightening accessories… the characters portrayed here are no strangers to graveyards, rickety old mansions, and all things bone chilling!
–
Lydia Deetz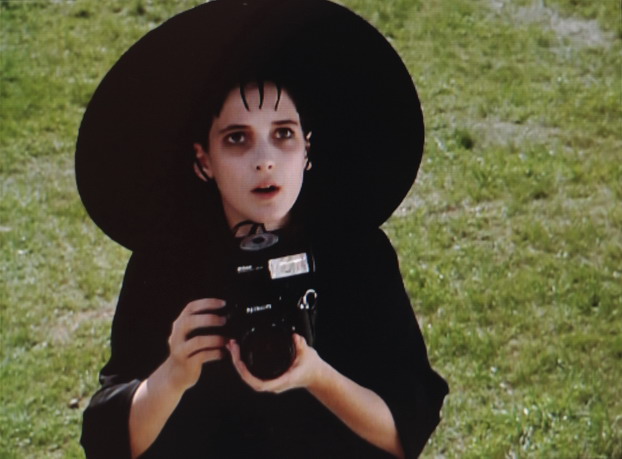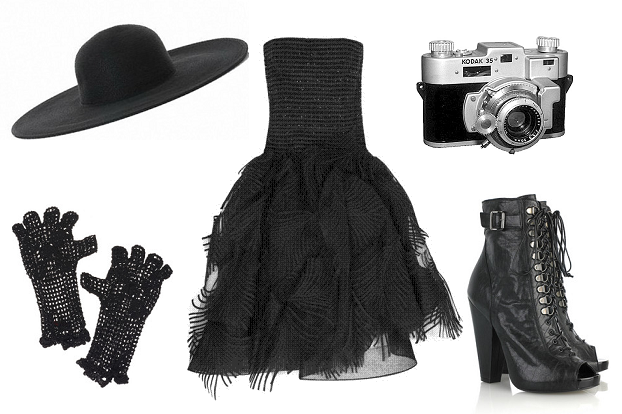 Oscar de La Renta dress, Rochas fingerless gloves, Givenchy boots, Style hive wide brim hat
–
Wednesday Addams
Previously here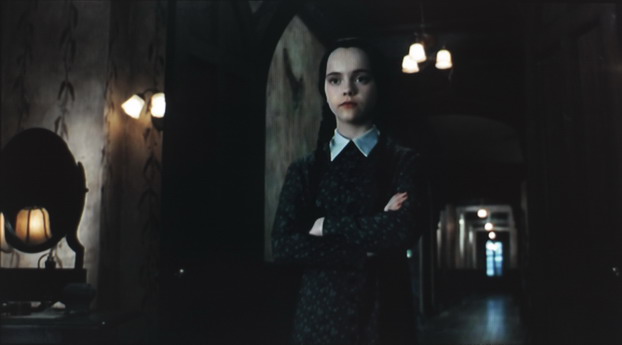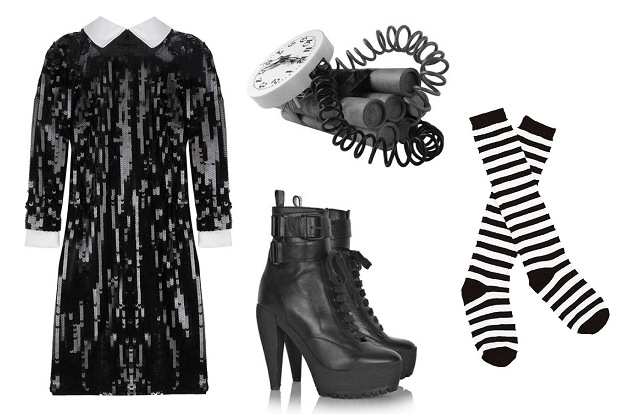 Sonia Rykiel dress, Burberry boots
–
Beetlejuice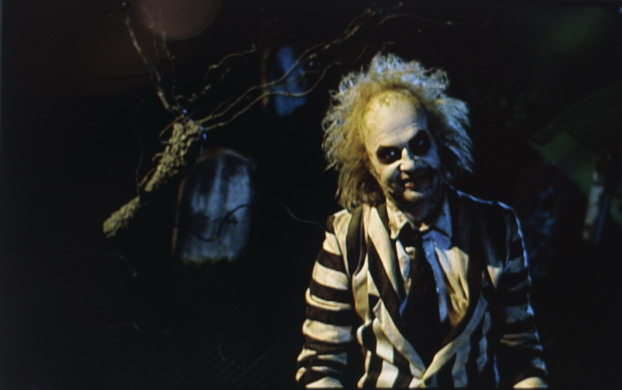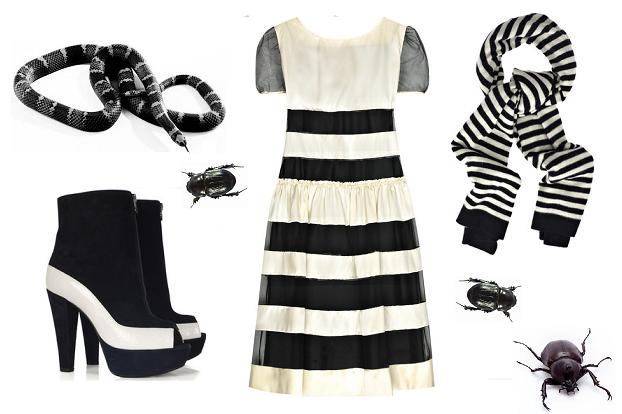 Luella dress, Marni heels, DKNY scarf
–
Morticia Addams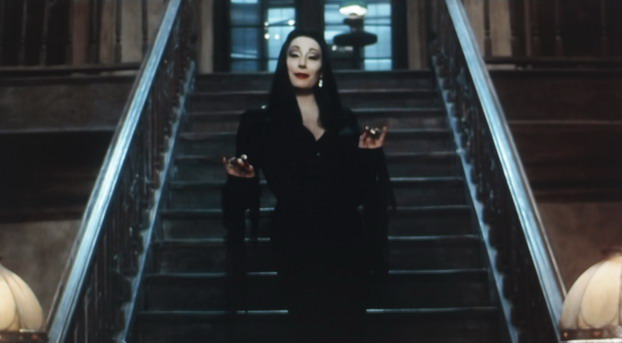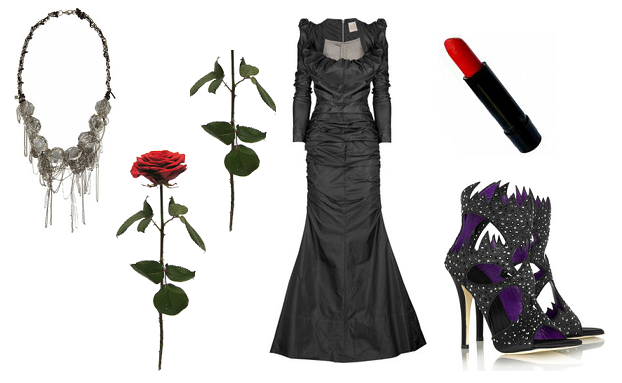 Vivienne Westwood Gown, Giuseppe Zanotti Heels, Dannijo necklace

–
Edward Scissorhands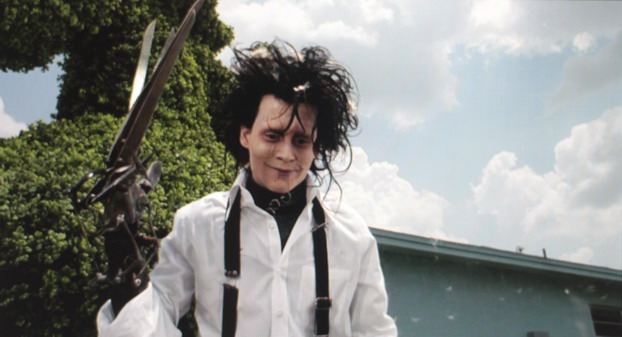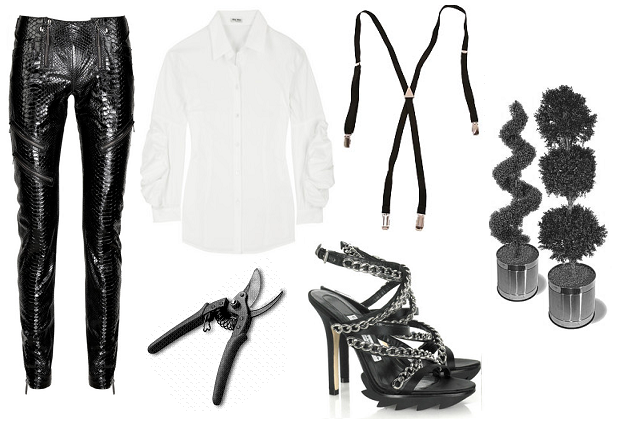 Emilio Pucci pants, miu miu shirt, Asos straps, Camilla Skovgaard heels
–
Dans la série relooking des héroïnes de notre enfance :  La belle au bois dormant, Holly Golightly dans breakfast at Tiffany's, Margot Tenenbaum, Amélie Poulain, Le petit chaperon rouge, Blanche Neige, Iris dans taxi driver, Mercredi dans la famille Addams, Mathilda dans léon, Peau d'âne, Alice au pays des merveilles, Maria dans la mélodie du bonheur, Mary Poppins, Dorothy dans la magicien d'Oz.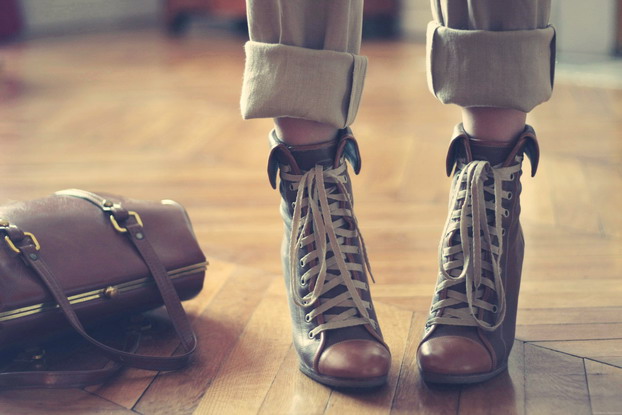 –
Les voilà de nouveau !
Quand je vous disais qu'elles étaient greffées à mes pieds.
Ces bottines à lacets Chloé sont un tel coup de cœur qu'elles m'inspirent milles tenues.
Sur les milles, Je vous en présente aujourd'hui quatre.
Le tout dans des couleurs automnales, beige, gris, kaki et bleu délavé, parfait pour débuter l'automne … du bon pied.
–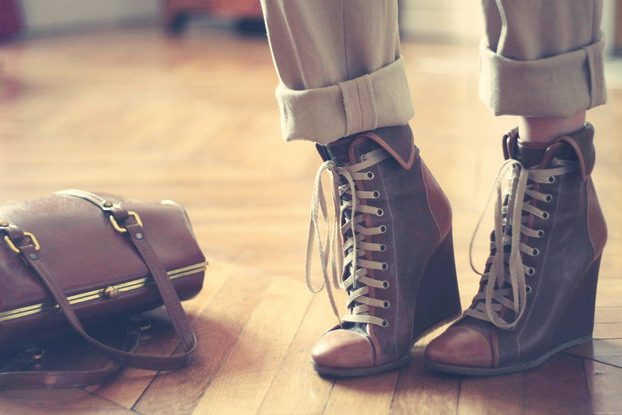 –
Here they are again!
Remember when I told you they were glued to my feet?
I'm so in love with these Chloé lace up boots that they keep inspiring me to come up with hundreds of outfits. Thousands, even. I've decided to showcase four of them for you today.
They all revolve around a fall colour palette: beige, grey, khaki, washed out blue… Perfect for starting the fall off… on the right foot.
–
–
Look 1
Un grand pull tricoté, pantalon et blouse fluide, les chaussures ont ici comme un air de bottes d'alpiniste.
An oversized cardigan, trousers, and a flowing blouse give these boots a mountain climber edge.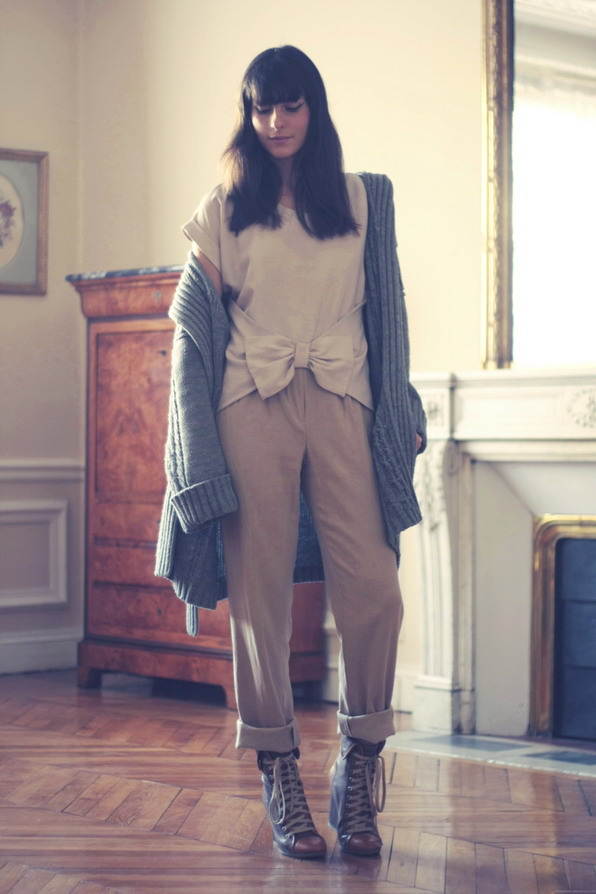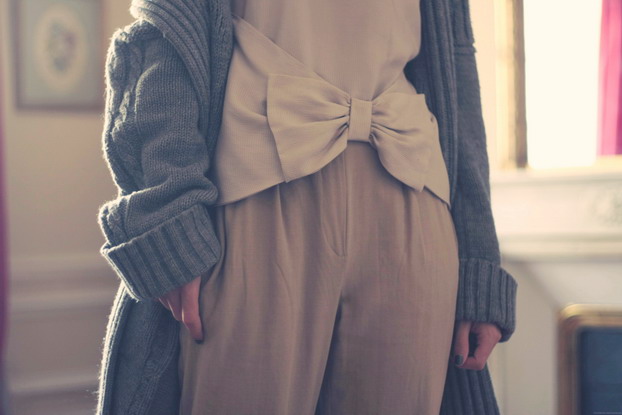 Vintage pants and knitted jumper, H&M top
–
Look 2
Ce look est le résultat d'un grand hasard. J'ai pioché veste, T-shirt et pantalon à l'aveuglette dans mon placard. Je me rend compte que ces bottines ont ainsi un grand pouvoir magique: elles ont la capacité de donner du peps et de l'allure à n'importe quelle tenue !
This outfit resulted from me randomly grabbing a vest, t-shirt, and trousers from my closet. I'm beginning to realize that these boots have magical powers: they really can add pizzazz to any outfit!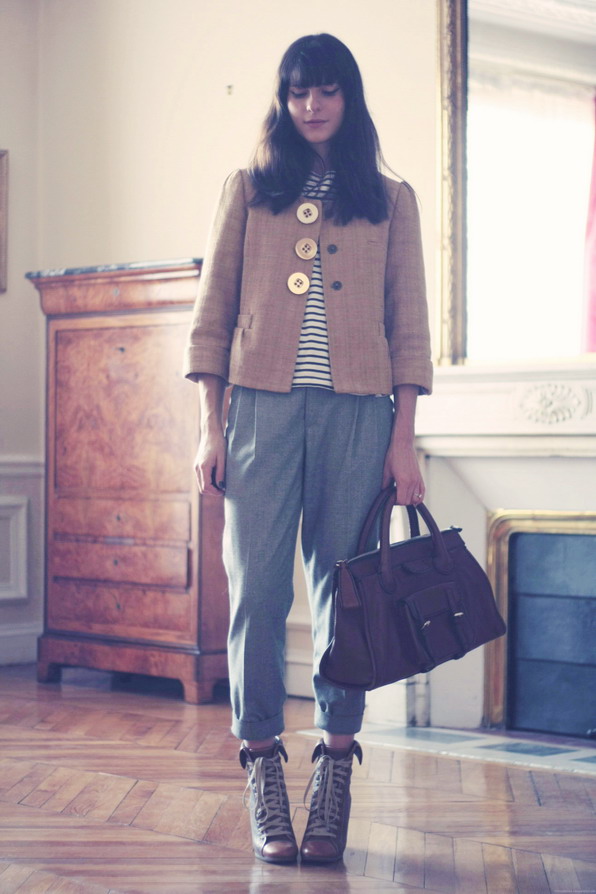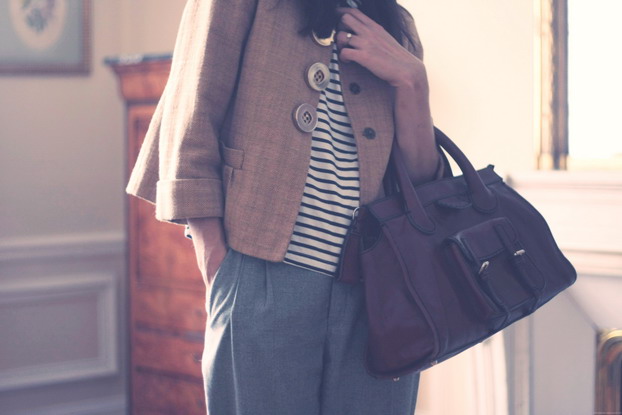 Zara pants, H&M jacket, Vintage Tshirt, Chloé bag
–
Look 3
Pas de crise cardiaque je vous en prie, la jupe se cache tout simplement en dessous de la liquette en denim. Et les chaussures … elles me font penser à des patin à glace cette fois ci !
Dès que les degrés seront en dangereuse chute libre, je remplacerais collants couleur chair par un collant en laine gris.
Don't worry, I'm wearing a skirt, it's just hiding underneath the denim! And the shoes… They remind me of ice skates here!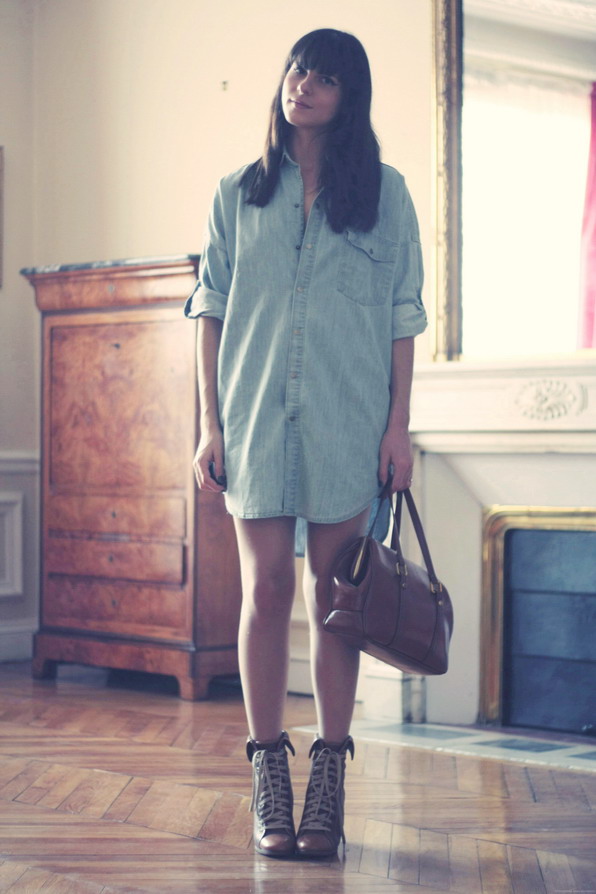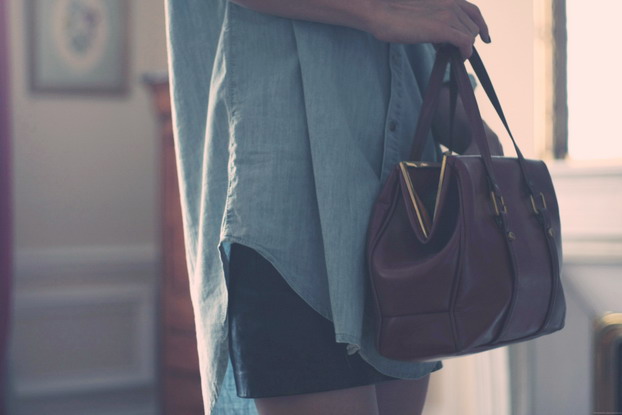 Mango denim dress, Zara skirt, vintage bag
–
Look 4
Avant de faire l'acquisition récente de ce pantalon, je pensais que l'imprimé léopard pouvait difficilement se porter autrement qu'avec du noir. Je sens que ce manteau doudou va plutôt côtoyer beige et kaki cet hiver !
I used to think that leopard print didn't really work with anything other than black… until I acquired this pair of trousers! Somehow, I think I might have to marry this cozy jacket with a lot more beige and khaki this winter!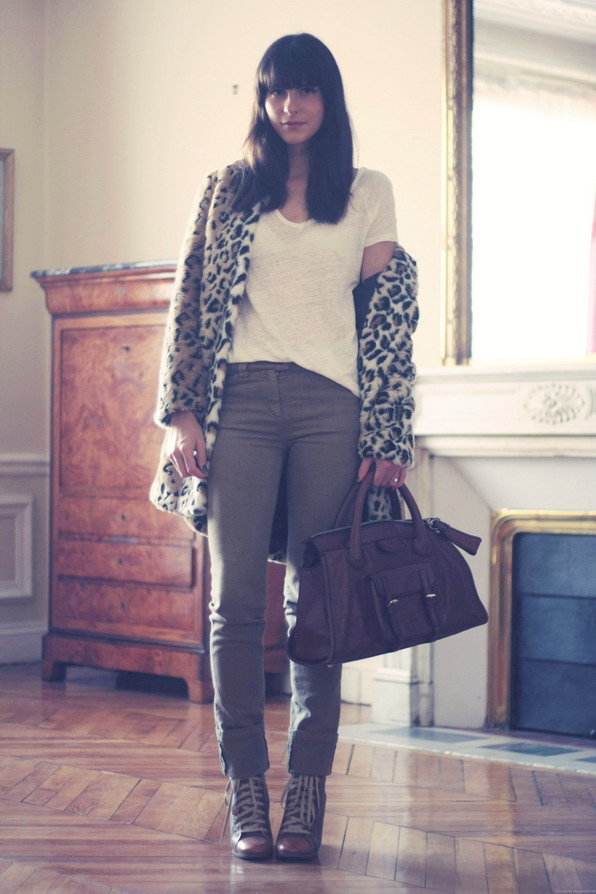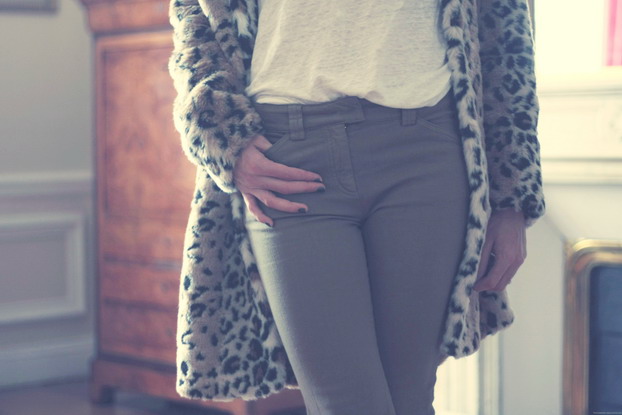 Zara coat, Balenciaga pants, zara Tshirt, Chloé bag

–

Translation by Victoria Morrison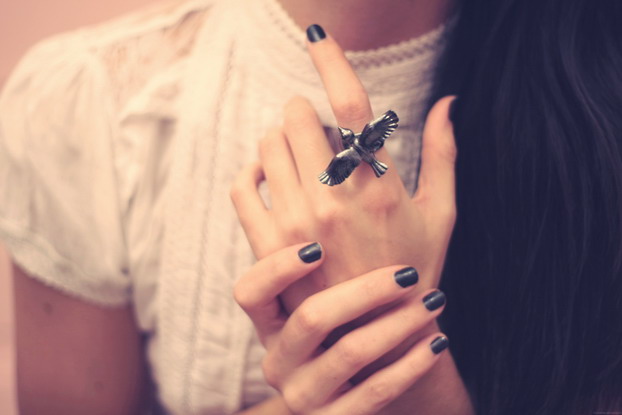 –
Quoi de nouveau dans ma garde robe ?
What's new in my closet ?
–
Des Bottines  à lacets Chloé, littéralement greffées à mes pieds depuis ce matin.
Chloé lace up wedges, glued on my feet since this morning.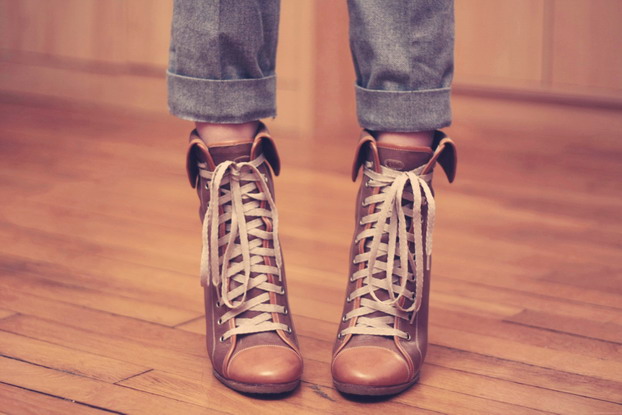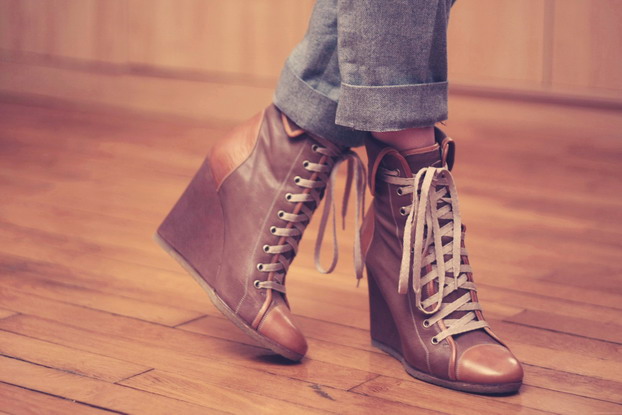 –
Une robe Topshop. A Topshop dress.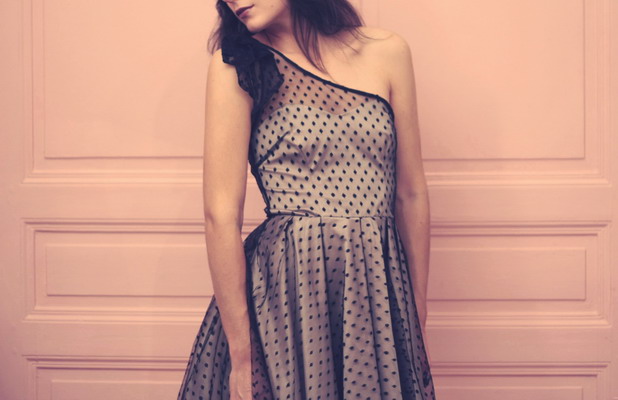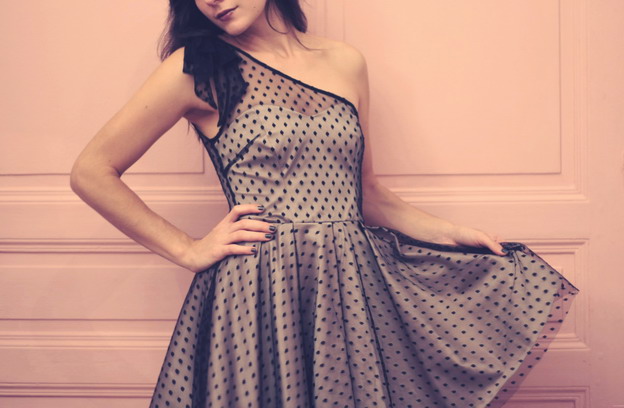 –
Une bague colombe Mango. A Mango dove ring.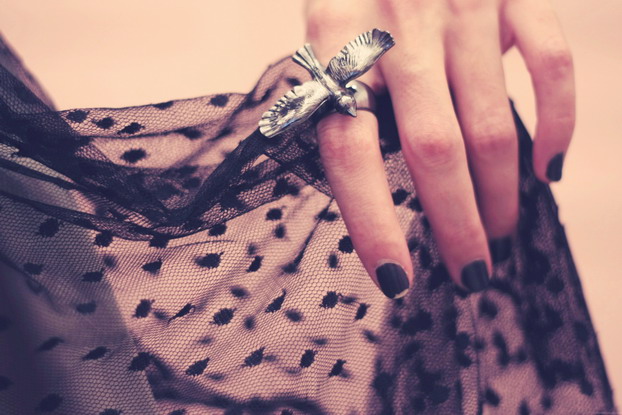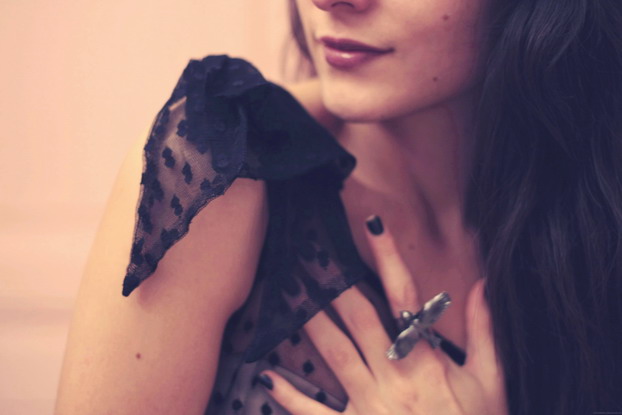 –
Un collier chaînes Mango. A Mango necklace.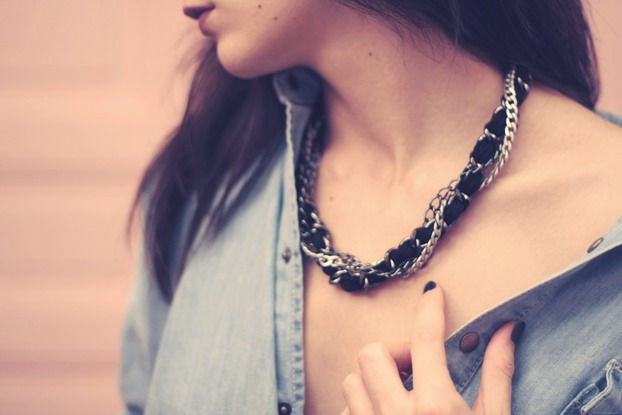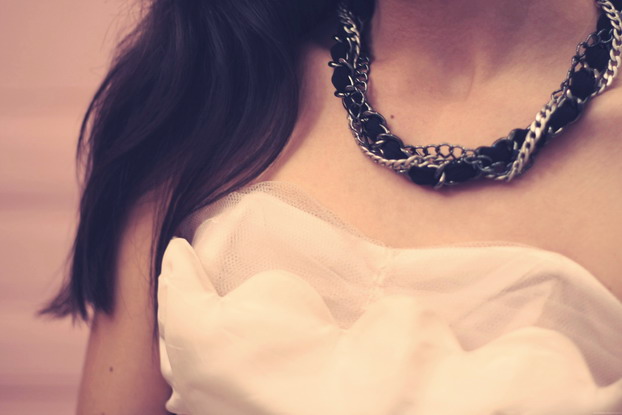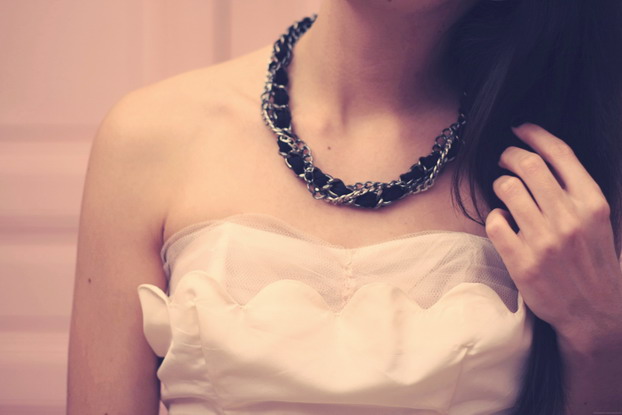 ( Vintage pink scalopped prom dress )
–