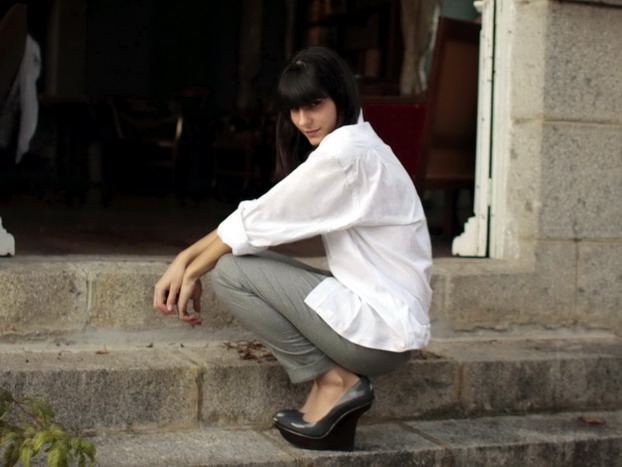 –
Je ne suis pas très chemise, et pourtant je ne me sens jamais aussi bien que lorsque j'enfile celle de mon fiancé, la boutonne à la va-vite, un coté négligemment rentré dans le pantalon.
Une tenue très simple, mais qui prend tout son intérêt porté avec une paire de chaussures d'une hauteur tout aussi déraisonnable que la forme.
Comme elles m'avaient fait envie ces extravagantes plateformes Stella Mc Cartney !
Et les voir sur Mary Kate n'avait fait qu'accentuer mon envie de les avoir aux pieds. Même chaussures, même pose …  je n'ai plus qu'à me teindre en blonde et devenir millionnaire !
–
******
Although I'm not that into button-down shirts, there's nothing quite as good as throwing on something that belongs to my fiancé, half-heartedly fastened, one side tucked in with the other hanging out.
It's a simple outfit, but one that looks best with a pair of shoes that are shaped as unreasonably as they are high.
Oh, how I longed for these Stella McCartney platforms! Seeing Mary Kate with them only made me want them more.
Same shoes, same pose… All I have to do now is go blonde and become a millionaire!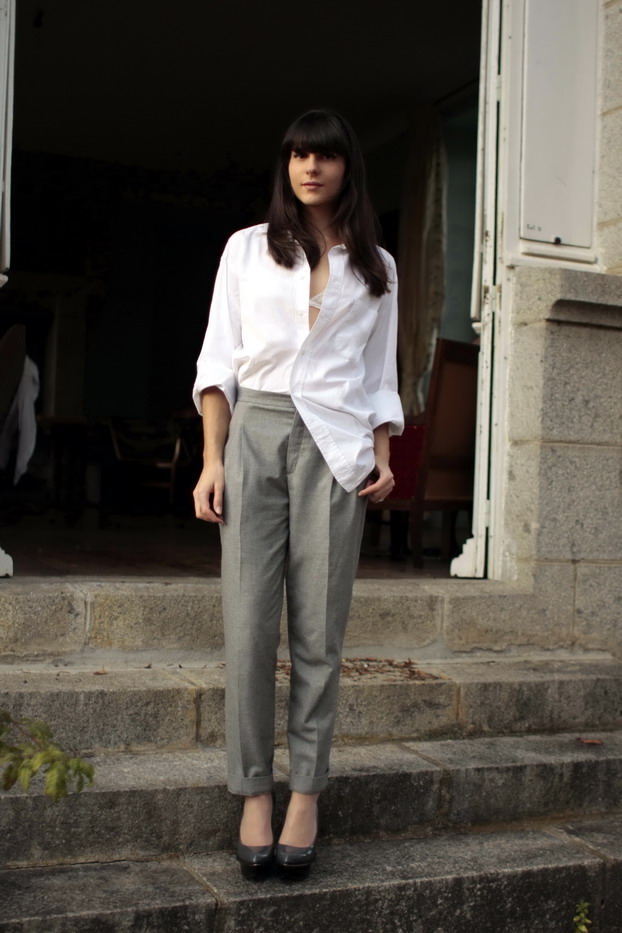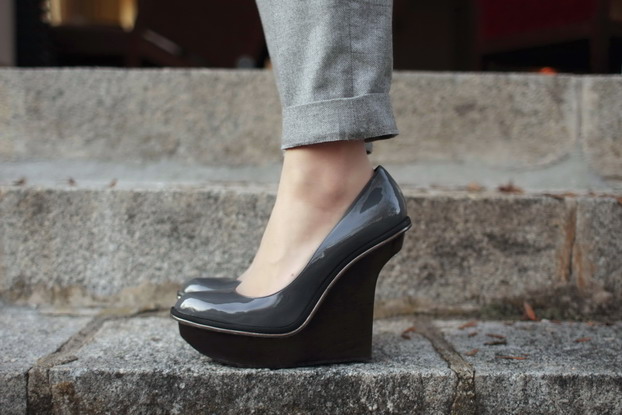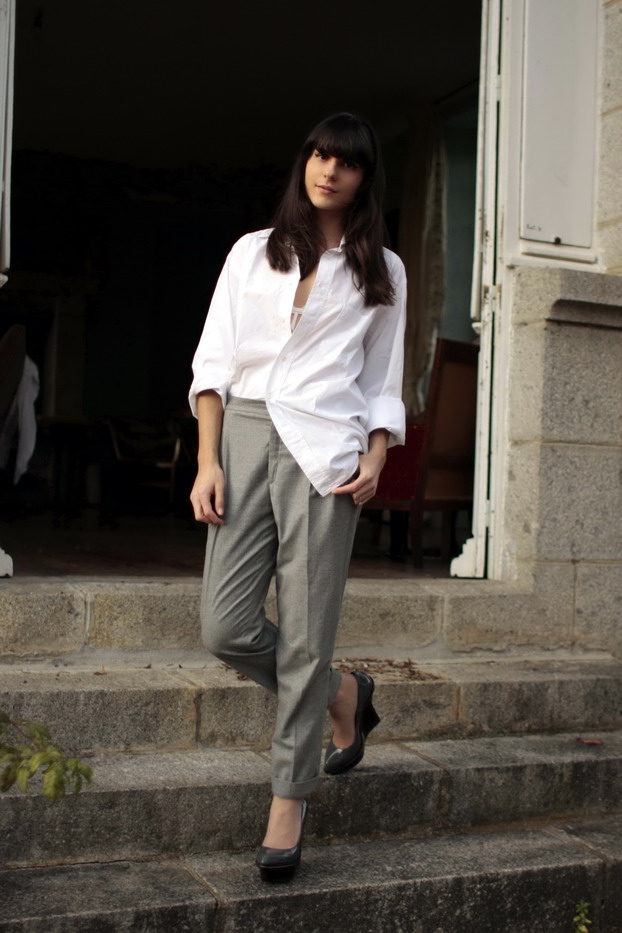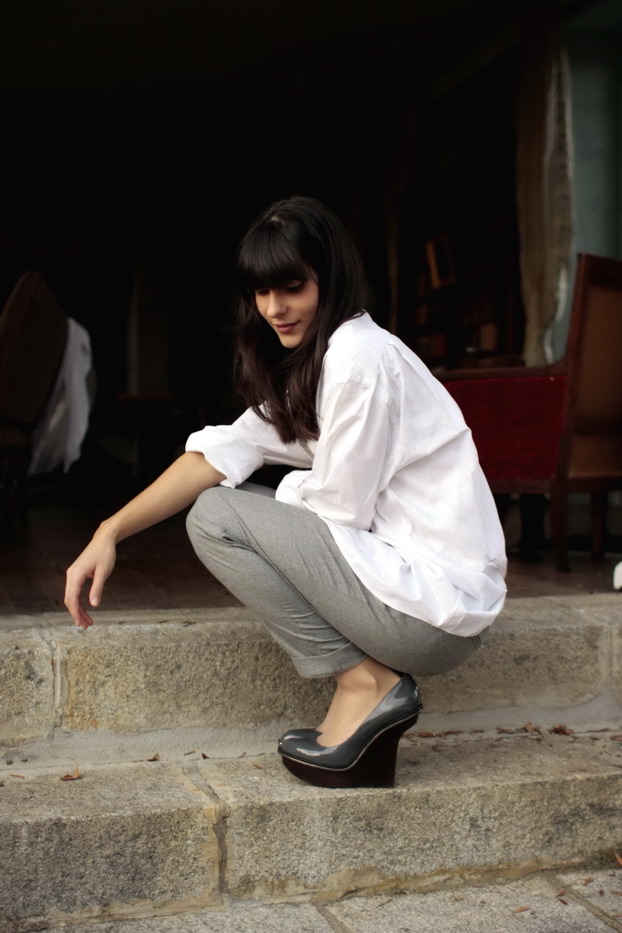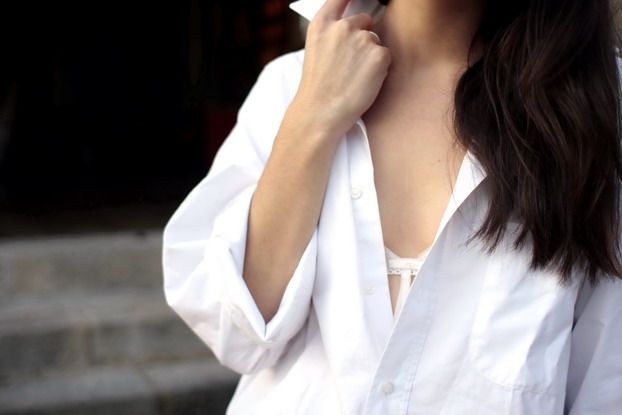 –
Pantalon Zara / Zara trousers
Chaussures Stella McCartney/ Stella McCartney platforms
–
Translation by Victoria Morrison
–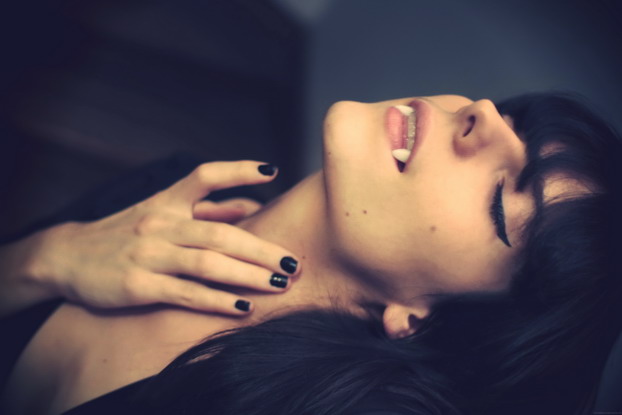 –
Lorsque les chauves souries s'envolent au clair de lune, juste pour une nuit, je deviens un vampire.
Chaque année, au même soir, je vois soudainement mes canines pousser. Elles deviennent longues, terriblement longues et pointues.
Mais n'ayez pas peur, car ma boisson favorite est loin d'être du sang frais, mais un cocktail de vin rouge – grenadine épicé !
–
Music: Magnus Carlson – Deep in a dream
–
Once a year, while the bats are flying beneath the moonbeams, I turn into a vampire.
Every year, on the same night, my canine teeth suddenly start to grow. They get long and sharp… frightfully so.
But fear not, my friends! For my drink of choice is not fresh blood, but a glass of red wine with a splash of spicy grenadine!
–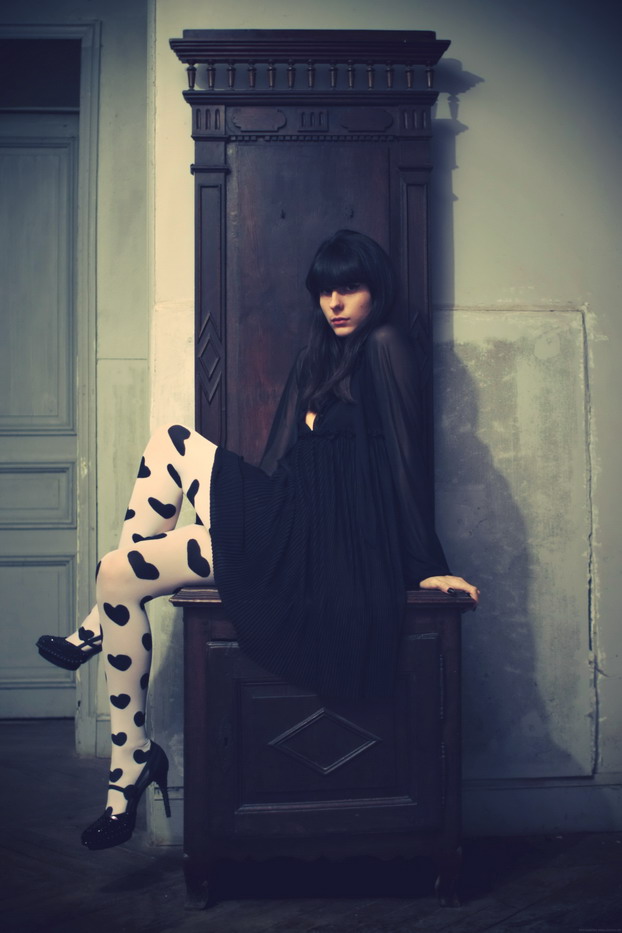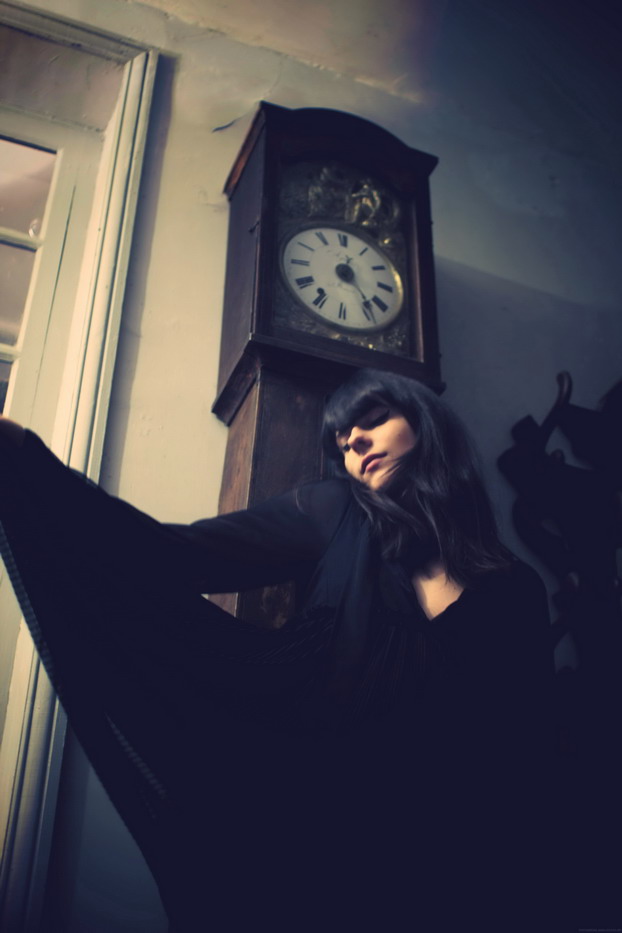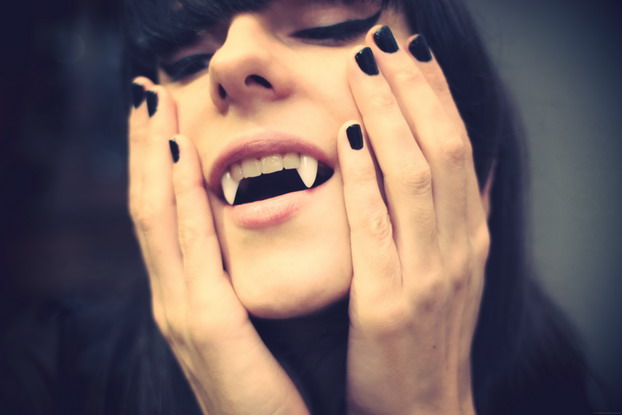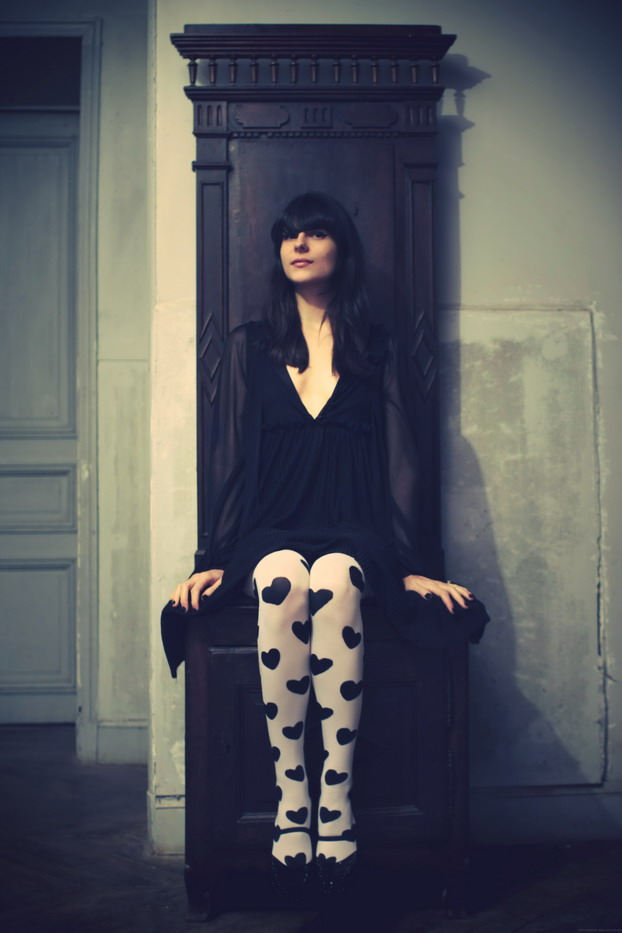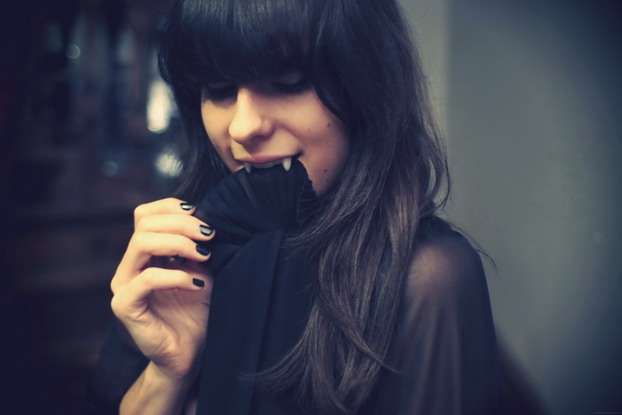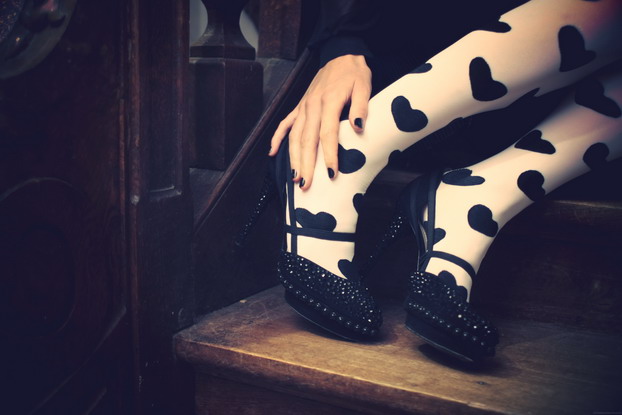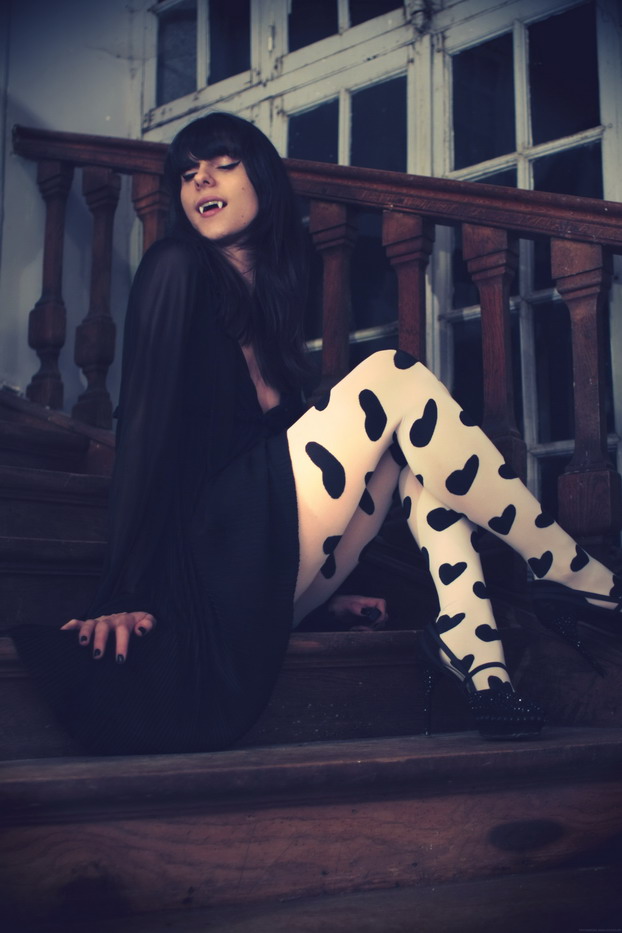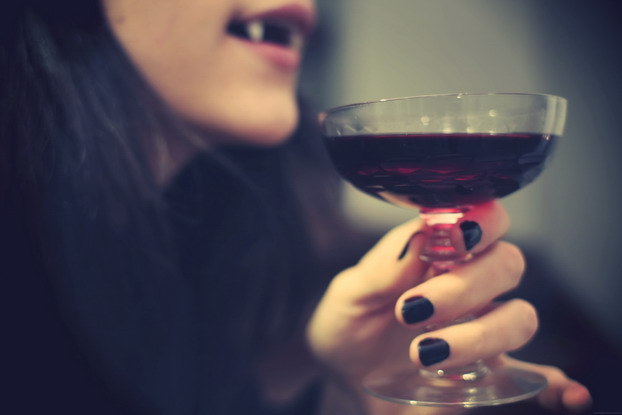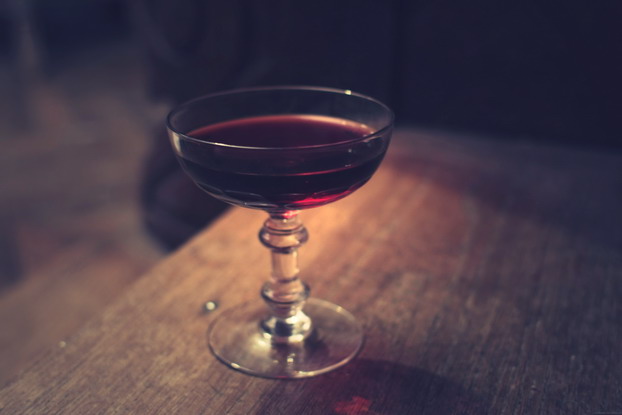 –
Robe H&M ( collection 2007) / H&M dress
Collants Emilio Cavallini / Emilio Cavallini tights
Chaussures Sonia Rykiel / Sonia Rykiel heels
Canines de vampire ici
–
Translation by Victoria Morrison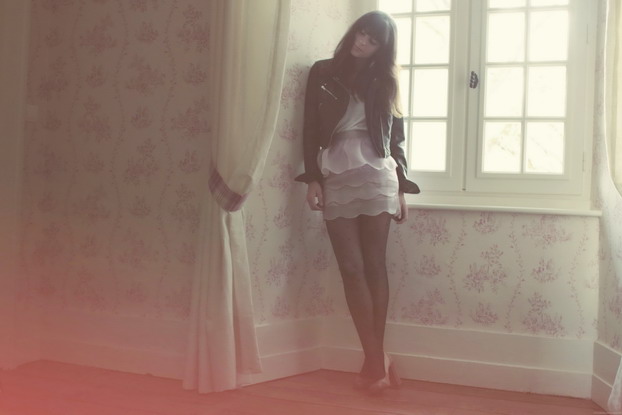 –
Une chose que vous devez savoir,  c'est que je suis une grande fan de vêtements en forme de pétale.
Parce que oui, ça me plaît d'avoir presque plus l'impression de porter une fleur qu'une jupe.
Christopher et Hannah eux me comprennent !
Bon week end !
Music: Nancy Sinatra – Flowers in the rain
One thing you should know is that I'm a huge fan of petal-shaped clothes.
I guess it's because it makes me happy to feel like I'm wearing a flower rather than a skirt. Christopher and Hannah both understand!
Have a great weekend!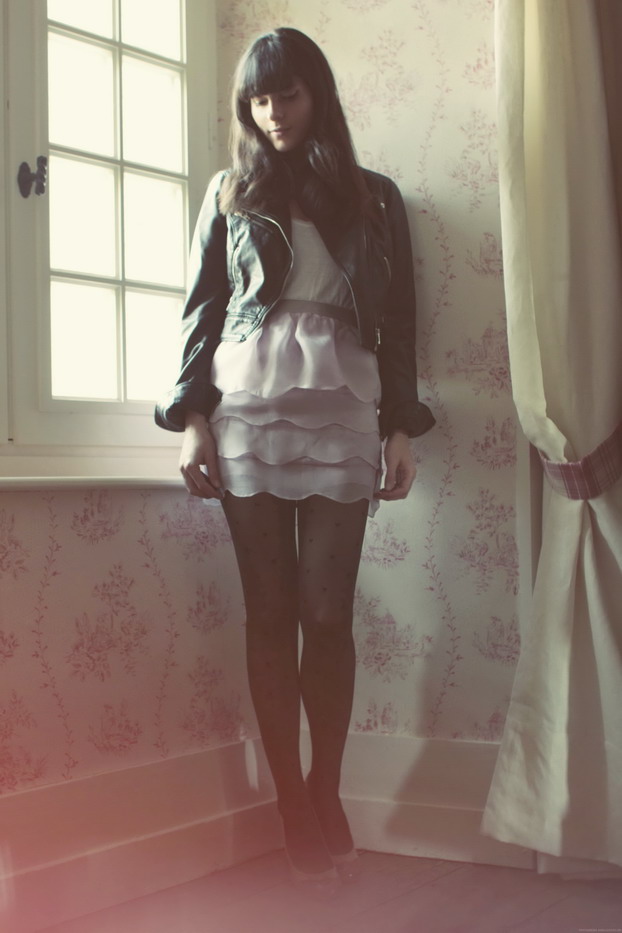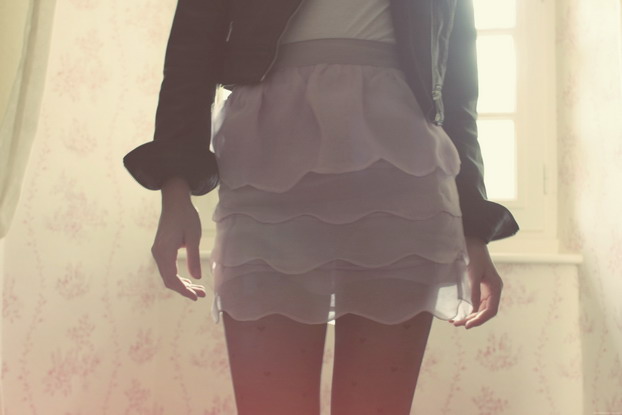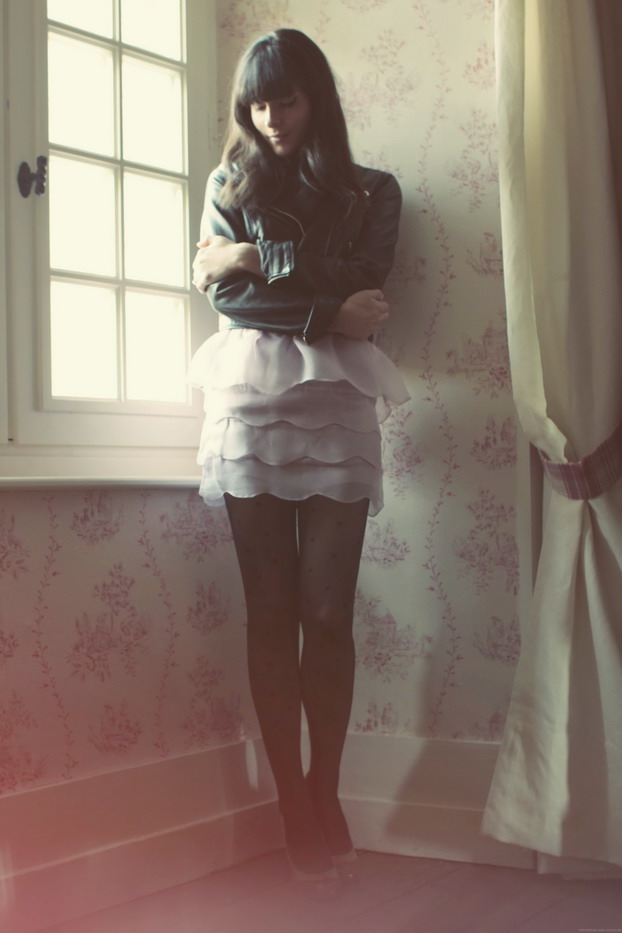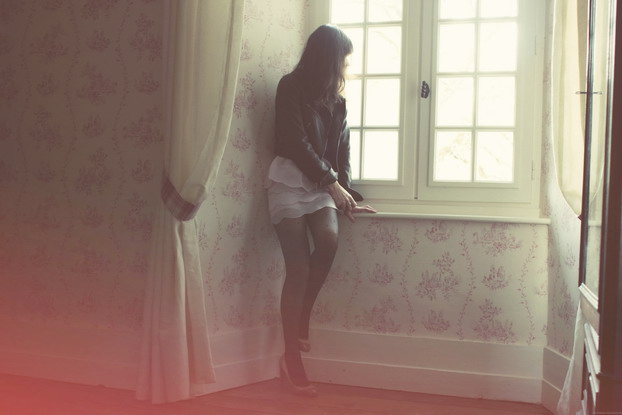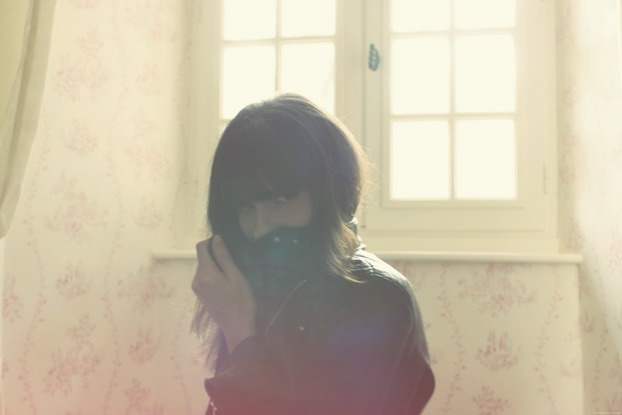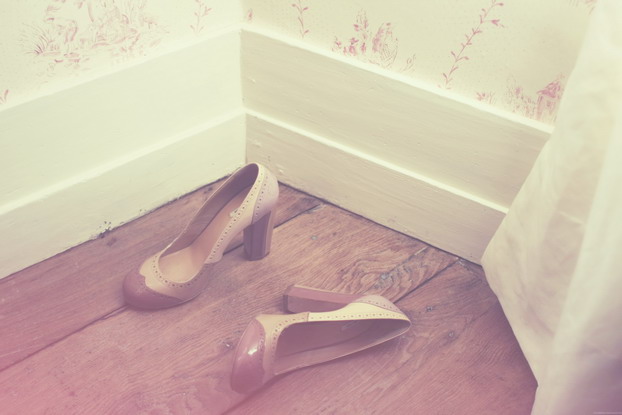 –
Pefecto H&M, Jupe Topshop, Tshirt Zara, Escarpins miu miu, collants Tabio
H&M jacket, Topshop skirt, Zara tshirt, miu miu pumps, Tabio tights
–