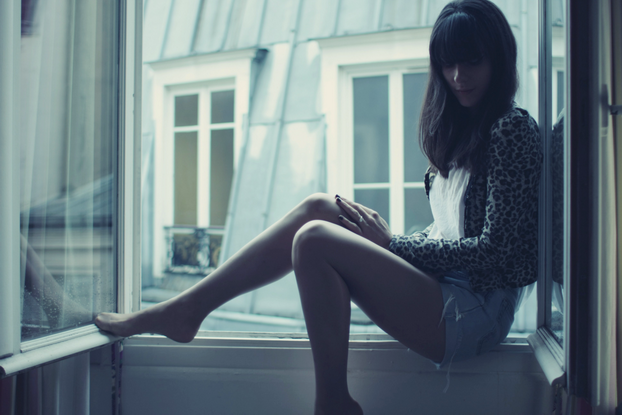 –
« Voilà ce qu'on fait le tout premier jour à Paris.
On se prend de la pluie. Pas du crachin mais une bonne vieille averse.
Puis on se trouve quelqu'un de vraiment agréable, et on traverse le Bois de Boulogne en taxi.
La pluie y est pour beaucoup. Parce qu'elle donne à Paris une délicieuse odeur.
Ce sont les marronniers humides. »
Audrey hepburn dans Sabrina.
–
Music: Soko – it's raining outside
–
« This is what you do on your very first day in Paris.
You get yourself some rain, not just a drizzle but honest-to-goodness rain.
Then you find yourself someone really nice, and drive her through the Bois de Boulogne in a taxi.
The rain's very important, because that's when Paris smells its sweetest.
It's the damp chestnut trees, you see. »
Audrey Hepburn in Sabrina.
–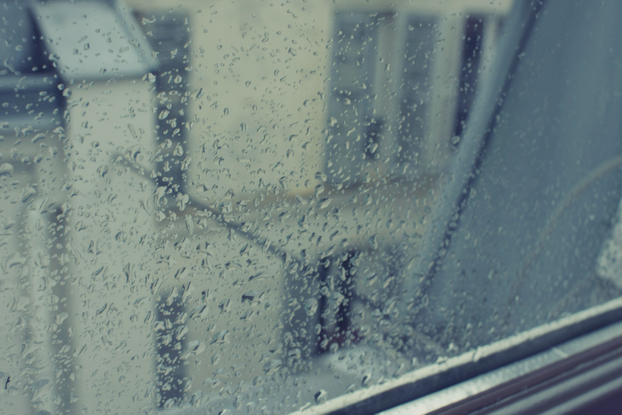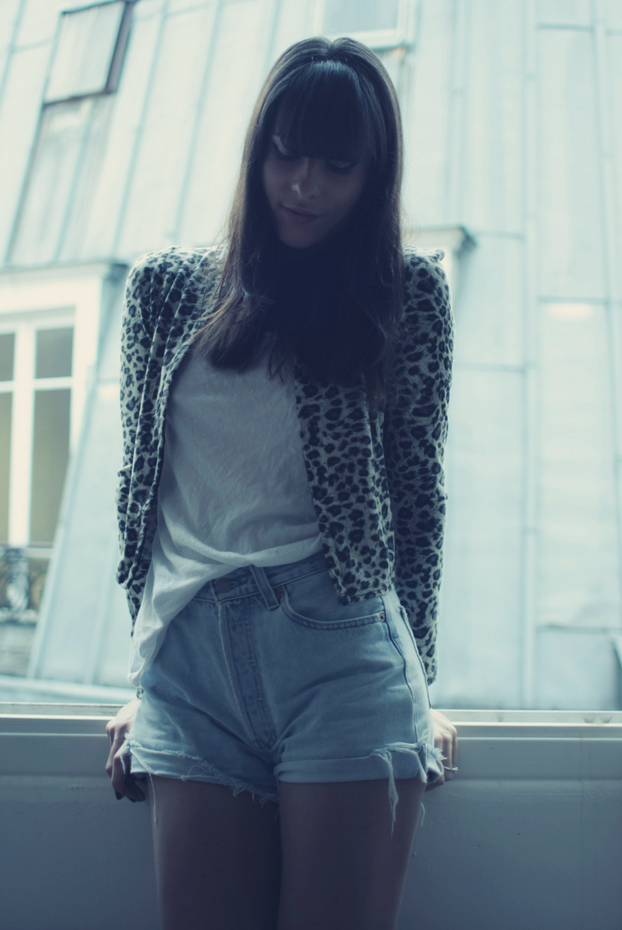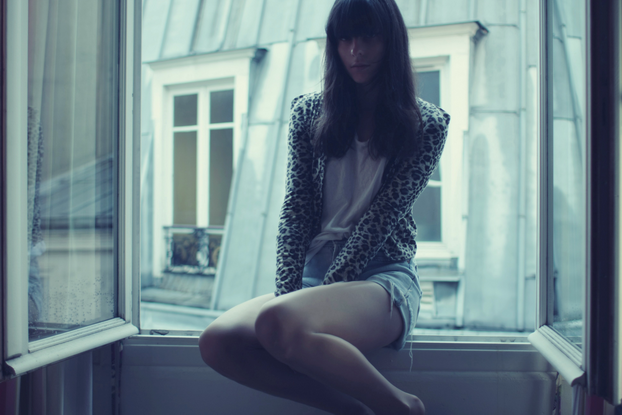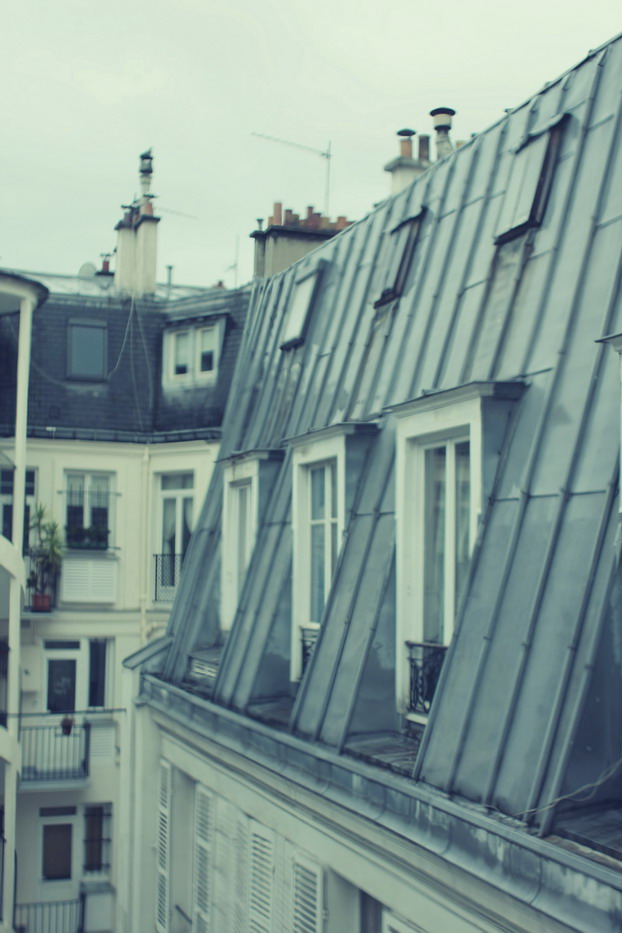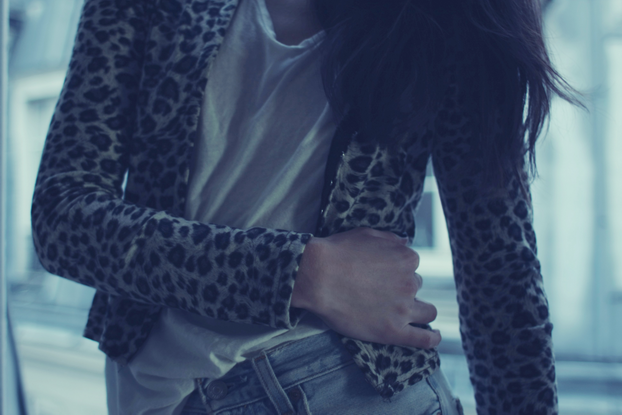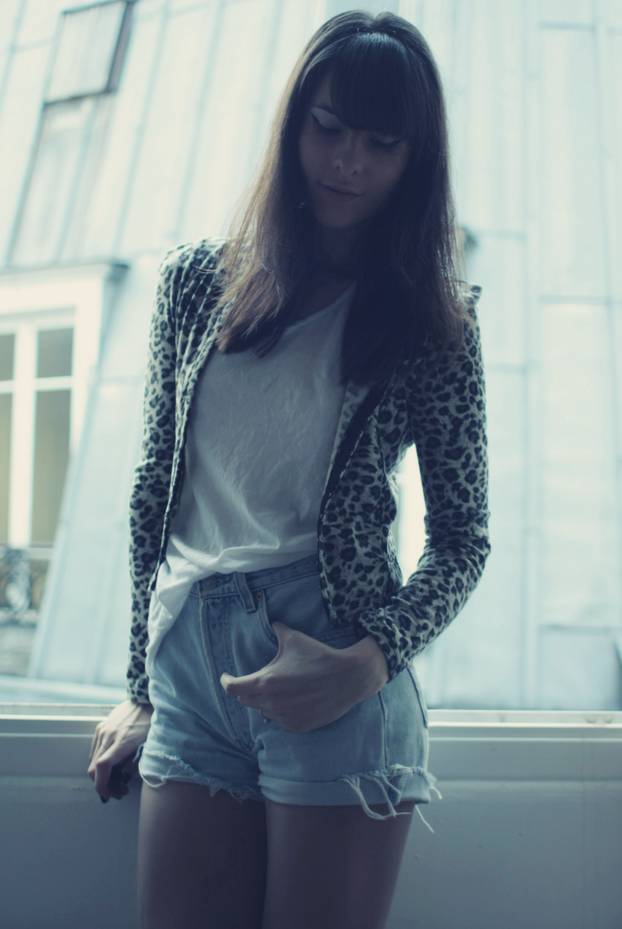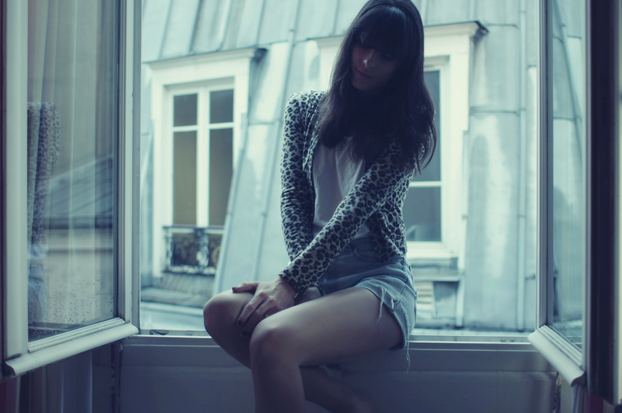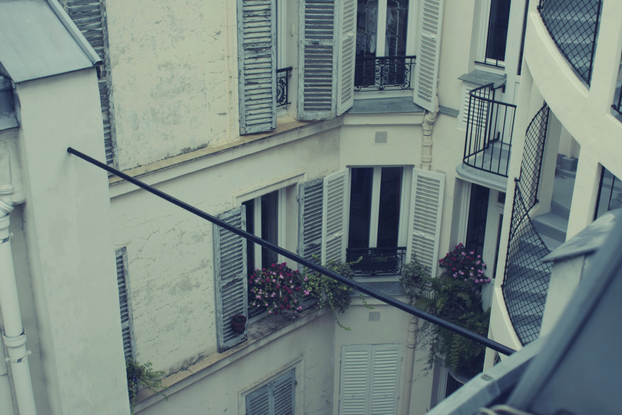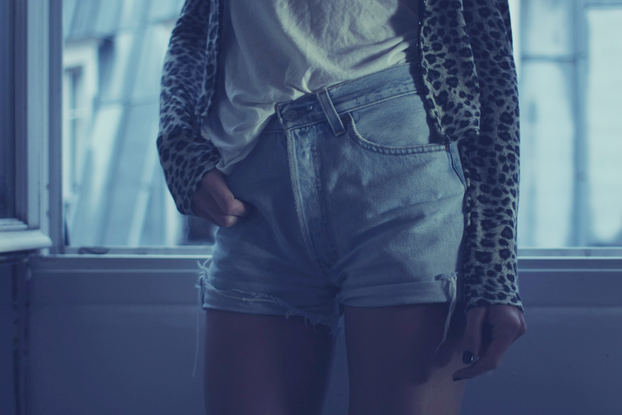 –
Gilet leopard The Queen's wardrobe / The Queen's wardrobe leopard cardigan
Tshirt Isabel Marant / Isabel Marant Tshirt
short vintage / Vintage shorts
–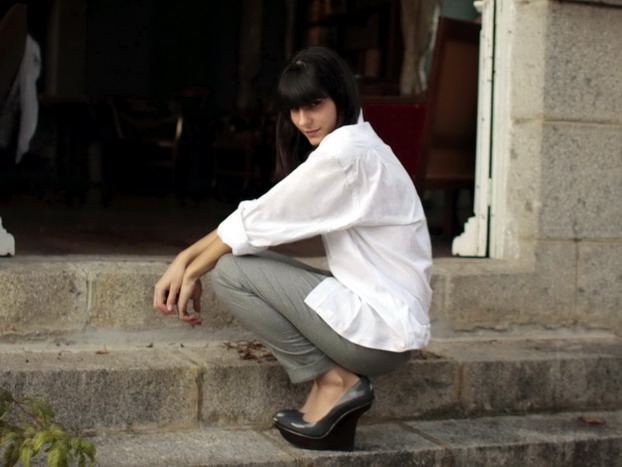 –
Je ne suis pas très chemise, et pourtant je ne me sens jamais aussi bien que lorsque j'enfile celle de mon fiancé, la boutonne à la va-vite, un coté négligemment rentré dans le pantalon.
Une tenue très simple, mais qui prend tout son intérêt porté avec une paire de chaussures d'une hauteur tout aussi déraisonnable que la forme.
Comme elles m'avaient fait envie ces extravagantes plateformes Stella Mc Cartney !
Et les voir sur Mary Kate n'avait fait qu'accentuer mon envie de les avoir aux pieds. Même chaussures, même pose …  je n'ai plus qu'à me teindre en blonde et devenir millionnaire !
–
******
Although I'm not that into button-down shirts, there's nothing quite as good as throwing on something that belongs to my fiancé, half-heartedly fastened, one side tucked in with the other hanging out.
It's a simple outfit, but one that looks best with a pair of shoes that are shaped as unreasonably as they are high.
Oh, how I longed for these Stella McCartney platforms! Seeing Mary Kate with them only made me want them more.
Same shoes, same pose… All I have to do now is go blonde and become a millionaire!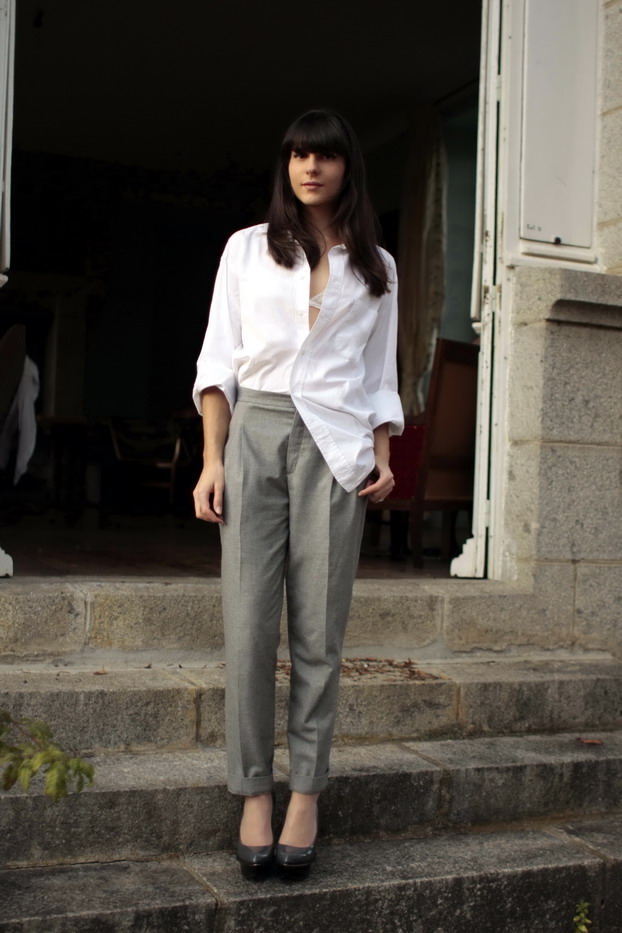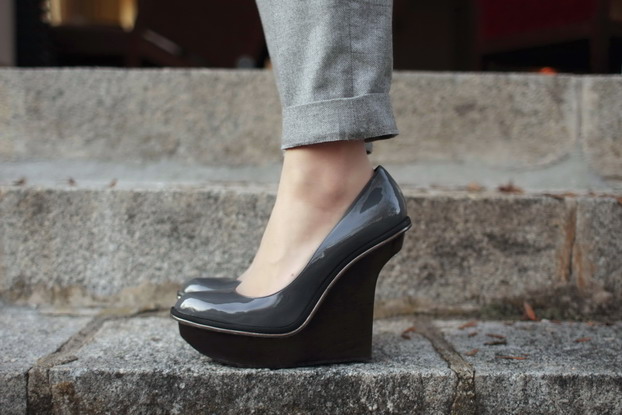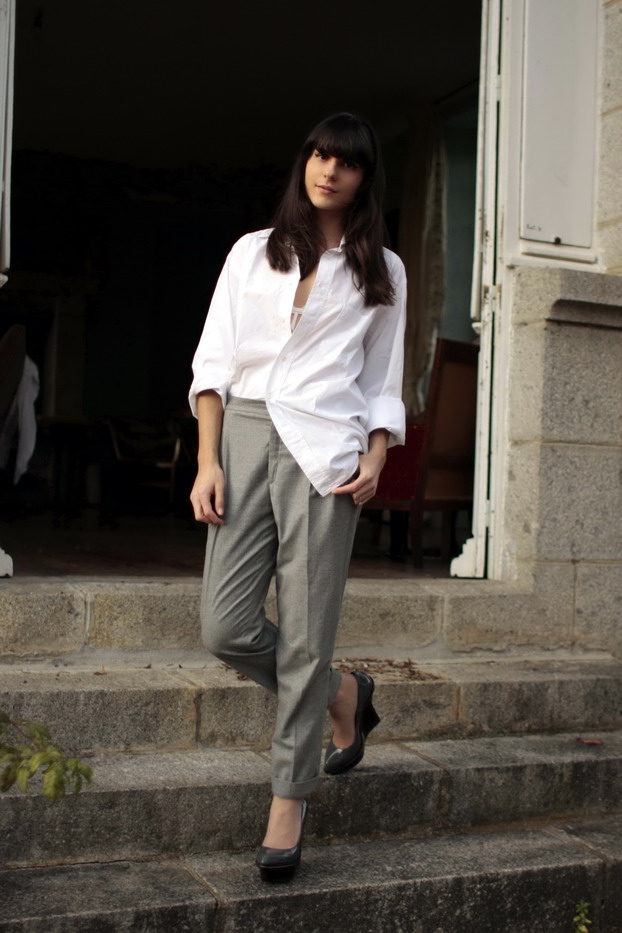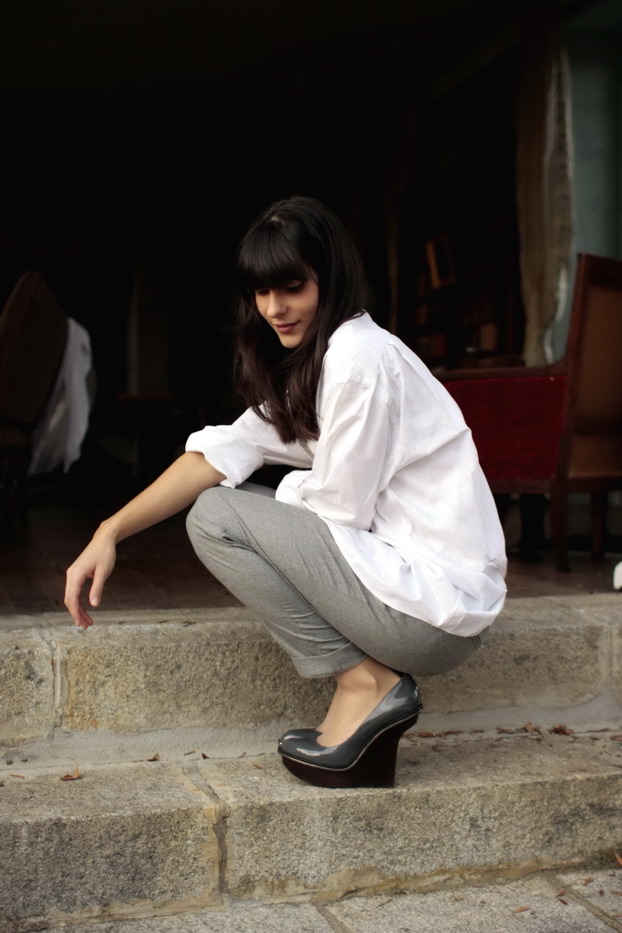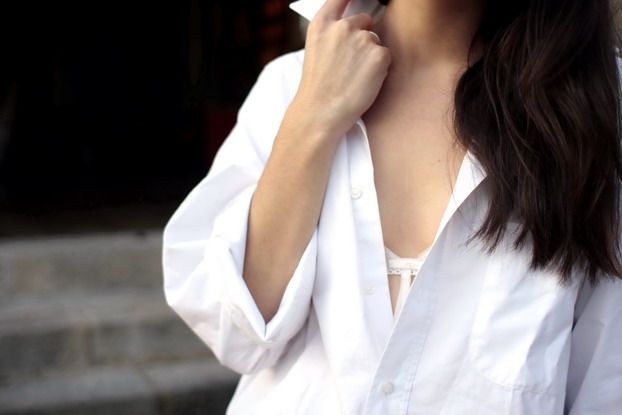 –
Pantalon Zara / Zara trousers
Chaussures Stella McCartney/ Stella McCartney platforms
–
Translation by Victoria Morrison
–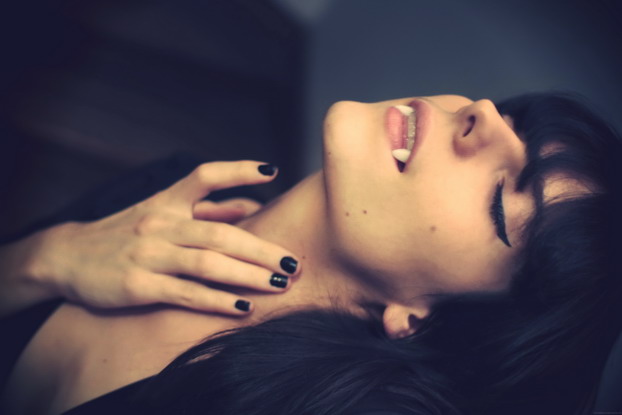 –
Lorsque les chauves souries s'envolent au clair de lune, juste pour une nuit, je deviens un vampire.
Chaque année, au même soir, je vois soudainement mes canines pousser. Elles deviennent longues, terriblement longues et pointues.
Mais n'ayez pas peur, car ma boisson favorite est loin d'être du sang frais, mais un cocktail de vin rouge – grenadine épicé !
–
Music: Magnus Carlson – Deep in a dream
–
Once a year, while the bats are flying beneath the moonbeams, I turn into a vampire.
Every year, on the same night, my canine teeth suddenly start to grow. They get long and sharp… frightfully so.
But fear not, my friends! For my drink of choice is not fresh blood, but a glass of red wine with a splash of spicy grenadine!
–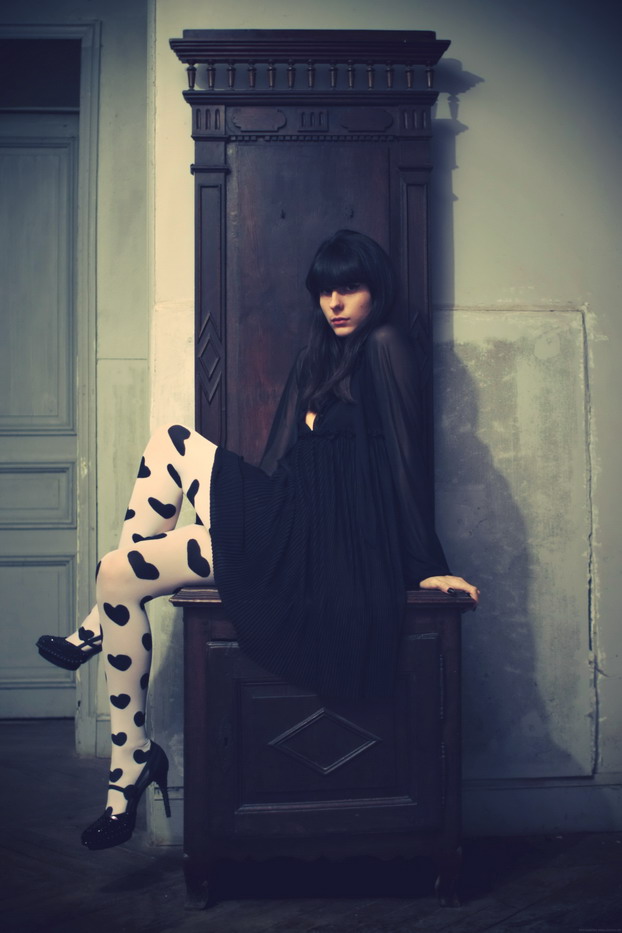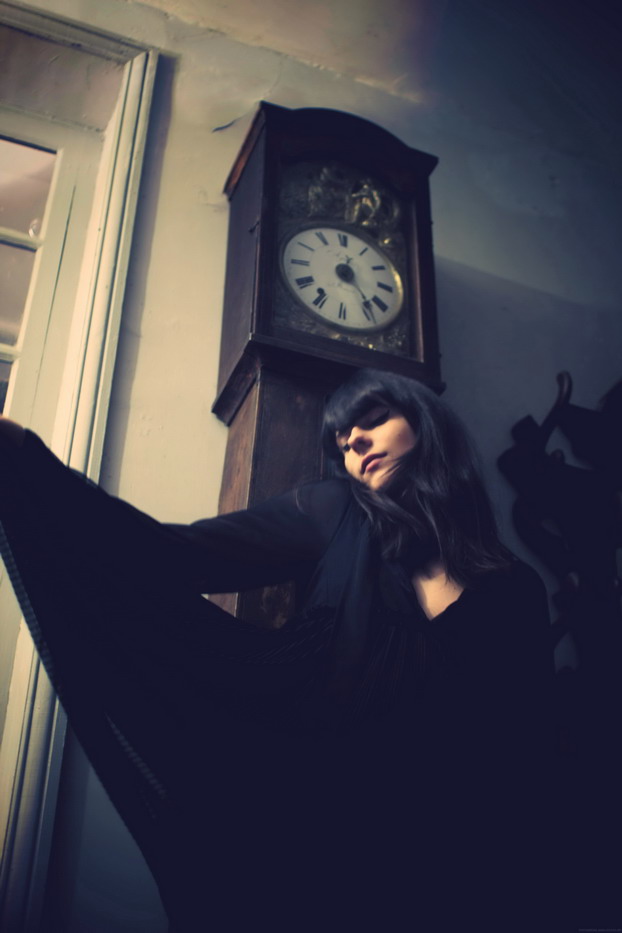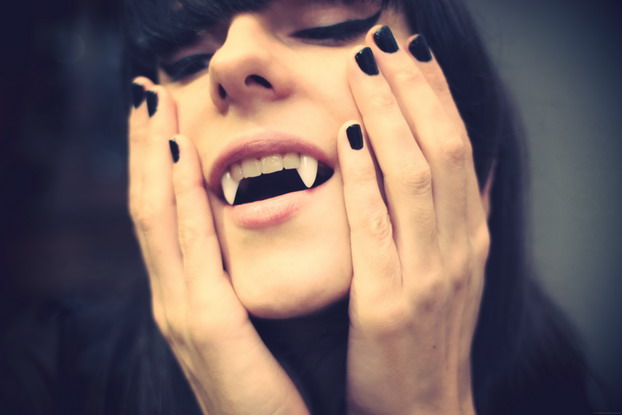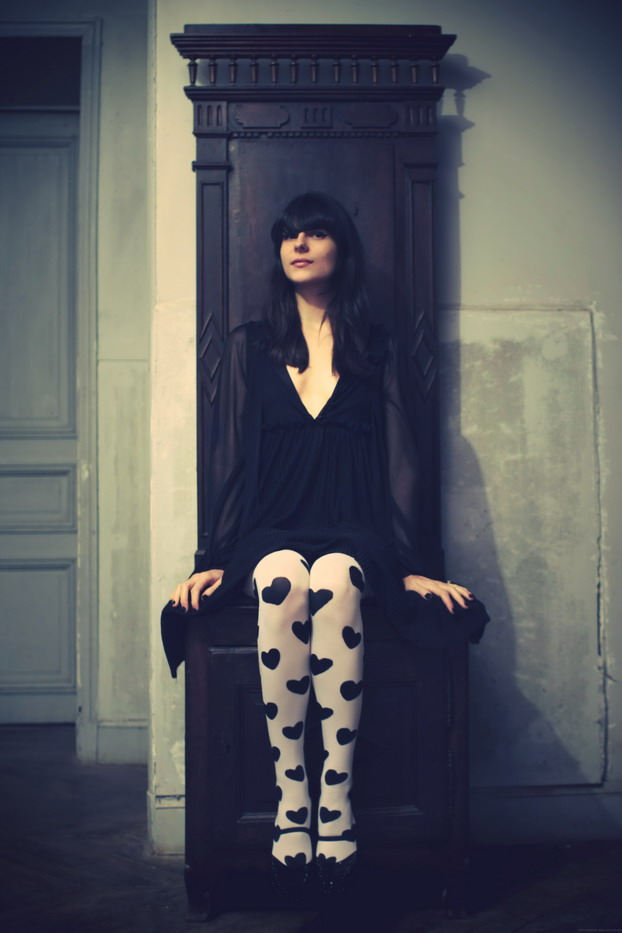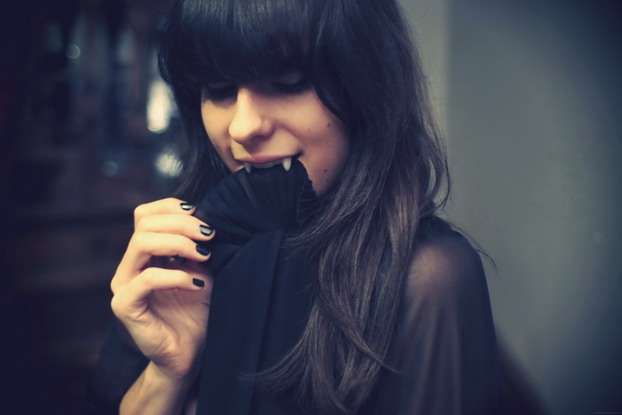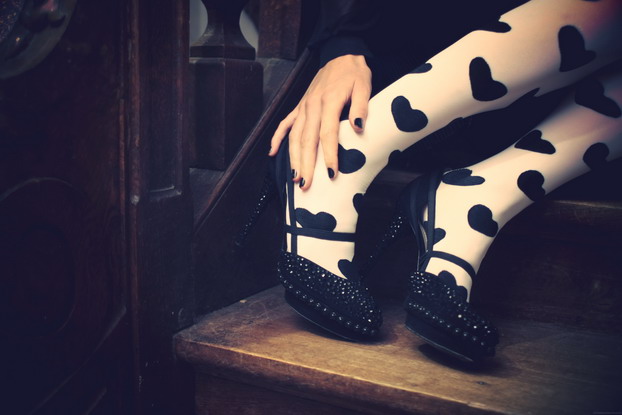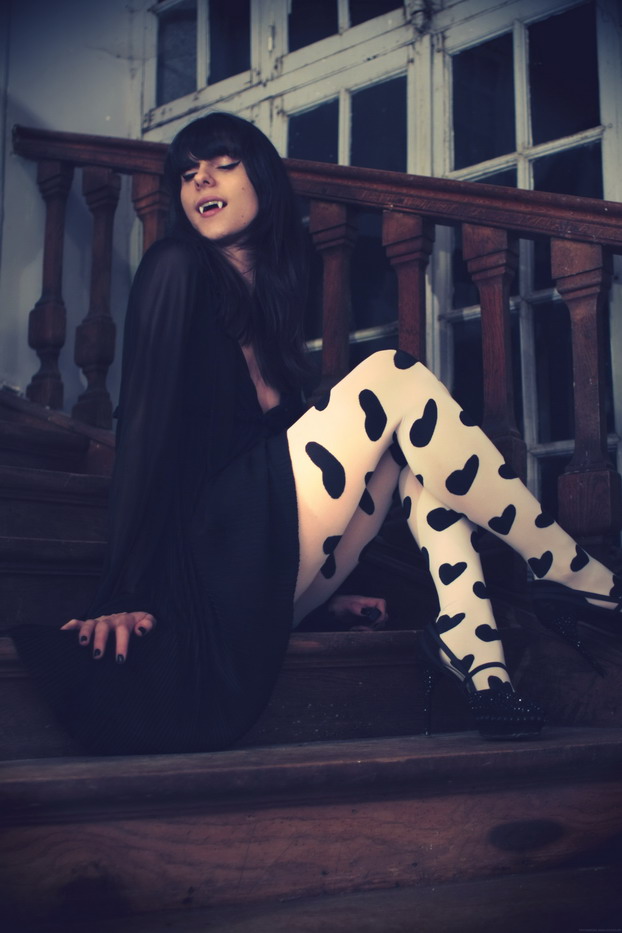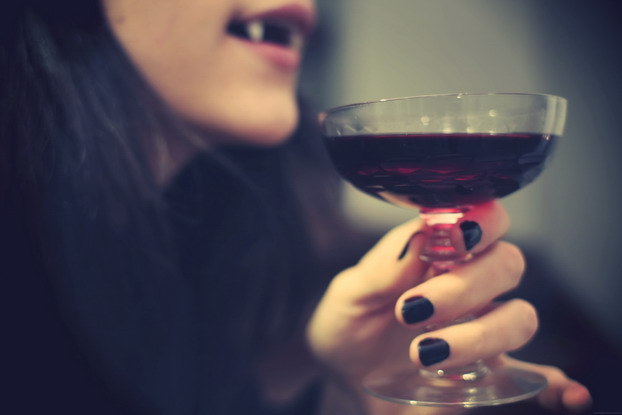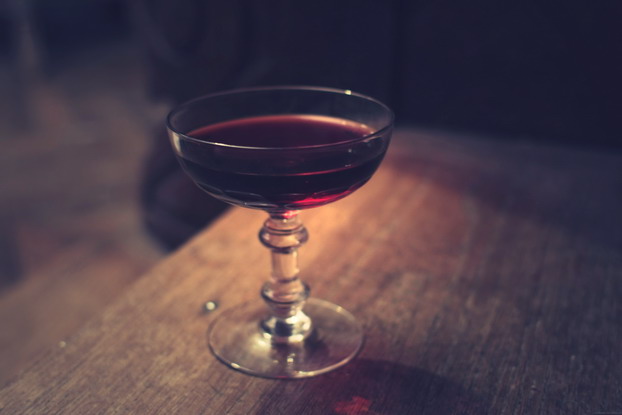 –
Robe H&M ( collection 2007) / H&M dress
Collants Emilio Cavallini / Emilio Cavallini tights
Chaussures Sonia Rykiel / Sonia Rykiel heels
Canines de vampire ici
–
Translation by Victoria Morrison