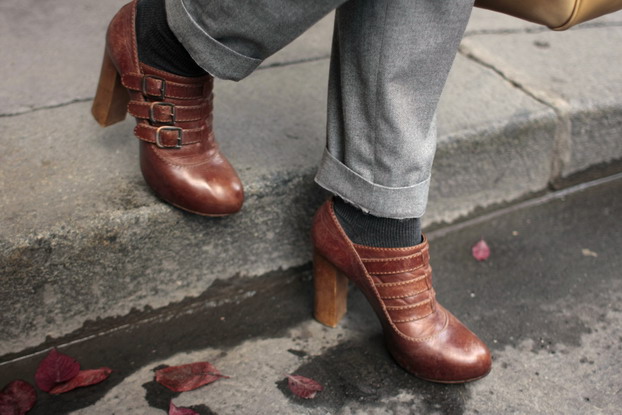 –
Entre ciel bleu et grosses averses, le ciel parisien ne sait plus sur quel pied danser.
Dans de telles conditions, j'ai trouvé le bon compromis: un long cardigan, à mis chemin entre le simple pull et le manteau.
Je l'associerai sans doute avec de longs gants et une écharpe bien épaisse lorsque les degrés continueront à chuter.
De gris, du marron et du beige, c'est tout ce que j'ai envie de porter en ce moment.
Et puis des grands sacs d'inspiration vintage pour y loger toute ma maison. Convoité depuis pas mal de temps, j'ai enfin réussi à me procurer ce modèle miu miu, qui va m'accompagner tous l'hiver je le sens.
Un pull bien chaud et douillet, un sac suffisamment large pour y fourrer une cargaison de mouchoirs, l'hiver menaçant ne me fait plus peur !
–
Music: I've got that tune- The chinese man
–
Between blue skies and wicked storms, sometimes it feels like the Parisian sky is having a bit of an identity crisis.
On days like these, I've come up with a solution: to wear a long cardigan that is half sweater, half coat.
Without a doubt, I'll probably marry this look with long gloves and a thick scarf for when temperatures start to plummet.
Grey and maroon and beige… It's all I feel like wearing these days.
And then there are those super inspirational vintage handbags where I can stash away everything I own.
I finally got my hands on this Miu Miu purse, which I've been coveting for quite a while now, and I've got a sneaking suspicion that it's probably going to be following me around all year.
Now that I've got a warm fuzzy sweater and a bag so big that I could probably fit an entire truckload of handkerchiefs in it, the evil winter doesn't scare me anymore!
–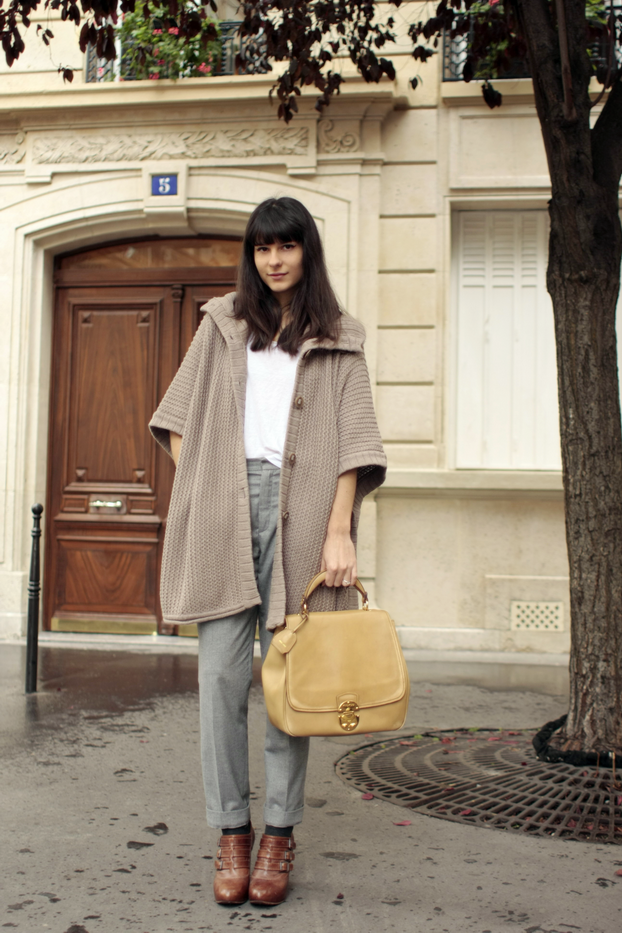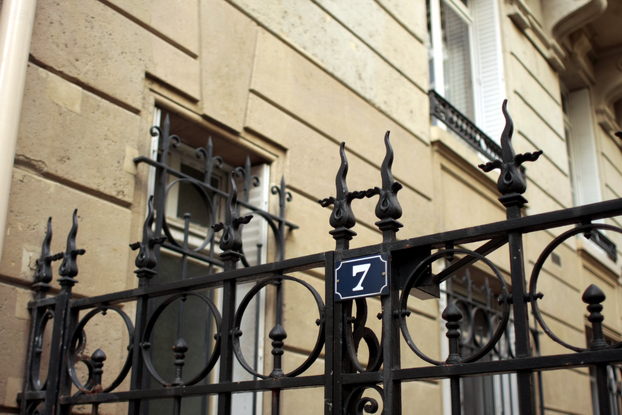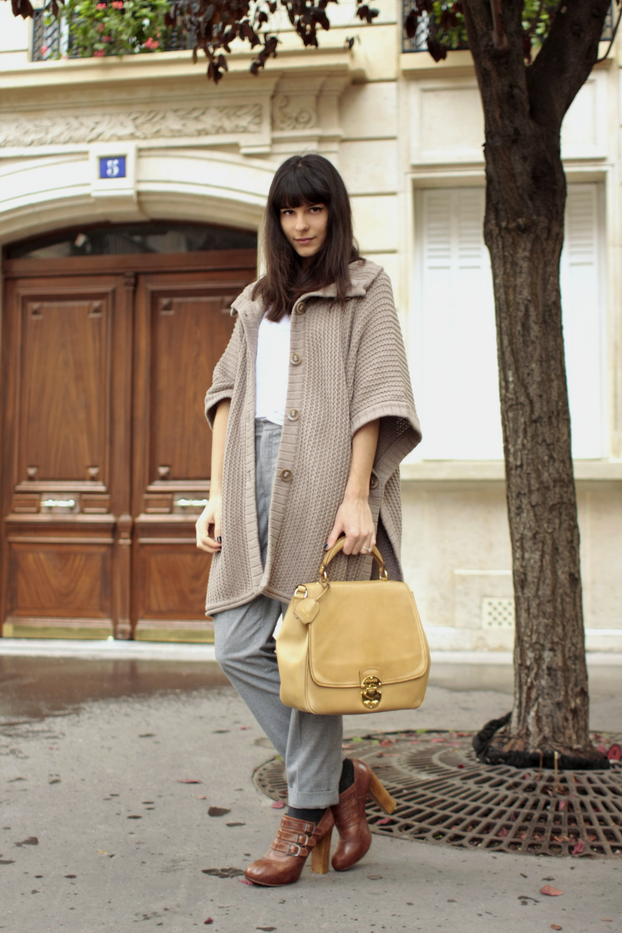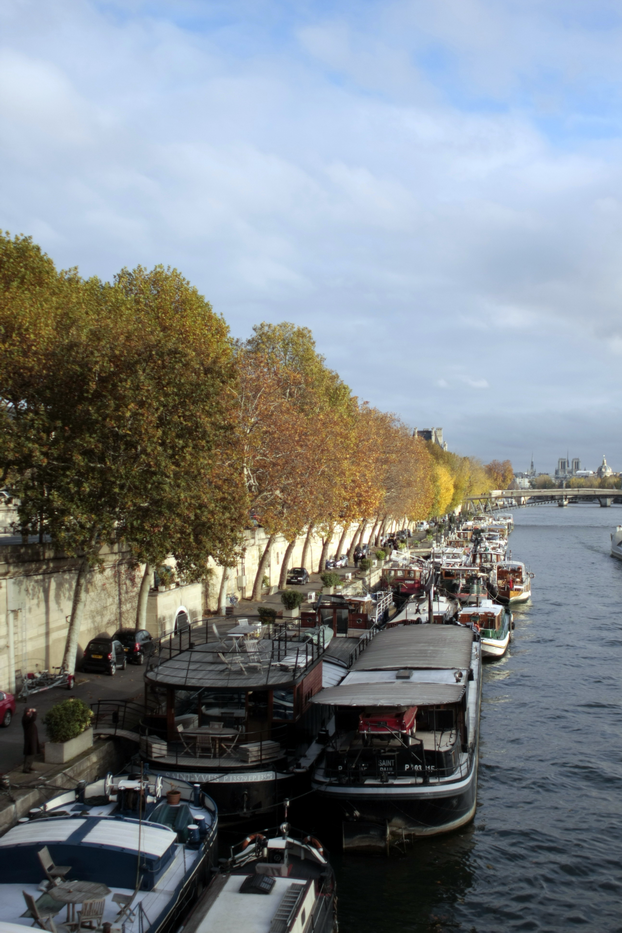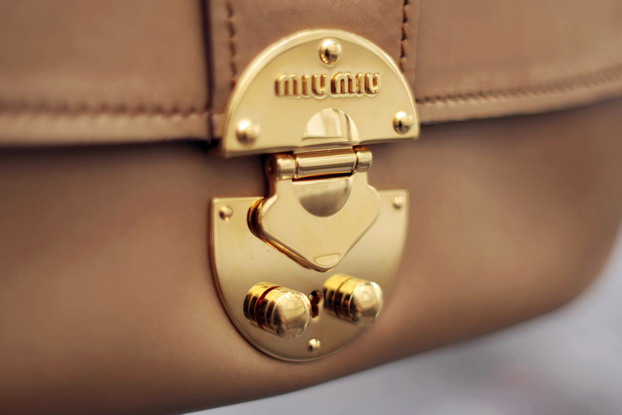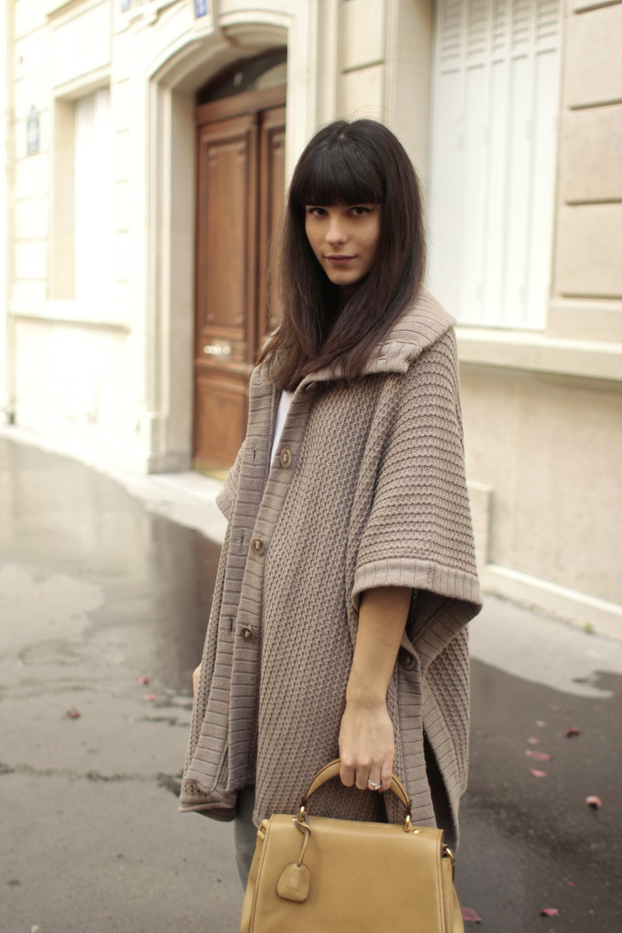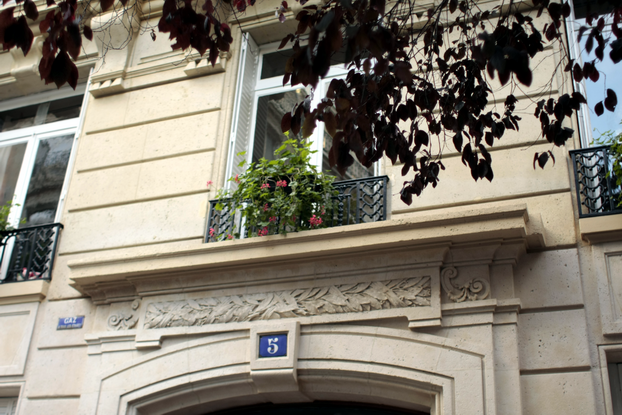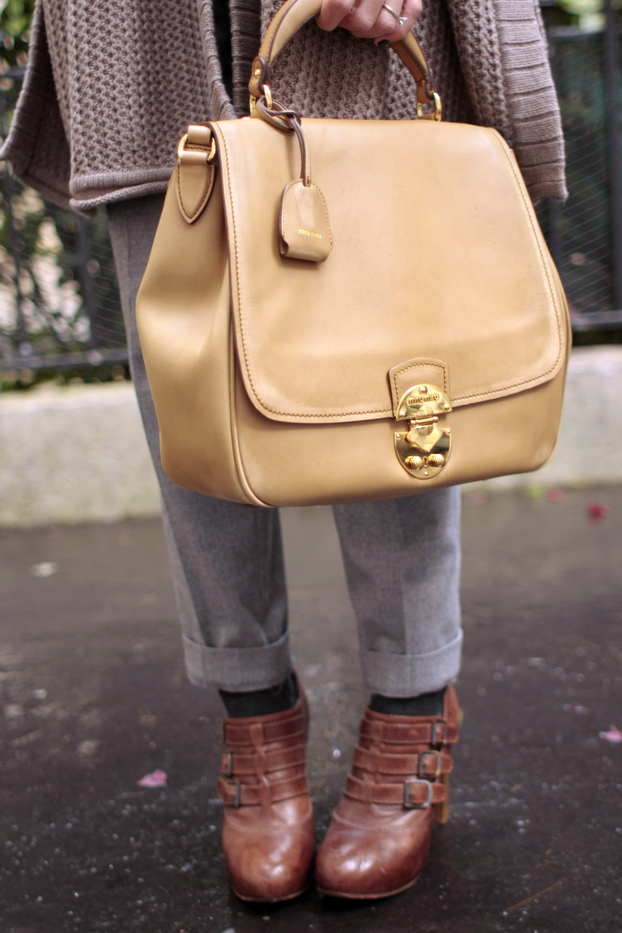 –
Gilet Ekyog ( metarmophose ) / Ekyog cardigan
Pantalon et Tshirt Zara / Zara pants and Tshirt
Chaussures Chloé / Chloé shoes
Sac miu miu / miu miu bag
–
English translation by Victoria Morrison.
Thanks to Pauline, my little sister for taking the pictures.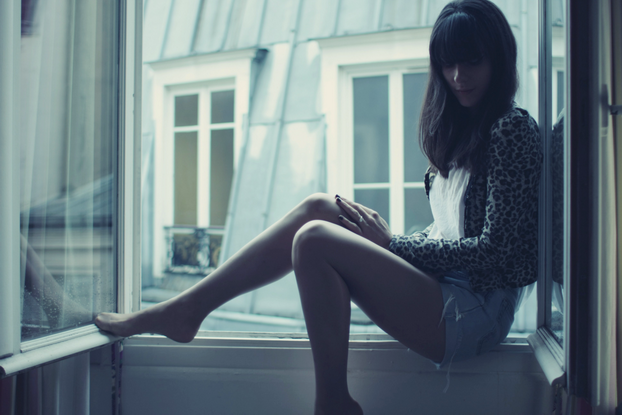 –
« Voilà ce qu'on fait le tout premier jour à Paris.
On se prend de la pluie. Pas du crachin mais une bonne vieille averse.
Puis on se trouve quelqu'un de vraiment agréable, et on traverse le Bois de Boulogne en taxi.
La pluie y est pour beaucoup. Parce qu'elle donne à Paris une délicieuse odeur.
Ce sont les marronniers humides. »
Audrey hepburn dans Sabrina.
–
Music: Soko – it's raining outside
–
« This is what you do on your very first day in Paris.
You get yourself some rain, not just a drizzle but honest-to-goodness rain.
Then you find yourself someone really nice, and drive her through the Bois de Boulogne in a taxi.
The rain's very important, because that's when Paris smells its sweetest.
It's the damp chestnut trees, you see. »
Audrey Hepburn in Sabrina.
–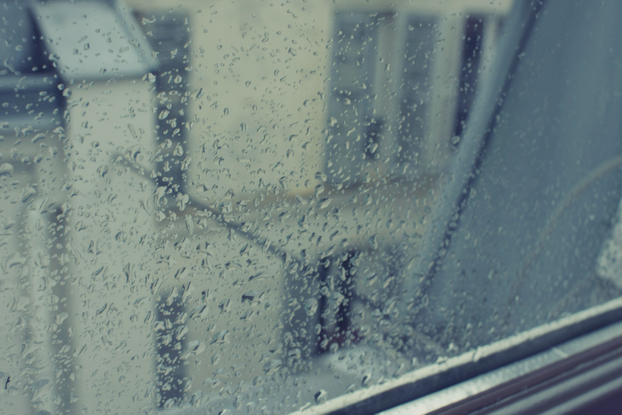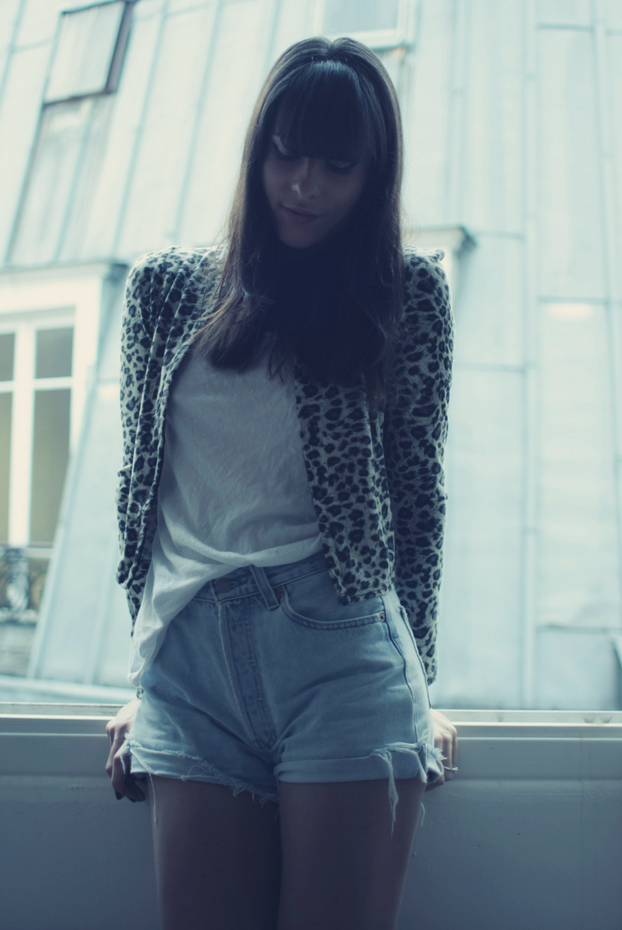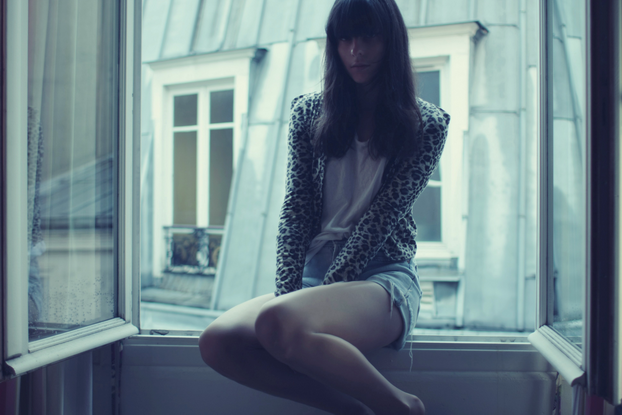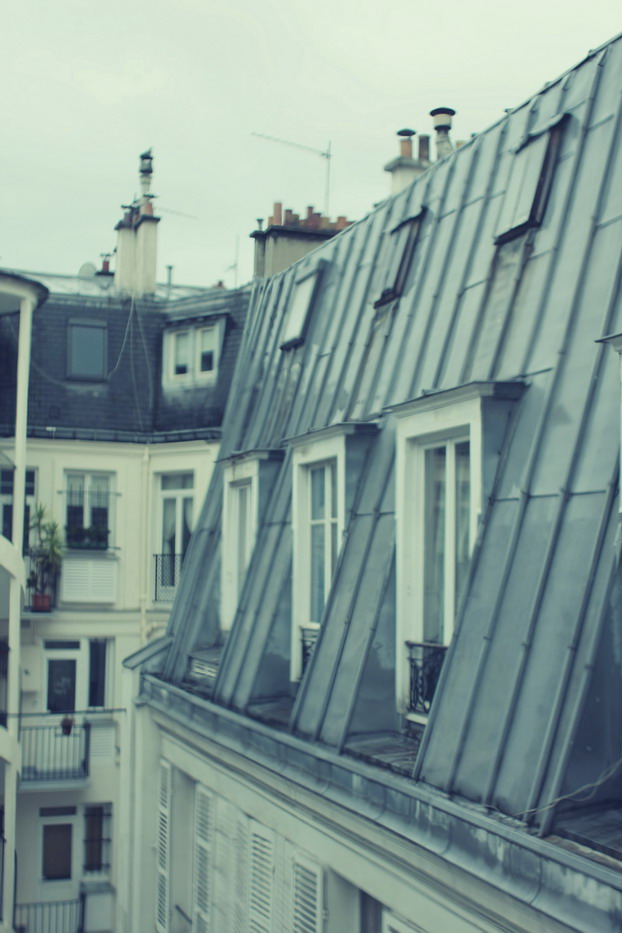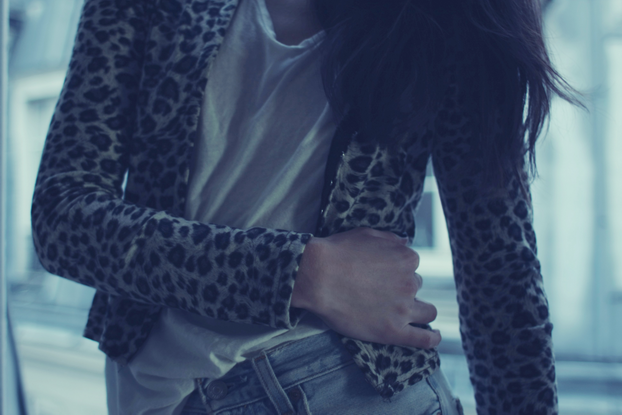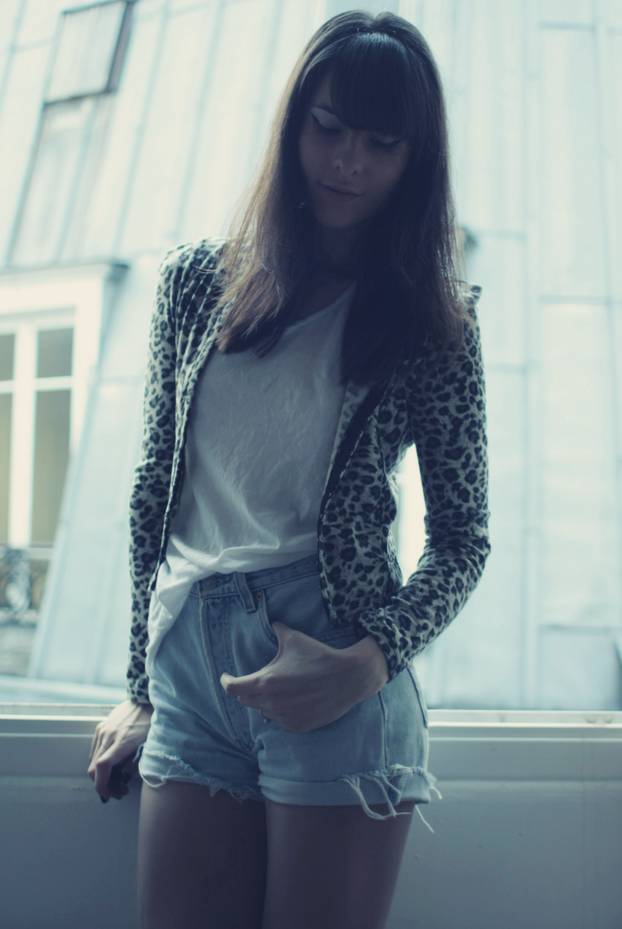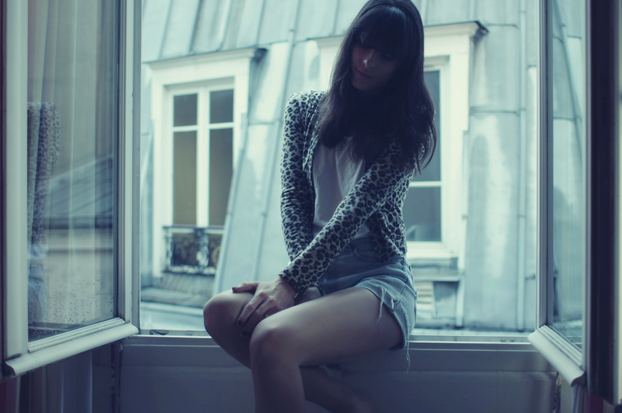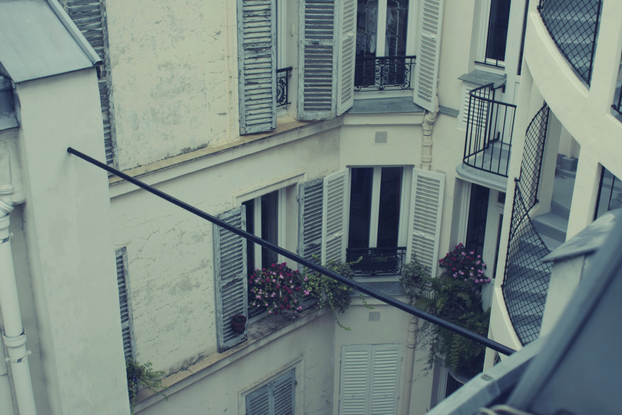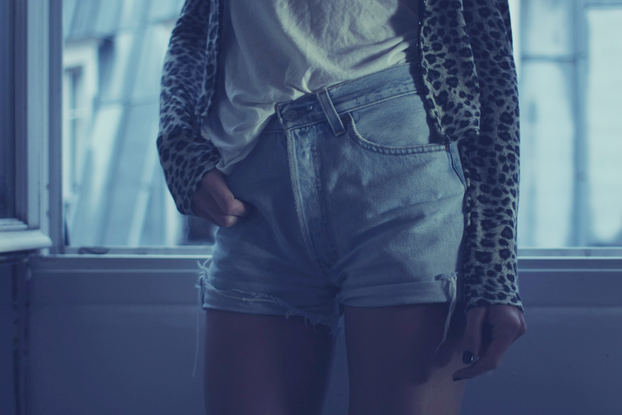 –
Gilet leopard The Queen's wardrobe / The Queen's wardrobe leopard cardigan
Tshirt Isabel Marant / Isabel Marant Tshirt
short vintage / Vintage shorts
–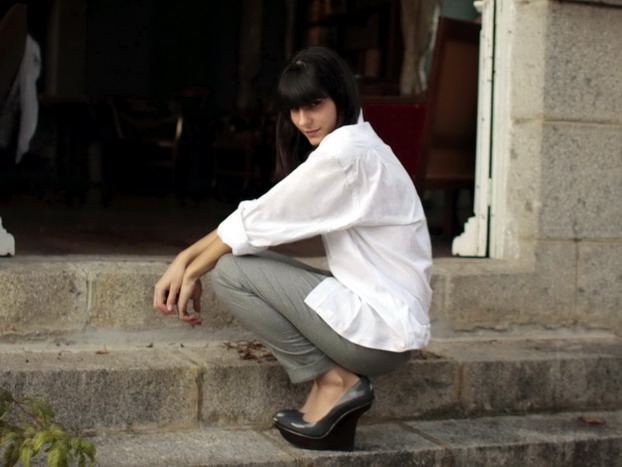 –
Je ne suis pas très chemise, et pourtant je ne me sens jamais aussi bien que lorsque j'enfile celle de mon fiancé, la boutonne à la va-vite, un coté négligemment rentré dans le pantalon.
Une tenue très simple, mais qui prend tout son intérêt porté avec une paire de chaussures d'une hauteur tout aussi déraisonnable que la forme.
Comme elles m'avaient fait envie ces extravagantes plateformes Stella Mc Cartney !
Et les voir sur Mary Kate n'avait fait qu'accentuer mon envie de les avoir aux pieds. Même chaussures, même pose …  je n'ai plus qu'à me teindre en blonde et devenir millionnaire !
–
******
Although I'm not that into button-down shirts, there's nothing quite as good as throwing on something that belongs to my fiancé, half-heartedly fastened, one side tucked in with the other hanging out.
It's a simple outfit, but one that looks best with a pair of shoes that are shaped as unreasonably as they are high.
Oh, how I longed for these Stella McCartney platforms! Seeing Mary Kate with them only made me want them more.
Same shoes, same pose… All I have to do now is go blonde and become a millionaire!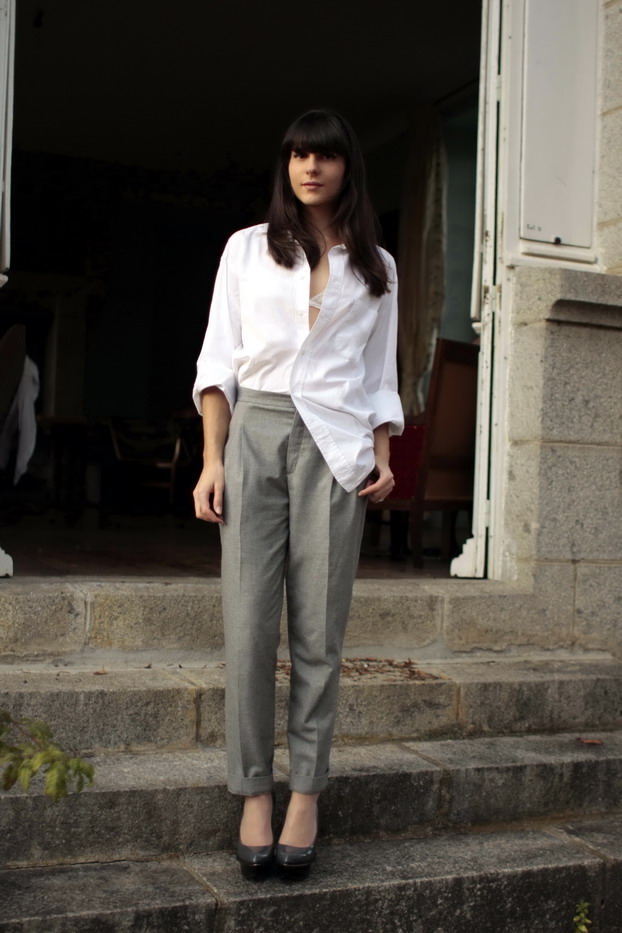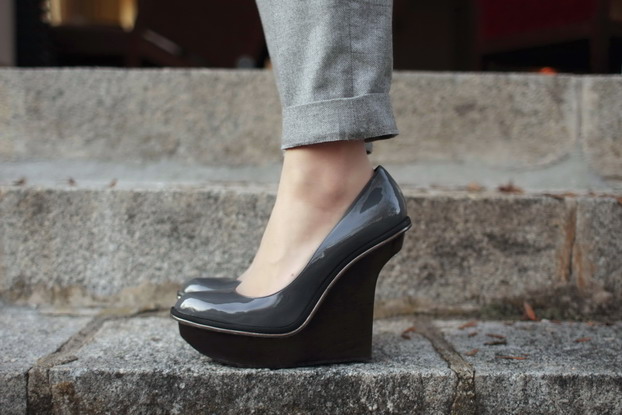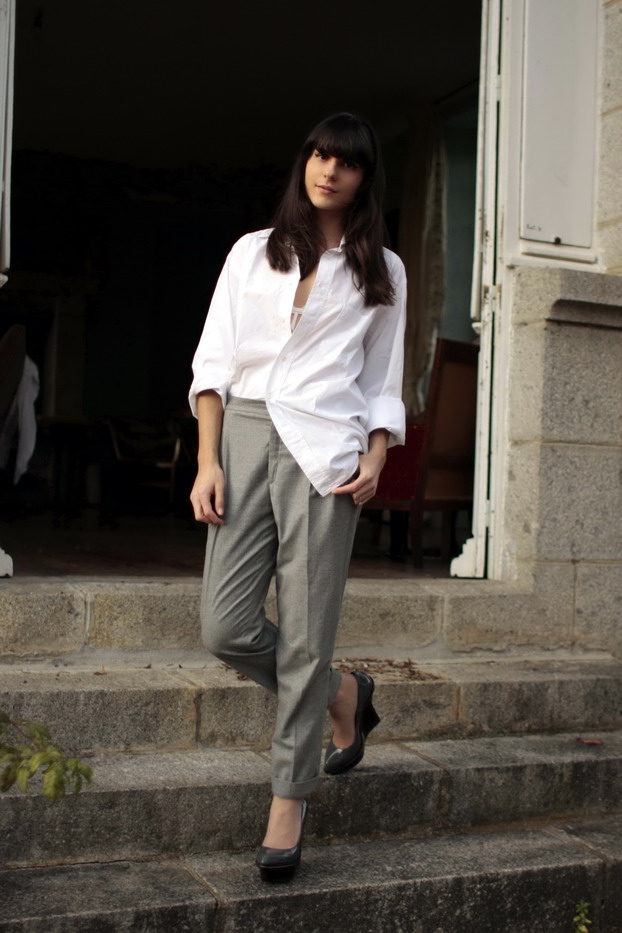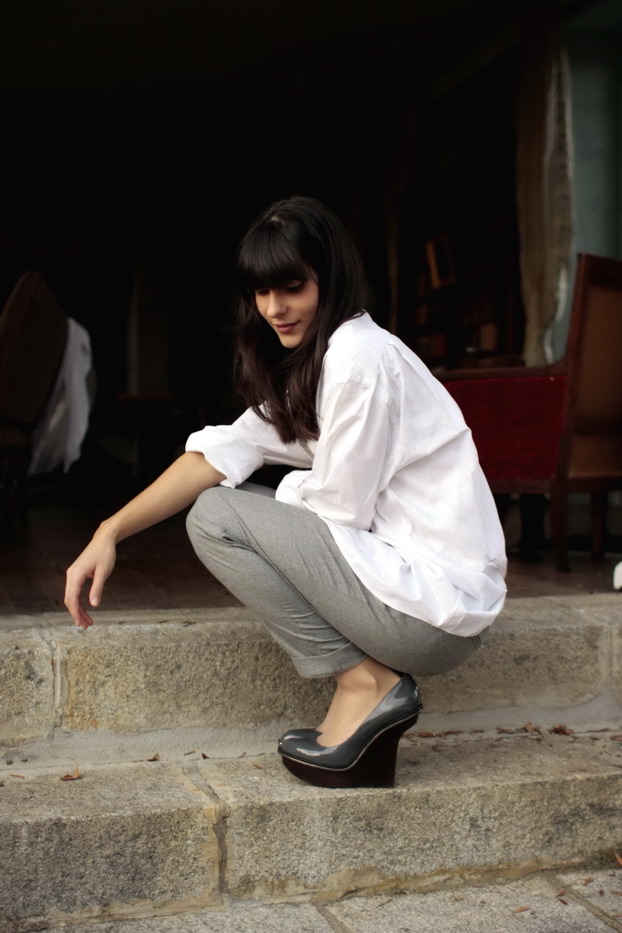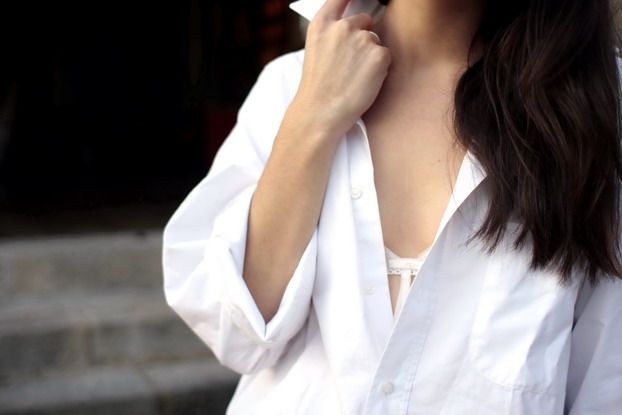 –
Pantalon Zara / Zara trousers
Chaussures Stella McCartney/ Stella McCartney platforms
–
Translation by Victoria Morrison
–