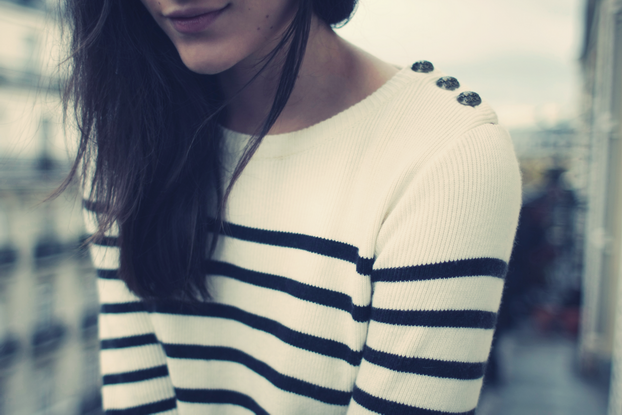 –
La cuissarde. Grande tendance de cet hiver !
En général je me moque un peu des tendances, mais j'avoue que j'étais bien contente d'en voir arriver à profusion cette année.
Vu que c'est la déferlante, c'est beaucoup moins regardé d'un sale oeil et les gens se sont finalement habitués.
Et aussi parce que justement, dû à cette déferlante, il y a eu du choix.
Moi qui rêvais d'une paire dans une matière non brillante ( celles de Louise notamment ), pour qu'elles soit les moins racoleuses possible, j'ai poussé un cri de joie en voyant le modèle parfait chez Topshop.
Un mois que je les ai, un mois que je les use, il était donc grand temps de faire les présentations.
–
Music: Moi je joue – Brigitte Bardot
–
Thigh high boots are all the rage this winter!
I usually try to take fashion trends with a grain of salt, but I must admit, I'm not completely displeased with the profusion of this one.
Since everyone is wearing them, they're not viewed so lasciviously, they are no longer so risqué.
The overflow also provides us with much choice.
And just when it seemed like my dream of owning a more modest, not-so-shiny pair (not unlike Louise's) was nearing impossibility; I finally met my match at Topshop. I was so happy I nearly screamed.
I've had them for a month now, and I've been wearing them out for just as long, so it only seemed right to move forward with the introductions.
–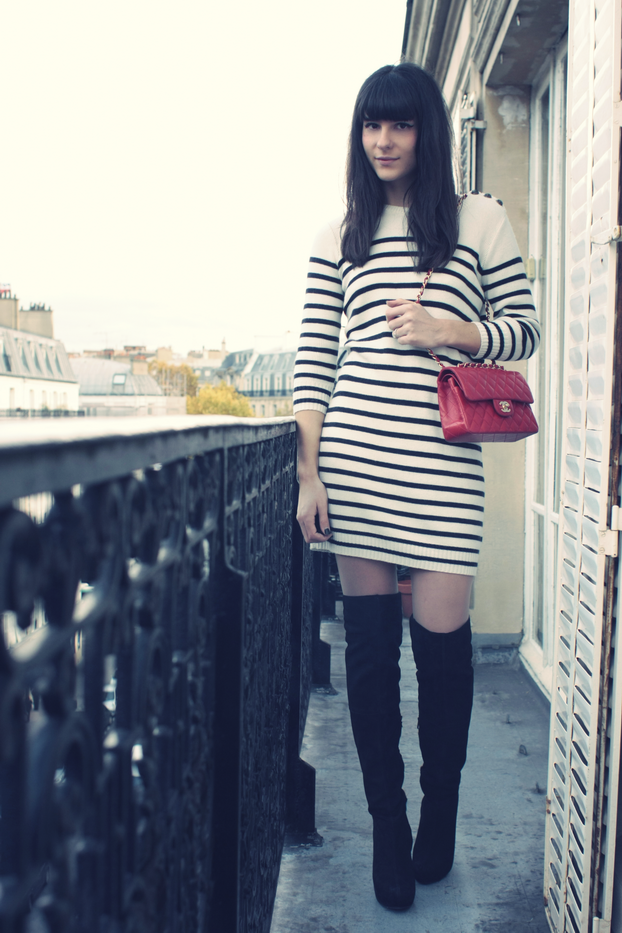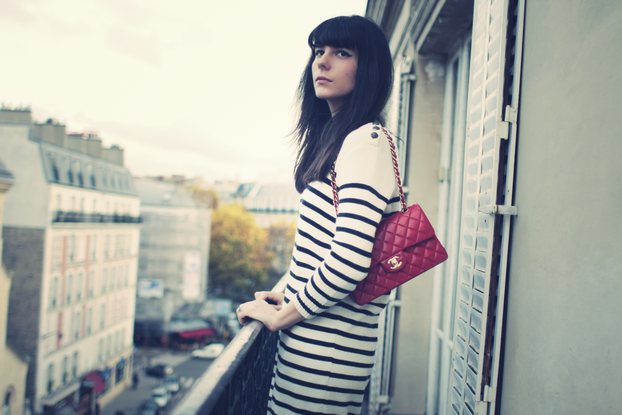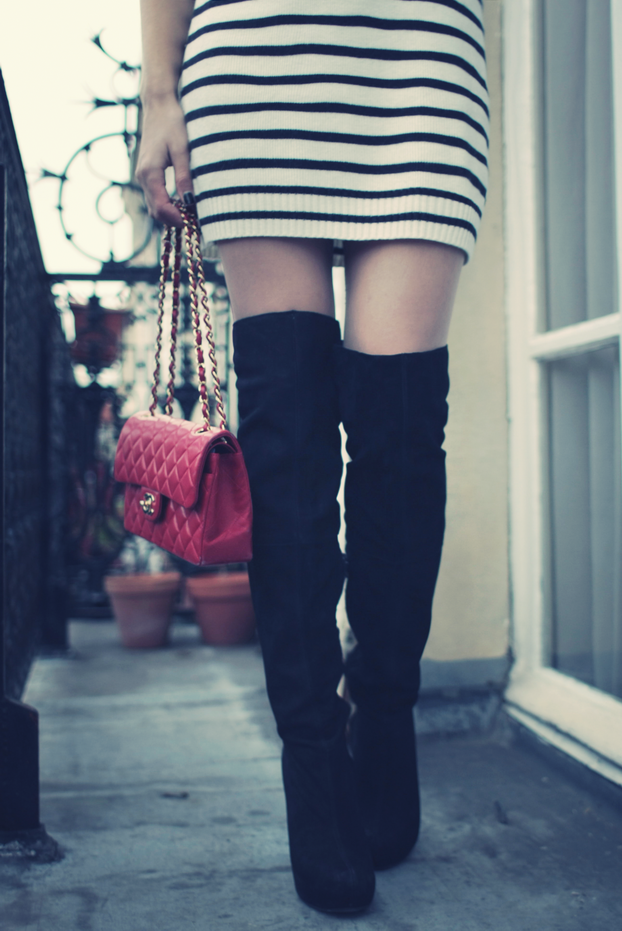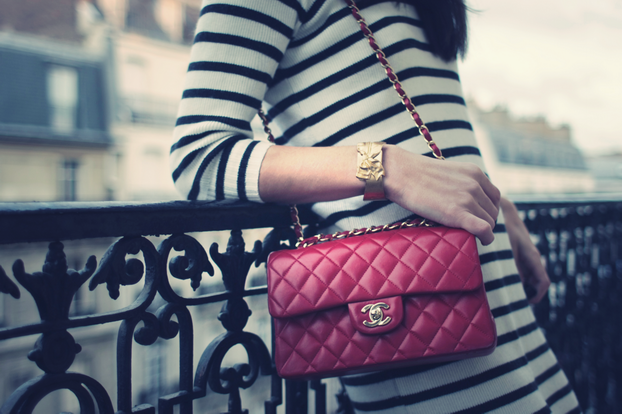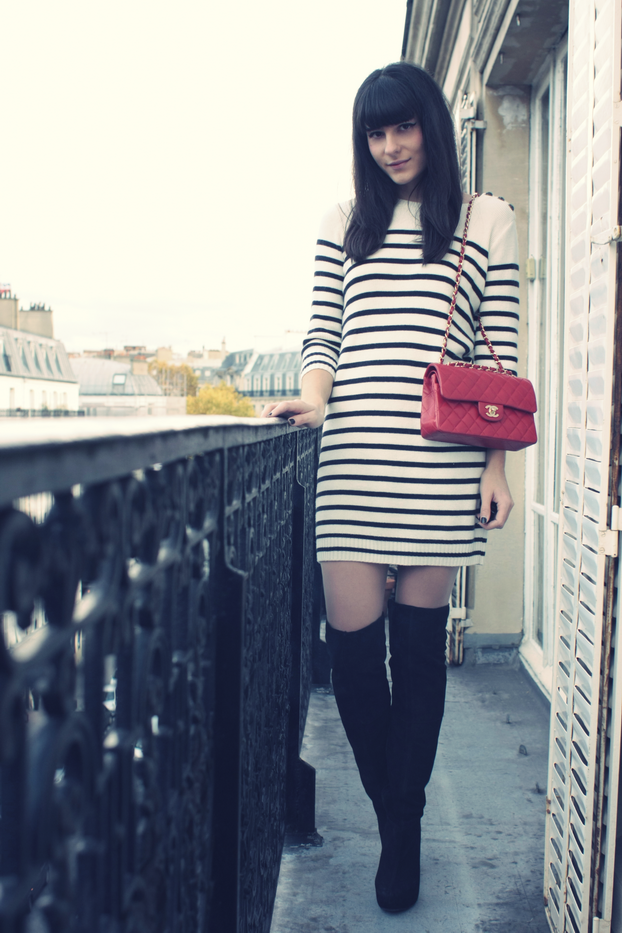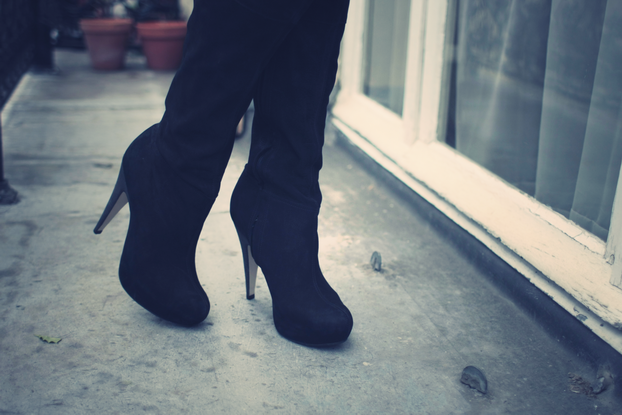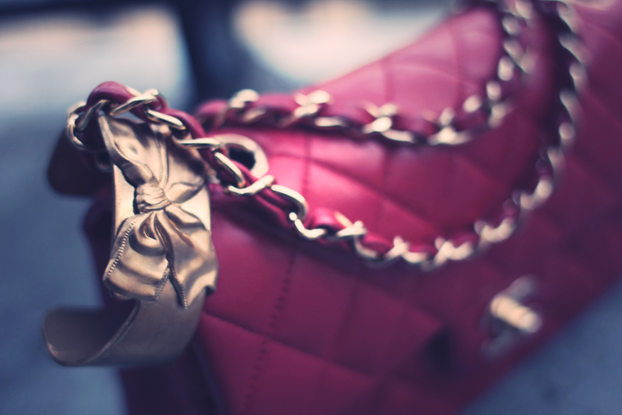 –
Marinière Topshop / Topshop Striped dress
Sac Chanel / Chanel bag
Cuissardes Topshop / Topshop Thigh high boots

Bracelet Les jumelles / Les jumelles bracelet
–
English translation by Victoria Morrison.

Related posts :
---