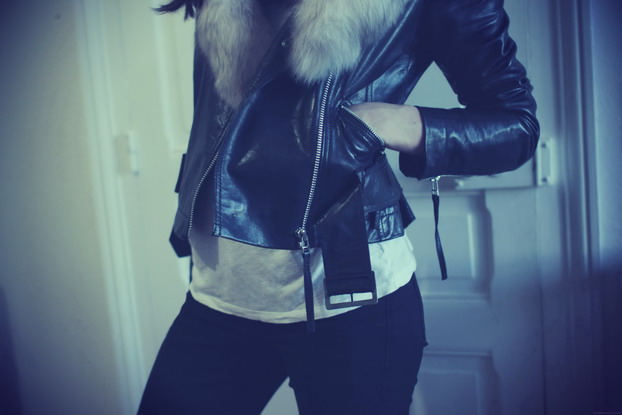 –
C'est amusant de voir à quel point un vêtement peut changer du tout au tout à l'aide d'une simple accessoirisation.
Prenez ce perfecto par exemple, qui dit perfecto dit rock.
J'ai ajouté un col vintage, et le voilà transformé.
Qu'est ce que vous en pensez ? On est pas loin du blouson d'aviateur non ? L'allure un peu plus rétro a au moins l'avantage de changer du perfecto de base.
Ça me fait penser, je rêve d'une paire de lunettes d'aviateur depuis toujours !
Et d'un avion aussi, mais là c'est du domaine de l'utopie, on est d'accord !
–
♪ ♫ ♪ Vertigo – Booka shade ♪ ♫ ♪
–
It can be fun to see to what extent a piece of clothing can completely change with a simple accessory.
Take this leather jacket for instance. It usually looks pretty Rock'n'roll.
But I added a vintage collar, and now it's not so Rock anymore.
What do you think? Doesn't it kind of look like an aviator jacket? The retro look kind of changes the intention of the leather.
Which reminds me, I've always wanted a pair of aviator sunglasses!
I've also always wanted a plane, but that may be a pipe dream, surely you agree!
–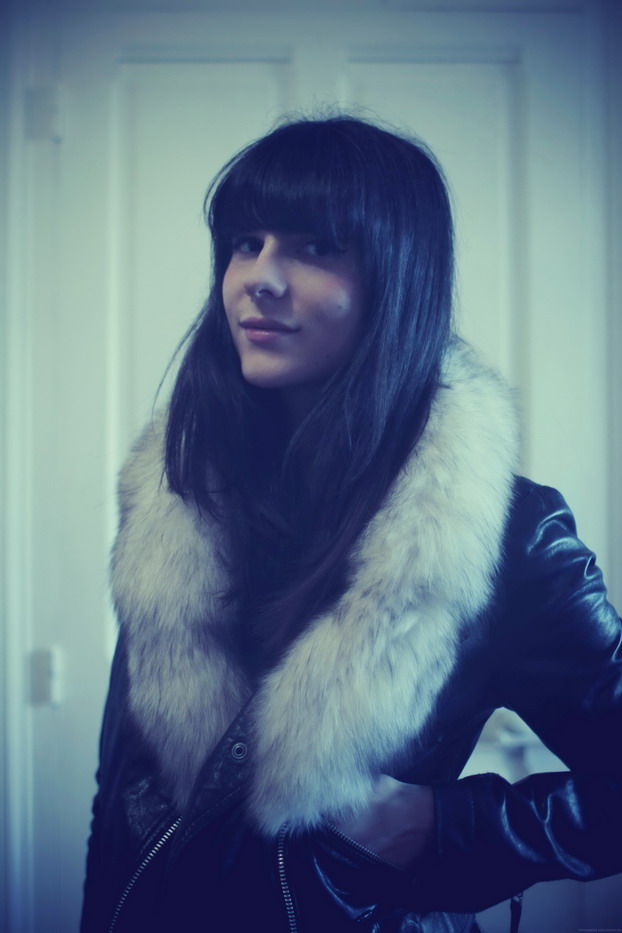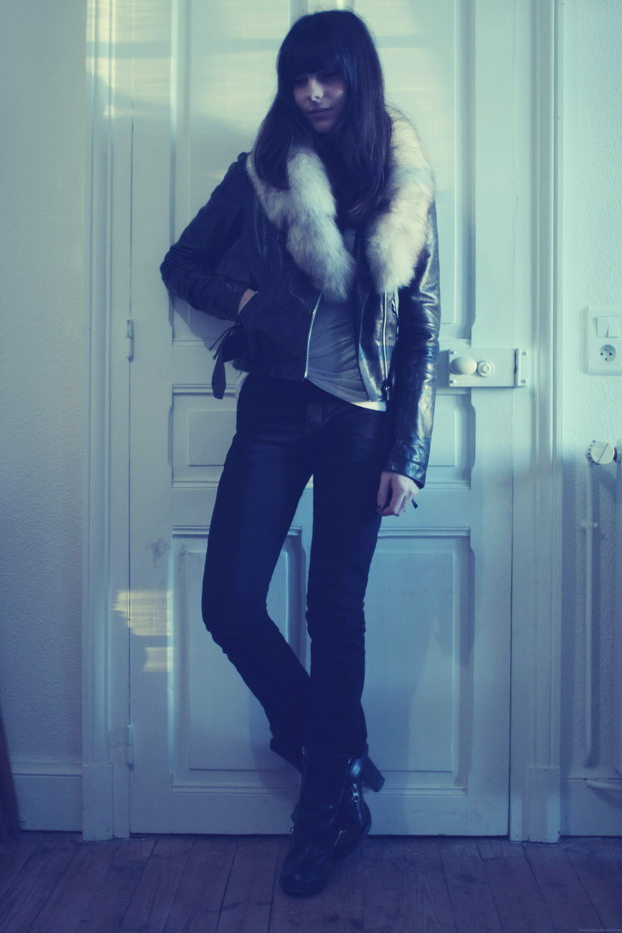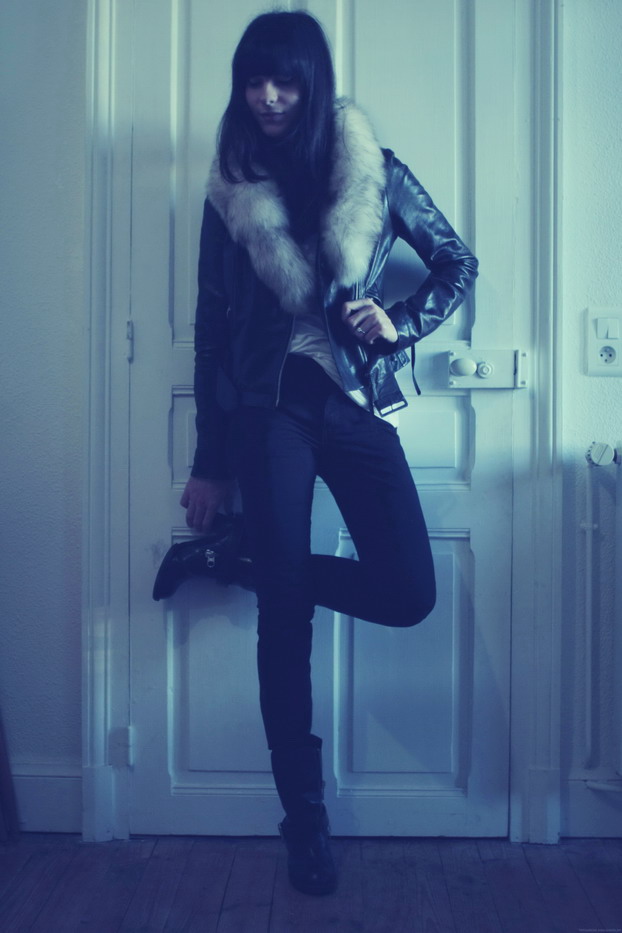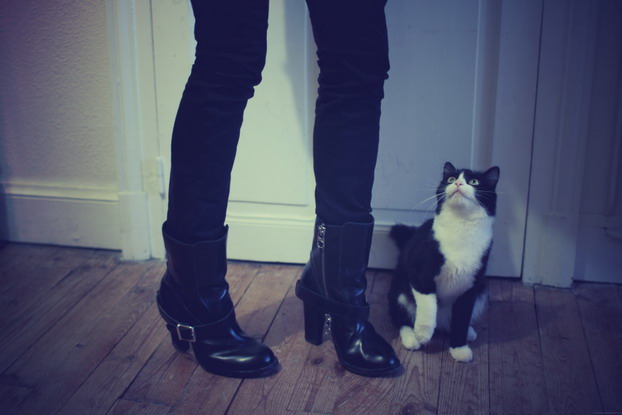 –
Perfecto Topshop + col vintage / Topshop biker jaket + vintage collar
Tshirt American Apparel / American Apparel Tshirt
Pantalon American Apparel / American Apparel trousers
Bottes Chloé / Chloé boots
–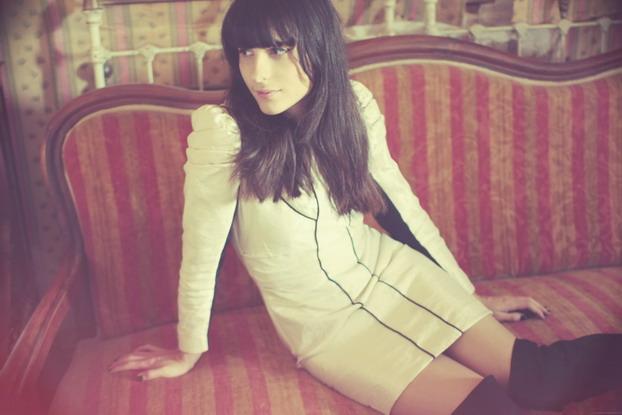 –
H&M ne cesse de m'impressionner. Cette robe ! Qui l'eût cru ?
–
♪ ♫ ♪ Everly brothers – All I have to do is dream ♪ ♫ ♪
–
Who knew H&M could make such beautiful things ?

–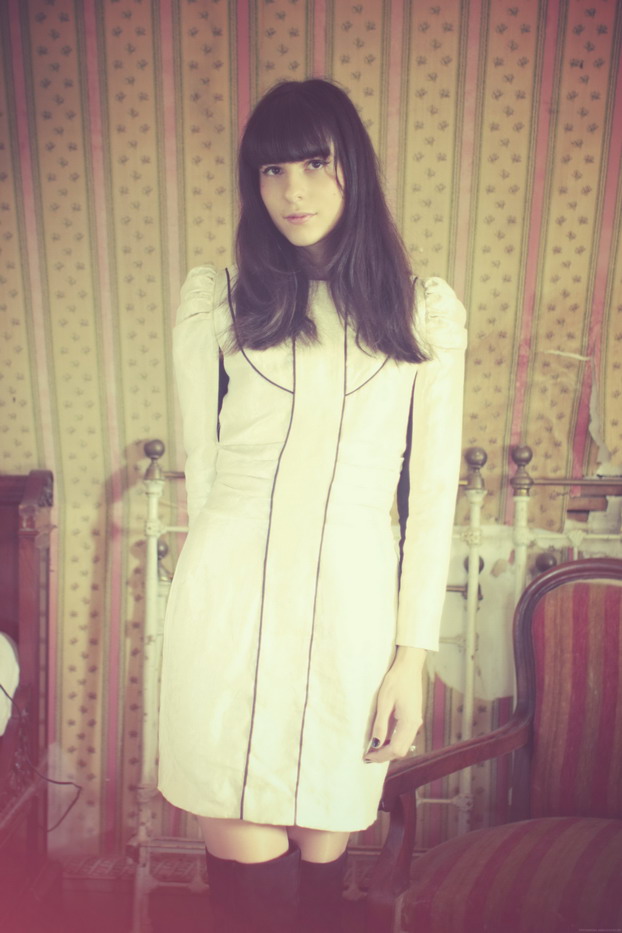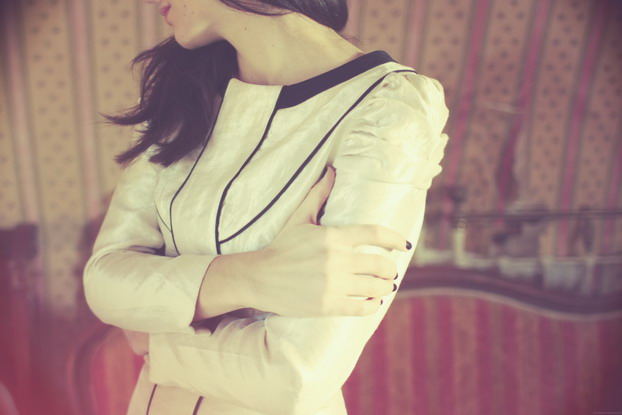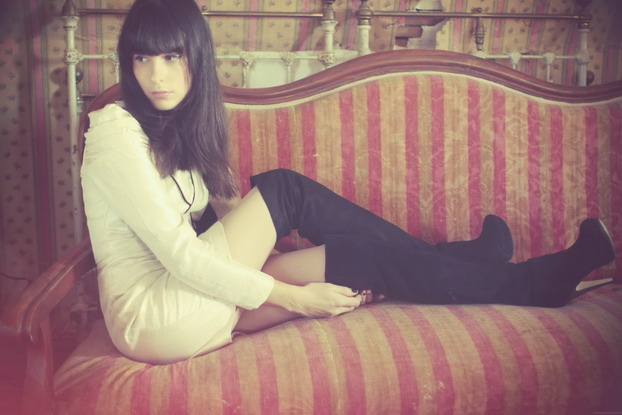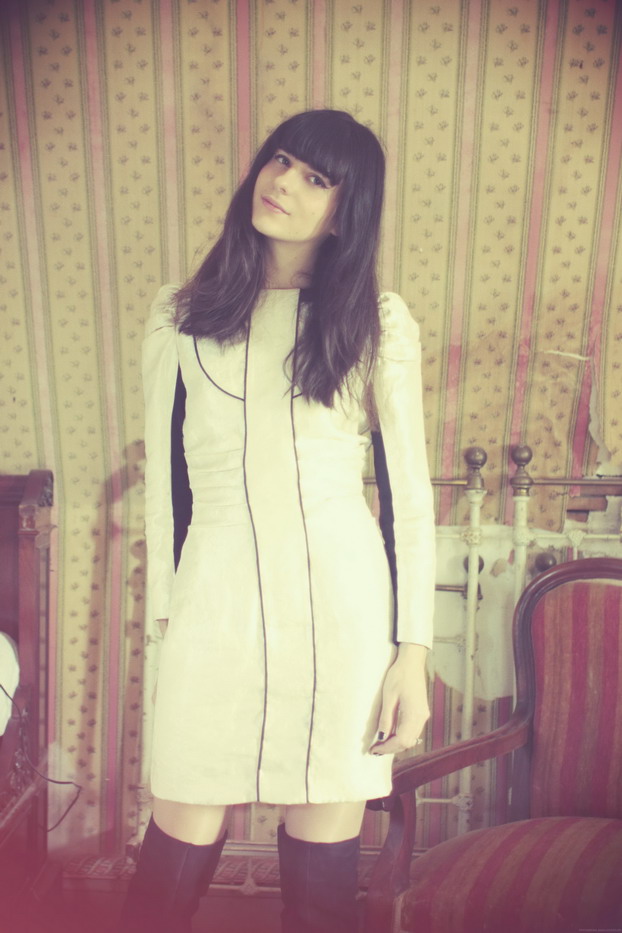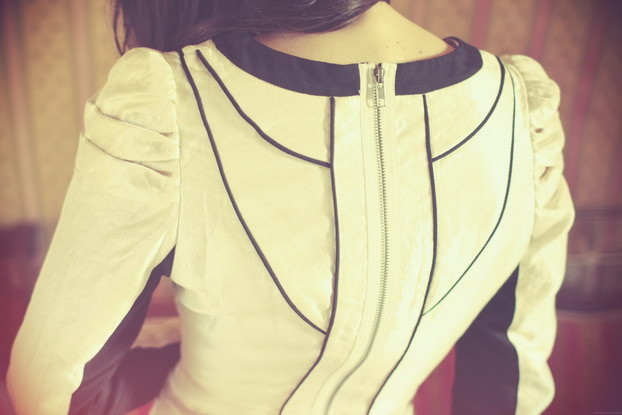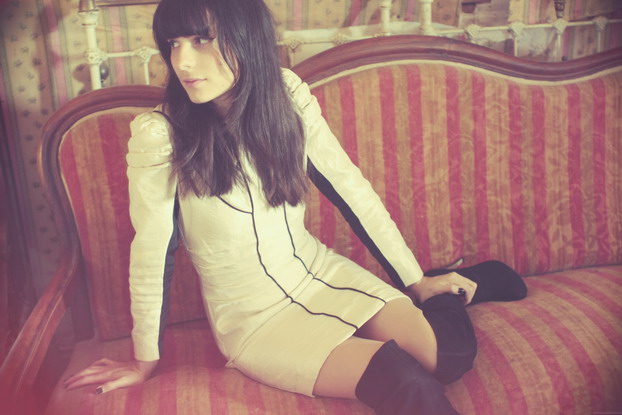 –
Robe H&M Trend / H&M Trend dress
bottes Topshop / Topshop boots
–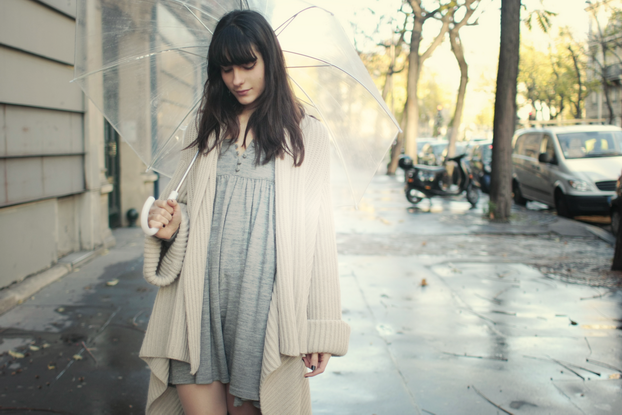 –
Bien qu'il ai été pluvieux, ce dernier dimanche a été le meilleur de tous.
Mon fiancé est enfin rentré d'un long trekking dans l'Himalaya, on a fêté son anniversaire, choisi le champagne pour le mariage, et toute la famille réunie, on s'est amusé a faire quelque chose que l'on avait pas fait depuis des années: un repas à l'envers.
C'est simple, on commence par le désert, on passe ensuite au fromage, on déguste le plat principal, puis on fini par l'entrée !
Les bulles de champagne me sont montées à la tête, il ne pleuvait plus, j'ai quand même embarqué mon parapluie et suis partie faire une balade avec ma petite sœur dans les rues de Paris.
Un dimanche qu'on aimerait ne jamais voir se terminer.
Bon lundi !
–
Music: Gene Kelly – I'm Singing in the rain
–
Although it was raining, this past Sunday really was the best.
My fiancé finally came home from a long trip to through the Himalayas, we celebrated his birthday, chose the champagne for the wedding, and my entire family and I had a little fun by doing something we hadn't done in a while: we had a dinner in reverse.
First came dessert, then cheese, then the main course, ending it all with the appetizer!
The champagne bubbles really went to my head. Even though it had stopped raining, I grabbed my umbrella and my little sister and I took a walk through the streets of Paris.
A Sunday I wished would never end.
Have a great Monday!
–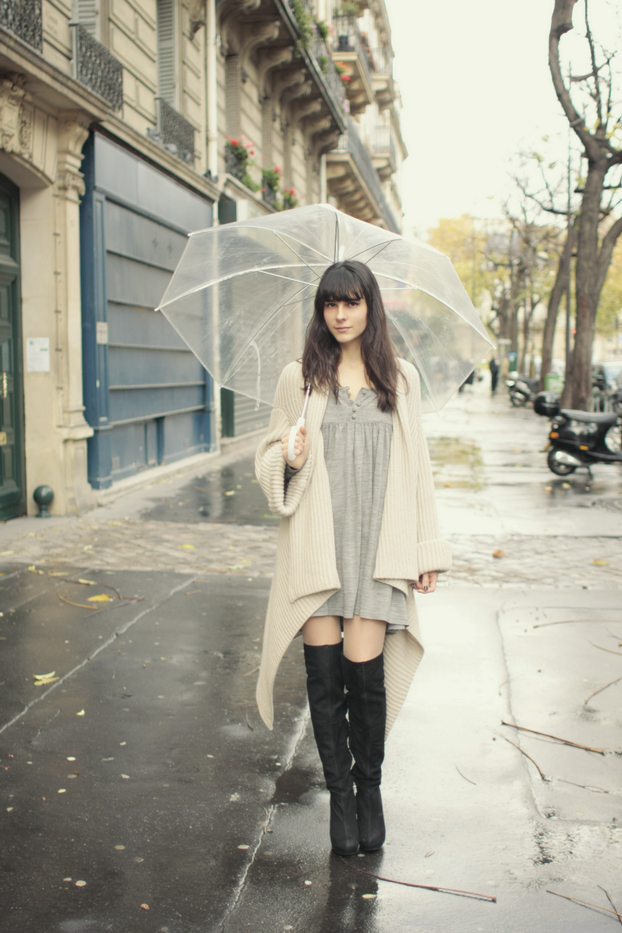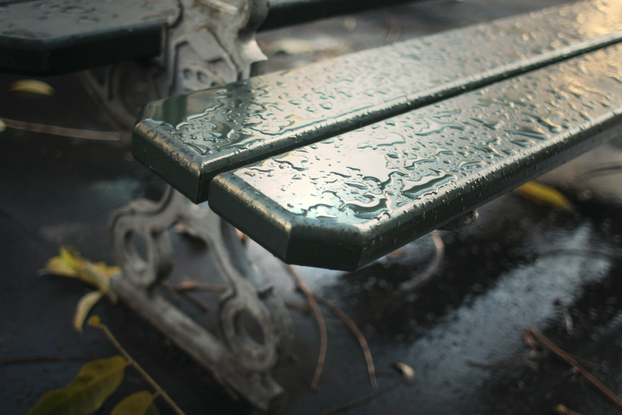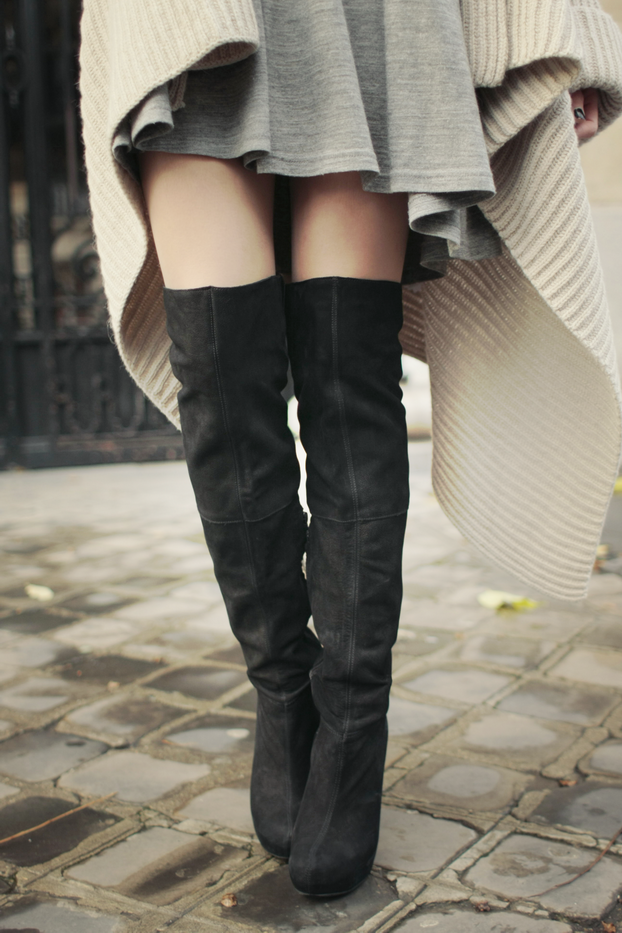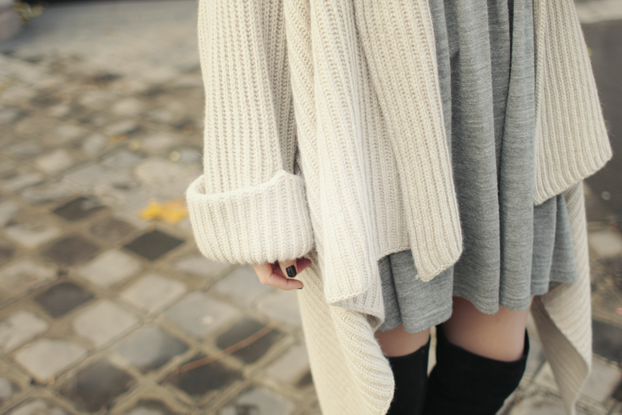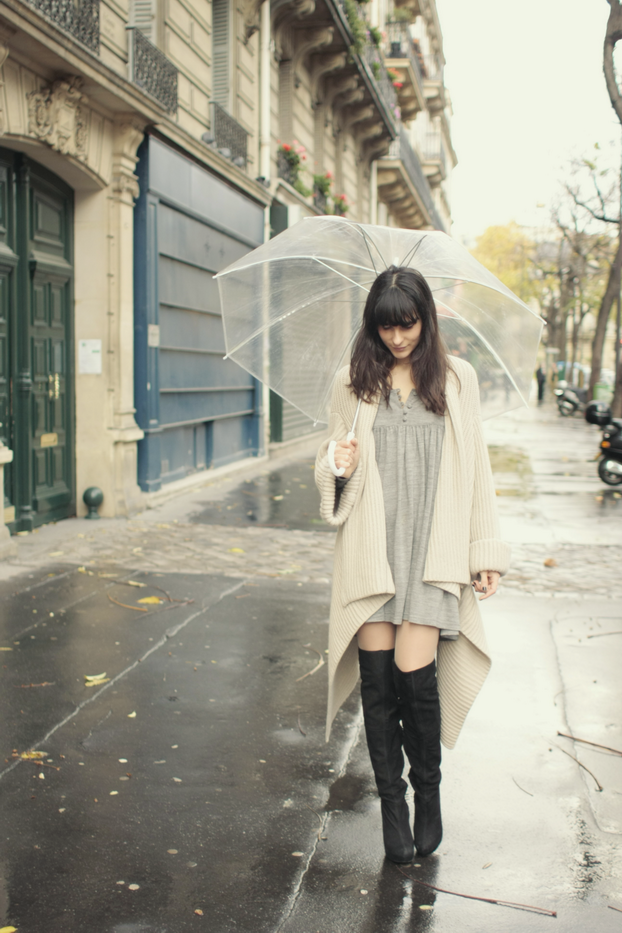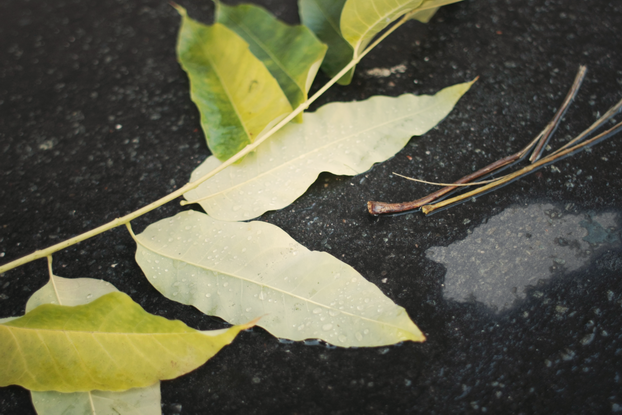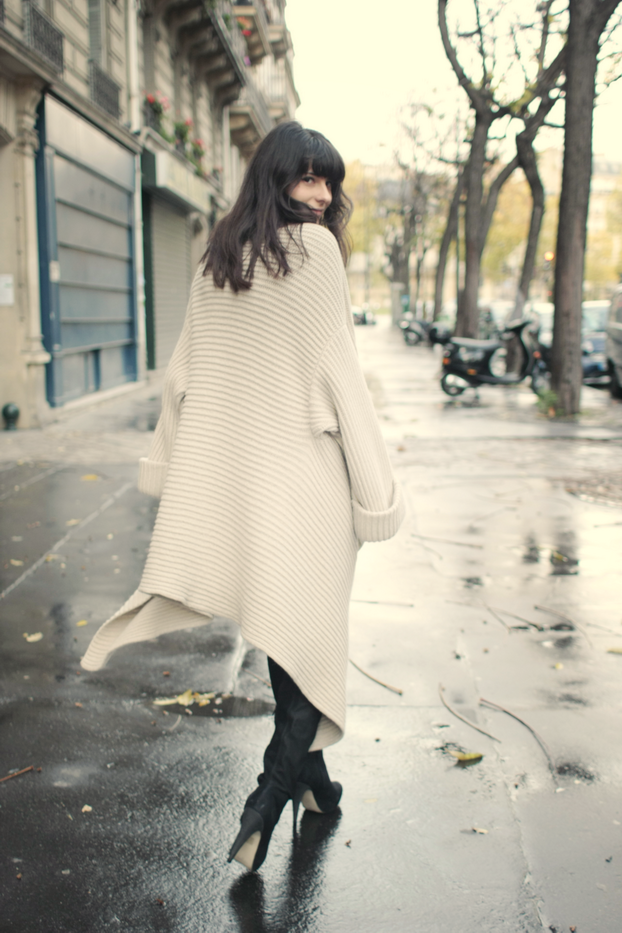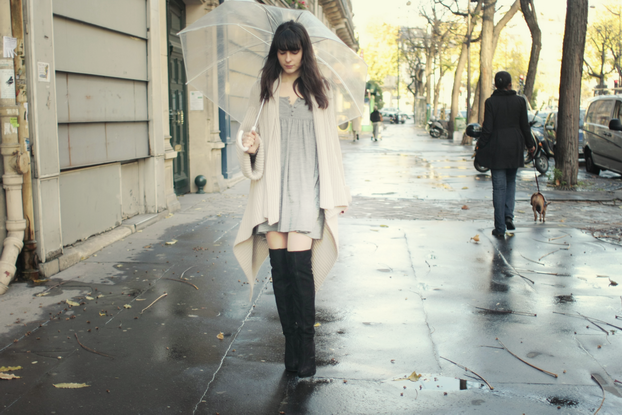 –
Robe H&M ( 2007 ) / H&M dress
Pull Massimo Dutti / Massimo Dutti cardigan
Bottes Topshop / Topshop boots
Umbrella from Japan
–
English translation by Victoria Morrison