–
Le noir et le rouge, j'ai toujours trouvé que c'était l'association parfaite.
Surtout lorsque le sombre est omniprésent dans une tenue, et qu'une note colorée vient relever le tout.
Une touche sur les lèvres par exemple, ou avec un sac. Et pourquoi pas les deux en même temps ?
Manier les teintes devient vite très amusant, et c'est cela qui me rappelle pourquoi j'aime autant la mode.
C'est un jeu, tout simplement.
–
Music: Sea Wolf – You'r a wolf
–
I've always thought red and black were the perfect pair.
When darker hues make up the bulk of an outfit, it becomes especially interesting to brighten things up with a splash of colour.
Some lipstick, a bag, maybe even both.
It's easy to become enamoured with mixing and matching tints, and it reminds me of why I love fashion so much.
–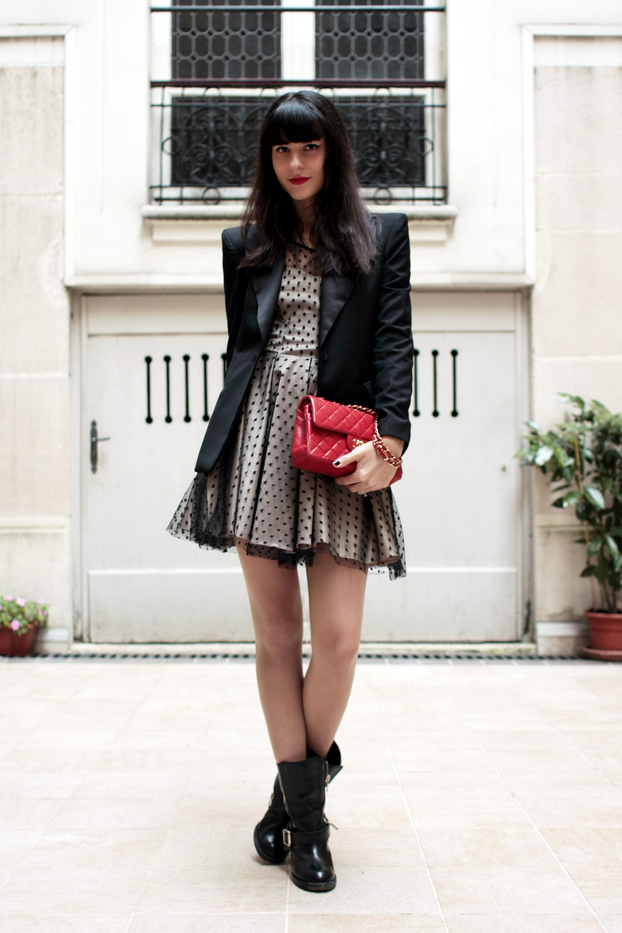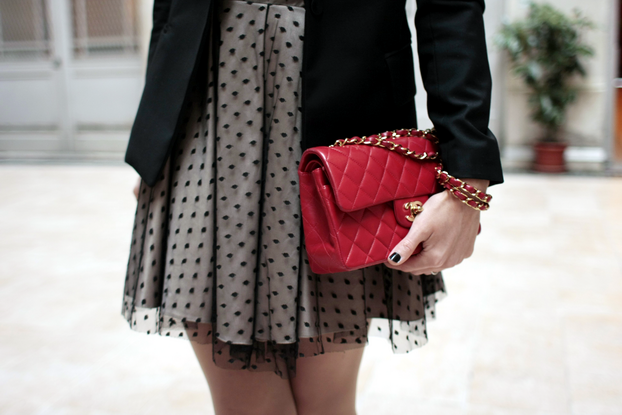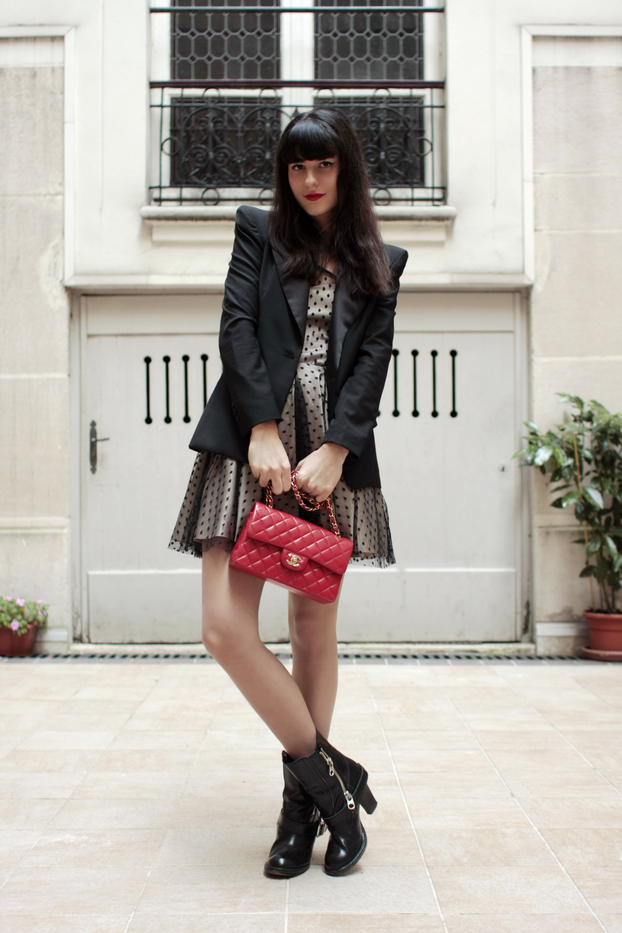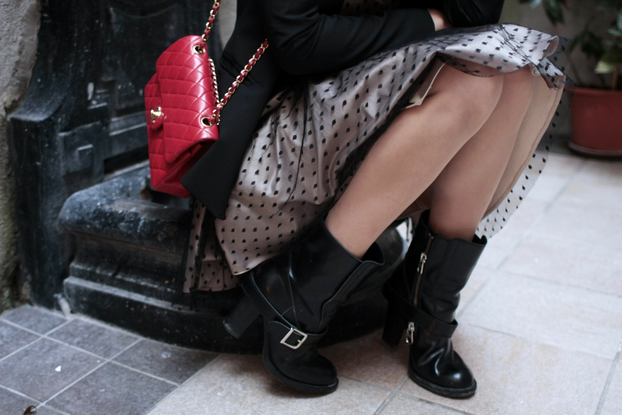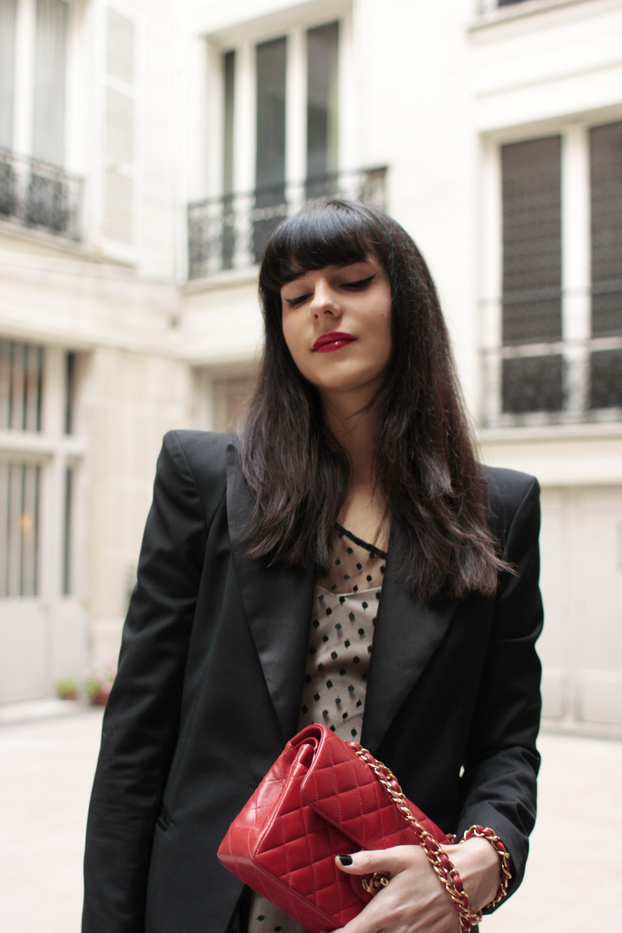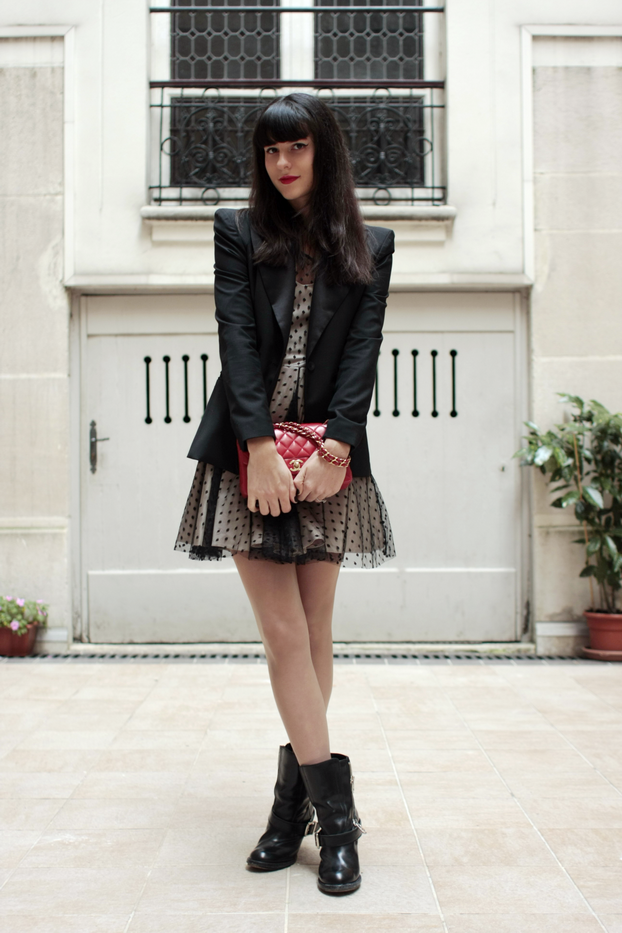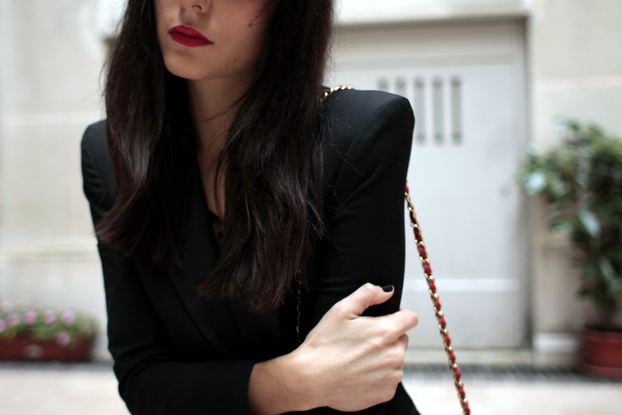 –
Robe Topshop / Topshop dress
Veste The Queen's wardrobe / The Queen's wardrobe blazer
Bottes Chloé / Chloé boots
Sac Chanel / Chanel bag
–
English translation by Victoria morrison

Related posts :
---