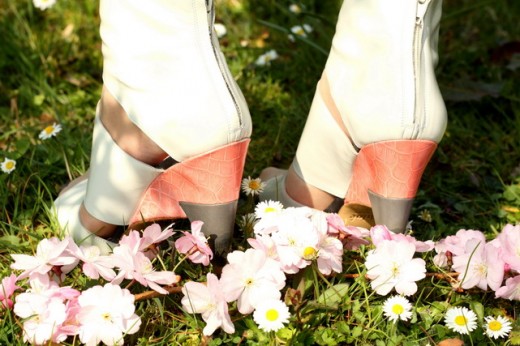 –
Sometimes when you see certain shoes on the runway, you don't think much of them.
But sometimes, those very same shoes can look completely different to you once you see them worn out, in the street, or on someone else's blog.
I must admit, I really didn't like the Chloé Poseidon shoes when I first saw them.
But then I saw a friend wearing them. And then I saw them on Jane and her lovely mother, Judy. My opinion quickly changed.
I didn't waste any time before heading straight over to Youshoes, one of my favourite Web sites, where I found them. The site had already served me well in the past when I was looking for the very difficult to find my red neo doc wedges !
I was originally debating between the black and the grey, but I finally chose the white model, graced with a touch of salmon pink for an especially springy look.
As you know, I suffer from acute Chloenitess, so I'll soon have some additional finds, which I can't wait to show you!
–
Musique: Neko Case – People got a lotta nerve ( Super cute vidéo ! )
–
Il y a des chaussures qui, lorsque vous les voyez en défilé, ne vous plaisent pas du tout.
Et puis il y a aussi ces mêmes chaussures qui semblent totalement différentes, et embellies lorsque vous les voyez portées dans la rues, en soirée, ou sur d'autres blogs.
Le modèle poséidon de Chloé ne me plaisait donc pas du tout.
Et puis je les ai vu portées par une copine, et aussi par la jolie Jane et Judy, sa splendide maman. Autant vous dire qu' immédiatement, ma vision de ce modèle à totalement changée.
Je me suis donc empressée de les chercher, et c'est chez l'un de mes sites favoris, Youshoes,  que je les ai trouvées. Cette boutique en ligne m'avais déjà bien rendu service pour les introuvables néo docs rouges !
Après avoir hésité à les prendre en noir ou en gris, j'ai finalement penché pour le  modèle blanc avec une touche de rose saumon, très joliment printanier.
Et puisque ne l'oubliez pas, je suis atteinte d'une sérieuse chloénite aiguë, j'aurais très bientôt d'autres petites trouvailles à vous dévoiler !
–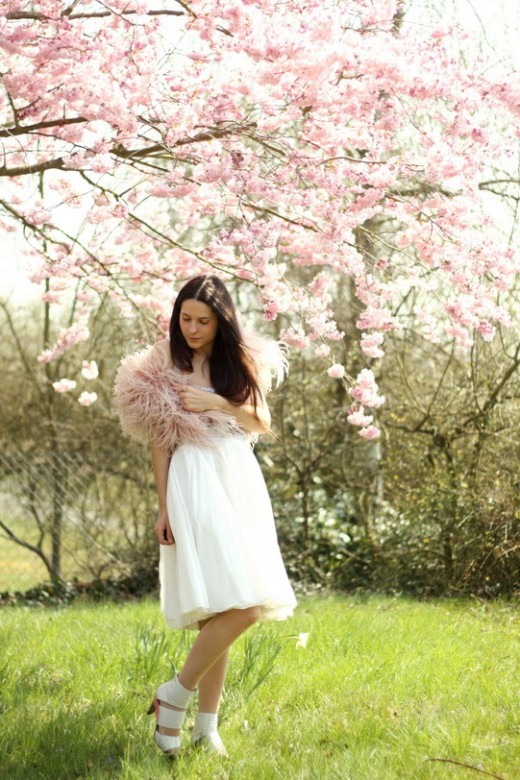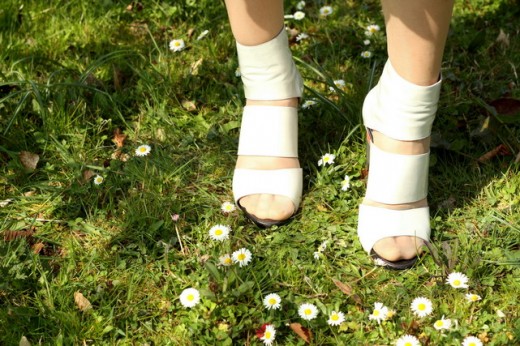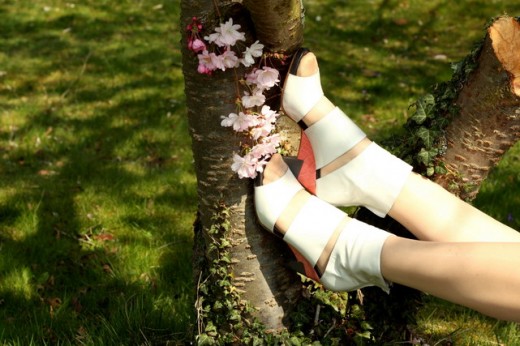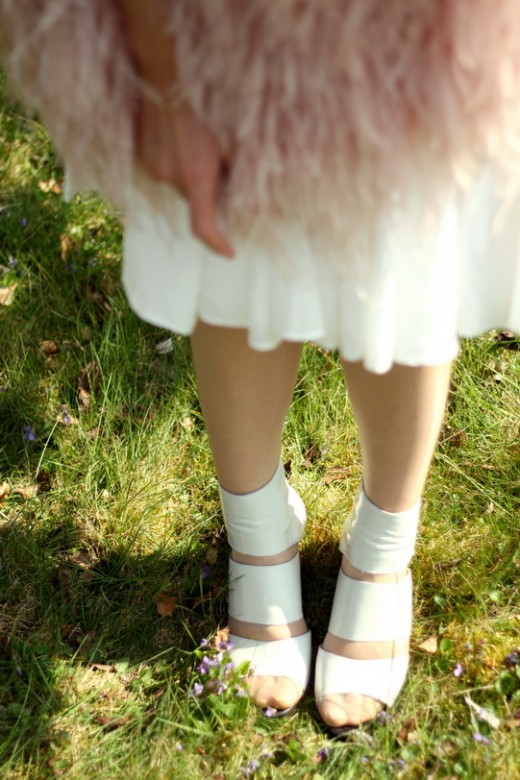 –

Chaussures Chloé sur Youshoes / Chloé shoes on Youshoes
Boléro en plumes Topshop / Topshop feathers boléro
Jupe Zara / Zara skirt
–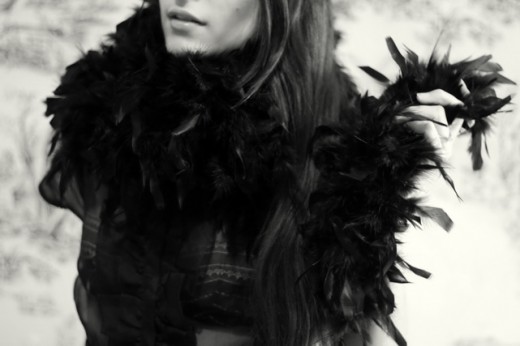 –
Open here I flung the shutter, when, with many a flirt and flutter,
In there stepped a stately raven of the saintly days of yore.
Not the least obeisance made he; not a minute stopped or stayed he;
But, with mien of lord or lady, perched above my chamber door –
Perched upon a bust of Pallas just above my chamber door –
Perched, and sat, and nothing more.
Edgar Allan Poe

–
Music: Devendra Banhart – Cripple Crow
–
Je poussai alors le volet, et, avec un tumultueux battement d'ailes,
Entra un majestueux corbeau digne des anciens jours.
Il ne fit pas la moindre révérence, il ne s'arrêta pas, il n'hésita pas une minute ;
Mais avec la mine d'un lord ou d'une lady, il se percha au-dessus de la porte de ma chambre ;
Il se percha sur un buste de Pallas juste au-dessus de la porte de ma chambre ;
Il se percha, s'installa, et rien de plus.
Edgar Allan Poe
–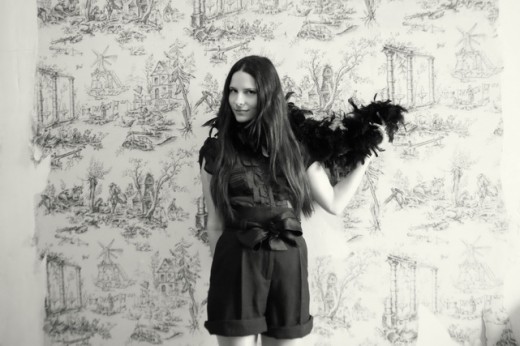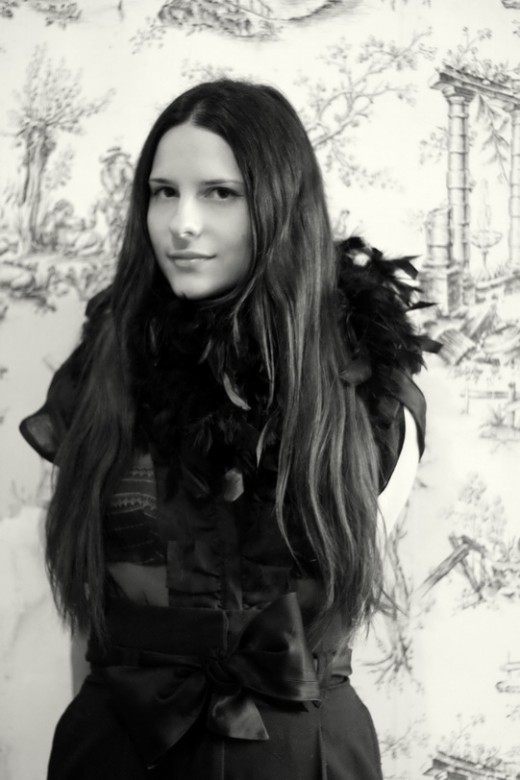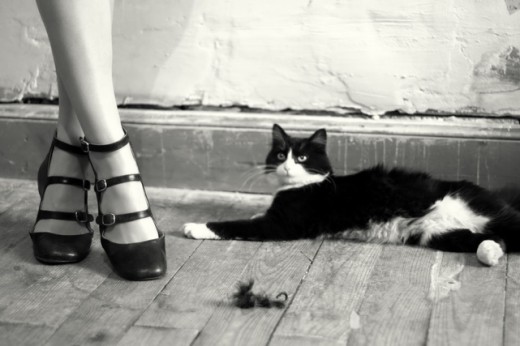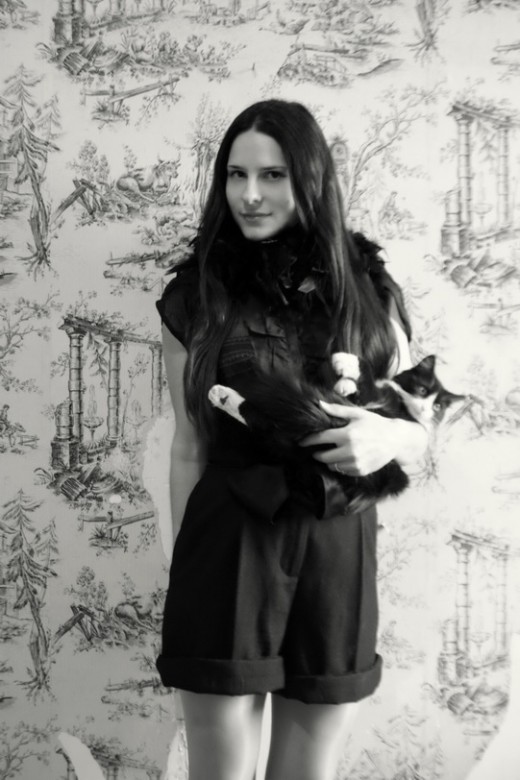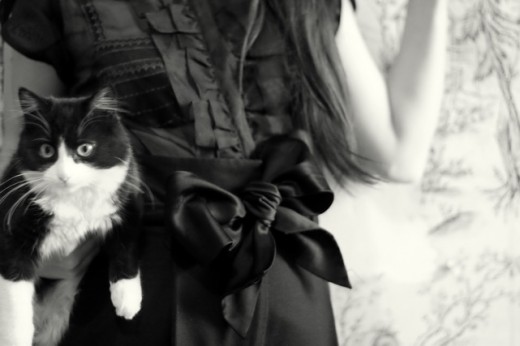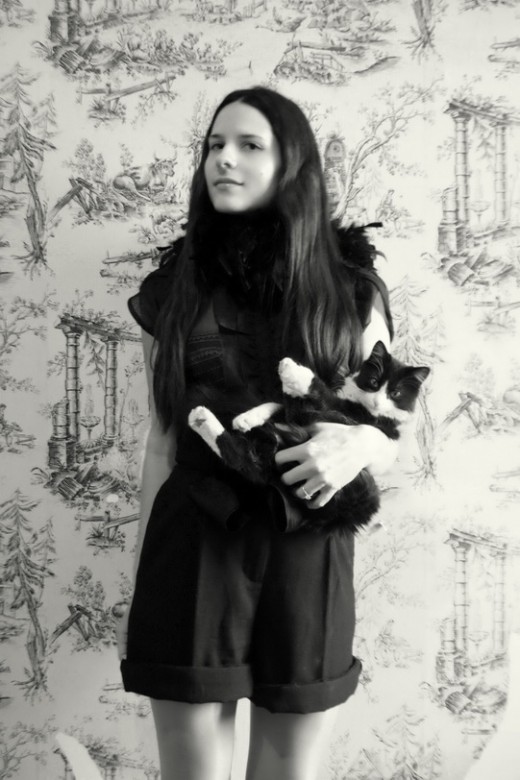 –
Blouse Zara / zara Blouse
Short H&M / H&M shorts
Chaussures Chloé / Chloé shoes
Ceinture noeud Mokuba / Mokuba bow belt
Boa Etam

–
Hi everyone ! To answer your questions: The cat's name is Flèche, but sadly she's not my pet, and yes as you can see, she's really friendly ! And about the Zara blouse and H&M shorts, they both are from previous collection. Have a nice day !
–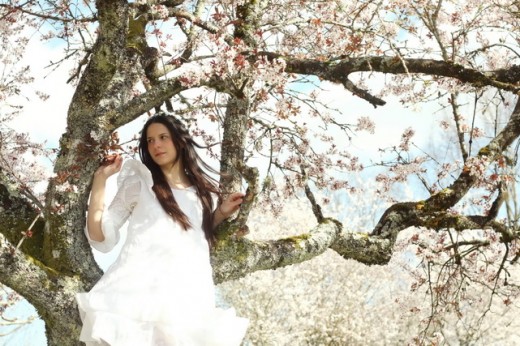 –
If there is one thing that I impatiently wait for every year, it's that moment each spring when the cherry trees blossom!
There's one right in the middle of the country garden where I spend the odd weekend here and there. And this year, just like the last, I was lucky enough to witness the burgeoning of these magnificent trees once again.
For me, this moment symbolizes the arrival of spring.
In order to properly celebrate the first taste of many beautiful days to come, I wore a white dress and a crown of flowers and perched myself at the very top of the cherry tree as a means to take in the freshly opened delicate petals as closely as I possibly could.
–
Music: Air – Cherry blossom girl

–

S'il y a une chose que j'attends avec impatience chaque année, c'est bien que les cerisiers fleurissent !
Il y en a un au milieu du jardin là où je passe souvent quelques week end à la campagne. Cette année, tout comme l'année dernière, j'étais bien au rendez vous pour assister à l'éclosion des fameux bourgeons !
Pour moi , c'est un peu l'évènement qui annonce l'arrivée du printemps.
Et pour justement fêter dignement cet avant goût des beaux jours, c'est vêtue d'une robe blanche et d'une couronne de fleurs dans les cheveux que je suis aller me percher tout en haut du cerisier, histoire d'aller humer et admirer les pétales délicats de plus près.
–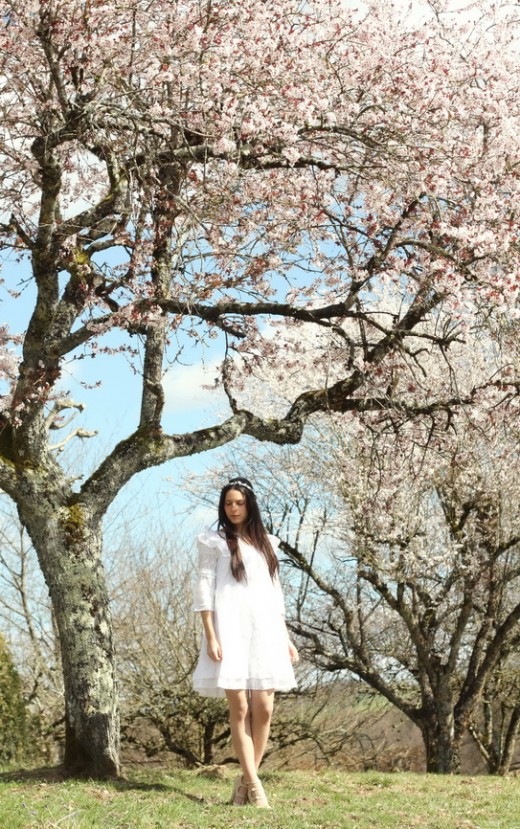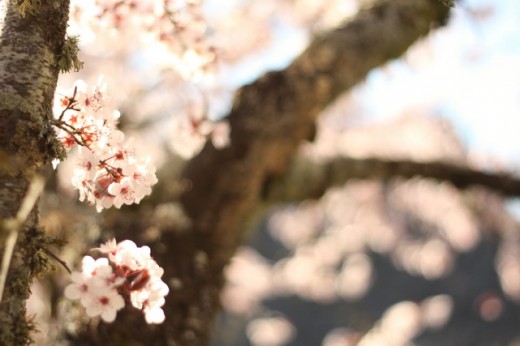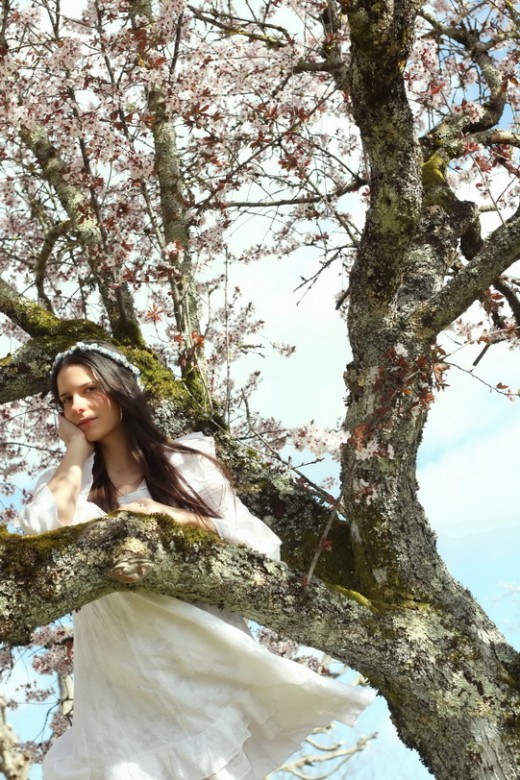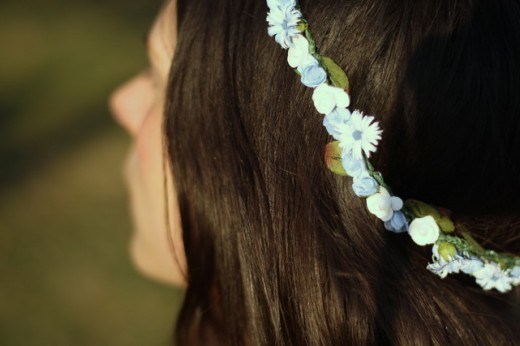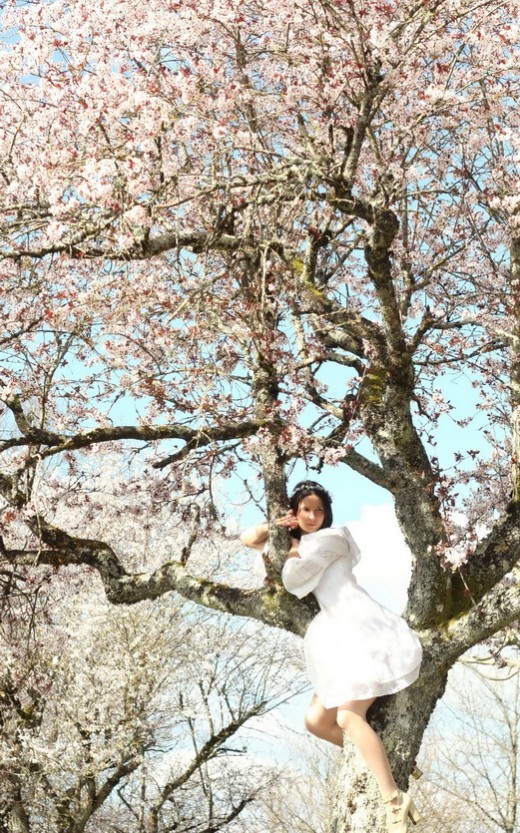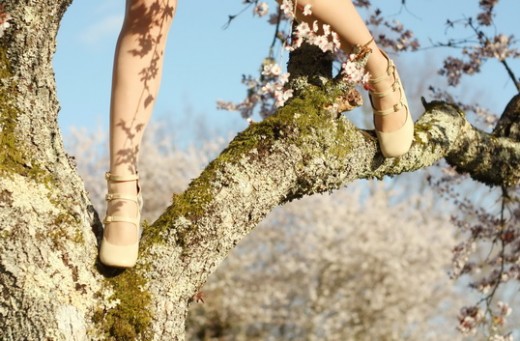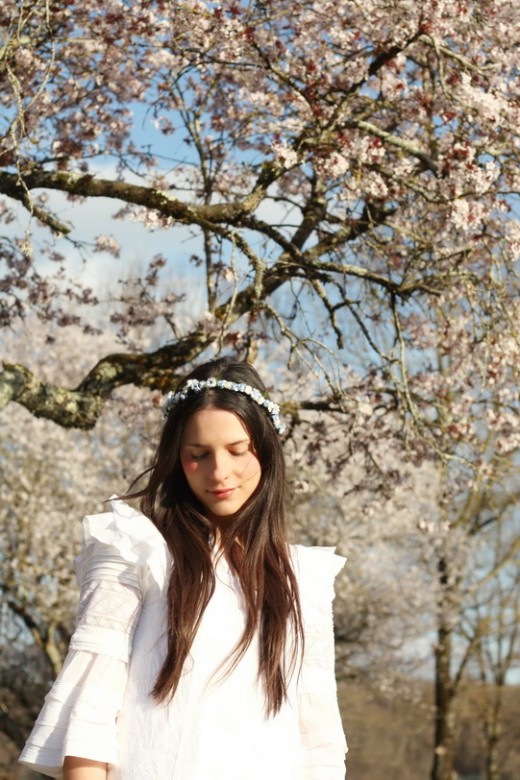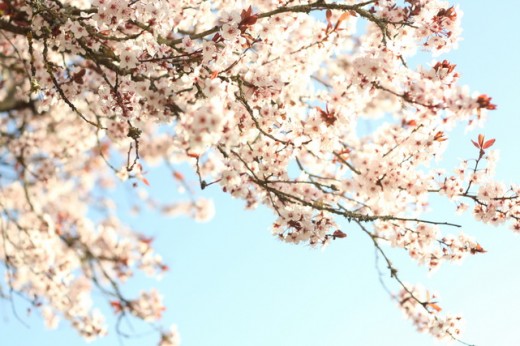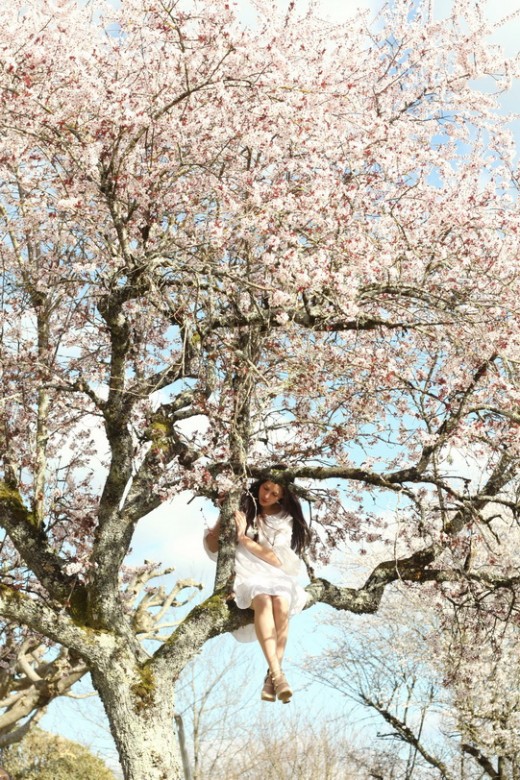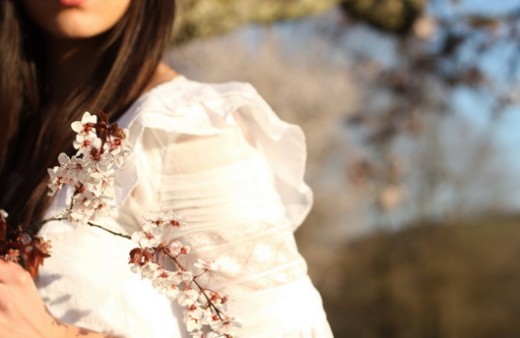 –
Robe Zara / Zara dress
Chemisier Zara / zara blouse
Couronne fabriquée moi même / home made flower crown
Chaussures Chloé / Chloé shoes
–