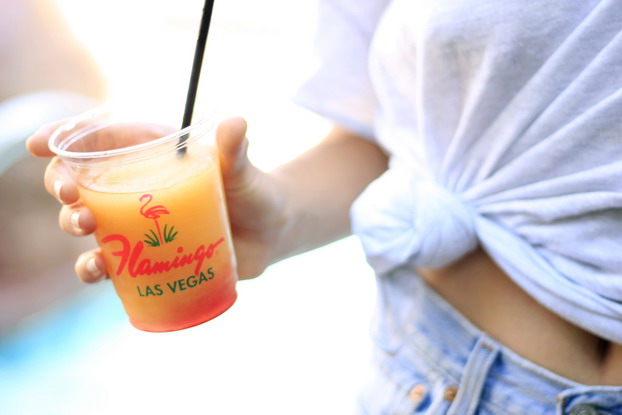 –
J'adore les Flamands roses.
C'est l'une des raisons pour laquelle j'ai choisi de séjourner à l'hôtel Flamingo.
L'autre raison, c'est parce que c'est l'un des premiers casinos de Las Vegas, et qu'il possède quelque chose en plus que les autres: une histoire et une esthétique rétro.
Et la dernière raison, c'est parce que j'aime tout simplement le rose !
J'ai passé quelques heures sur le bord de la piscine, et être la seule en maillot une pièce ne m'a absolument pas surprise.
Par ailleurs, je dois avouer que Las Vegas a le plus beau ciel bleu que j'ai jamais vu. Pas un seul nuage en vue, incroyable !
N'empêche, quand vous voyez tout ça, difficile à croire que vous vous trouvez en plein milieu du désert !
–

*****
I love flamingos.
This is the first reason why I choosed to stay at The Flamingo Hotel.
The second reason is because it's one of the first Casino in Las Vegas, and has something more than the others: a great vintage aesthetic and history.
And the third and last reason is because I just love pink !
I spent a few hours by the pool, and was not surprised to see I was the only girl in a one piece bath suit.
By the way I have to say Las Vegas has the most beautiful blue sky in the world. Not a single cloud, pretty amazing to me !
And when you see all this … damn, it's hard to believe you're right in the middle of a dry desert !
–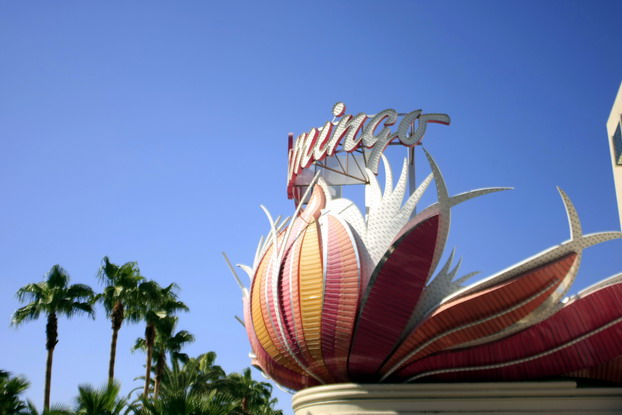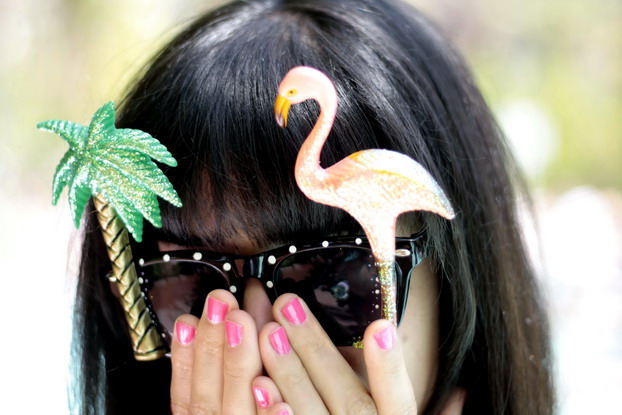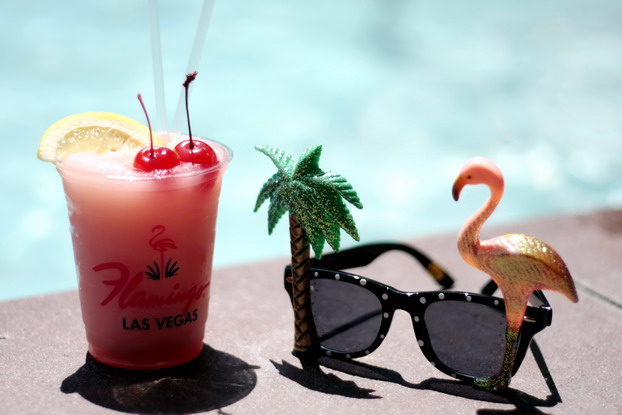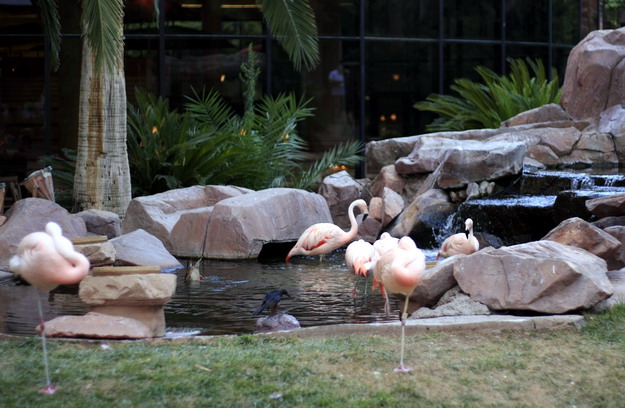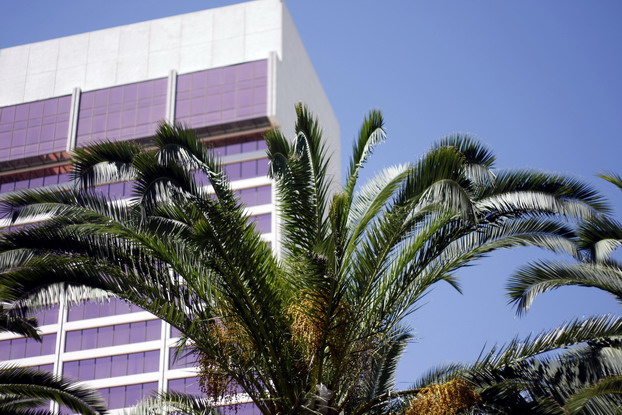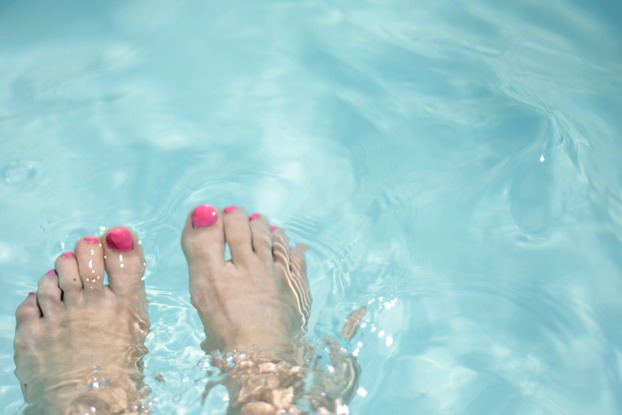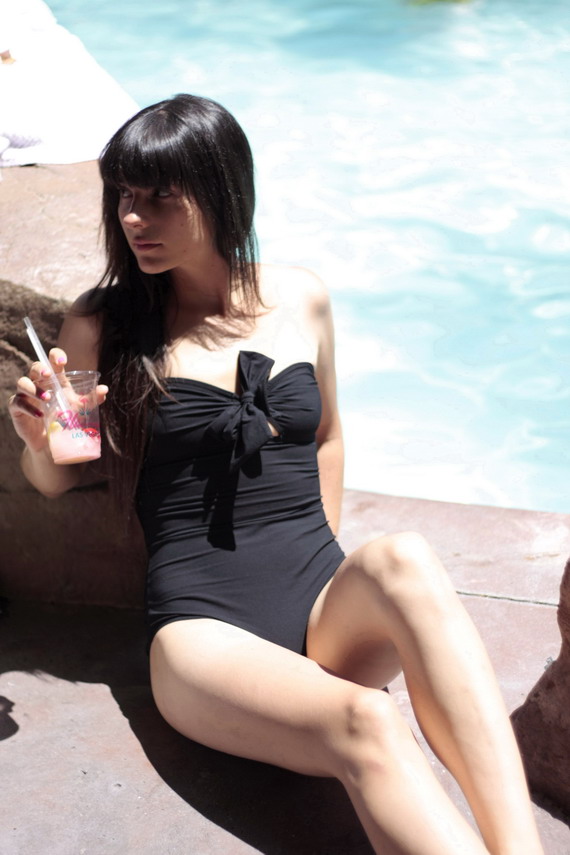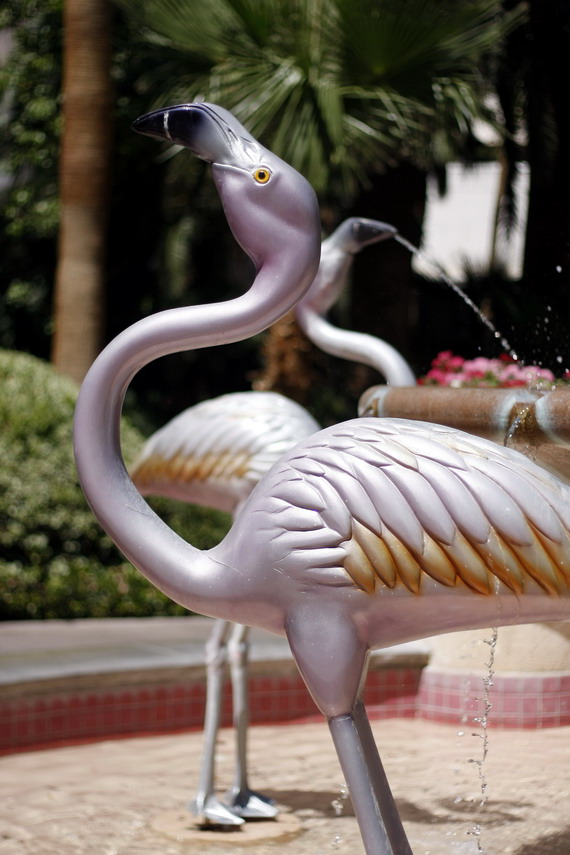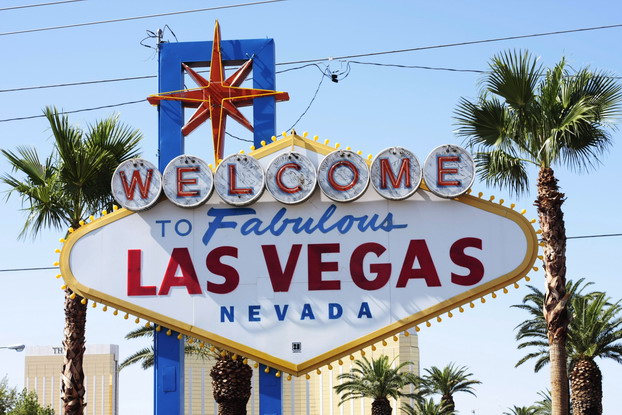 –
Maillot princesse tam tam / Princesse tam tam bath suit
Lunettes fantaisie achetée à l'hôtel / Funny sunglasses bought at the Hotel
–
Related posts :
---