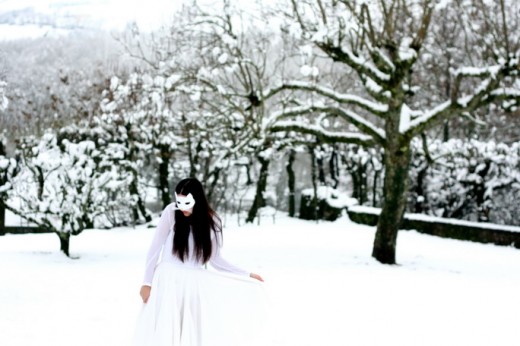 –
Rien n'est plus beau qu'un jardin recouvert de neige !
–
Music: Dean Martin – Let it snow, let it snow
–
Nothing's more beautiful than a garden covered in snow !
–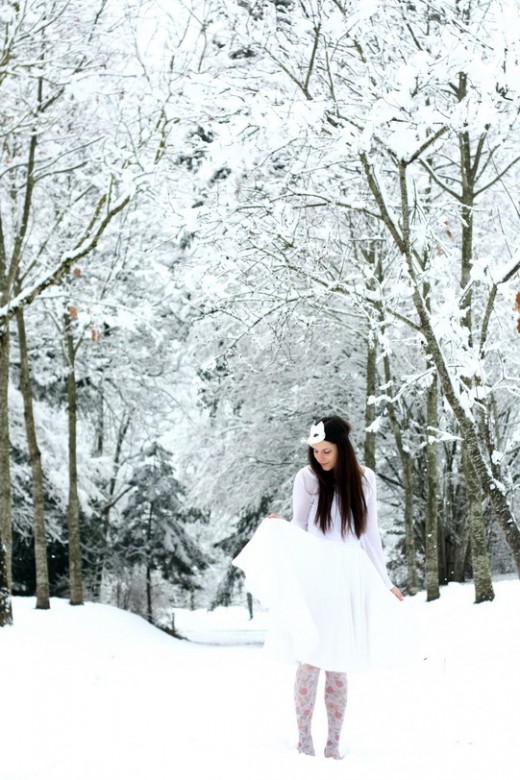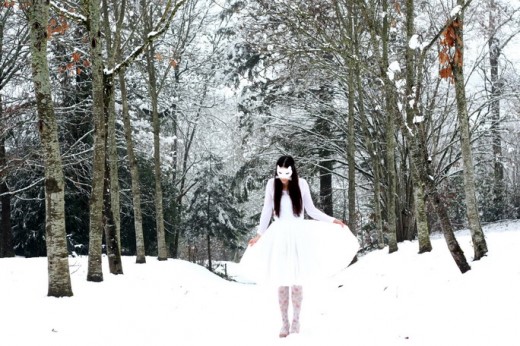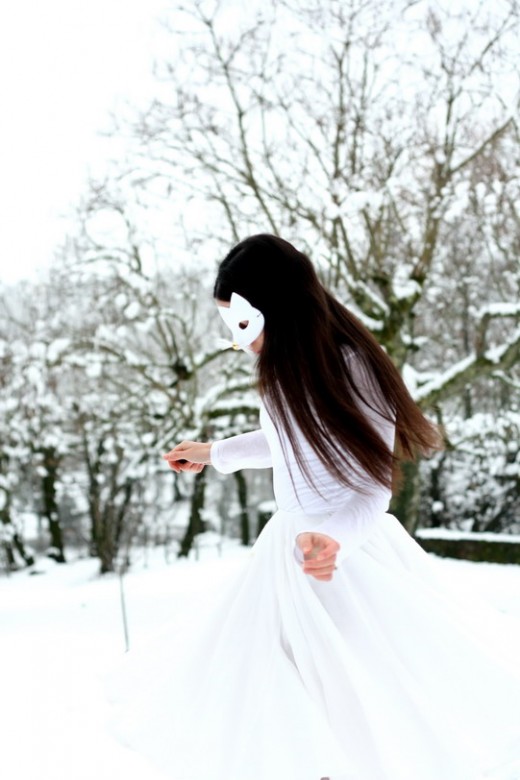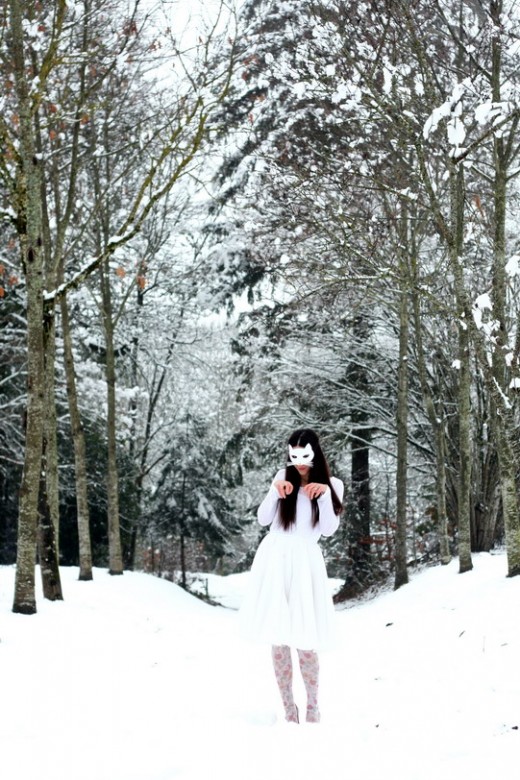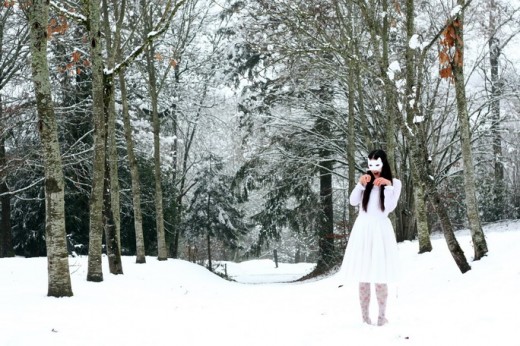 –
T-shirt H&M / H&m T-shirt
Jupe Zara / zara skirt
Collants love coulour / love coulour tights
Chaussures miu miu / miu miu shoes
–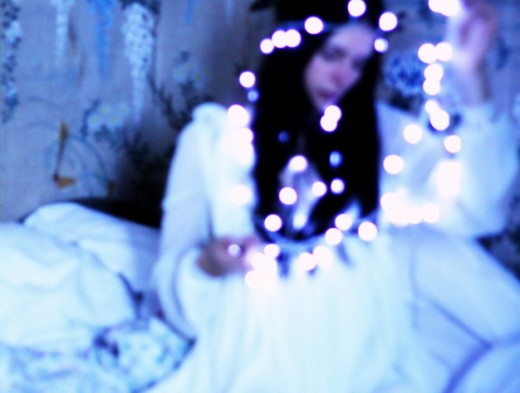 –
C'est un Noël de rêve qui s'annonce, un Noël tout de blanc vêtu, plein de charme et de poésie.
Les lumières scintillent dans ma chambre, tout comme les flocons de neige que je vois tomber par la fenêtre.
Bonnes vacances de Noël à tous !
–
Music: Fleet Foxes – he doesn't know why
–
It's a dreamy Chrismas that is coming, all dressed in white, and full of poetry.
Lights are glittering in my room, just as the snow I can see falling through my window.
Happy Christmas holidays to all of you !
–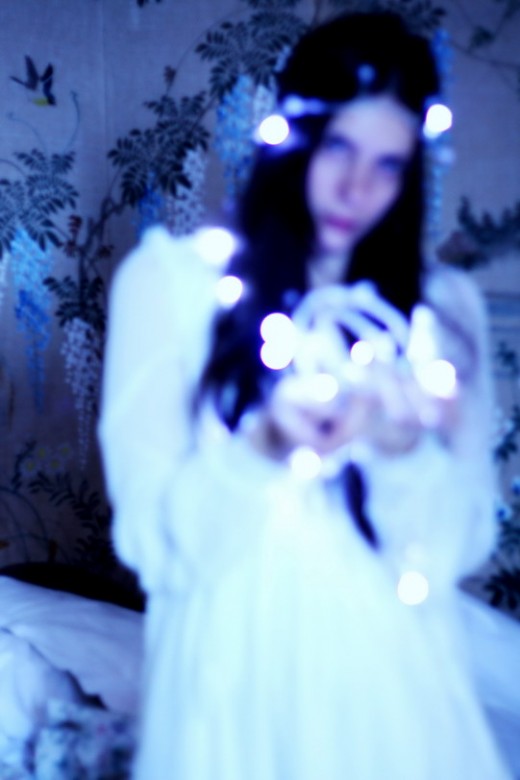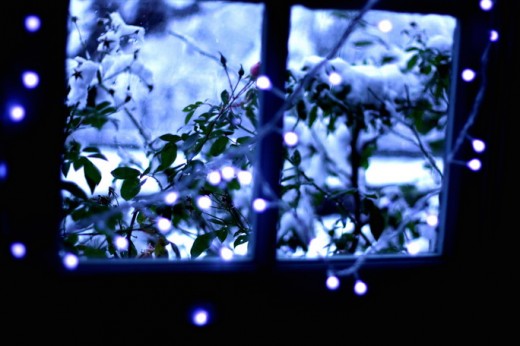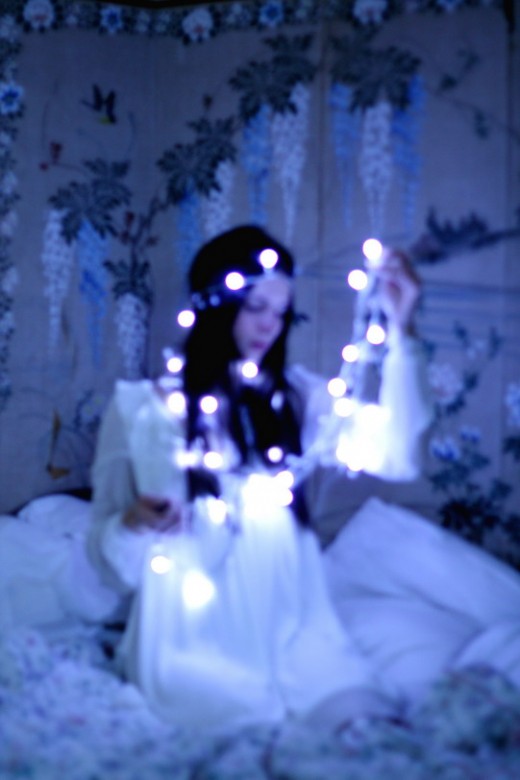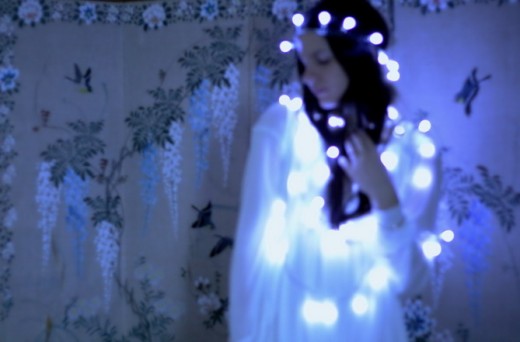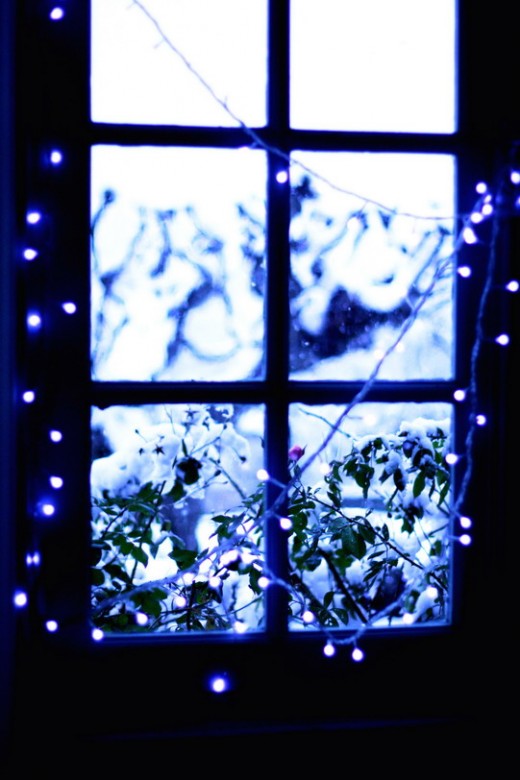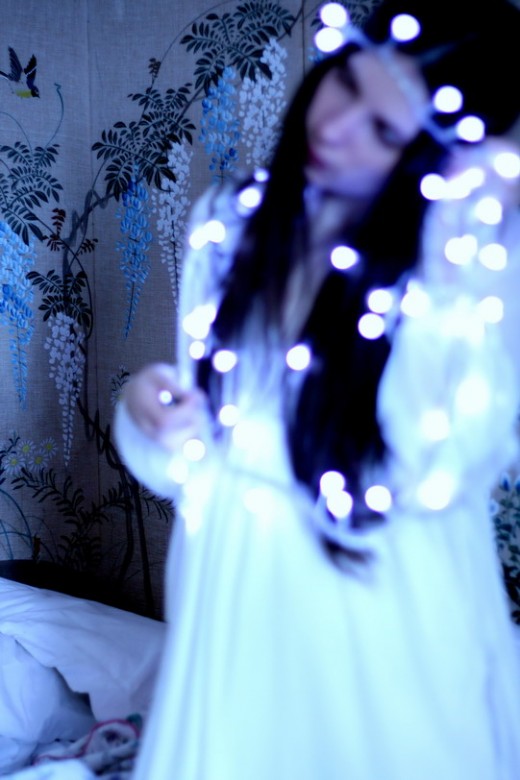 –
Robe H&M / H&M dress
–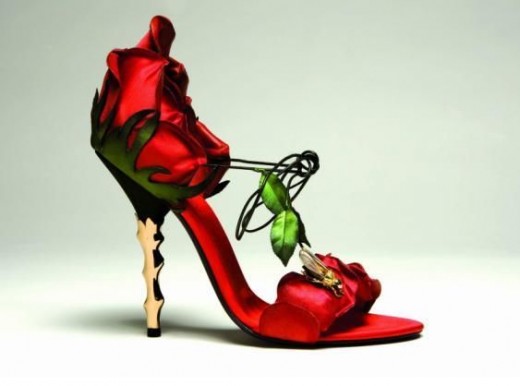 1) Les escarpins « rose » de Maï Lamore, avec talon et abeille en or ( très beau, et très inaccessible aussi )
The Maï Lamore « rose » stilettos, with gold heel and bee (very beautiful, and very unaffordable too).
–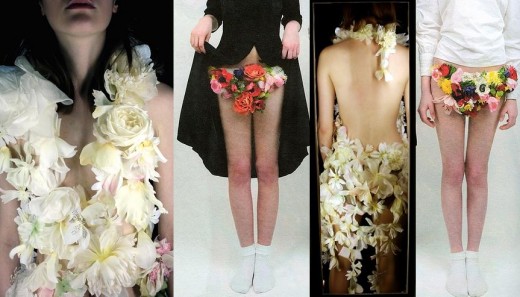 2) Des vêtements en fleurs ( oui, oui, des culottes aussi ! )
Floral clothing (yes, yes, this includes underwear!)
Louis Park, Maison Martin Margiela
–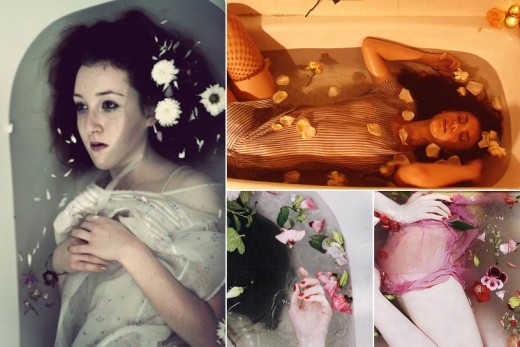 3) Prendre un bain … avec des fleurs.
Taking a bath… with flowers.
Lenaah, skye parrott, Sofia Sanchez
–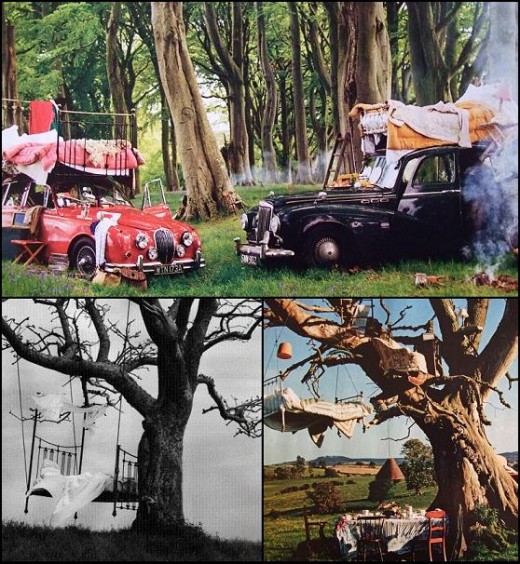 4) Des lit curieux dans des endroit curieux.
Weird beds in even weirder places.
Tim Walker, Justin Cooper
–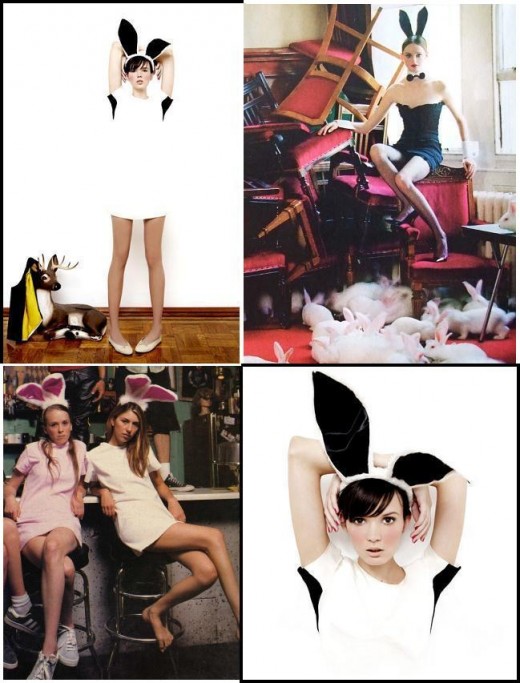 5) Des oreilles de lapin.

Bunny ears.
Nylon ( New york city girl ), Tim Walker
–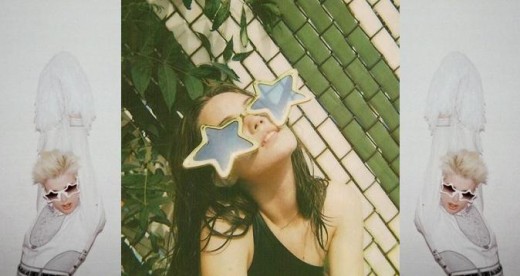 6) Des lunettes en forme d'étoiles.
–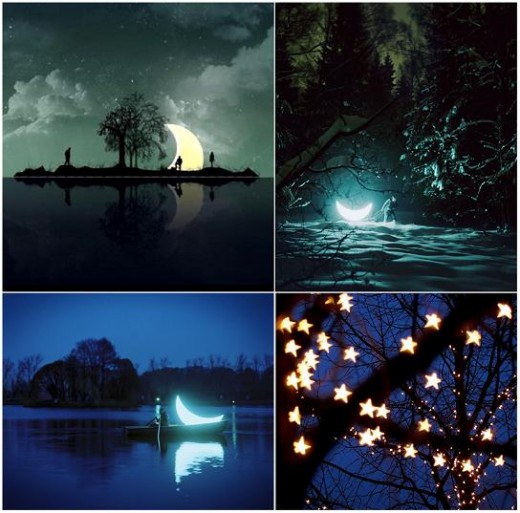 7) Les nuit d'hivers à la campagne. Un tapis de neige sur le sol, des étoiles et une lune brillante dans le ciel.
Winter nights in the country, a blanket of snow on the ground, a shining moon, and a sky full of stars
–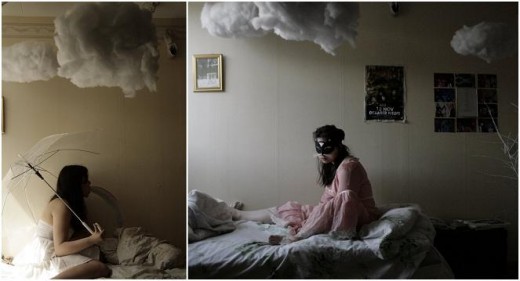 8) Des nuages en coton flottant au plafond de sa chambre.
Cotton clouds hovering over a bedroom.
–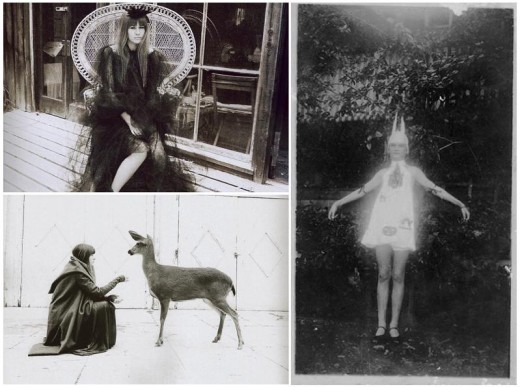 9) Des photos inquiétantes en noir & blanc.
Unsettling black and white photographs.
–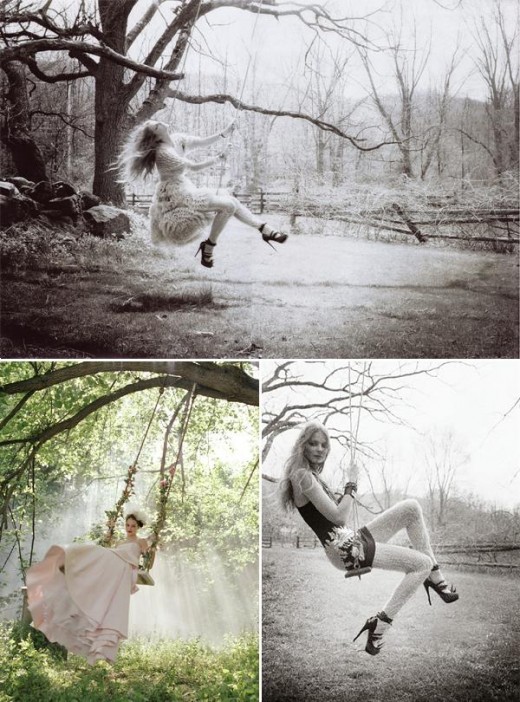 10) Faire de la balançoire !
James Macari
–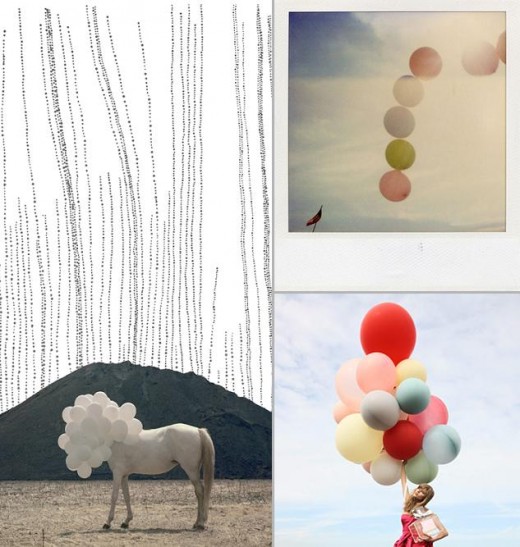 11) Les ballons
Lolita, jengotch, miss Dior chérie
–
12) Et enfin, la nouvelle campagne publicitaire Miss Dior Chérie réalisée par Sofia Coppola. Si je n'habitais pas déjà à Paris, ce serait mon rêve ultime !
Finally, the Miss Dior Chérie campaign produced by Sofia Coppola. If I didn't already live in Paris, it would be my ultimate dream!
–
12 lovely things I, c'est ici.
–