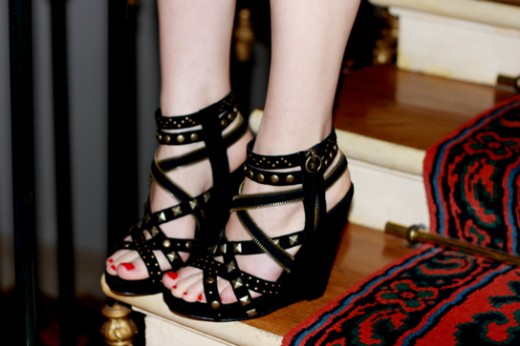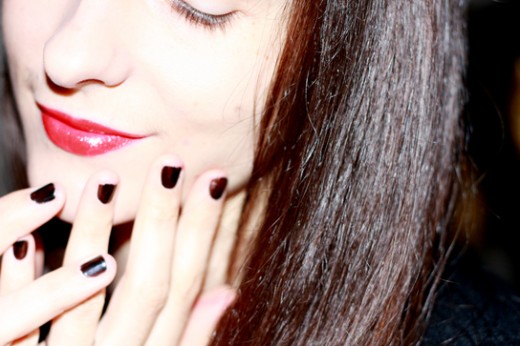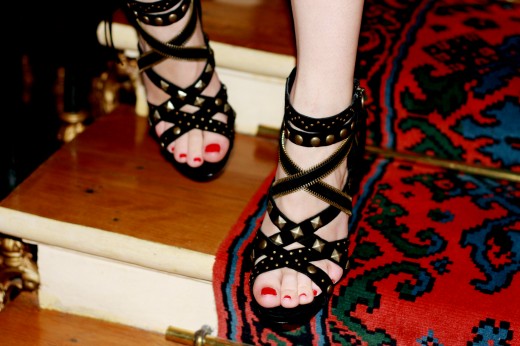 –
Je pars à Berlin vendredi prochain pour le week end.
Oui bon je sais, je me la coule douce en ce moment …

Bonnes adresses ( boutiques vintage, cafés, … ) sont donc les bienvenues !
***

Je porte mes nouvelles chaussures adorées, les sandales « diamond » de chez Ash.
Rouge à lèvre Lancôme et vernis à ongle noir Peggy Sage.
–
music: La Roux – In for the Kill

–

I'm off to Berlin on friday for the week end.
I know, I'm traveling a lot these days…

So, Any tips for nice store ( vintage, decoration, … ) and cafes in Berlin are very welcome !
***

I'm wearing my favorite new shoes, The Ash « diamond » sandals.
Lancôme red lipstick and Peggy Sage black nailpolish.
–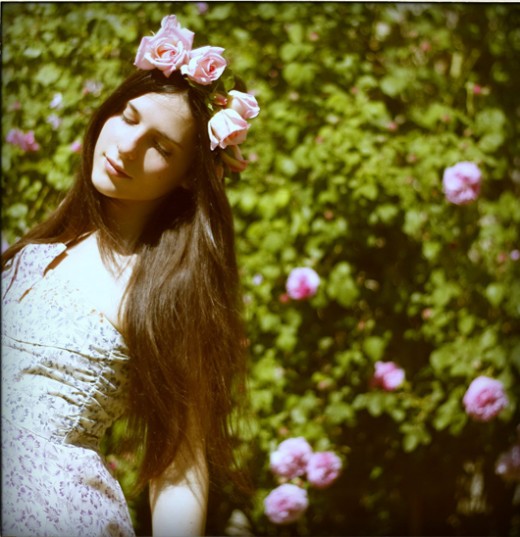 –
Mignonne, allons voir si la rose
Qui ce matin avoit desclose
Sa robe de pourpre au Soleil,
A point perdu ceste vesprée
Les plis de sa robe pourprée,
Et son teint au vostre pareil.
Las ! voyez comme en peu d'espace,
Mignonne, elle a dessus la place
Las ! las ses beautez laissé cheoir !
Ô vrayment marastre Nature,
Puis qu'une telle fleur ne dure
Que du matin jusques au soir !
Donc, si vous me croyez, mignonne,
Tandis que vostre âge fleuronne
En sa plus verte nouveauté,
Cueillez, cueillez vostre jeunesse :
Comme à ceste fleur la vieillesse
Fera ternir vostre beauté.
Pierre de Ronsard
–
Music: Françoise Hardy – Mon amie la rose

–

See, Mignonne, hath not the Rose,
That this morning did unclose
Her purple mantle to the light,
Lost, before the day be dead,
The glory of her raiment red,
Her colour, bright as yours is bright?
Ah, Mignonne, in how few hours,
The petals of her purple flowers
All have faded, fallen, died;
Sad Nature, mother ruinous,
That seest thy fair child perish thus
'Twixt matin song and even tide.
Hear me, my darling, speaking sooth,
Gather the fleet flower of your youth,
Take ye your pleasure at the best;
Be merry ere your beauty flit,
For length of days will tarnish it
Like roses that were loveliest.
Pierre de Ronsard
–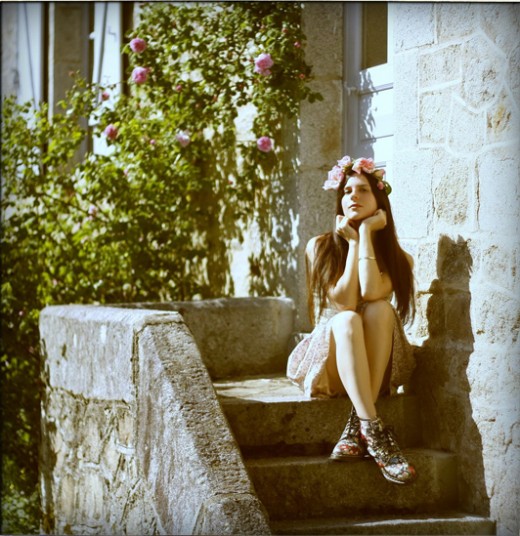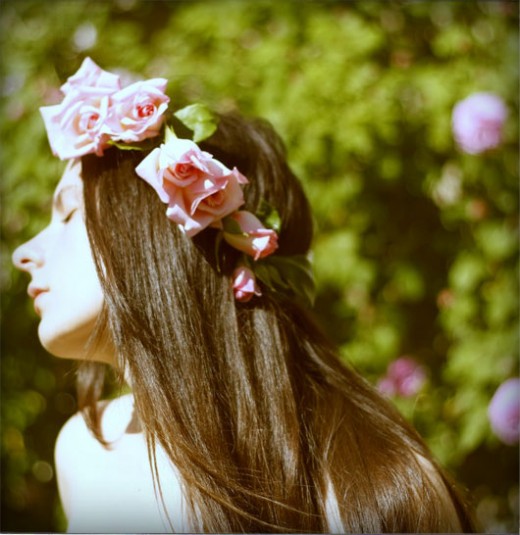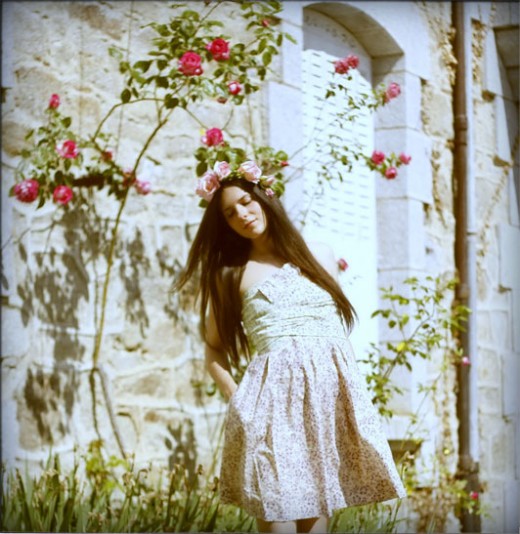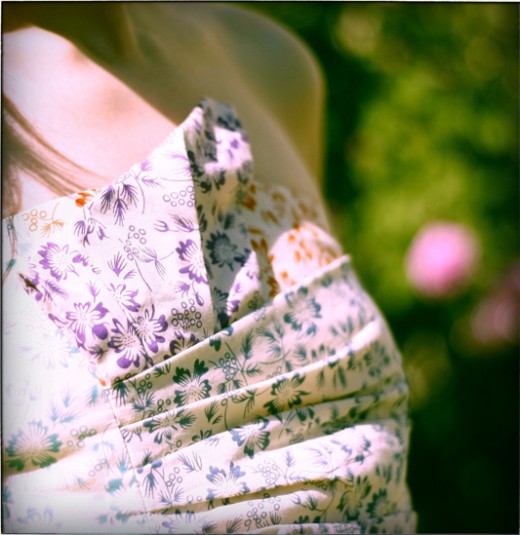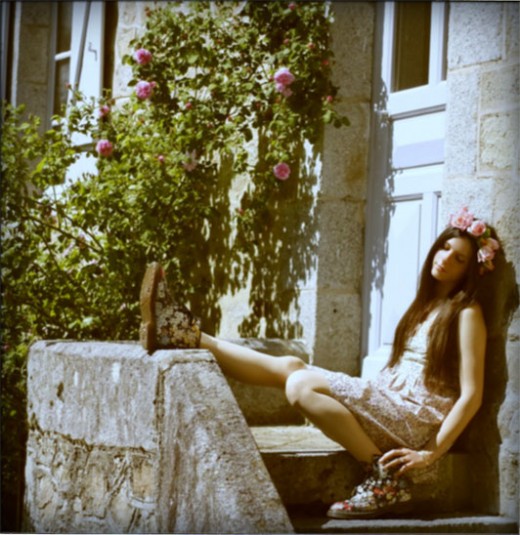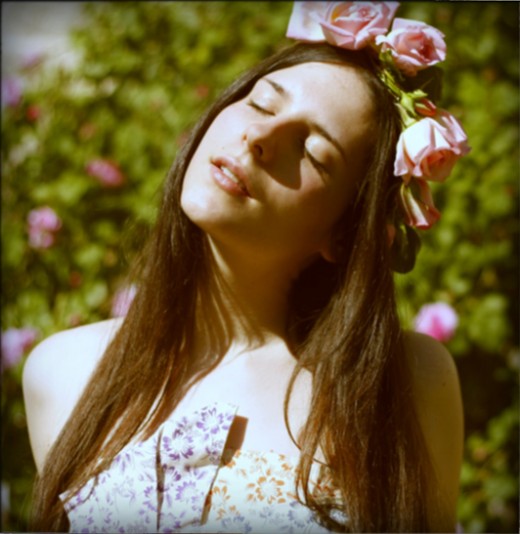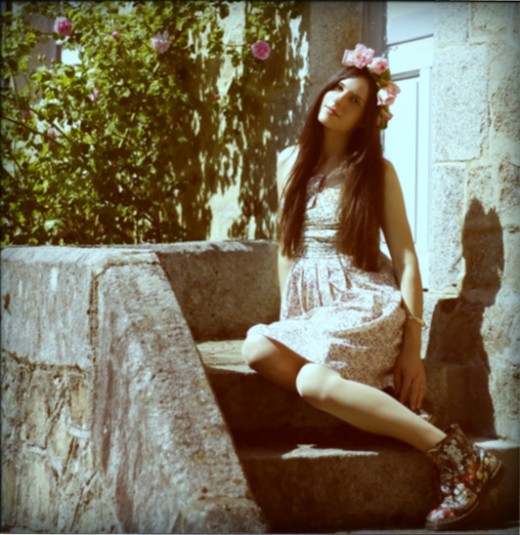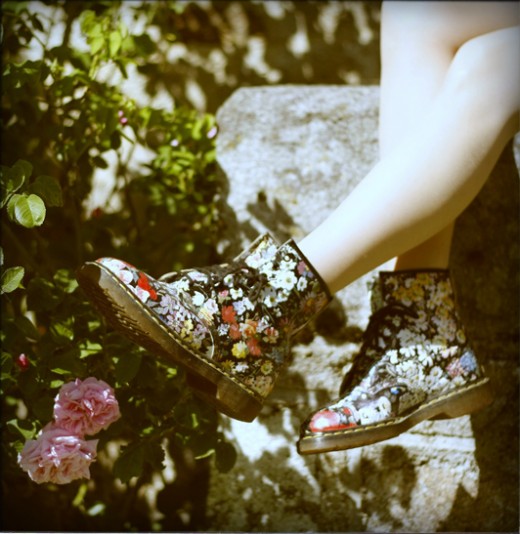 –
Robe bustier See by Chloé / See by Chloé bustier dress
Couronne de fleurs éphémères faite moi même / Self made ephemeral flower crown

Chaussures Doc Martens ( vintage ) / Vintage Doc Martens shoes
–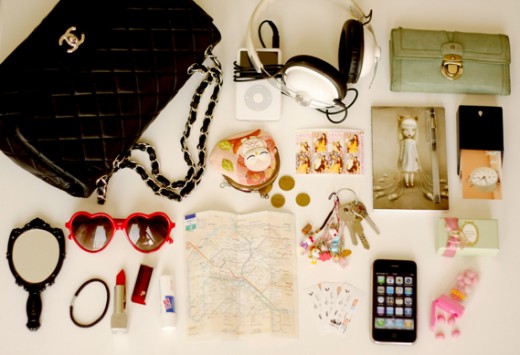 –
Je ne sais pas pourquoi, ça doit être un espèce de plaisir voyeuristes, mais j'adore regarder comment c'est chez les autres.
Avoir porte ouverte dans leur maison, leur chambre, leur penderie.
Voir quels objets traînent ça et là, des objets déco farfelus, apercevoir la paire de chaussures de ses rêves dans le placards de sa propriétaire, et tous les produits de beauté entassés dans la salle de bain.
Et le chat sur le rebord de la fenêtre qui fait sa toilette comme si on n'était pas là.
J' aime bien laisser mes yeux voyager, grimper cette immenses pile de livres et doucement descendre les escaliers.
Et, il faut l'avouer, c'est encore plus plaisant si ce n'est pas impeccablement rangé ! ( comprendre vide comme un magazine art & décoration )
Pas étonnant donc que The Selby ai autant de succès !
Cela faisait un moment que je pensais m'y mettre, et ai finalement franchi le pas suite à l'article de Julia: In my bag ( dans mon sac ).
Pas de tenue aujourd'hui donc, mais un déballage sur table de mon sac. Pour voir ce qui traîne jusqu'au fond des poches … même dans les coins.
Parce que le sac d'une fille, c'est assez mystérieux. Il y a plein de choses à l'intérieur, et c'est comme sa maison !
–
Music: Camille – Le sac des filles

I'm not sure why, but I love seeing how other people live. It must be the voyeuristic side of me.
I love when a window opens up onto other people's lives, bedrooms, and wardrobes.
To see what is kicking around, the wacky decorations, the shoes of my dreams in someone else's closet or a plethora of beauty products someone else's bathroom… it can be fascinating.
Kind of like watching the cat taking a bath by the windowsill as if no one can see.
I love it when my eyes get to wander, climbing up an enormous pile of books and slowly descending the stairs.
And I must admit, it's even more pleasant to do so when everything is arranged in perfect order (or otherwise empty, like an arts or home decoration magazine)!
The Selby's success may not be that surprising after all!
I had been toying with the idea for quite a while, but it was Julia's "In my Bag" article that finally inspired me to put together today's post.
So no outfit post today, but instead an insider's glance at what's in my bag. A look at what lies deep down inside, even in the most remote of corners.
Because a girl's bag is pretty mysterious… You never know what you're going to find: it's just like a house!
–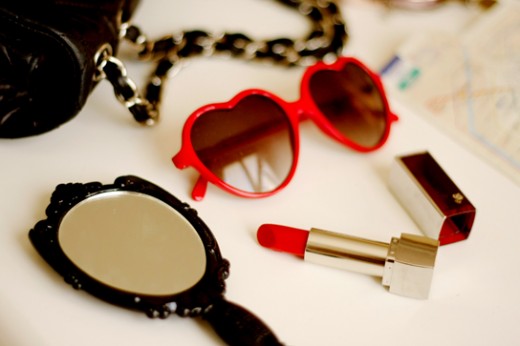 –
– Sac Chanel
– Ipod et Casque Panasonic ( J'ai besoin d'avoir toute ma musique avec moi, le Iphone ne suffit pas ! )
– Portefeuille Topshop
– Porte monnaie et pulikula ( photomaton ) ramenés du Japon.
– Carnet de note La marelle en papier
– Cartes de visite MOO
– Miroir Anna Sui
– Lunettes Coeur Ebay
– rouge à lèvre Lancôme ( pour les joues ) et beaume à lèvre Neutrogena ( comme soin et comme maquillage sur les lèvres )
– Plan du métro parisien + Tickets
– Trousseau de clefs et gris gris raménés du Japon
– Iphone
– Boîte de chocolats Ladurée
– Bonbon roses raménés du Japon

–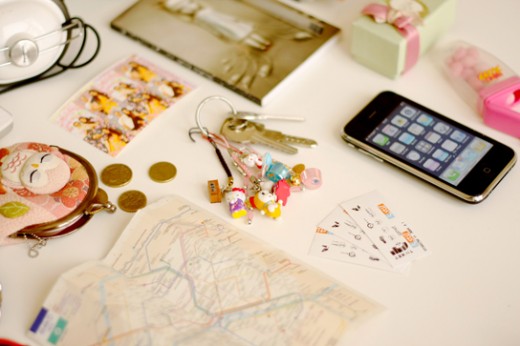 –
– Chanel bag
– Ipod and panasonic headphones (I need to have all of my music on me… My Iphone just isn't enough!)
– Topshop wallet
– Change purse from Japan and pulikula ( photos ) from Japan
– La marelle en papier notebook
– MOO business cards
– Anna Sui Mirror
– Heart shaped sunglasses from Ebay
– Lancôme lipstick (worn as blush) and Neutrogena lip balm (used for both for medical and cosmetic purposes)
– Paris metro map + tickets
– Gris Gris charm keychain from Japan
– Iphone
– Box of chocolates from Ladurée
– Multicoloured Japanese candy
–
Le plan du métro me rappelle de vous dire que j'ai mis à jour le guide de Paris. Plein de nouvelles adresses triées par quartier. Passez un bon week end !
–
The metro map of Paris reminds me to tell you that I've been updating the Paris Guide. Lots of new adresses sorted by districs. Have a great week end !
–