–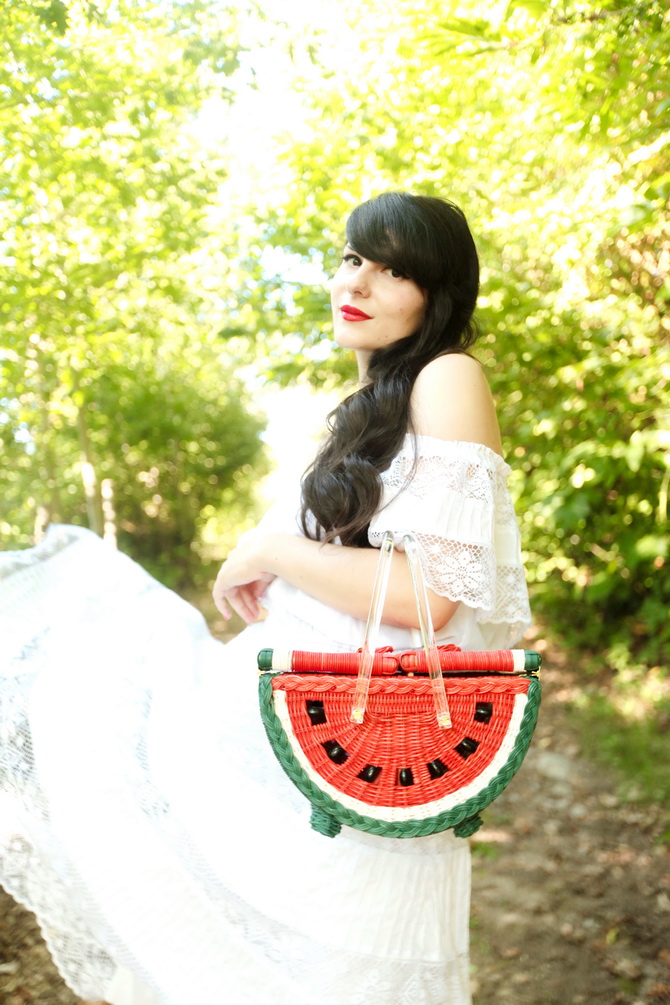 –
–
Si vous vous rappelez bien, j'avais publié ce panier il y a quelque mois. En même temps un modèle comme ça, difficile de l'oublier ! c'était à la fin de l'hiver, et je ne rêvais que d'une seule chose: pouvoir le porter en été sous un grand soleil.
Voilà, c'est maintenant chose faite.
Mais même l'été presque terminé, je ne suis pas encore prête à le lâcher ce panier !
–
–
♫ ♪ The Soundcarriers – Low Light
–
–
Do you remember this watermelon basket I published a few months ago ? ( Even though a bag with a shape like this must be hard to forget ).
It was at the end of a very long winter, and I was dreaming about just one thing: wearing it under a bright and warm summer sun.
Done !
The summer is almost over now, but believe me, I'm not going without it just yet !
–
–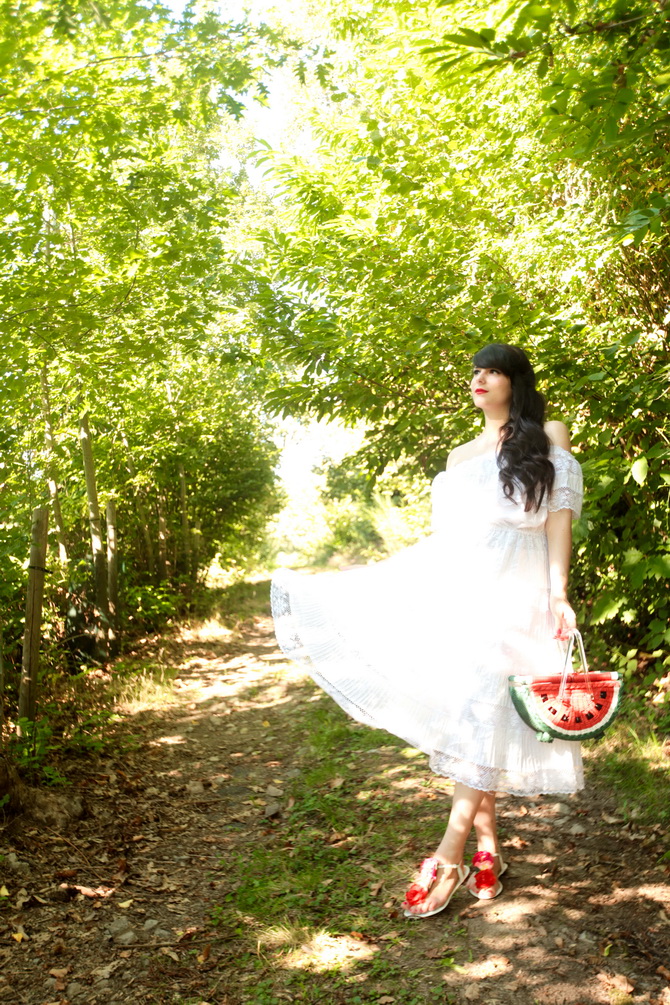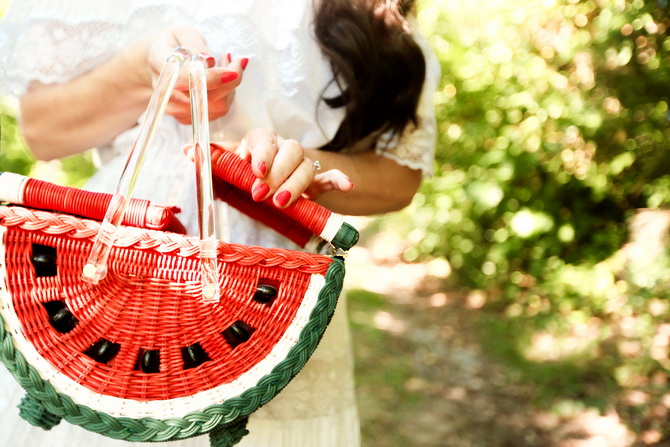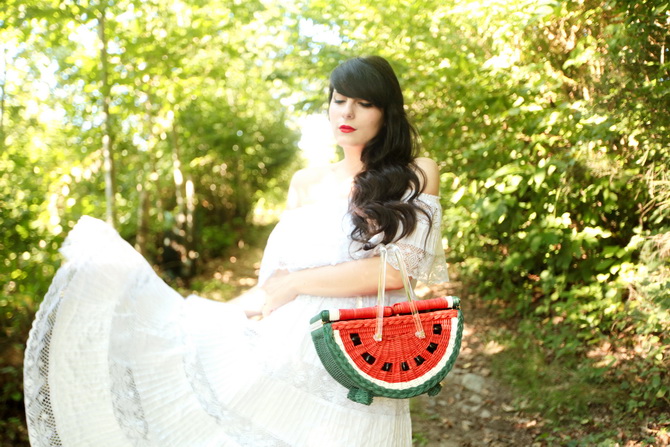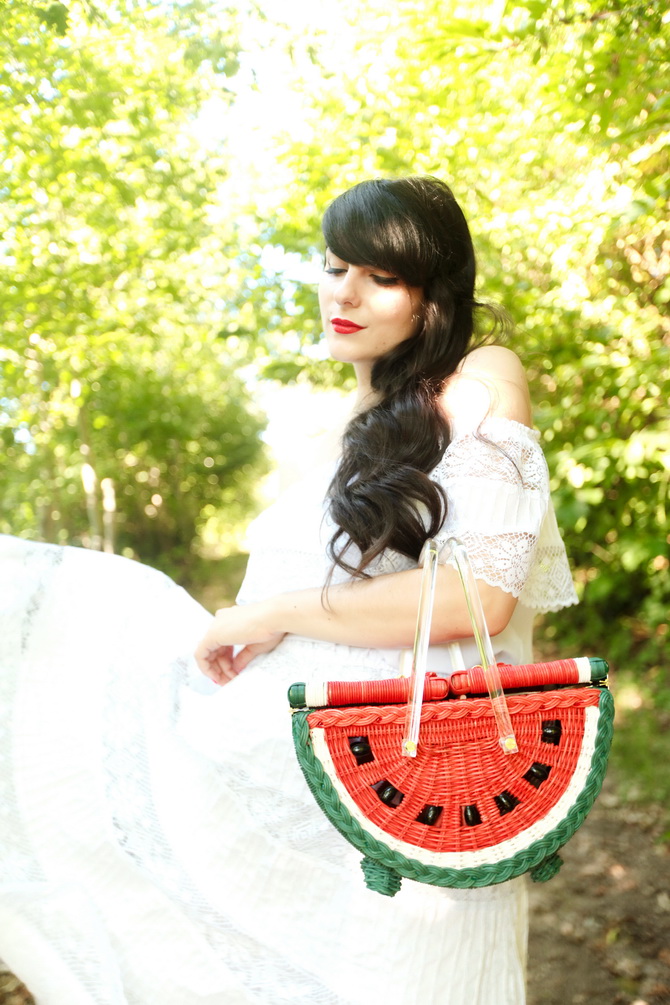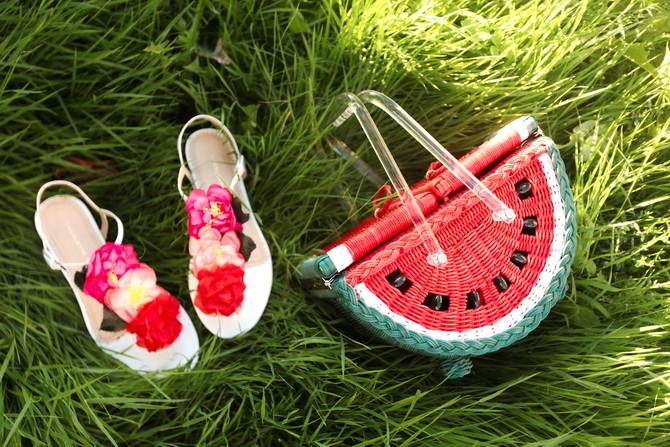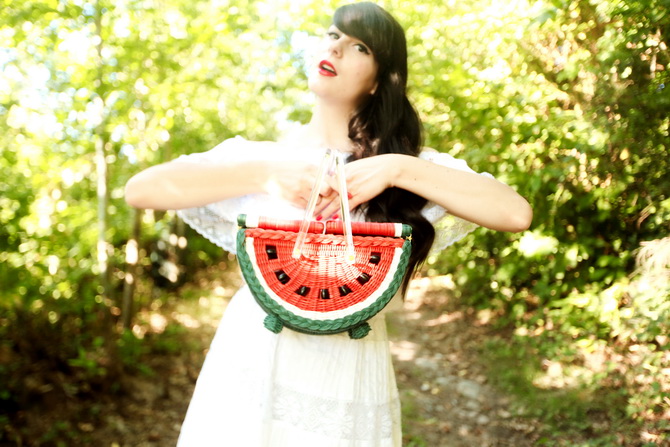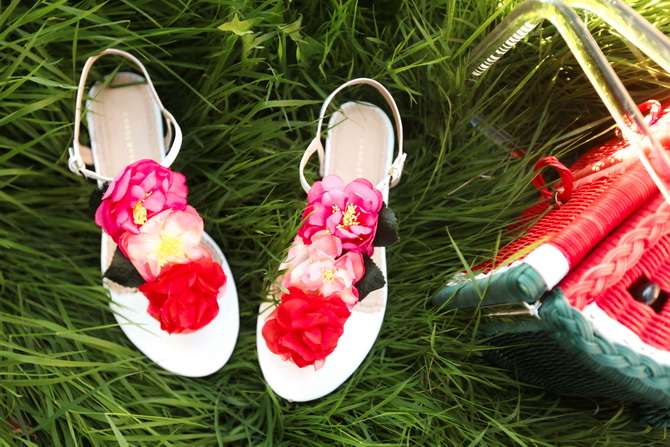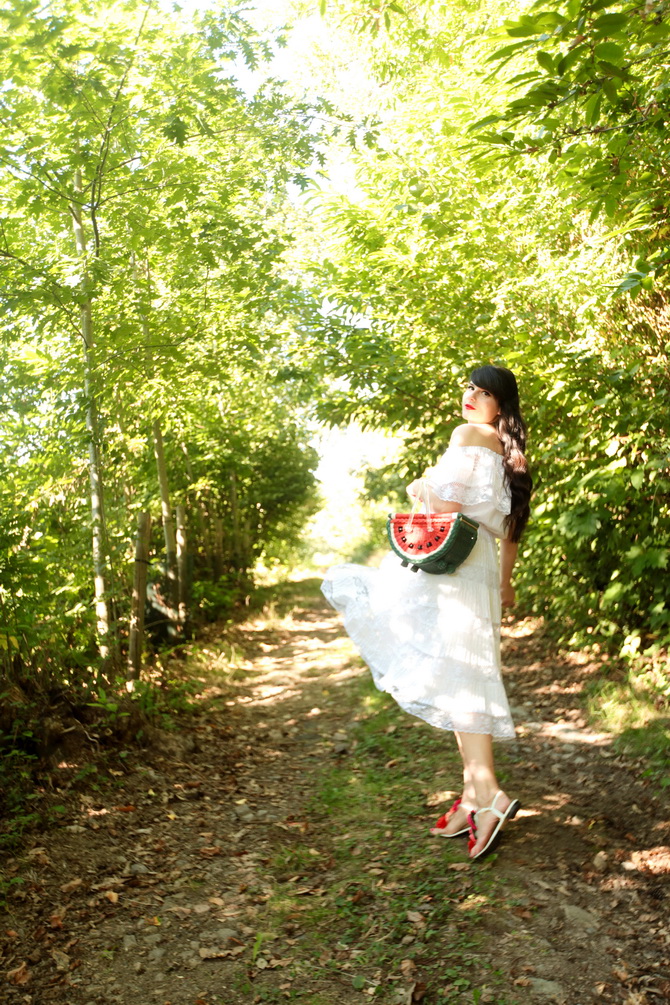 –
Panier / Basket : Charlotte Olympia
Robe / Dress : Bought in Mexico
Sandales / Sandals : Charlotte Olympia
–
–
–
Related posts :
---