–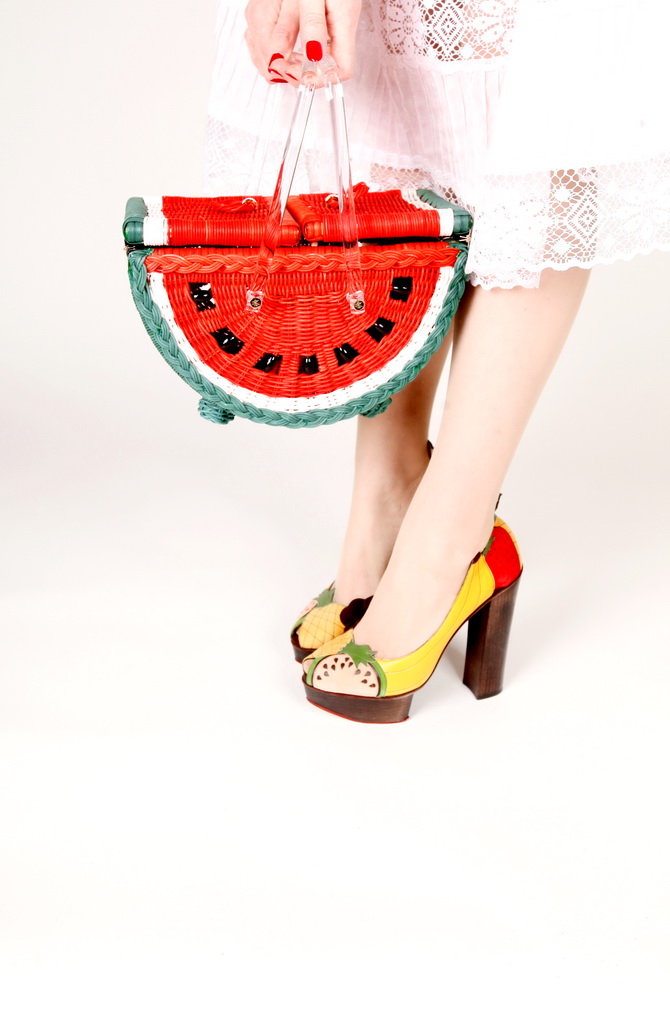 De mon voyage au Mexique en 2012, j'avais ramené des cartons entiers de souvenirs. Certains comme des petites étagères en verre n'avaient pas tenu le trajet, mais d'autres, comme de grands morceaux de tissus, miroirs et petits objets de déco apportent aujourd'hui beaucoup de couleur à mon intérieur.
Alors quand Charlotte Olympia a sorti sa collection croisière « Down Mexico Way » inspirée par le Mexique, j'étais naturellement très excitée ! Beaucoup de créations de sa ligne me rappellent mon séjour dans la ville de Mexico City, et Día de los muertos !
Au marché de la Ciudadela, j'avais acheté des plats et accessoires de cuisine en forme de pastèque, du coup quand j'ai aperçu le panier « Watermelon« dans la collection, mon cœur a fait « BOOM »!
Je suis donc heureuse de vous présenter ce drôle de petit panier aujourd'hui, d'autant plus que c'est un cadeau personnel de la part de Charlotte, ce qui le rend encore plus cher à mes yeux !
–
–
♫ ♪ Carmen Miranda -Chica Chica Boom Chic
–
–
From my trip to Mexico City in 2012, I brought lots of souvenirs packed in big boxes. Some of them, very fragile, didn't make it in a single piece. But all the other ones like fabrics, mirrors and small decoration objects are now displayed everywhere in my house, adding the perfect touch of color.
So when Charlotte Olympia created a collection inspired by Mexico called « Down Mexico Way« , I was naturally very excited ! Many of her creations reminded me my stay in Mexico City, and Día de los Muertos !
From the Ciudadela market, I bought some dishes and kitchen accessories in the shape of watermelons, so when I saw the « Watermelon Basket » in the collection, my heart skipped a beat !
I'm really happy to introduce this funny little basket today, especially since it's a present from Charlotte herself, which makes it ever more dear to me !
–
–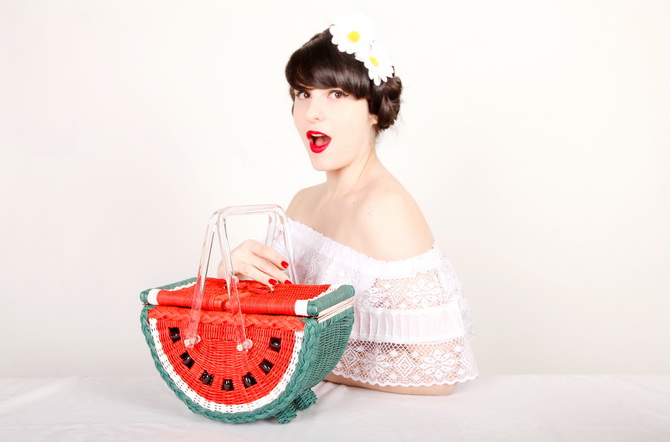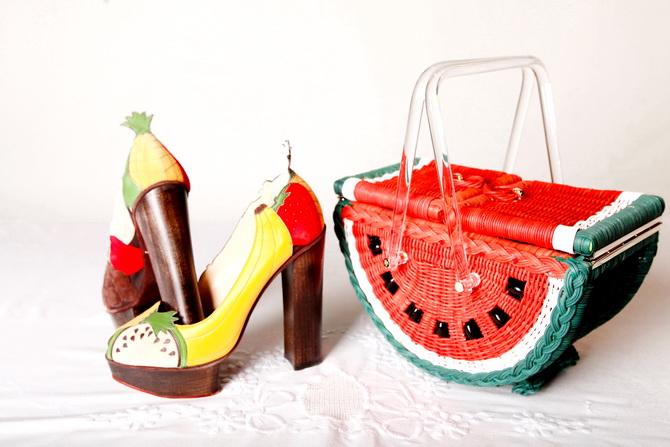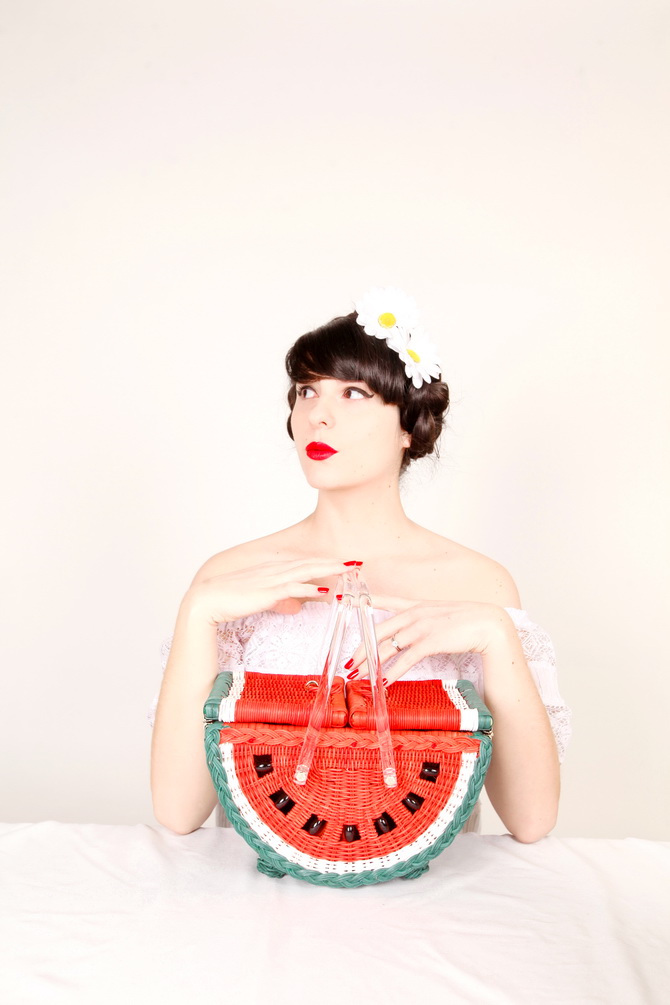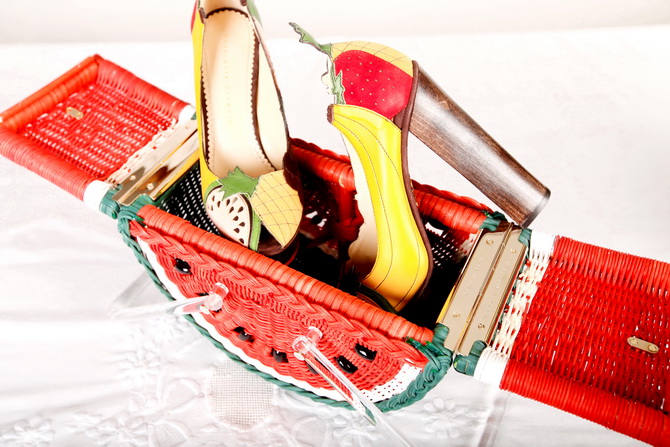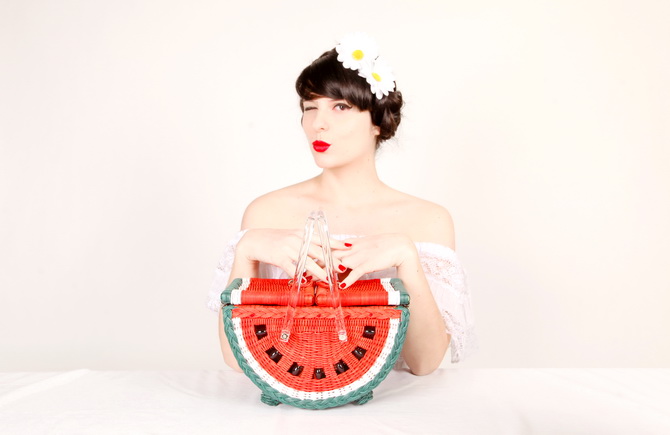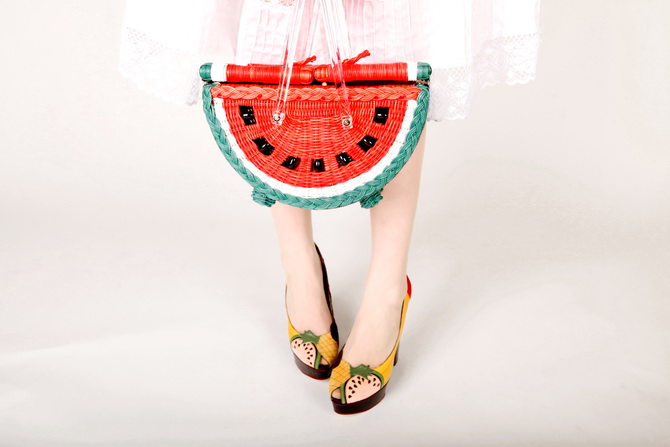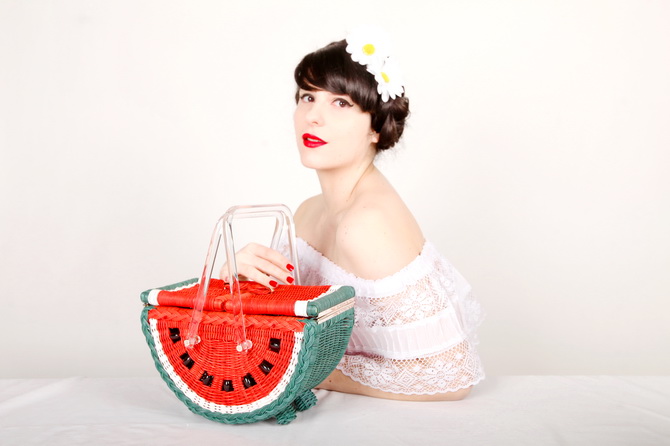 –
–
Panier / Basket : Charlotte Olympia ( from cruise 2015 « Down Mexico Way » collection )
–
Chaussures / Heels : Charlotte Olympia ( from SS 2011 « Blame it on Rio » collection )
–
Robe / Dress : Bought in Mexico
–
Rouge à lèvre / Lipstick : The Cherry Blossom Girl x Galeries Lafayette
–
–
–
Related posts :
---