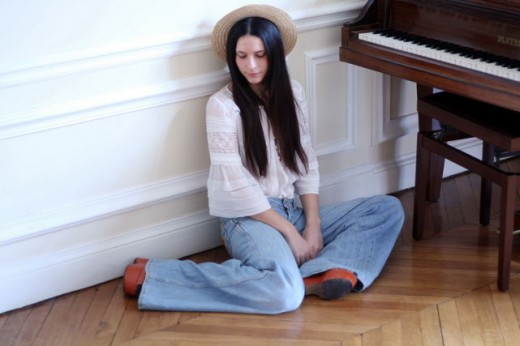 –
If I had to tell which are my favourite fashion periods , I would probably say the 60's and the 70's.
Would have been pretty cool to live during this time I think !
The even cooler thing is that even these days, some clothes from the 70's are still wearable, for example wide leg jeans and wedge sandals,which I'm wearing today.
With a romantic blouse and boater ( worn a lot last summer ), this is definitely the most confortable/ timeless outfit ever !
–
Music: Listening to Fleet Foxes ( their concert in Paris was so great ! )

–

Chaque période de l'histoire a été marquée par sa propre mode vestimentaire, et si je devais donner ma préféré, ce serait sans doutes l'ensemble des années 60 à 70.
Il me semble que ça devait être assez chouette de vivre à ce moment là !
Ce qui est encore plus chouette, c'est que même maintenant, beaucoup de vêtements typiques des années 70 sont encore plus que portables.
Par exemple le jean pattes d'eph, ou les compensées, que je porte aujourd'hui.
Portés avec une blouse romantique et un canotier ( porté jusqu'à l'usure l'été dernier ), c'est assurément une tenue intemporelle et des plus confortable !
–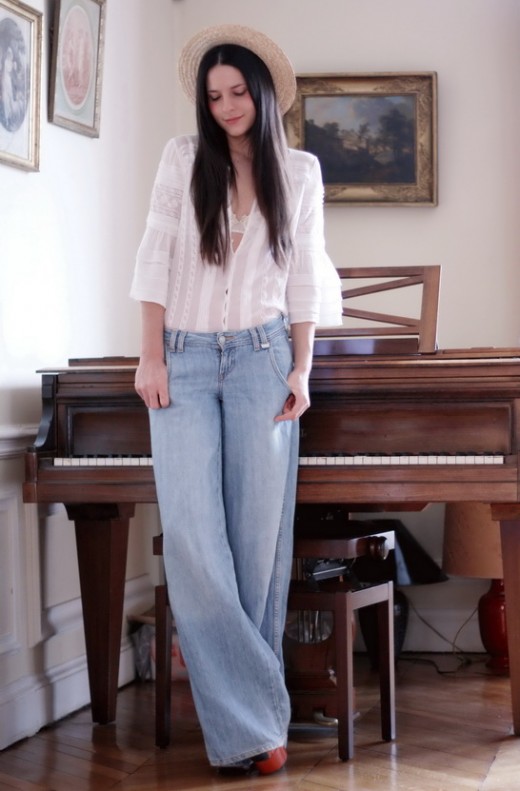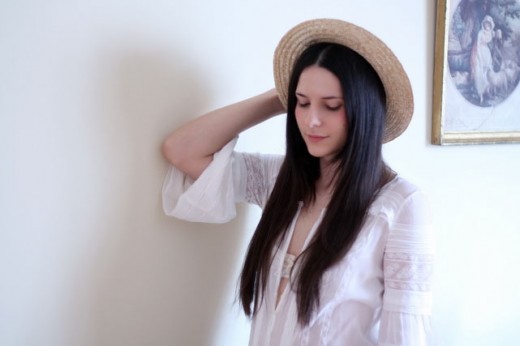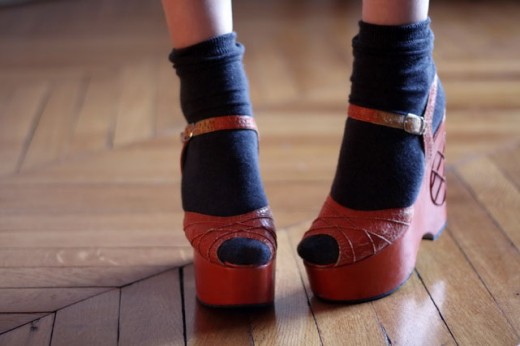 –
Blouse zara / zara blouse
Jean Levi's / Levi's jeans
Canotier les canotier du Marais / boater from les canotiers du Marais
Compensées vintage ( 70's ) / vintage 70's platforms
–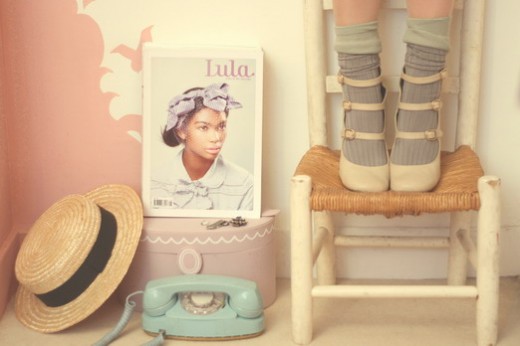 Boater from le marais, vintage telephone, Chloé shoes, H&M socks
–
The new Lula is finally here!
It's hard to talk about it without spoiling some of the surprises, but here is just a little peek at a few of the major themes present in the new issue of this fabulous magazine.
Le nouveau Lula est arrivé !
Difficile d'en parler sans en dévoiler un peu le contenu, alors voici un apercu des quelques tendances majeures remarquées à l'interieur de ce fabuleux magazine:
–
Boaters. Preferably shiny, and preferably flat (see the Marc Jacobs spring/summer runway show). Le canotier, de préférence brillant et aplatit ( vu au défilé Marc Jacobs printemps été ).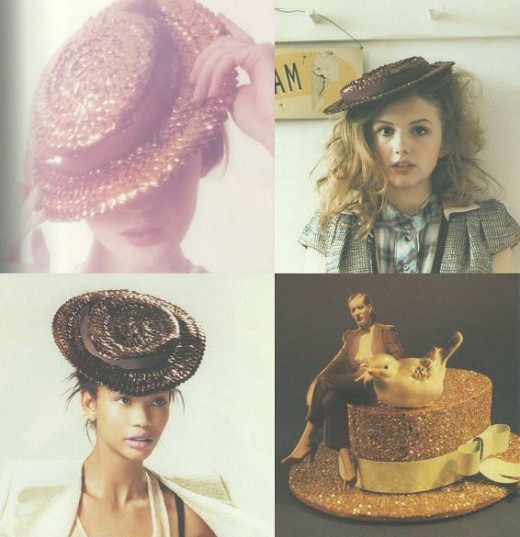 –
Bows, sometimes multiplied. Des noeuds, parfois même en accumulation.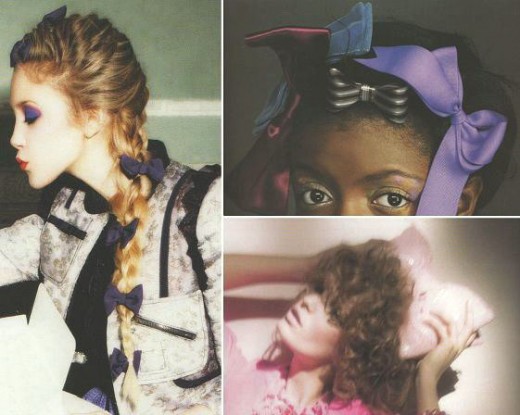 –
Bright colours: orange, yellow, green, purple…  A lot of Luella clothing in this issue! Des couleurs pimpantes: orange, jaune, vert, violet … beaucoup de vêtements Luella dans ce numéro !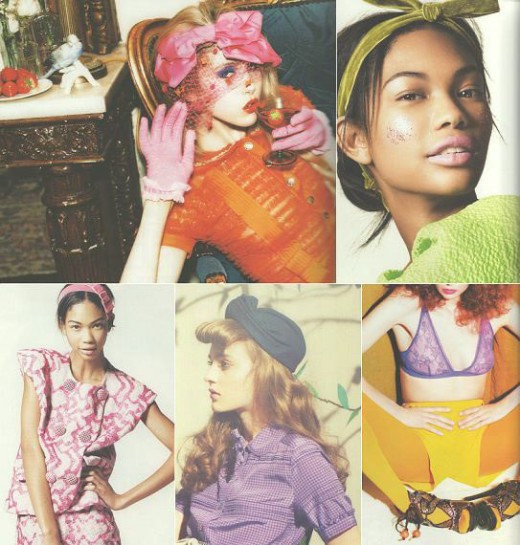 –
A life-size dollhouse. Une maison de poupée grandeur nature: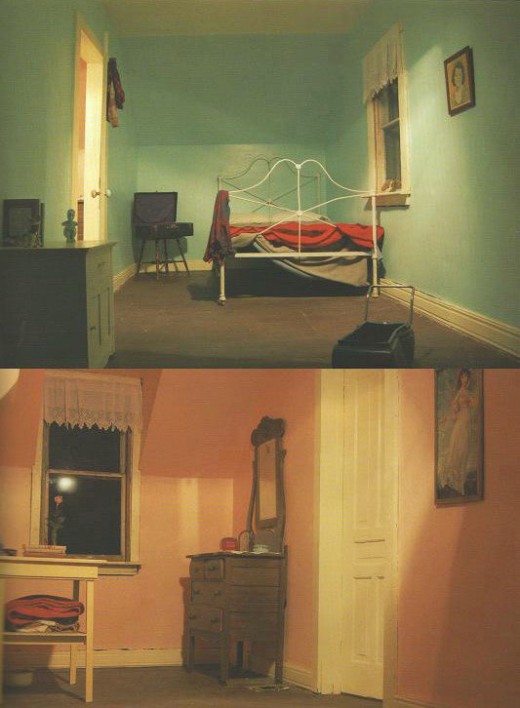 –
Birdcage veils. So vintage, so Luella! De la voilette, so vintage … et so Luella !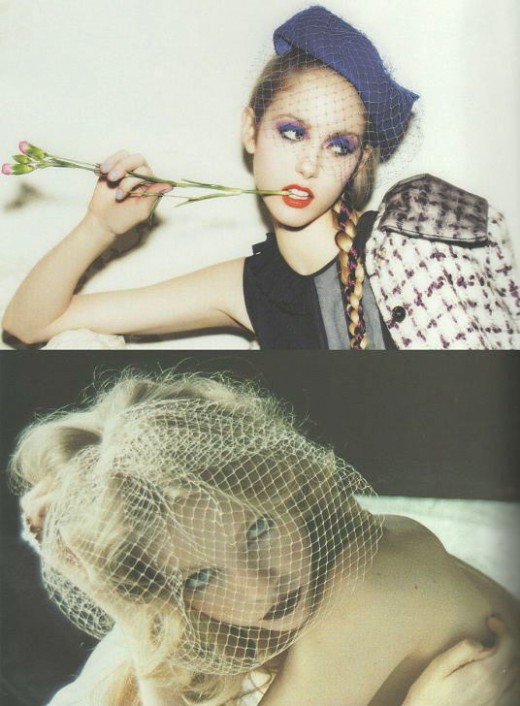 –
A very interesting article about Edie Beale (the Grey Gardens documentary is incredible, by the way!). Un article très interessant sur Edie Beale ( le documentaire Grey gardens est d'ailleurs inoubliable ! ).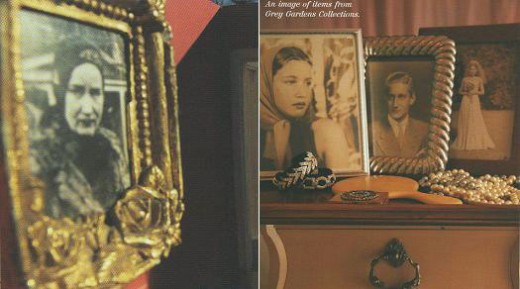 –
Retro glasses and hairdos. De la coiffure et des lunettes rétro: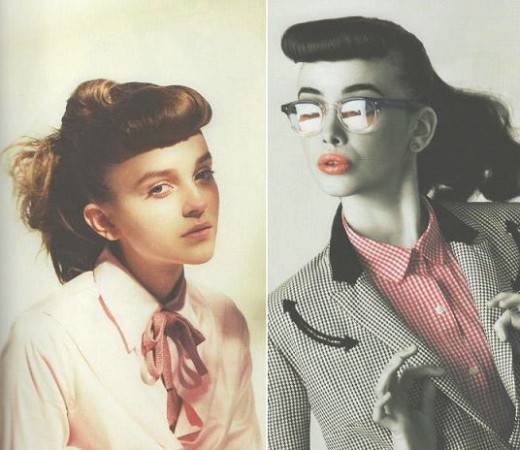 –
A photo shoot featuring actress Hannah Murray. I like the layers especially. Une série avec l'actrice Hannah Murray. J'ai beaucoup aimé les superpositions de vêtements.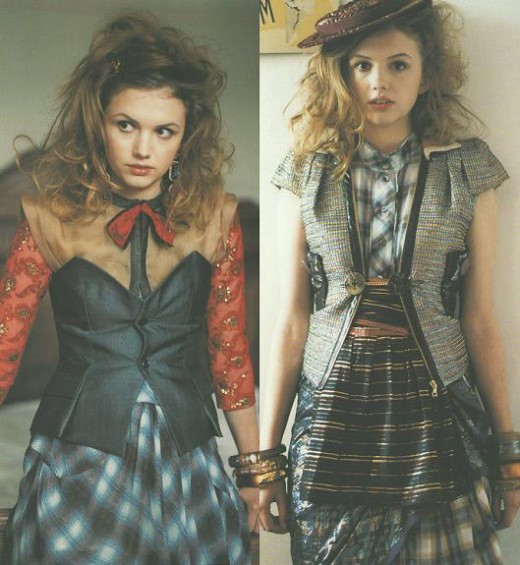 –
Certain photos are reminiscent of the Victorian era, especially the very beautiful Erdem feature. Un petit air victorien se dégage de certaines photo, en particulier pour le très bel article sur Erdem.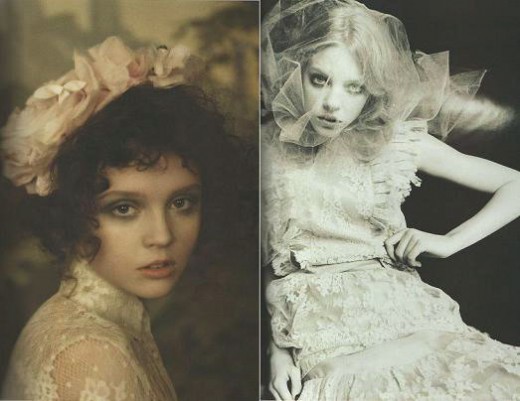 –
Last but not least, there's nothing like a few shiny precious things, be they on jewellery or clothing. Et pour finir en beauté, rien de tel que des petites choses brillantes et précieuses, en bijoux ou sur les vêtements.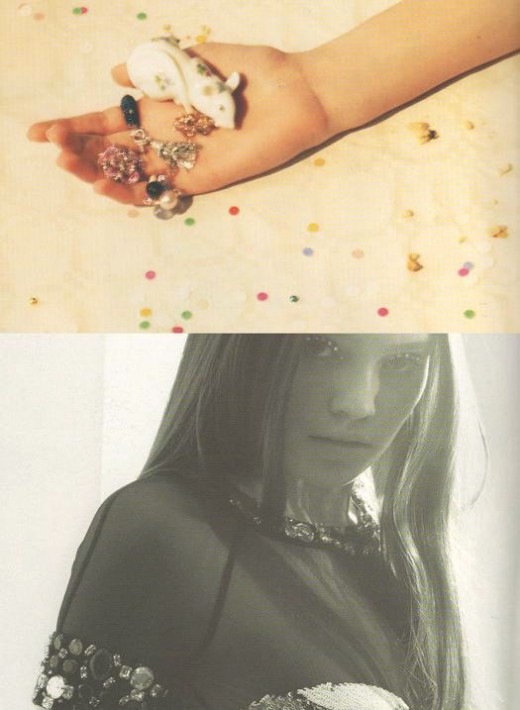 –
Lula girl of my dream issue n°8
Editor in chief: Leith Clark
–
Pour ceux qui habitent à Paris, Lula est disponible chez Agora presse, au 19 rue des archives ( 75004 ).
—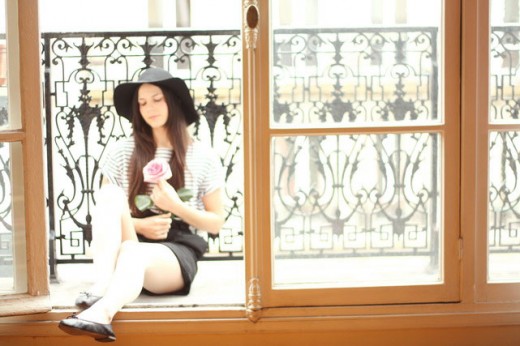 –
One thing that I particularly love about warmer weather in Paris is eating a Sunday breakfast outside, on the balcony.
Unfortunately, it is way too cold these days to eat anything outside, especially not while wearing pyjamas!
Spending an entire winter having breakfast in the kitchen, looking out the window at a grey sky, reminds me of how wonderful it is to be able to get some fresh air in the morning, just a few metres away from the coffee maker!
Whatever happens, you can be sure that baguettes, cereal, and jam will be had the very first morning that the springtime sun is warm enough for a balcony breakfast!
–
Music: Axelle Red – Ce matin
–
Quelque chose que j'affection tout particulièrement lorsque les beaux jours sont au rendez vous à Paris, c'est prendre le petit déjeuner sur le balcon le dimanche matin.
A mon grand regret, il fait bien trop froid en ce moment pour avaler quoi que ce soit dehors et qui plus est … en peignoir !
Et passer tout un hivers à manger dans la cuisine, avec un ciel des plus maussades par la fenêtre rappelle à quel point il est agréable de pouvoir mettre le nez dehors  à quelques mètres seulement de la cafetetière !
Quoi qu'il en soit, baguette,  céréales et pots de confiture attendent impatiemment le premier rayon de soleil printanier pour aller faire un petit tour sur le balcon !
–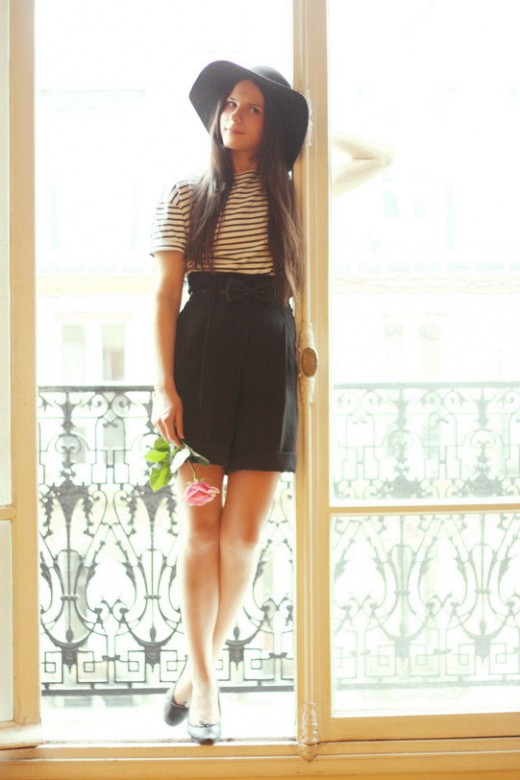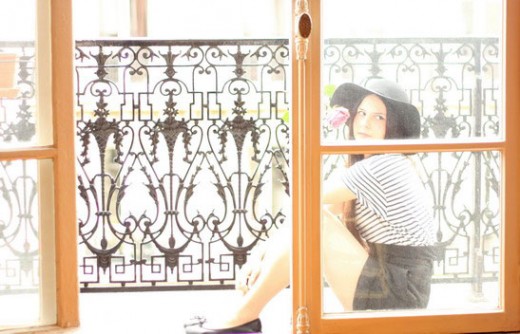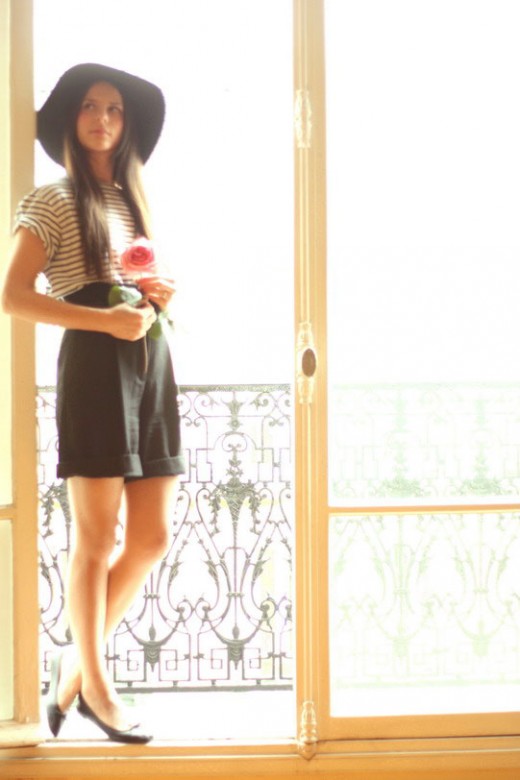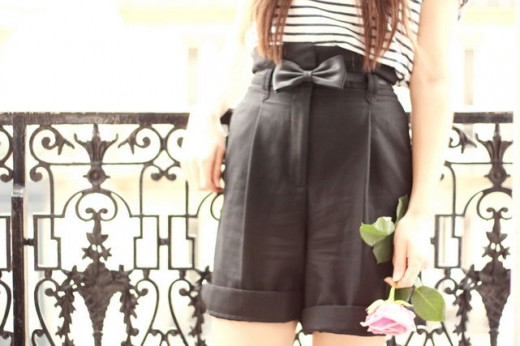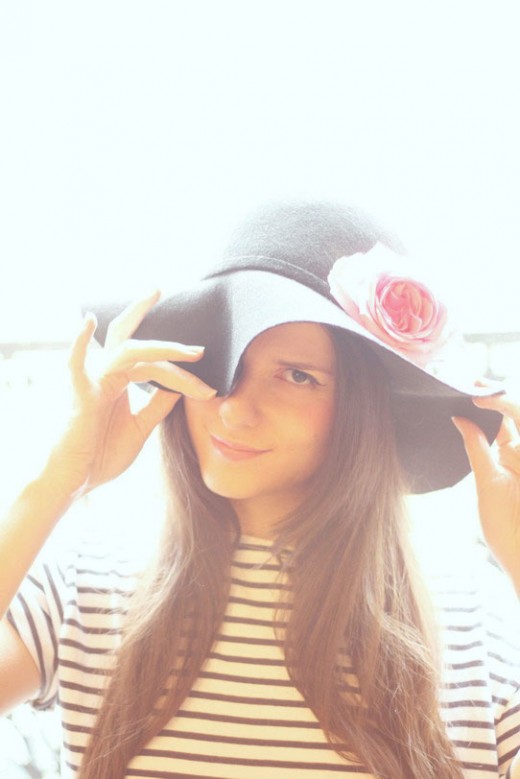 –
Short H&M / H&M shorts
Marinière vintage / vintage stripped Tshirt
Capeline kookaï ( ancienne collection ) / Kookaï floppy hat ( previous collection )
Ceinture noeud vintage / vintage bow belt
Ballerines Repetto / Repetto flats
Collants Dim ( Parce que n'allez pas croire que je suis jambes nues ! )
–