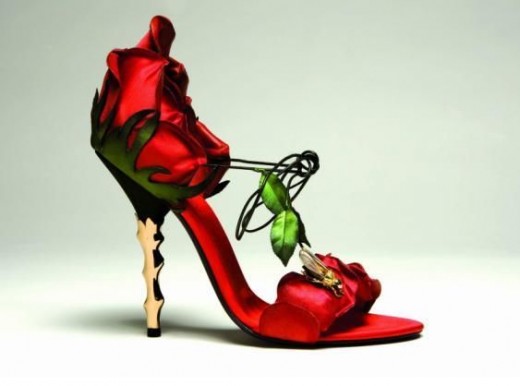 1) Les escarpins « rose » de Maï Lamore, avec talon et abeille en or ( très beau, et très inaccessible aussi )
The Maï Lamore « rose » stilettos, with gold heel and bee (very beautiful, and very unaffordable too).
–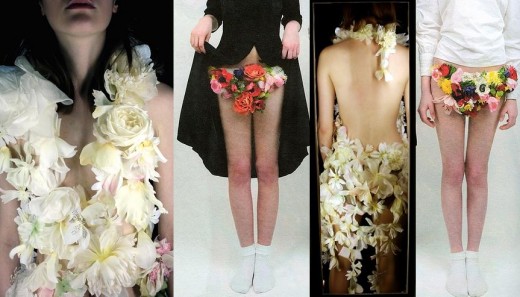 2) Des vêtements en fleurs ( oui, oui, des culottes aussi ! )
Floral clothing (yes, yes, this includes underwear!)
Louis Park, Maison Martin Margiela
–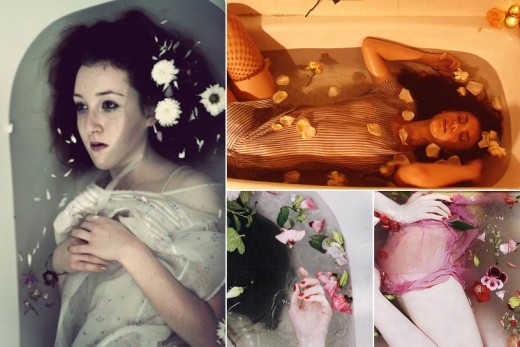 3) Prendre un bain … avec des fleurs.
Taking a bath… with flowers.
Lenaah, skye parrott, Sofia Sanchez
–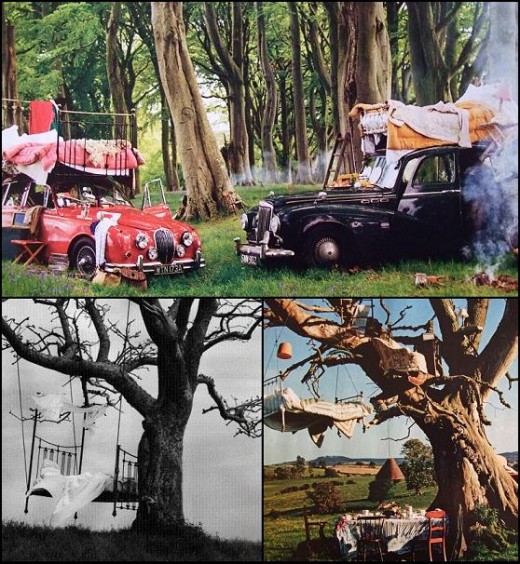 4) Des lit curieux dans des endroit curieux.
Weird beds in even weirder places.
Tim Walker, Justin Cooper
–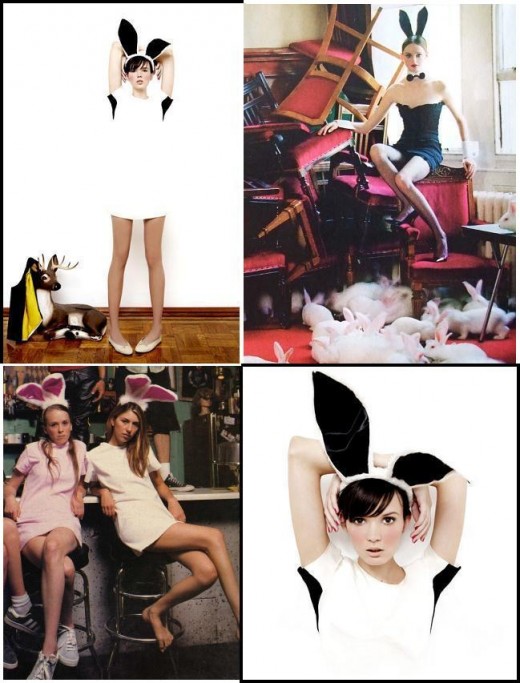 5) Des oreilles de lapin.

Bunny ears.
Nylon ( New york city girl ), Tim Walker
–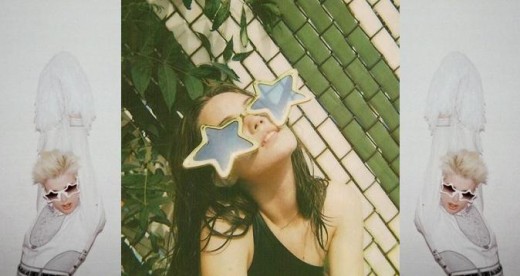 6) Des lunettes en forme d'étoiles.
–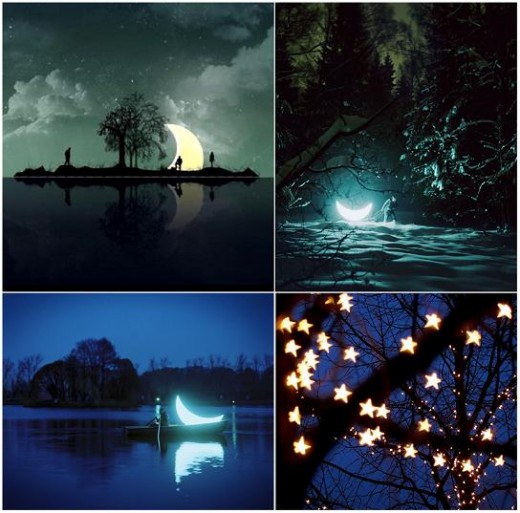 7) Les nuit d'hivers à la campagne. Un tapis de neige sur le sol, des étoiles et une lune brillante dans le ciel.
Winter nights in the country, a blanket of snow on the ground, a shining moon, and a sky full of stars
–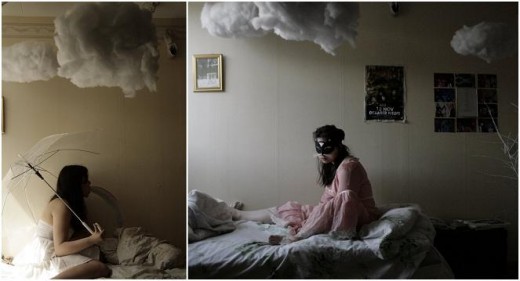 8) Des nuages en coton flottant au plafond de sa chambre.
Cotton clouds hovering over a bedroom.
–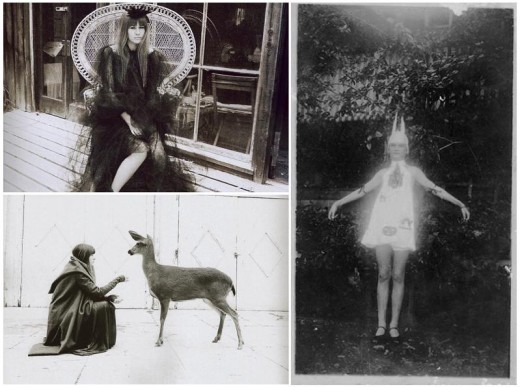 9) Des photos inquiétantes en noir & blanc.
Unsettling black and white photographs.
–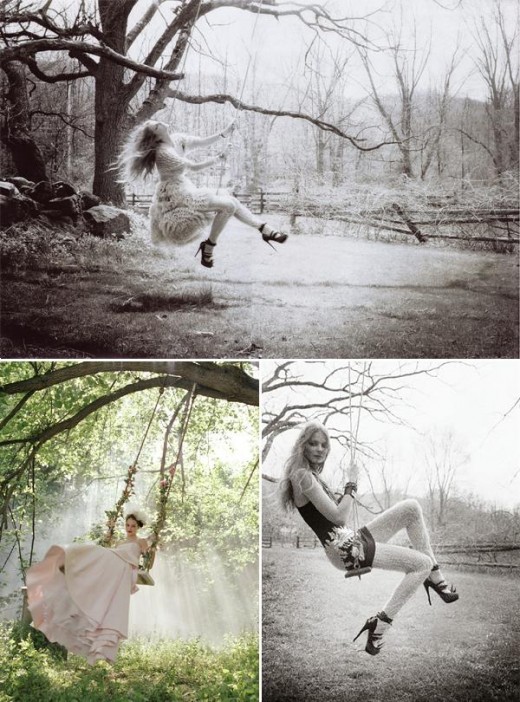 10) Faire de la balançoire !
James Macari
–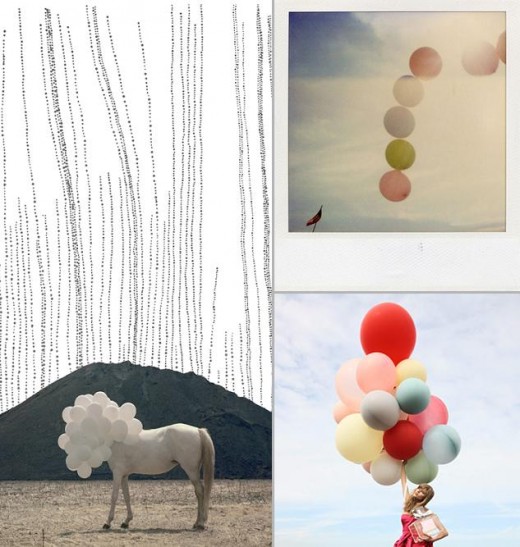 11) Les ballons
Lolita, jengotch, miss Dior chérie
–
12) Et enfin, la nouvelle campagne publicitaire Miss Dior Chérie réalisée par Sofia Coppola. Si je n'habitais pas déjà à Paris, ce serait mon rêve ultime !
Finally, the Miss Dior Chérie campaign produced by Sofia Coppola. If I didn't already live in Paris, it would be my ultimate dream!
–
12 lovely things I, c'est ici.
–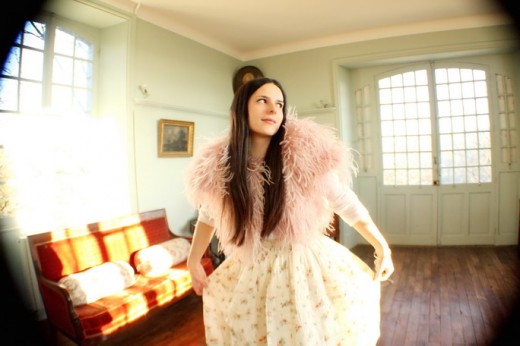 –
I have this crystal ball, and when I look into it I can see what I'll be wearing the next day.
It is so very convenient, especially for getting dressed in the morning !
–
Je possède une boule de cristal magique, qui lorsque je la regarde, me montre quelle tenue je vais porter le lendemain.
C'est bien pratique, surtout pour s'habiller le matin !
–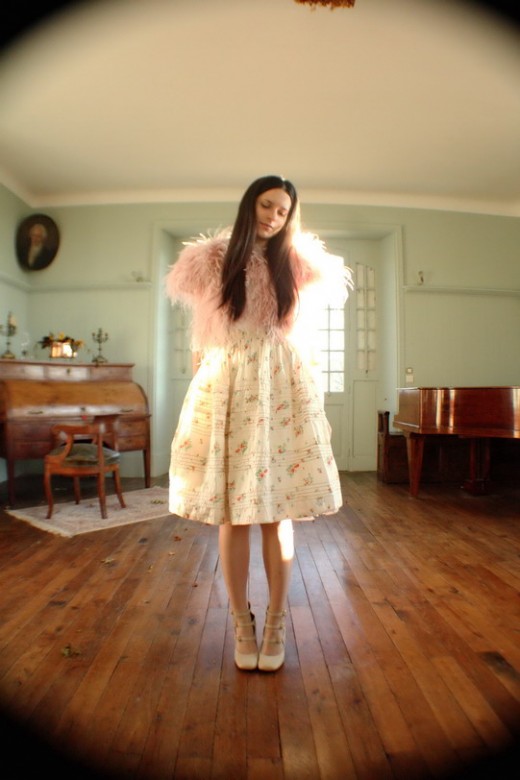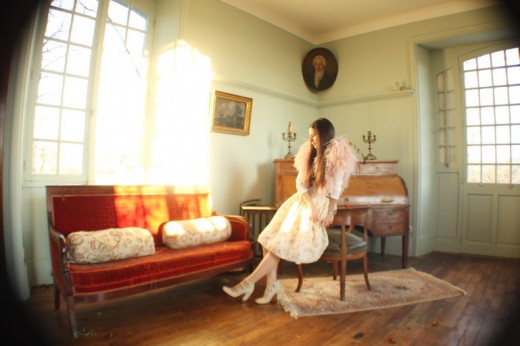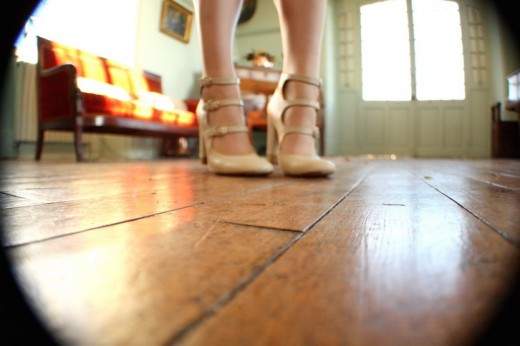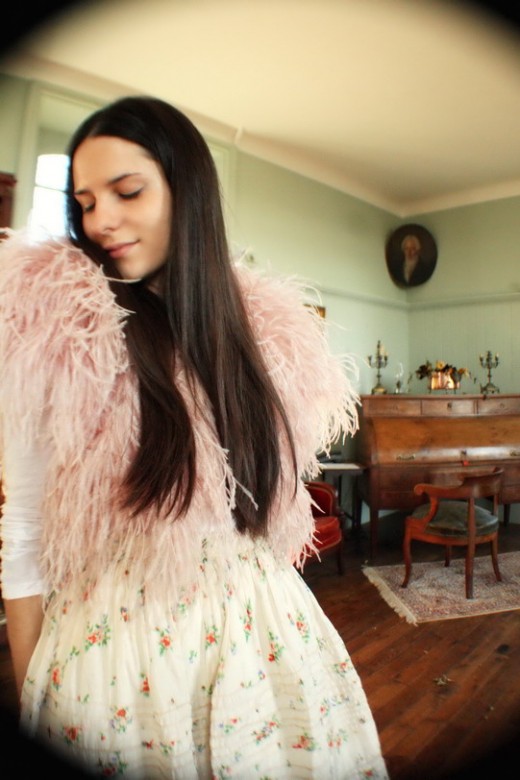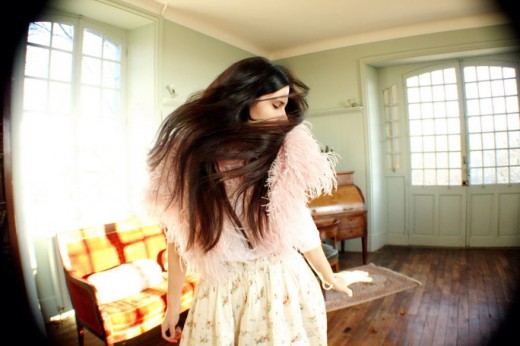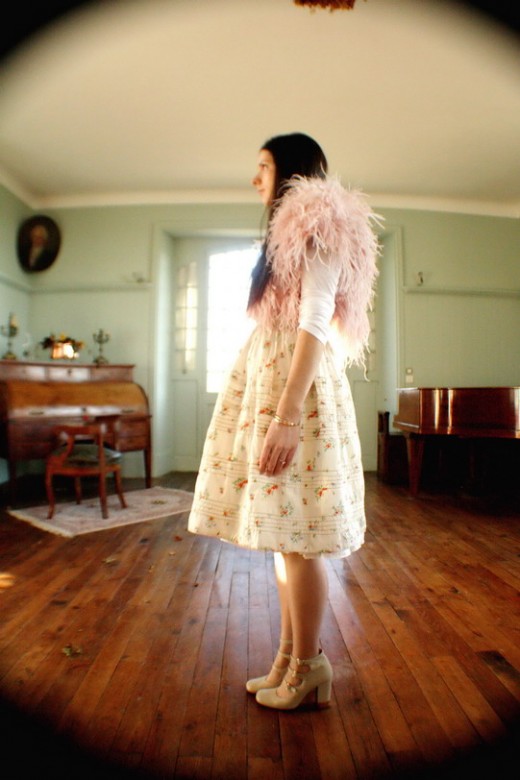 –
Boléro en plumes topshop / Topshop feathers bolero
jupe vintage / Vintage skirt
Chaussures Chloé / Chloé shoes
–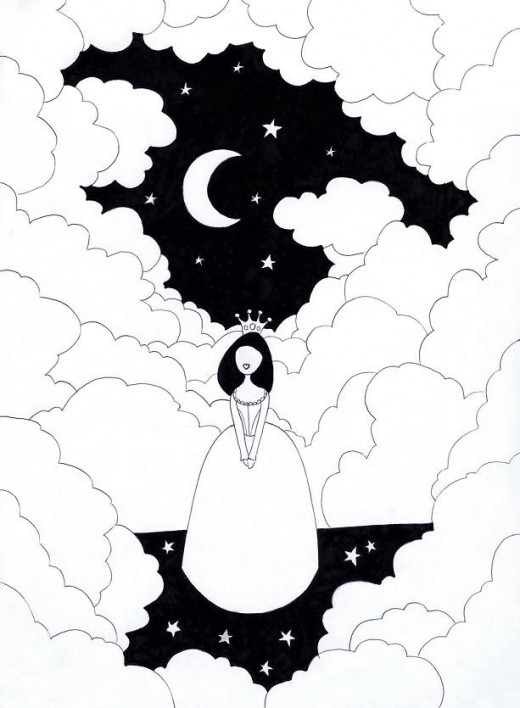 –
Today's illustration was inspired by my childhood dream of becoming a songstress.
Once it became apparent that I didn't have much of a singing voice, my love of fashion took over and any musical aspirations were quickly placed on the backburner.
As little girls, we dreamed of becoming all sorts of things from princesses to ballerinas to flight attendants. At the time, we wholeheartedly believed that these dreams would one day come true, but then twenty years later, we find ourselves looking back on them with more amusement than regret.
I can't be the only girl who had already planned out her entire life by age six. Don't tell me you never dreamed of becoming an astronaut or the President! Or maybe you wanted to become a baker?
–
Music: Queen of the night – Amadeus
–
Le dessin d'aujourd'hui est inspiré par le rêve que j'avais étant enfant de devenir cantatrice.
Ma voix plus qu'abominable et ma passion pour la mode prenant le dessus sur celle de la musique, les choses sont évidemment bien differentes aujourd'hui !
C'est un peu comme le rêve de beaucoup de petites filles de devenir princesse, ballerine ou hotesse de l'air … On y croit dur comme fer, et finalement, 20 ans après, on y repense plus avec amusement qu'avec regret.
Mais ne me dites pas que j'étais la seule à m'être programmé une grande carrière professionnelle à six ans ! Vous aussi ne vouliez pas être cosmonaute, présidente ou encore boulangère ?
–