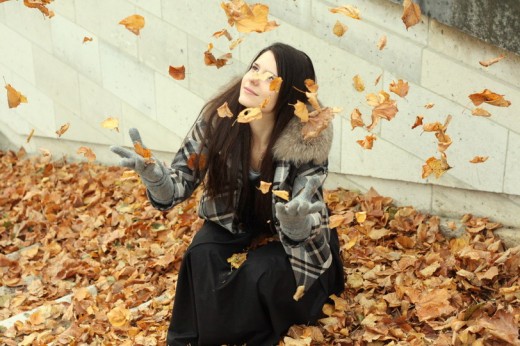 –
Wearing a fall themed jacket, a baggy dress, and thick tights, I took a lovely walk around Tuileries park.
It's mid-October, so the parks of Paris are already covered with a thick blanket of dead leaves.
I love this time of year, when the trees are still half dressed, gracing us with the flamboyant contrast of green and orange.
–
Music: Camille – 1, 2, 3
–
C'est habillée d'une veste aux couleurs automnales, d'une robe ample et de bons collants, que je suis partie faire une balade au jardin des tuileries.
Nous sommes à la mi-octobre, et les allées des parcs parisiens sont déjà recouverts d'un épais tapis de feuilles mortes.
J'aime cette périodes de l'année où les arbres pas encore entièrement dépouillés de leurs feuillages, offrent se mélange flamboyant de vert et d'orange.
–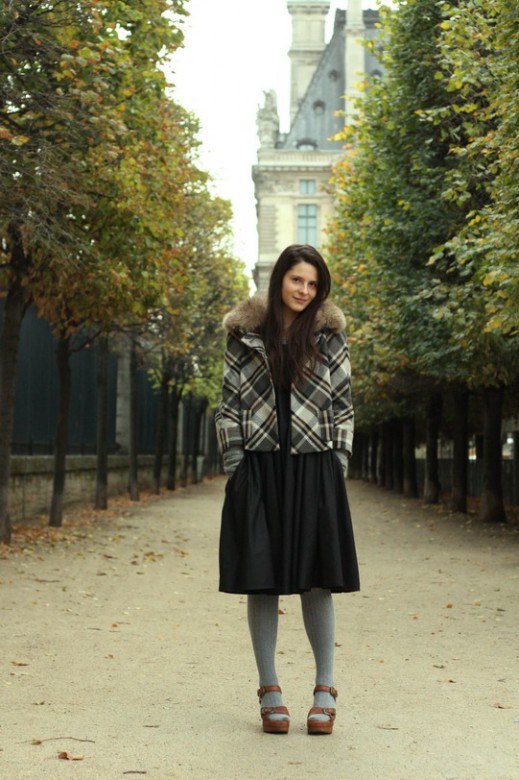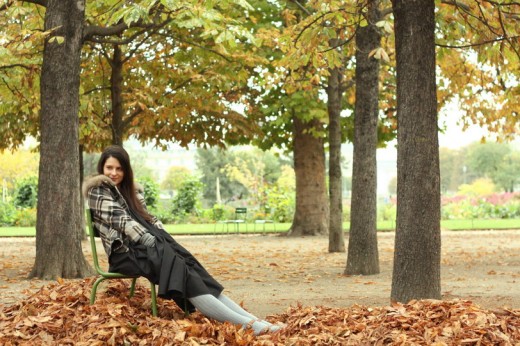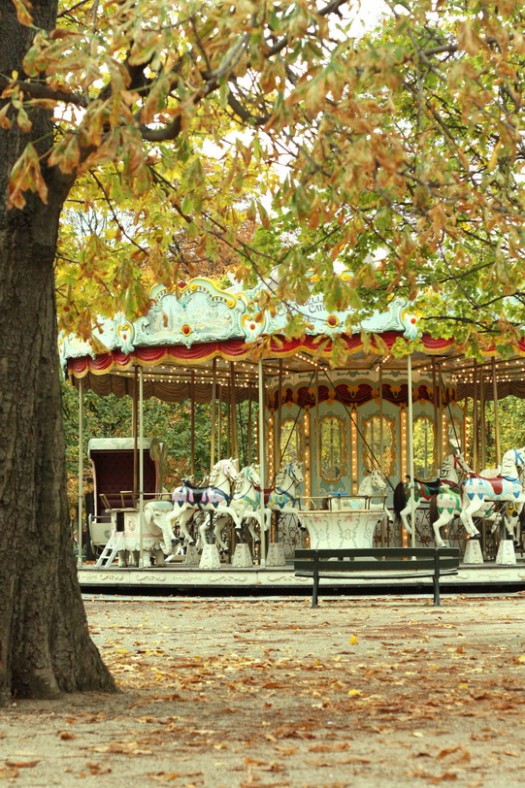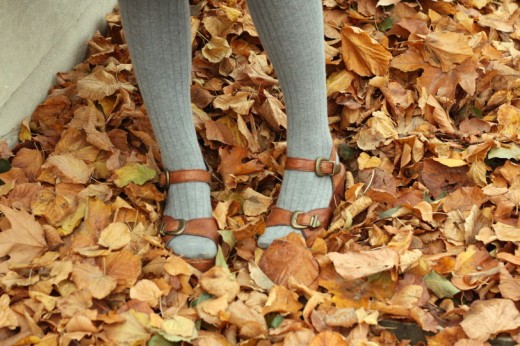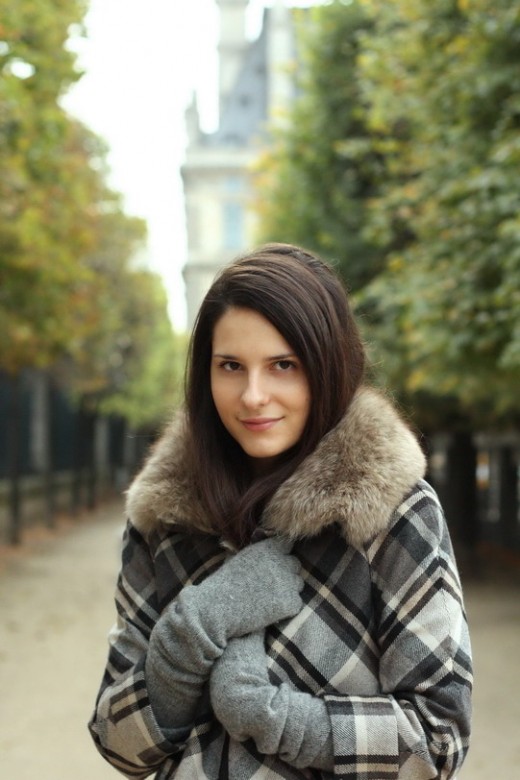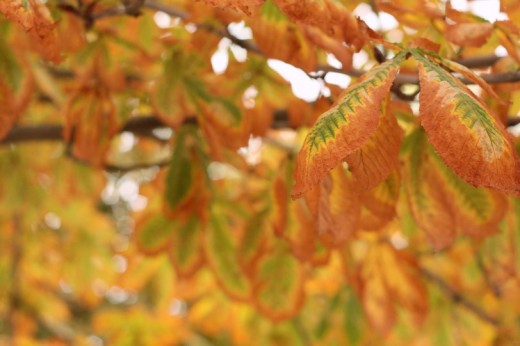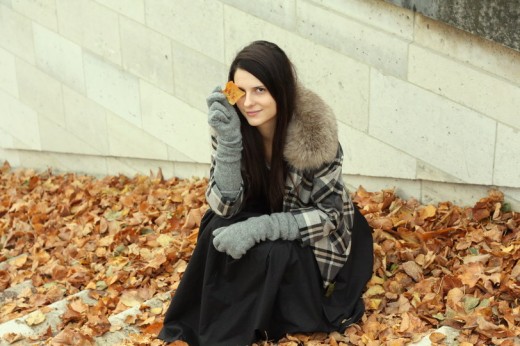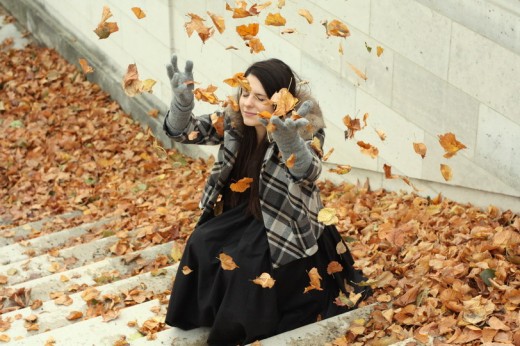 –
Veste Zara // zara jacket
robe H&M // H&M dress
Gants Zara // Zara gloves
chaussures minelli // minelli shoes
–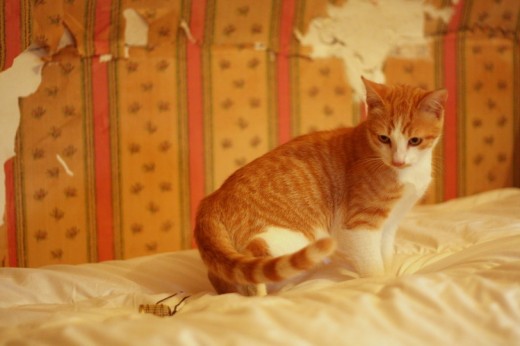 –
The country house where I spend the odd weekend here and there has the most wonderful attic. While it is covered in torn up wallpaper and filled with broken furniture, it is precisely these rickety features that make up its appeal.
It is also home to a cat named Caramel, the friendliest feline you could ever meet.
I just love hanging out in this room and reading books on the bed. A little corner of paradise that is slightly disconnected from the rest of the world, it is the perfect place to daydream in complete calm and serenity.
–
Music: The Brunettes – If you were Alien

–
Dans la maison de campagne où je passe quelques weekend se trouve un très joli grenier. Il y a un papier peint abimé sur les murs, des meubles cassés, mais c'est sans doute dans ces défauts que réside tout le charme de cette pièce.
Il y a un chat aussi, certainement l'un des êtres les plus charmants de la gente féline. Il s'appelle caramel.
J'aime beaucoup passer du temps dans cette pièce à lire des livres dans le lit. C'est un petit coin de paradis, un peu déconnecté du reste du monde, ou il fait bon se laisser aller à la rêverie, dans le calme et la sérénité.
–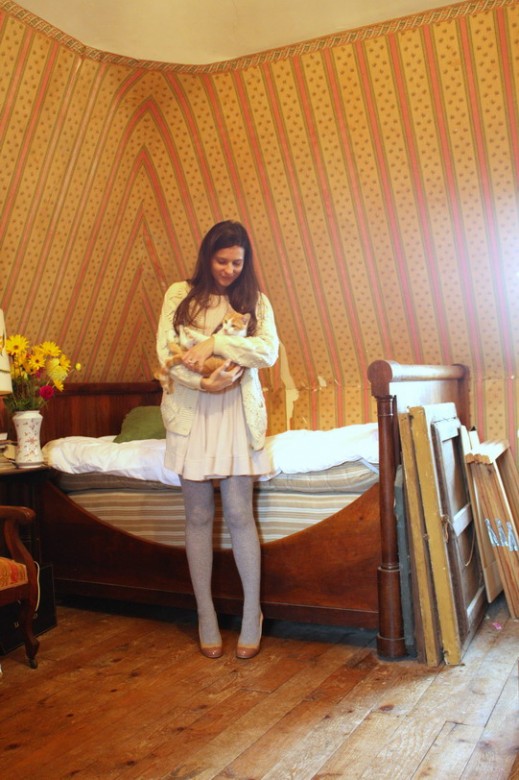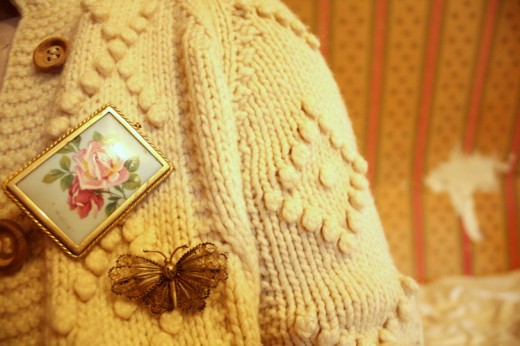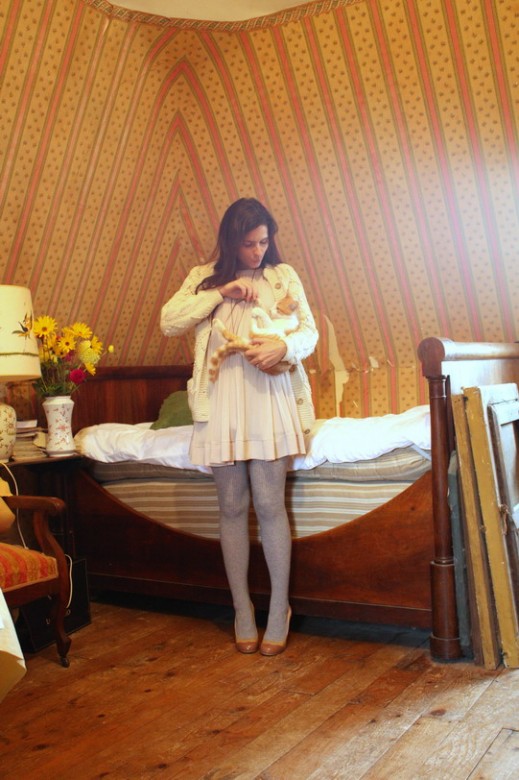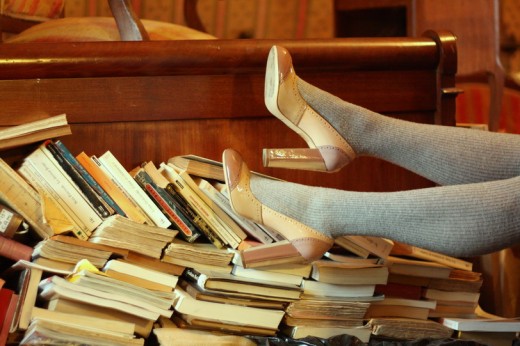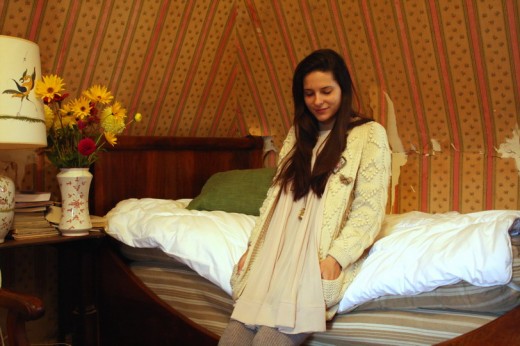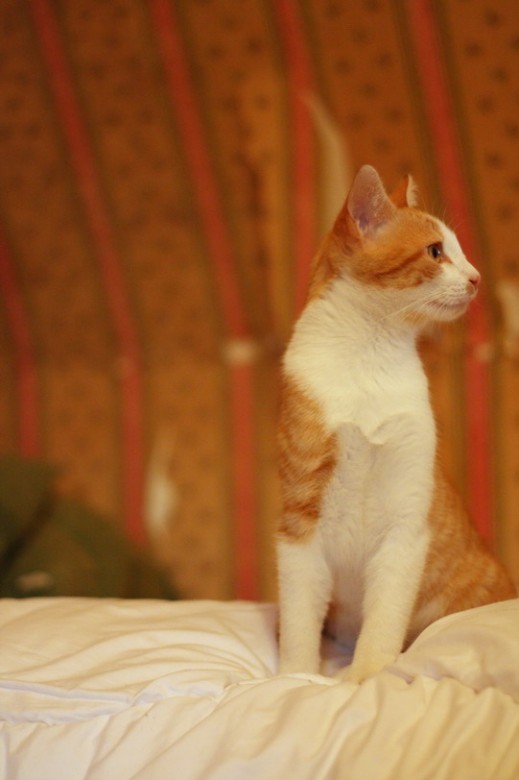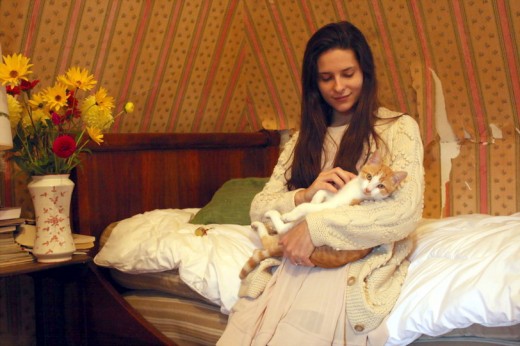 –
pull vintage
robe h&m
chaussures miu miu
accessoire à poils roux : caramel
–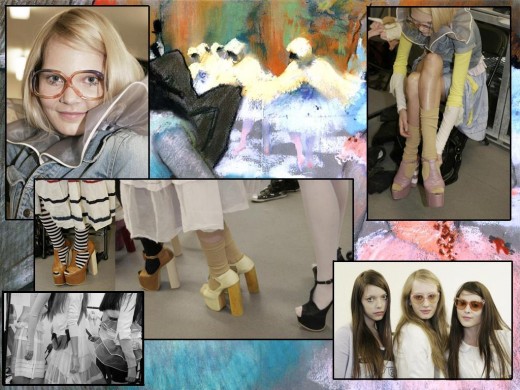 Charles Anastase

I know that fashion week was last week, and that most of us have probably had our fill of runways for a while, but I can't help but share my favourites for the summer of 2009.
* * * * * * *
Je sais bien que la fashion week est finie depuis une semaine, et que chacun a sans doute largement eu sa dose de défilés, mais je ne peux m'empêcher de partager avec vous mes look préféré de l'été prochain.
–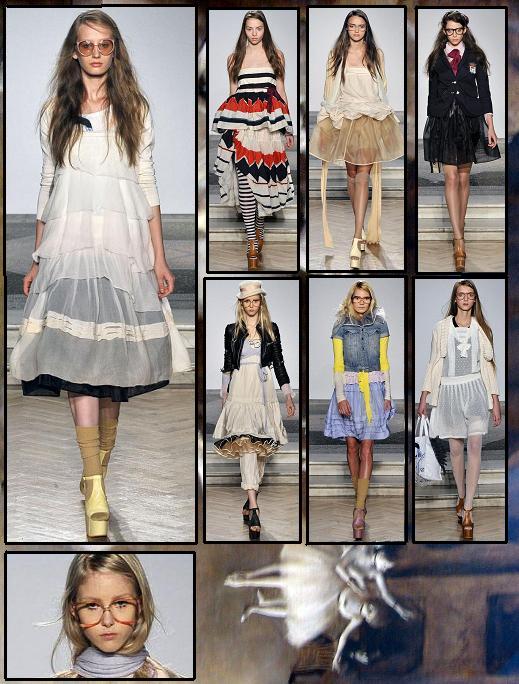 First of all, one collection that pleased me from beginning to end and that is probably my absolute favourite: Charles Anastase's platform wedge wearing ballerinas. The volumes, accessories, makeup, and materials are all exactly what I'll be wearing… Six months from now (though I may not be able to wait until then)! Tout d'abord une collection qui m'a plu du début à la fin, et définitivement ma préférée de toutes: les ballerines juchée sur de très hautes compensée chez Charles Anastase. Les volumes, les accessoires, le maquillage et les tissus sont exactement ceux que j'ai envie do porter… dans 6 mois ! ( je pense néanmoins ne pas attendre jusque là )

–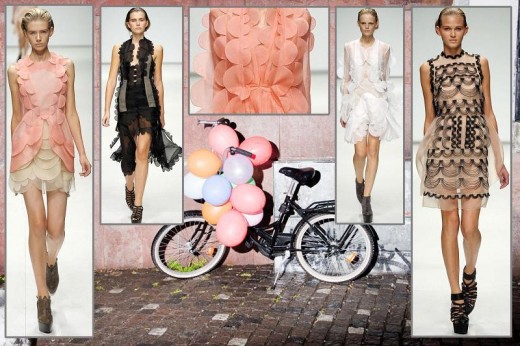 Another collection that I really loved was Christopher Kane's. My personal tastes naturally drew me to the more pure and pastel colours of this show. I especially loved all the light yet structured dresses, the flower petal shaped details… how impossibly romantic! From all of the young designer collections, Kane's is the first to really impress me. Une autre collection que j'ai beaucoup aimé: celle de Christopher kane. Mes propres goûts m'ont attirés naturellement vers les silhouettes les plus pastels et épurées du défilé. Gros coup de cœur pour toutes ces robes à la fois légères et structurés, formées de couches aux bords pétale, romantiques à souhait ! De toutes les collections du jeune créateur, c'est la première à véritablement susciter mon intérêt.
–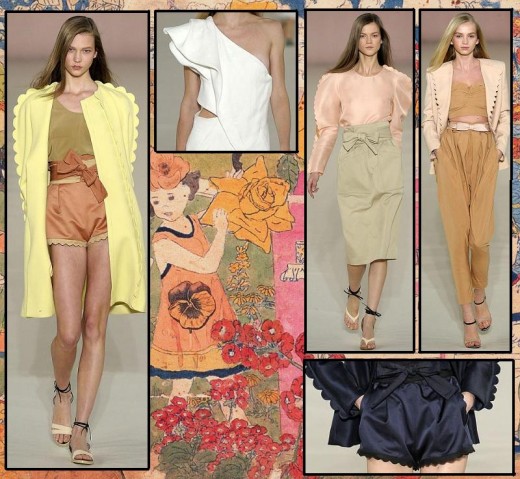 As stated in Monday's post, the Chloé collection did not disappoint. 80s shapes melded with very feminine details (such as bows, petal shaped edges, and pleats) created strong yet delicate silhouettes. I was so happy to find that Phoebe Philo's influence on the fashion house I once felt such a close kinship to hadn't disappeared forever. Comme annoncé dans mon article de lundi, La collection chez Chloé ne m'a pas déçue. Des formes 80's mélangées à des détails très féminins ( nœuds, bordures pétales, plissés ) pour des silhouettes à la fois fortes et délicates. J'ai été heureuse de voir que l'esprit qu'avait insufflé Phoebe Philo à la marque et auquel je me sentais si proche n'avait pas disparu pour toujours.
–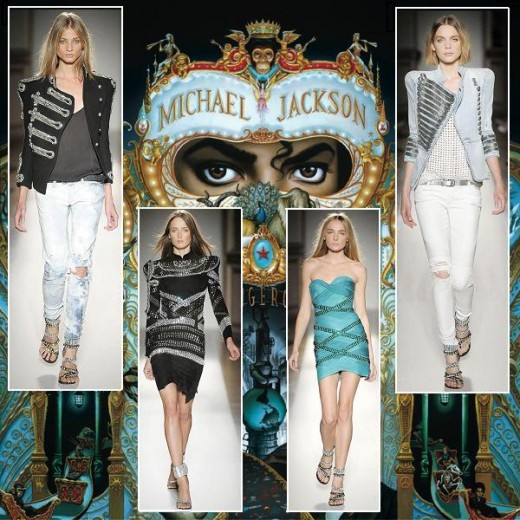 As a Michael Jackson fan (Billie Jean, woohoo!), Balmain's King of pop style military jackets could only please me. Etan une fan de Michael Jackson ( Billie jean whoooo ! ), les vestes militaires chez Balmain très similaires à celles du King of pop ne pouvaient que me plaire.

–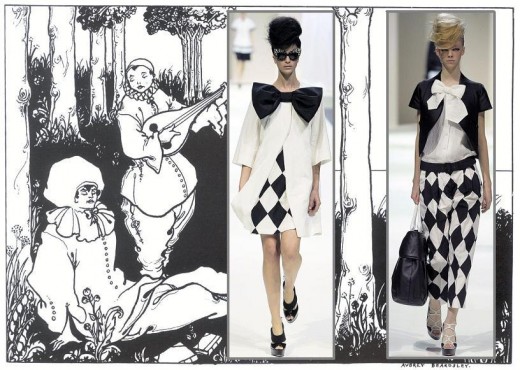 I was equally wowed by the Moschino Pierrots. Quelques pierrots chez Moschino ont également attirés mon attention.
–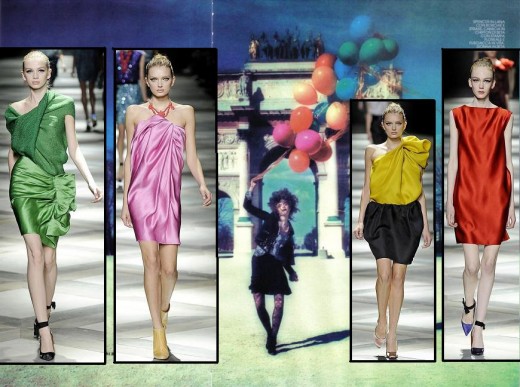 And last but not least, check out these brightly coloured, luxurious Lanvin dresses. This show made me feel that not wearing bright colours too often was a terrible mistake! Et pour finir en beauté, les robes hautes en couleur chez Lanvin dans des tissus brillants et luxueux. Ce défilé m'a fait réaliser que ne pas porter plus souvent de teintes vives était une grave erreur !
So what were some of your favourites from Paris fashion week?–
Et de votre côté, quelques coups de cœur lors de ces défilés ?
–
Runway pictures from style.com and Dazed digital. Background images from Degas, Aubrey Beardsley, Henry Darger, Michael jackson History cover album, Sannah flickr and Taki Bibelas.