–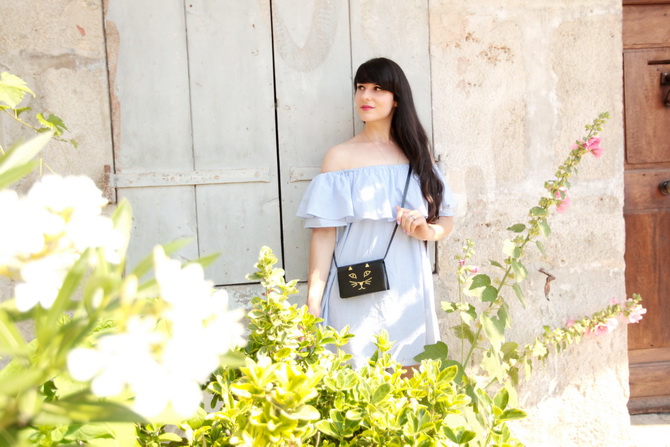 –
–
It seems so long ago, but I still remember very clearly the time I purchased my very first pair of Charlotte Olympia Kitty Flats.
–
It was quite an expense at the time, but seeing how much I've been wearing them non stop, I can say now they were worth every penny.
–
This pair of shoes got highly popular at the time, and it wasn't long before I got seduced by the other versions of the kitties: the white embroided flats inspired by vintage pillows with cats, the white satin heels that are perfect for weddings, the black boots that give a twist to any boring outfits, and the red velvet wedges when I feel like being a lot taller!
–
But still my kitty collection was cruelly missing something, and it was the kitty bag from Farfetch. I just love this bag so much for its simplicity, its quality and the reference to my favorite pair of shoes ever.
Not only it's the cutest addition to any outfit, summer dresses or winter coats… it will also be lovely paired with my kitty flats on any season and any occasion.
You won't carry all your house in it, but there's just enough room for the modern girls that we all are: carrying your phone, your keys and just a little bit of makeup everywhere.
Farfetch has a very large selection of Charlotte Olympia pieces, but also many other favorite designers of mine, including Vivetta, Carven and Olympia Le Tan. And the kid corner isn't bad either.
–
Speaking of kids, I'll have to watch Iris very closely, as she tends to think this new bag in the house is hers !
–
–
♫ ♪ Beirut – Poscard from Italy
–
–
Cela me semble il y a une éternité, mais je me souviens très bien de la fois où j'ai acheté ma première paire de kitties Charlotte Olympia.
–
C'était une sacrée dépense pour des ballerines. Mais en voyant à quel point je les ai portées non stop, une chose est sûre c'est que je les ai bien amorties !
–
Cette paire de chaussures a obtenu un tel succès, il n'a pas fallut beaucoup de temps avant que je craque pour les autres versions: les ballerines blanches brodées inspirées par des oreillers vintage, les talons en satin blanc qui sont parfaits pour les mariages, les bottes noires qui donnent une touche décalée à toutes les tenues ennuyeuses, et les compensées en velours rouge quand j'ai envie de gagner quelques centimètres!
Ma collection kitty manquait pourtant de quelque chose, et c'était le petit sac bandoulière assorti.
J'adore ce sac pour sa simplicité, sa qualité et la référence à ma paire de chaussures fétiche.
Il est juste ravissant avec n'importe quelle tenue, que ce soit des petites robes d'été ou des manteaux d'hiver… et il sera juste parfait jumelé avec ballerines kitty quelque soit les occasions.
Impossible de trimbaler toute sa maison dedans, mais il y a juste assez de place pour les filles modernes que nous sommes toutes: un téléphone, des clés et du maquillage.
Farfetch a une très grande sélection de pièces Charlotte Olympia, mais aussi d'autres créateurs qui font partis de mes chouchous: Vivetta, Carven et Olympia Le Tan. Et la sélection enfant n'est pas mal non plus !
–
En parlant d'enfants, je vais devoir surveiller Iris de très près. Car ce sac, elle a déjà tendance à venir me le chiper!
–
–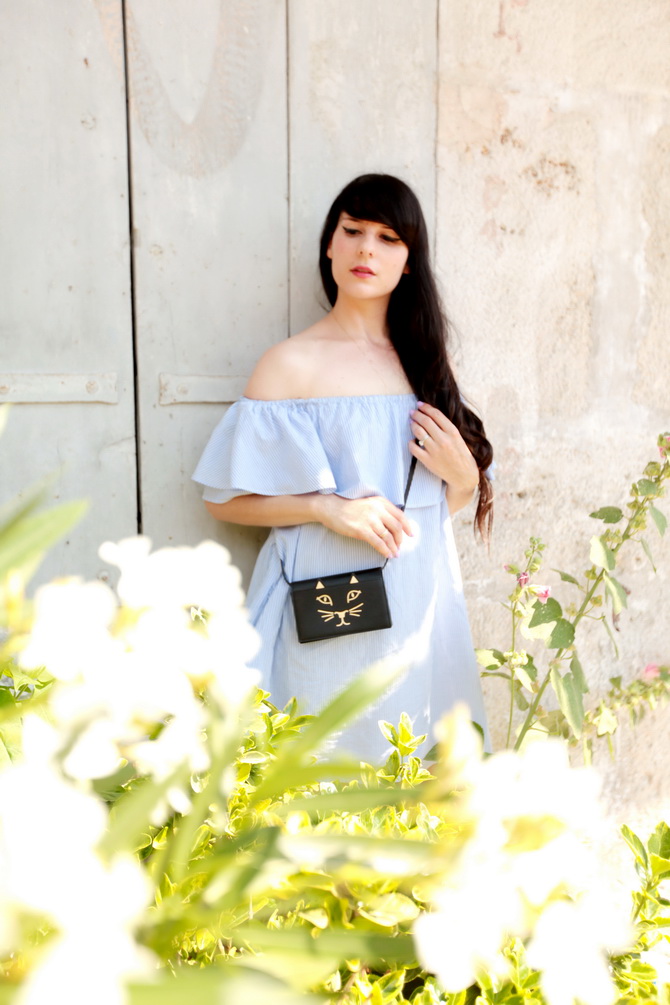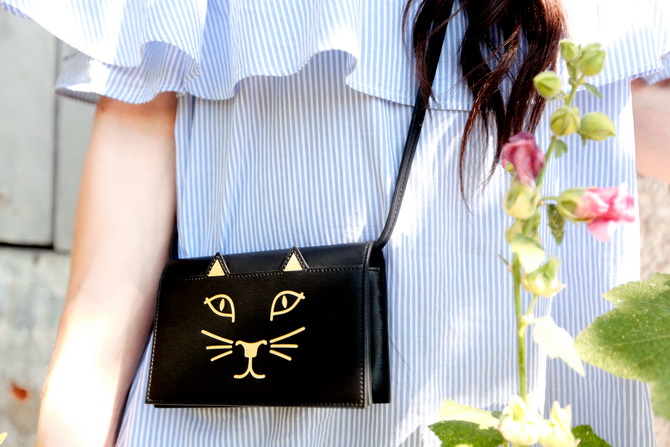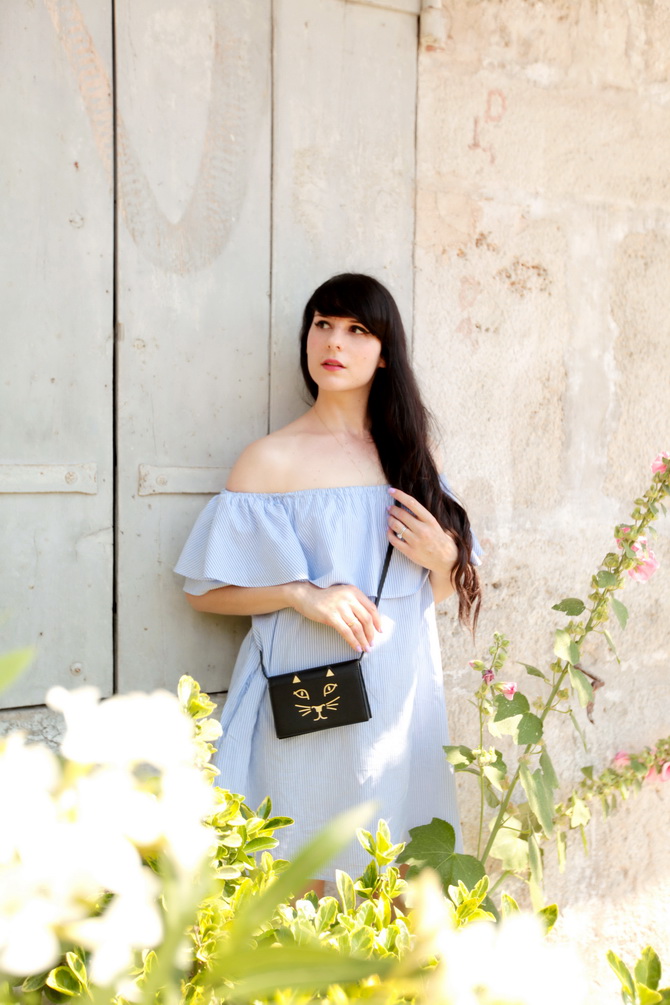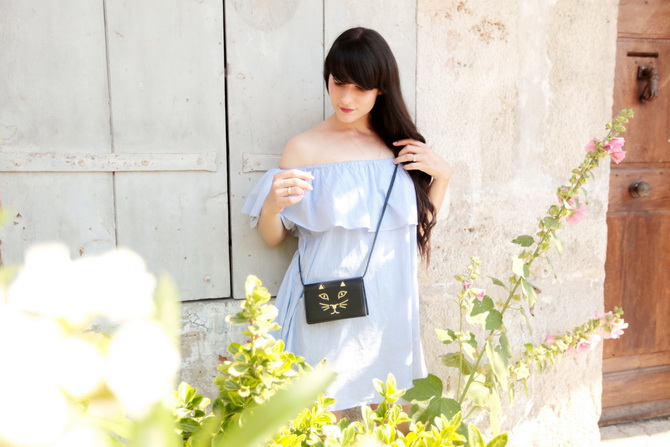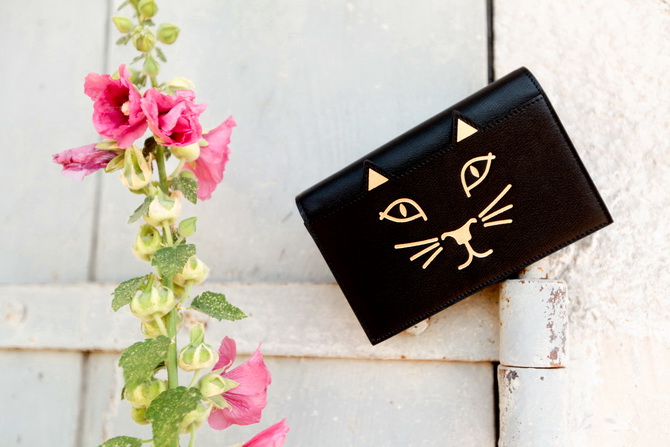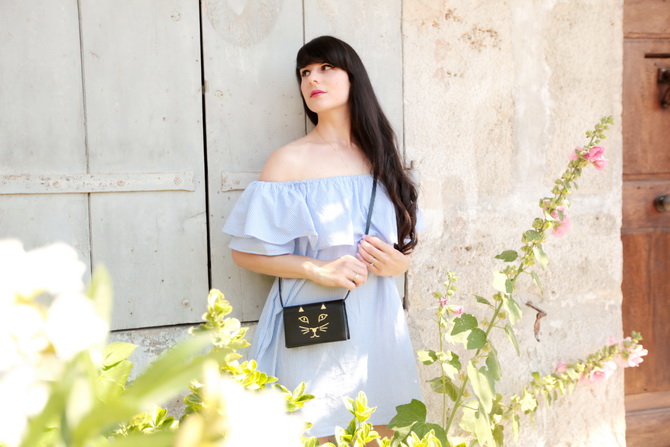 –
–
Sac / Bag: Charlotte Olympia at Farfetch
Robe / Dress: Zara
–
–
–
–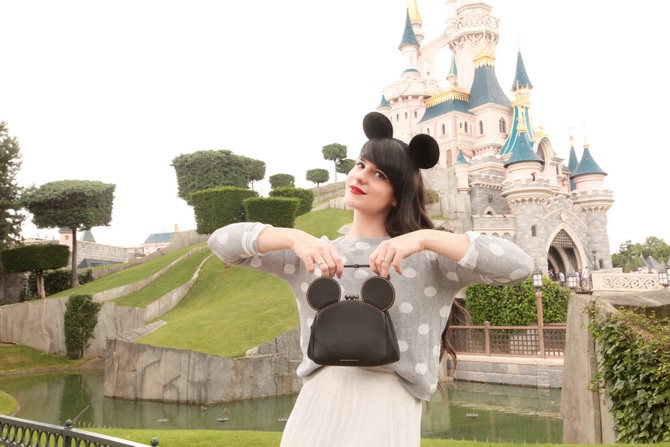 –
–
Cette année est plutôt productive en partenariat Disney réussis !
La toute dernière en date est Disney x Coach qui a créé le plus mignon des sacs, doté des petites oreilles de son plus célèbre personnage.
Comment ne pas craquer ?!
C'est la marque elle même qui m'a proposé de vous le présenter, et ça n'aurait pas pu me faire plus plaisir ! J'ai donc choisi un retour « à la source » et me suis rendue au parc pour le photographier.
La collection Coach x Disney propose également de très joli sacs à dos, besaces, pochettes et ravissant petits accessoires de sac à l'effigie de Mickey le tout dans un cuir d'excellente qualité.
Je vous invite à découvrir toutes ces jolies choses sur le site de Coach, et à regarder la vidéo que je trouve absolument charmante !
–
–
♫ ♪ Steamboat Willie
–
–
Looks like this year has been very productive with great Disney collaborations…
The latest is Disney x Coach, who created the cutest bag adorned with the ears of the most famous character.
How to resist seriously ?!
The brand offered me to introduce it to you in my own way, and I must say I'm extremely thrilled to do so !
So I went to the park and photographed it in its natural habitat.
The Coach x Disney collection also offers some really nice backpacks, satchels, wallets and the cutest bag accessories featuring the little mouse. Mickey never looked so good on that gorgeous leather !
If you'd like to see more, I invite you to visit the Coach website, and to have a look at the video. It's very creative and I had a huge crush on it !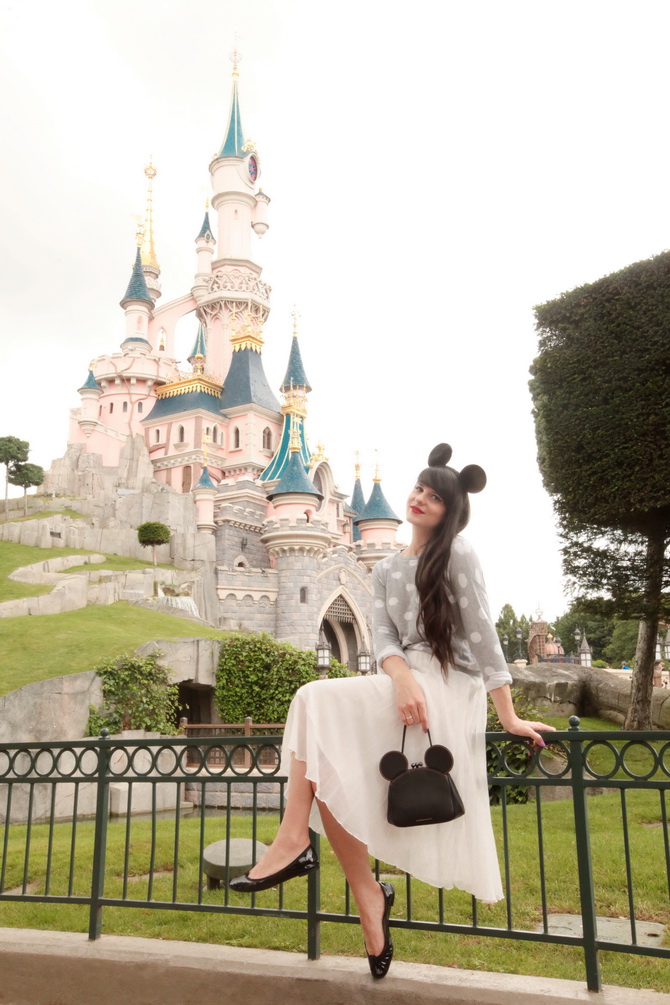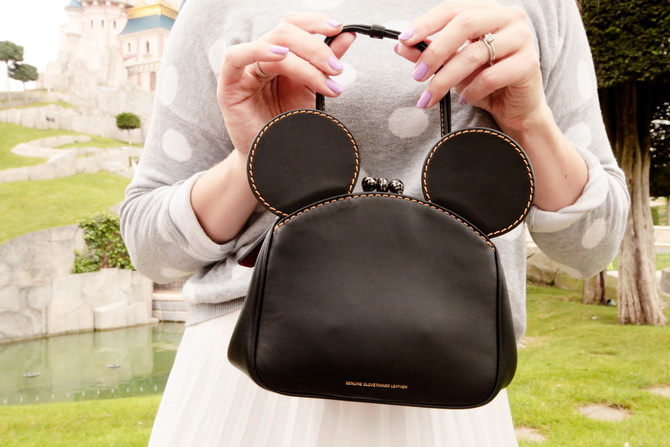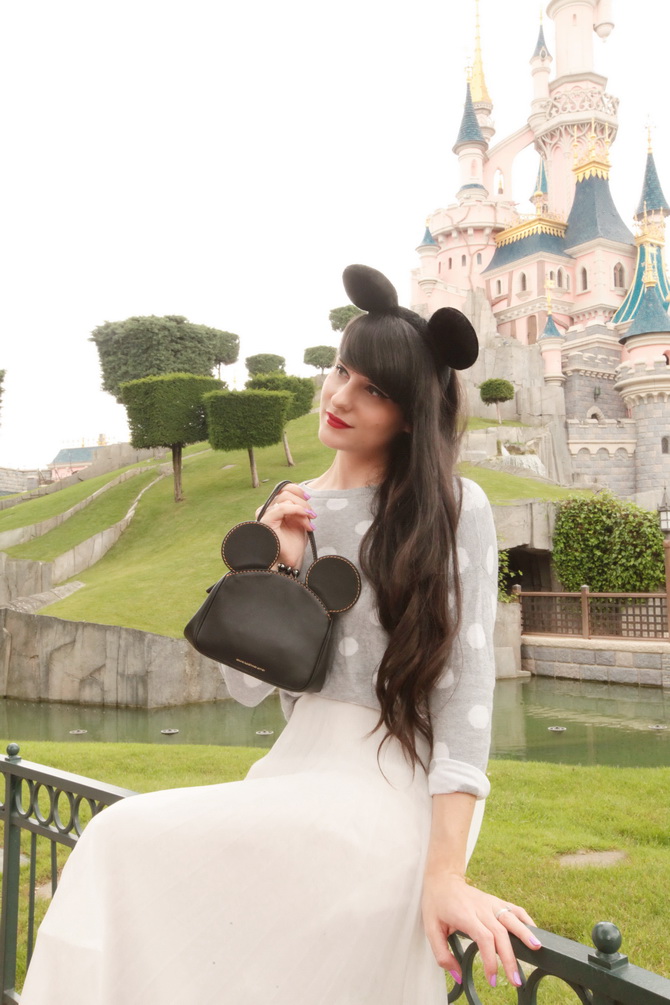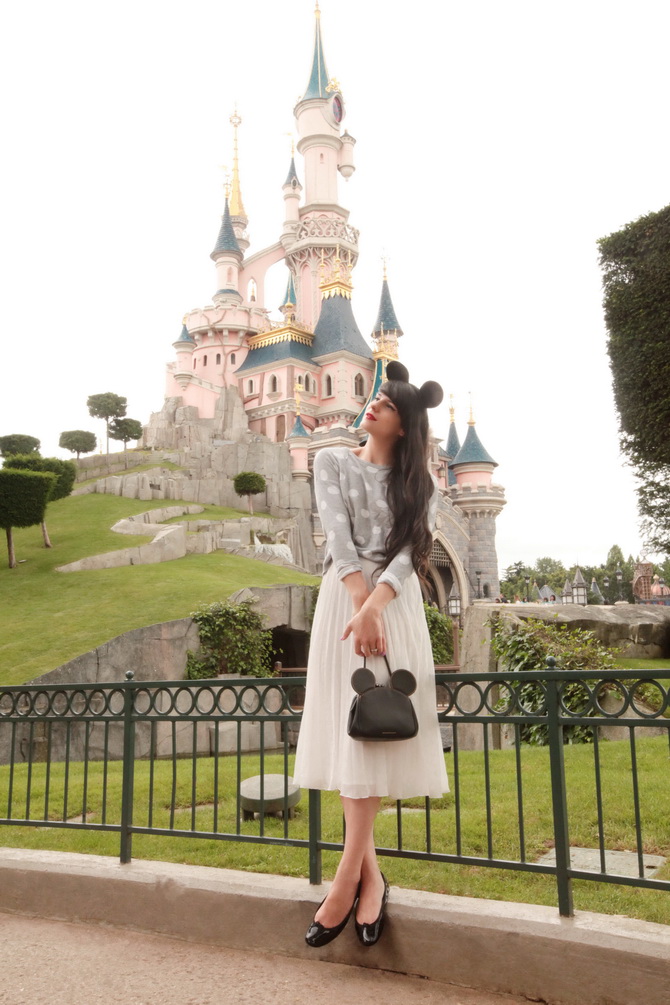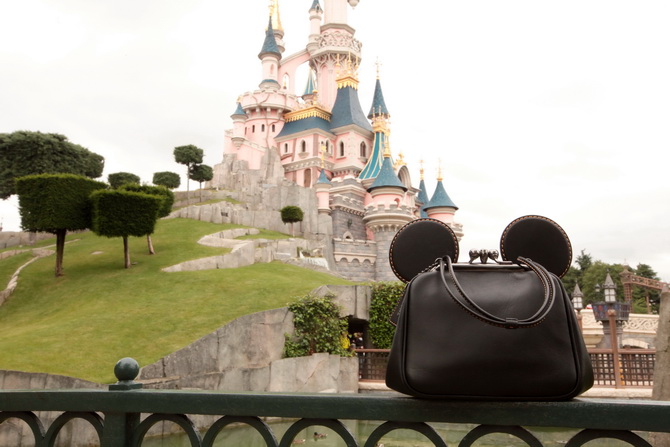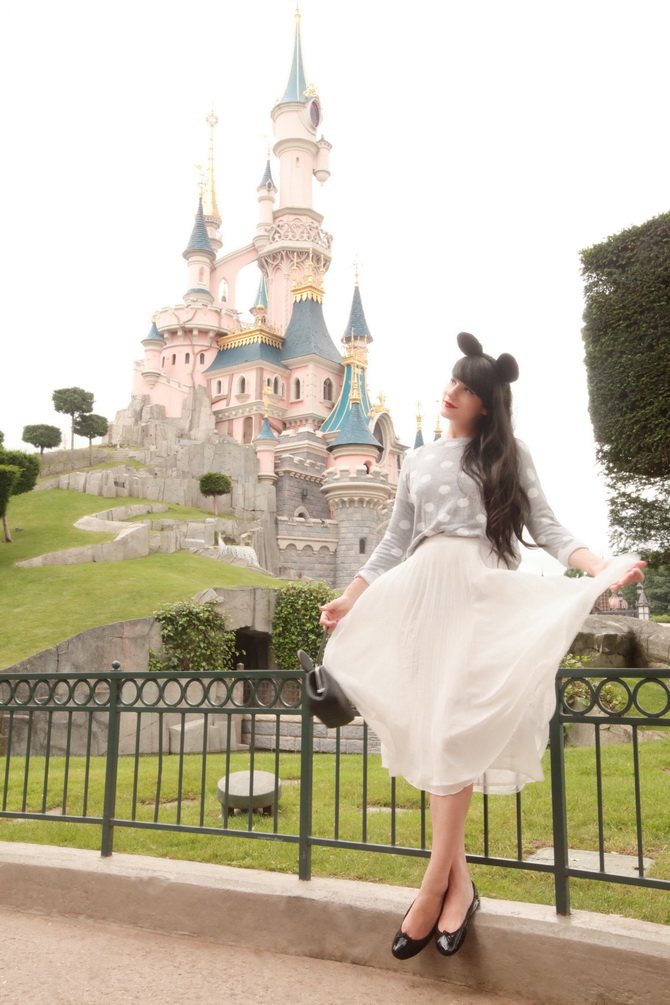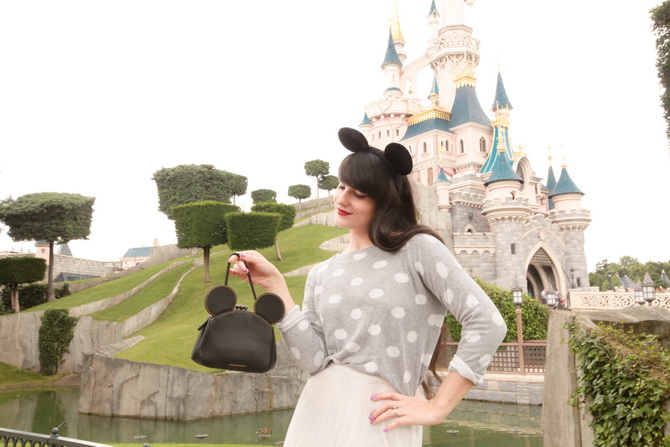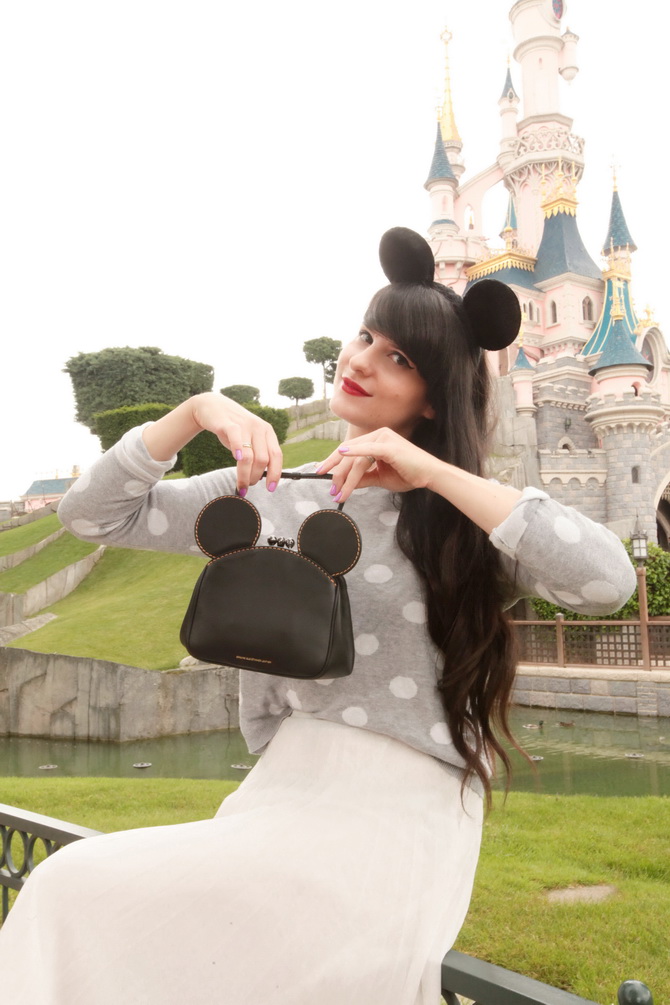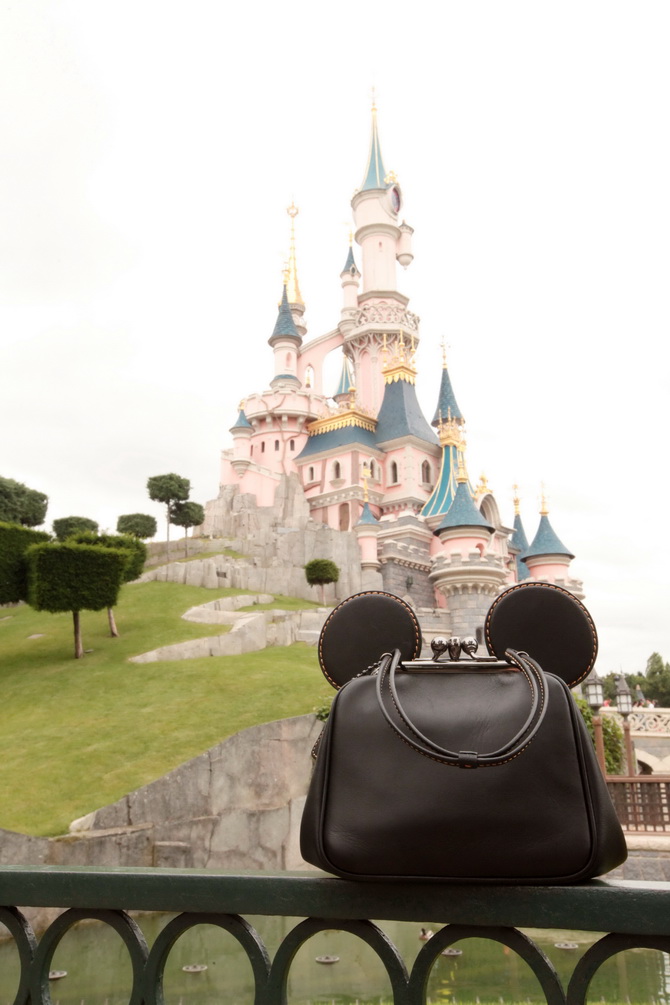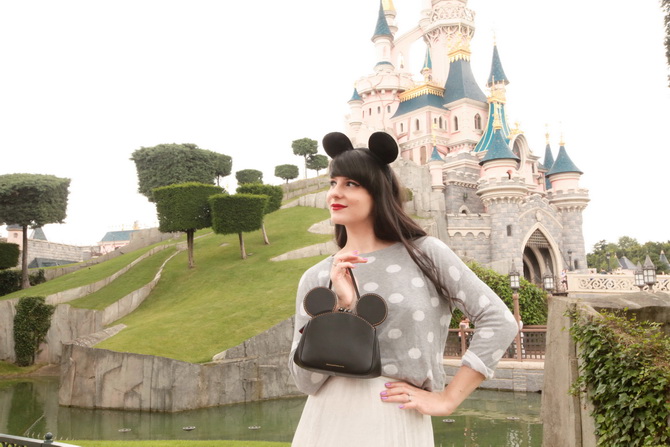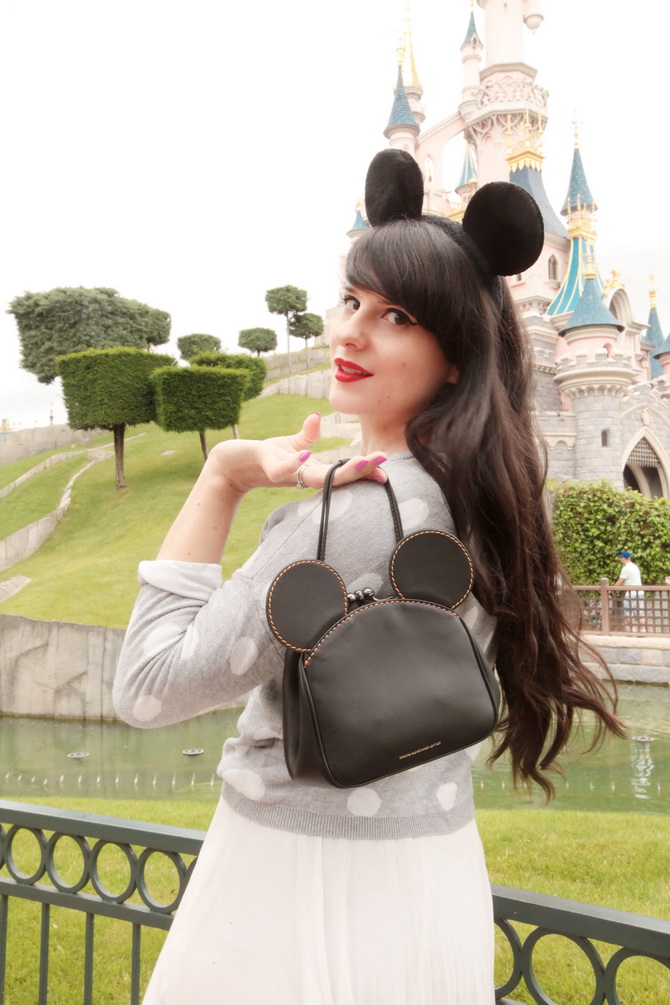 –
–
Sac : Disney x Coach
Top : Asos
Jupe / Skirt : Asos
Ballerines / Flats: Repetto
–
–
–
–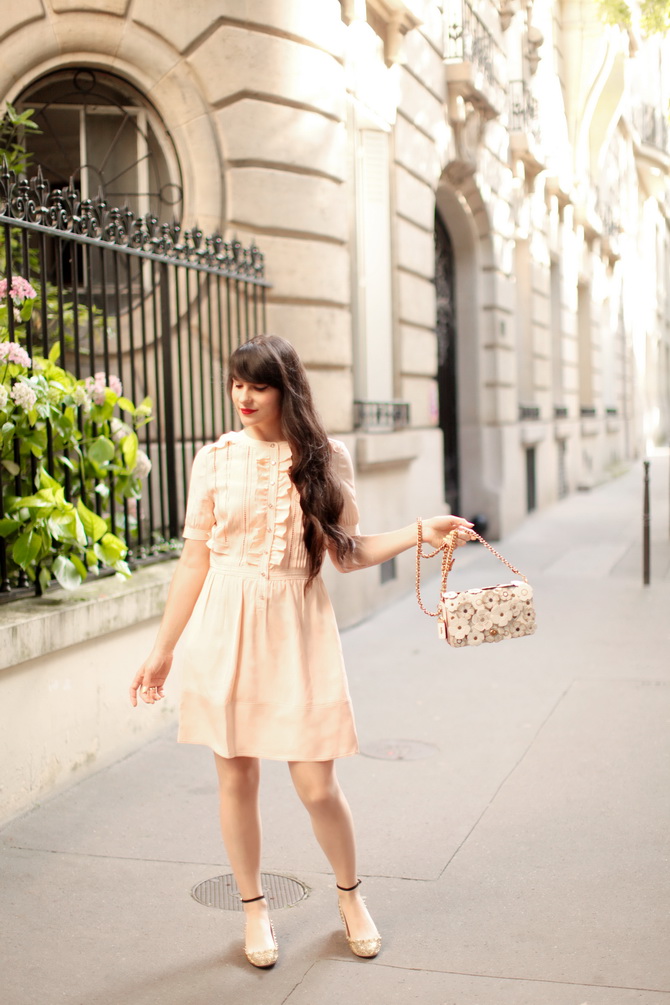 –
–
J'ai été récemment contactée par Coach, qui m'a proposé de piocher dans son vestiaire automne hiver pour vous présenter mes pièces favorites.
C'est la première fois que je fais des photos pour cette marque, et comme la collection me plaît beaucoup, j'étais ravie de pouvoir m'approprier un look à ma façon !
Comme nous sommes encore en été ( même si clairement les conditions météorologiques nous font croire le contraire ), j'ai choisi une petite robe en soie, pleine de jolis détails et parfaitement féminine.
Et un sac qui visiblement était fait pour moi, à en juger son design très fleuri !
La pluie a beau s'abattre sur Paris, ces deux jolies pièces apportent un peu de fraîcheur printanière et de joie dans mon vestiaire qui ne sait plus sur quel pied danser.
Si vous souhaitez voir un peu plus sur la nouvelle collection Coach, je vous invite à aller faire un tour ici.
Bonne semaine à tous !
–
–
♫ ♪  Marianne faithfull – Summer Nights
–
–
I was recently contacted by Coach, who offered me to pick a few pieces from their new Fall Winter collection so I could introduce you to my favorites.
It's the very first time I get to make some photos for the brand, and it absolutely delights me to wear these items that I chosed.
Because we are in summer ( even thought the weather has been horrible here these past two months ), I picked a beautiful silk dress, so feminine and with so many details.
And a bag that obviously was made for me, judging by its very floral look !
The rain might be falling all over Paris, these two items bring a little sunshine into my wardrobe, which actually doesn't know anymore what's going on with the weather.
If you'd like to see more of Coach's Fall Winter 07 collection, I invite you to have a look here.
Have a great week everybody !
–
–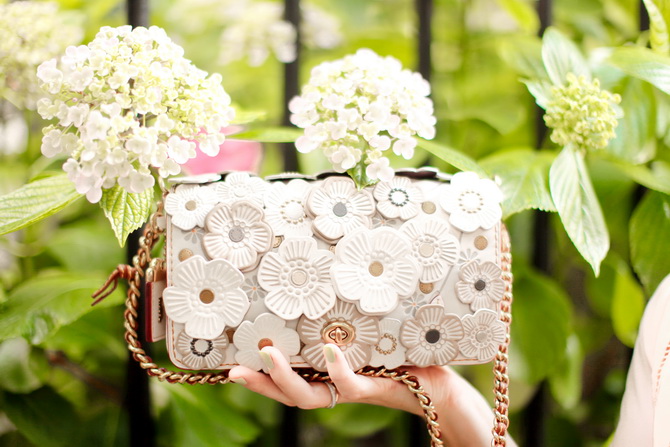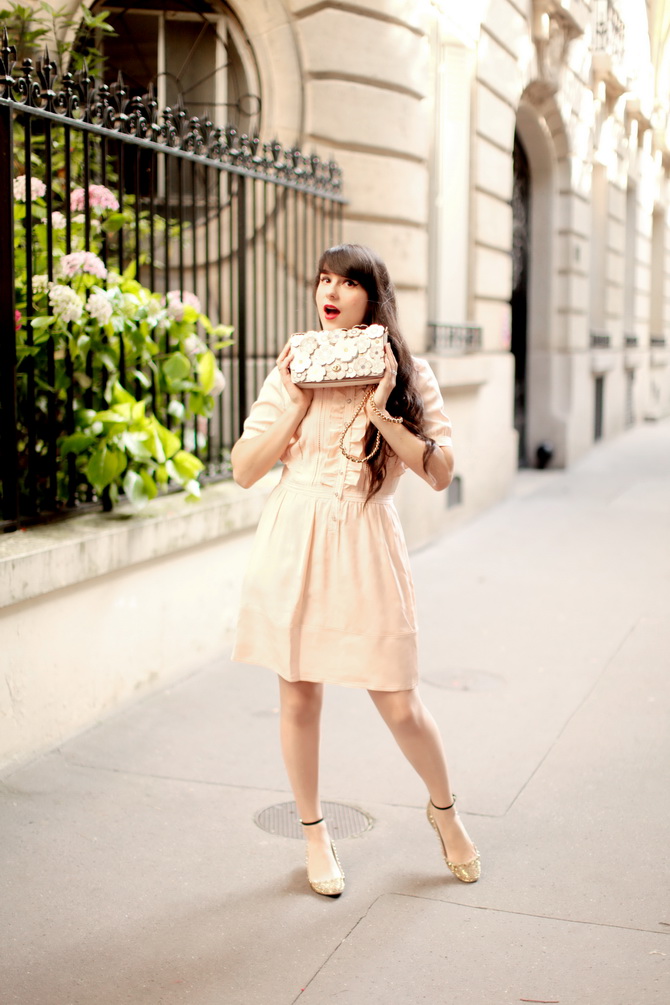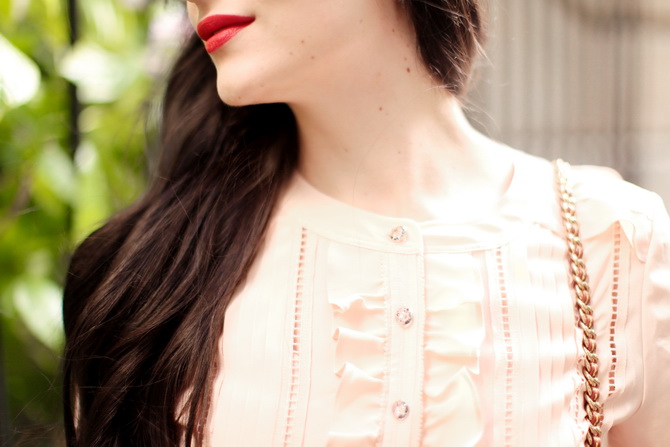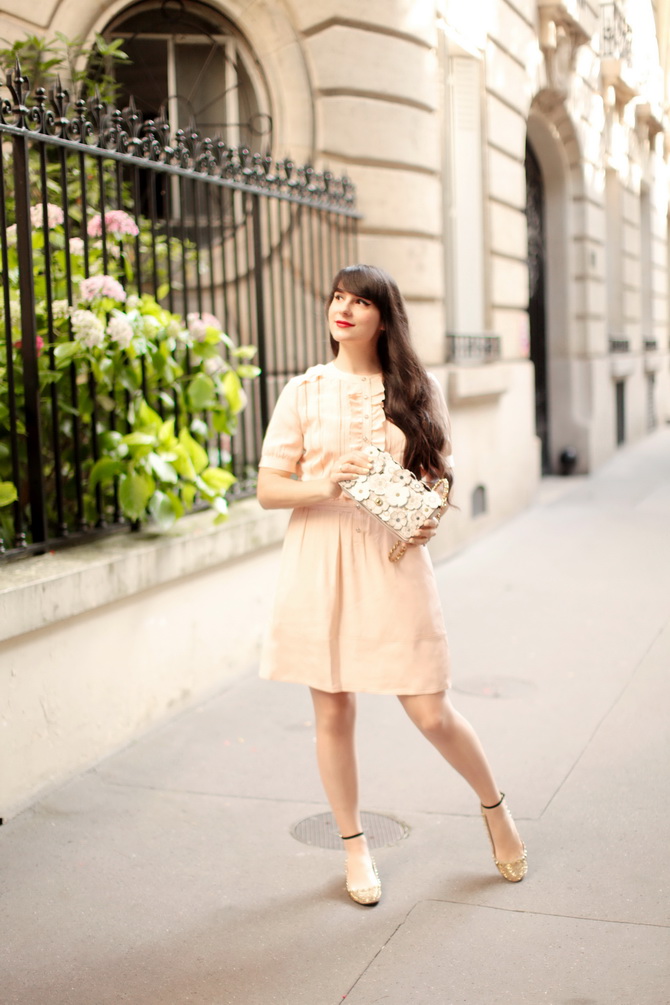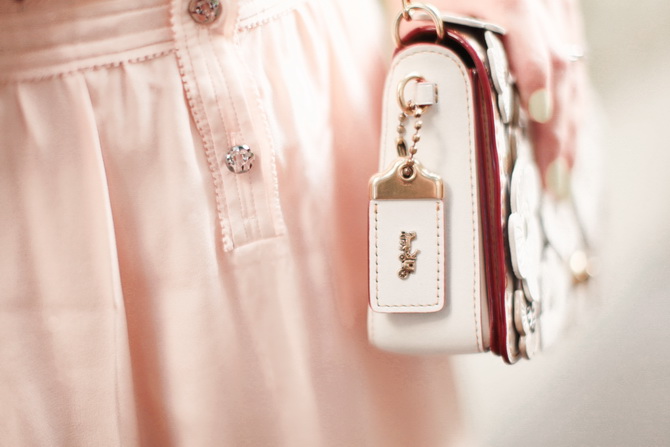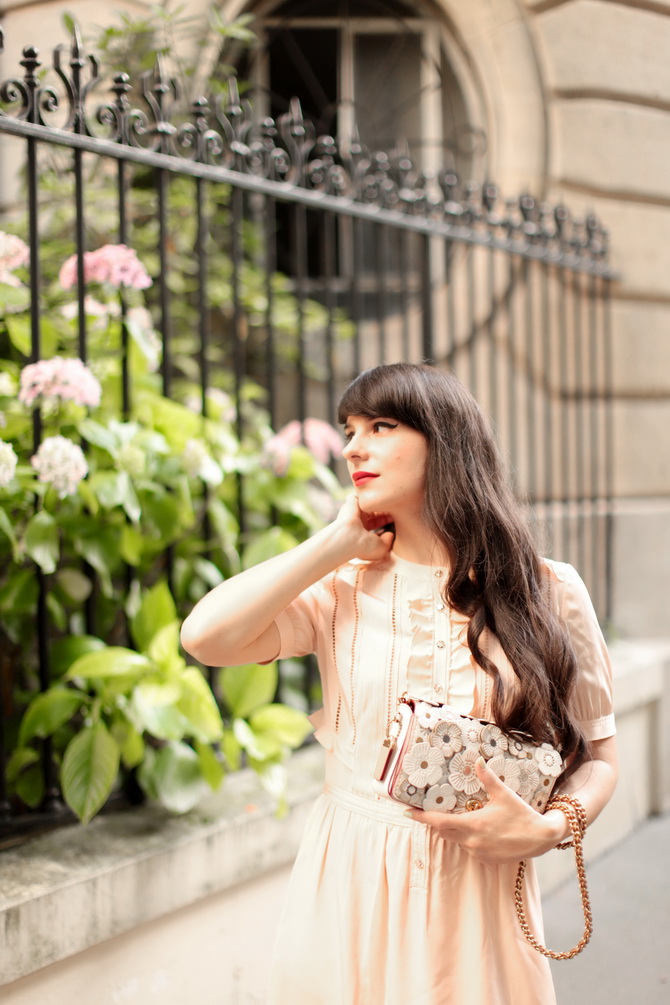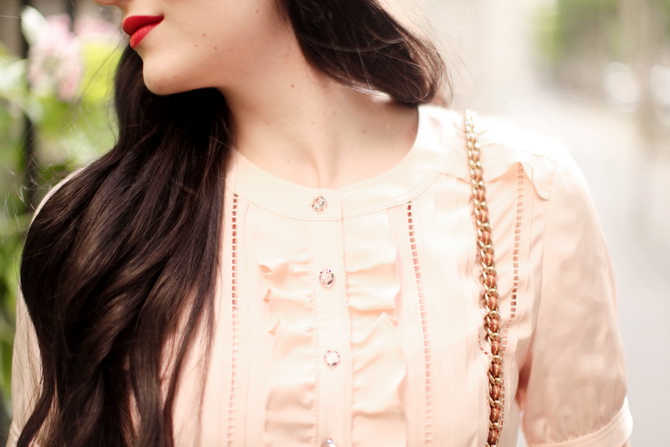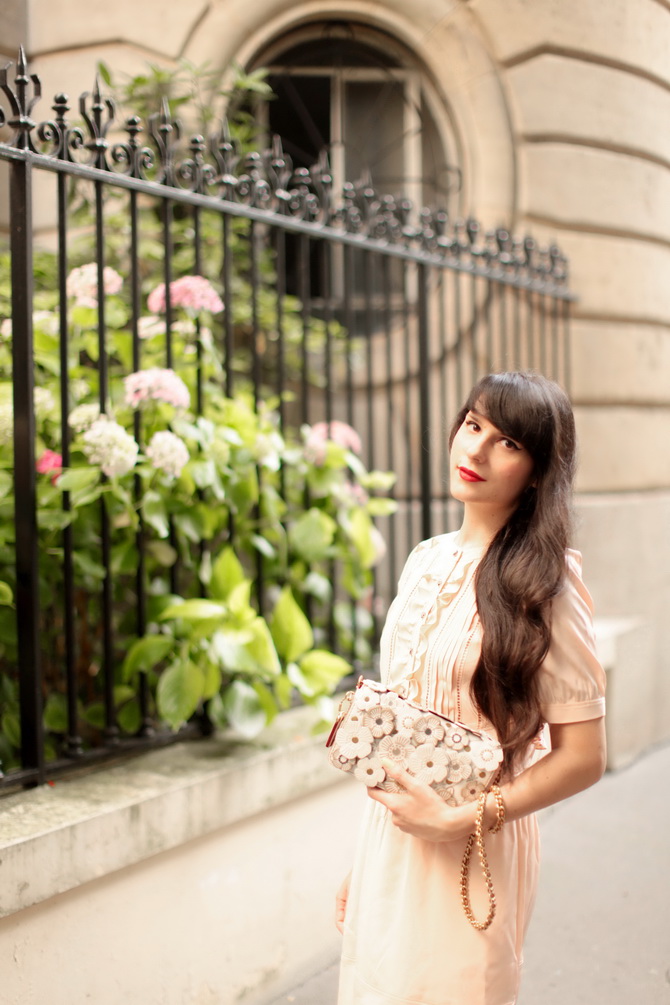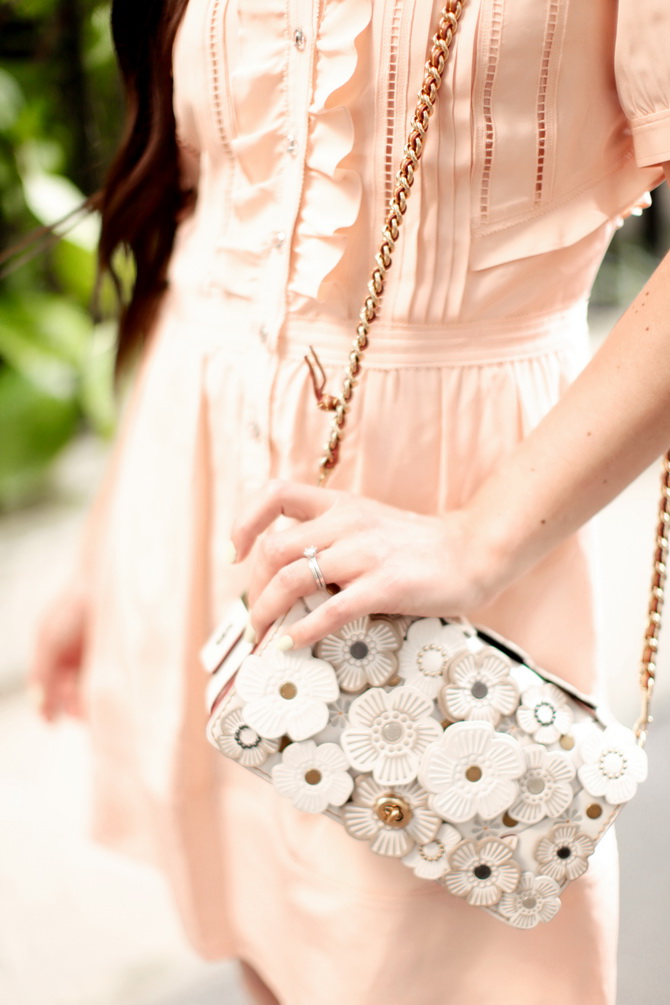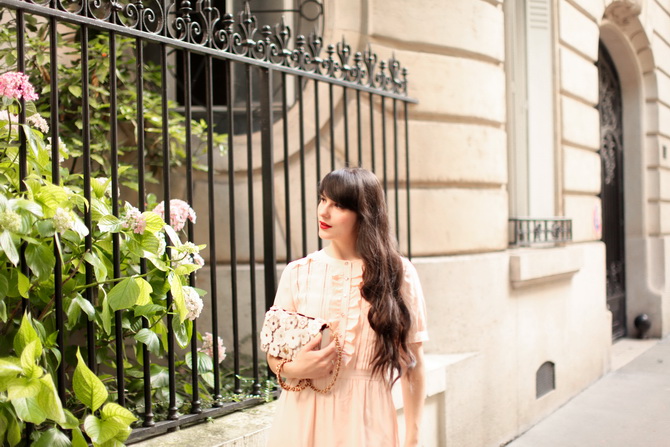 –
–
Robe / dress : Coach
Sac / Bag : Coach
Chaussures / shoes : Zara
–
–
–