–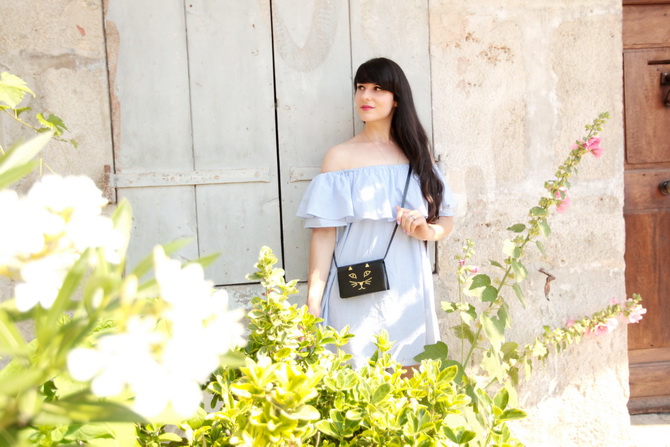 –
–
It seems so long ago, but I still remember very clearly the time I purchased my very first pair of Charlotte Olympia Kitty Flats.
–
It was quite an expense at the time, but seeing how much I've been wearing them non stop, I can say now they were worth every penny.
–
This pair of shoes got highly popular at the time, and it wasn't long before I got seduced by the other versions of the kitties: the white embroided flats inspired by vintage pillows with cats, the white satin heels that are perfect for weddings, the black boots that give a twist to any boring outfits, and the red velvet wedges when I feel like being a lot taller!
–
But still my kitty collection was cruelly missing something, and it was the kitty bag from Farfetch. I just love this bag so much for its simplicity, its quality and the reference to my favorite pair of shoes ever.
Not only it's the cutest addition to any outfit, summer dresses or winter coats… it will also be lovely paired with my kitty flats on any season and any occasion.
You won't carry all your house in it, but there's just enough room for the modern girls that we all are: carrying your phone, your keys and just a little bit of makeup everywhere.
Farfetch has a very large selection of Charlotte Olympia pieces, but also many other favorite designers of mine, including Vivetta, Carven and Olympia Le Tan. And the kid corner isn't bad either.
–
Speaking of kids, I'll have to watch Iris very closely, as she tends to think this new bag in the house is hers !
–
–
♫ ♪ Beirut – Poscard from Italy
–
–
Cela me semble il y a une éternité, mais je me souviens très bien de la fois où j'ai acheté ma première paire de kitties Charlotte Olympia.
–
C'était une sacrée dépense pour des ballerines. Mais en voyant à quel point je les ai portées non stop, une chose est sûre c'est que je les ai bien amorties !
–
Cette paire de chaussures a obtenu un tel succès, il n'a pas fallut beaucoup de temps avant que je craque pour les autres versions: les ballerines blanches brodées inspirées par des oreillers vintage, les talons en satin blanc qui sont parfaits pour les mariages, les bottes noires qui donnent une touche décalée à toutes les tenues ennuyeuses, et les compensées en velours rouge quand j'ai envie de gagner quelques centimètres!
Ma collection kitty manquait pourtant de quelque chose, et c'était le petit sac bandoulière assorti.
J'adore ce sac pour sa simplicité, sa qualité et la référence à ma paire de chaussures fétiche.
Il est juste ravissant avec n'importe quelle tenue, que ce soit des petites robes d'été ou des manteaux d'hiver… et il sera juste parfait jumelé avec ballerines kitty quelque soit les occasions.
Impossible de trimbaler toute sa maison dedans, mais il y a juste assez de place pour les filles modernes que nous sommes toutes: un téléphone, des clés et du maquillage.
Farfetch a une très grande sélection de pièces Charlotte Olympia, mais aussi d'autres créateurs qui font partis de mes chouchous: Vivetta, Carven et Olympia Le Tan. Et la sélection enfant n'est pas mal non plus !
–
En parlant d'enfants, je vais devoir surveiller Iris de très près. Car ce sac, elle a déjà tendance à venir me le chiper!
–
–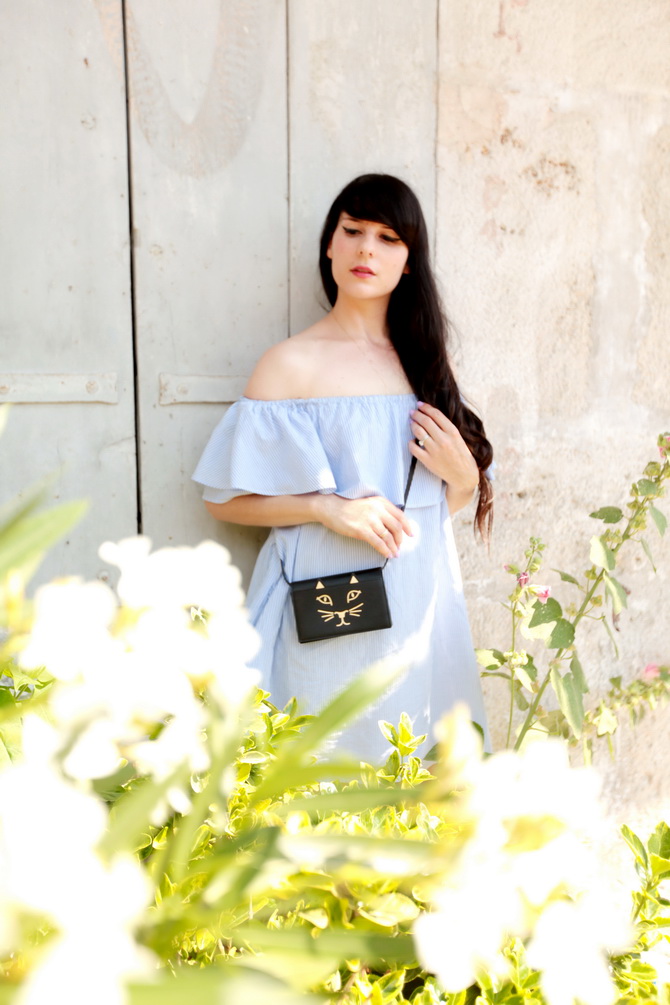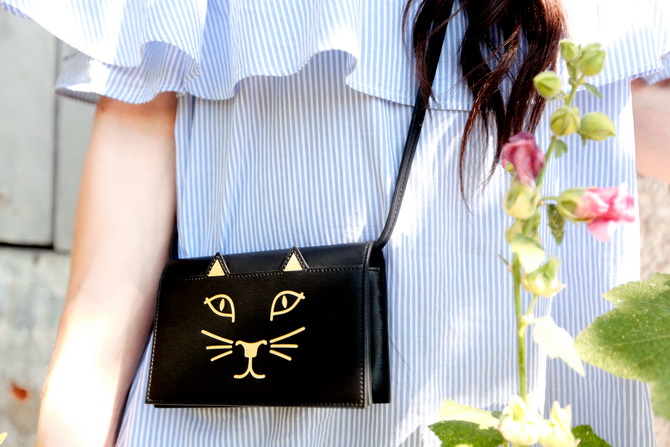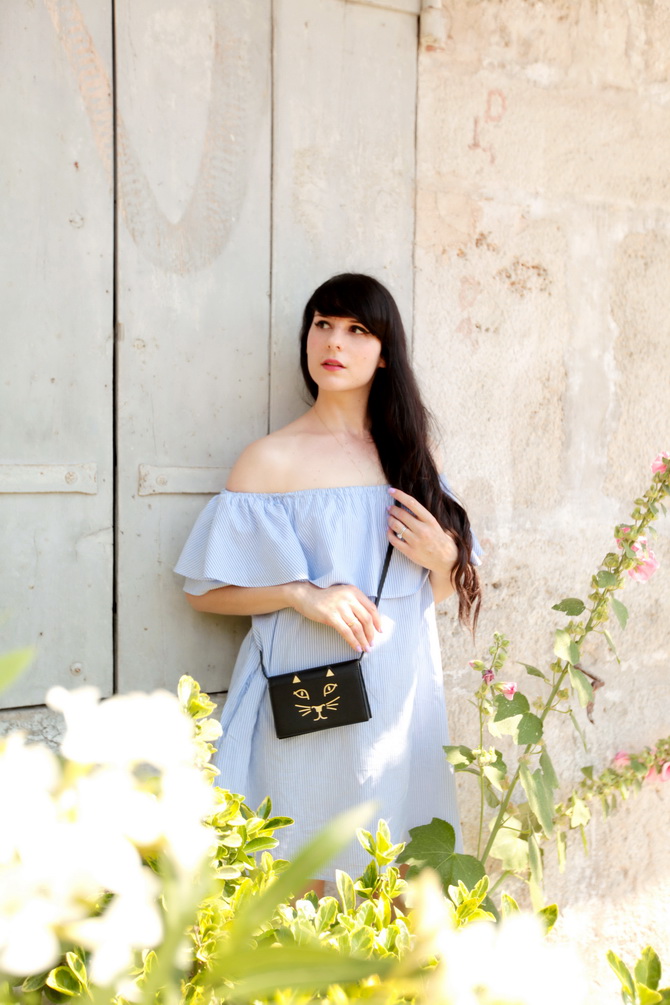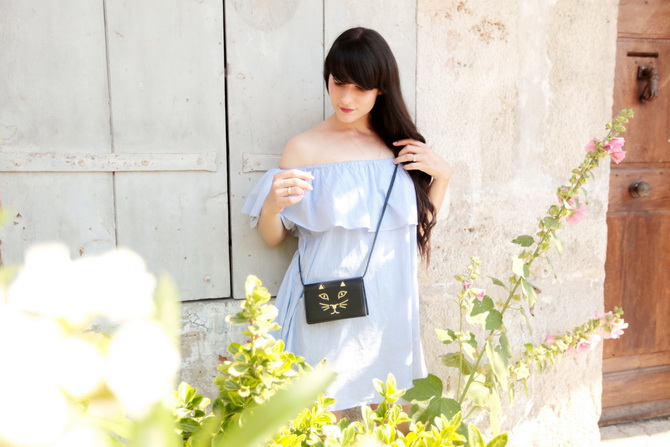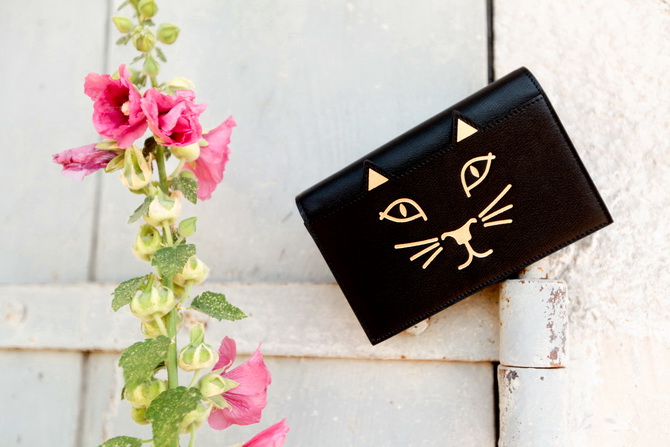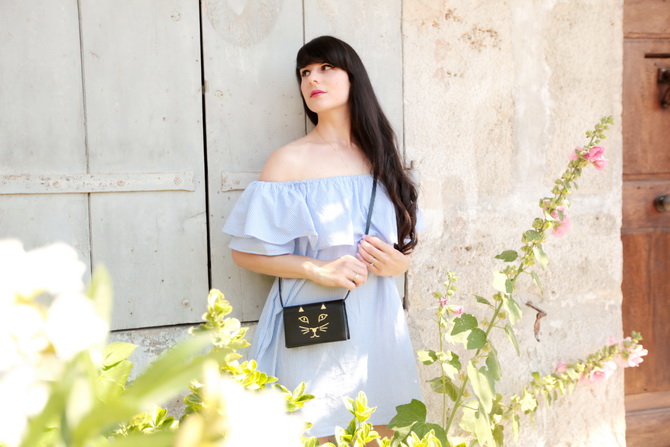 –
–
Sac / Bag: Charlotte Olympia at Farfetch
Robe / Dress: Zara
–
–
–
Related posts :
---