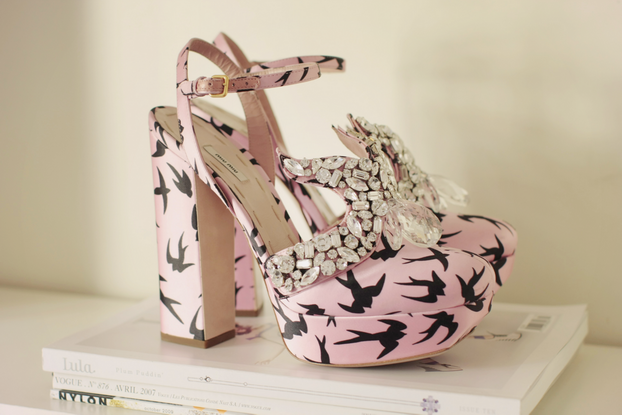 –
Elles sont roses, diamantées avec des hirondelles.
Elles sont à la limite du kitch.
On dirait des chaussures de princesse, comme tout droit sorties d'un dessin animé de Disney.
On les adore ou on les déteste.
Ce sont mes nouvelles miu miu.
–
♪ Kimya Dawson – So nice  so smart ♪
–
On the very fringe of kitsch, they are pink and adorned with diamonds and swallows.
They're like something a princess would wear, right out of a Disney movie.
Love them or hate them,
These are my new mius mius.
–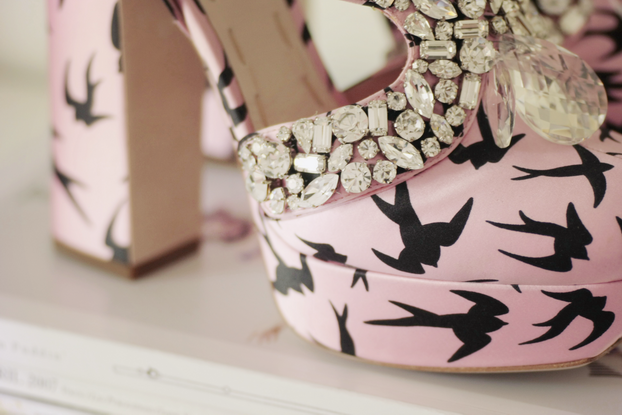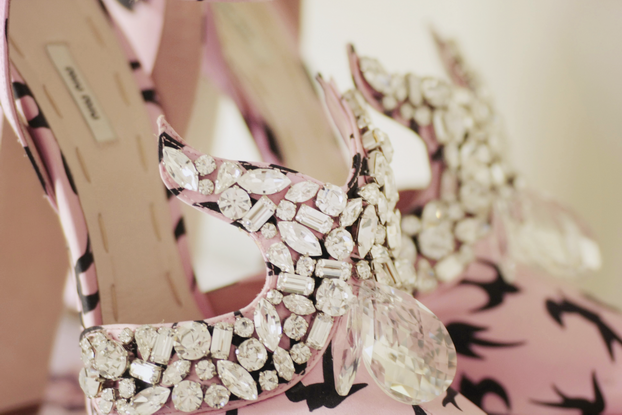 –
Related posts :
---