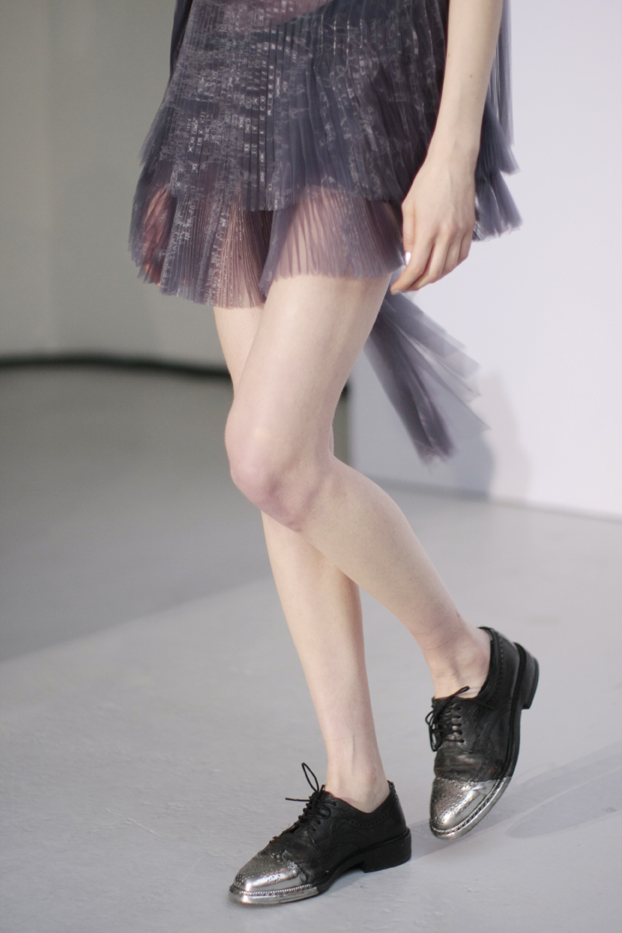 –
La fashion week de Paris arrive à point avec le retour du soleil.
Mercredi dernier, c'est sous un très beau ciel bleu que j'ai inauguré le premier défilé de la semaine: Anne Valérie Hash.
J'ai adoré les silhouette androgynes. Le contraste des chaussures très masculines au bout comme trempé dans de la peinture argenté, avec des robes plissée et transparentes.
Comme le défilé avait lieu dans un super quartier, Je suis ensuite allé faire quelques photos avec Louise.
Louise qui était toute mimi avec ses gants en crochet et son canotier.
Je vous laisse à présent, en espérant que le soleil continue à réchauffer la capitale encore engourdie par le froid de l'hiver.
–
The sun has come back just in time for Paris Fashion Week.
It is under a blue sky that I had the great privilege of inaugurating the first fashion show of the week, showcasing the work of Anne Valérie Hash
I especially loved the androgynous silhouettes, as well as the contrast between some very masculine shoes dipped in silvery paint paired with sheer pleated dresses.
Since the show was happening in such a wonderful part of town, Louise and I got together for a photo shoot afterwards.
Louise was looking particularly lovely with her crocheted gloves and boater hat.
For now, I must run, but I leave you with hopes that the sun will continue to warm the French capital, which is still a little numb from the cold winter air.
–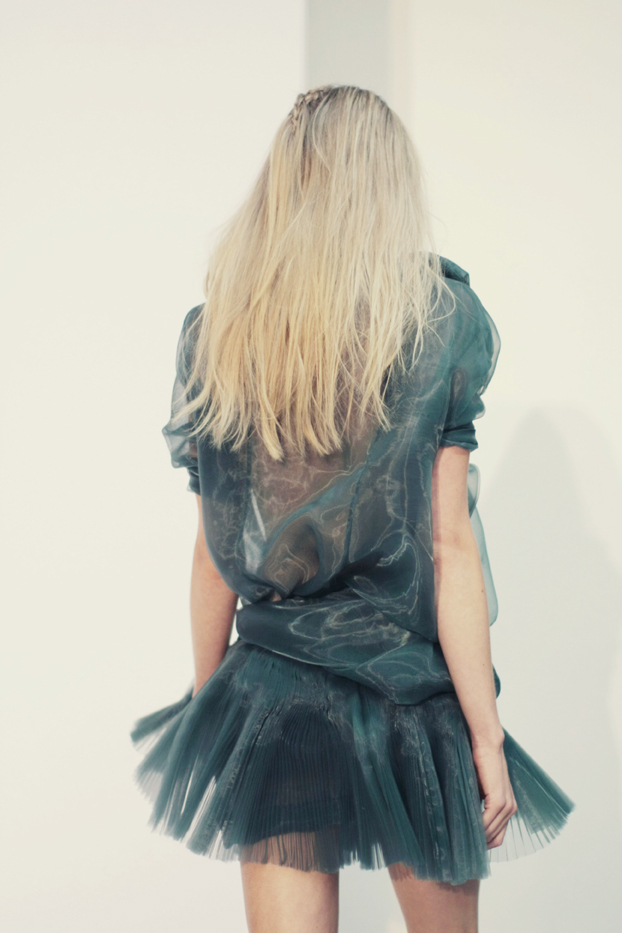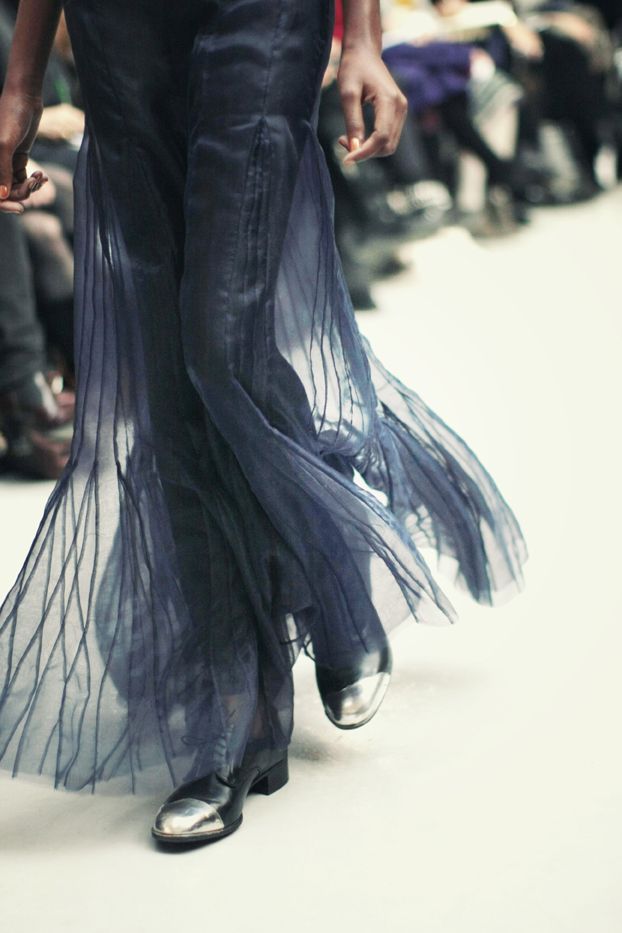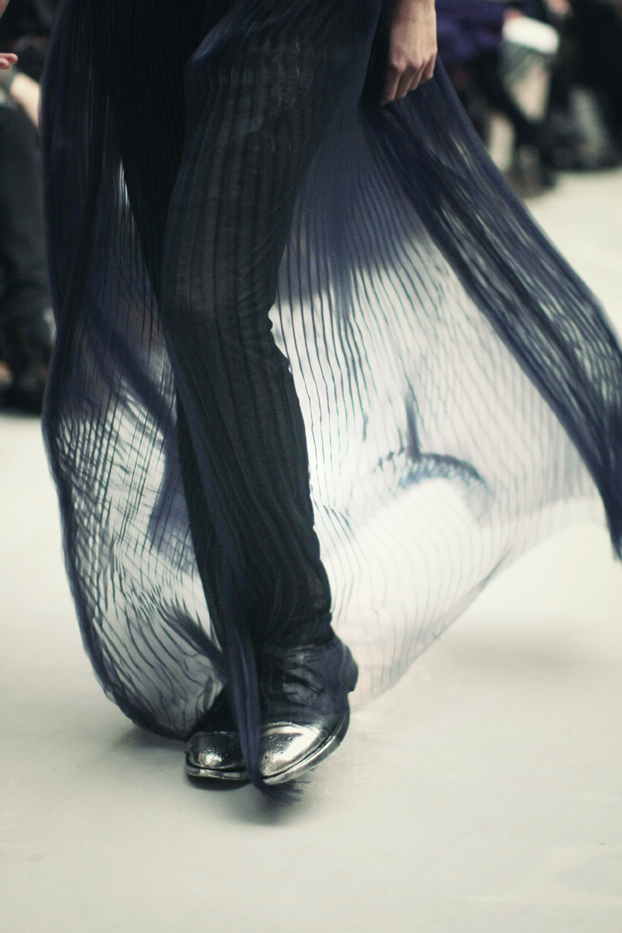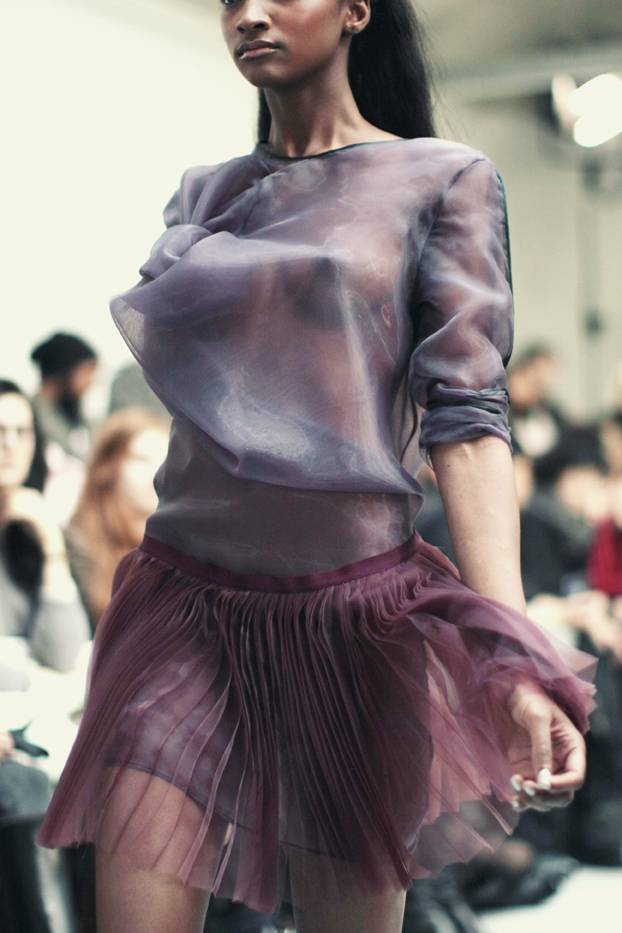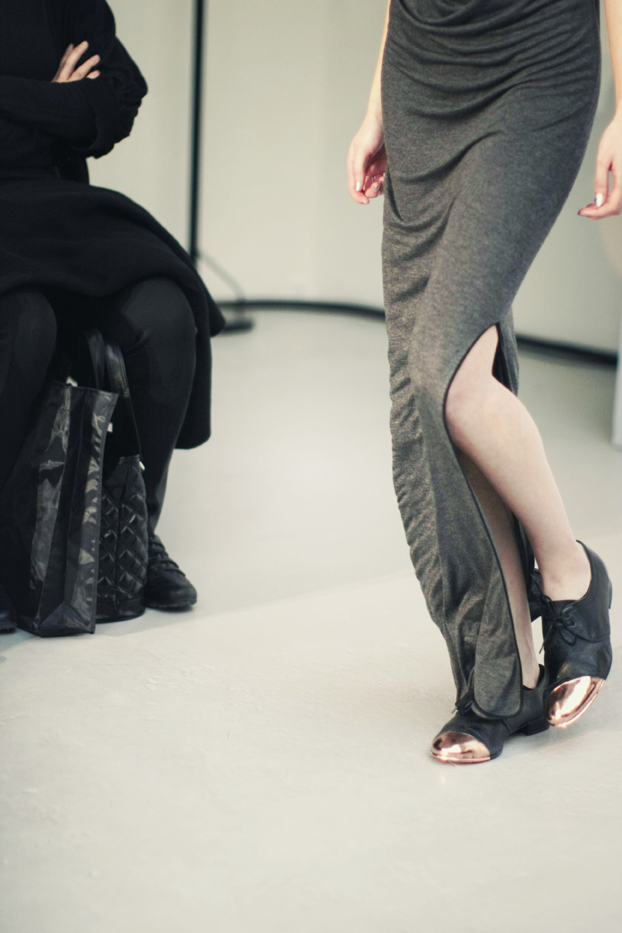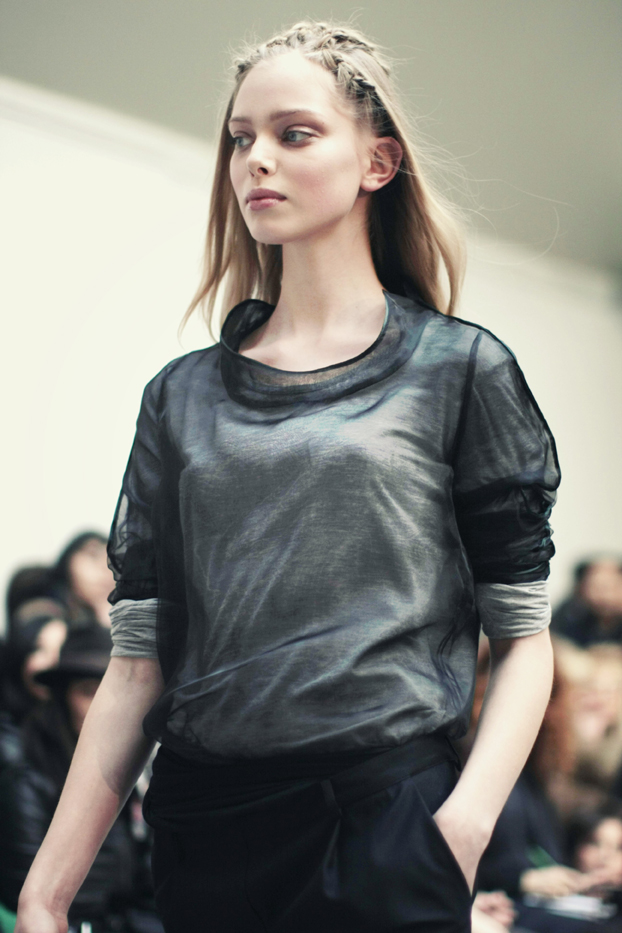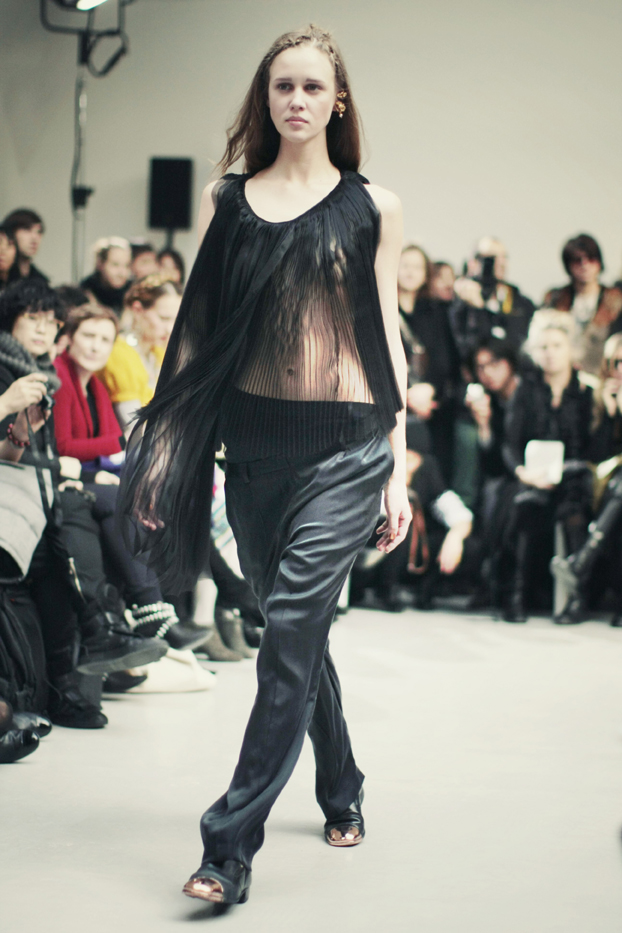 –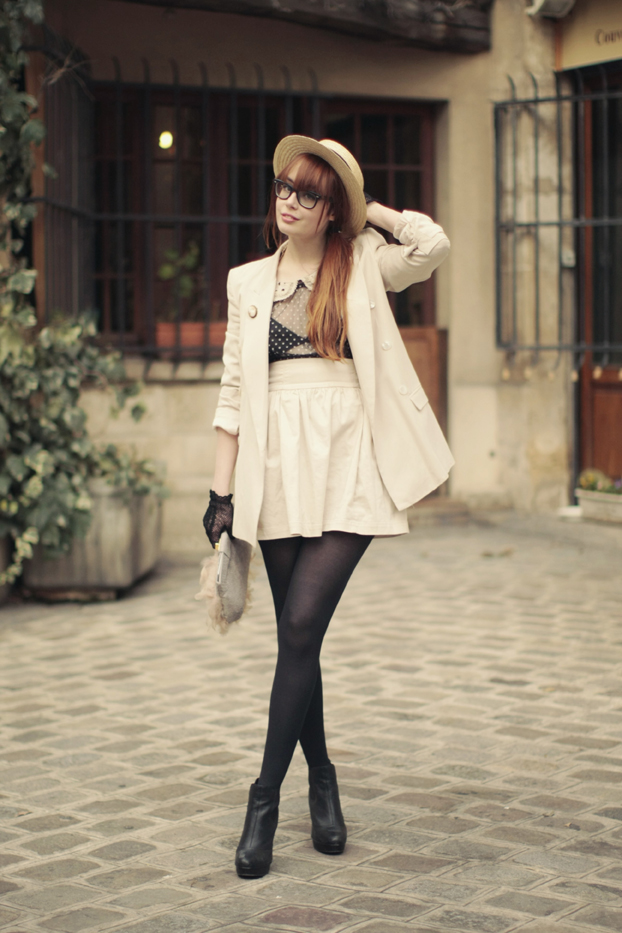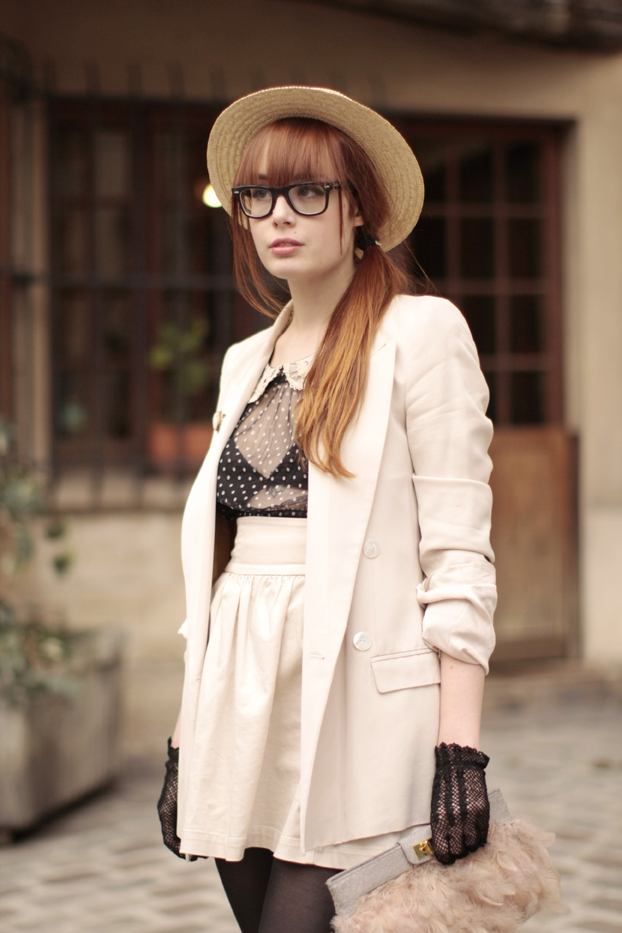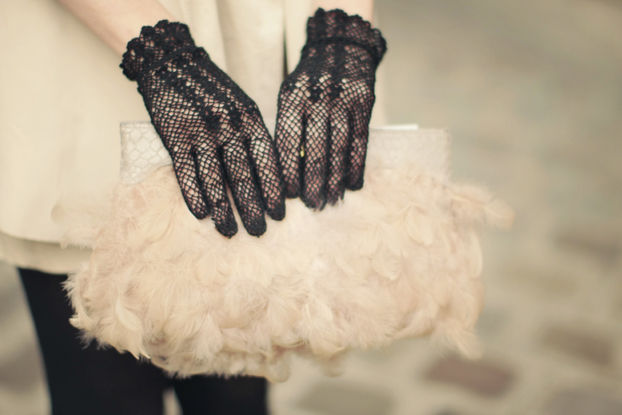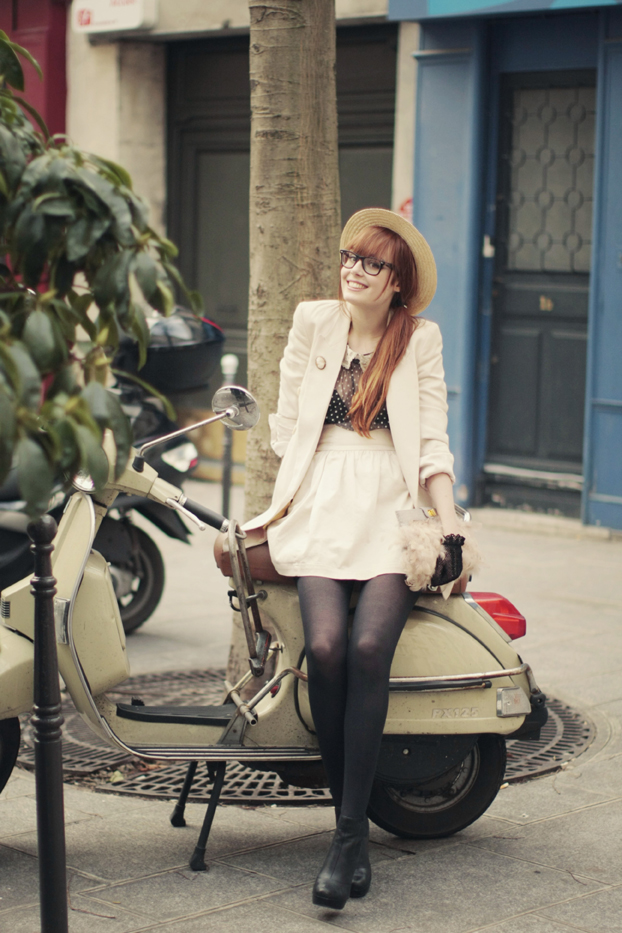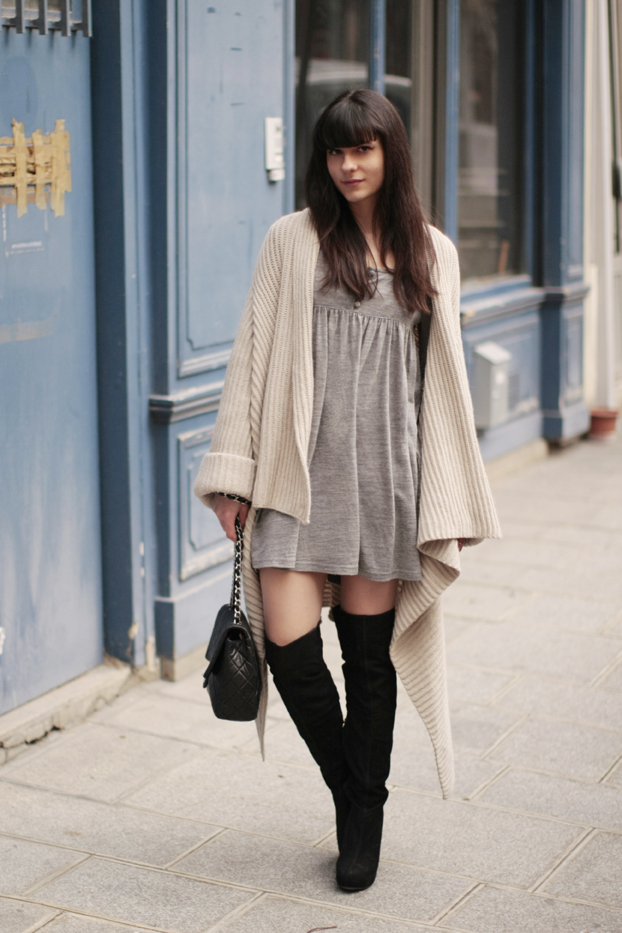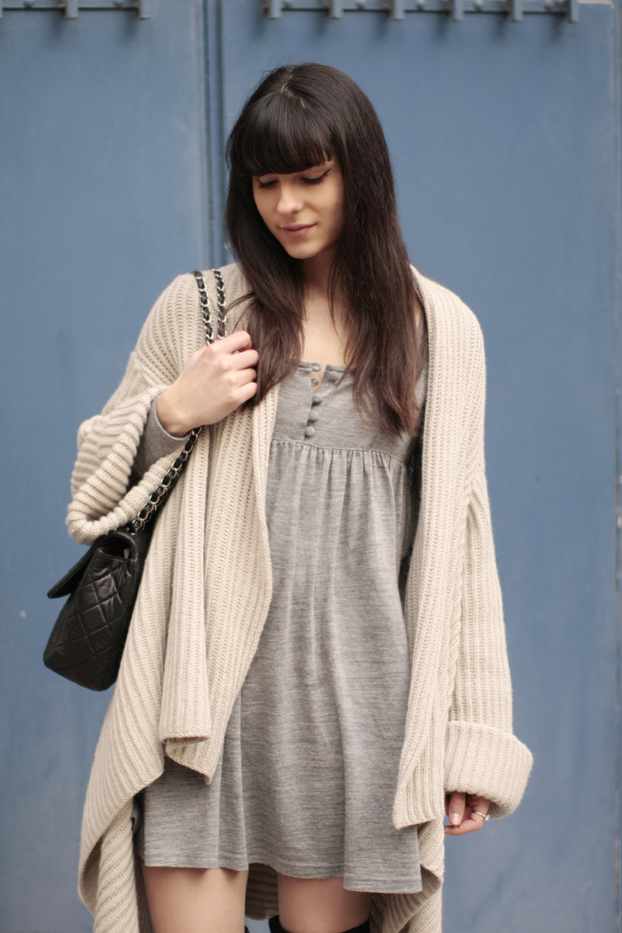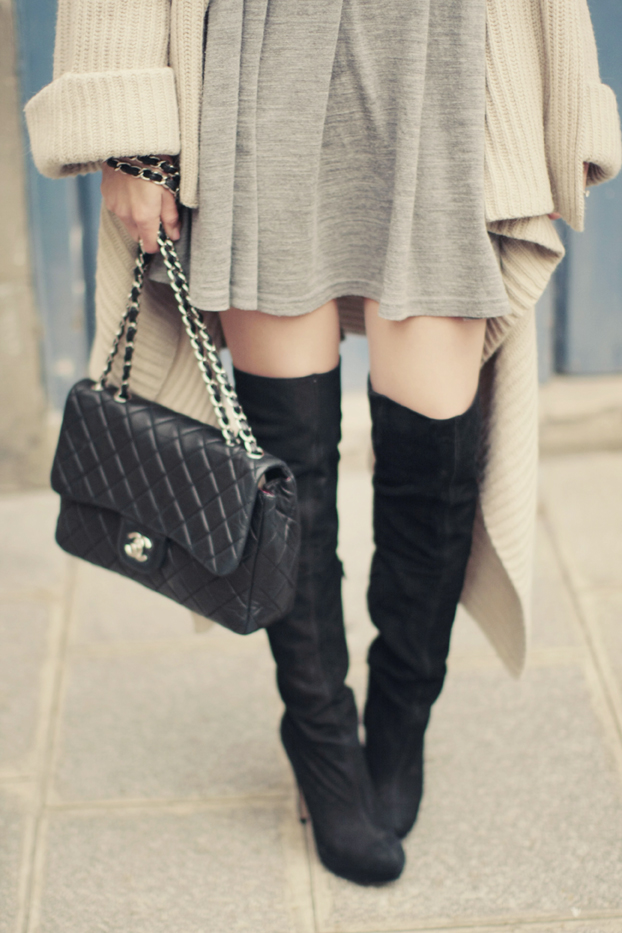 –
Louise:
Veste / Blazer : Zara
Canotier et gants / Boater hat and gloves: Les canotiers du Marais
Blouse: Topshop
Jupe / Skirt : H&M
Chaussures et sac / Shoes and bag : Asos
–
Alix:
Gilet / Jumper: Massimo Dutti
Robe / Dress: H&M
Cuissardes / Over the knee boots : Topshop
Sac / Bag : Chanel
–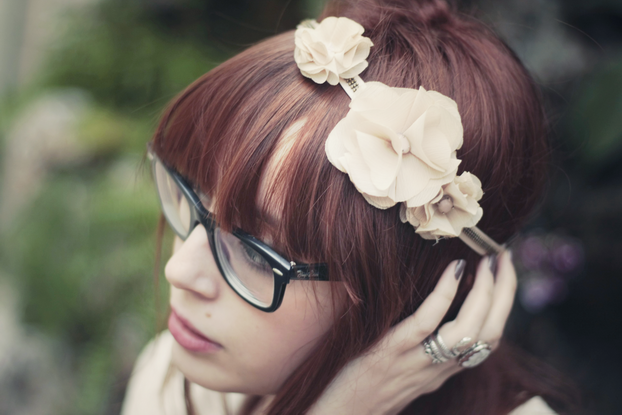 –
Il y a quelques jours, mon amie Louise et moi sommes allées faire une petite visite au musée de la vie romantique.
Cet hôtel particulier à deux pas de Pigalle regroupe une collection de très belles peintures, meubles et bijoux du XVIII et XIX.
Une fois sorties, la pluie n'allait pas tarder à tomber. Nous sommes donc allées nous réfugier sous la belle véranda du jardin, qui renfermait une impressionnante fontaine.
Dans l'ambiance calfeutré et calme de ce musée, les élégantes dames vêtues de robes blanches et de couronnes de fleurs encadrées aux murs n'ont perdu aucune miette de nos discussions enjouées. Tout comme les poissons de la fontaine, sans doute plus habitués au clapotis tranquille de l'eau que nos éclats de rires.
–
♪ ♫ ♪ Opus 36 – Dustin O'Halloran
–

A few days ago, my friend Louise and I dropped by the Museum of Romantic Life.
This peculiar hotel, located just a few steps away from Pigalle, is a beautiful haven filled with paintings, furniture, and jewellery from the 1700s and 1800s.
Just as we were leaving, it looked as if it was about to rain, so we sought refuge under the garden's beautiful veranda, near a very impressive fountain.
The elegant women depicted on the walls were draped in white dresses with crowns of flowers on their heads. Amid the calm and contained atmosphere of the museum, they overheard every word of our animated conversation… As did the fish in the fountain, who were surely less than enamoured by our boisterous laughter, which sounded nothing like the gentle rippling of flowing water.

–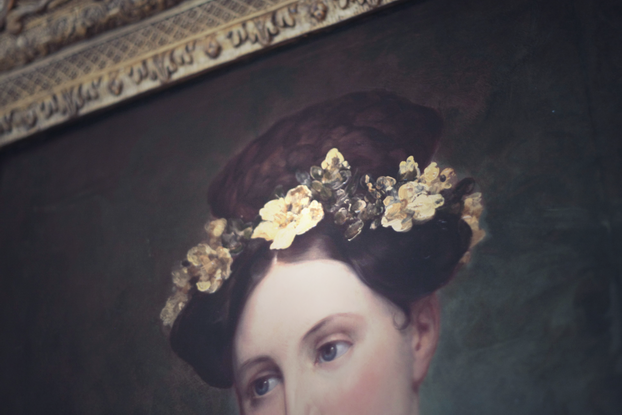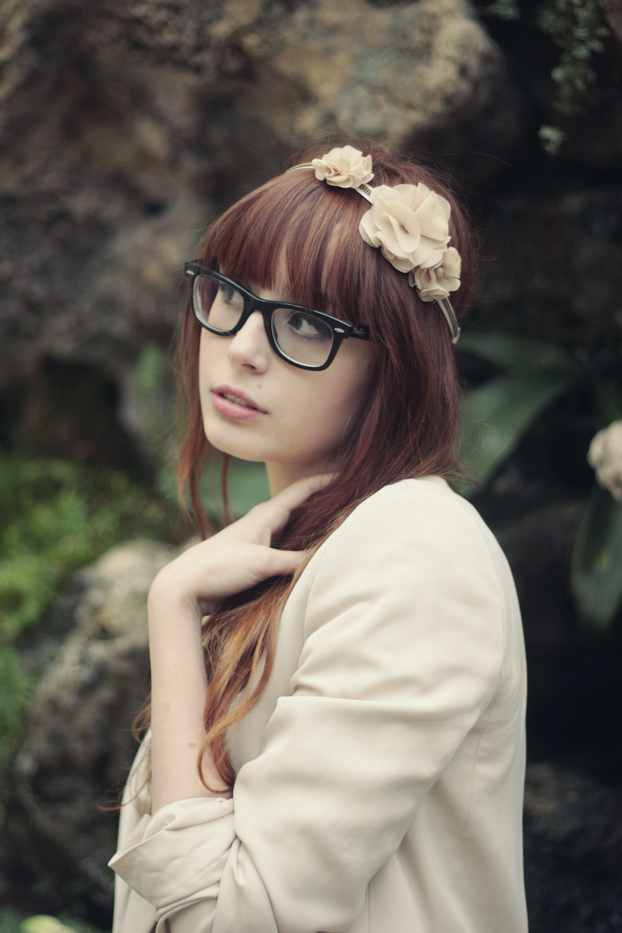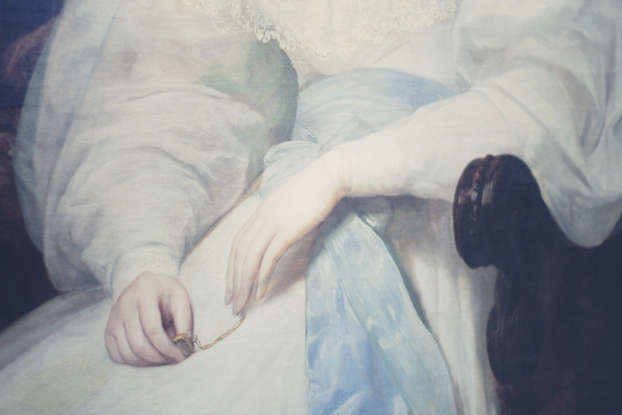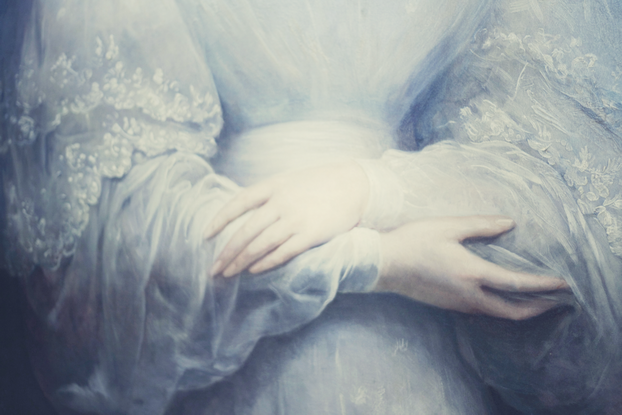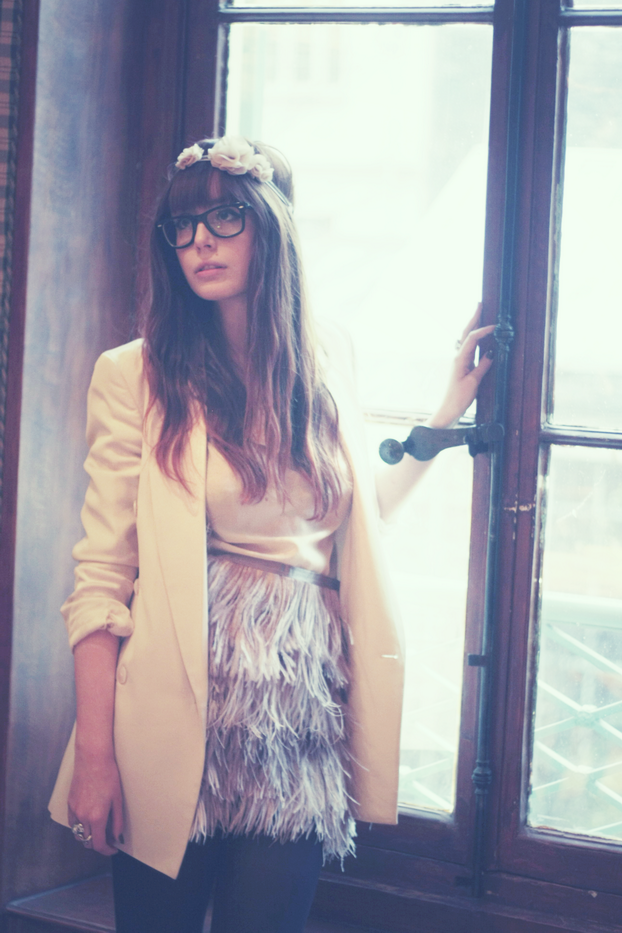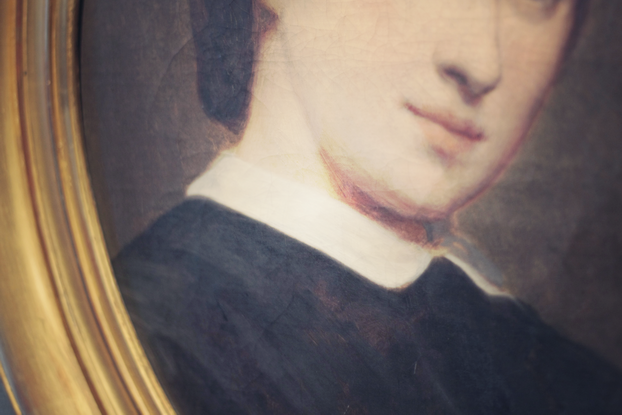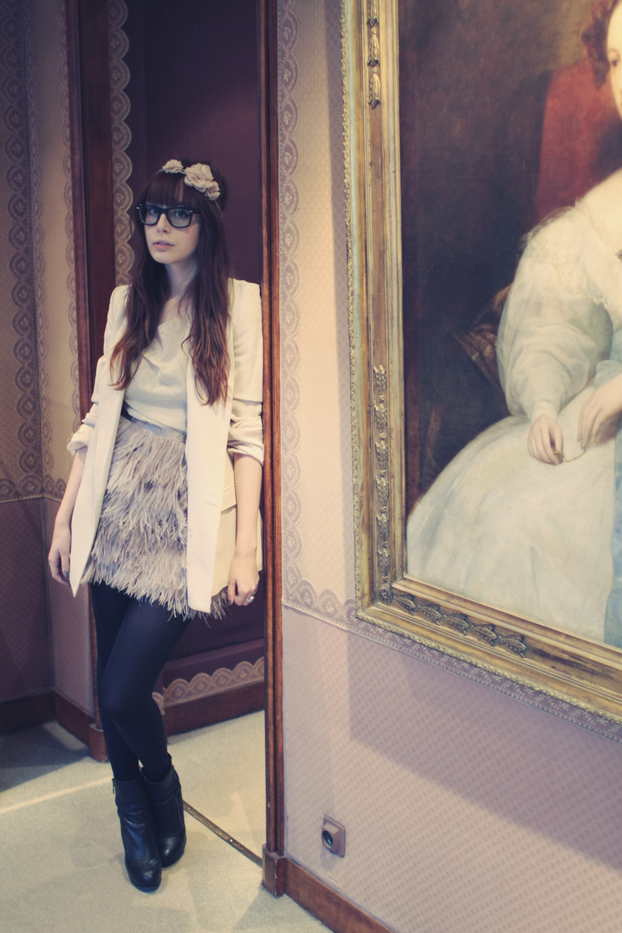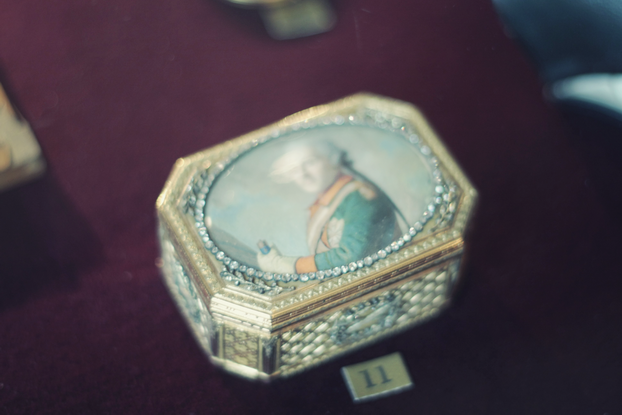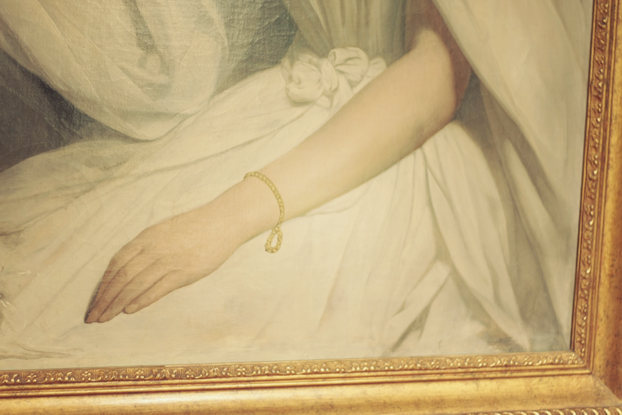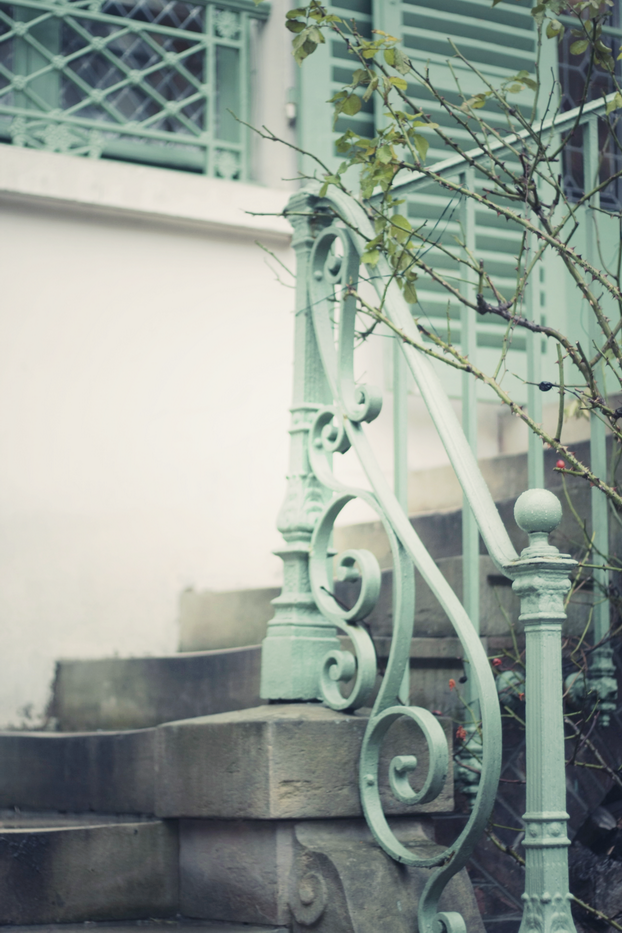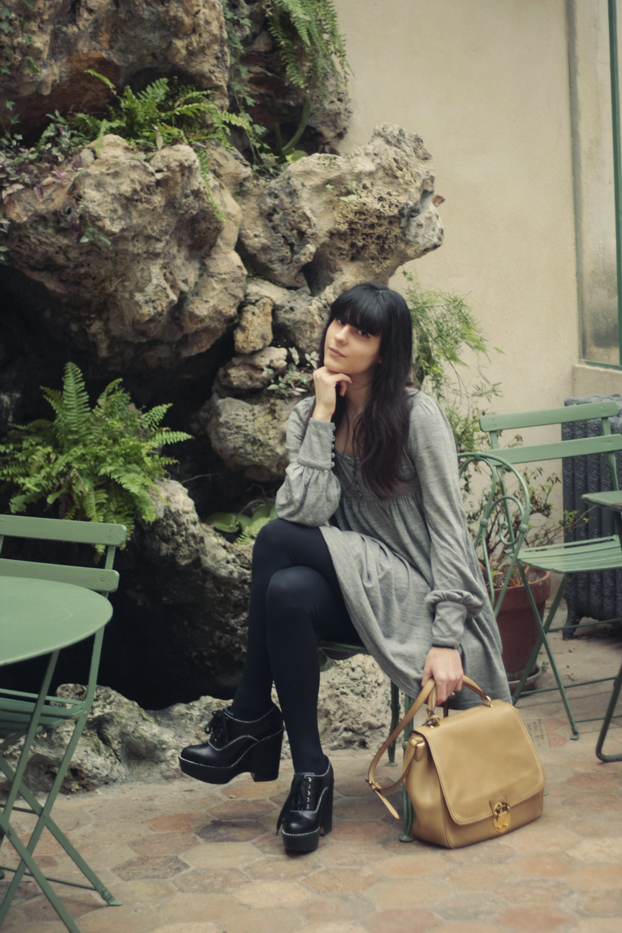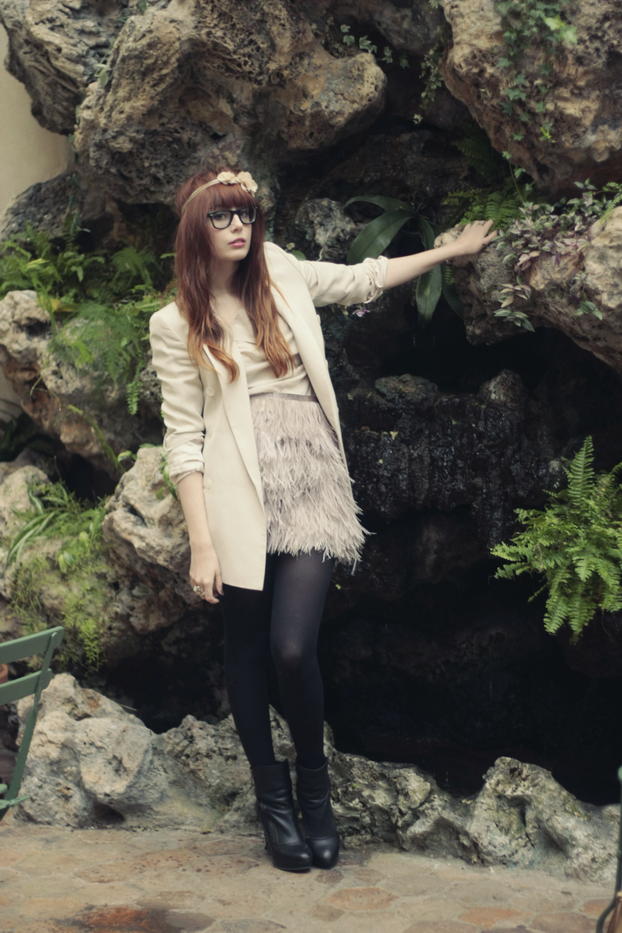 –
Louise:
Blazer Zara / Zara Blazer
Tshit COS / COS Tshirt

Jupe Topshop / Topshop skirt
Bottes Topshop / Topshop boots
Bandeau tand3m / tand3m headband
–
Alix:
Robe et Perfecto H&M / H&M dress and biker jacket
Chaussures Chloé / Chloé shoes
Sac miu miu / miu miu bag
–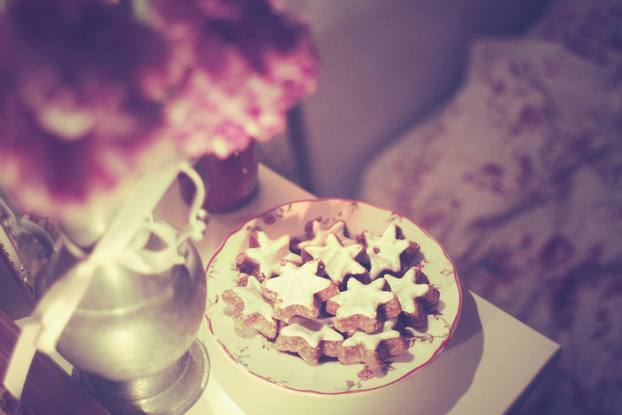 –
Noël, c'est encore plus sympa quand c'est fêté avant l'heure.
Surtout quand on a une grande envie de biscuits glacés, de foie gras, de petits fours, d'une bûche au chocolat et de vin à volonté !
Lila, Marie et moi nous sommes donc retrouvées chez Louise, dans  son studio si joliment décoré.
Des gravures aux murs, des bouquets de fleurs fanées, des bijoux par milliers et de la porcelaine fine sur les étagères le tout dans une ambiance tamisée. Le cadre idéal pour une soirée entre filles.
Ca y est la musique est en marche, les bougies sont allumées, les assiettes garnies et les verres remplis … les festivités peuvent commencer !
–
♪ ♫ ♪ Handle with care – Tom Petty and the Heartbreakers ♪ ♫ ♪
–
Christmas is even better when you get to celebrate it early.
Especially when it entails crackers, foie gras, petit fours, a Christmas log, and all the wine in the world!
Lila, Marie, and I were treated to such an evening in Louise's beautifully decorated studio apartment. With prints on the wall, fine porcelain on the shelves, dried flower bouquets and jewellery everywhere, all under soft lights, it was the perfect setting for a girls' night in.
The music is playing and the candles have been lit, the table is set and the glasses have been filled… let the festivities begin!
–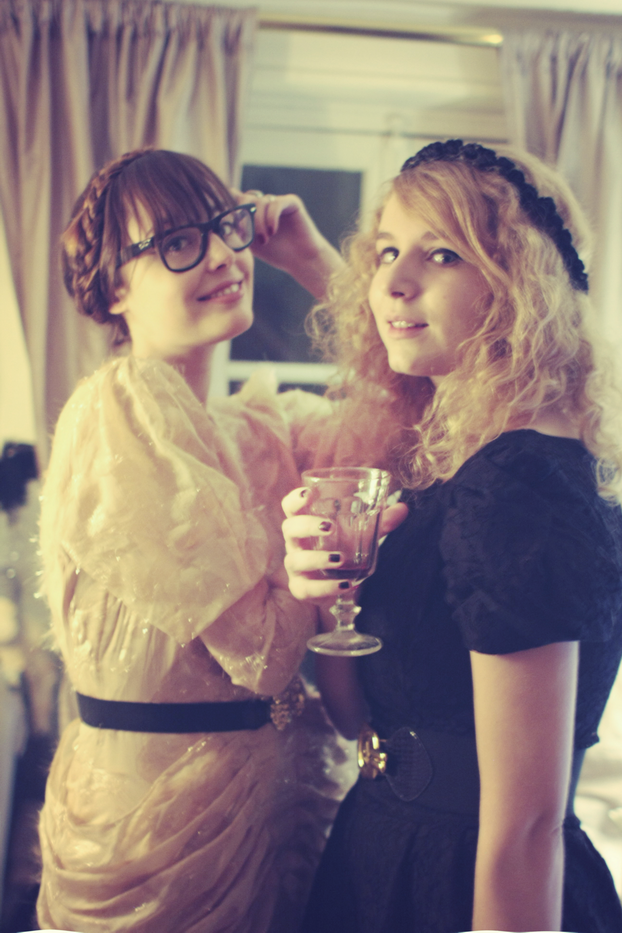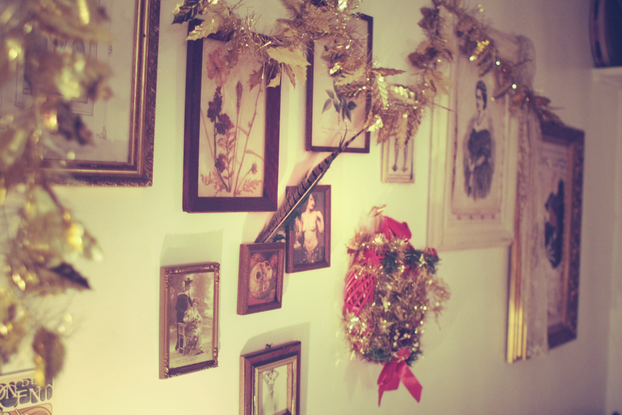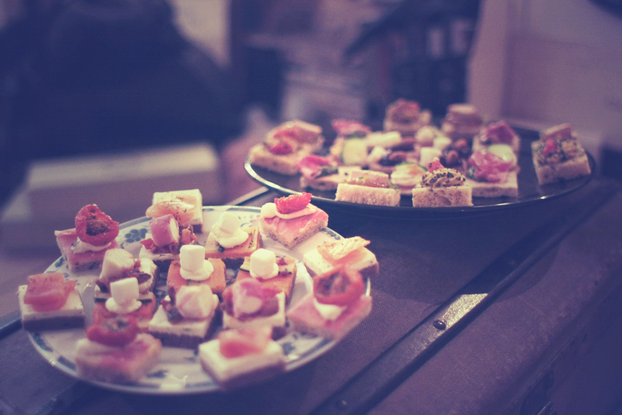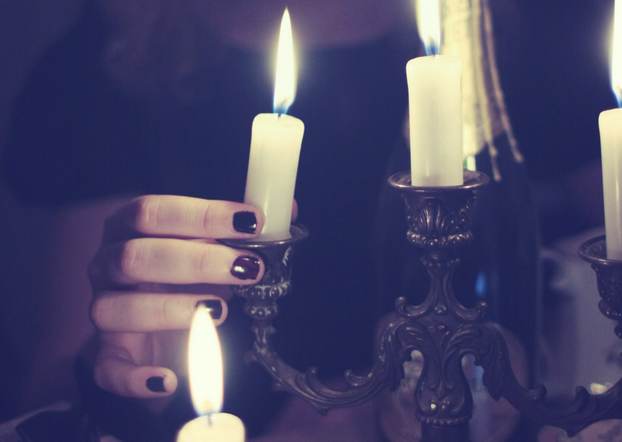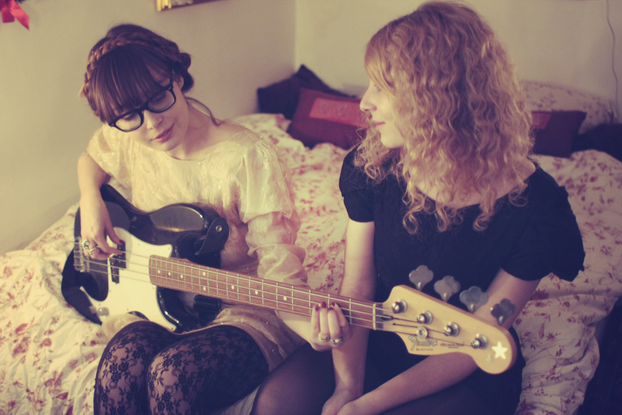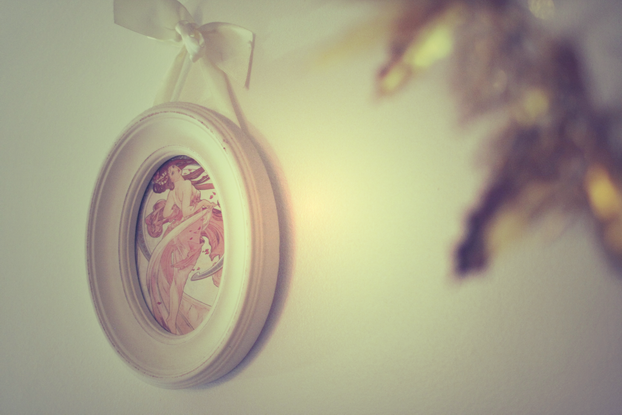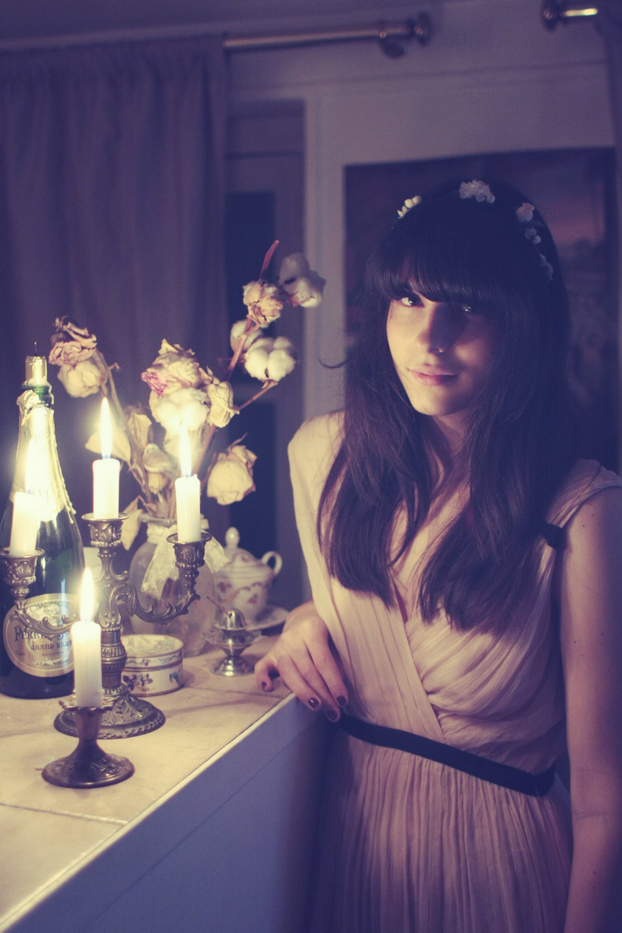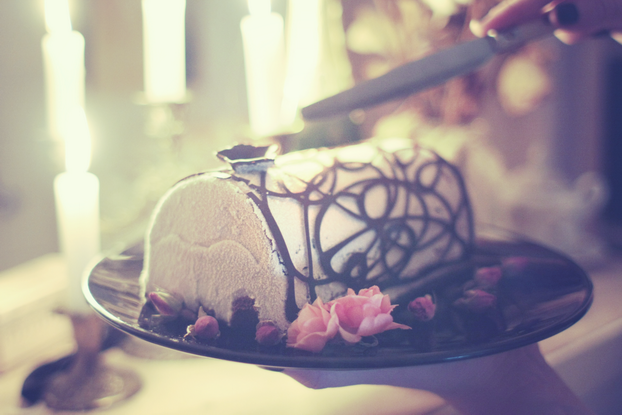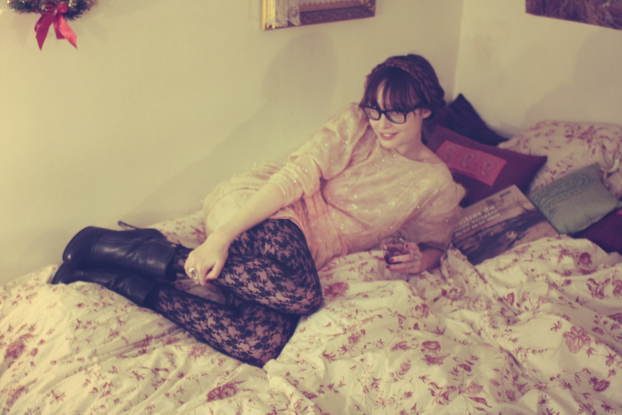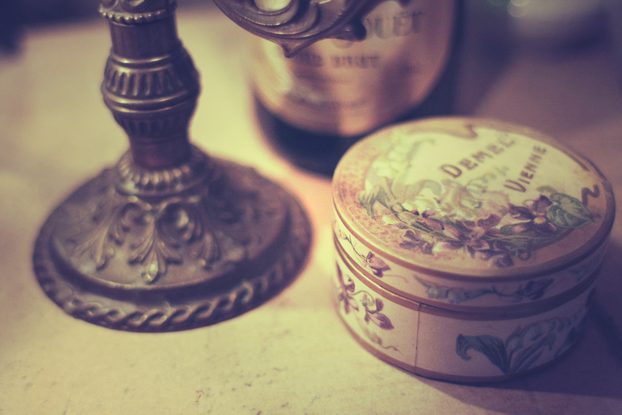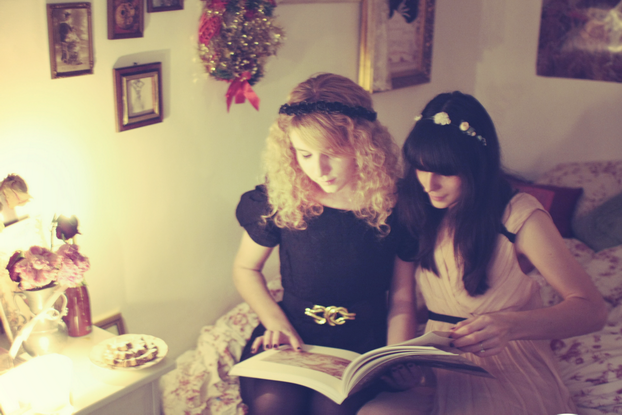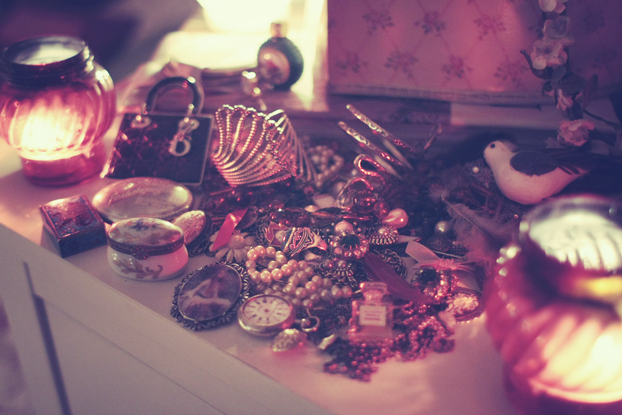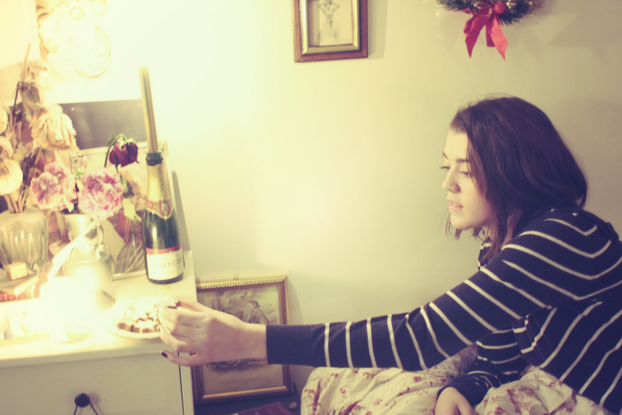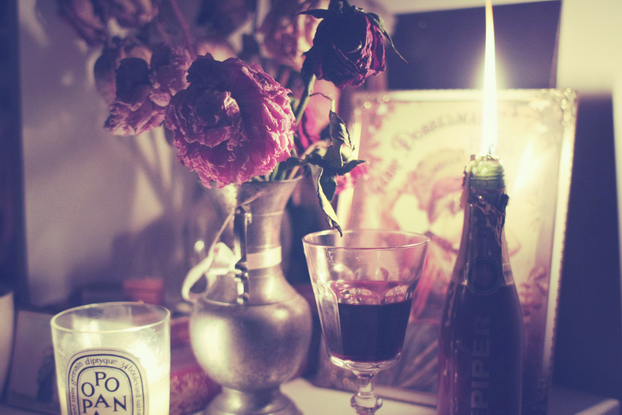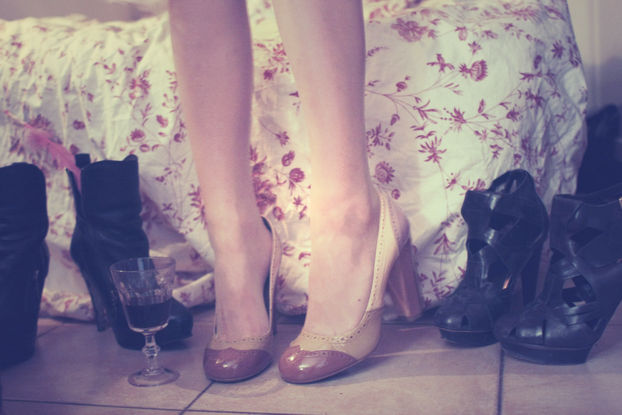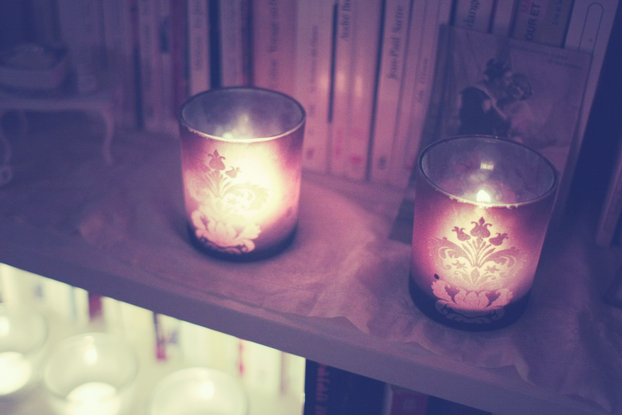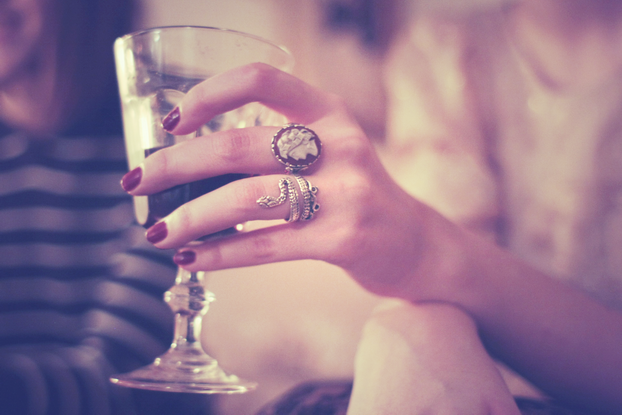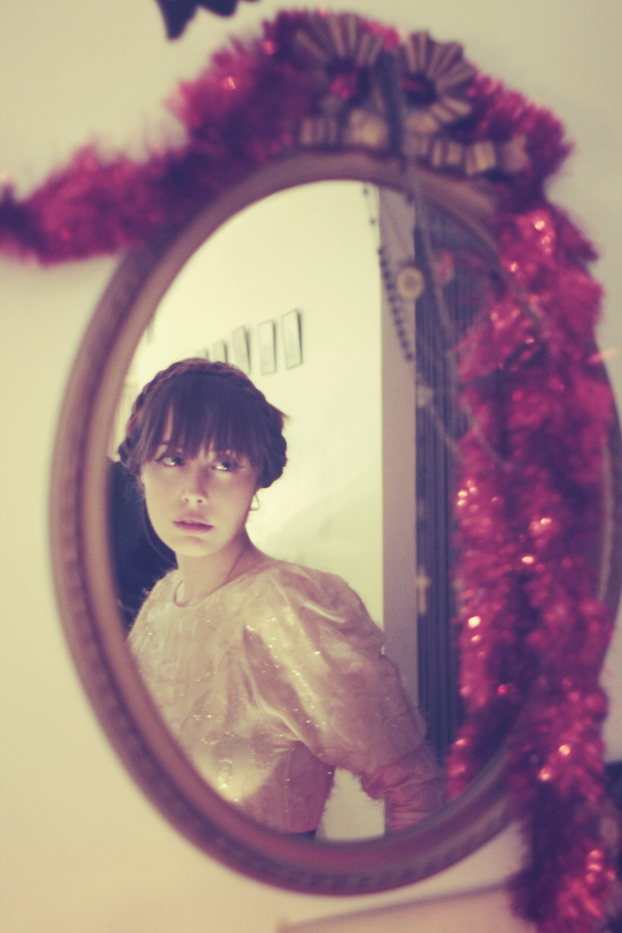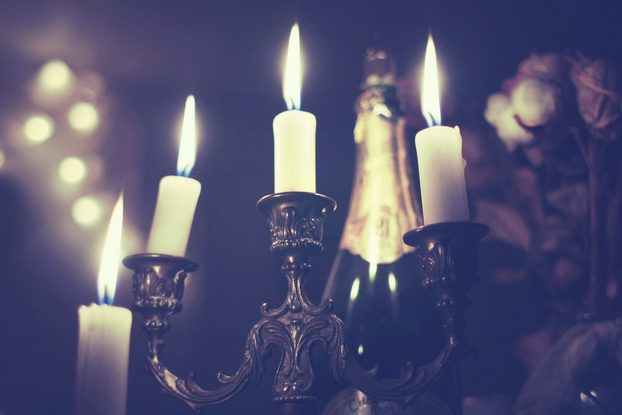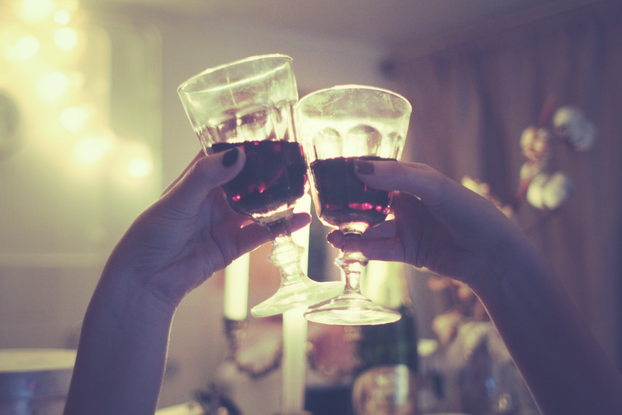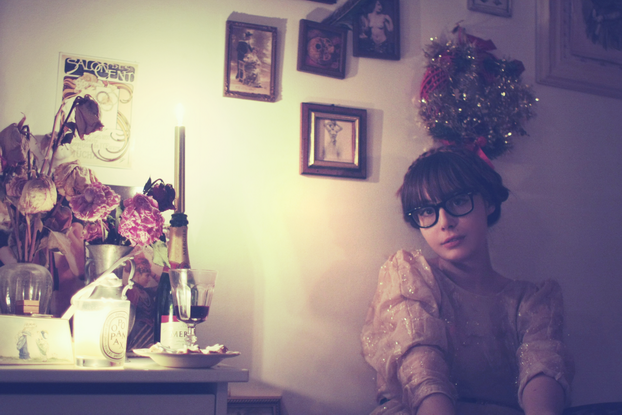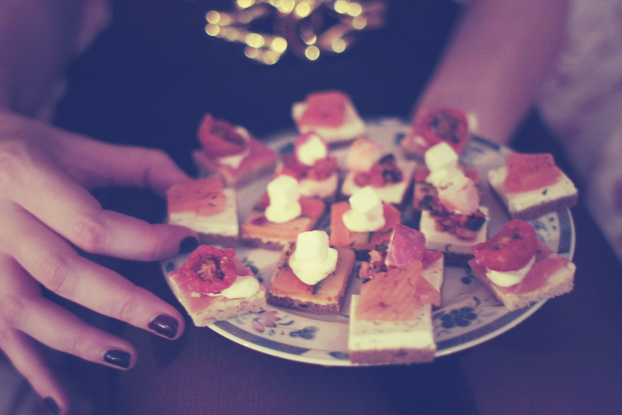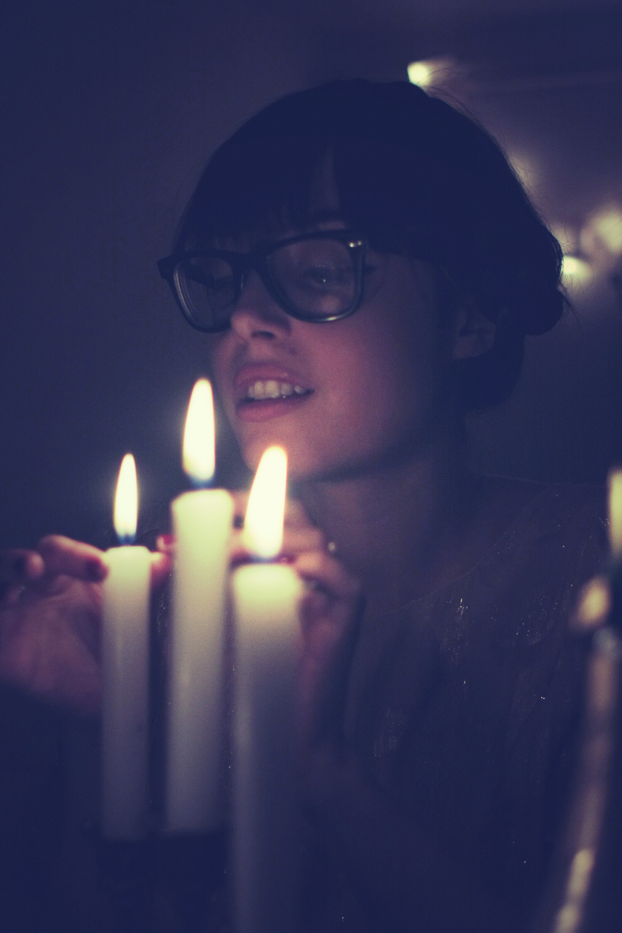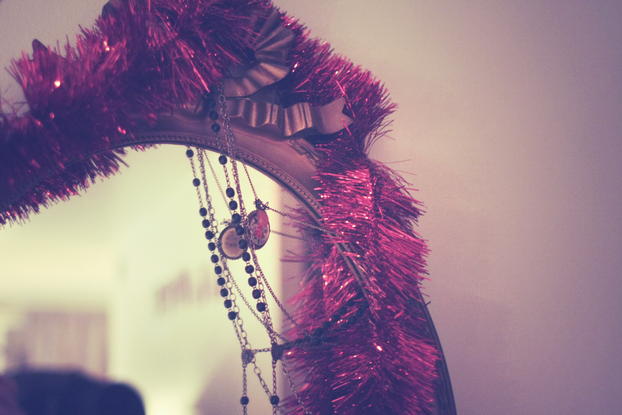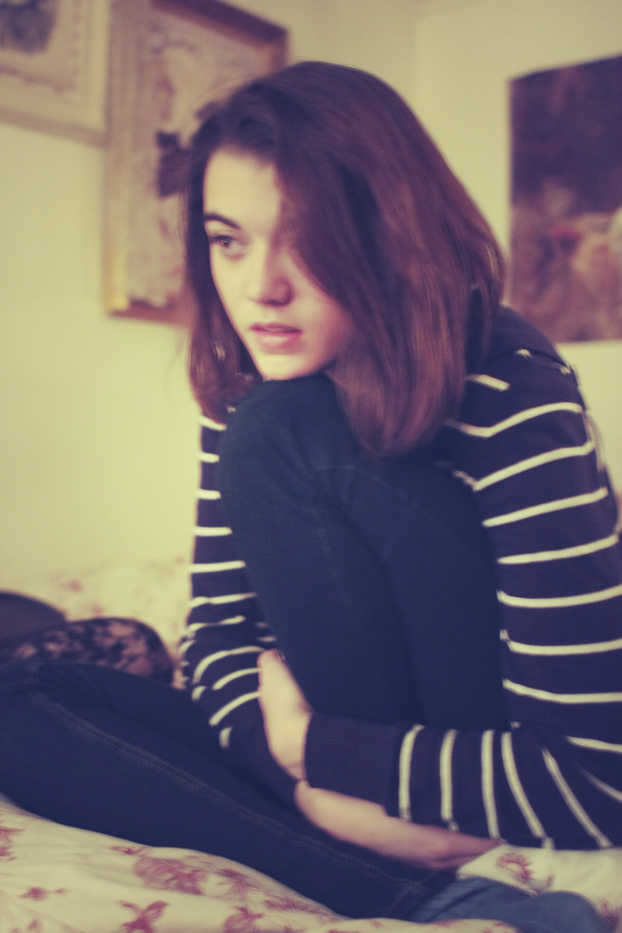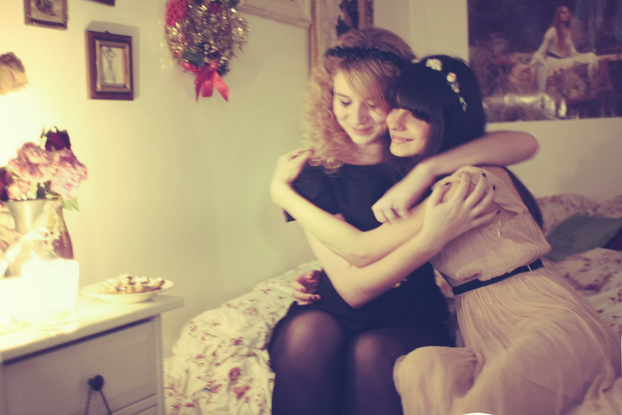 –
Louise: Robe H&M, bottes Topshop, collants H&M / H&M dress and tights, Topshop boots
Lila: Combi et ceinture Topshop / Topshop jumpsuit and belt
Marie: Jean Cheap Monday, pull YMC / Cheap Monday pants, YMC knit
Alix: Robe Chloé, chaussures miu miu / Chloé dress; miu miu pumps
–