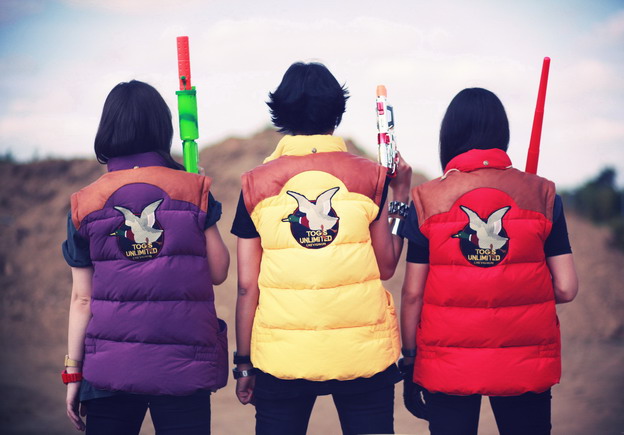 –
J'ai des pouvoirs surnaturels le saviez vous ?
Non vous ne saviez pas ?
Lorsque j'endosse mon cyber gilet Chevignon, je suis prête sans aucune peine à combattre les méchants !
En compagnie de mes acolytes Betty et Tokyobibi, les créatures maléfiques venues du cyber espace n'ont qu'a bien se tenir.
Car c'est à coups de pieds, de lasers et de pistolets électromagnétiques que nous allons les corriger !
On synchronise l'espace temps, on chausses nos bottes intersidérales, quelques échauffements … et c'est parti pour un combat sanglant !
–
Les Inconnus – La chanson de Biouman
–

I have supernatural powers, did you know it ?
No ! really, you didn't ?
When I put on my Chevignon cyberjacket, I'm ready to fight easily the baddies !
Together with my friends Betty and Tokyobibi, the creatures of evil coming from the cyberspace have better behave themselves.
For, we will kick them and thrash them with our laser sabers and electromagnetic guns !
We synchronize the space-time, put our interstellar shoes on, make some warm-up exercises … and here we go for a bloody fight !
–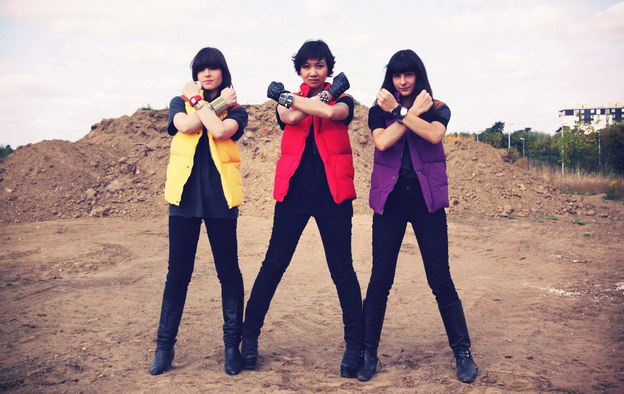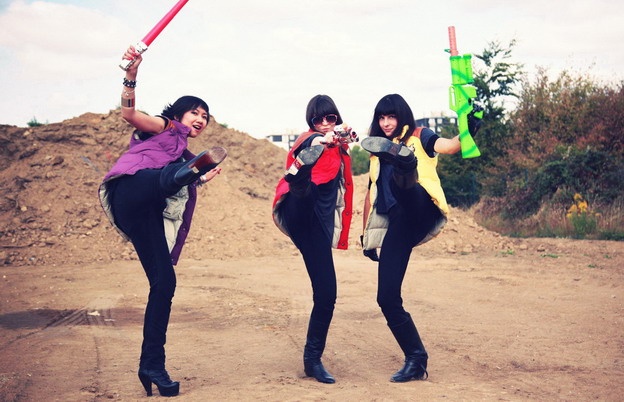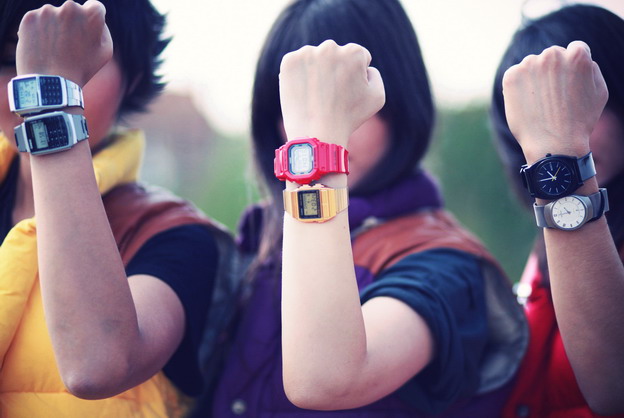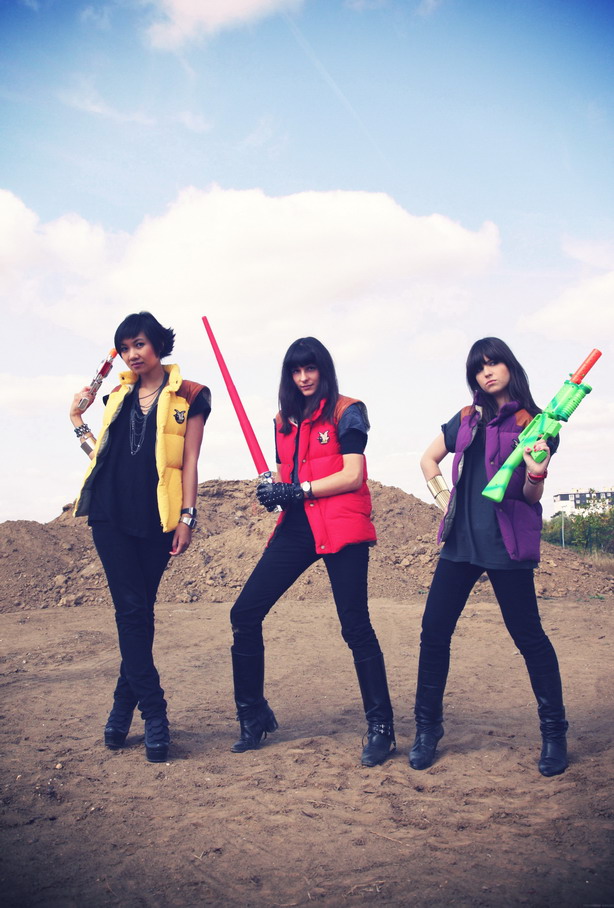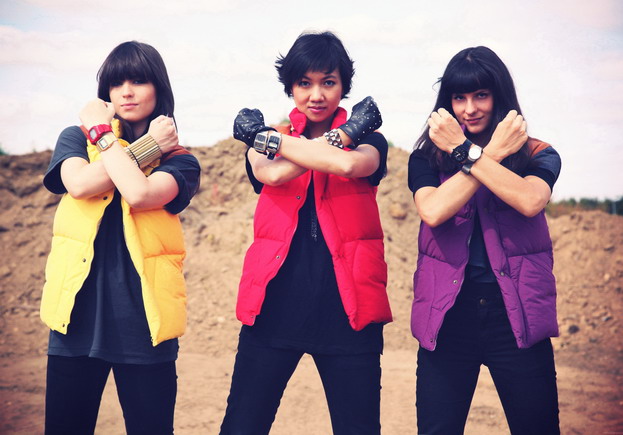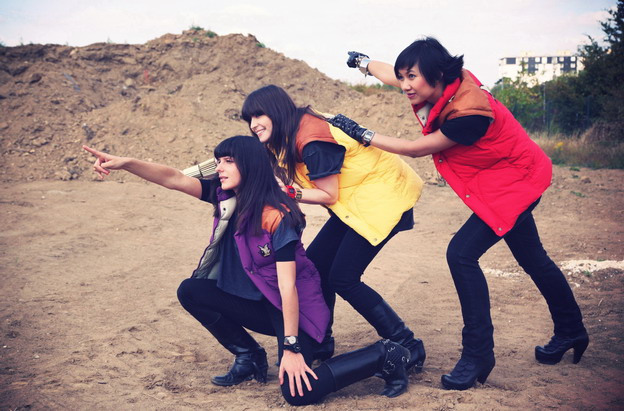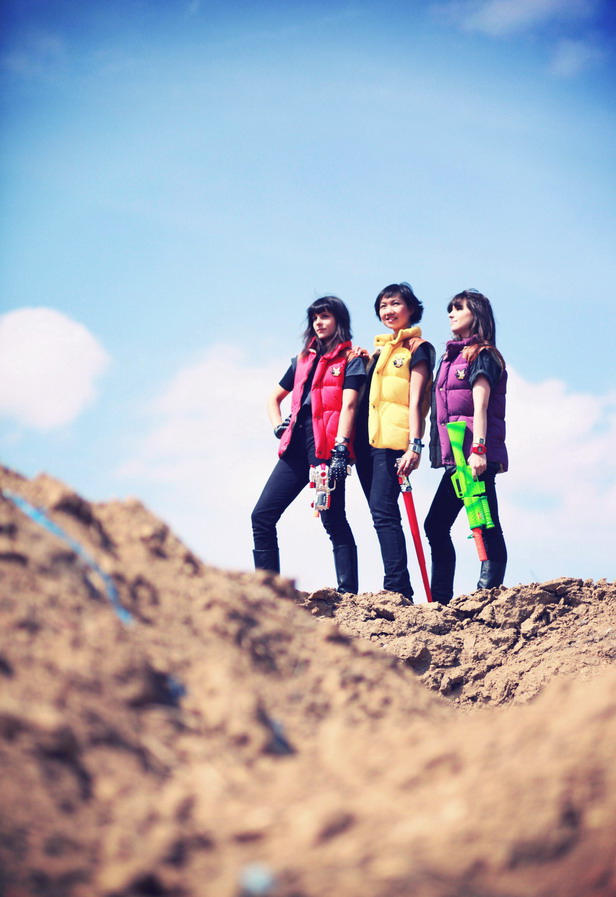 –
Doudounes Chevignon des années 90 rééditées /  Chevignon 90's reedition down jackets
–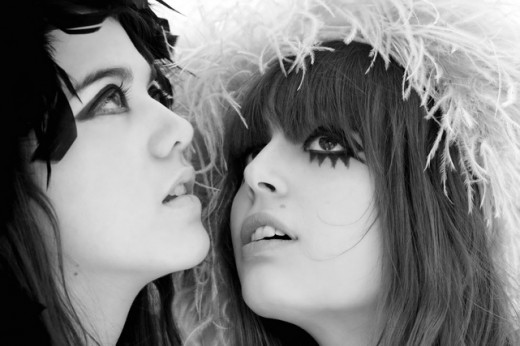 –
Stick a feather in your hair, slap some makeup on those eyelids, throw on a hippie dress, pose like a groupie, and what do you get? You're one of the GTO's!
No, not for a record contract, but for a photo shoot, at least. Five band members thus materialized:
Miss Pandora, Miss Sparkly, Miss Mary, Miss Mercy and Miss Cinderalla all got together for a flurry of eccentricities!
It's true, we know our singing is a little off key sometimes, and yeah, all that makeup is definitely going to be a pain to wash off at the end of the night, but still, you can't deny that when the GTO's appear amid gigantic bursts of laughter, the day becomes filled with joy, love, and a lot of whimsy!
–
Music: The GTOs – I'm in love with the ooh – ooh – man
–
Met une plume dans tes cheveux, du fard autour des yeux, enfile une robe hippie, prend une pose de groupie, et te voilà dans la peau d'une GTO's !
Non pas pour enregistrer un disque, mais à l'occasion d'une séance photo, cinq membres du groupe se sont retrouvées:
Miss Pandora,  miss Sparkly, Miss Mary, Miss Mercy et Miss Cinderella étaient au rendez vous, dans un tourbillon d' excentricité!
Et même si on chante un peu faux c'est vrai, même si tout ce maquillage, ça va être dur à enlever,  il n'empêche que lorsque les GTO's sont là, aux milieu de grands éclats de rires, la journée s'anime de joie, d'amour et de beaucoup de fantaisie !
–
THE CAST:
Miss Pandora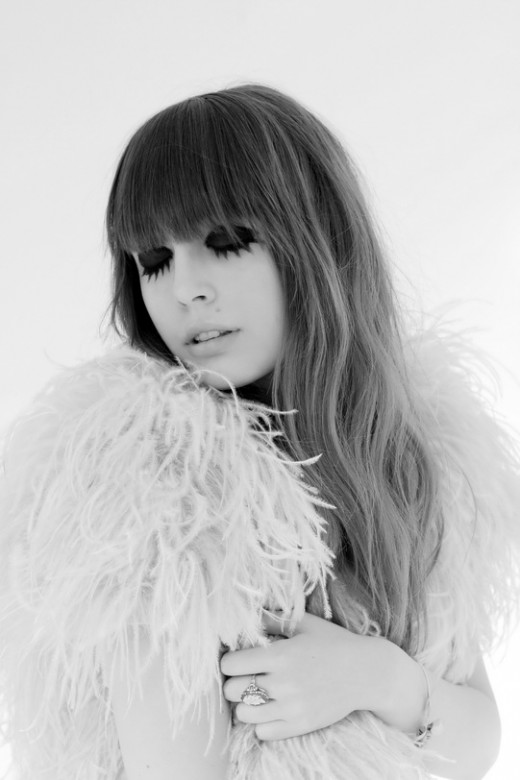 –
Miss Sparkly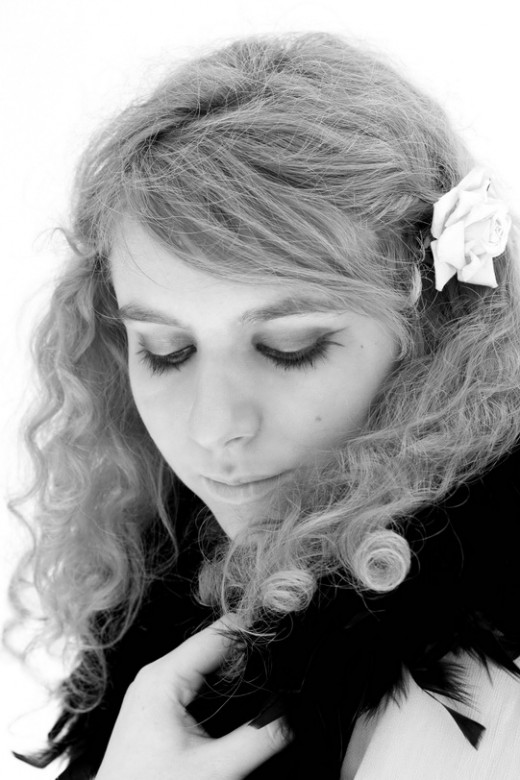 –
Miss Mary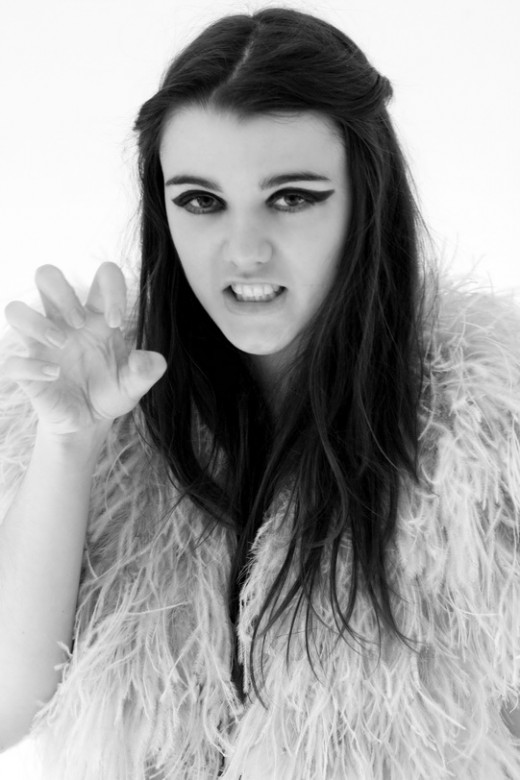 –
Miss Mercy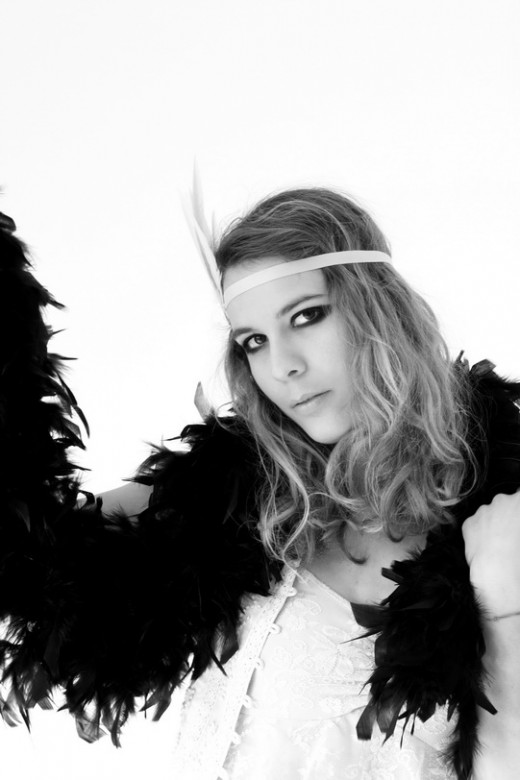 –
Miss Cinderella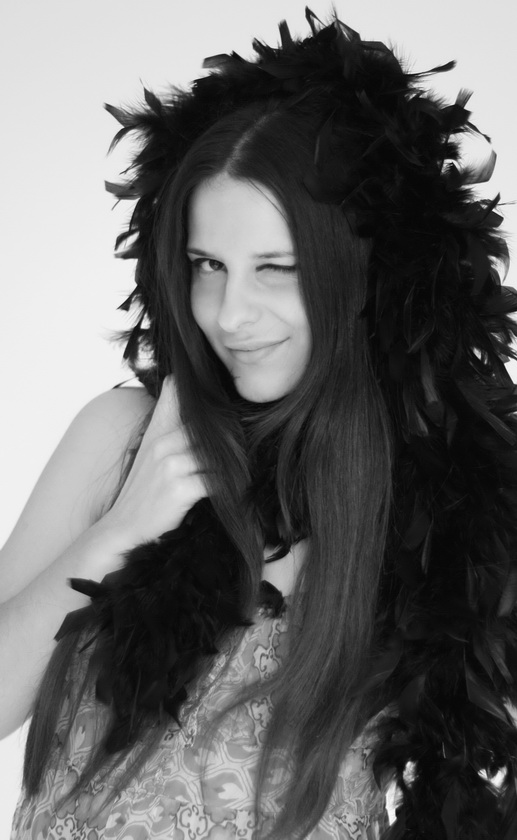 –
And now, all the band together !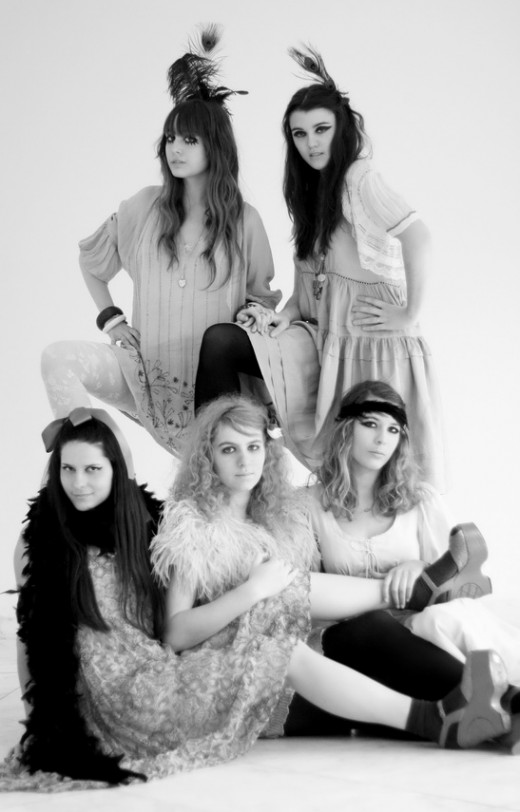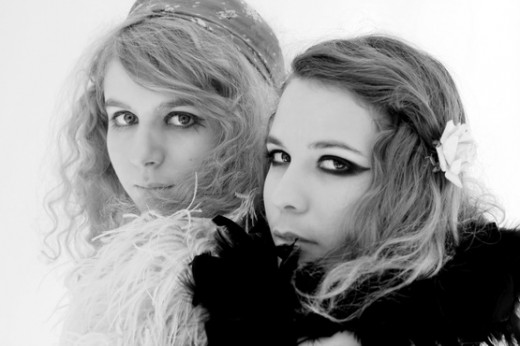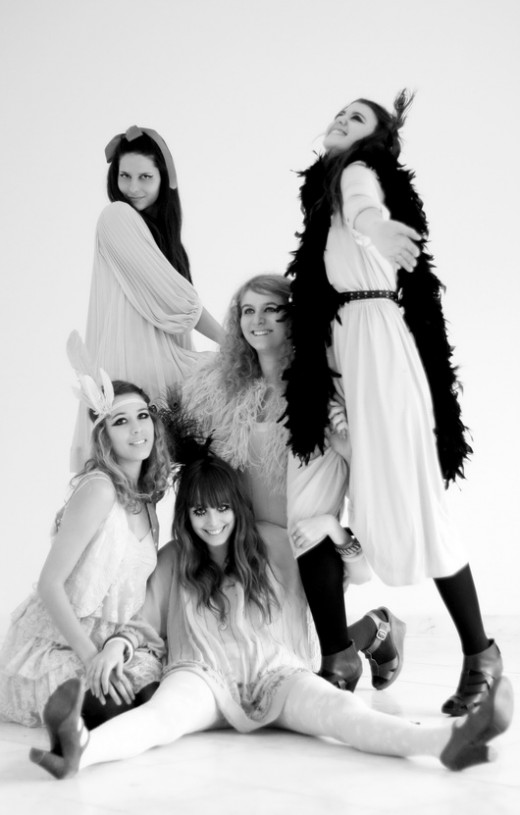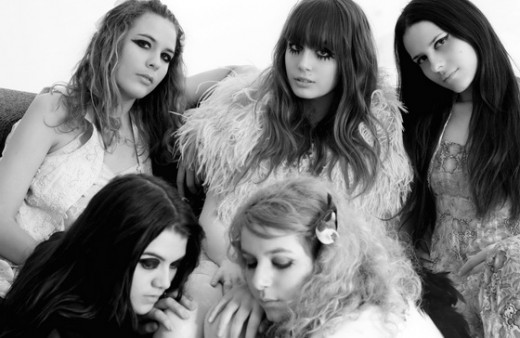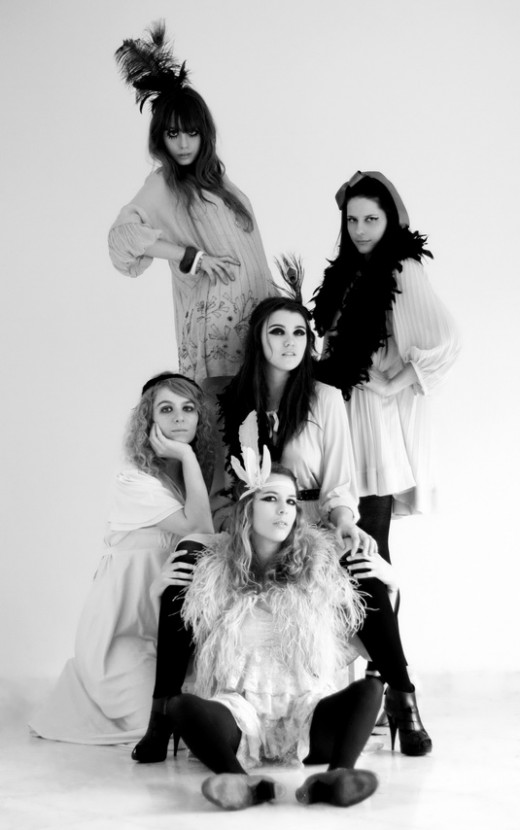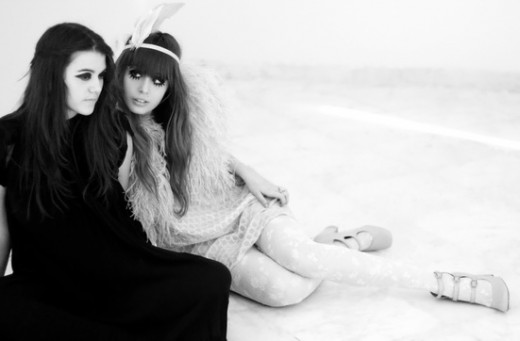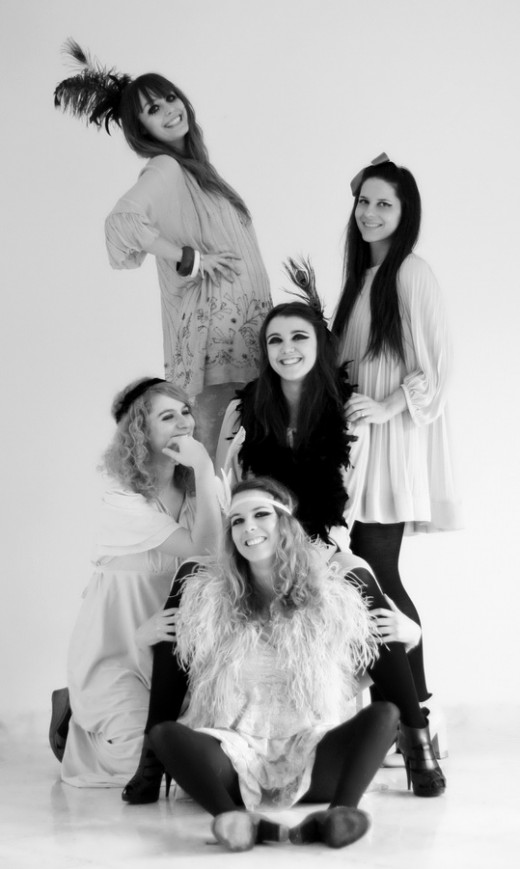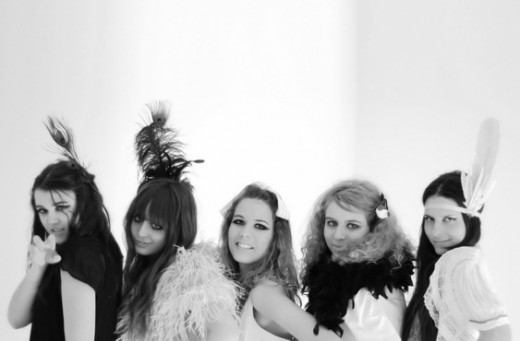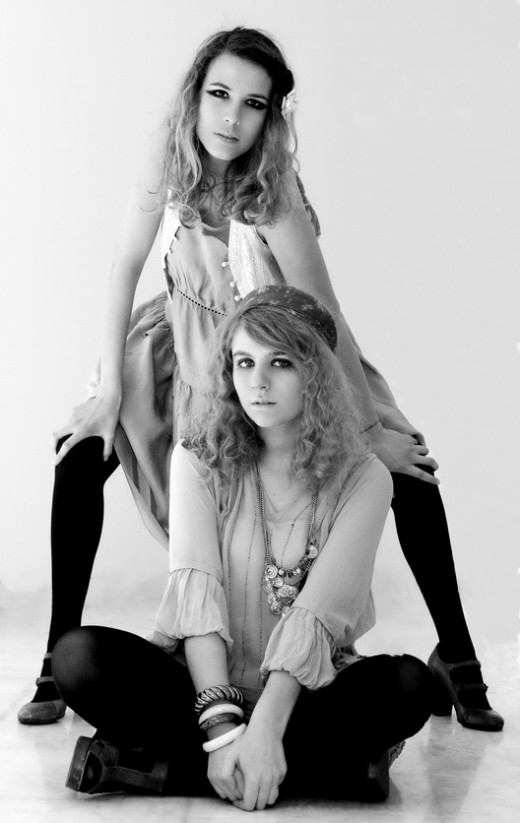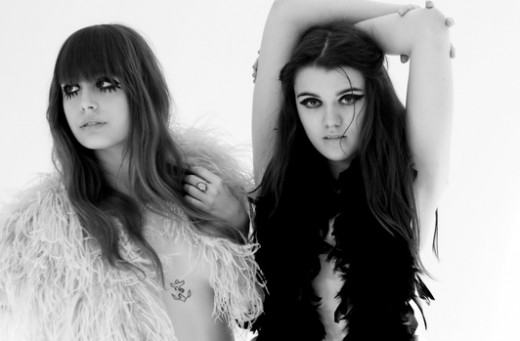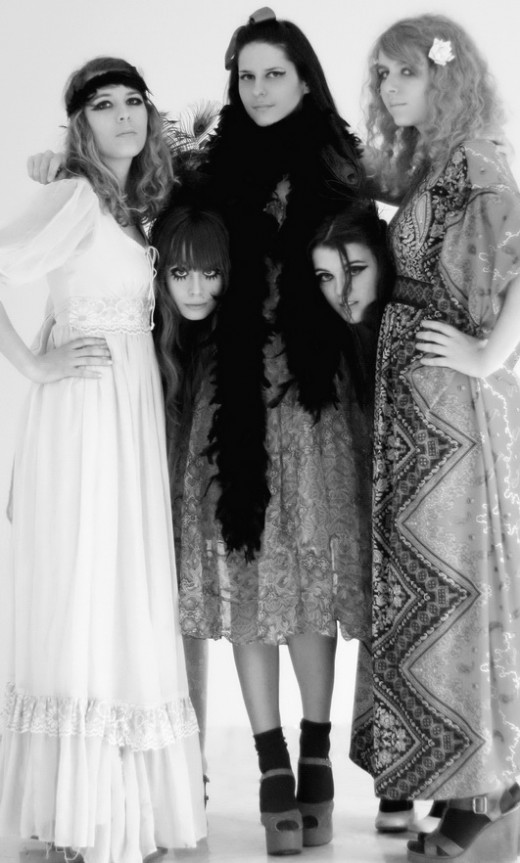 –
Merci à Louise, Lila, Marie et Manon !
( Photos by Alix )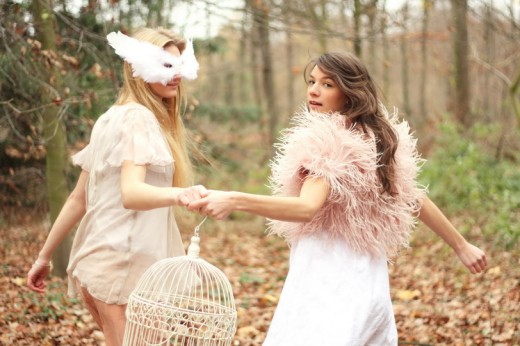 –
A l'occasion d'un shooting Modepass, deux oiseaux de paradis s'étaient envolés de leur cages, pour venir chanter au cœur d'une forêt enchanté.
Quelques battements d'ailes, plumes et couleurs poudrées , Mathilde et Jeanne, mes deux adorables cousines et modèles, se sont prêtées au jeu avec grâce et légèreté.
–
Music: keren Ann – La ballade of lady and bird
–
We were in the middle of a Modepass photo shoot, when two birds of paradise escaped from their cages to serenade us in the heart of an enchanted forest.
Flapping wings, pastel colours, and a few fallen feathers later, my two adorable cousins, Mathilde and Jeanne, acted as models for the occasion, full of grace and beauty.

–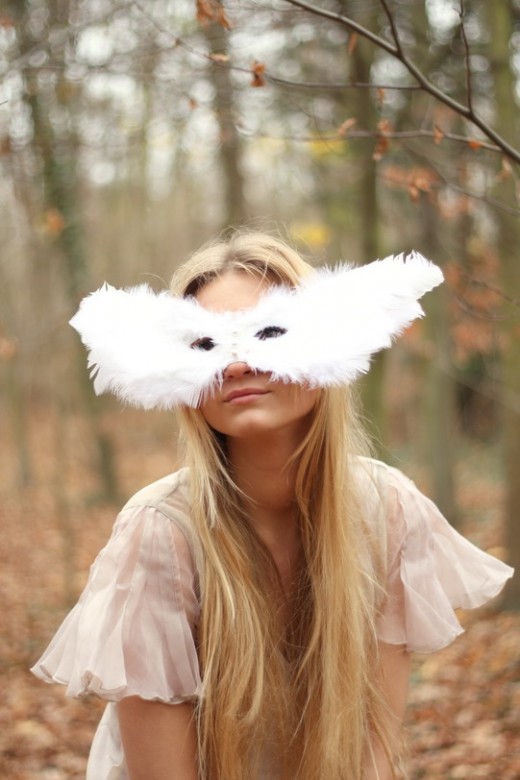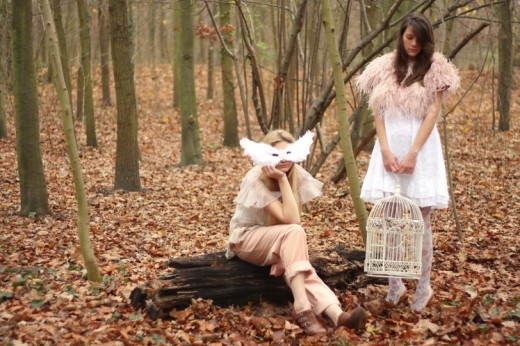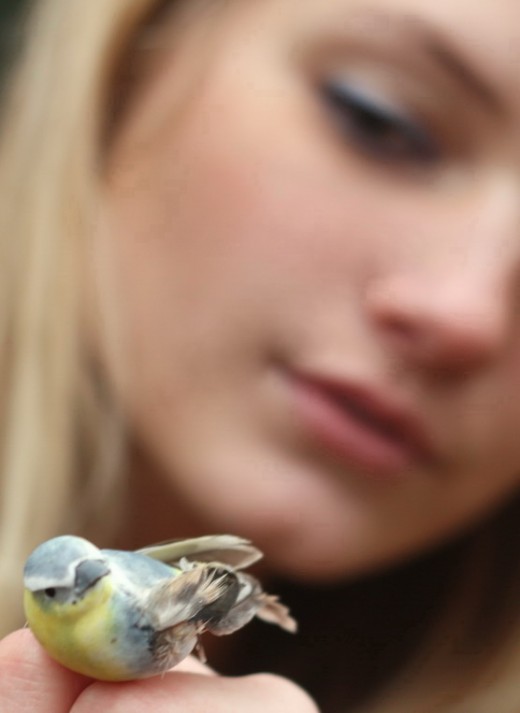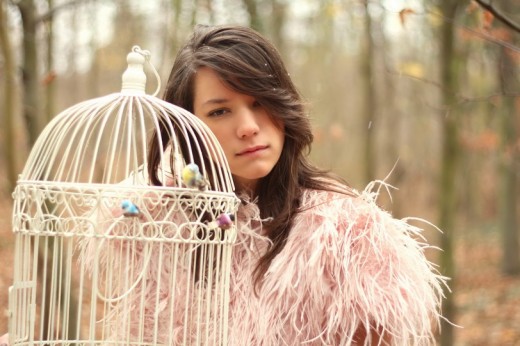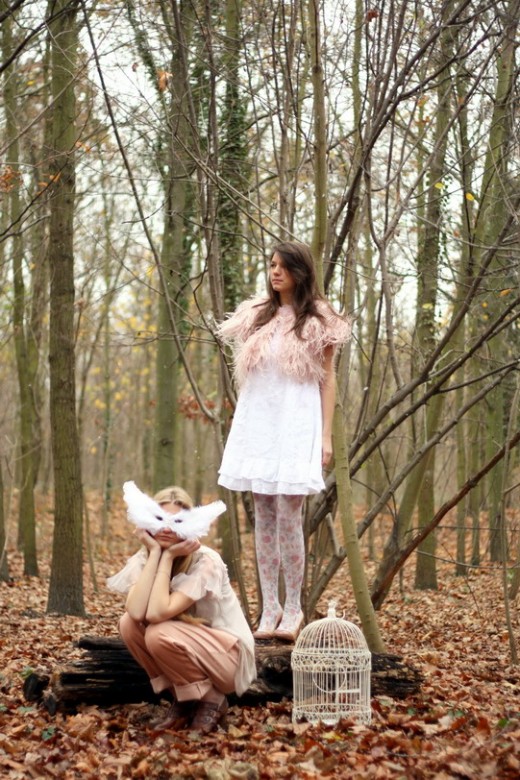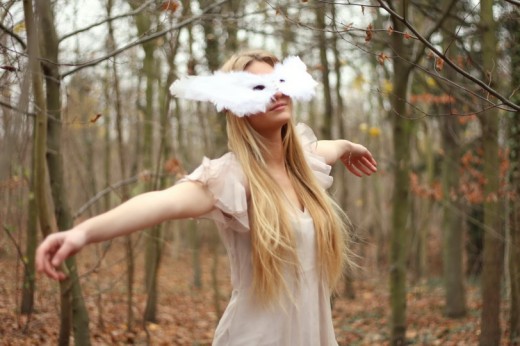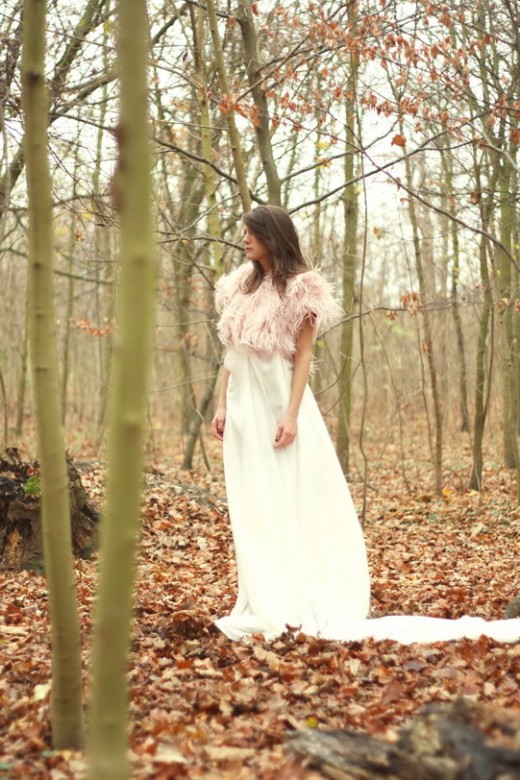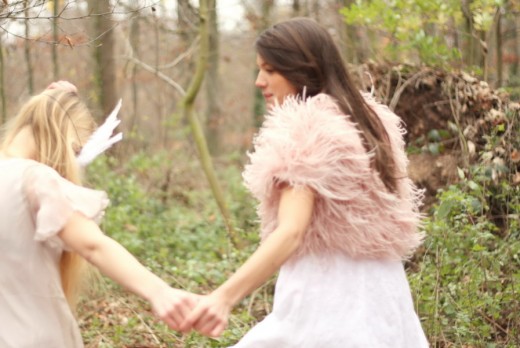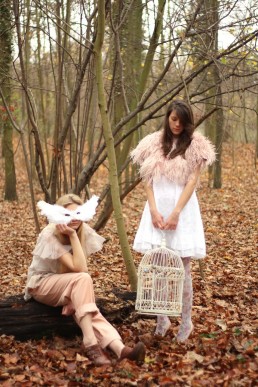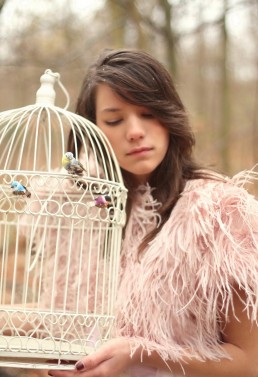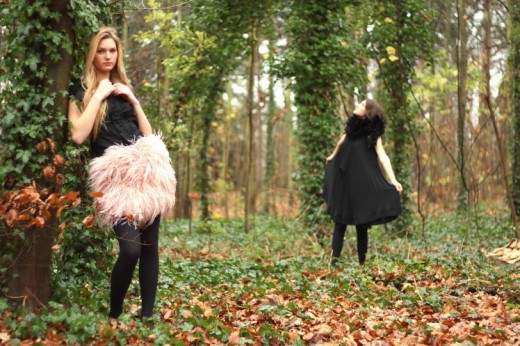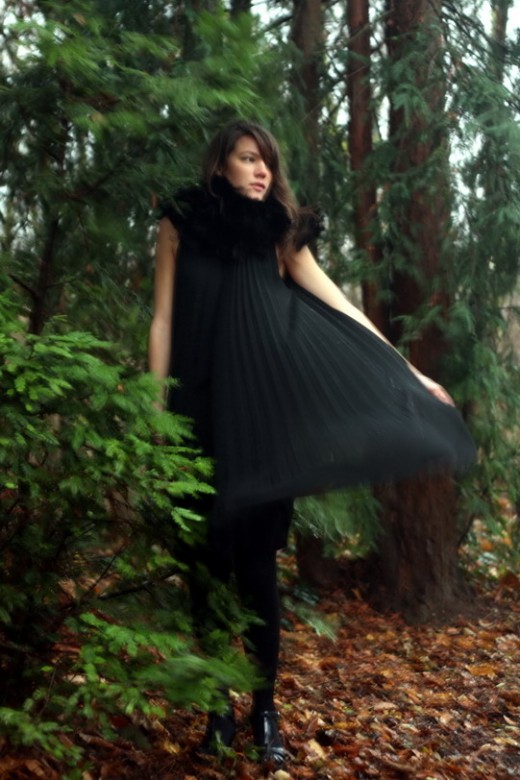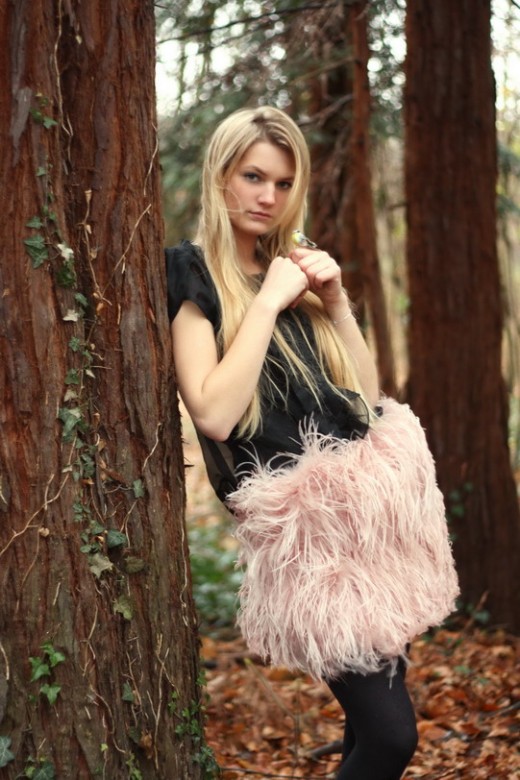 –
Mathilde ( blondinette ) :
tenue pastel : masque en plumes By Alix, pantalon et blouse Topshop, chaussures Chloé.
Pastel outfit: By Alix feathers mask, Topshop blouse and trousers, Chloé shoes.
Tenue Noire: blouse zara, Jupe en plumes Topshop, chaussures Chloé.
Dark outfit: zara blouse, Topshop skirt, Chloé shoes.
–
Jeanne ( brunette ) :
Tenue pastel: robe Zara, bolero en plumes Topshop, chaussures miu miu.
Pastel outfit: Zara dress, Topshop feathers bolero, miu miu shoes.
Tenue noire: Robe plissée H&M, boa en plumes Etam, Chaussures zara.
Dark outfit: H&M pleated dress, Etam feathers scarf, Zara shoes.
–
Merci à Lila pour sa cage !
–
–