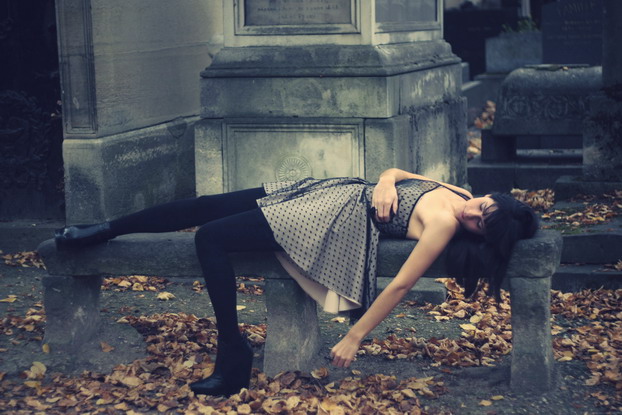 –
Me voilà revenu du pays des fantômes,
Mais je conserve encor, loin des muets royaumes
Le teint pâle des morts.
Mon vêtement, pareil au crêpe funéraire
Sur une urne jeté, de mon dos jusqu'à terre
Pend au long de mon corps.
Je sors d'entre les mains d'une mort plus avare
Que celle qui veillait au tombeau de Lazare ;
Elle garde son bien :
Elle lâche le corps, mais elle retient l'âme ;
Elle rend le flambeau, mais elle éteint la flamme,
Et Christ n'y pourrait rien.
Je ne suis plus, hélas ! Que l'ombre de moi-même,
Que la tombe vivante où gît tout ce que j'aime,
Et je me survis seul ;
Je promène avec moi les dépouilles glacées
De mes illusions, charmantes trépassées
Dont je suis le linceul.
Je suis trop jeune encor, je veux aimer et vivre,
Ô mort… et je ne puis me résoudre à te suivre
Dans le sombre chemin ;
Je n'ai pas eu le temps de bâtir la colonne
Où la gloire viendra suspendre ma couronne ;
Ô mort, reviens demain !
–
Théophile Gautier, Tiré du receuil La Comédie de La Mort
–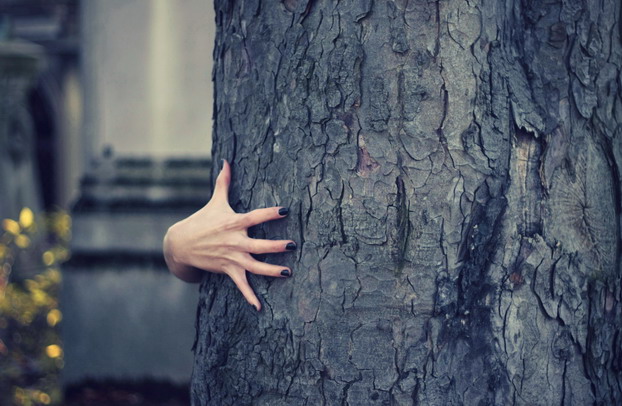 –
I have returned from the land of ghosts,
But still, I maintain the pale shade of the dead
Far away from silent kingdoms
My clothes resemble a funeral dress
On an urn, thrown from my back to the ground
Hanging along my body.
I come from the hands of a death
More miserly than the one who wept at the tomb of Lazarus;
She looks after her keep:
She releases the body, but retains the soul;
She renders the torch, but fans the flame;
And Christ would have no say.

But Alas! I am no more than a shadow of my former self,
A living tomb where lies all that I love,
Survived only by myself;
With me, I carry iced mortal remains
Of my illusions, charming and passed away
Of which I am the shroud.
I am still too young; I want to love and to live,
O death, I can't bring myself to follow you
On your somber path;

I haven't had the time to build the column
Where glory will come to suspend my crown;
O death, come back tomorrow!
–
Théophile Gautier, from the Comedy of death
–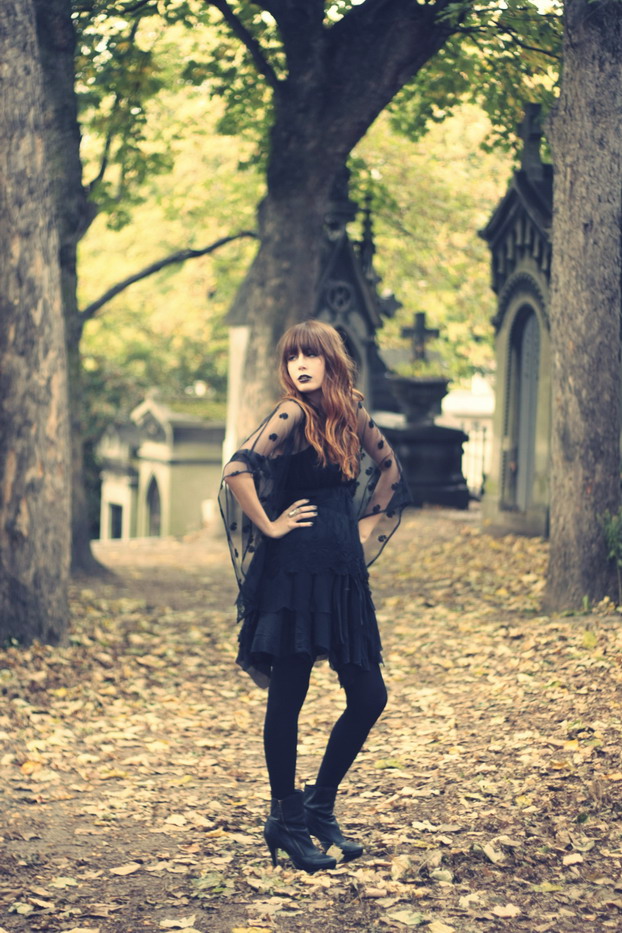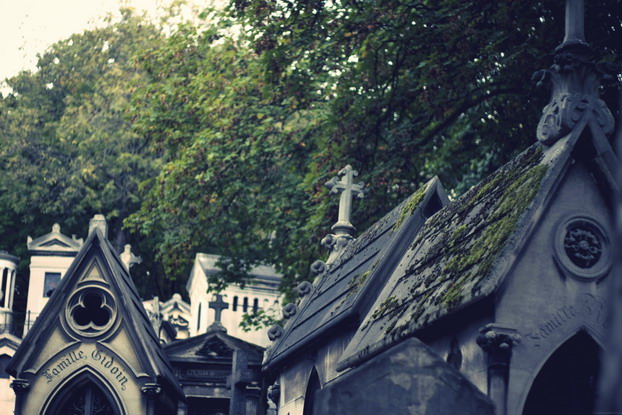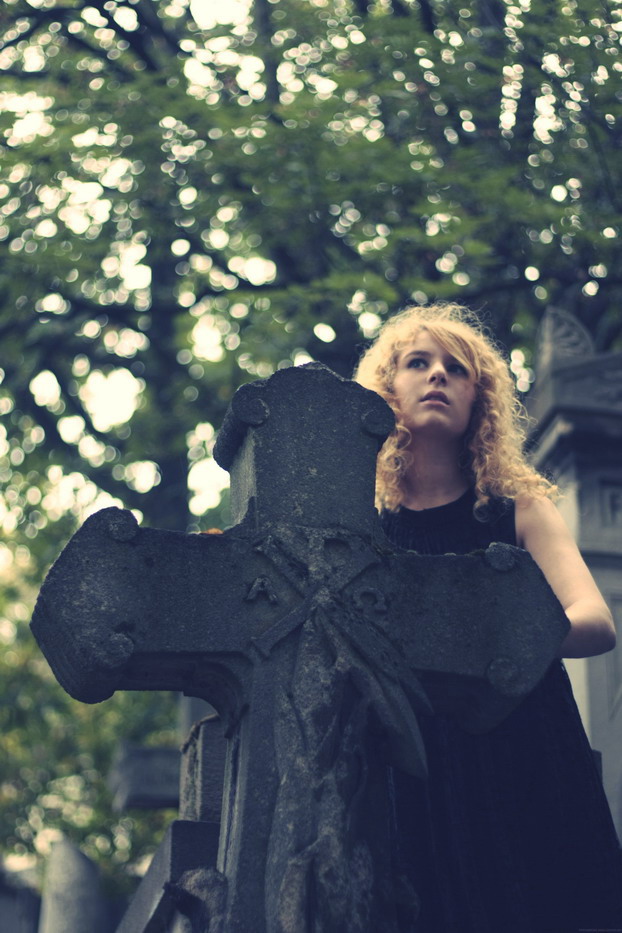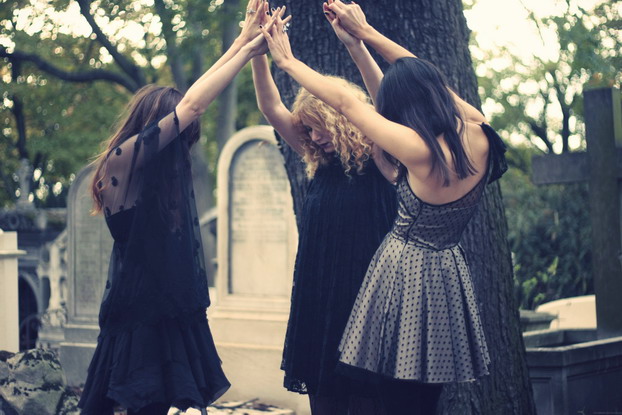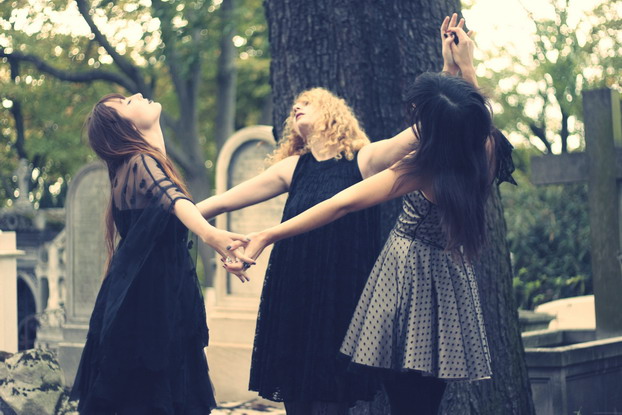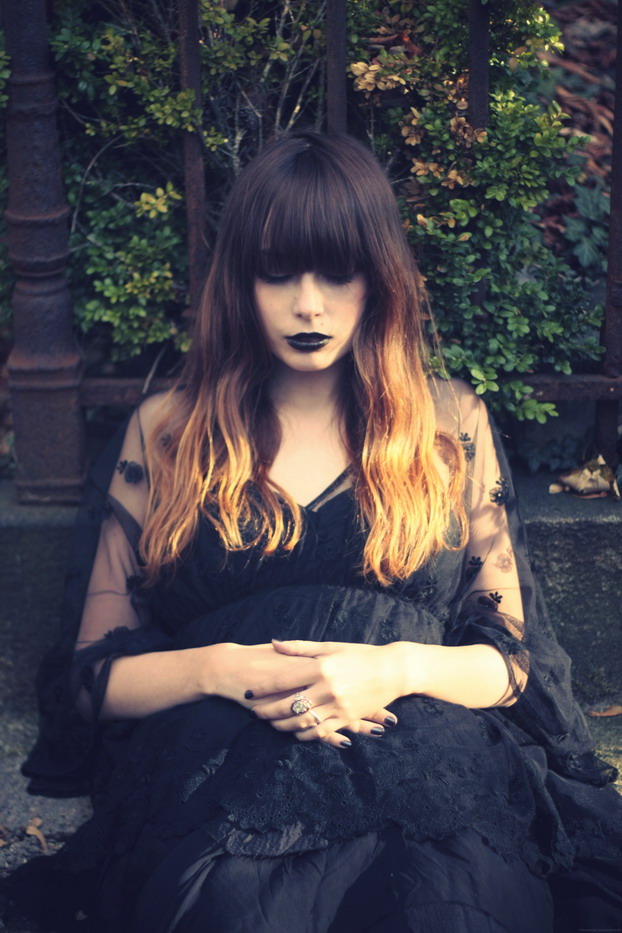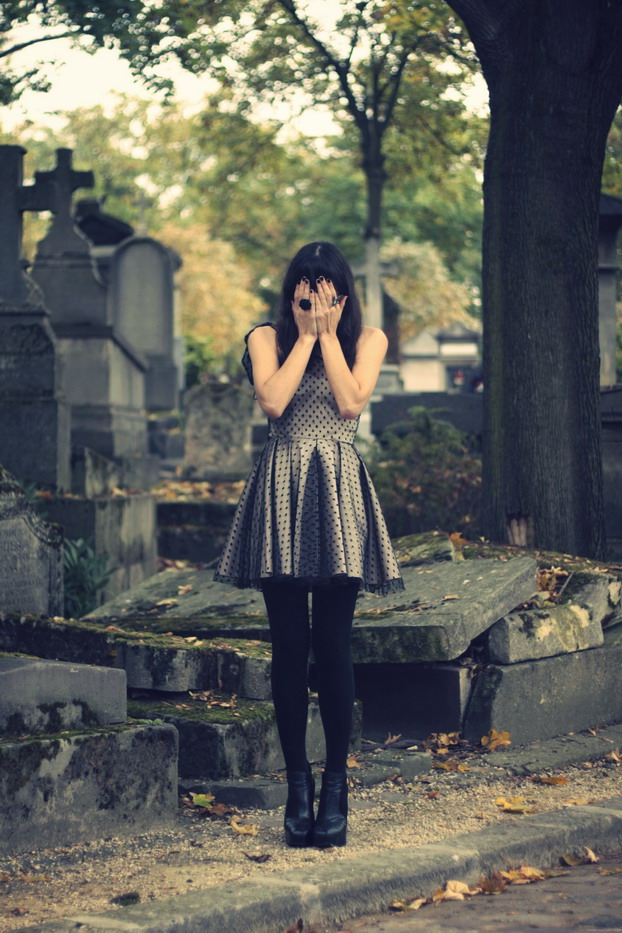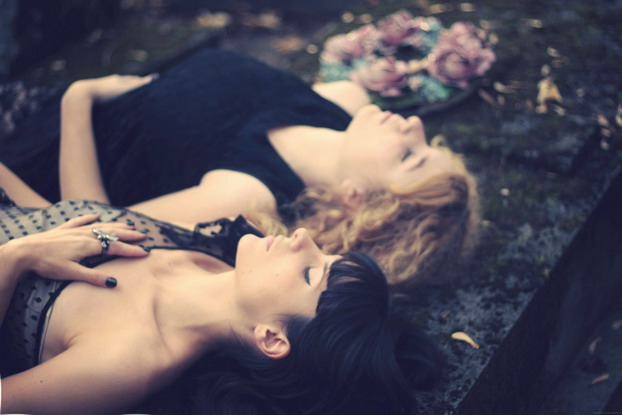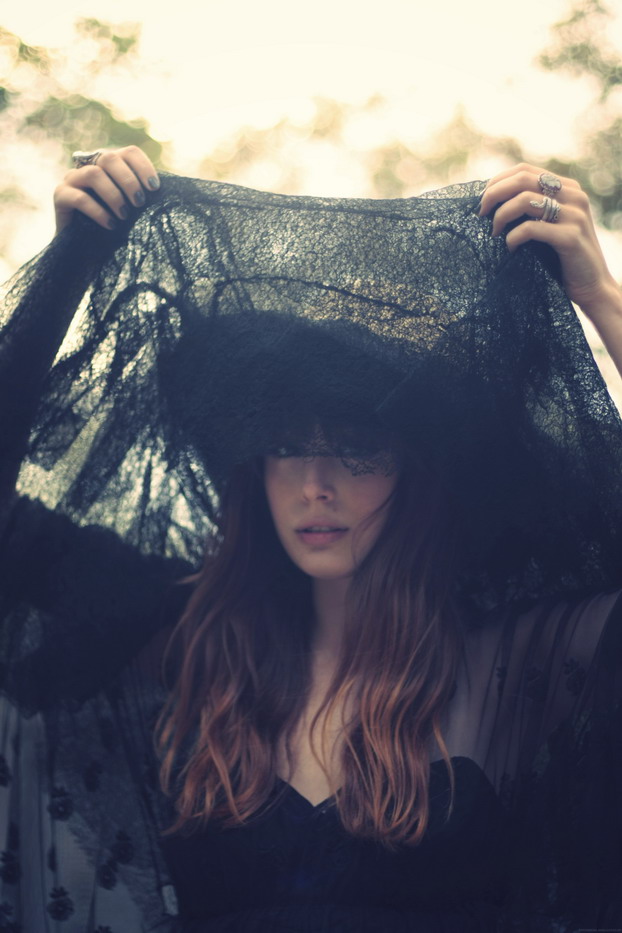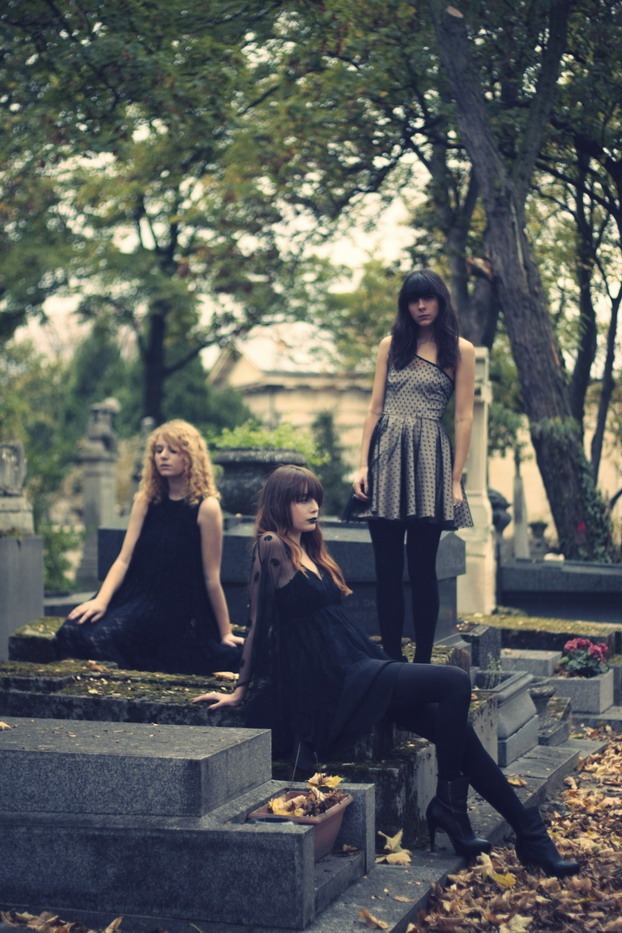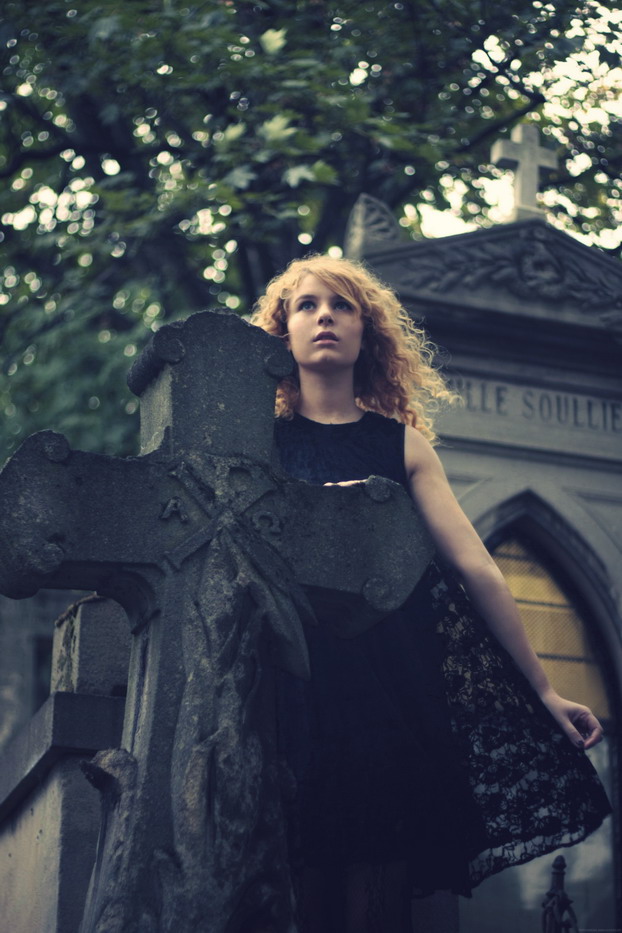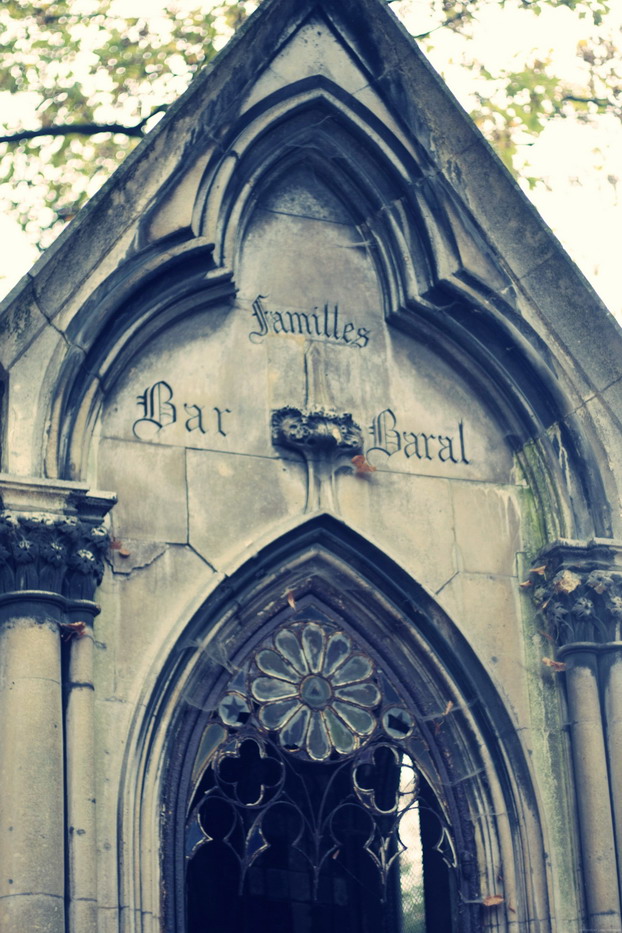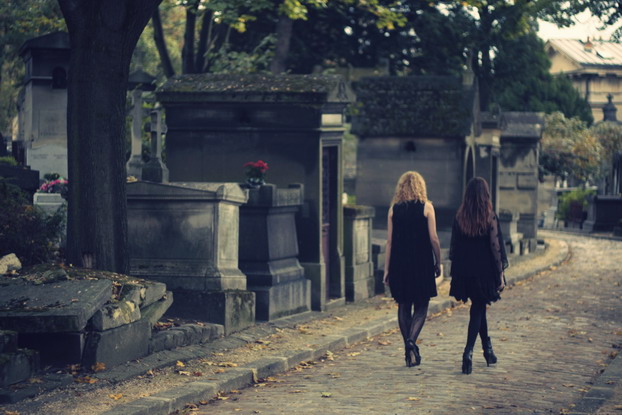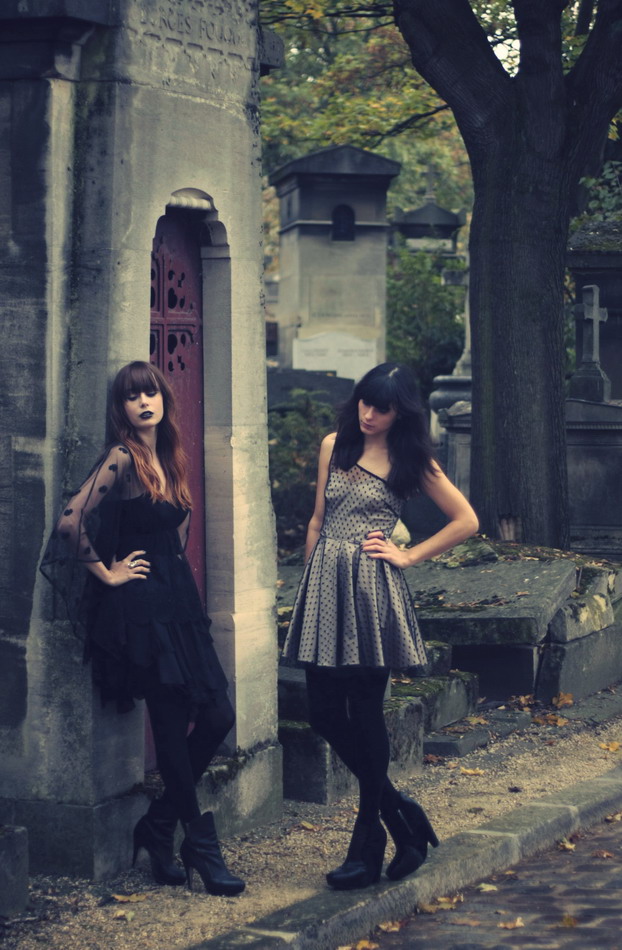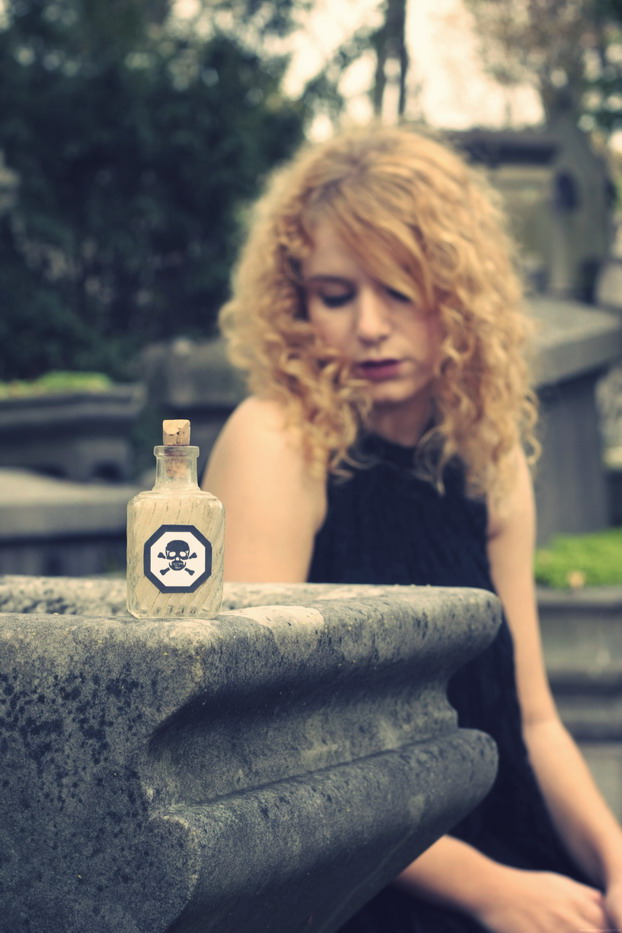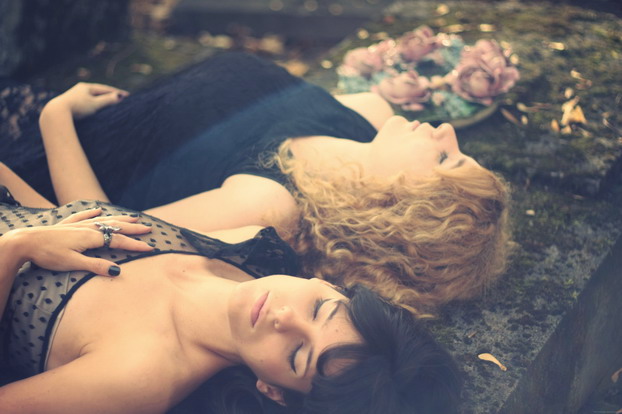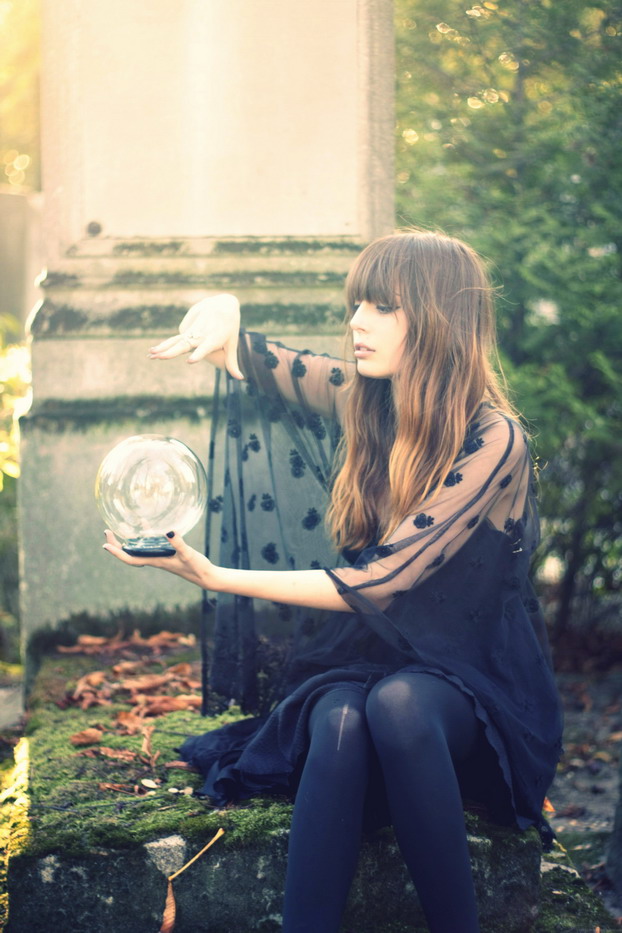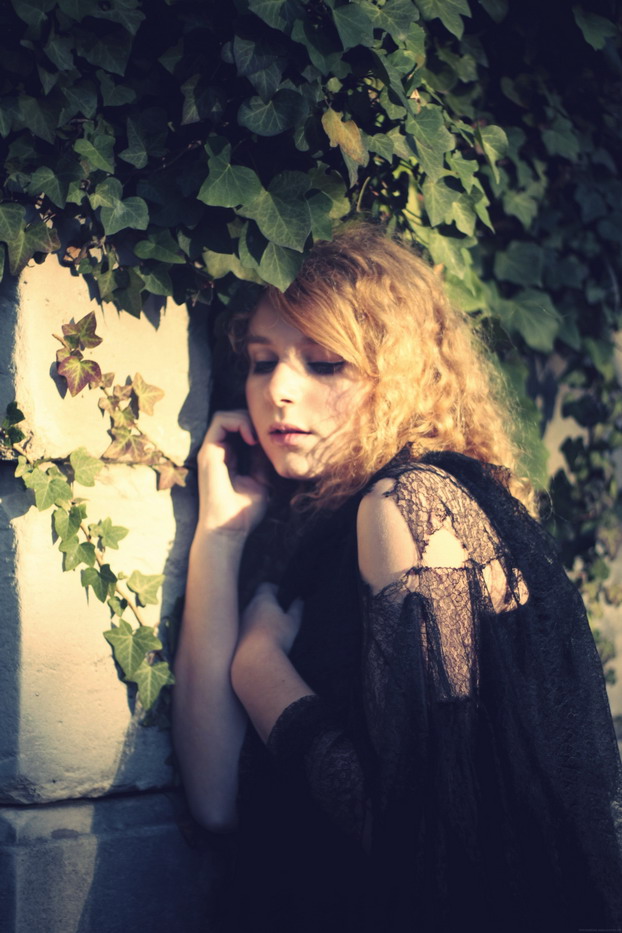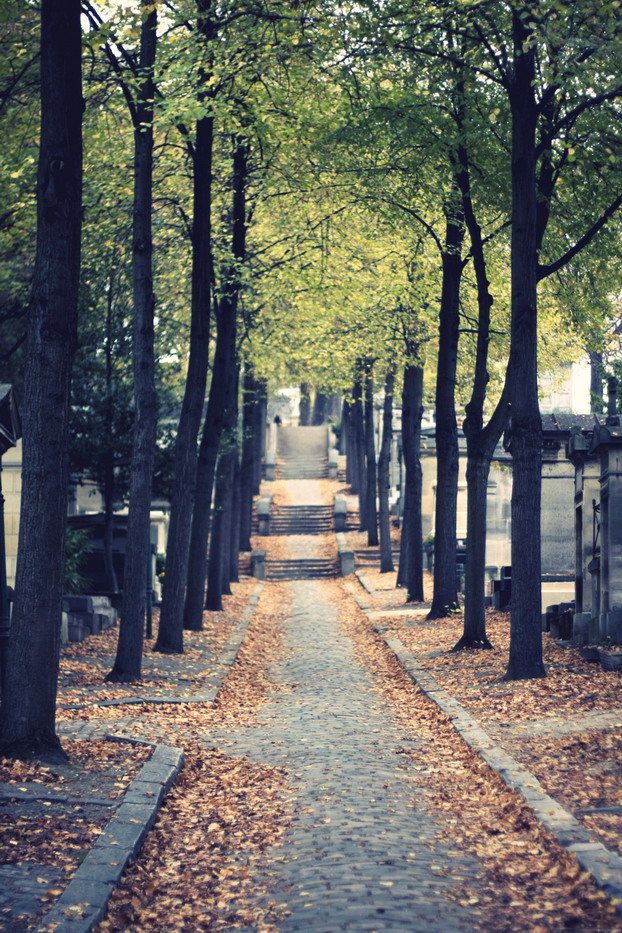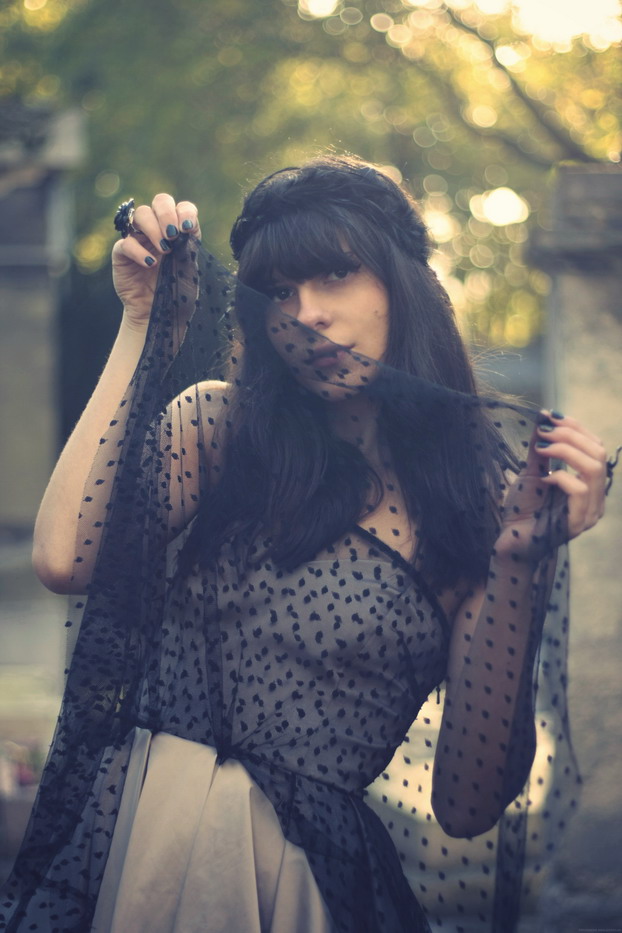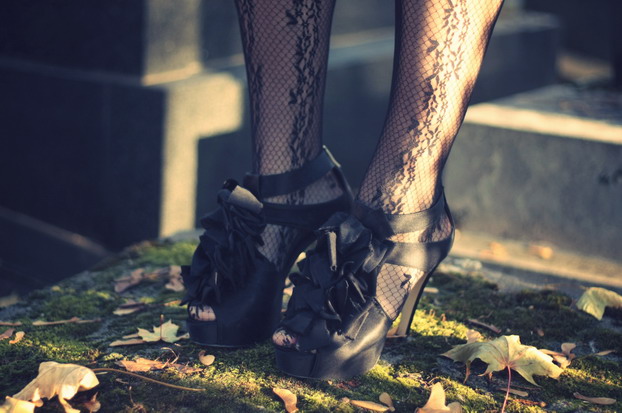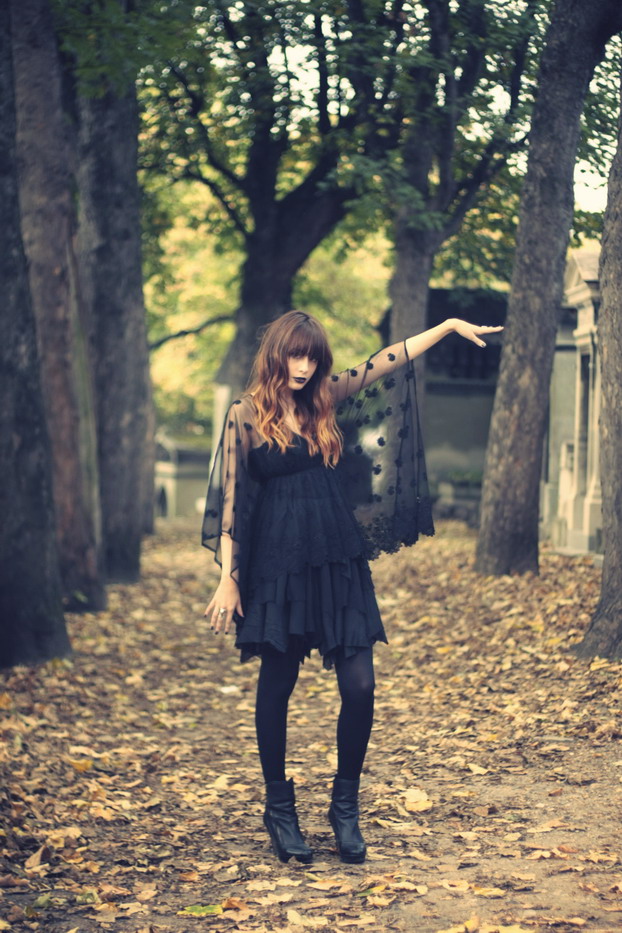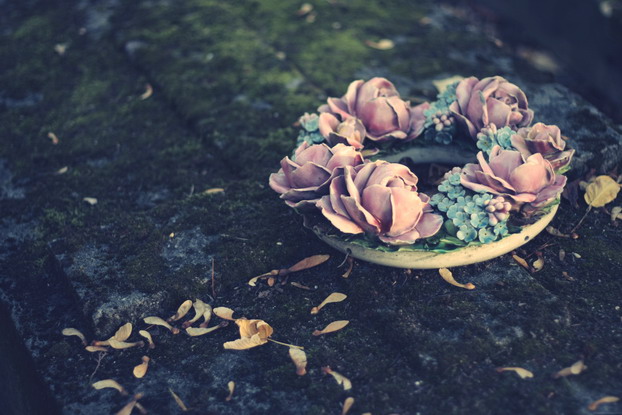 –
Louise: Haut dentelle et bottes topshop, robe zara / Topshop lace top and boots, Zara dress
Lila: Robe H&M, Chaussures manoush, Bas agent provocateur / H&M dress, manoush shoes, agent provocateur stockings
Alix: Robe topshop, Chaussures Sam Edelman / Topshop Dress, Sam edelman shoes
–
Photos taken at the Père Lachaise cemetery.
Poem translation by Victoria Morrison.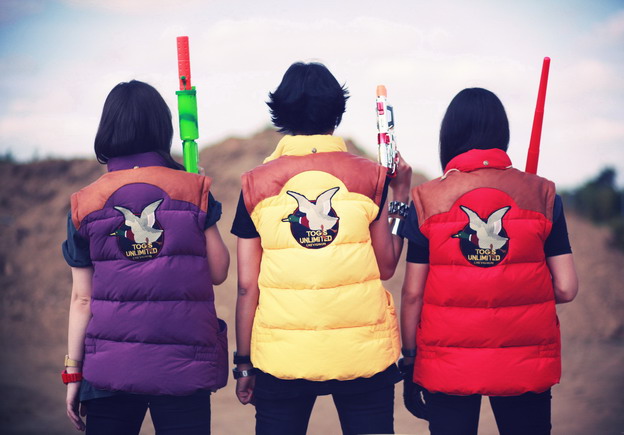 –
J'ai des pouvoirs surnaturels le saviez vous ?
Non vous ne saviez pas ?
Lorsque j'endosse mon cyber gilet Chevignon, je suis prête sans aucune peine à combattre les méchants !
En compagnie de mes acolytes Betty et Tokyobibi, les créatures maléfiques venues du cyber espace n'ont qu'a bien se tenir.
Car c'est à coups de pieds, de lasers et de pistolets électromagnétiques que nous allons les corriger !
On synchronise l'espace temps, on chausses nos bottes intersidérales, quelques échauffements … et c'est parti pour un combat sanglant !
–
Les Inconnus – La chanson de Biouman
–

I have supernatural powers, did you know it ?
No ! really, you didn't ?
When I put on my Chevignon cyberjacket, I'm ready to fight easily the baddies !
Together with my friends Betty and Tokyobibi, the creatures of evil coming from the cyberspace have better behave themselves.
For, we will kick them and thrash them with our laser sabers and electromagnetic guns !
We synchronize the space-time, put our interstellar shoes on, make some warm-up exercises … and here we go for a bloody fight !
–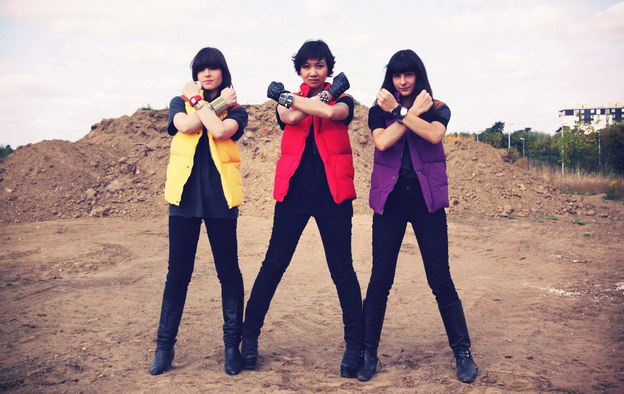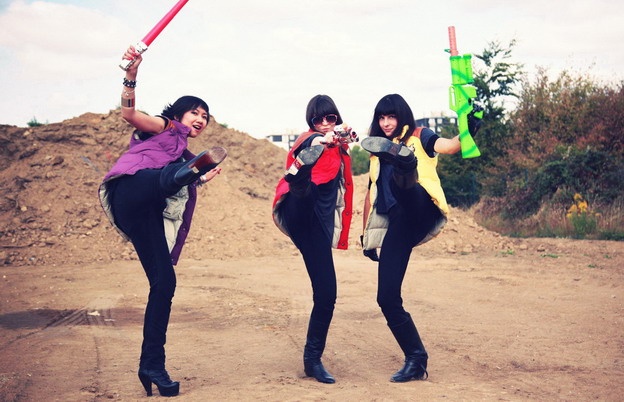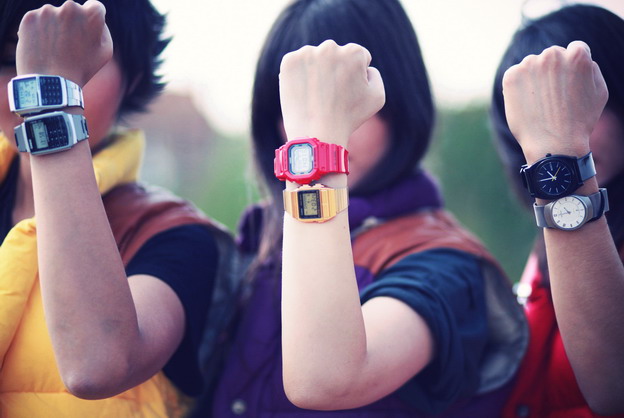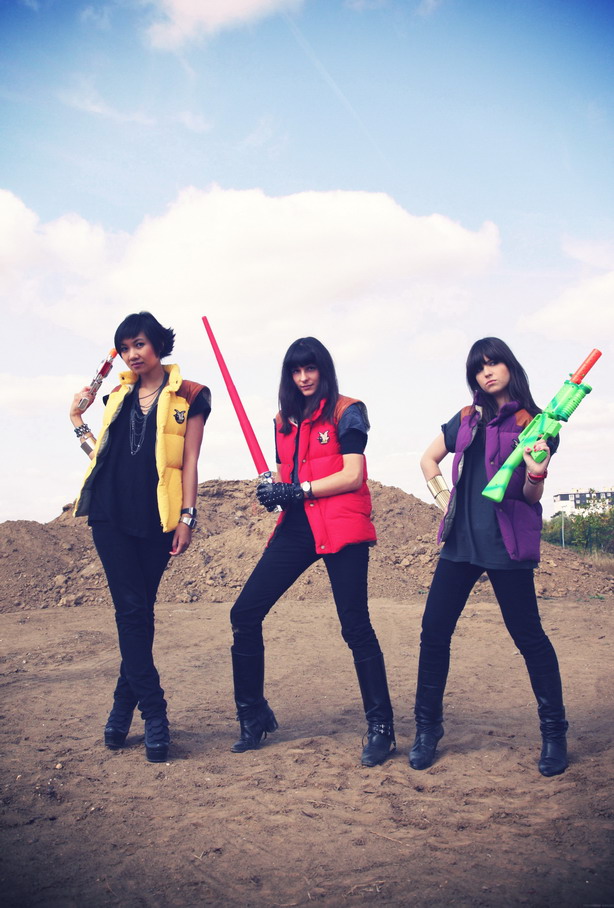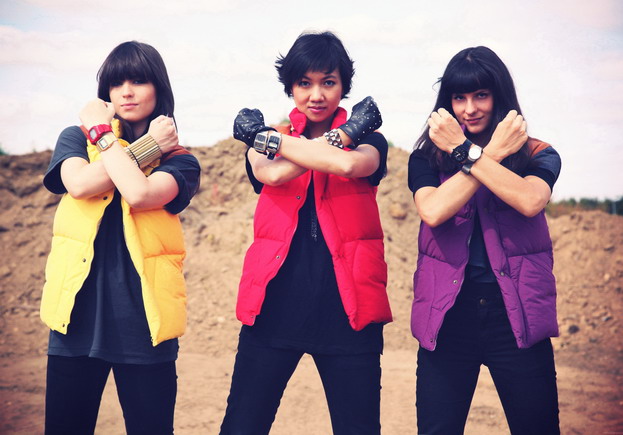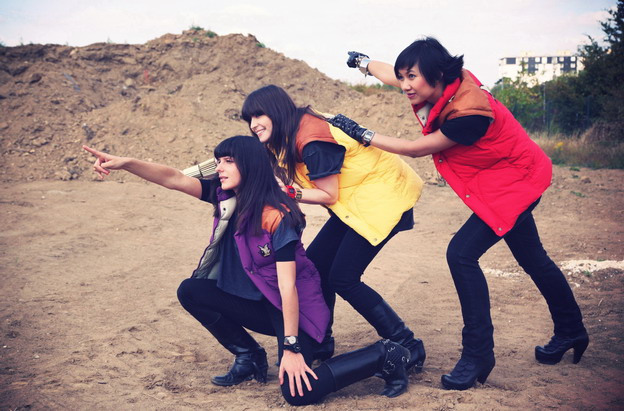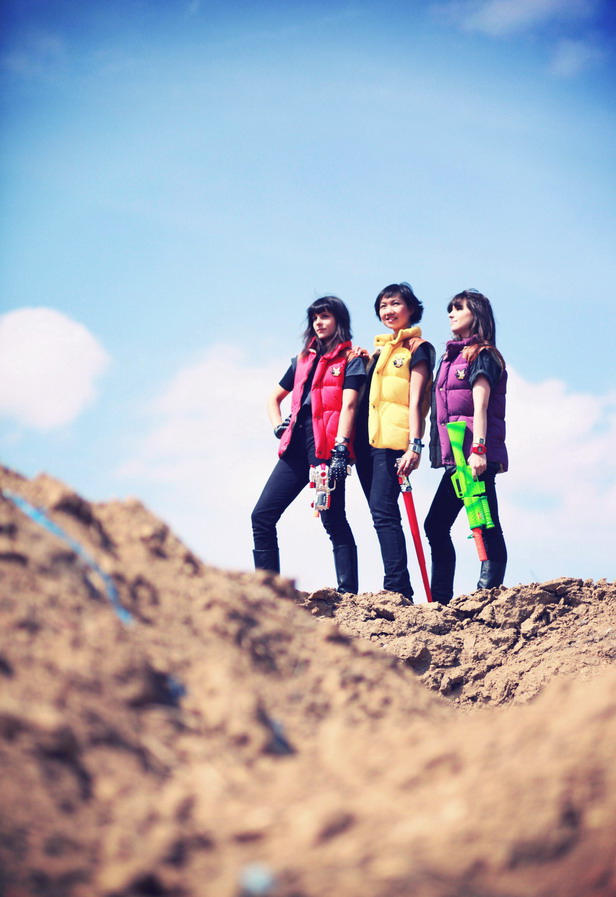 –
Doudounes Chevignon des années 90 rééditées /  Chevignon 90's reedition down jackets
–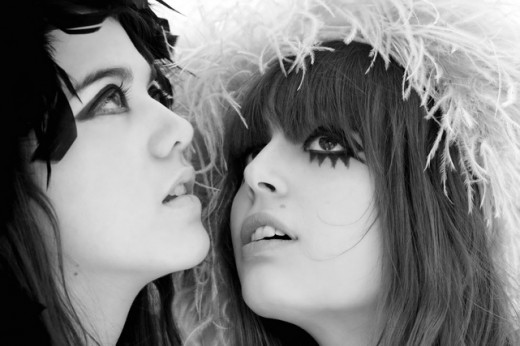 –
Stick a feather in your hair, slap some makeup on those eyelids, throw on a hippie dress, pose like a groupie, and what do you get? You're one of the GTO's!
No, not for a record contract, but for a photo shoot, at least. Five band members thus materialized:
Miss Pandora, Miss Sparkly, Miss Mary, Miss Mercy and Miss Cinderalla all got together for a flurry of eccentricities!
It's true, we know our singing is a little off key sometimes, and yeah, all that makeup is definitely going to be a pain to wash off at the end of the night, but still, you can't deny that when the GTO's appear amid gigantic bursts of laughter, the day becomes filled with joy, love, and a lot of whimsy!
–
Music: The GTOs – I'm in love with the ooh – ooh – man
–
Met une plume dans tes cheveux, du fard autour des yeux, enfile une robe hippie, prend une pose de groupie, et te voilà dans la peau d'une GTO's !
Non pas pour enregistrer un disque, mais à l'occasion d'une séance photo, cinq membres du groupe se sont retrouvées:
Miss Pandora,  miss Sparkly, Miss Mary, Miss Mercy et Miss Cinderella étaient au rendez vous, dans un tourbillon d' excentricité!
Et même si on chante un peu faux c'est vrai, même si tout ce maquillage, ça va être dur à enlever,  il n'empêche que lorsque les GTO's sont là, aux milieu de grands éclats de rires, la journée s'anime de joie, d'amour et de beaucoup de fantaisie !
–
THE CAST:
Miss Pandora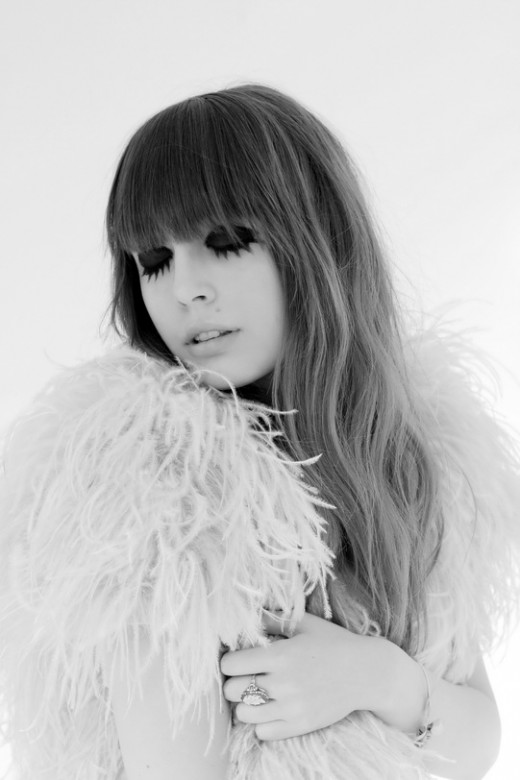 –
Miss Sparkly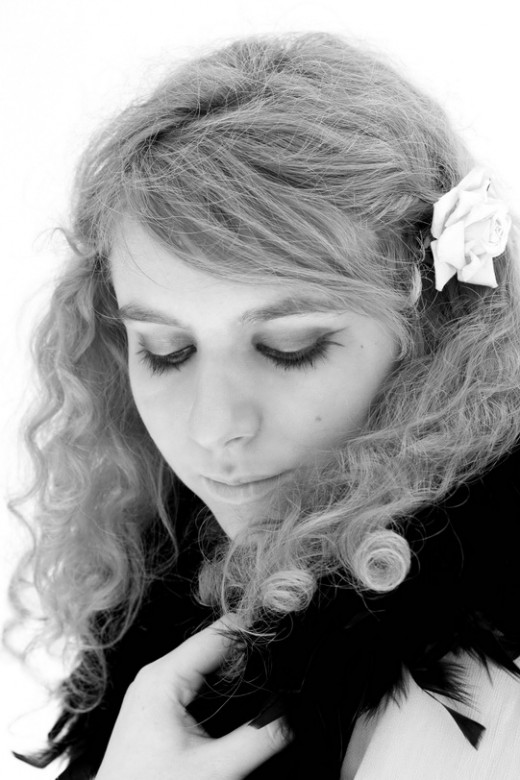 –
Miss Mary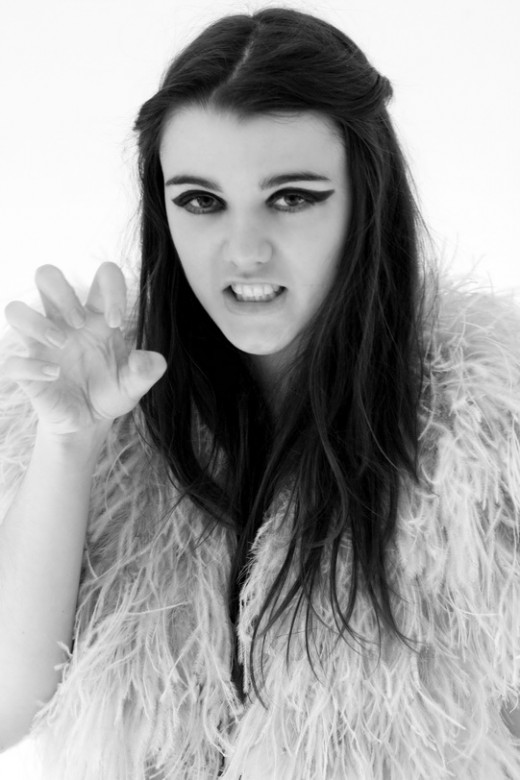 –
Miss Mercy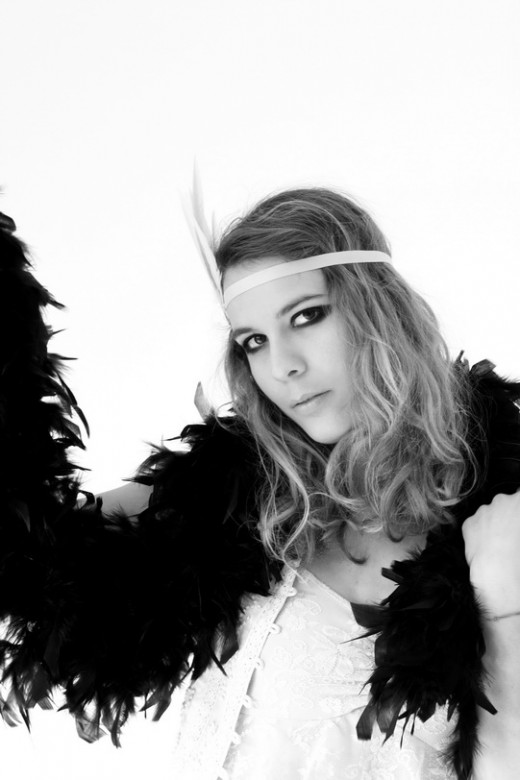 –
Miss Cinderella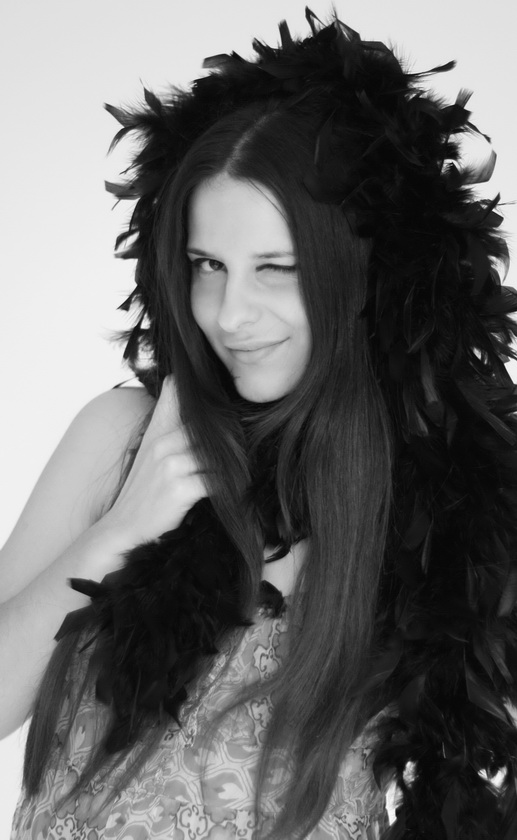 –
And now, all the band together !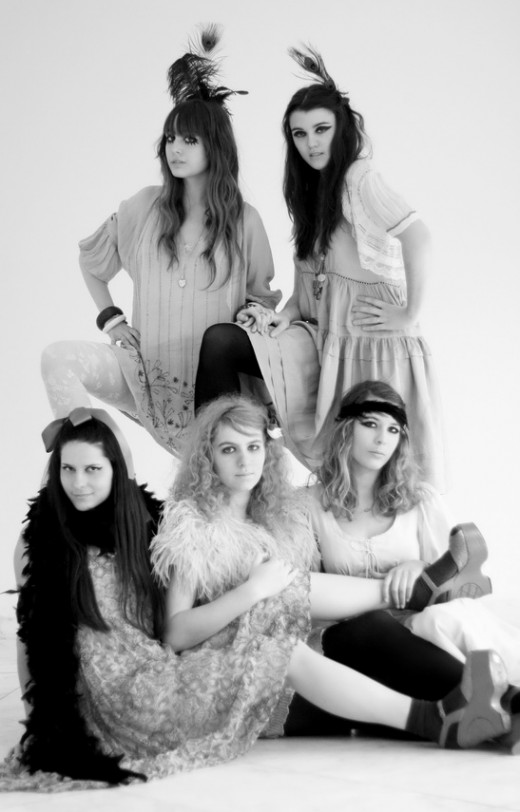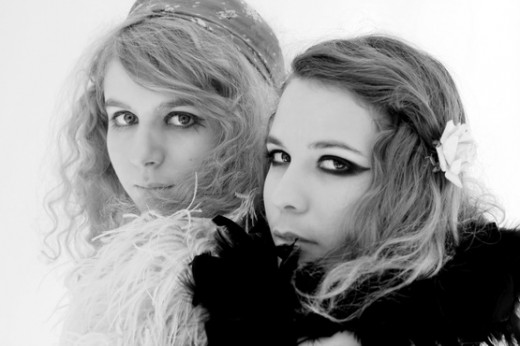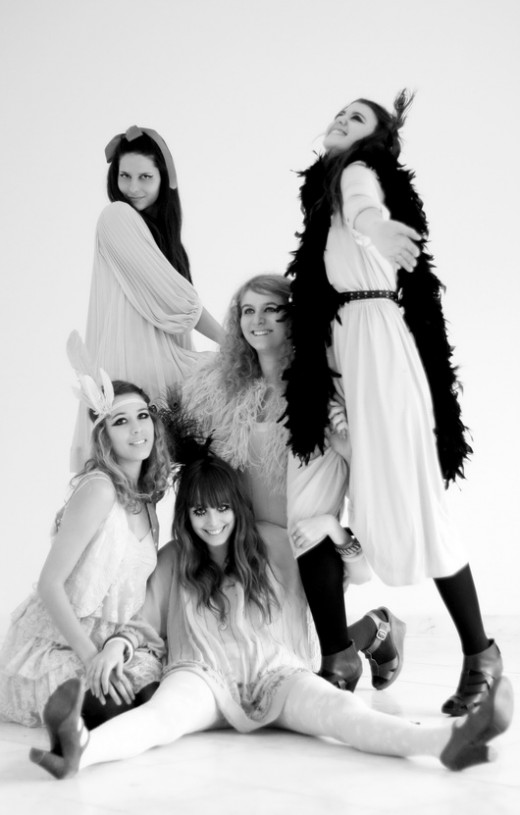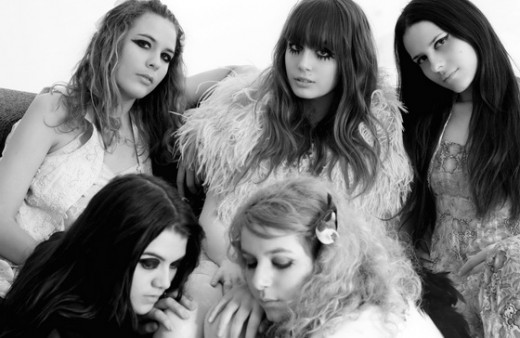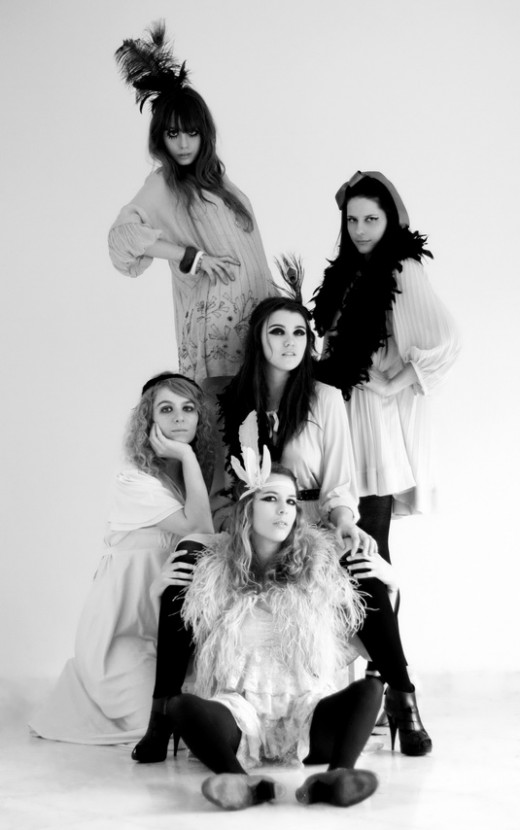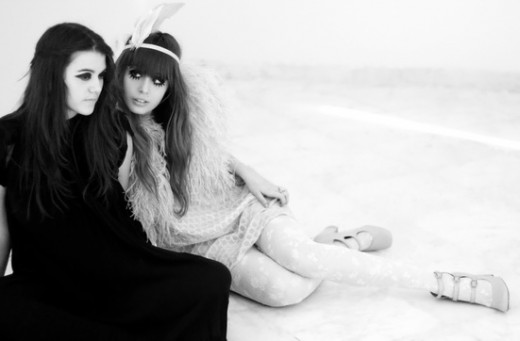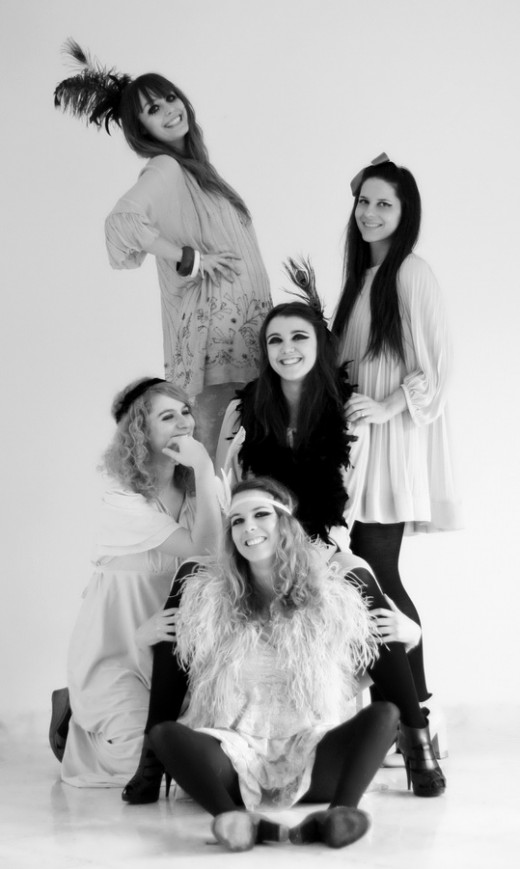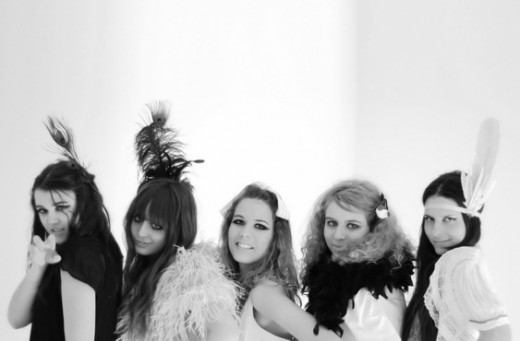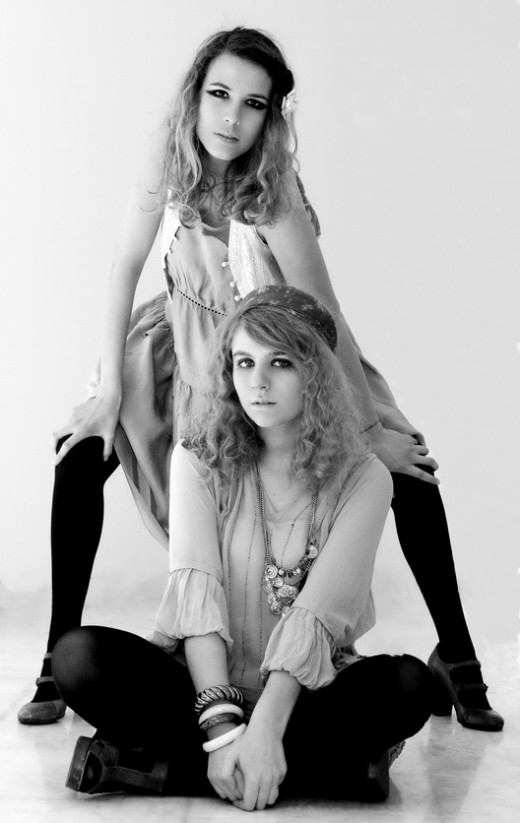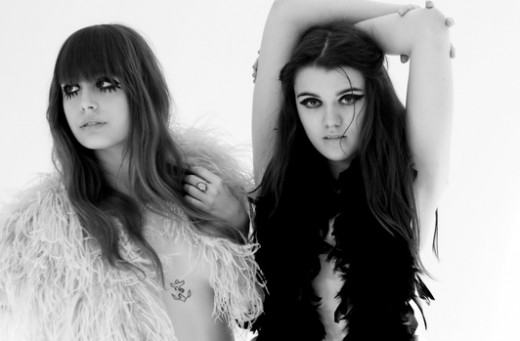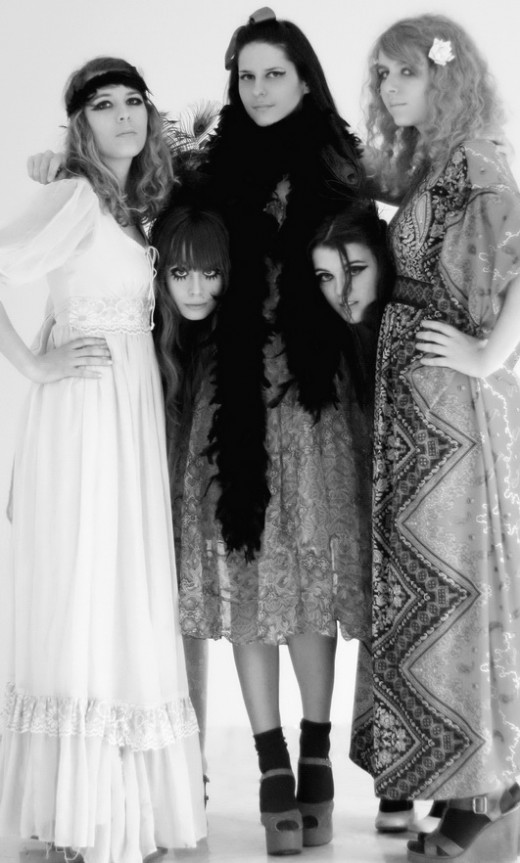 –
Merci à Louise, Lila, Marie et Manon !
( Photos by Alix )