–
–
Et voilà, ma collection de maquillage en collaboration avec les Galeries Lafayette est sortie!
Elle est disponible dans tous les magasins Galeries Lafayette en France, à partir d'aujourd'hui.
Je suis très heureuse de cette collaboration avec le grand magasin Parisien, qui m'a laissé une incroyable liberté et accordé une grande confiance dans la création de cette collection.
J'avais avant tout envie de créer des produits que j'utiliserai moi-même tous les jours, qui me représentent, mais qui permettent aussi à chacune d'exprimer sa créativité!
Incontournable est donc l'eyeliner, accompagné d'une sélection de rouge à lèvre, blush, gloss, vernis à ongle est palette pour les yeux.
Sans oublier une gamme d'accessoires que j'ai adoré designer et illustrer: deux pochettes, une mini brosse, un miroir et un pinceau.
J'espère que la collection vous plaira, et que vous vous amuserez autant à l'utiliser que je me suis amusé à la créer!
Pour les Parisiennes, la collection est disponible dans le nouvel espace beauté au 4ème étage des Galeries Lafayette Haussmann.
–
Pour celles qui désirent en savoir plus sur la collection, une interview pour le blog des Galeries Lafayette se trouve ici.
Et pour celles qui désirent gagner des produits de la collection, le concours, c'est ici!
–
–
–
And now, here it is: my makeup collection in collaboration with Galeries Lafayette is out!
It is available in all Galeries Lafayette stores in France, from today.
I am very pleased with this special collaboration with the famous Parisian department store, and for the incredible freedom and confidence they placed in me.
I wanted to create products that I would use for myself every day, and that would represent the way I am. But also allow each to express their own creativity!
The eyeliner is an essential of course, along with a selection of lipsticks, blush, lip gloss, nail polishes and an eyeshadows palette.
Not to mention a little collection of accessories that I loved to design and to make illustrations for: two clutches, a mini hair brush, a mirror and a brush.
I hope you will enjoy the collection, and have as much fun using it as I enjoyed creating it!
–
–
–
–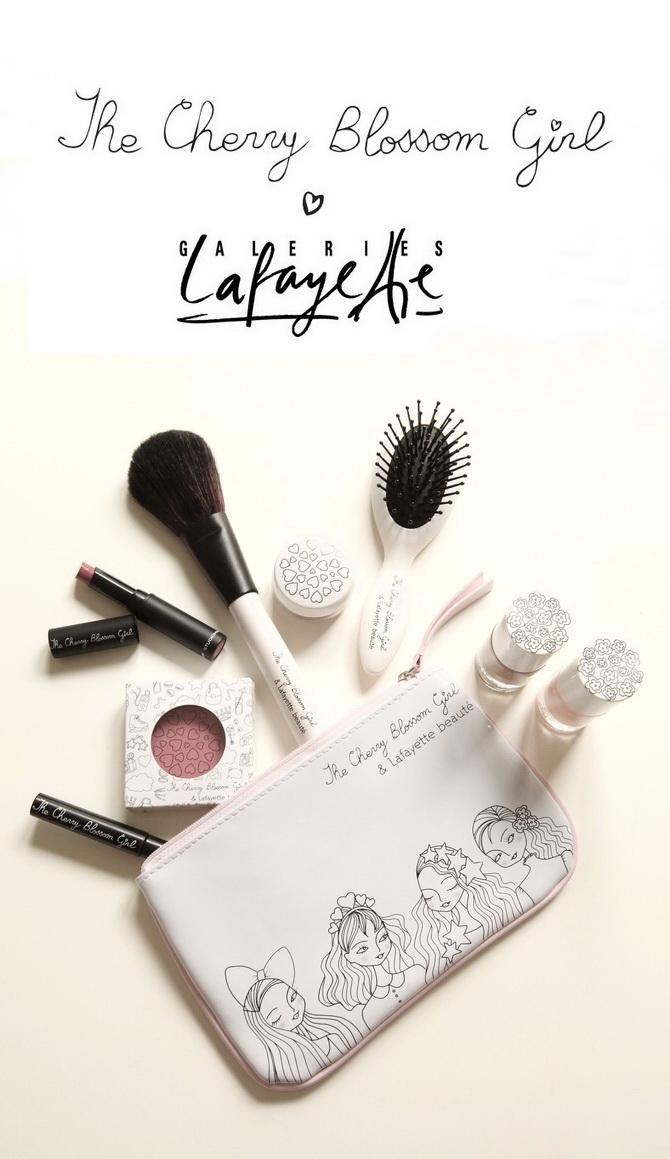 –
–
Je suis heureuse de vous annoncer aujourd'hui une collaboration spéciale avec les Galeries Lafayette !
J'ai réalisé une collection maquillage et accessoires pour Lafayette Beauté, qui sera vendue exclusivement et en édition limité dans les grands magasins Galeries Lafayette.
Rouges à lèvre, gloss, eyeliner, palette d'ombres à paupières, blush… une gamme de produits très Cherry Blossom Girl, dans des petits packagings illustrés par mes soins.
La collection sera disponible à partir de Septembre prochain !
–
–
–
Today I'm happy to announce a special collaboration I made with famous Galeries Lafayette !
I created a makeup and accessories collection with lafayette Beauté, which will be available exclusively as a limited edition in the Galeries Lafayettes department stores.
Lipsticks, lip gloss, eyeliner, eyeshadow palette, blush … a very « Cherry Blossom Girl » line, in pretty little packagings designed by me.
The collection will be available next September !
–
–
–
–
–
Parmi quelques récentes acquisitions ces derniers mois:
–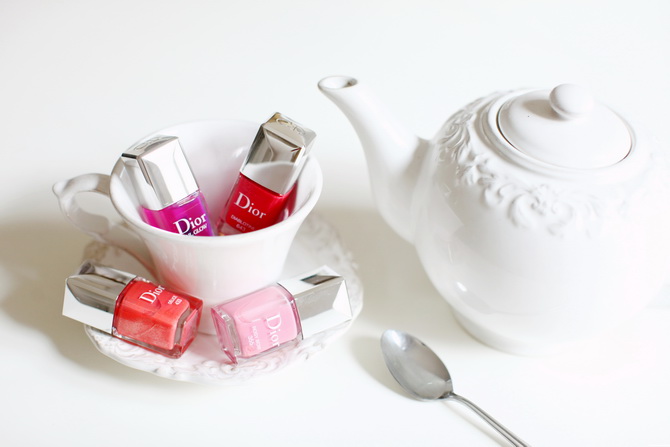 Des vernis Dior ( Diablotine, Délice, Nail Glow et Chérie Bow )
Dior nailpolishes ( Diablotine, Délice, Nail Glow et Chérie Bow )
–

–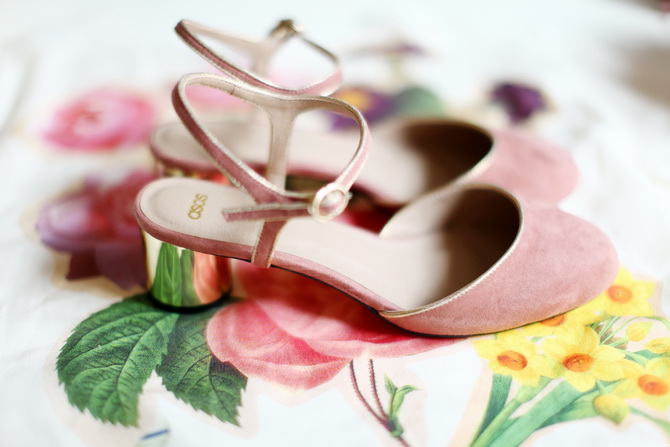 D'adorables chaussures Asos.
Charming shoes from Asos.
–
–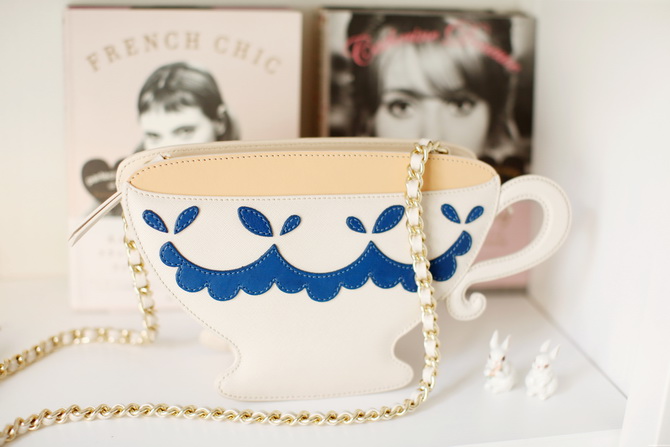 Un sac en forme de tasse Moschino Cheap and Chic.
A tea cup bag from Moschino Cheap and Chic.
–
–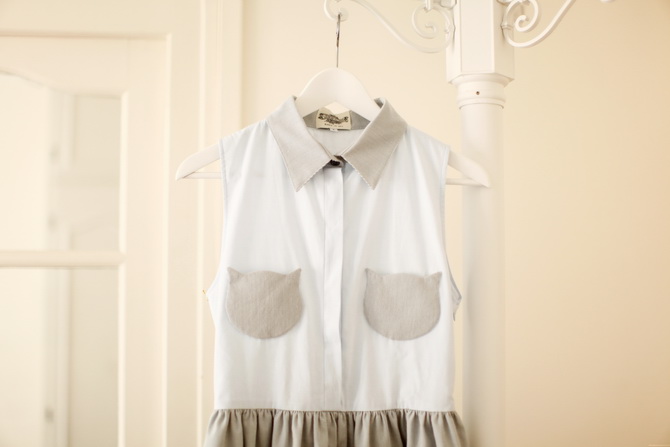 Une robe It's Okay My Dear avec des poches en forme de chats.
A dress with cats pockets by it's Okay My Dear.
–
–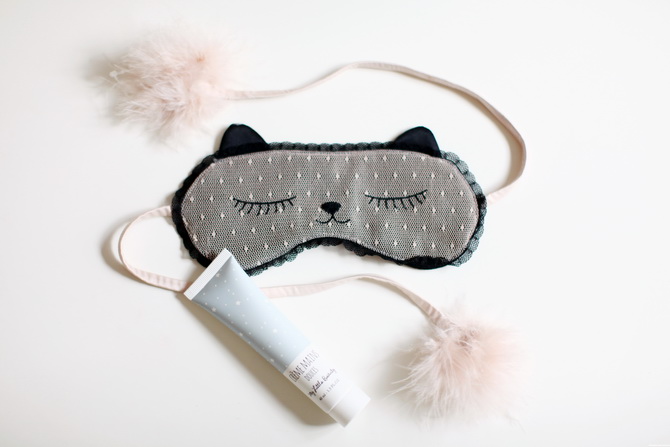 Un masque Oysho … avec un chat, et une crème pour les mains My Little Beauty.
An Oysho sleeping mask … with a cat, and My little Beauty hand cream.
–
–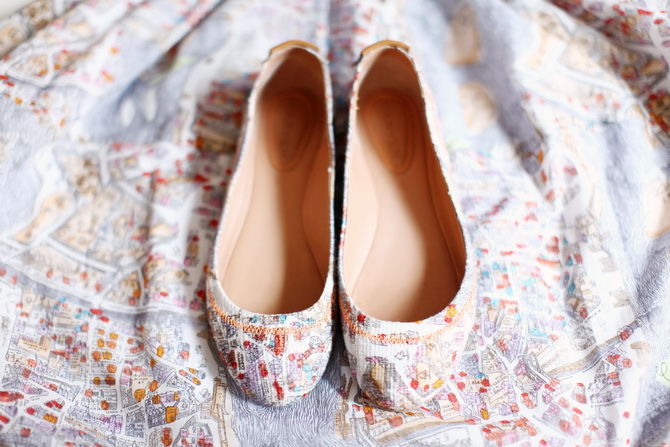 Des ballerines ( Carven ) et une robe ( Carven ), je suis fan de l'imprimé Paris !
Ballerinas ( Carven ) and a dress ( Carven ), I love the Paris print !
–
–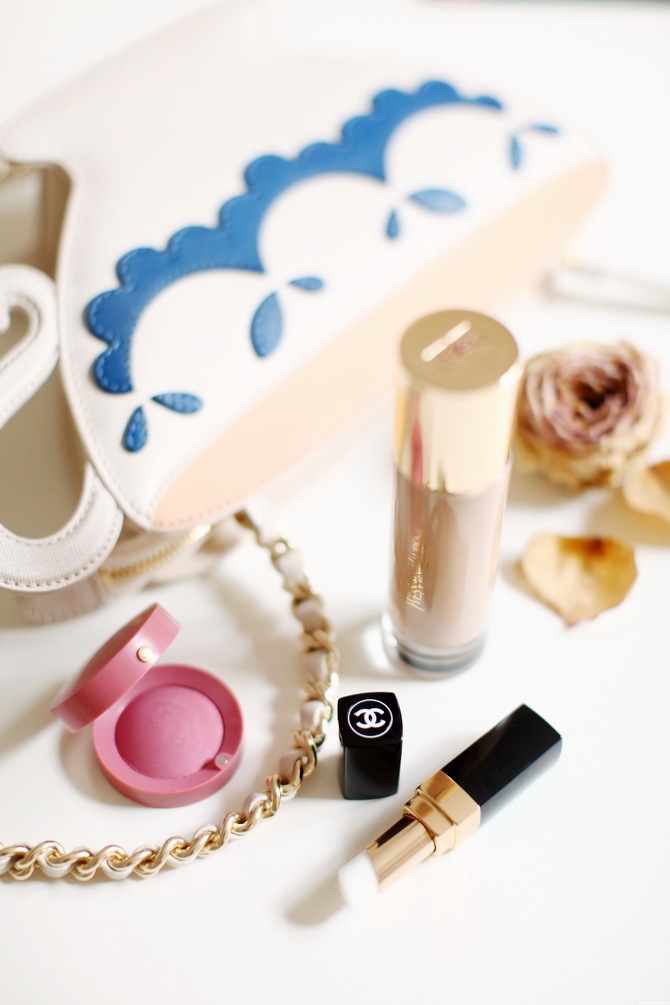 J'essaye quelques nouveaux produits make up: le blush Bourjois qui me rappelle mon premier make up de quand j'étais ado, un baume à lèvre Chanel et le fond de teint Touche Eclat d'Yves Saint Laurent.
I'm trying some new make up products: Blush from Bourjois that reminds me the first make up I used when I was a teenager, Chanel Lip Balm and Yves Saint Laurent « Touche Eclat » foundation.
–
–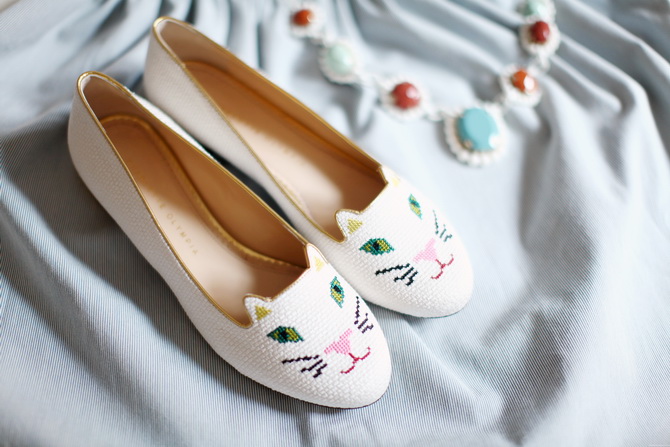 La version été des ballerines chat Charlotte Olympia. Elles me rappellent des coussins brodés.

The summer version of Charlotte Olympia's Kitty flats. They reminds me of embroided cushions.
–
–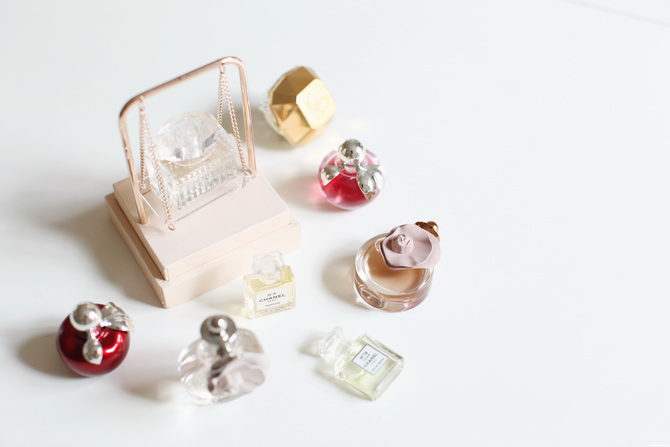 Miniatures de parfums Nina Ricci, Valentino, Chloé et Chanel.
Nina Ricci, Valentino, Chloé et Chanel Perfume miniatures.
–
–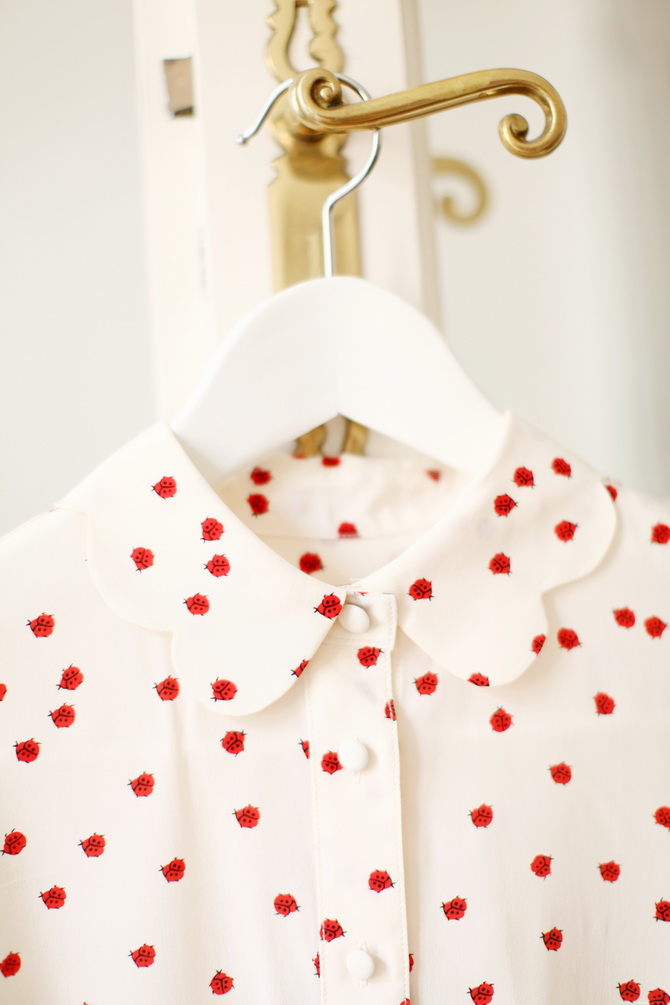 Une chemise col pétale et coccinelles Boutique by Jaeger.
A scalloped collar shirt with ladybugs print by Boutique by Jaeger.
–
–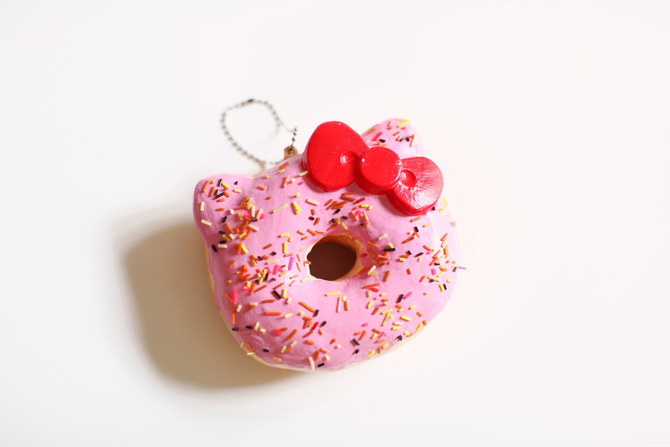 Un porte clé Donut Hello Kitty ( merci Betty ! )
A Hello Kitty donut charm ( thank you Betty ! )
–
–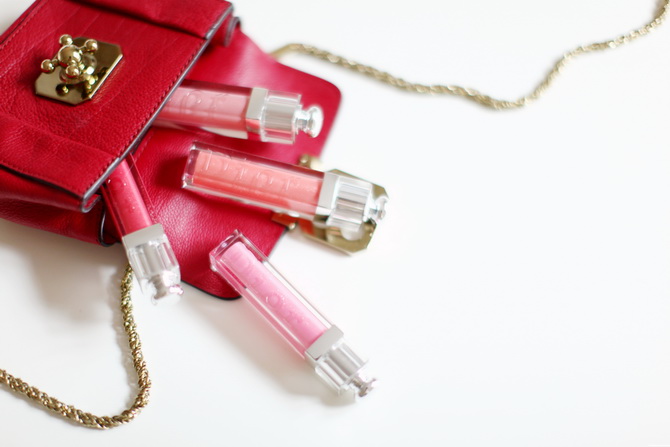 Des Gloss Dior Addict ( Princess, Délice, Diablotine, Spring Ball )

Dior Addict lip gloss ( Princess, Délice, Diablotine, Spring Ball )
–
–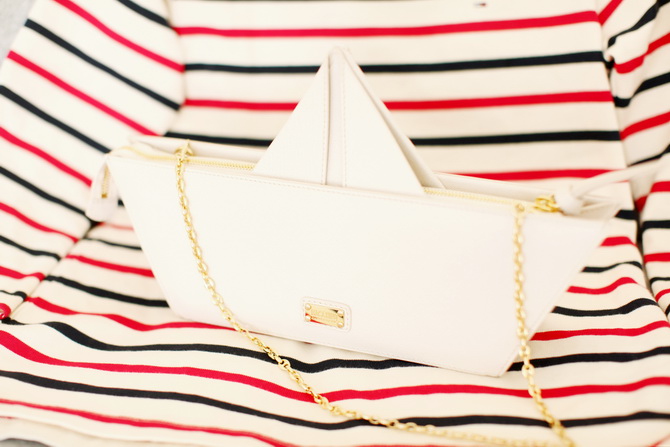 Un autre sac Moschino Cheap and Chic, en forme de bateau en papier !
Another Moschino Cheap and Chic bag, in the shape of a paper boat !
–
–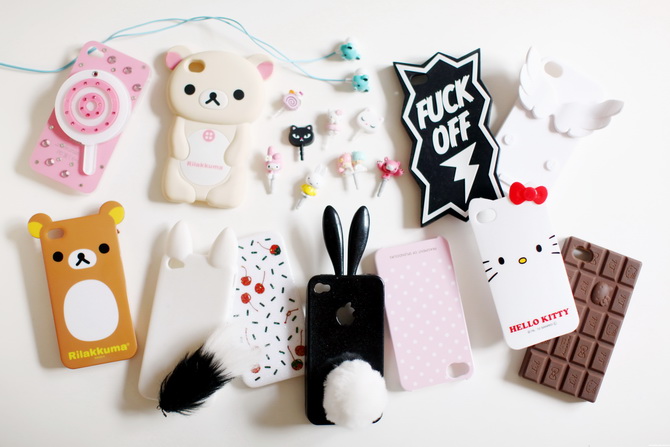 Ma collection d'accessoires pour mon Iphone… et il ne s'agit que d'une petite partie X___X

Accessories for my Iphone. And it's not even the entire collection X___X

–
–
–