–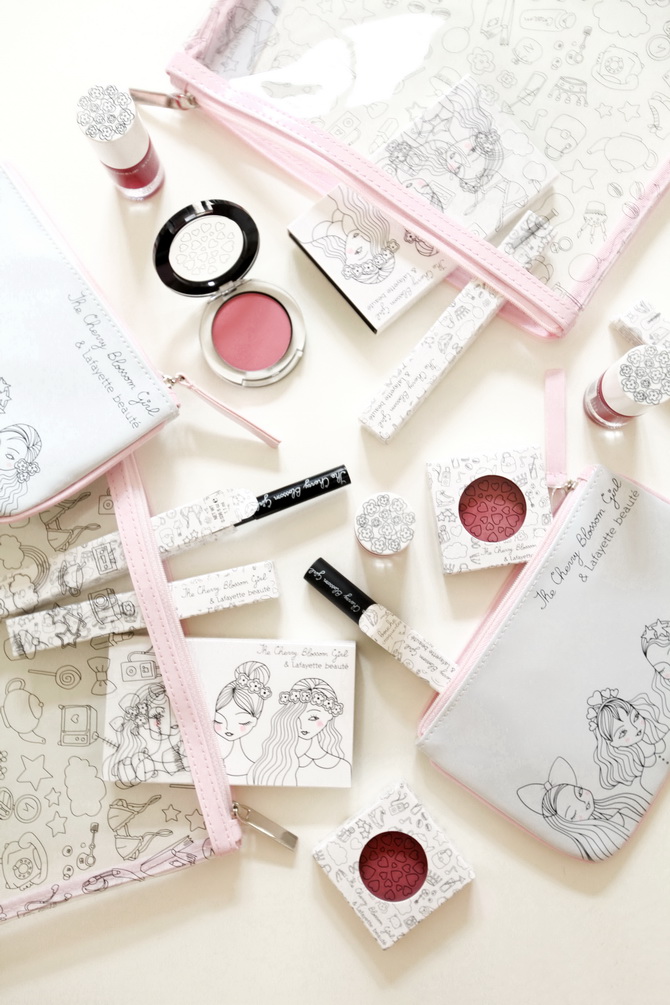 –
–
Je vous propose un petit concours !
A l'occasion de la sortie de ma collection de maquillage The Cherry Blossom Girl x Galeries Lafayette, je fais gagner 3 jolis lots.
Chaque lot comprend 2 trousses, un eyeliner, un blush, un rouge à lèvre, une palette d'ombres à paupière, une ombre crème et un vernis à ongles.
Pour gagner, il vous suffit simplement de commenter cet article.
Le concours dure 10 jours.
Les résultats seront publiés dans ce même article une fois les gagnantes sélectionnées par tirage au sort.
Bonne chance !
–
–
For the release of my make up collection The Cherry Blossom Girl x Galeries Lafayette, I organize a little contest.
I know the collection isn't available in other countries than France unfortunately, so here is your chance to win one of the 3 prizes.
Each prize contains 2 clutches, an eyeliner, a blush, a lipstick, an eyeshadow palette, a cream eyeshadow and a nailpolish.
To win, the only thing you have to do is to comment this article.
The giveaway is open worldwide, and will last for 10 days.

Winners will chosen by drawing lots,  and announced in this same article.
Good luck !
–
–
♥ ♥ ♥
–
–
Tous les produits The Cherry Blossom Girl x Galeries Lafayette sont disponibles au 4 ème étage du grand magasin Galeries Lafayette Boulevard Haussmann, et dans tous les Galeries Lafayette de France.
–
–
–
Le concours est terminé. Un grand merci à toutes pour vos participations !
Les gagnantes sont Oceane D, Costina et Raluca.
–
The giveaway has ended. A big thank you to all for your participations !
The winners are Océane D, Costina and Raluca.
–
–
–
Related posts :