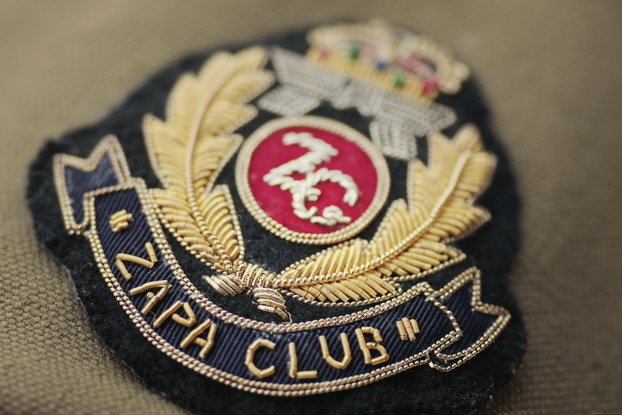 –
Zapa est une marque qui, je l'avoue, m'était pratiquement inconnue il y a quelques jours.
Leur collection printemps été m'a tellement plu que j'ai choisi de vous présenter un look avec mes pièces préférées.
Un short a revers et taille haute qui hantait mes rêves depuis bien longtemps, et une marinière à boutons dorés.
Petite touche humoristique: une gourde ( et non pas un sac ! ) customisé de façon militaire ( mais pièce unique ).
Vous l'aurez compris, Zapa est une marque que je vais suivre de près !
–
Up until a few days ago, I had never really heard of Zapa.
That said, their spring collection spring collection made such an impression on me that I chose create an outfit made up of my favourite pieces.
Along with this striped shirt with gold buttons, I had been dreaming about these high-waisted cuffed shorts for quite some time now.
Just to be playful, I decided to top things off with a canteen rather than a handbag for a customized military touch (one-of-a-kind!).
You can be sure that Zapa is a brand that I'll be following closely from now on!
–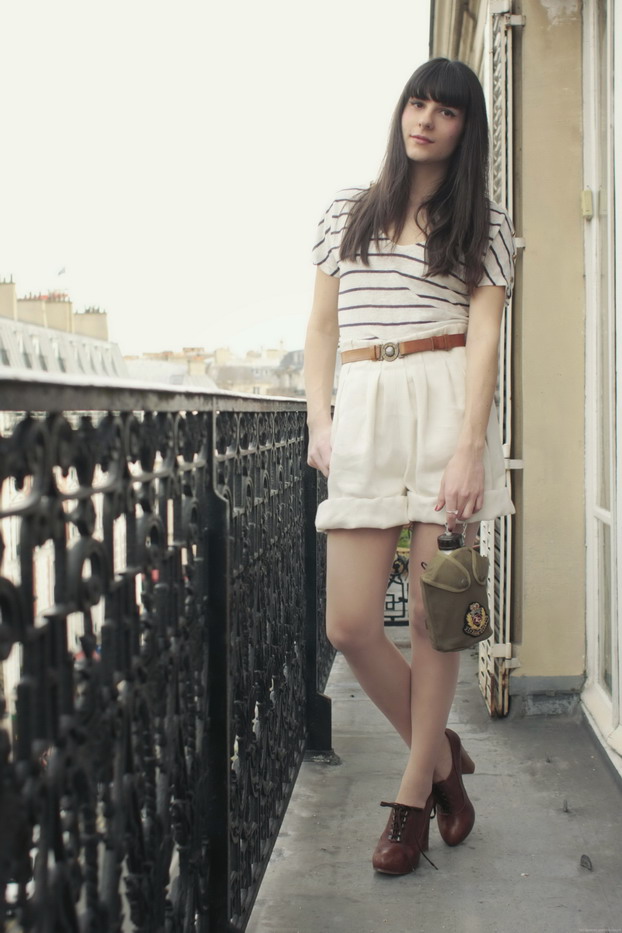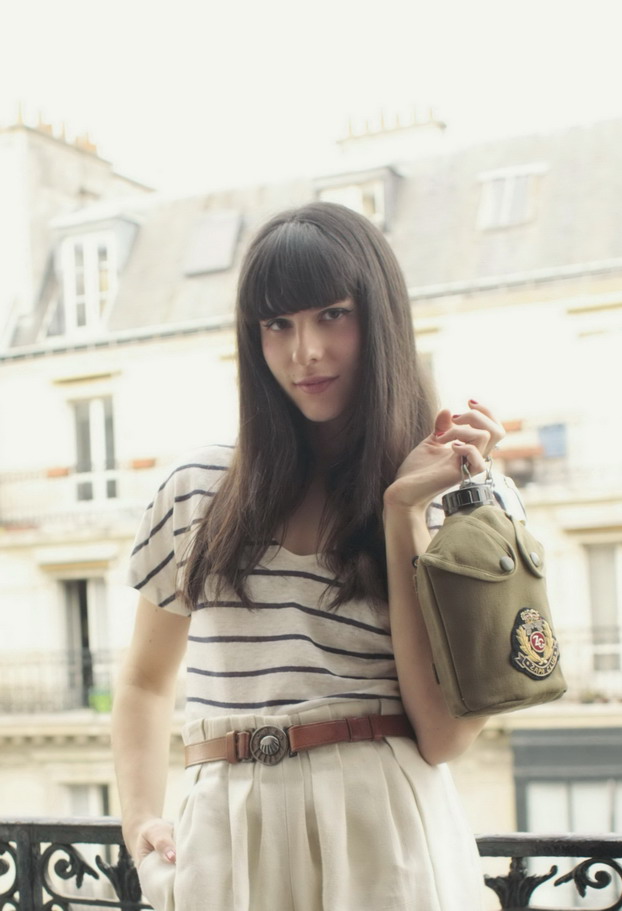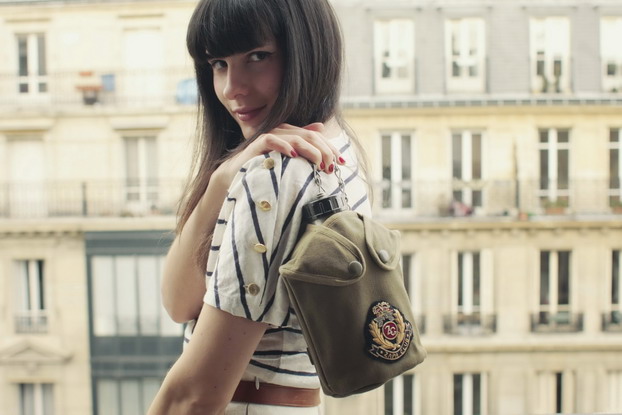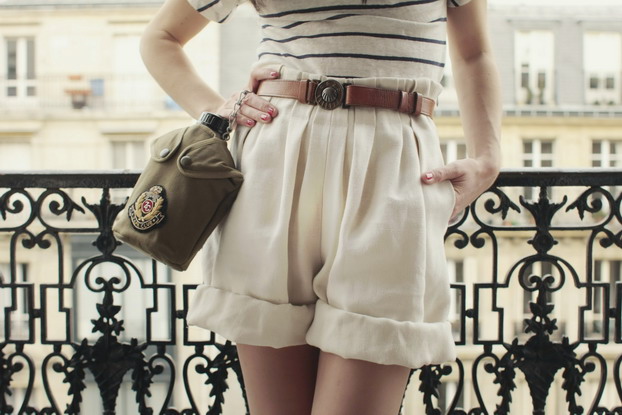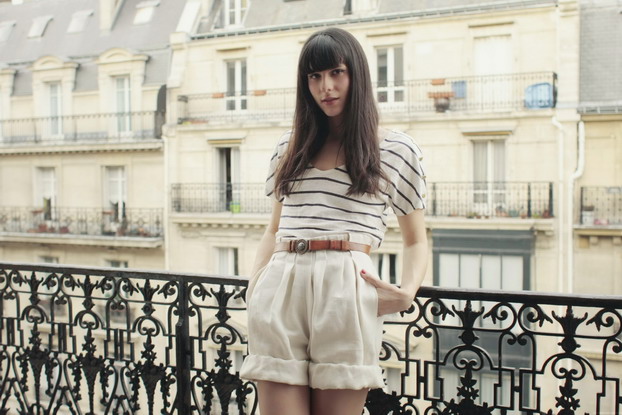 –
Marinière / Tshirt : Zapa
Short / Shorts: Zapa
Gourde militaire ( pièce unique ) / Military canteen ( one of a kind ) : Zapa
Ceinture / Belt : Vintage
Chaussures / Shoes: Chloé
–
Related posts :
---