–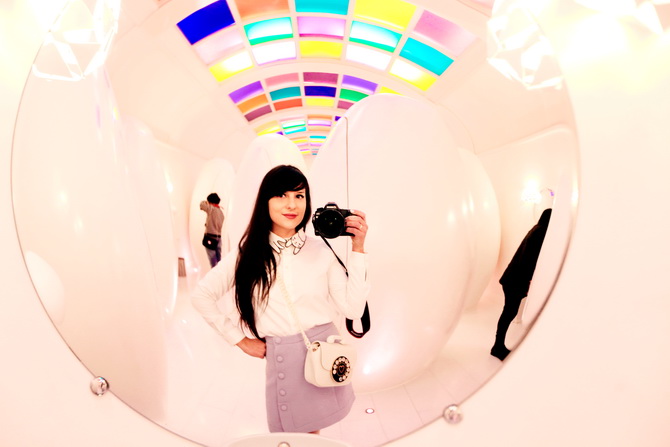 –
–
Je vous avais parlé de Sketch l'année dernière. Un restaurant de Londres bien connu pour ses toilettes futuristes et ses salles à thème.
J'ai eu l'occasion ( et la très grande chance ) d'y retourner la semaine dernière, lors d'un weekend presse organisé pour faire la découverte de Regent Street.
Je vous raconterai donc ce séjour un peu plus en détail dans mon prochain article, et je vous fait patienter en attendant avec quelques photos d'un English Tea dans The Gallery.
Si cette salle rose vous plaît, je ne peux que vous conseiller d'aller y faire un tour rapidement. Les salles sont en général transformées tous les deux ans, et pour celle ci, un nouveau thème est ( hélas ) en discussion !
–
–
♫ ♪ Bunny Berigan – I Can't Get Started
–
–
I talked about Sketch last year, a restaurant pretty famous for its toilets and themed rooms.
I got the opportunity ( and big luck ) to go back to this amazing place last week, while on a press trip for discovering Regent Street.
I'll tell you more about this in my next article, but in the meantime here are a few pictures of an amazing tea time in the Gallery.
If you like this place and want to visit, I can only recommend to hurry. Rooms decoration usually change every two years, and a new theme is ( unfortunately ) beeing discussed for that one at the moment !
–
–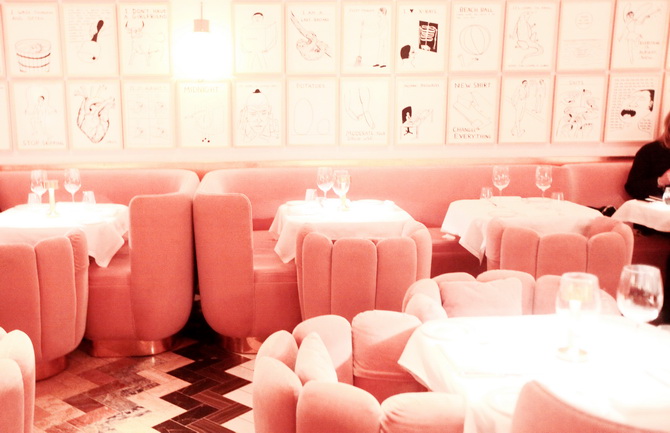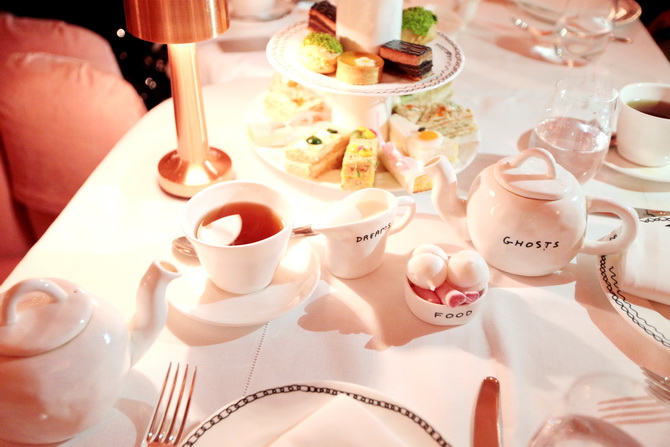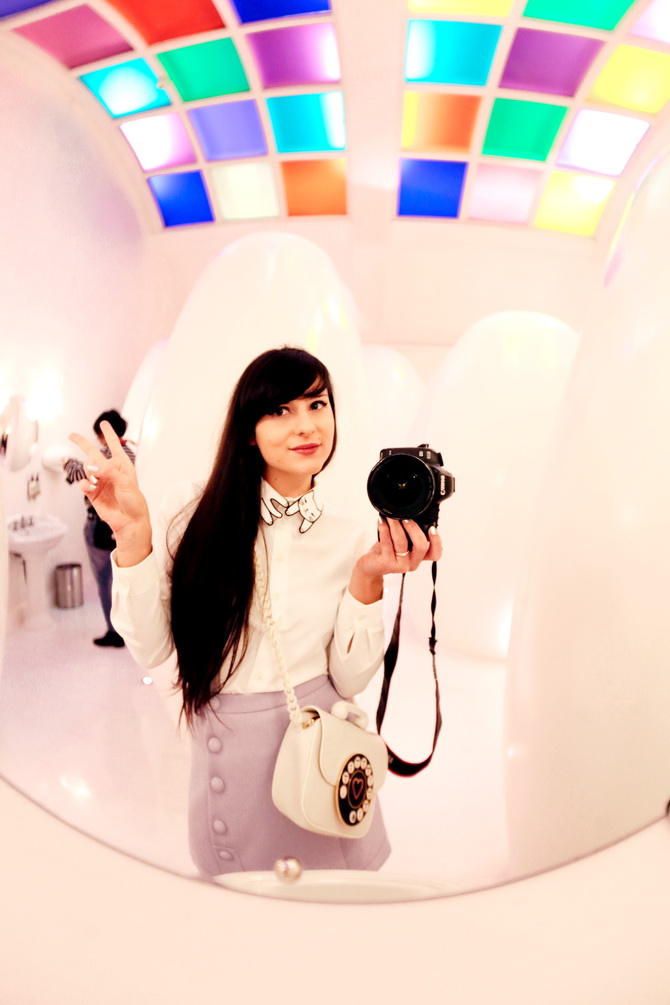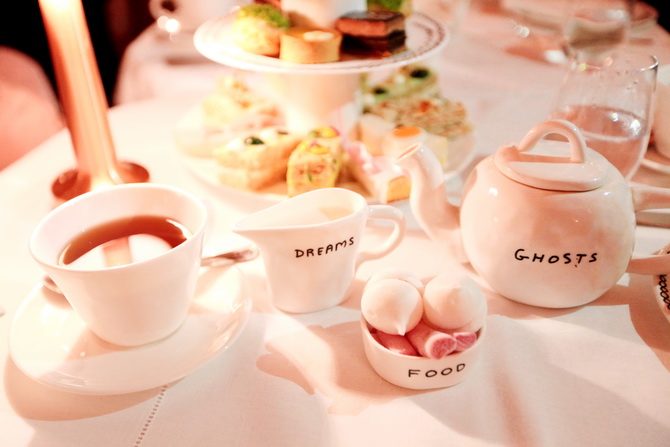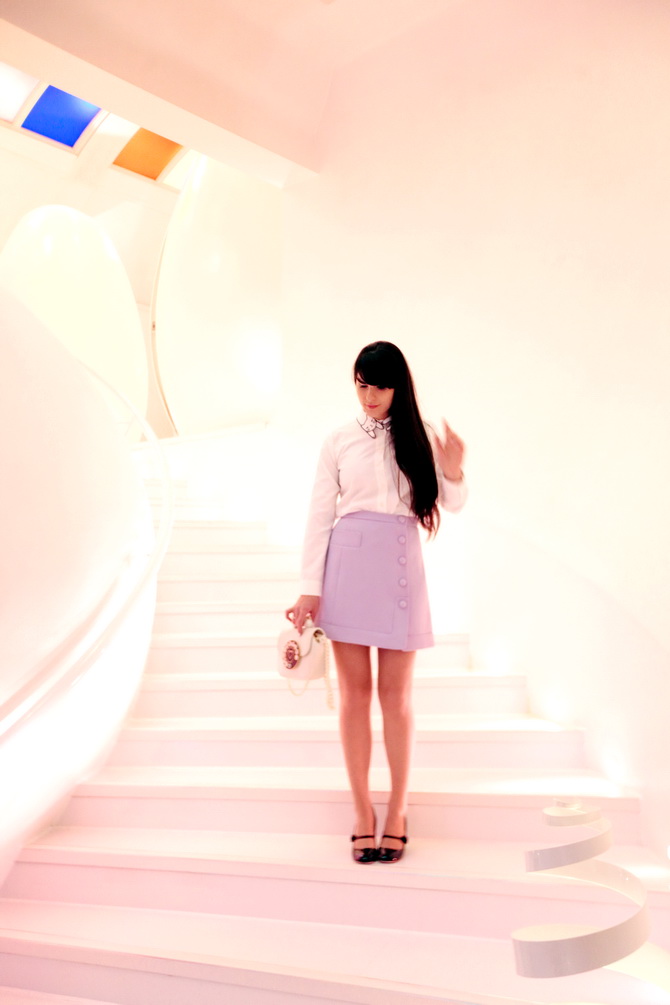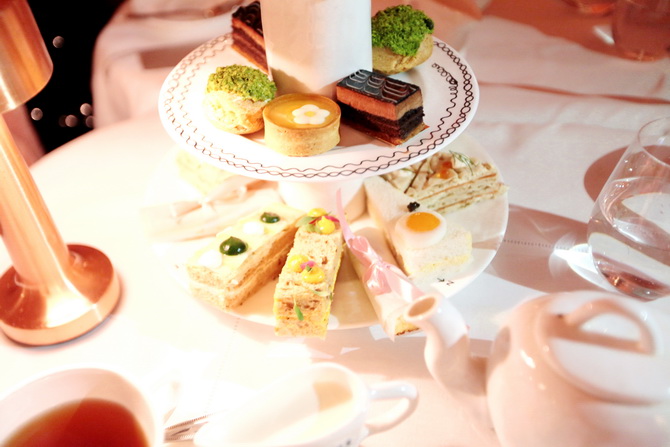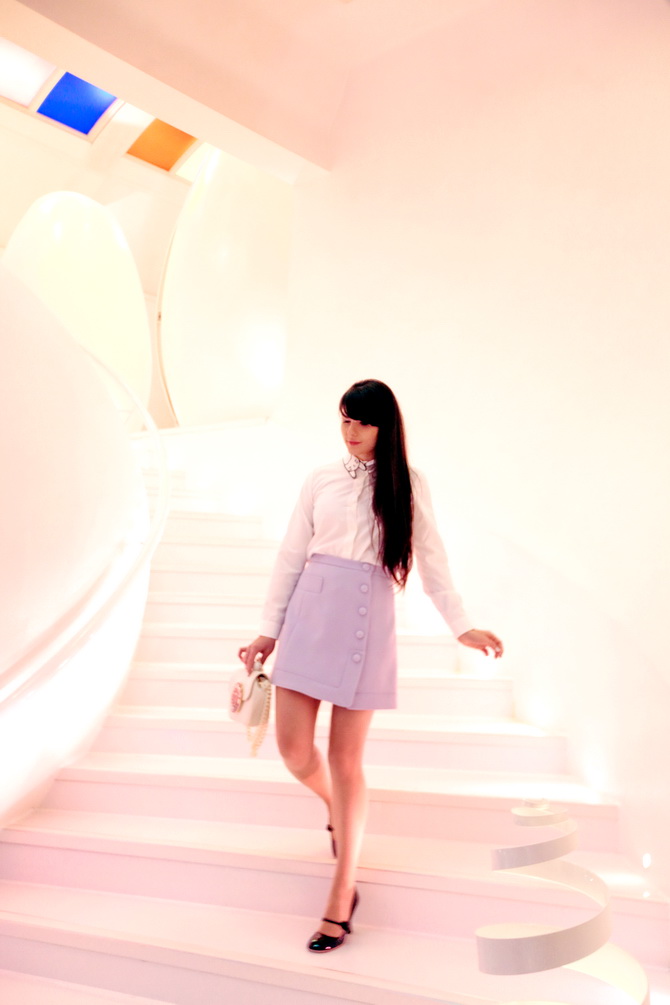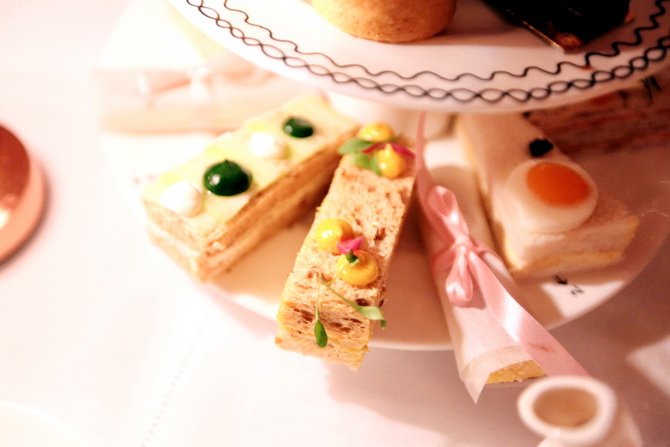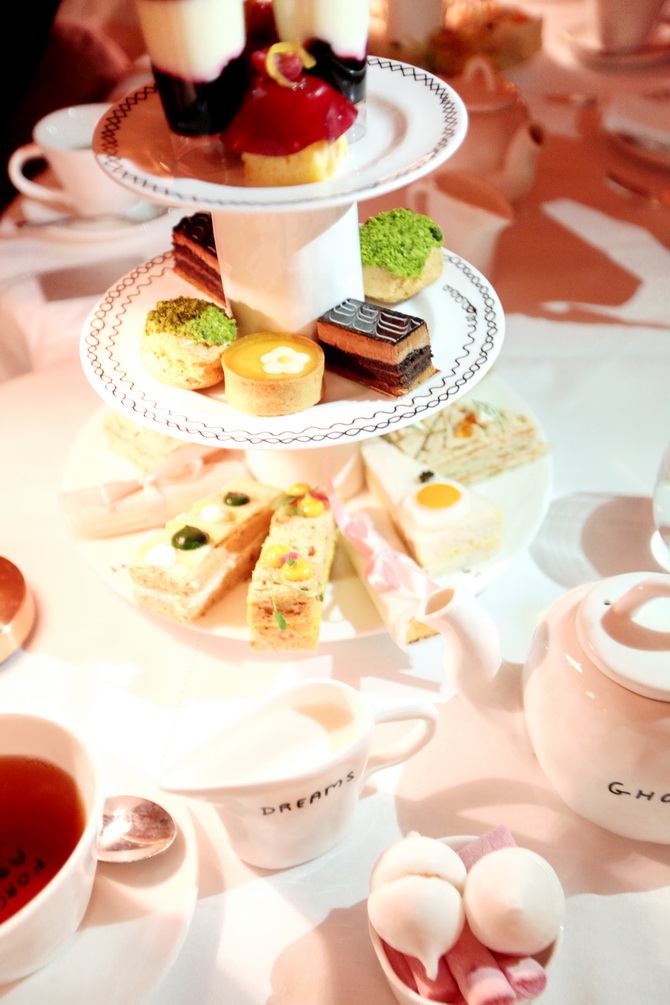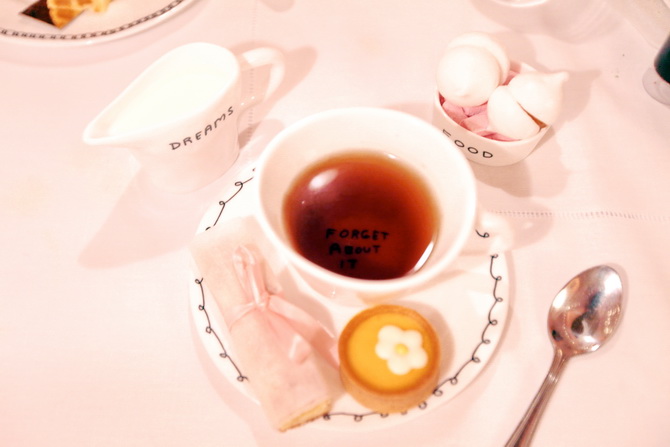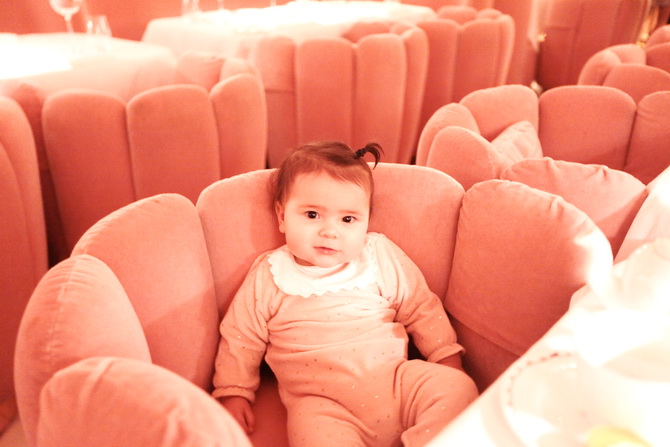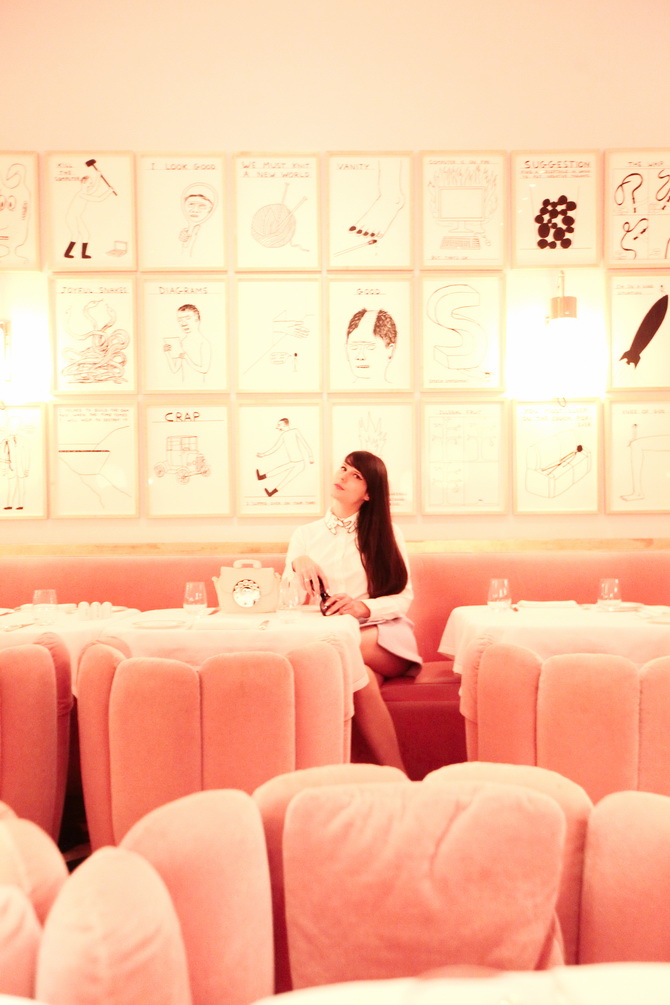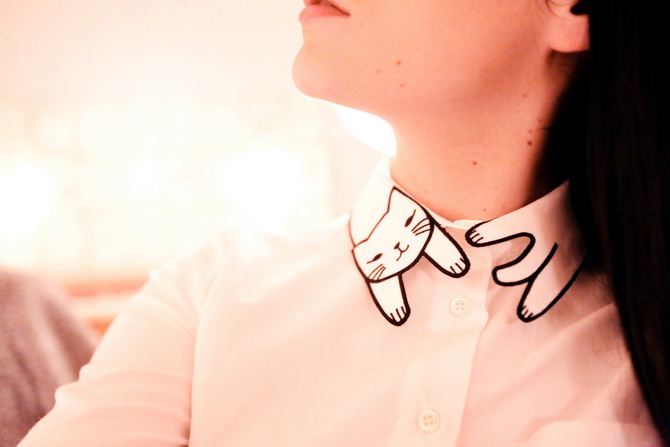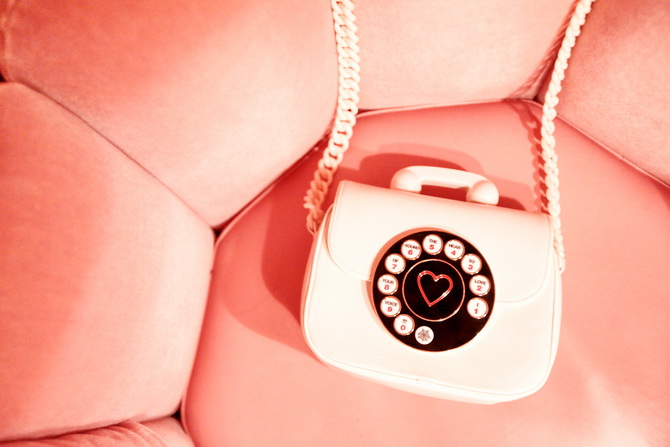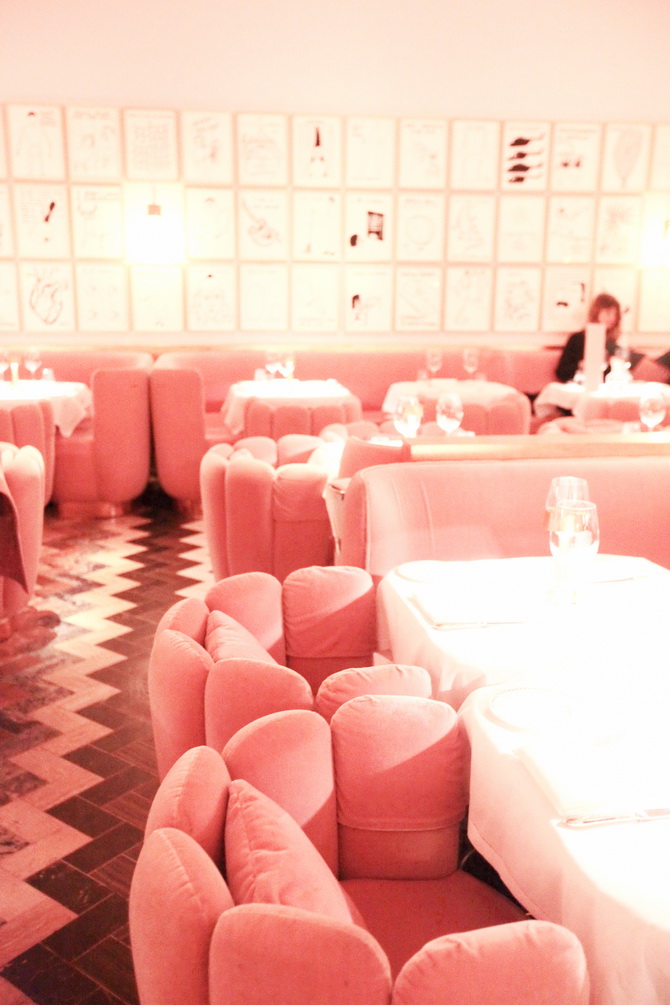 –
–
Sketch London 9 Conduit St, London W1S 2XG
–
–
Chemise / Shirt : Miss Patina
Jupe / Skirt : Carven
Sac / Bag : Charlotte Olympia
Chaussures / Shoes : miu miu
–
Iris porte un pyjama Cyrillus
–
–
Photos de tenues prises par Tokyobanhbao ( et photobomb dans les toilettes wink wink )
–
Related posts :
---