–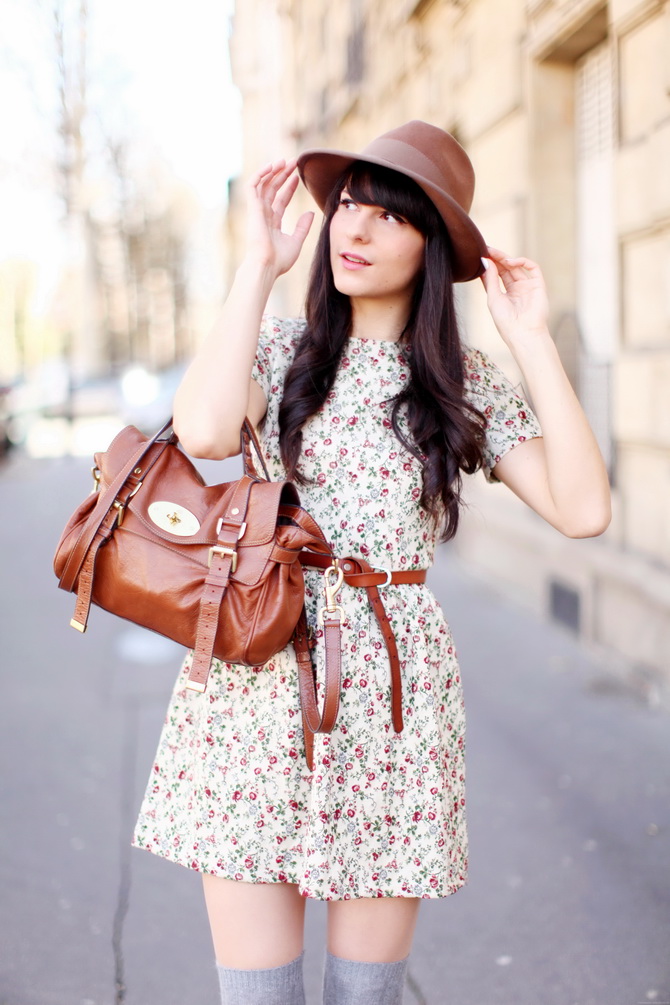 –
–
♫ ♪ The Rolling Stones – Honky Tonk Women
–
–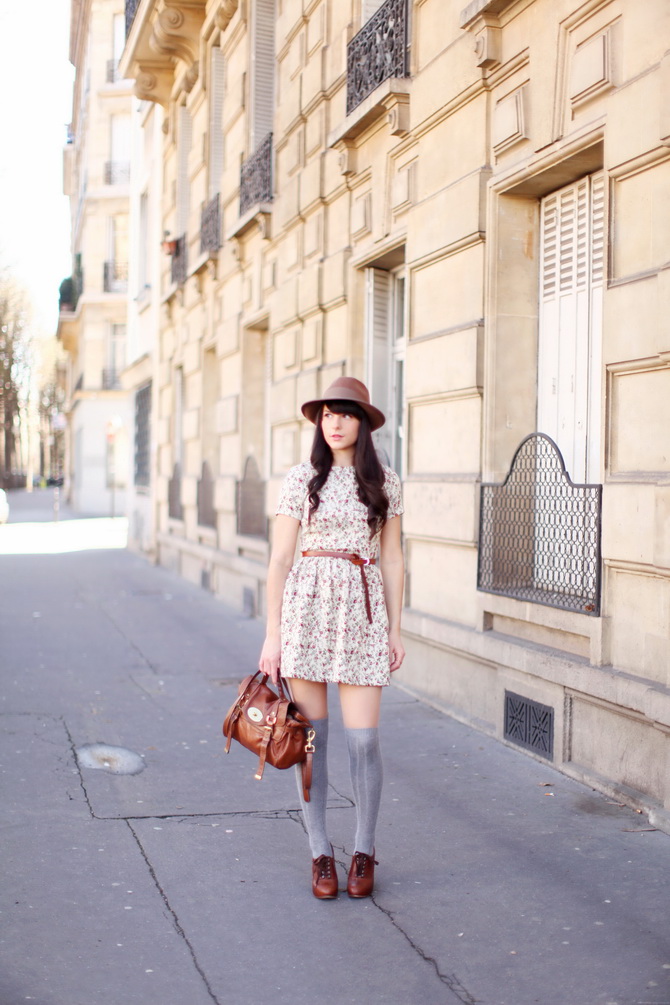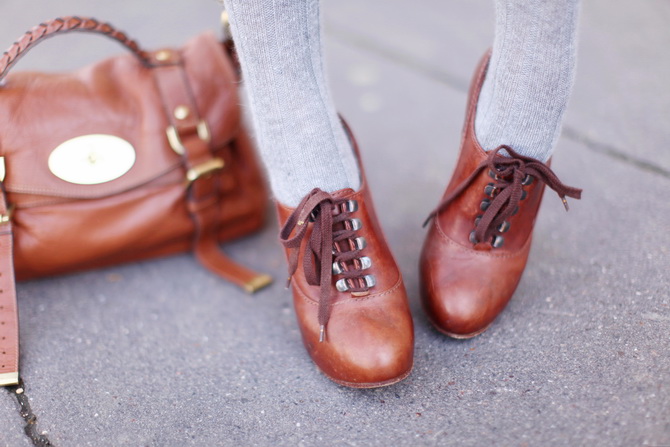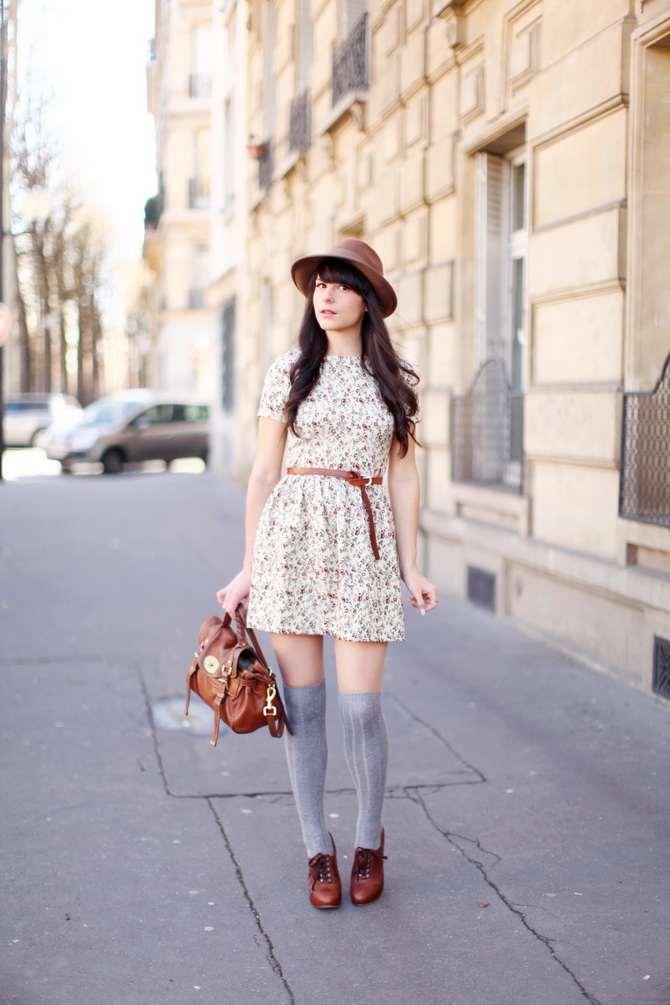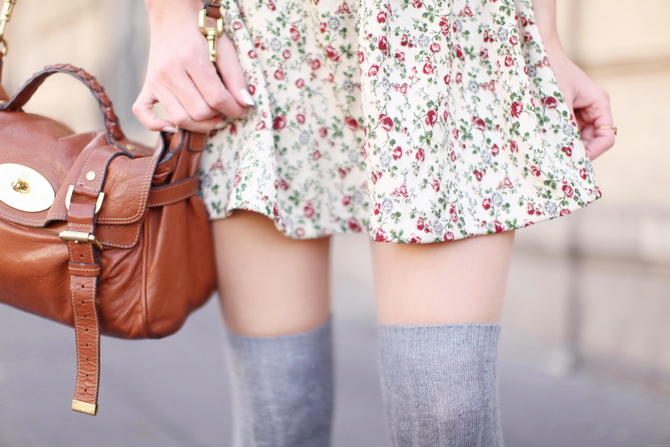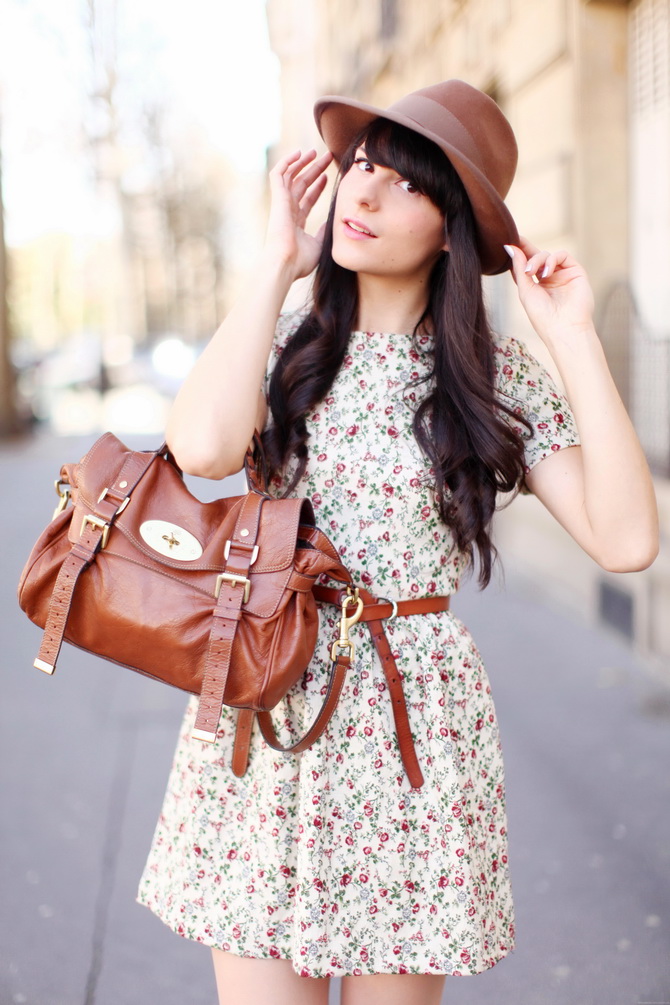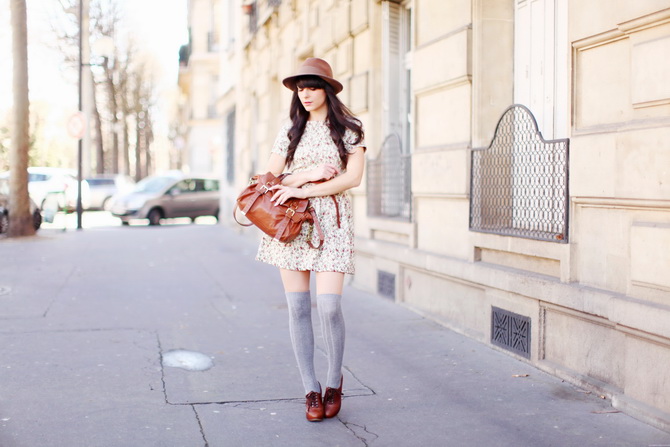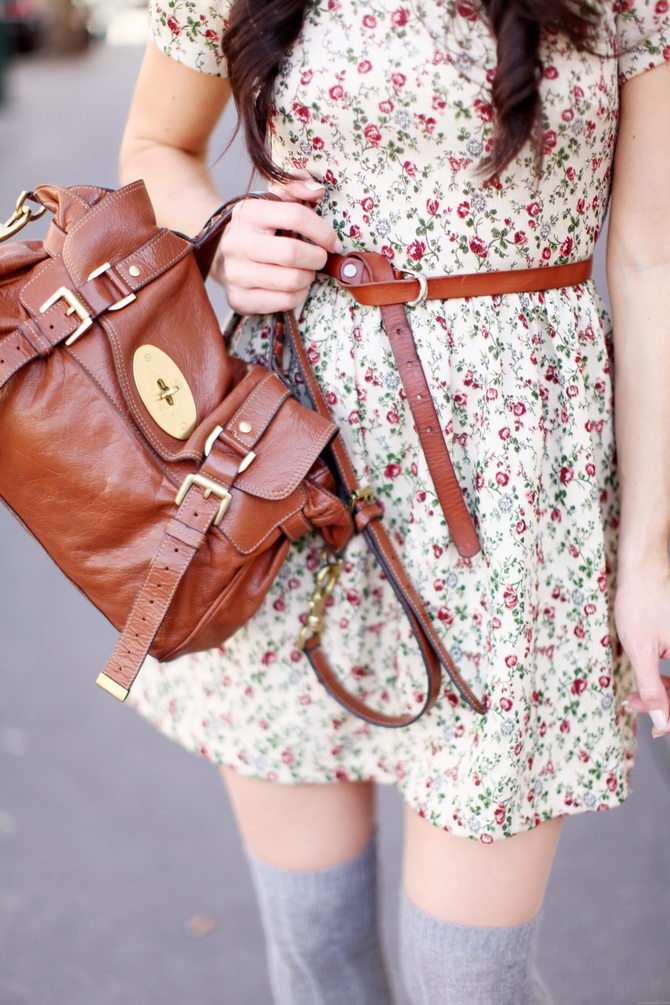 –
–
Robe / Dress: River Island
Chaussettes / Socks : ASOS
Sac / Bag : Mulberry
Chaussures / Shoes : Chloé
Chapeau / Hat : Kenzo
Vernis OPI Kyoto Pearl
–
–
–
–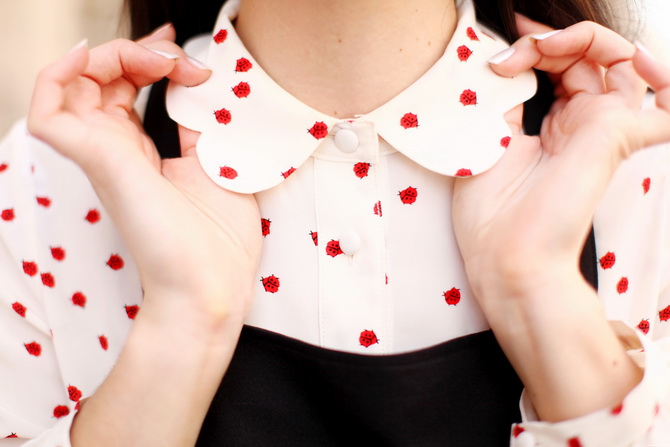 –
–
Après les chats, les coccinelles.
Et oui je n'arrête pas avec les imprimés animaliers. Je trouve celui de cette blouse Boutique by Jaeger particulièrement amusant, car de loin, on pourrait croire qu'il ne s'agit que d'une simple chemise à pois. Le col pétale aussi fait la différence. Tout dans le détail !

Et pour changer, j'adore la porter avec encore une fois… une robe salopette !
–
–
–
–
After cats, ladybugs.
I'll definitely won't stop with the animals prints. I particulary love this one on that Boutique by Jaeger blouse because you would think it's just a random polka dots blouse, if you don't look closely at it. The scalloped collar is also a favorite. All in the details !

And for a change, I like to wear it with… another pinafore dress !
–
–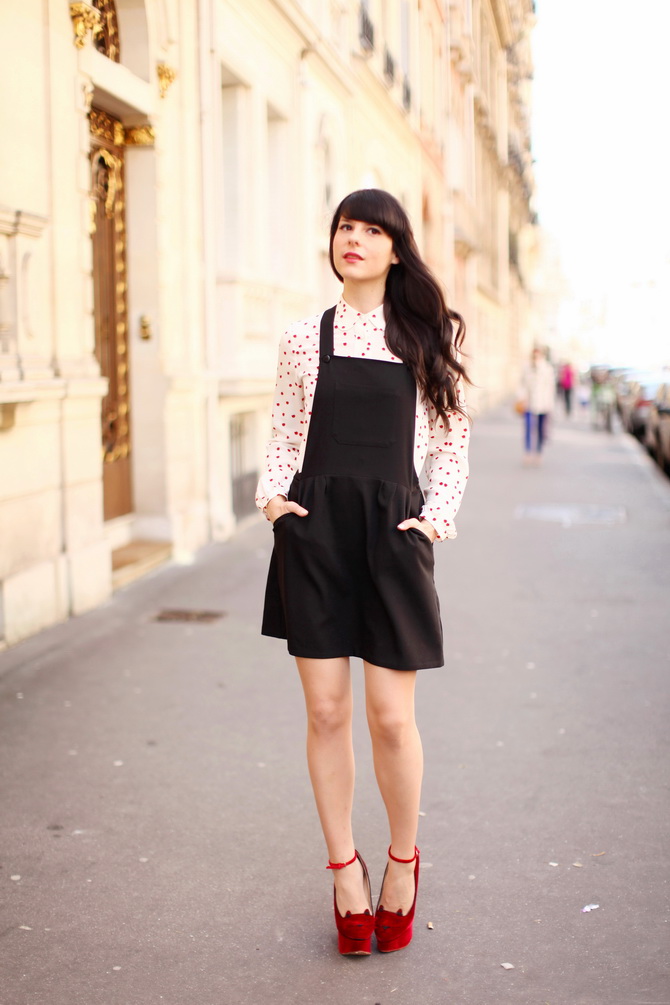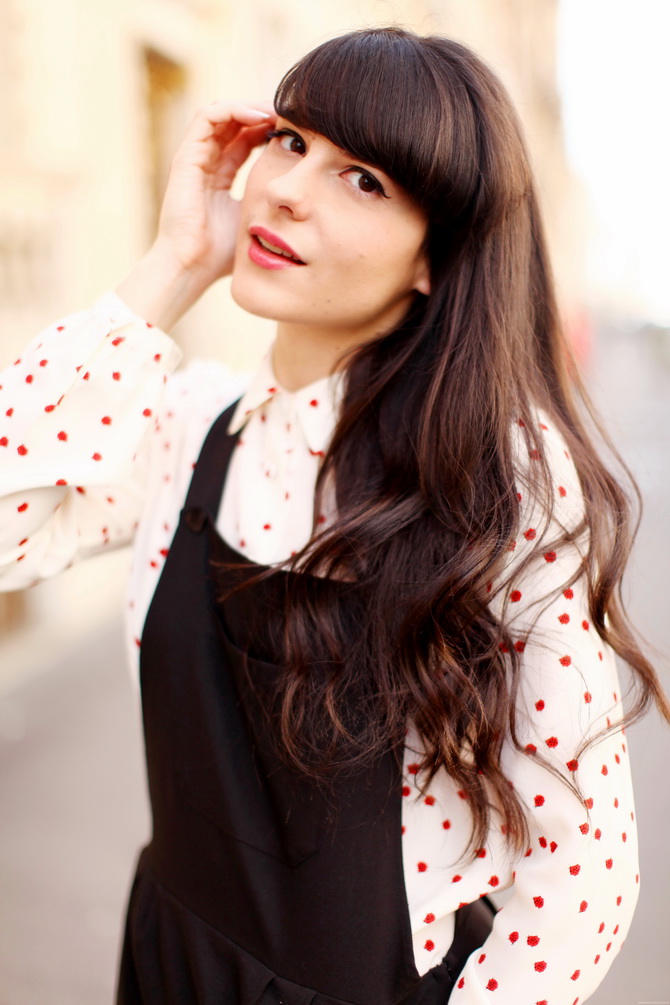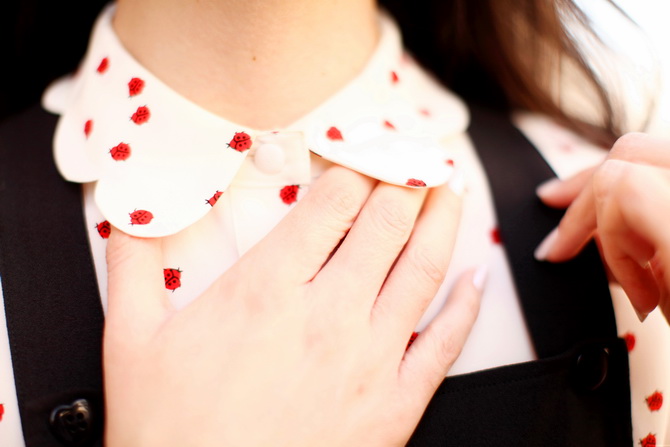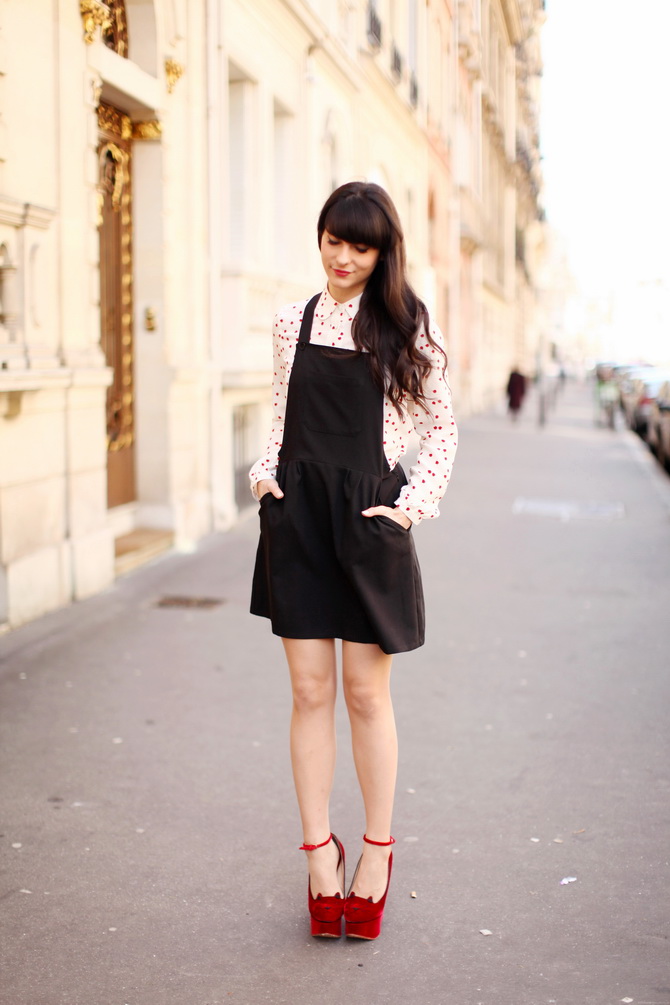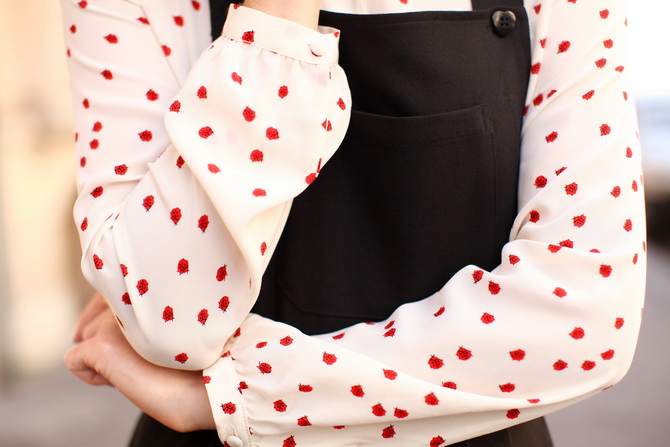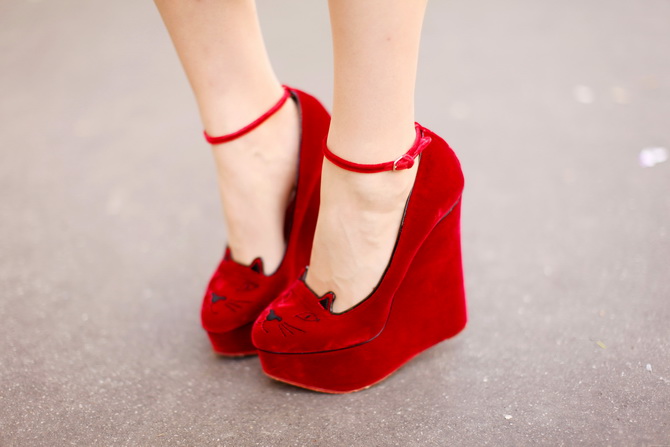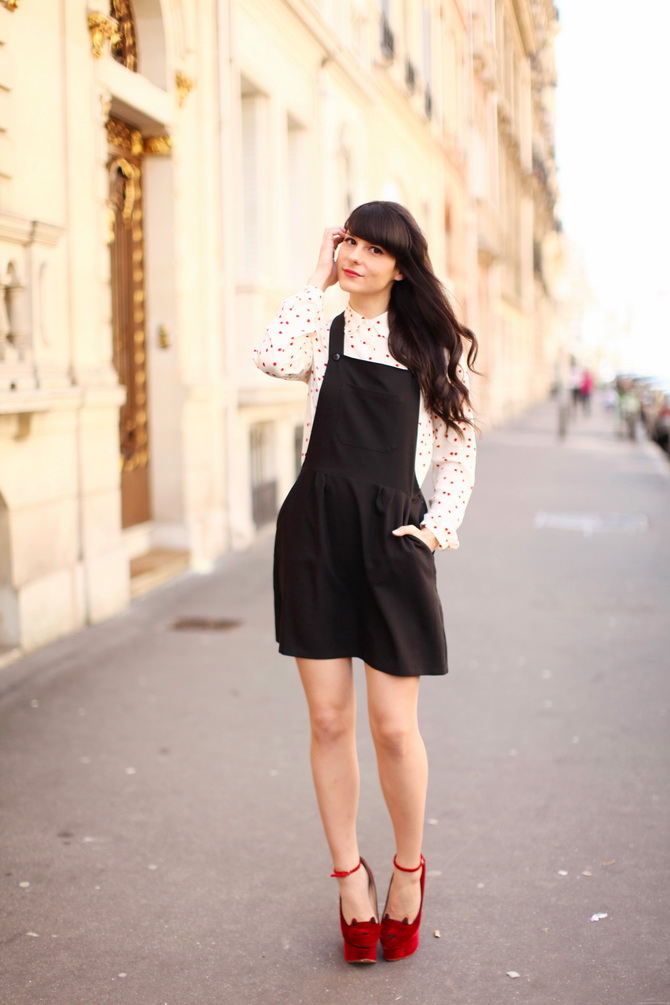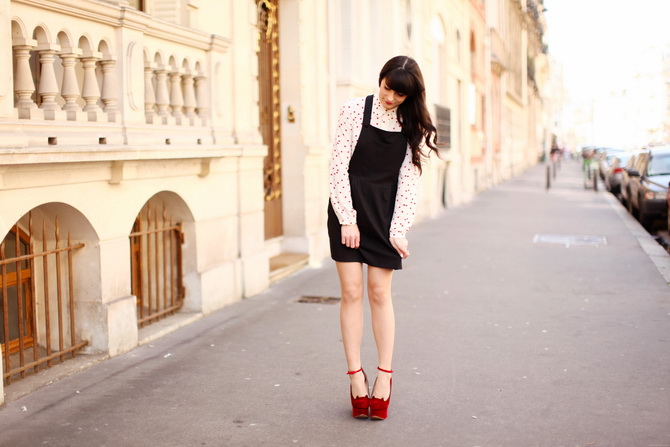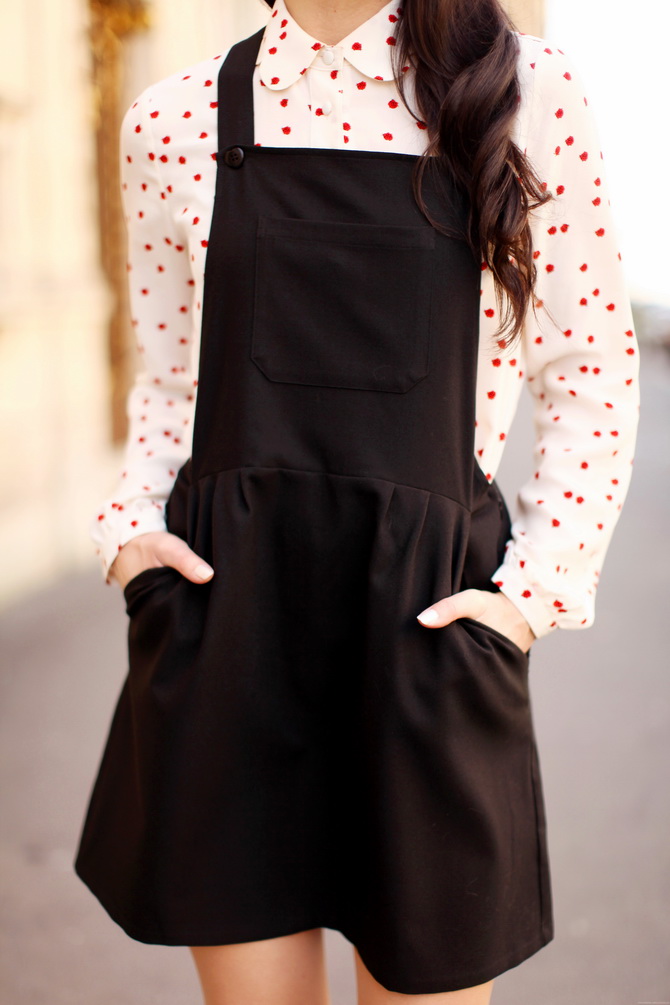 –
–

Robe / Dress : Little White Lies
Blouse : Boutique by Jaeger
Chaussures / Shoes : Charlotte Olympia
–
–
–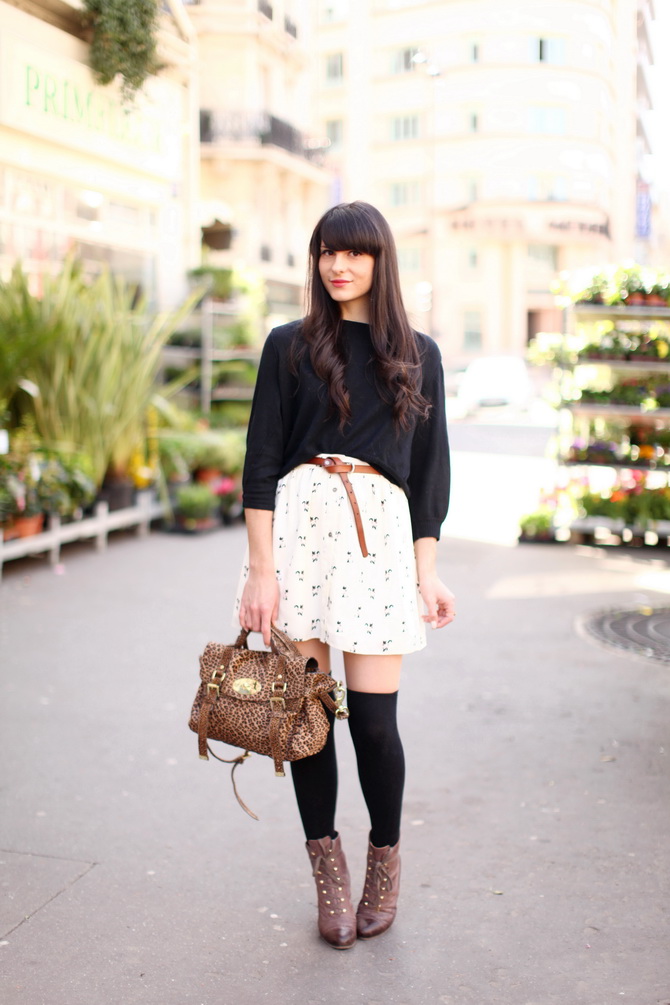 –
–
Comme cette jupe le démontre, je ne me lasse pas des chats !
Je trouve que l'imprimé félin apporte une petite touche amusante et décalée à n'importe quel vêtement ( comme le démontrent ce pull, ce pantalon, ces chaussures et même ce maquillage ).
Je me suis attachée cette fois ci à des siamois. Une façon peut être de compenser le fait de ne pas en avoir des vrais !
–
–
♫ ♪ The Smashing Pumpkins – Today
–
–
I didn't get tired of cats yet, as you can see on this skirt !
I personally find that any clothes featuring feline prints instantly gets fun and quirky ( just like this jumper, these trousers, these shoes and even that makeup )

This time, I fell in love with siamese. Maybe it's a way to compensate the fact that I don't own some real ones !
–
–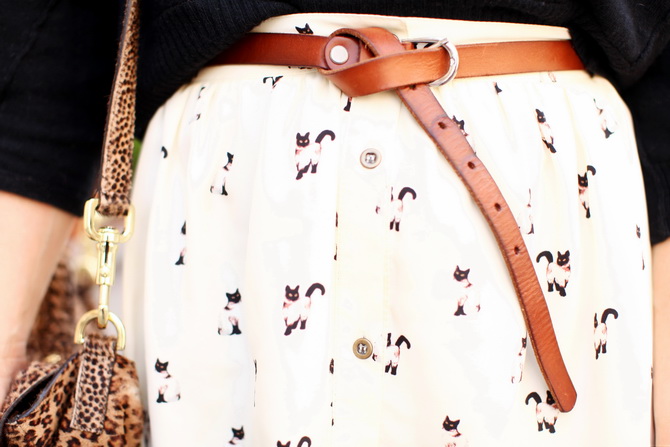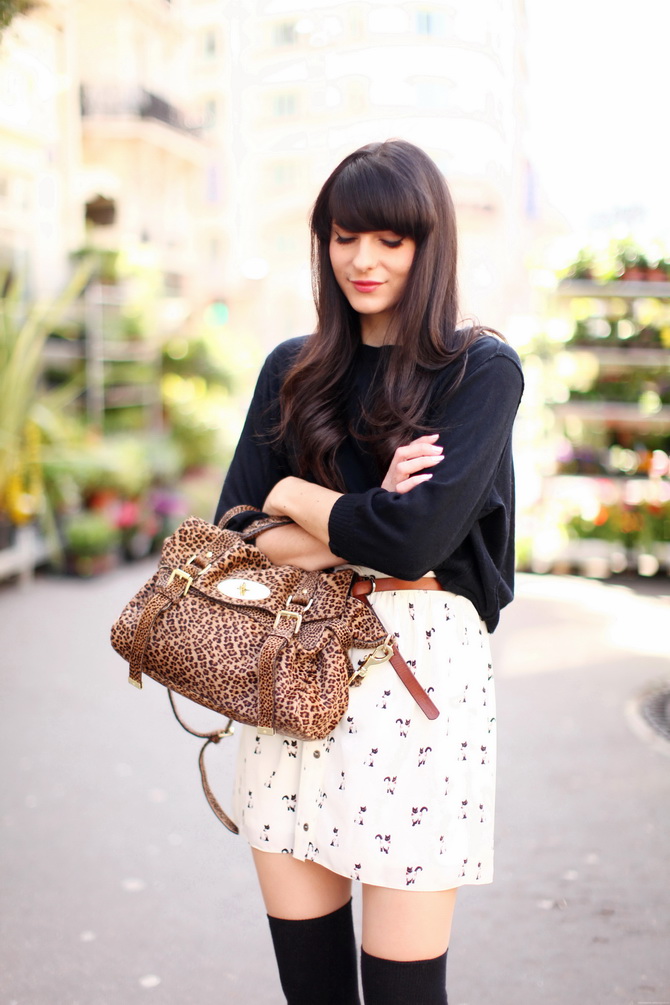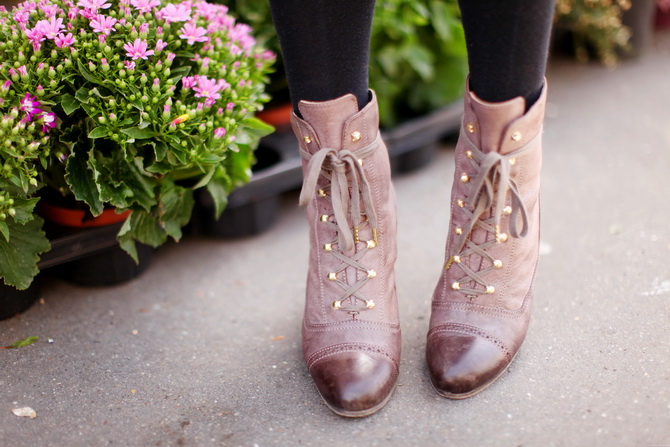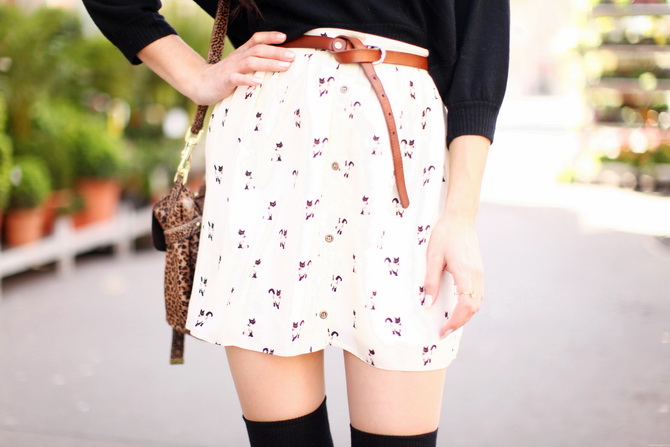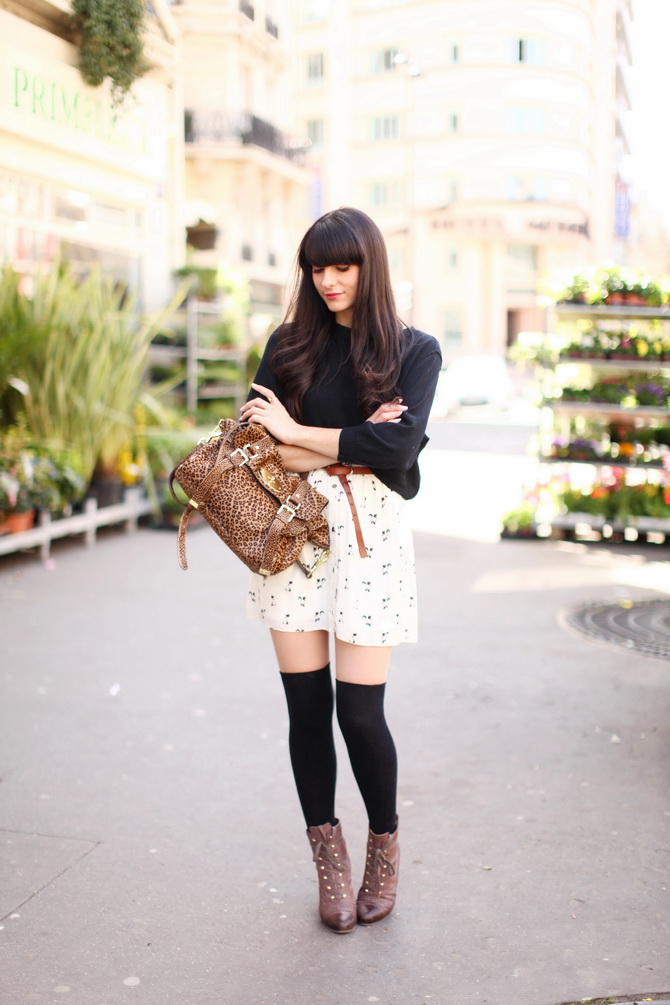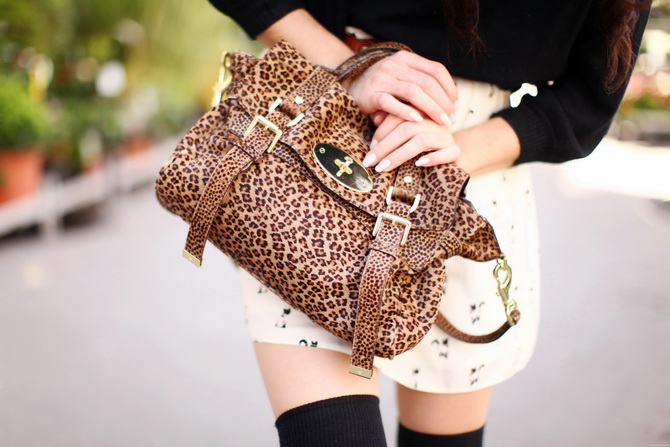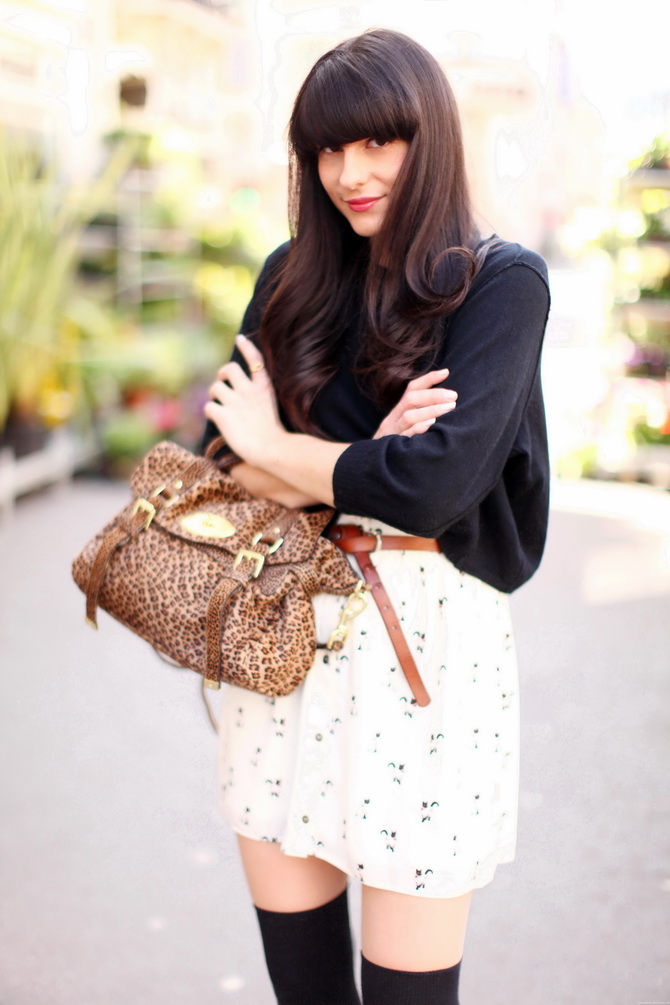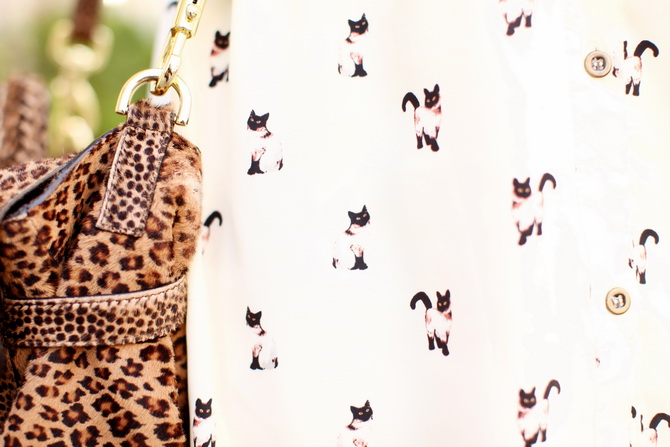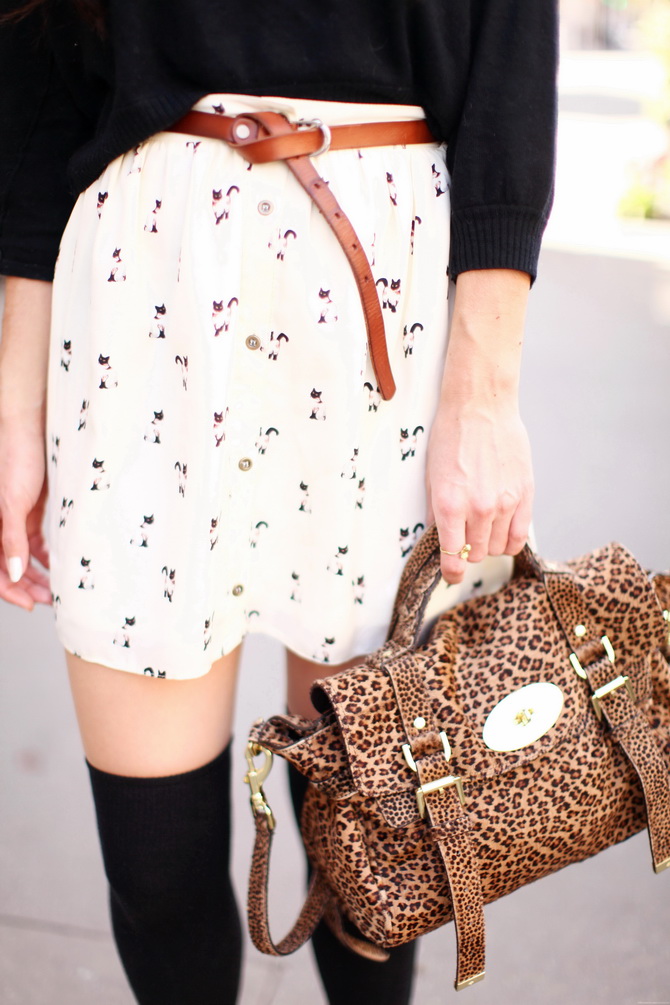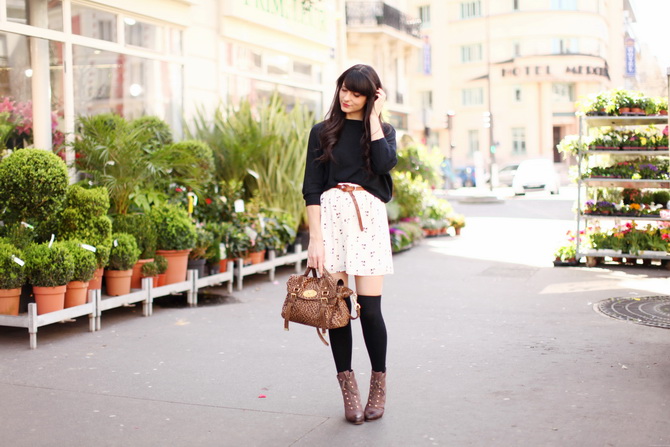 –
Jupe / Skirt : River Island
Chaussettes / Socks : ASOS
Sac / Bag : Mulberry
Pull / Jumper : ASOS
Chaussures / Shoes : Vanessa Bruno
Vernis : OPI « Kyoto Pearl »
–
–
–