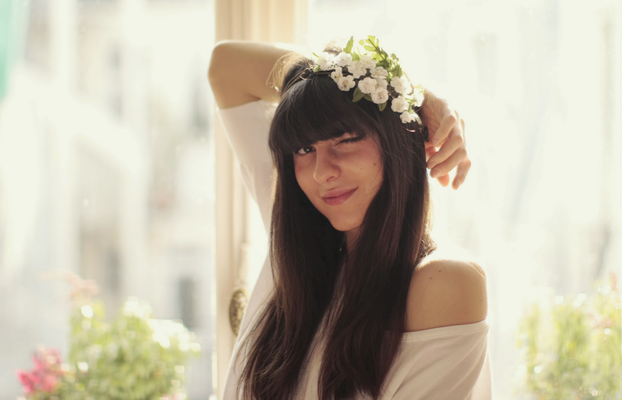 –
En ce moment la grisaille et le froid me pèsent énormément, mais un bandeau fleuris a suffit pour me redonner le sourire et la bonne humeur !
C'est une création de Maheva, qui fait de sublimes accessoires sous le nom de Cœur d'Artichauts.
Sinon pour revenir au casting It's my time dont j'ai déjà parlé auparavant, je tiens à vous prévenir que celui ci touche bientôt à sa fin, et que c'est donc maintenant ou jamais !
Pour ceux qui ont raté les précédents épisodes: il s'agit d'un casting mondial organisé par Benetton, à la recherche pour sa prochaine campagne de candidats avec une personnalité intéressante.
J'ai cru comprendre que certaines d'entre vous s'y étaient inscrites, je vous souhaite donc bonne chance  !
–

♪ Fleetwood Mac – Brown Eyes  (Maulongated Version) ♫

–
Cold weather and grey skies might be getting me down, but sometimes a flowery headband is just enough to lift my mood!
This one was made by Maheva, who creates the most wonderful accessories under the moniker, Cœur d'Artichauts.
On a side note, if you are thinking about entering the It's my Time contest that I've already mentioned, the deadline is fast approaching, so it's now or never!
To those of you who might've missed previous posts about this, Benetton has launched a worldwide casting call for a new campaign featuring models with interesting personalities.
From what I gather, it sounds like some of you have already entered; best of luck to you!
–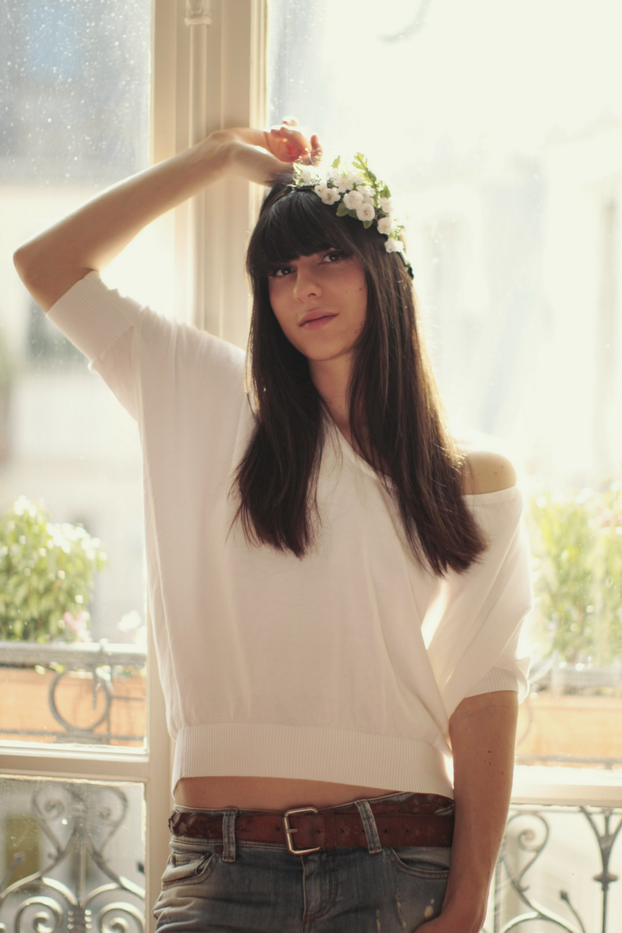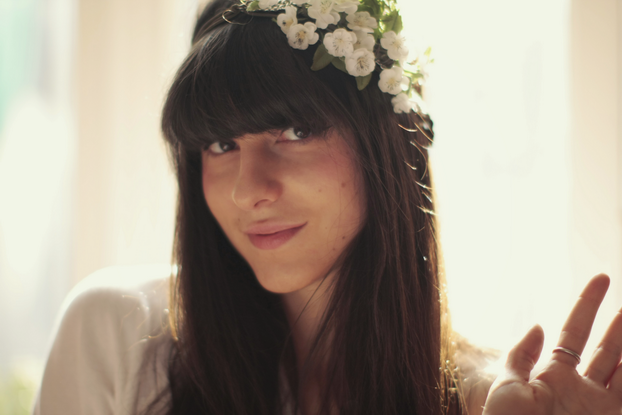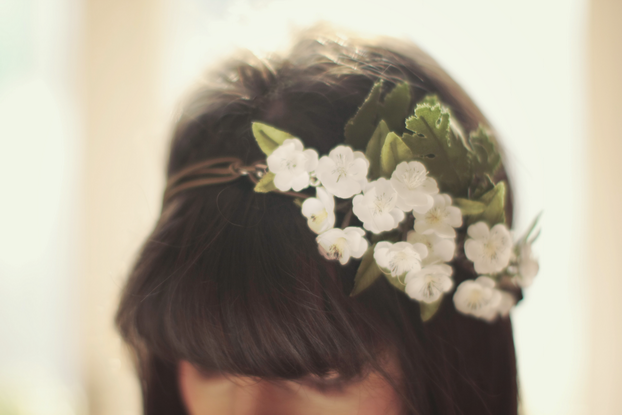 –
T-shirt , Jeans : Benetton
Bandeau / Headpiece : Cœur d'Artichauts
Ceinture / Belt: Vintage

–
Related posts :
---