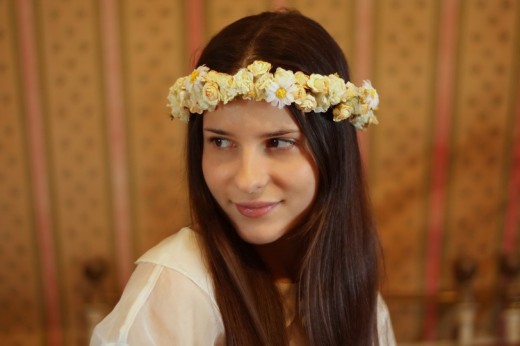 –
A beautiful crown of flowers… Oh, I've always dreamed of owning one!
Since I've never been able to find a great one that I could afford, not even in an old attic, on the Internet, or anything, I decided it was time to make one myself.
I think this may be a first on this blog… Do it yourself fashion!
I'm hoping this change of pace might inspire those of you who also pine for a crown of flowers to take matters into your own hands as well!
–
Music: Devendra Banhart – Long haired child
–
Une belle couronne de fleurs, voilà ce que j'ai toujours rêvé d'avoir.
A défaut d'en trouver une aussi jolie qu'abordable en vide grenier ou sur internet, j'ai décidé d'en réaliser une mois même.
Notez que c'est un moment mémorable style « mode et travaux » sur ce blog aujourd'hui !
Cela change effectivement de d'habitude, mais peut être que cela pourra servir à celles qui souhaitent fabriquer une couronne à leur tour ?
–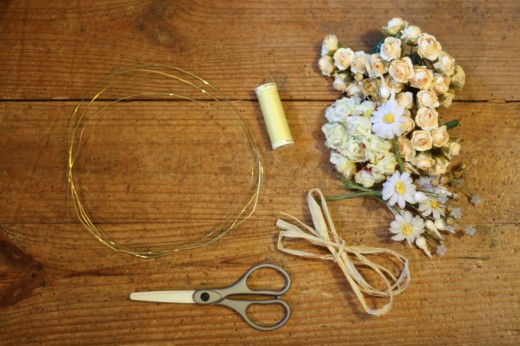 (a piece of wire, fabric and/or paper flowers, raffia ribbon)
( Fil de fer, fleurs en tissus et en papier, raphia, fil )
–
There are multiple ways to go about this.
Since I wanted to make a well-stocked crown, I first used a piece of wire to create a base.
For a sparser crown, simply connect the flowers simply by interlacing the stems.
Il y a plusieurs manières de procéder.
La couronne que j'ai souhaité faire étant assez garnie, j'ai pris du fil de fer pour réaliser une base.
Pour les couronnes moins épaisses, ont peut relier les fleurs directement entres elles en entrelaçant leurs tiges.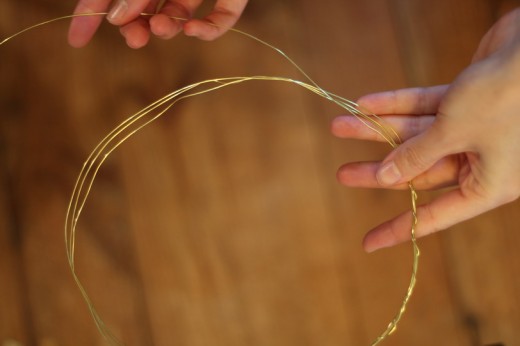 –
Wind the stems around the ring.
Enrouler les tiges autour du cercle.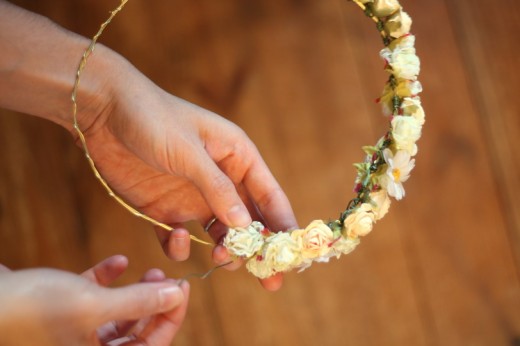 –
I used some thread to sew on a few extra details.
J'ai rajouté quelques petits détails en les cousant avec du fil.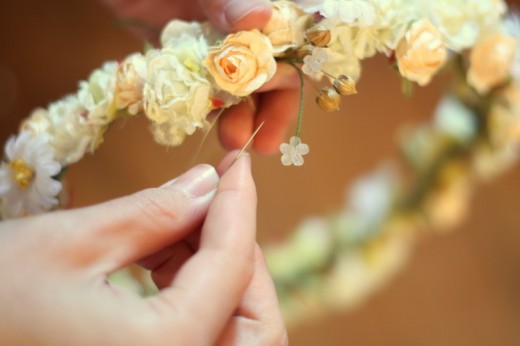 –
I also added a bit of braided raffia ribbon.
Et ajouté un peu de raphia tressé .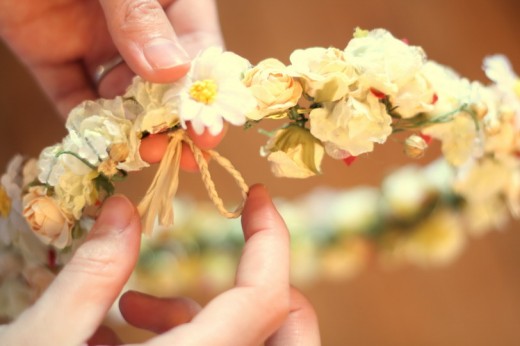 –
And there you go! Doing something yourself is often the best way to do it right!
Et voilà, on est jamais mieux servi que par sois même !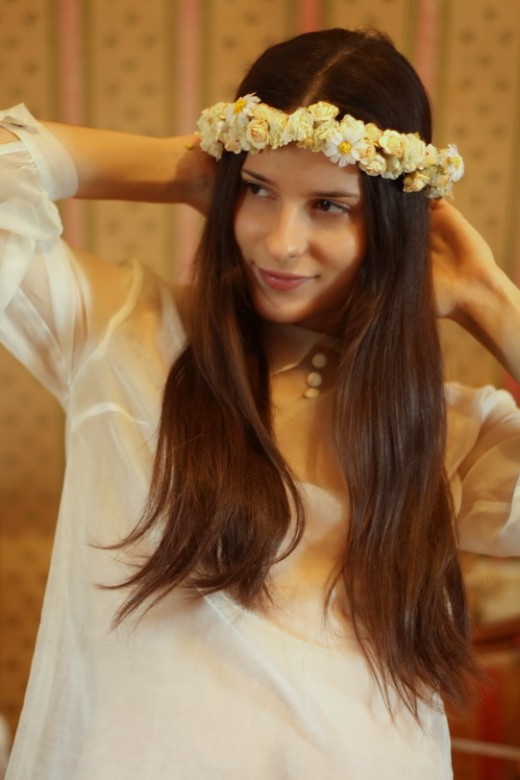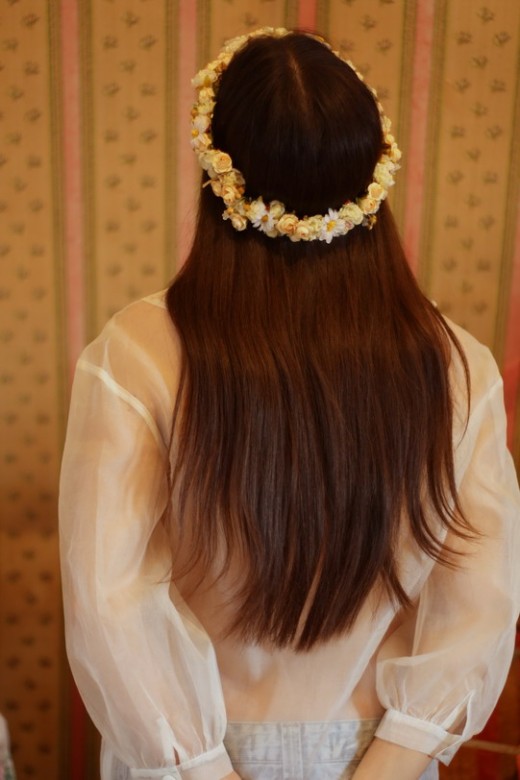 –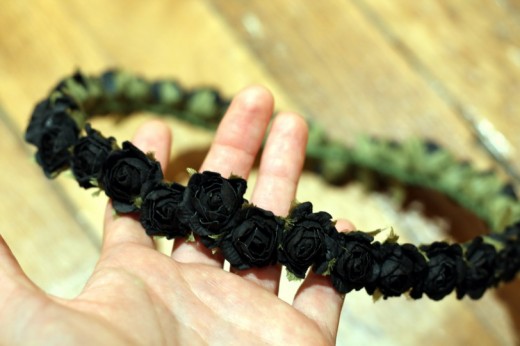 I also made another crown with black flowers, it's much simpler, and just as easy to make by tying the flower stems together.
J'en ai également réalisée une autre avec des fleurs noires, beaucoup plus simples, et rapide à faire, en reliant les tiges des fleurs entres elles.
–
–
Flowers found in a rural craft shop.
Fleurs dénichées dans une mercerie de province ( oublié le nom ).
Blouse By Alix
–
Related posts :
---