–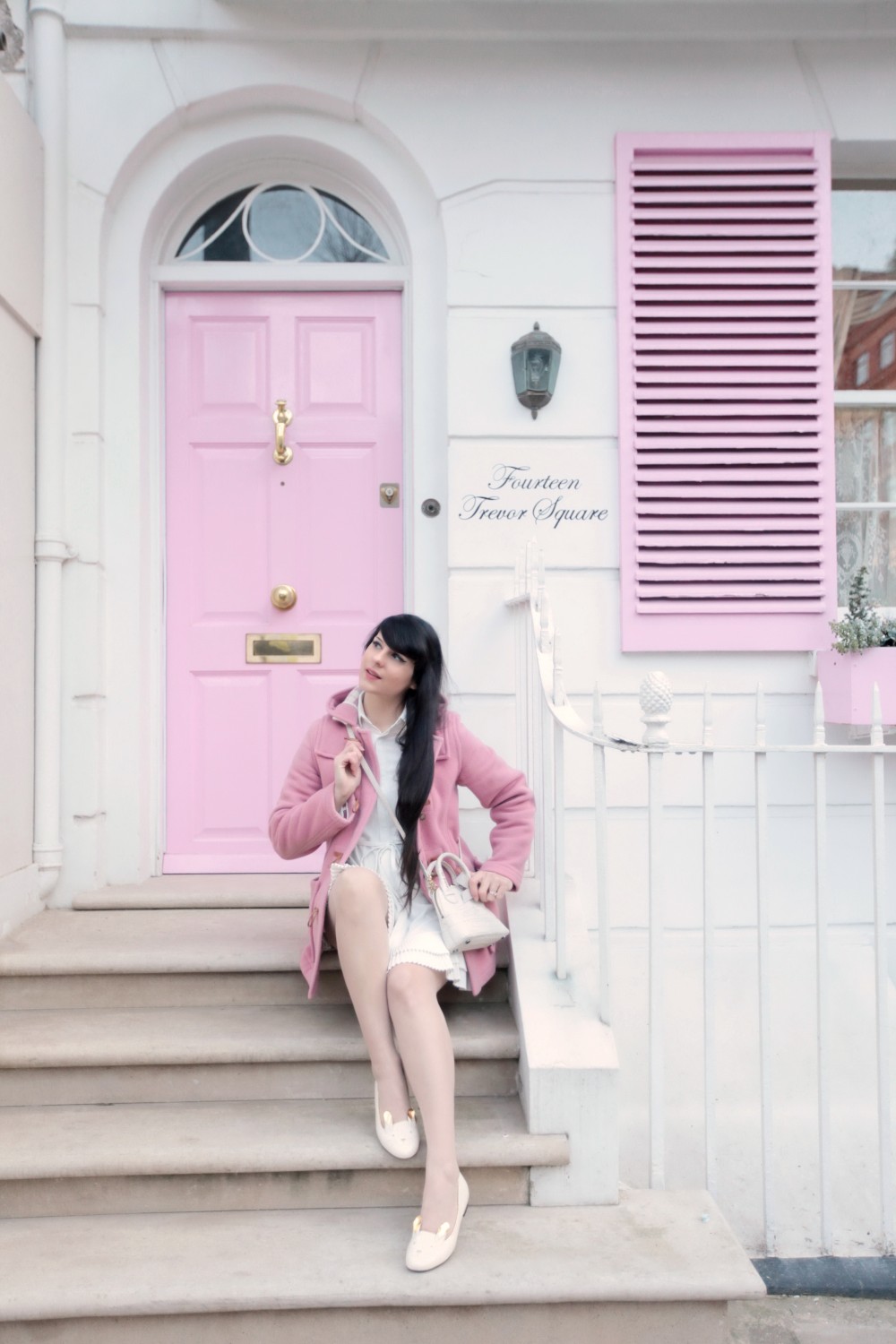 –
–
Je pense avoir trouvé l'équivalent Londonien de la fameuse « Pink Door » de Palm Springs.
Elle se trouve non loin du grand magasin Harrods, et son extérieur soigné attire immédiatement l'attention.
Avec mon duffle coat rose et mes jambes aussi blanches que les murs, je me fondait merveilleusement bien dans le décor !
–
–
♫ ♪ Think Pink – Funny Face OST
–
–
I think I found the london version of the famous « Pink Door » of Palm Springs.
It's not far from the Harrods department store , and its very neat exterior immediately attracts attention
With my pink coat and legs as white as the walls, I blended quite wonderfully in the decor !
–
–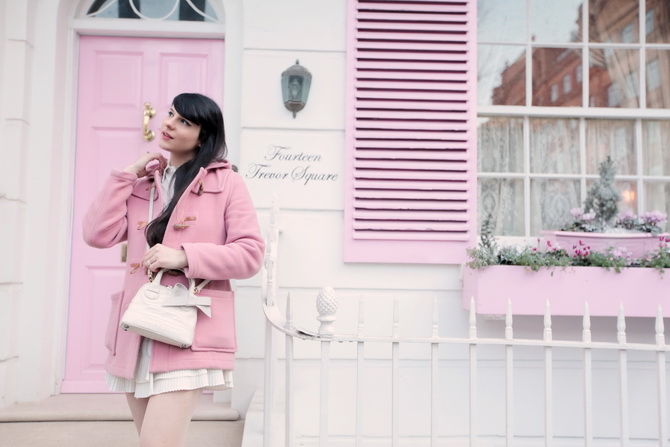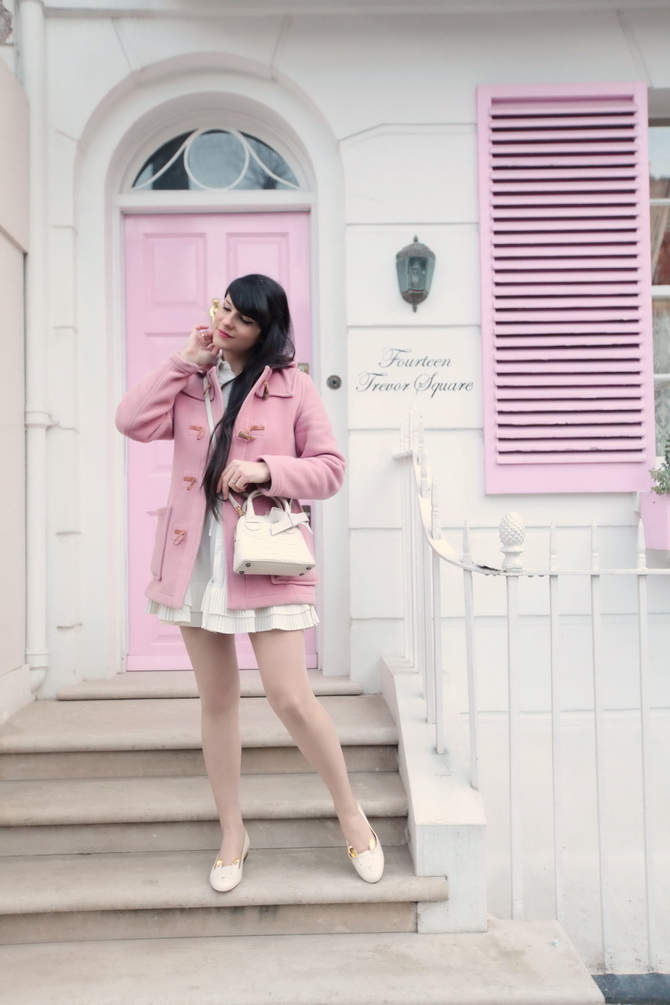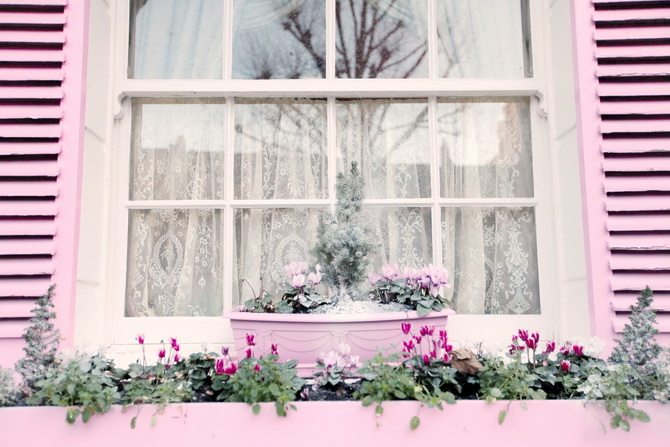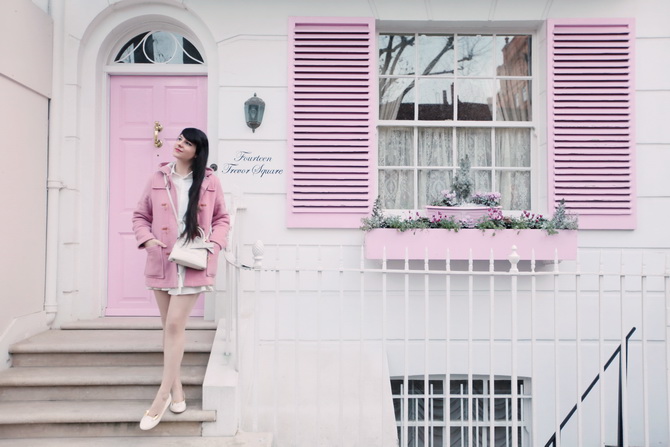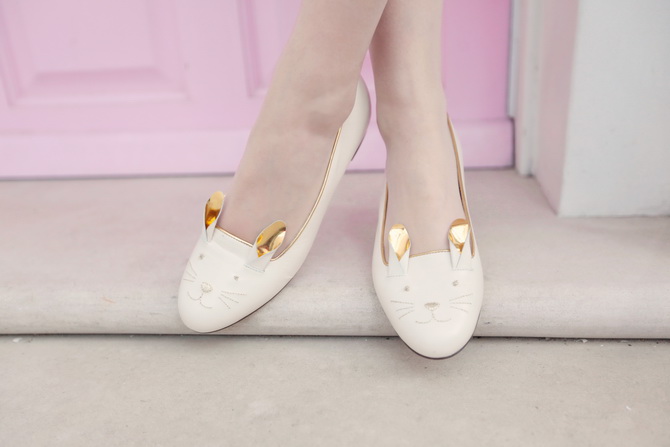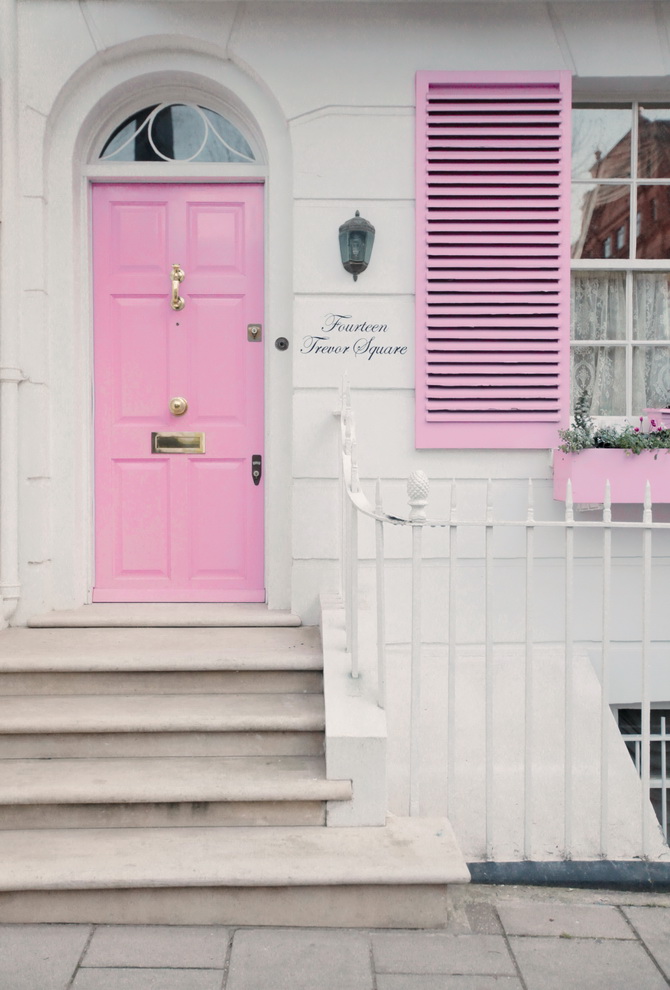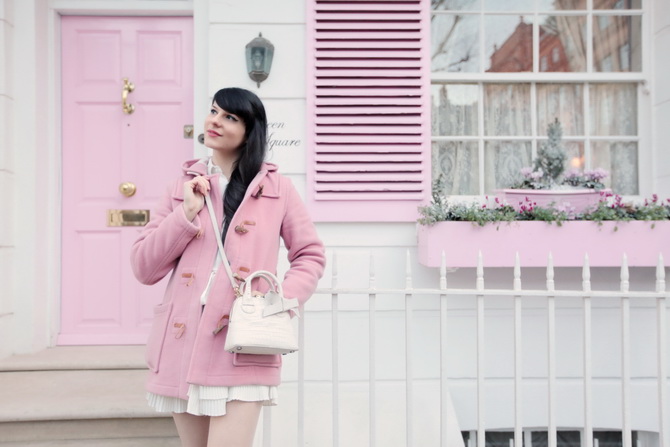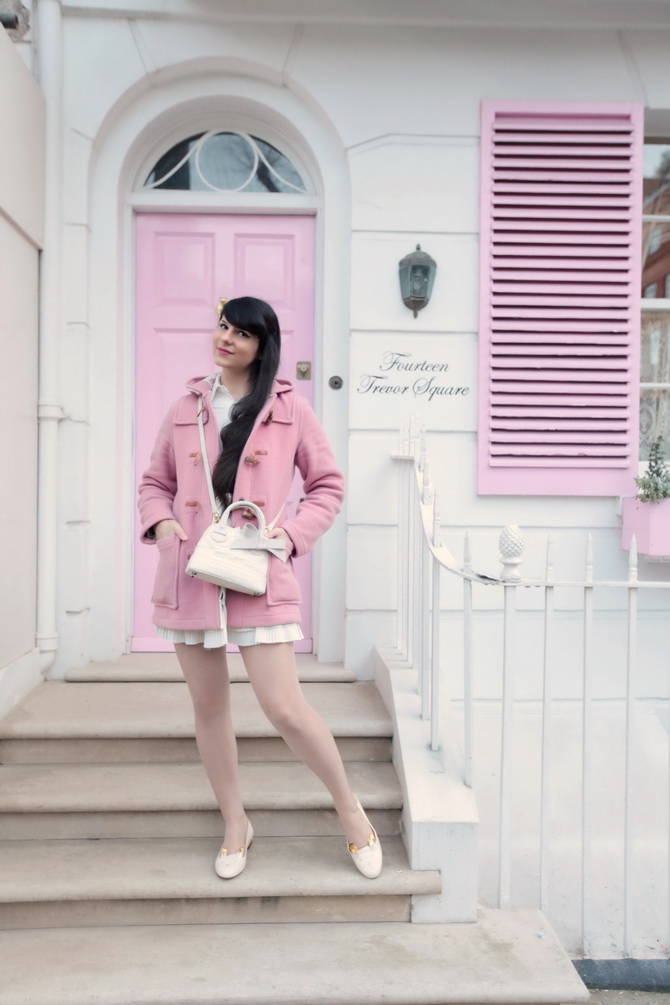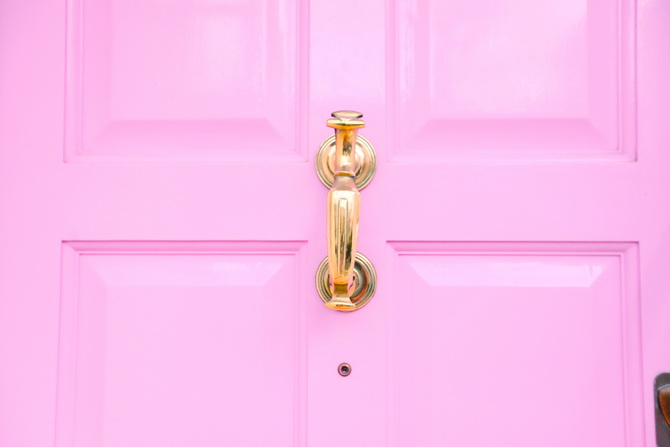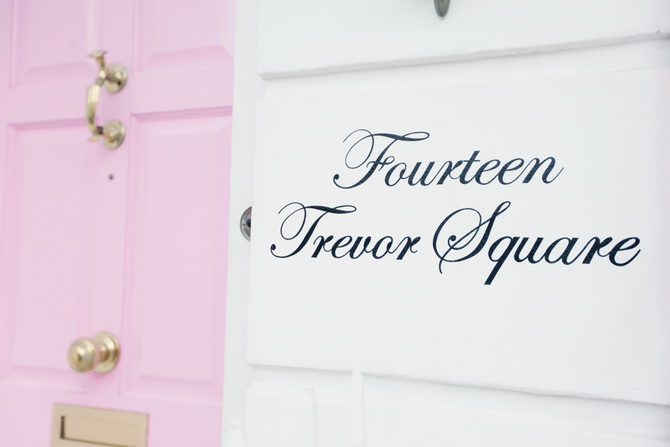 –
–
Manteau / Coat : Gloverall
Robe / Dress :Chicwish
Chaussures / Shoes : Charlotte Olympia
Sac / Bag : Paule Ka
–
–
–
–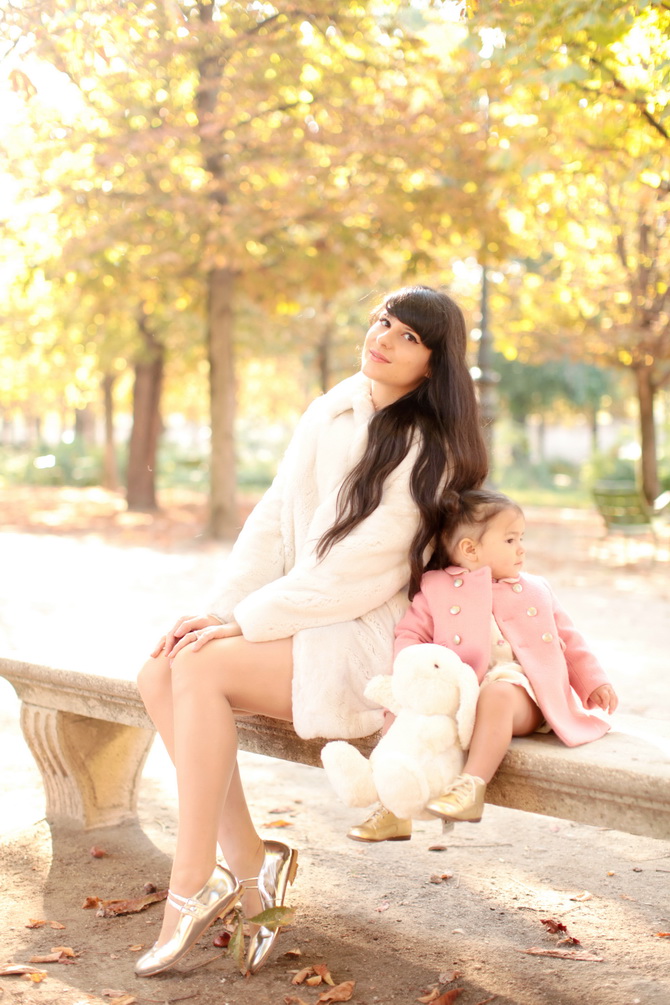 –
–
J'avais assisté au défilé Bonpoint automne hiver 2016 en janvier dernier ( ici ), et c'est avec grand plaisir que je vous présente un look mère fille issu de cette ravissante présentation.
–
J'avais craqué sur le très délicat imprimé avec des roses, présent sur une petite robe et un ensemble twin set, et sur de ravissants manteaux. 
Nous sommes donc toutes les deux subtilement coordonnées, grâces aux pièces de la collection YAM Bonpoint qui permet aux grandes sœurs ou même aux mamans d'être assorties aux plus petits.
-!
Depuis ses premiers pas il y a 3 mois, c'est  la première fois qu' Iris porte un joli manteau bien coupé, et elle était tellement craquante avec son allure de petite fille modèle dans les allées du jardin des Tuileries que j'aurais bien pu lui offrir au moins dix tours de manège !
–
–
–
–
Attending the Bonpoint FW 2016 show was already quite something ( here ), but as the brand offered us to, getting to wear some pieces from this gorgeous collection  for a mother daughter shoot feels even more like a dream !
–
My favorite thing from the presentation was a roses print seen on a little dress and a knitted twin set, along with some beautiful coats.
The best thing here is that we can be subtly coordinated, as the YAM collection offers the opportunity to big sisters or even mothers to match the little ones.
–
Since her first steps 3 months ago, it's the very first time for Iris to wear a coat ( and what a perfectly tailored one ! ). She was so sweet walking down the alleys in the jardin des Tuileries and riding a horse on the carousel, I could have seriously burst into tears !
–
–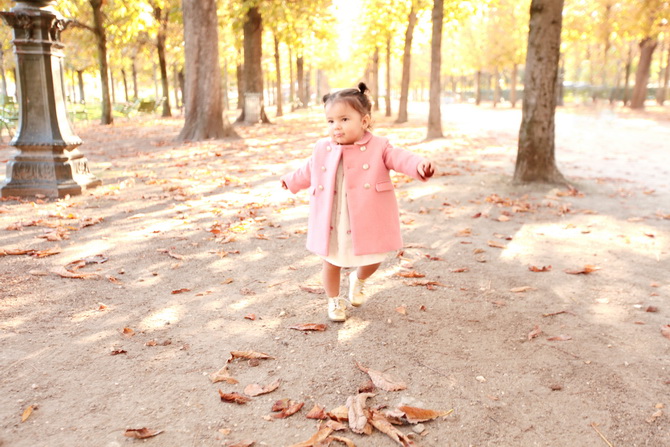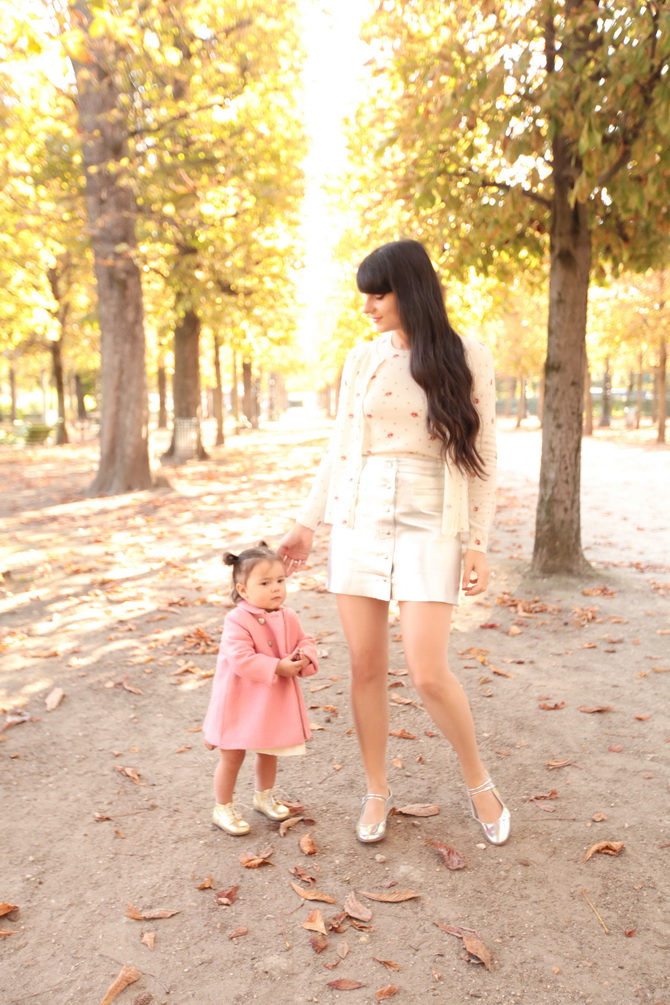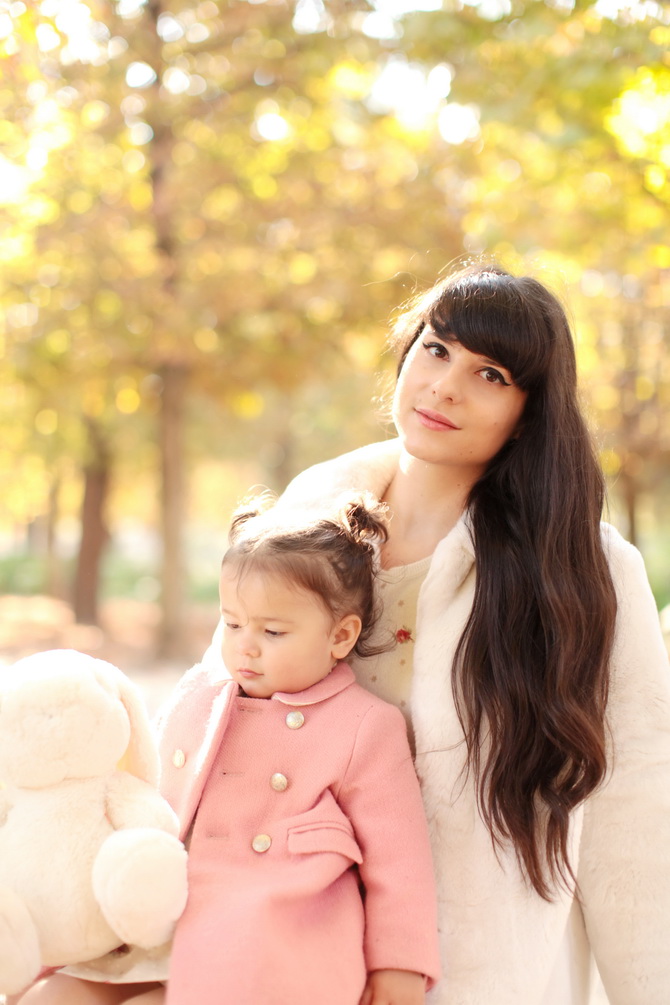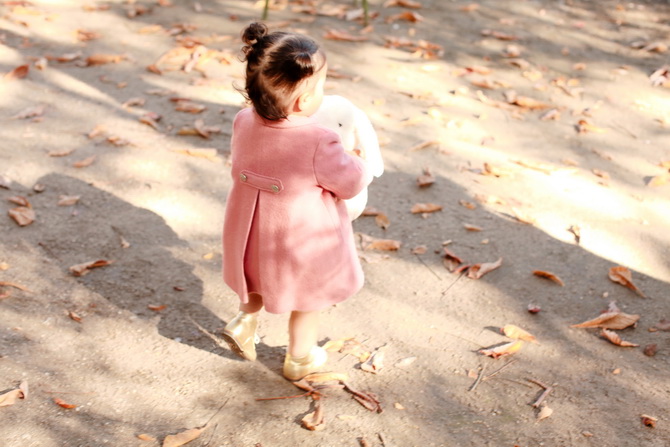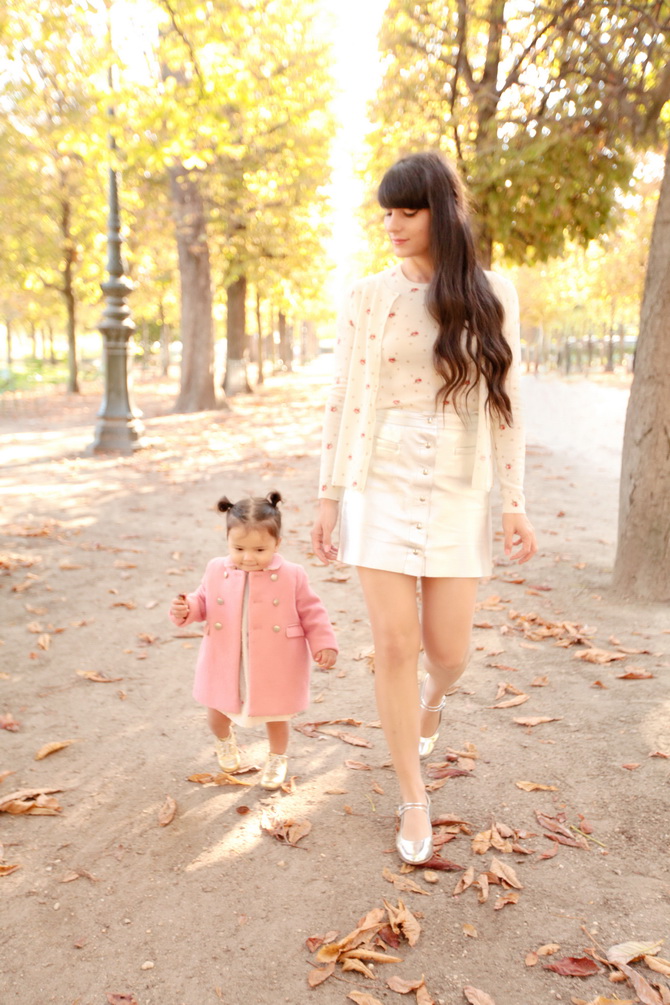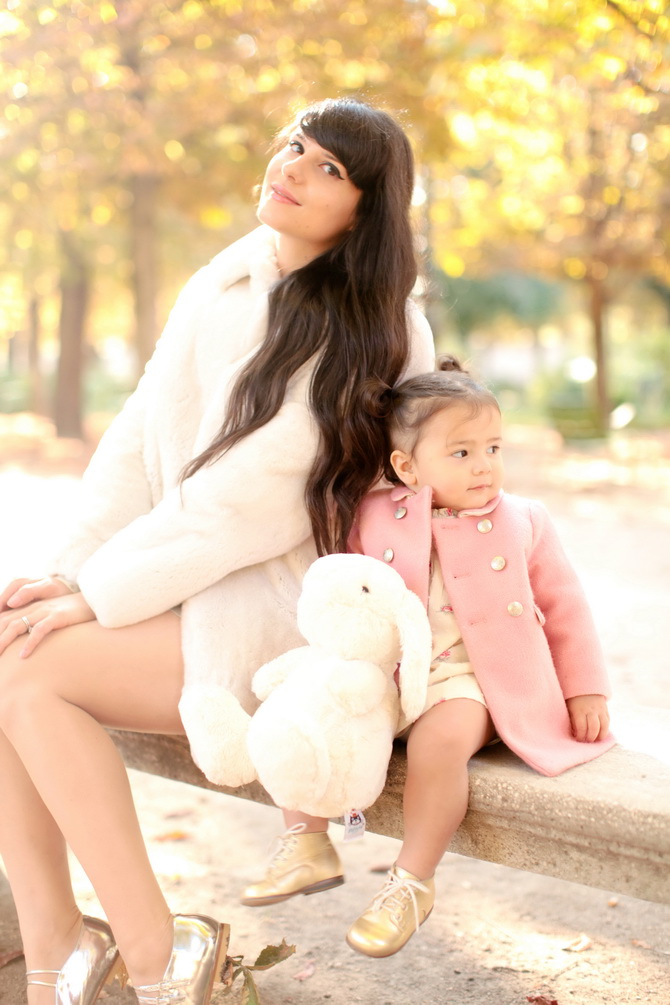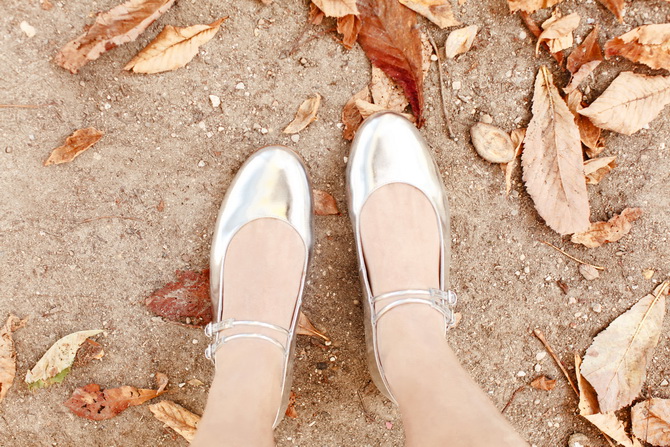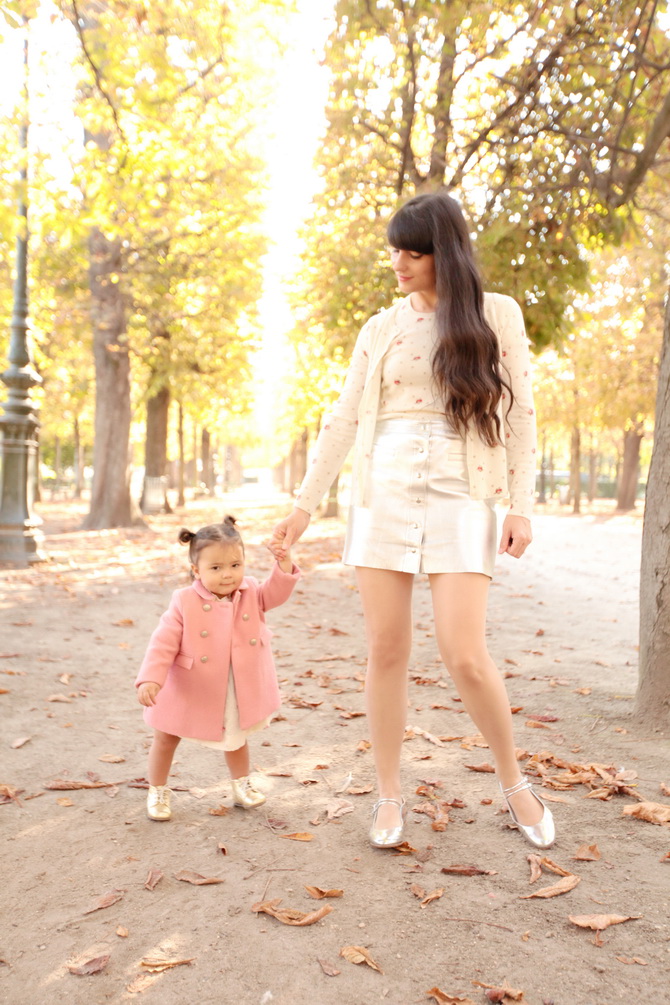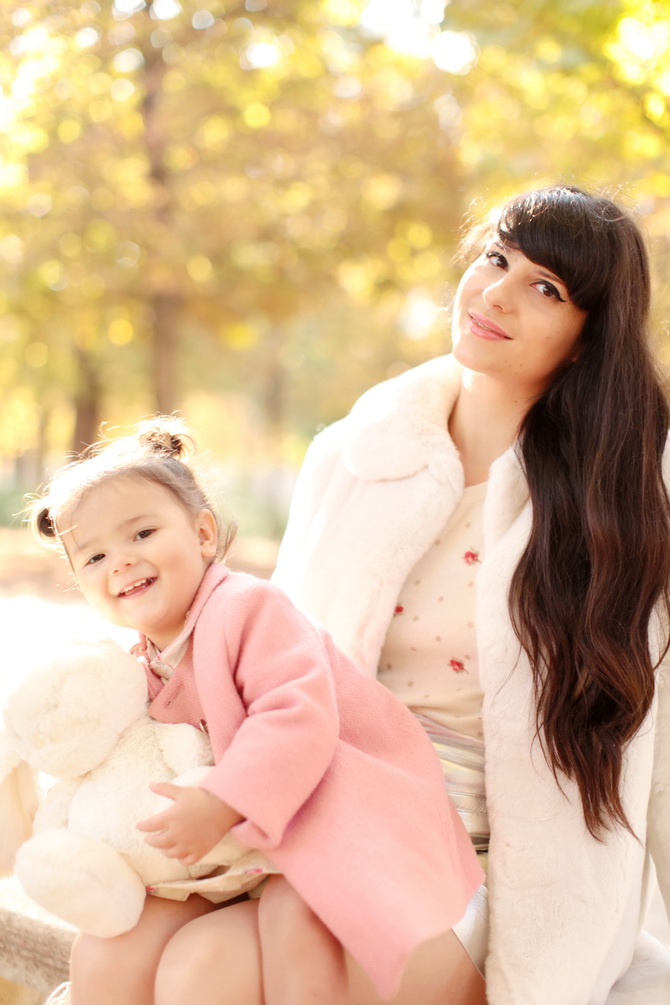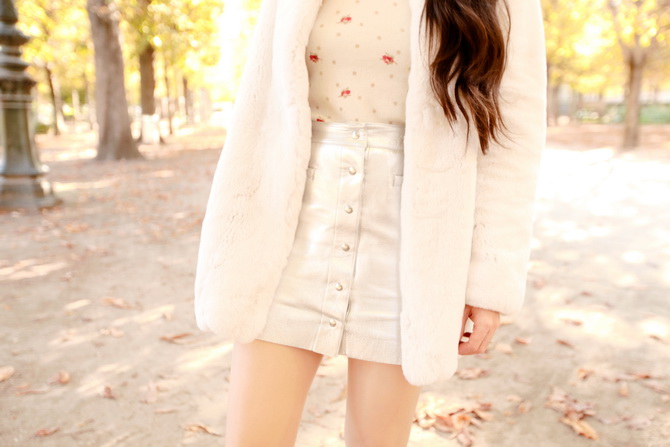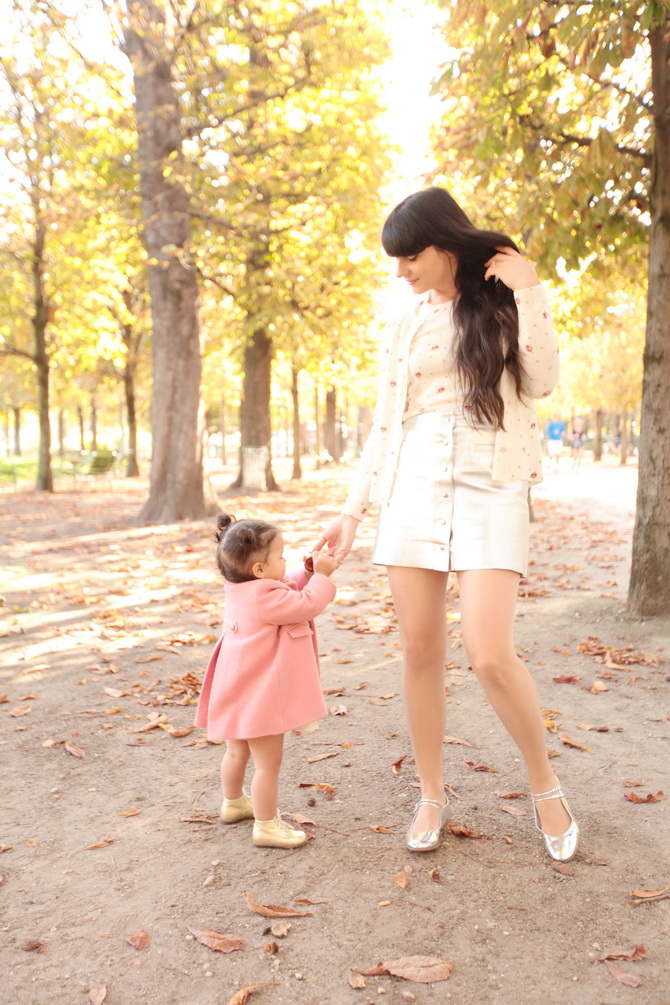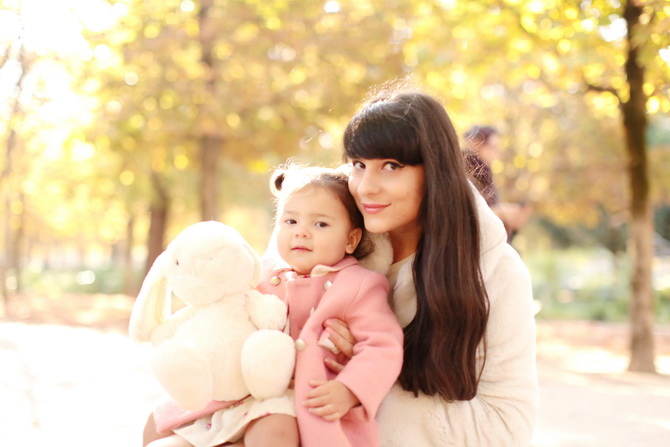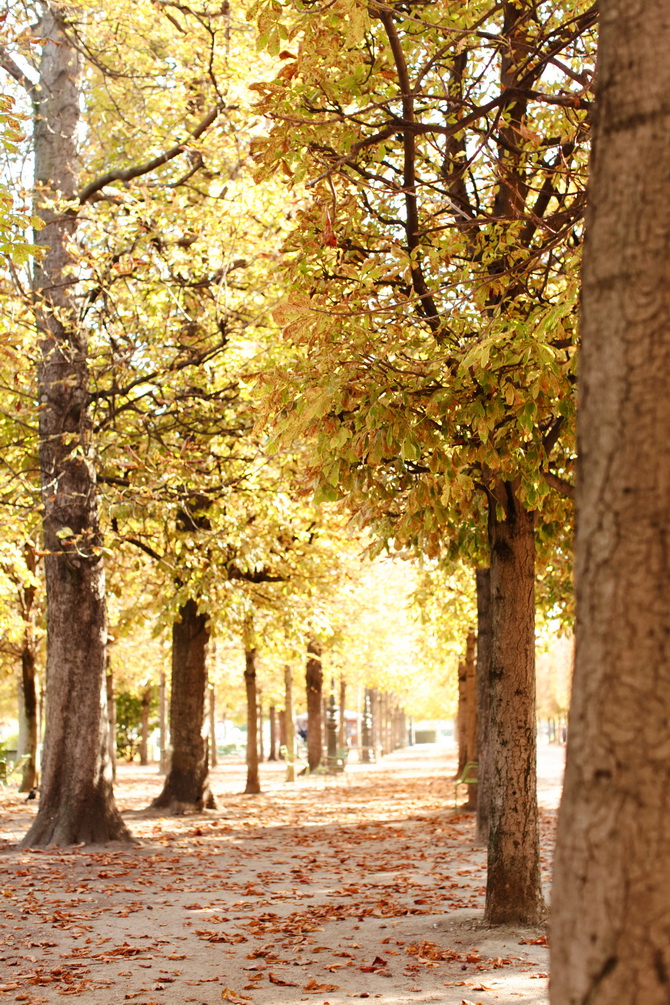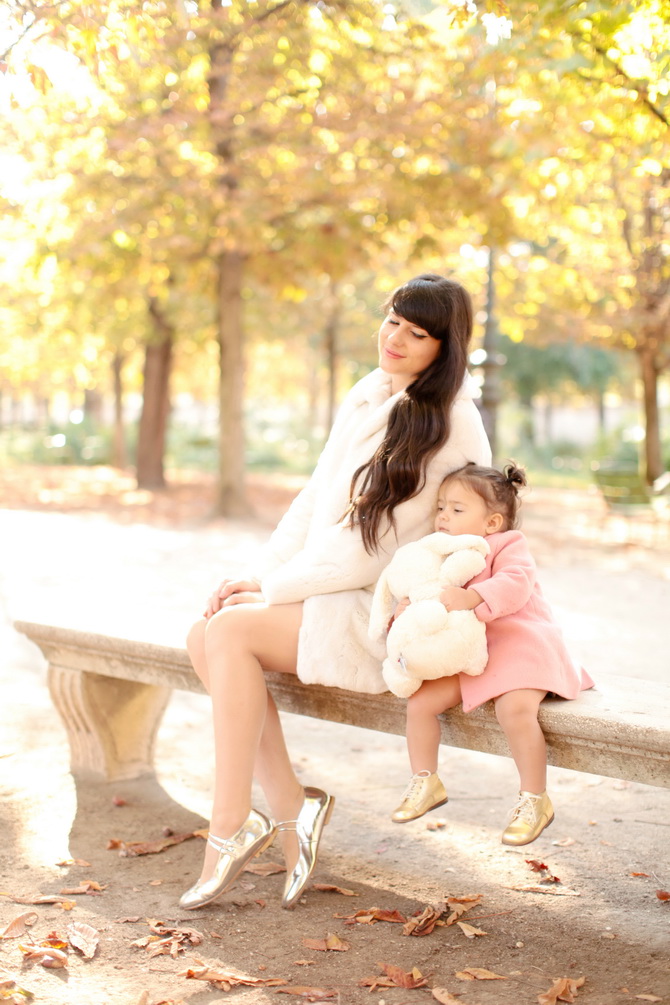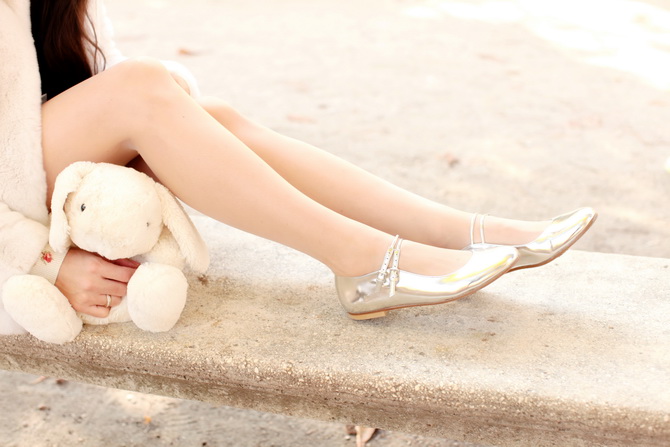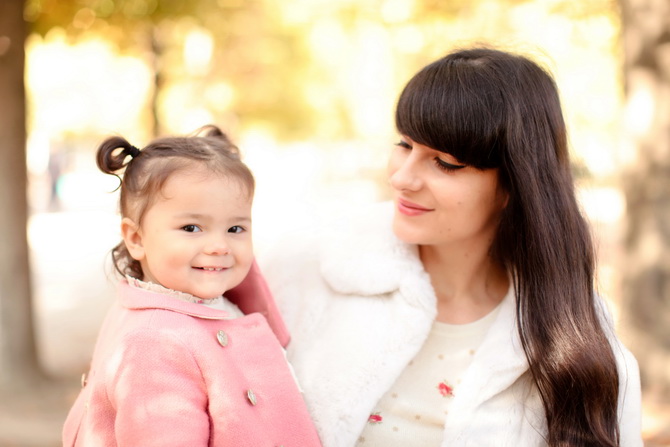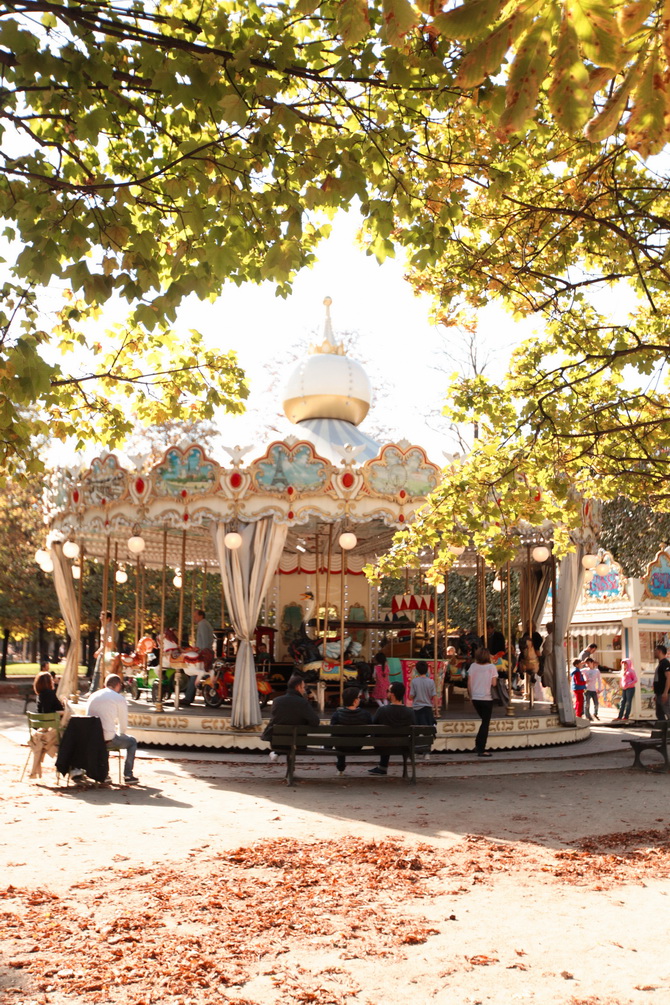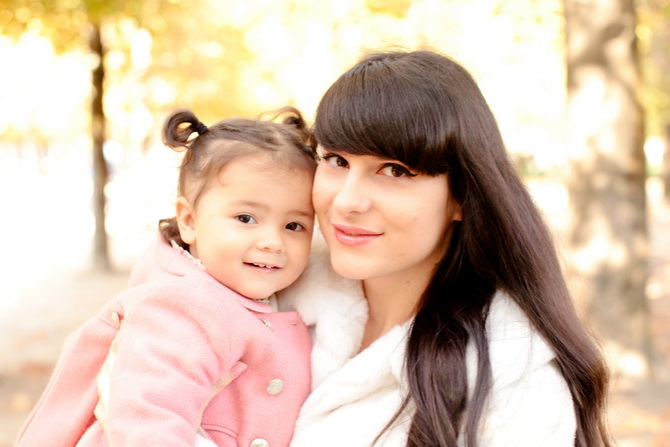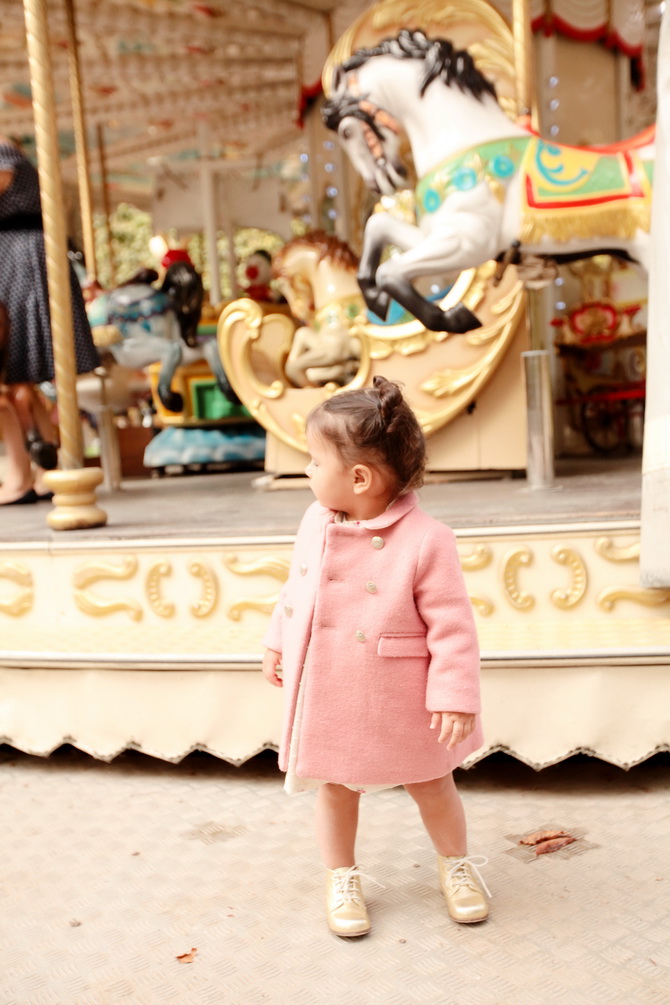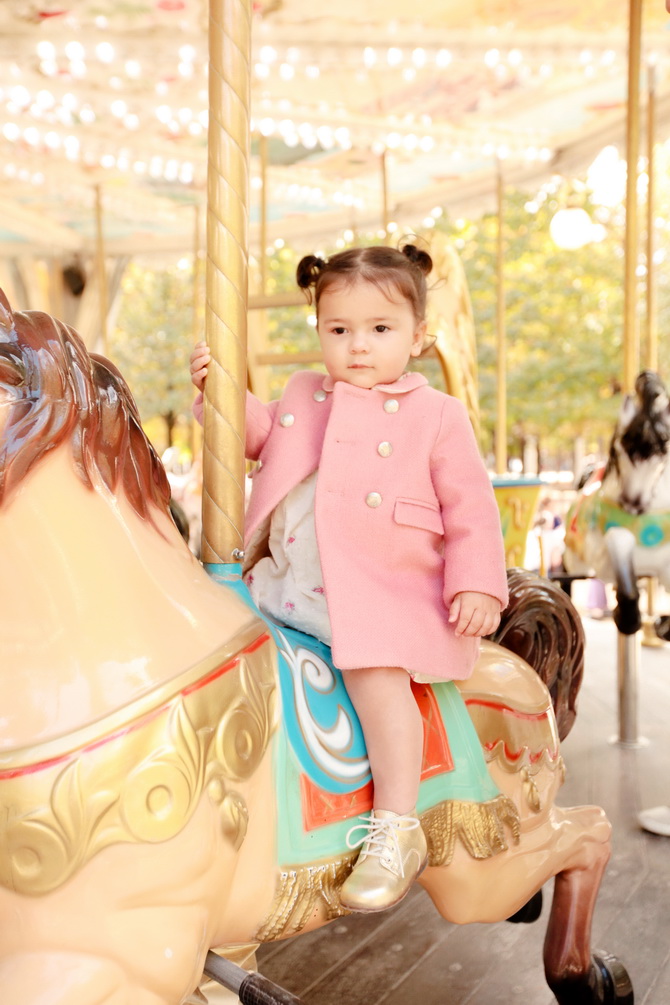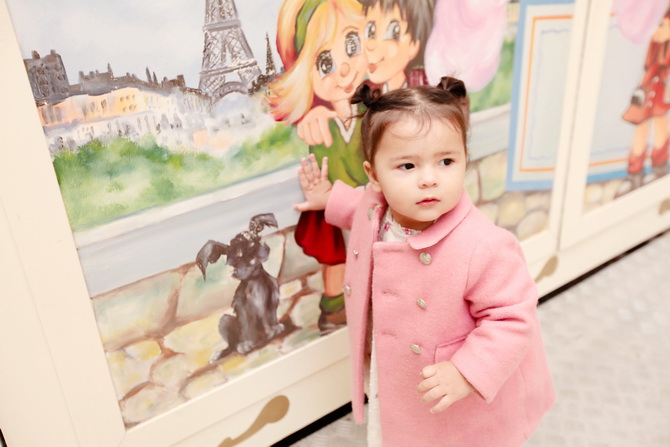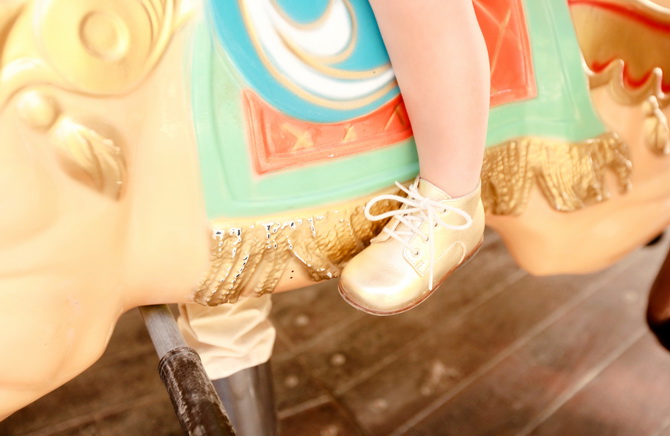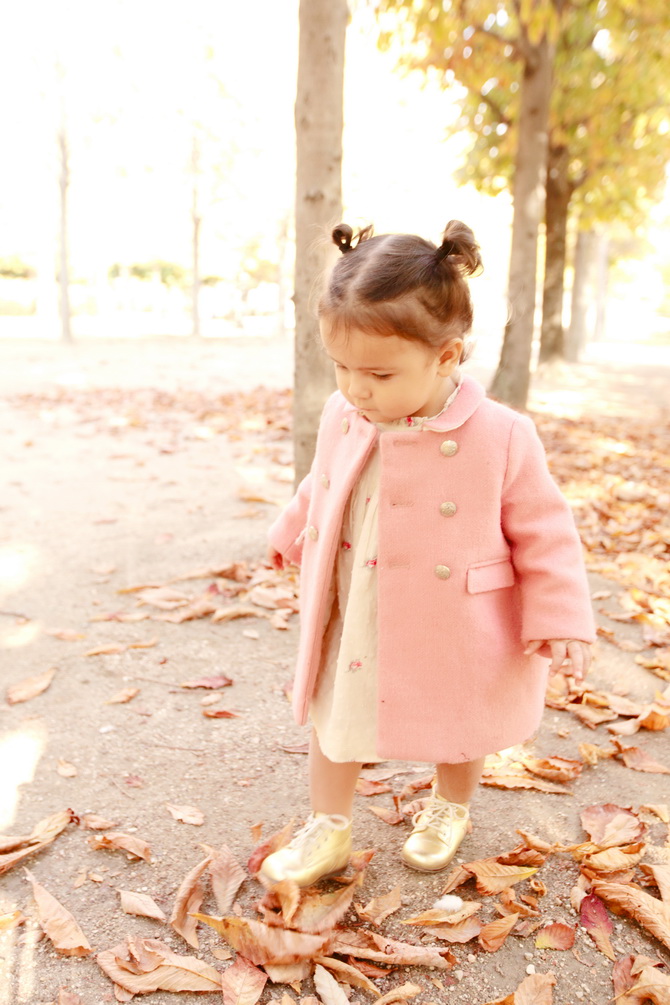 –
–
Iris:
Manteau / Coat: Bonpoint
Robe: Bonpoint
Bottines / Booties : Little Mary pour Bonpoint
Doudou lapin: Bonpoint
–
Alix:
Jupe : YAM Bonpoint
Pull / Jumper : YAM Bonpoint Pull et Cardigan
Chaussures: Bonpoint
Manteau : YAM Bonpoint
–
–
–
–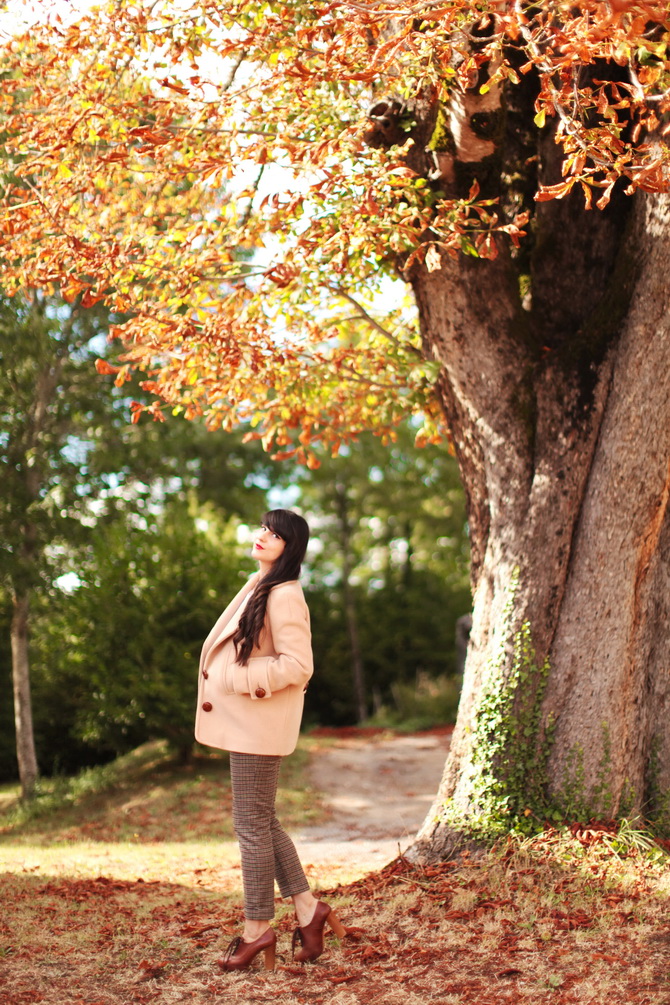 –
–
For many black or navy might be their classic color, but for me it's beige.
And when fall arrives, at the same time comes the opportunity to wear my favorite jackets and coats in that shade.
I remember saying this before, but I'm convinced a lot of the things you like are inspired unconsciously by your childhood.
I've been thinking why I like that color so much, and for a precise type of garment, and the answer suddenly hit me: during winter time, my father used to wear a really long and well tailored beige coat, along with a felt hat and a leather briefcase.
I was too young at the time to watch gangsters movies, but now that I do I can say that my father really looked like a gangster. A really chic one. Or like Humphrey in Casablance during the airport scene. The only difference being that my father is not a gangster.
And he's not Humprey Bogart either, he's more handsome ( ah ! )
–
I have the lady version of my daddy's coat ( and there I realize I already told that story ! ), but let me say it again: since I really do love beige, I got myself the jacket version by See by Chloé, found on Farfetch.
It's easier to wear as it's shorter, and it's also more modern especially paired with jeans !
I don't think my father would have worn it that way except in the 70's, but all that counts here is that our mutual love ( with my mom of course ) is beige !
–
–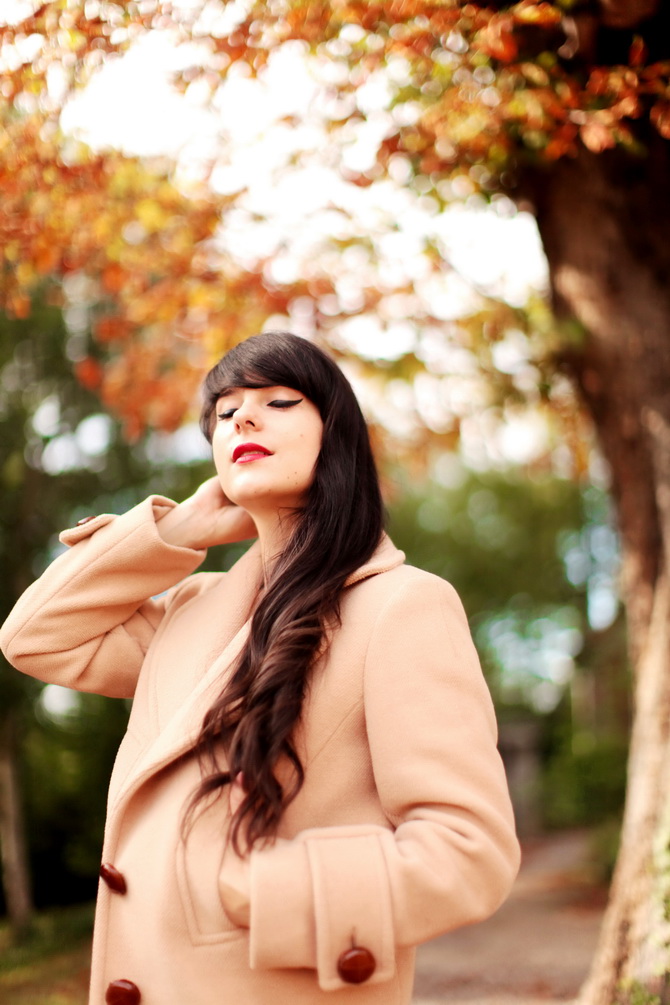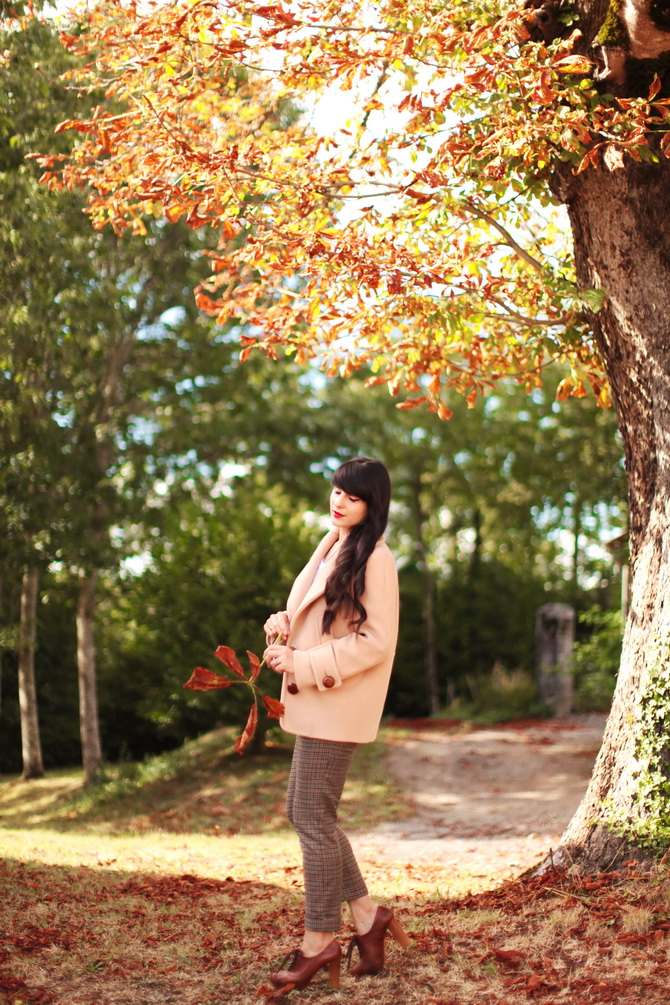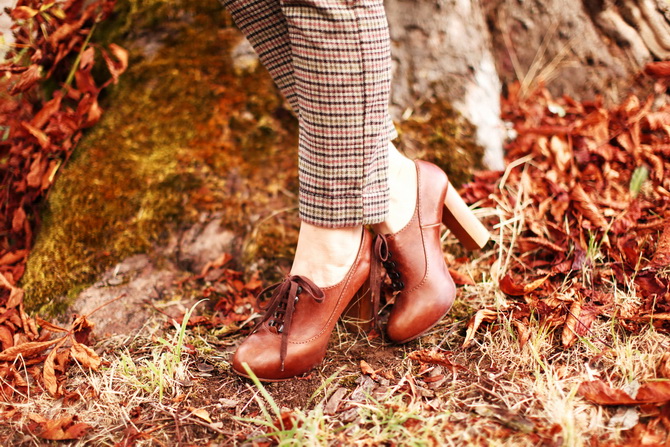 –
–
Veste / Jacket : See by Chloé on Farfetch
Pantalon / Pants : Topshop
chaussures / Shoes : Chloé
–
–
–