–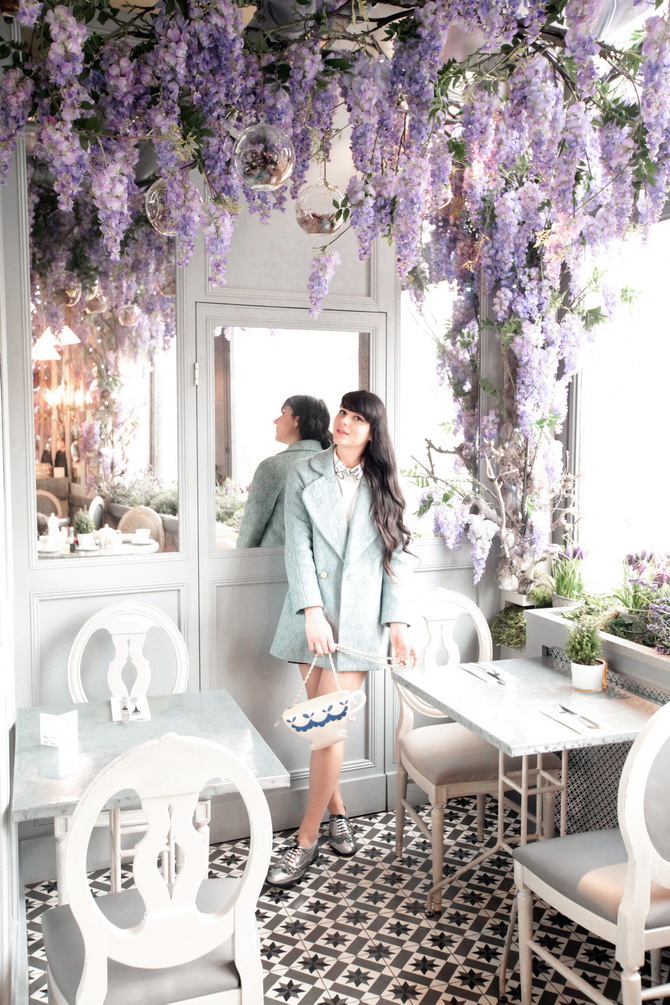 –
–
Une très jolie trouvaille lors de notre escapade à Londres: le recoin caché du restaurant Aubaine, dans le grand magasin Selfridges.
L'endroit me fait penser aux jardins de Claude Monet à Giverny avec les glycines, et à la Provence avec le carrelage et la lavande en bordure de fenêtre ( je précise que toutes ces plantes sont factices ! ).
Nous y sommes allé un matin pour le petit déjeuner, et je pense que c'est le meilleur moment pour être au calme. C'est encore mieux en semaine !
–
–
–
–
A really nice spot we discovered in London was the hidden little corner at the Aubaine restaurant, in the Selfridges department store.
It looks utterly lovely, and reminds me of the Claude Monet gardens in Giverny because of the Wysterias. Provence also comes to my mind with the floor and lavender at the windows ( all plants are fakes if you need to know ).
We went there in the morning for breakfast, and I think it's probably the best time to enjoy the place. And if you go during week days, I guess it's even better !
–
–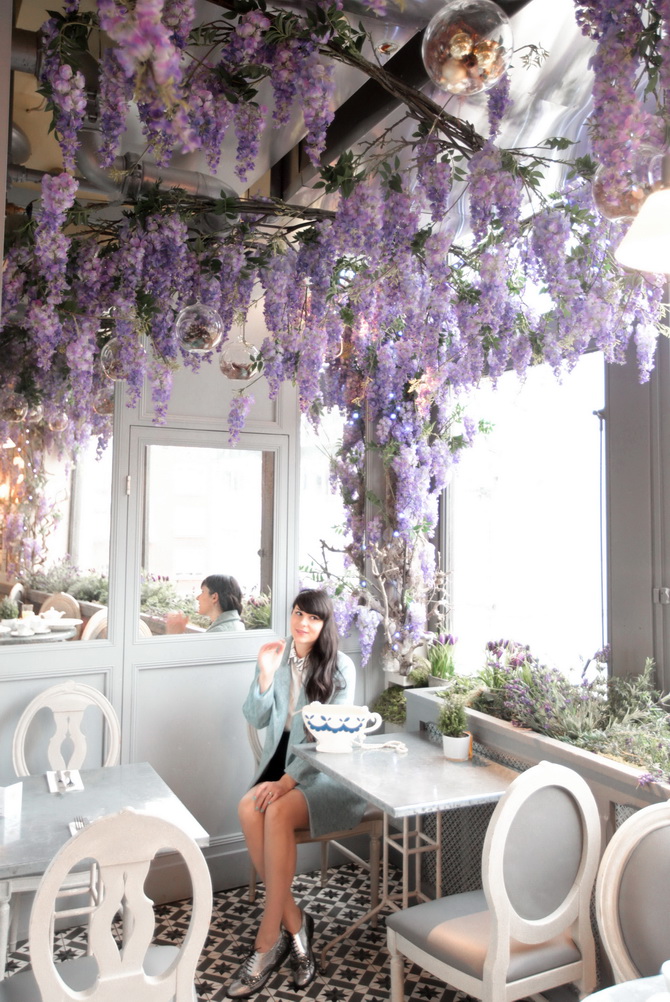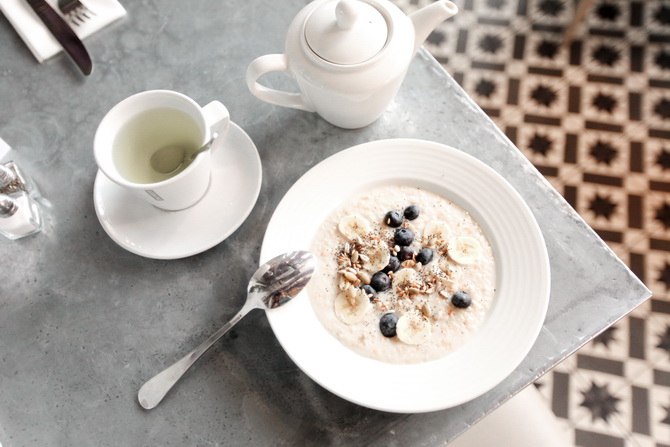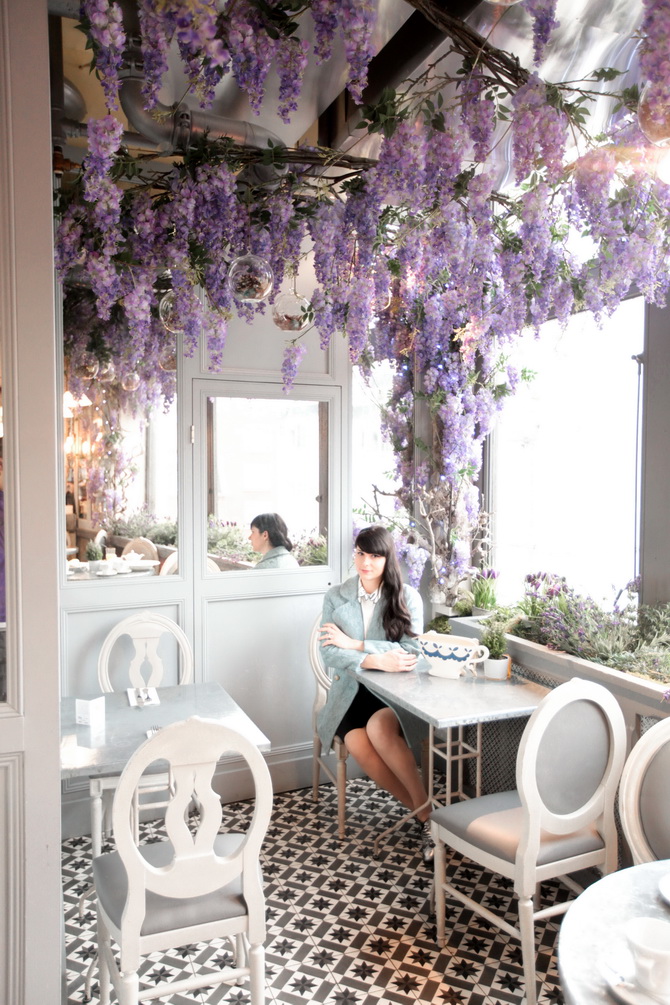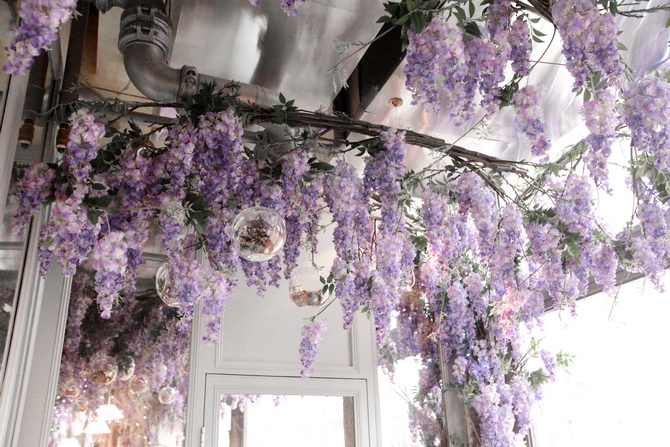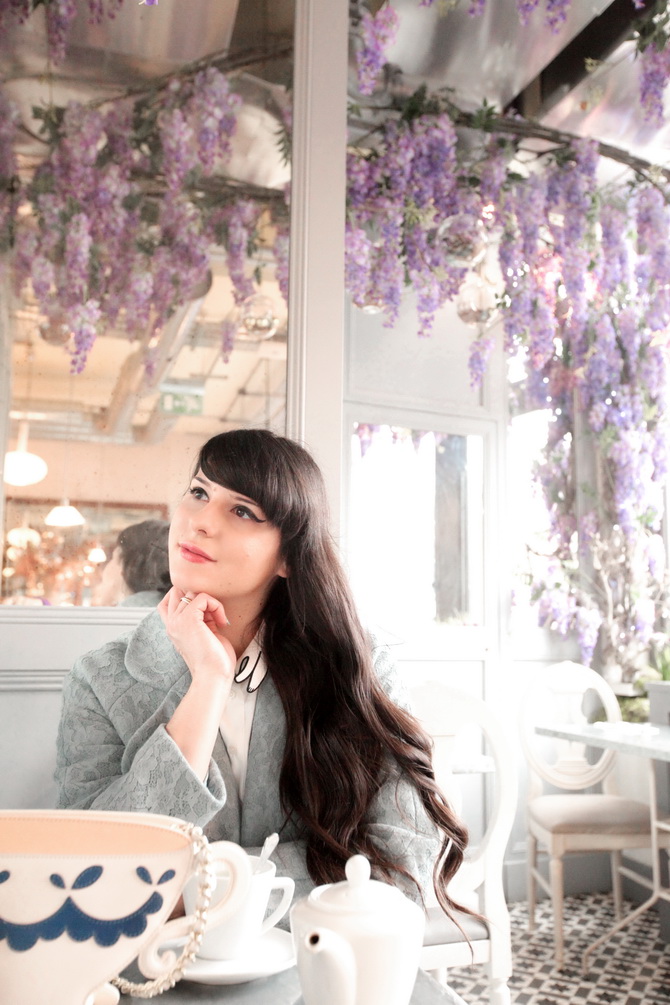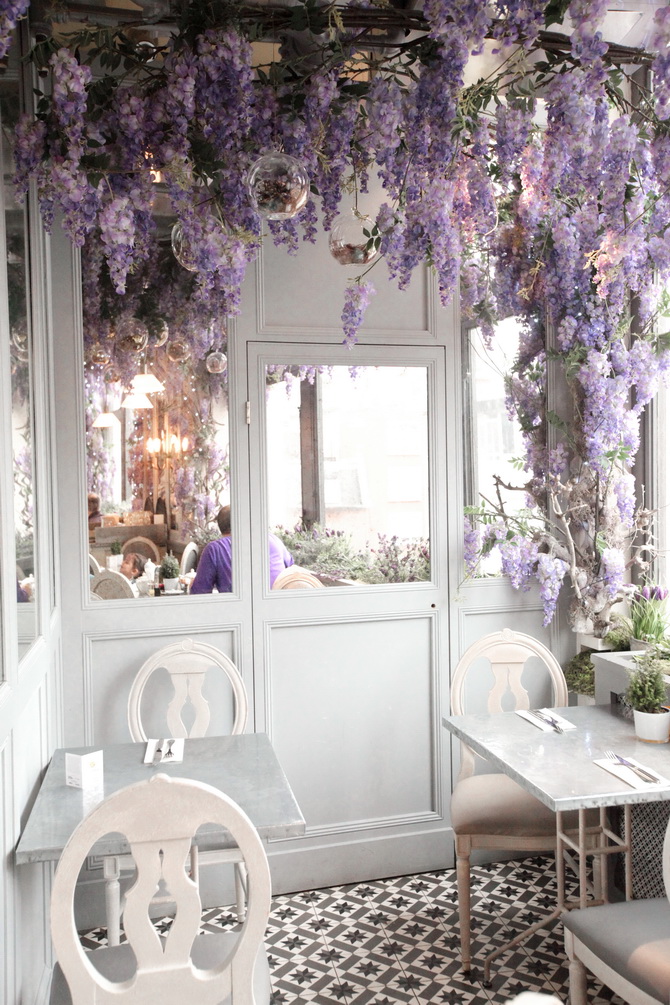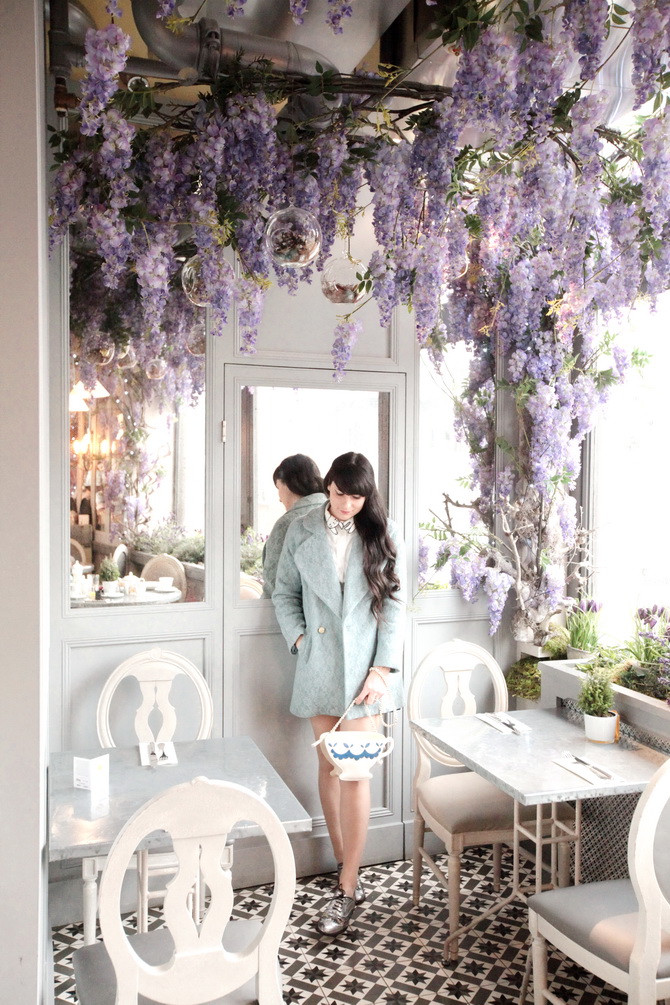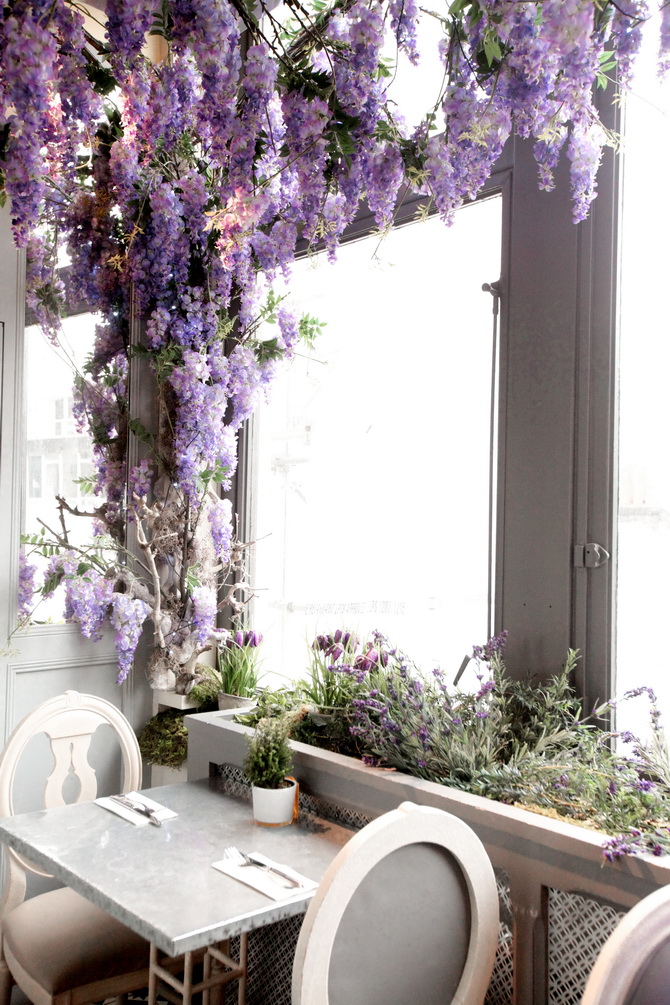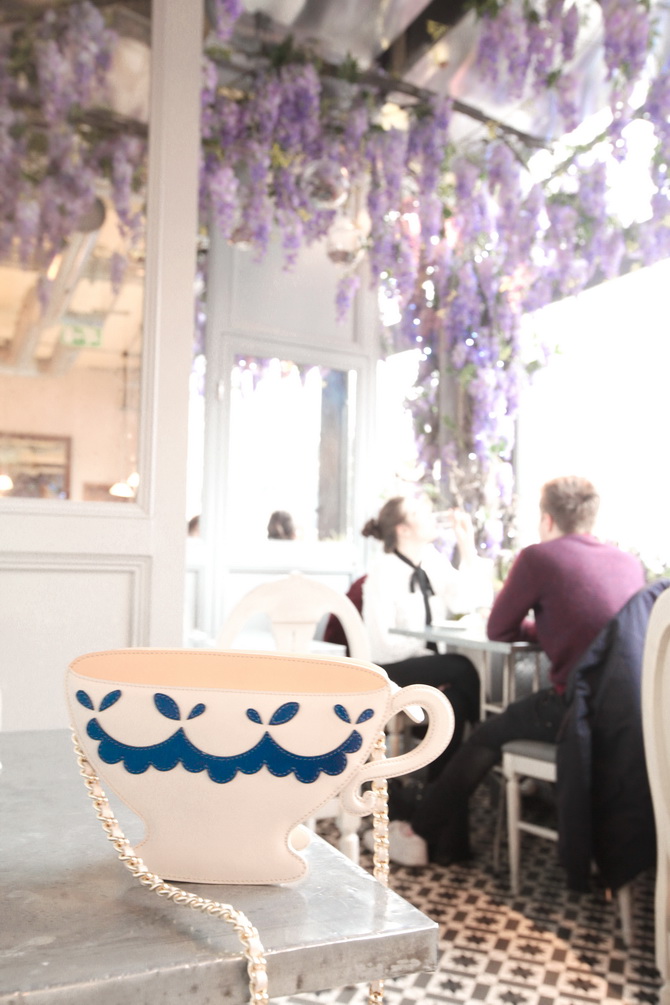 –
–
Manteau / Coat : Miss Patina
Chemise / Shirt : Miss Patina
Sac / Bag : Moschino Cheap and Chic
Chaussures / Shoes : Topshop
–
–
–
Related posts :
---