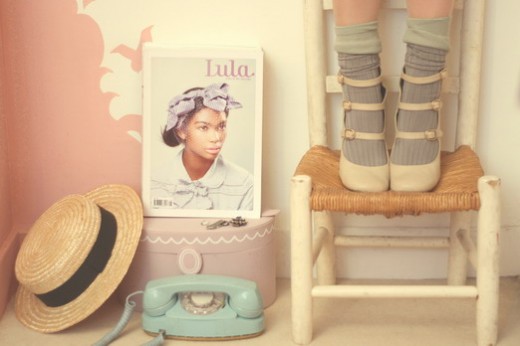 Boater from le marais, vintage telephone, Chloé shoes, H&M socks
–
The new Lula is finally here!
It's hard to talk about it without spoiling some of the surprises, but here is just a little peek at a few of the major themes present in the new issue of this fabulous magazine.
Le nouveau Lula est arrivé !
Difficile d'en parler sans en dévoiler un peu le contenu, alors voici un apercu des quelques tendances majeures remarquées à l'interieur de ce fabuleux magazine:
–
Boaters. Preferably shiny, and preferably flat (see the Marc Jacobs spring/summer runway show). Le canotier, de préférence brillant et aplatit ( vu au défilé Marc Jacobs printemps été ).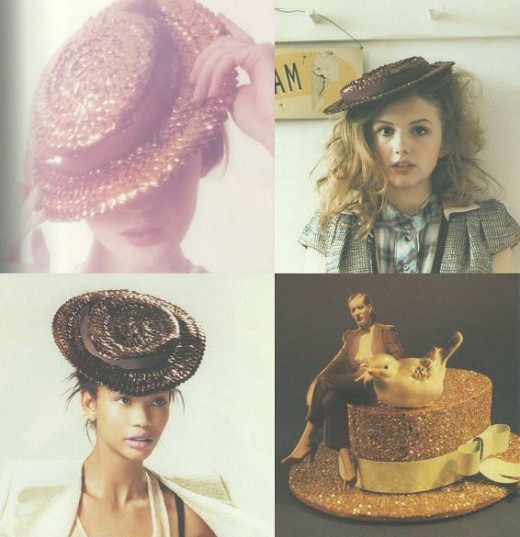 –
Bows, sometimes multiplied. Des noeuds, parfois même en accumulation.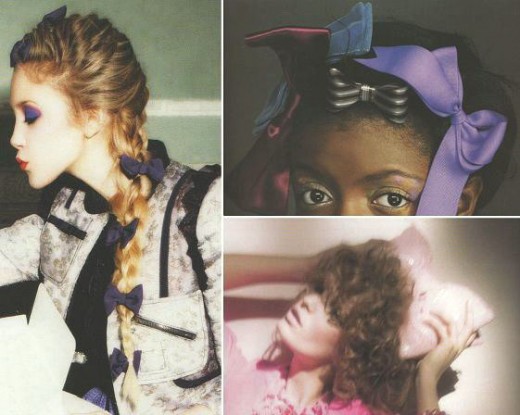 –
Bright colours: orange, yellow, green, purple…  A lot of Luella clothing in this issue! Des couleurs pimpantes: orange, jaune, vert, violet … beaucoup de vêtements Luella dans ce numéro !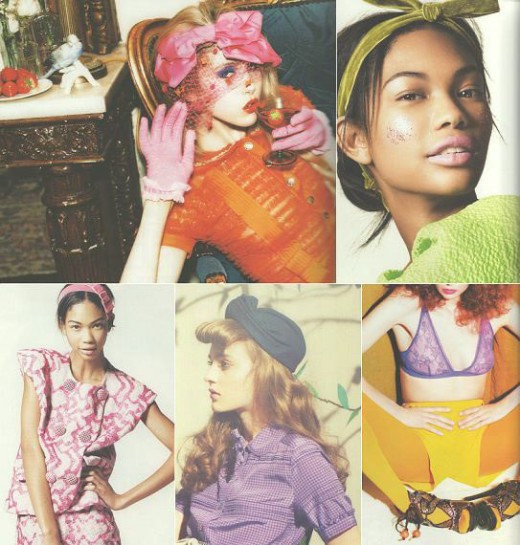 –
A life-size dollhouse. Une maison de poupée grandeur nature: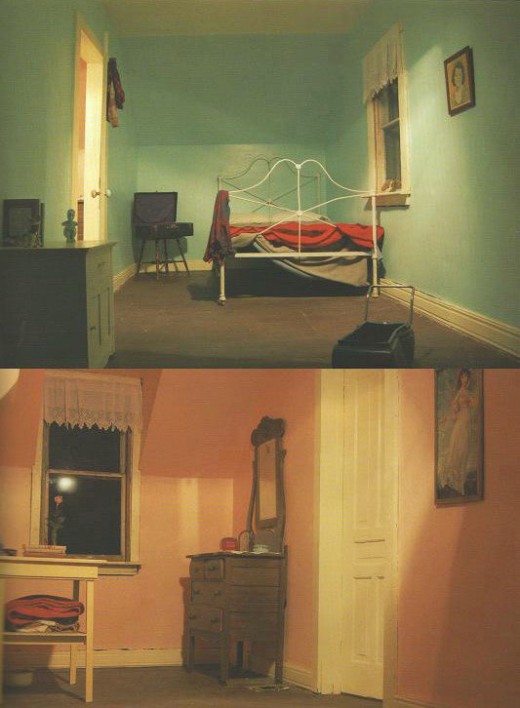 –
Birdcage veils. So vintage, so Luella! De la voilette, so vintage … et so Luella !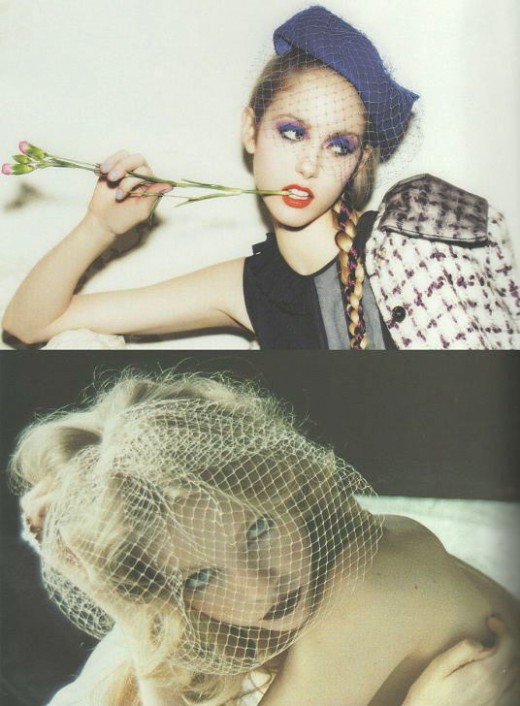 –
A very interesting article about Edie Beale (the Grey Gardens documentary is incredible, by the way!). Un article très interessant sur Edie Beale ( le documentaire Grey gardens est d'ailleurs inoubliable ! ).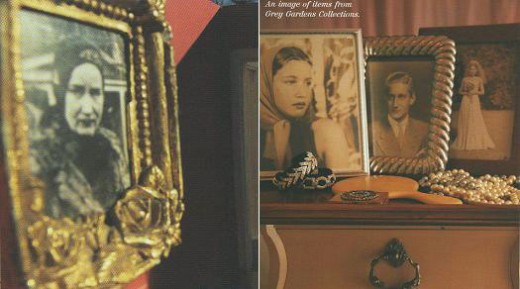 –
Retro glasses and hairdos. De la coiffure et des lunettes rétro: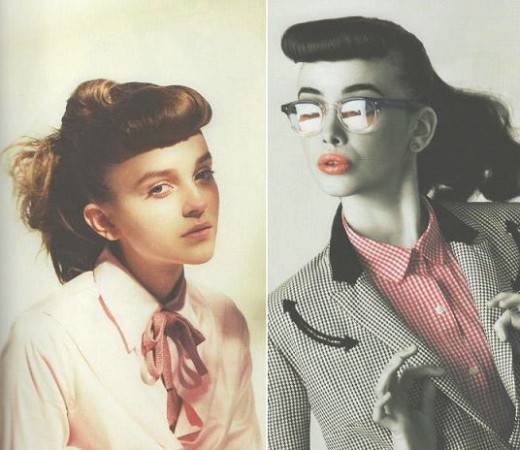 –
A photo shoot featuring actress Hannah Murray. I like the layers especially. Une série avec l'actrice Hannah Murray. J'ai beaucoup aimé les superpositions de vêtements.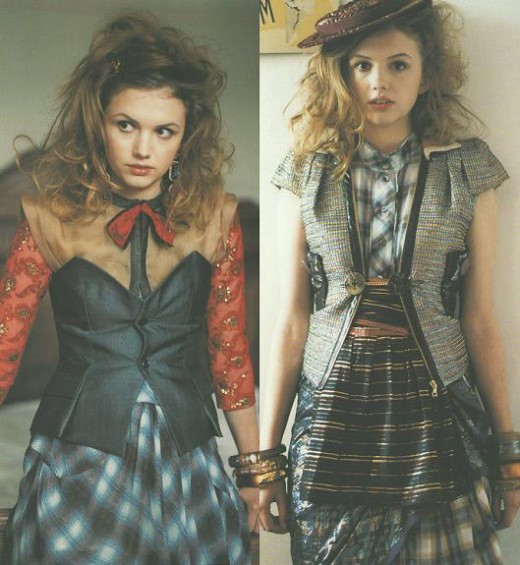 –
Certain photos are reminiscent of the Victorian era, especially the very beautiful Erdem feature. Un petit air victorien se dégage de certaines photo, en particulier pour le très bel article sur Erdem.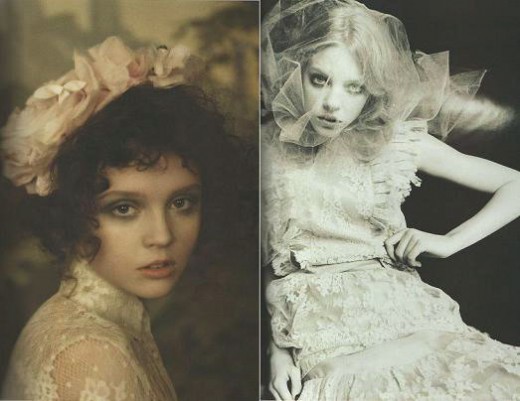 –
Last but not least, there's nothing like a few shiny precious things, be they on jewellery or clothing. Et pour finir en beauté, rien de tel que des petites choses brillantes et précieuses, en bijoux ou sur les vêtements.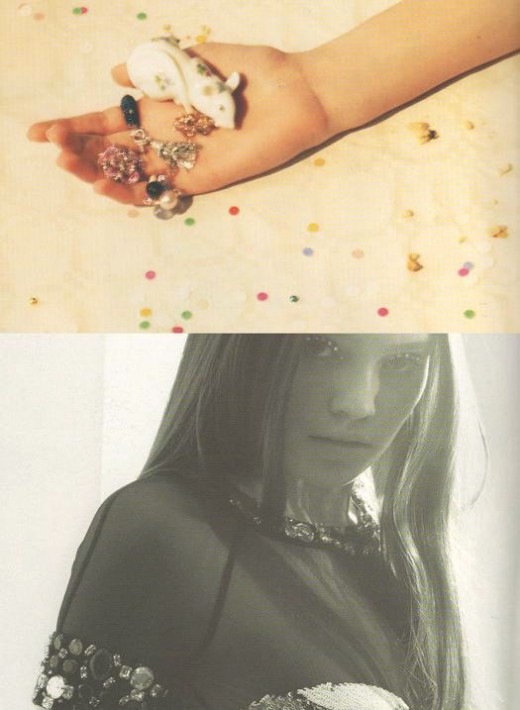 –
Lula girl of my dream issue n°8
Editor in chief: Leith Clark
–
Pour ceux qui habitent à Paris, Lula est disponible chez Agora presse, au 19 rue des archives ( 75004 ).
—
–
As I've already done here and here, here are a few more little things that tickle my fancy these days!
Comme je l'ai déjà fait ici et ici, voici réunies quelques petites choses dont j'ai drôlement envie !
–
1 ) Semi-precious baked goods. Who wouldn't love to find a diamond in her cake, really? Des patisseries precieuses. Qui ne voudrait pas trouver un diamand dans son gateau ?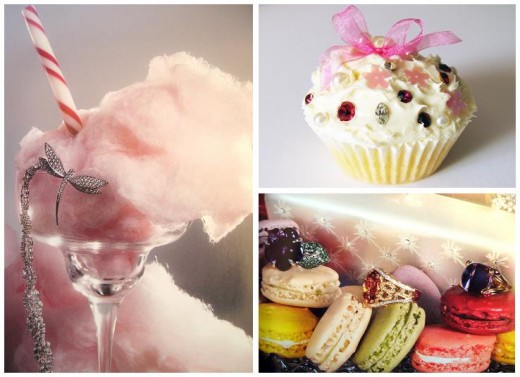 1-3 Lula issue n°6, 2- I put deadly nightshade in your cup of tea
–
2 ) A funny little chick, anyone? This photo is both beautiful at hilarious! Ce drôle de poussin ? Cette photo est à la fois belle et hilarante !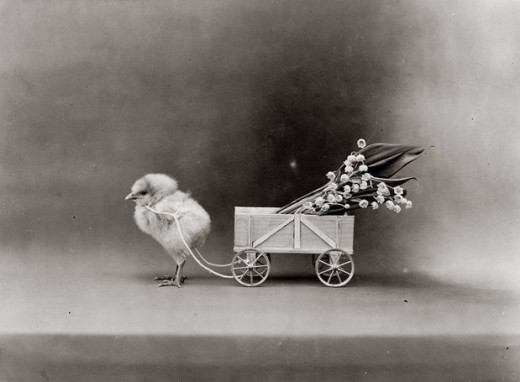 –
3 ) A hair bow, preferably in blonde or red hair. Un noeud dans les cheveux, blonds ou roux de préfèrence.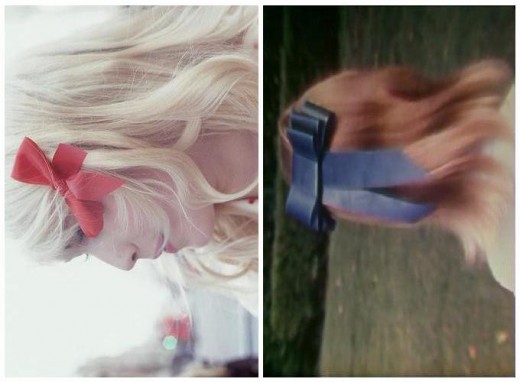 1- Saga, 2- ?
–
4) A gorgeous bouquet of roses, as gorgeous as the beautiful Scarlett and her blonde locks. Un bouquet de roses, aussi belles que la jolie Scarlett et ses boucles blondes.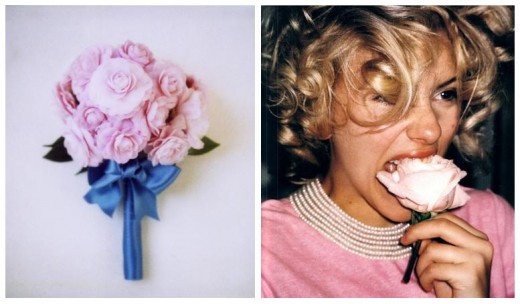 1- Danske, 2- Mario Testino
–
5) Birds: Again, and forever. Encore et toujours… des oiseaux

1- Jochen Lempert,  2- Hello bum, 3- ?
–
6) Very, very long hair! De très très longs cheveux !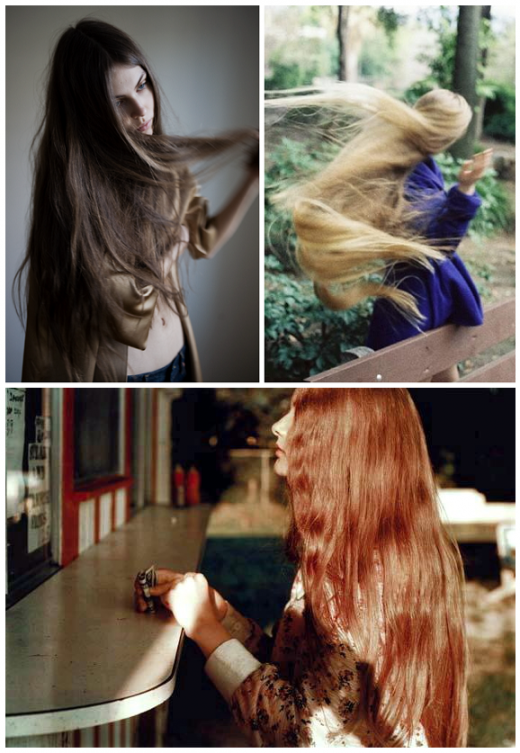 1- I love fake, 2- Amanda Key Riley, 3- William Eggleston
–
7) Multicoloured animals. Des animaux multicolores.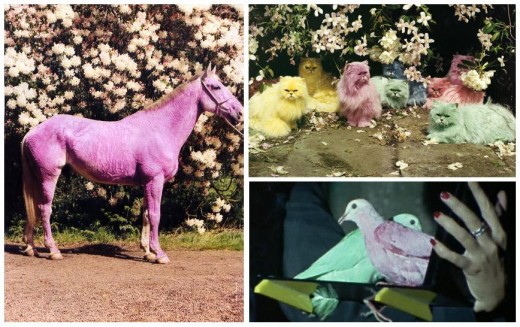 1-2 Tim Walker, 3- Celine and Julie go boating
–
8) Eerie, weird, and frightening films. Des films aux ambiances étranges et effrayantes.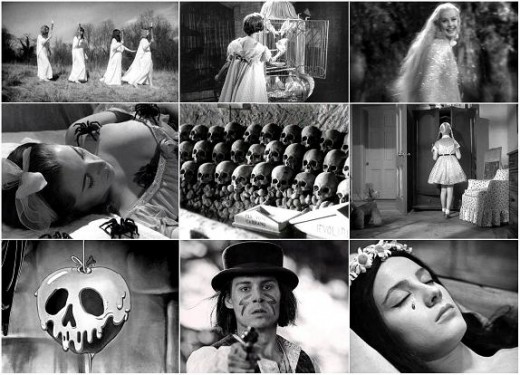 1- ?, 2- Les yeux sans visage, 3- A midsummer night's dream , 4- This Night I Will Posses Your Corpse, 5- Viaggio in Italia, 6- Bad seed, 7- Snow white, 8- Dead man, 9- Viy
–
9) A pink house, at the back of the garden, or in the bedroom. Une maison rose, au fond du jardin ou dans sa chambre.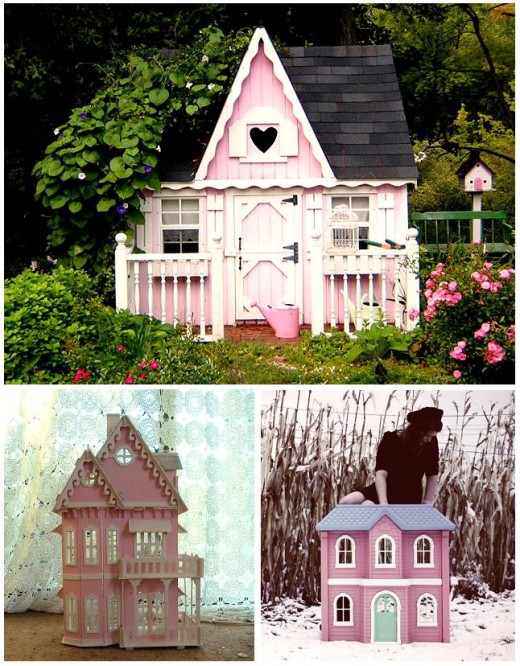 1- Treasured heirlooms, 2- Caitlin quiet, 3- e.v.n
–
10) A black cat, unless you're superstitious! Un chat noir, pour ceux qui ne sont pas superstitieux !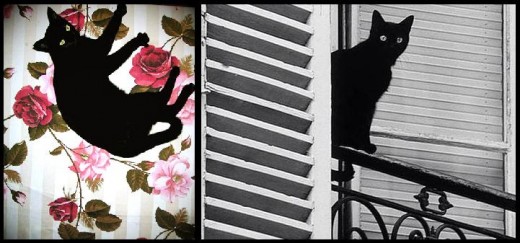 1- Hasisi park , 2- An owl
–
11) Sixties makeup. Un maquillage dans le style des sixties.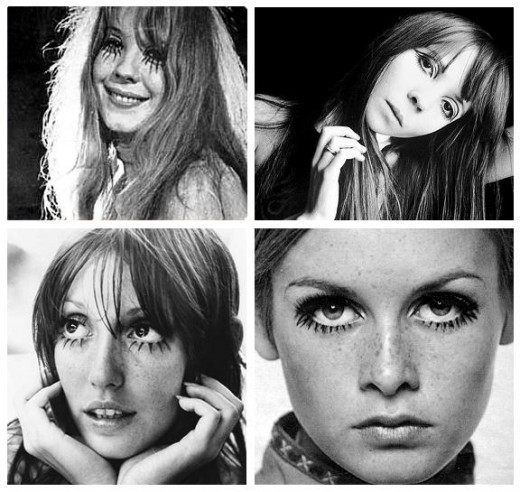 1- Pamela des Barres, 2- Penelope tree , 3- Shelley Duvall, 4- Twiggy
–
12) A cuckoo clock! I'd desperately love to find a white one, or a wooden one that I could paint.Un coucou ! J'en cherche déséspérement un blanc, ou en bois à tout simplement peindre.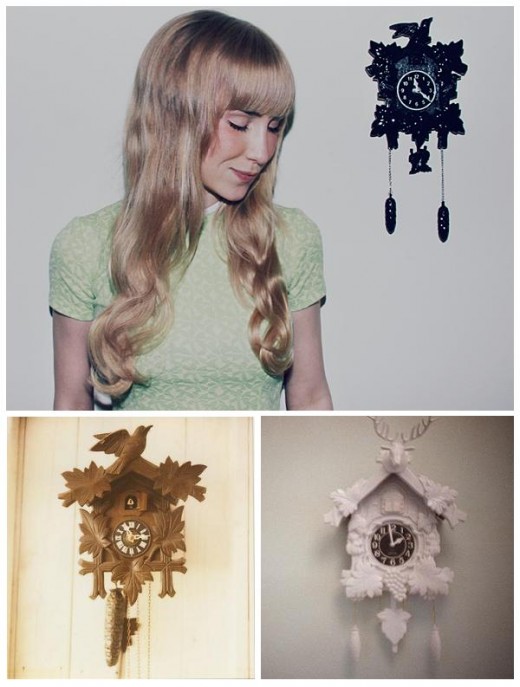 1- Ponygraph, 2- Marie EK, 3- Miuu
–
And finally, a few black and white photographs to conjure up the spring. Sunshine, please come back! Et pour finir, quelques images d'inspiration en noir et blanc pour cet été. Vivement que le soleil revienne !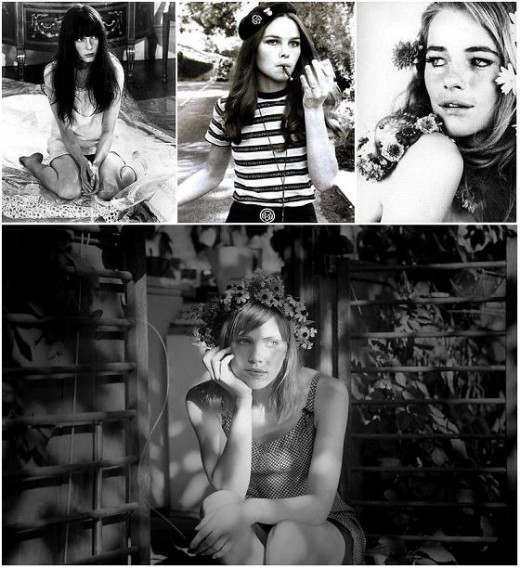 1- Mia Farrow in Secret ceremony, 2- Michelle Phillips, 3- Charlotte Rampling, 4-n.gat
–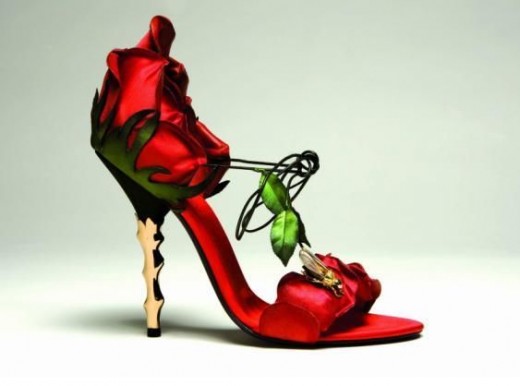 1) Les escarpins « rose » de Maï Lamore, avec talon et abeille en or ( très beau, et très inaccessible aussi )
The Maï Lamore « rose » stilettos, with gold heel and bee (very beautiful, and very unaffordable too).
–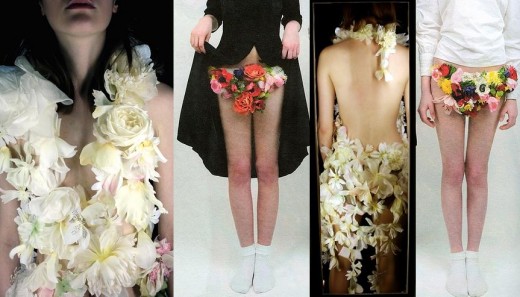 2) Des vêtements en fleurs ( oui, oui, des culottes aussi ! )
Floral clothing (yes, yes, this includes underwear!)
Louis Park, Maison Martin Margiela
–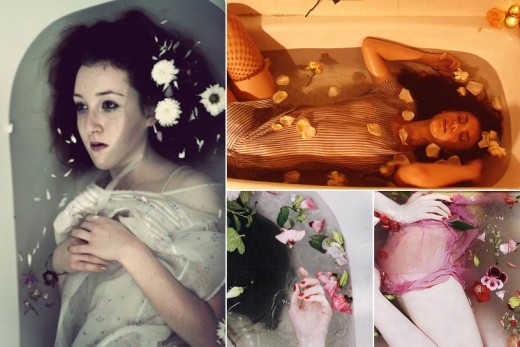 3) Prendre un bain … avec des fleurs.
Taking a bath… with flowers.
Lenaah, skye parrott, Sofia Sanchez
–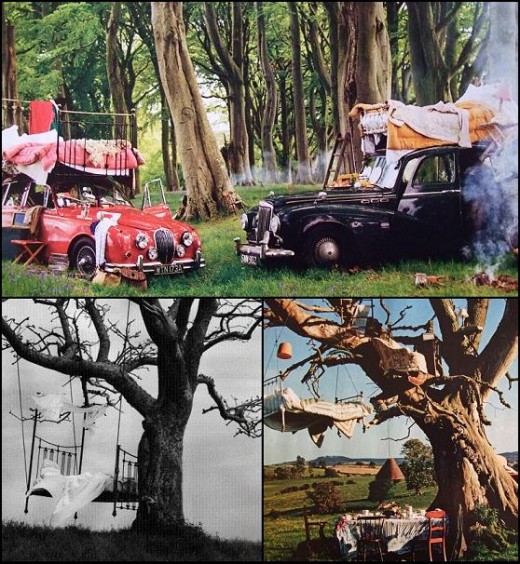 4) Des lit curieux dans des endroit curieux.
Weird beds in even weirder places.
Tim Walker, Justin Cooper
–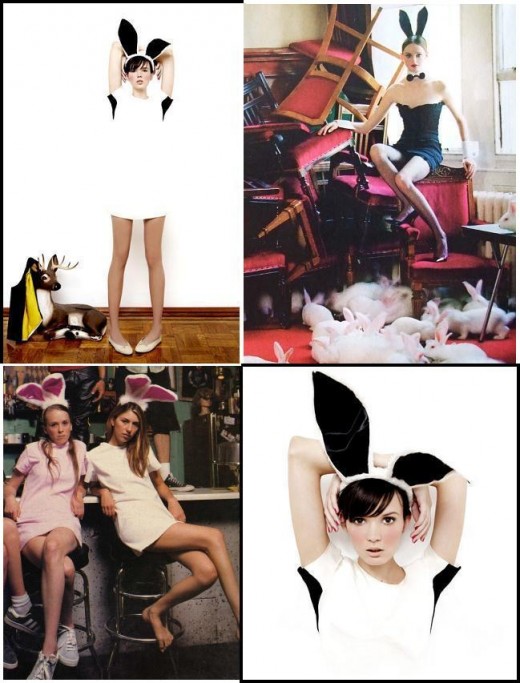 5) Des oreilles de lapin.

Bunny ears.
Nylon ( New york city girl ), Tim Walker
–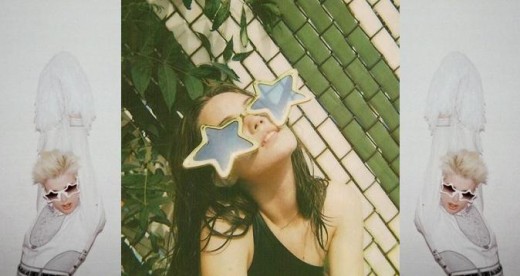 6) Des lunettes en forme d'étoiles.
–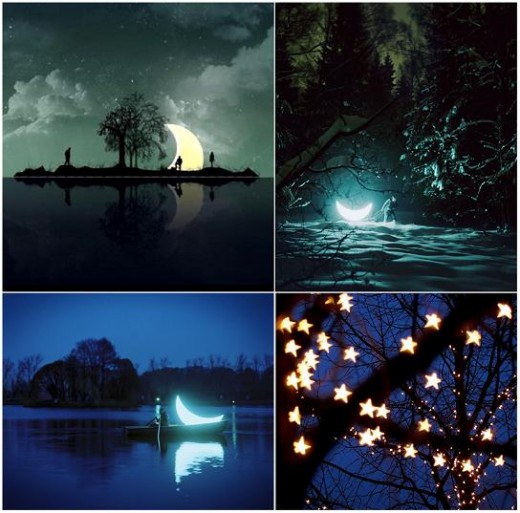 7) Les nuit d'hivers à la campagne. Un tapis de neige sur le sol, des étoiles et une lune brillante dans le ciel.
Winter nights in the country, a blanket of snow on the ground, a shining moon, and a sky full of stars
–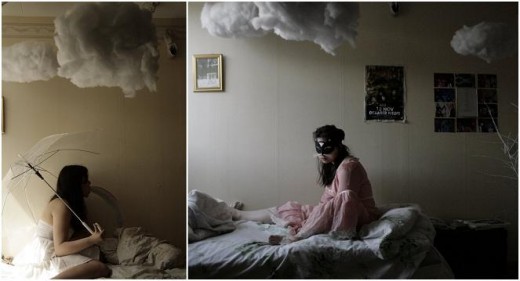 8) Des nuages en coton flottant au plafond de sa chambre.
Cotton clouds hovering over a bedroom.
–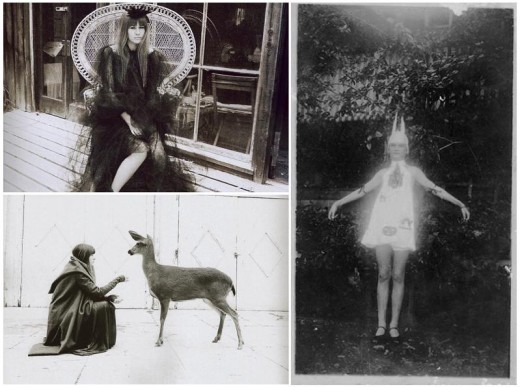 9) Des photos inquiétantes en noir & blanc.
Unsettling black and white photographs.
–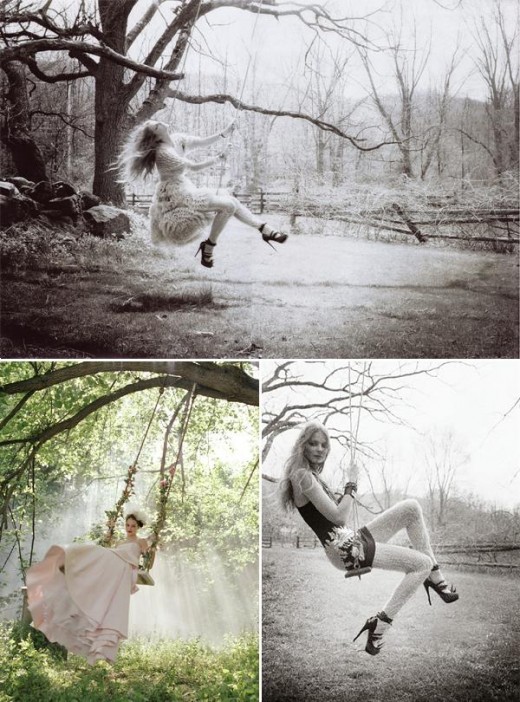 10) Faire de la balançoire !
James Macari
–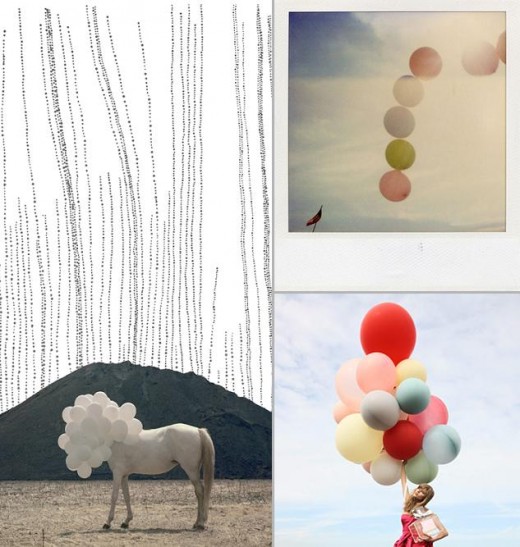 11) Les ballons
Lolita, jengotch, miss Dior chérie
–
12) Et enfin, la nouvelle campagne publicitaire Miss Dior Chérie réalisée par Sofia Coppola. Si je n'habitais pas déjà à Paris, ce serait mon rêve ultime !
Finally, the Miss Dior Chérie campaign produced by Sofia Coppola. If I didn't already live in Paris, it would be my ultimate dream!
–
12 lovely things I, c'est ici.
–