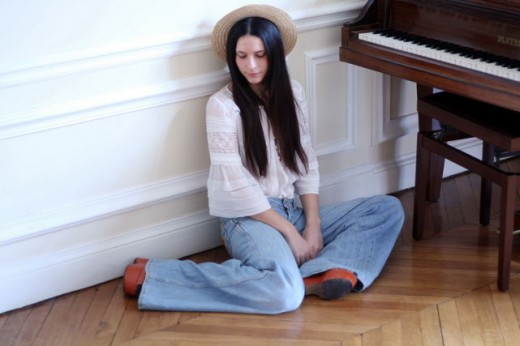 –
If I had to tell which are my favourite fashion periods , I would probably say the 60's and the 70's.
Would have been pretty cool to live during this time I think !
The even cooler thing is that even these days, some clothes from the 70's are still wearable, for example wide leg jeans and wedge sandals,which I'm wearing today.
With a romantic blouse and boater ( worn a lot last summer ), this is definitely the most confortable/ timeless outfit ever !
–
Music: Listening to Fleet Foxes ( their concert in Paris was so great ! )

–

Chaque période de l'histoire a été marquée par sa propre mode vestimentaire, et si je devais donner ma préféré, ce serait sans doutes l'ensemble des années 60 à 70.
Il me semble que ça devait être assez chouette de vivre à ce moment là !
Ce qui est encore plus chouette, c'est que même maintenant, beaucoup de vêtements typiques des années 70 sont encore plus que portables.
Par exemple le jean pattes d'eph, ou les compensées, que je porte aujourd'hui.
Portés avec une blouse romantique et un canotier ( porté jusqu'à l'usure l'été dernier ), c'est assurément une tenue intemporelle et des plus confortable !
–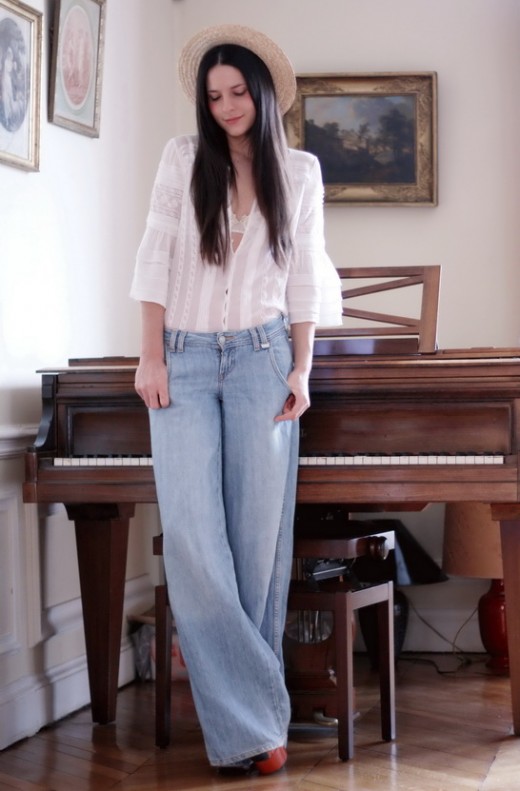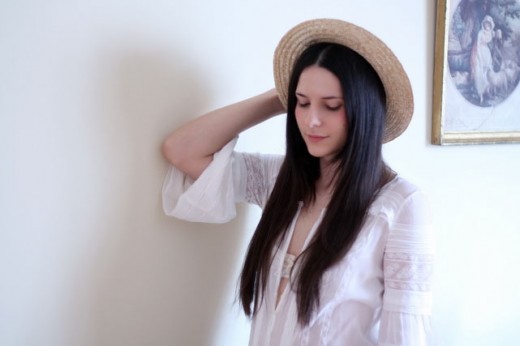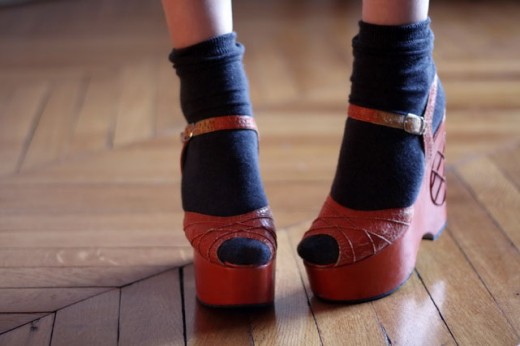 –
Blouse zara / zara blouse
Jean Levi's / Levi's jeans
Canotier les canotier du Marais / boater from les canotiers du Marais
Compensées vintage ( 70's ) / vintage 70's platforms
–
Related posts :
---