–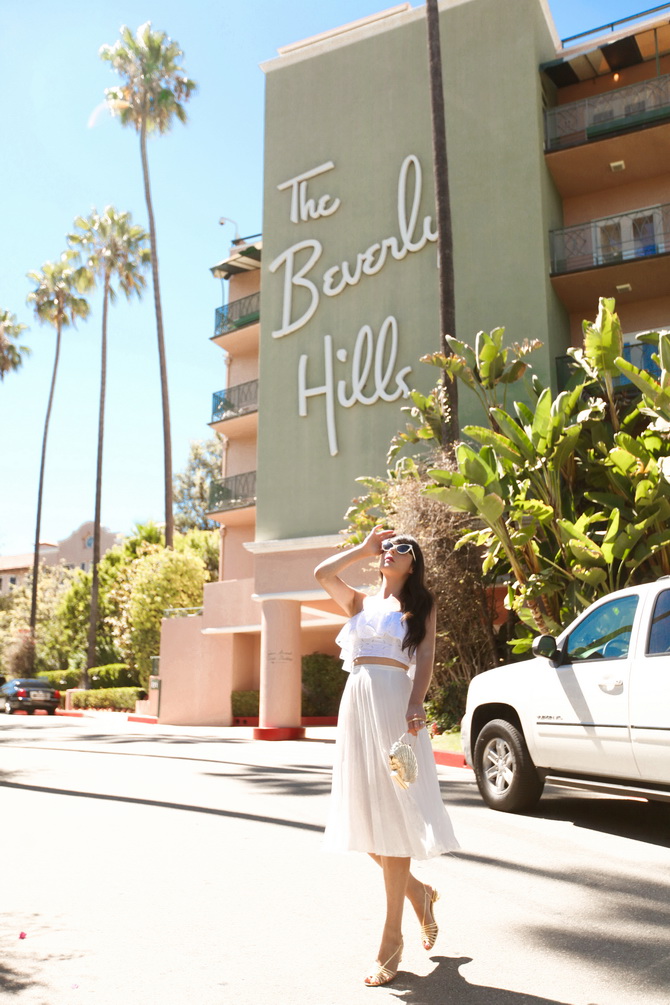 –
–
Retour à Los Angeles.
Le Beverly Hills Hotel est un endroit qui attisait ma curiosité depuis longtemps.
Un petit bijou du Golden Age Hollywoodien où ont séjourné tous les grands noms du Cinéma, de Charlie Chaplin à Marylin Monroe. Et puis il y a la célèbre chanson du groupe The Eagles « Hotel California » qui en est inspiré.
La touche d'exotisme apportée par le papier peint » Martinique » recouvrant ses murs m'a toujours fasciné, et le récent film « Dans l'ombre de Mary » dans lequel l'hôtel apparaît m'a donné encore plus envie de m'y rendre.
Une fois arrivée, je n'ai pas été déçue. L'établissement mêle classicisme et exotisme à la perfection. Très haut de gamme, on n'y séjourne pas forcément tous les jours, mais si vous y passez, un verre sous les parasols du Polo Lounge suffit pour profiter de la magie du lieu.
–
–
 ♫ ♪ The Eagles – Hotel California
–
–
Back in Los Angeles.
I was curious about The Beverly Hills Hotel for quite a long time.
The Hotel is a gem of the Hollywood Golden Age, who had as guests famous personalities from the Cinema such as Charlie Chaplin or Marylin Monroe.
There is also the famous song » Hotel California » by The Eagles, which was inspired by the place.
The exotic touch provided by the « Martinique » wallpaper covering its walls always fascinated me, and the recent film » Saving Mr Banks » in which the hotel appears made my desire to visit even stronger.
Once arrived there, I wasn't disappointed. The hotel is a dreamy mix of classical and exoticism. As it's a very luxurious hotel, you obviously don't spend every nights there. But if you are in the area, a drink at the Polo Lounge is enough to enjoy the magic of the place.
–
–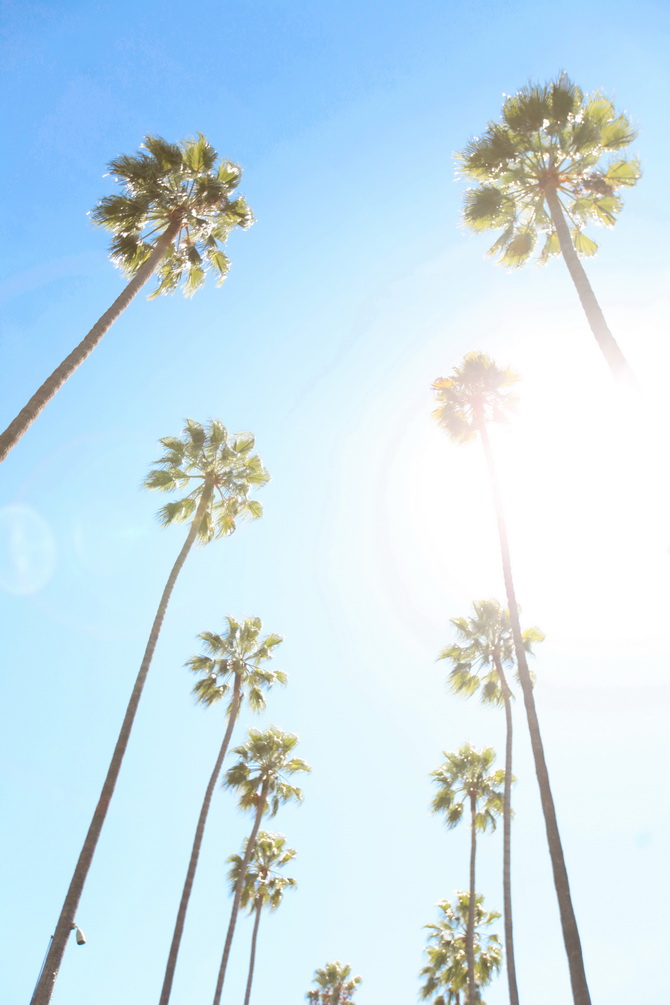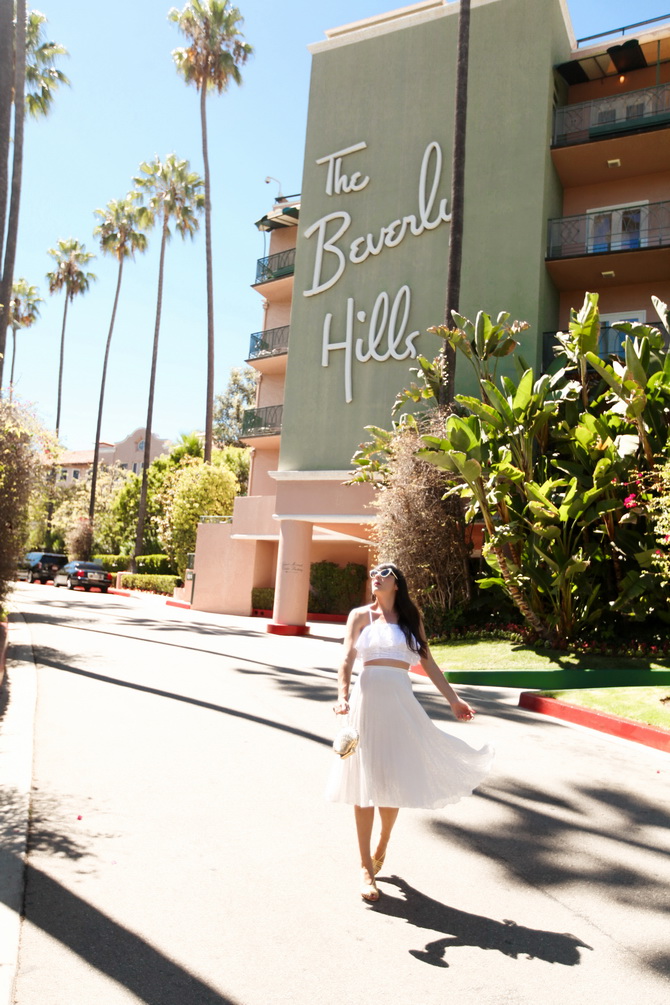 Jupe / Skirt : ASOS
Top: Topshop
Sandales et sac / Sandals and clutch: Charlotte olympia
Lunettes / Sunglasses : Tom Ford
–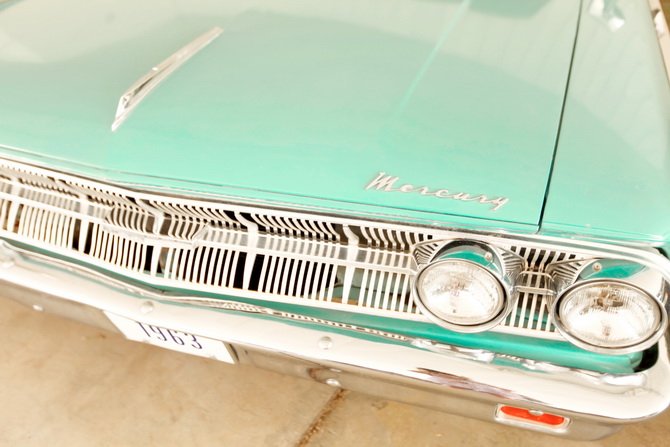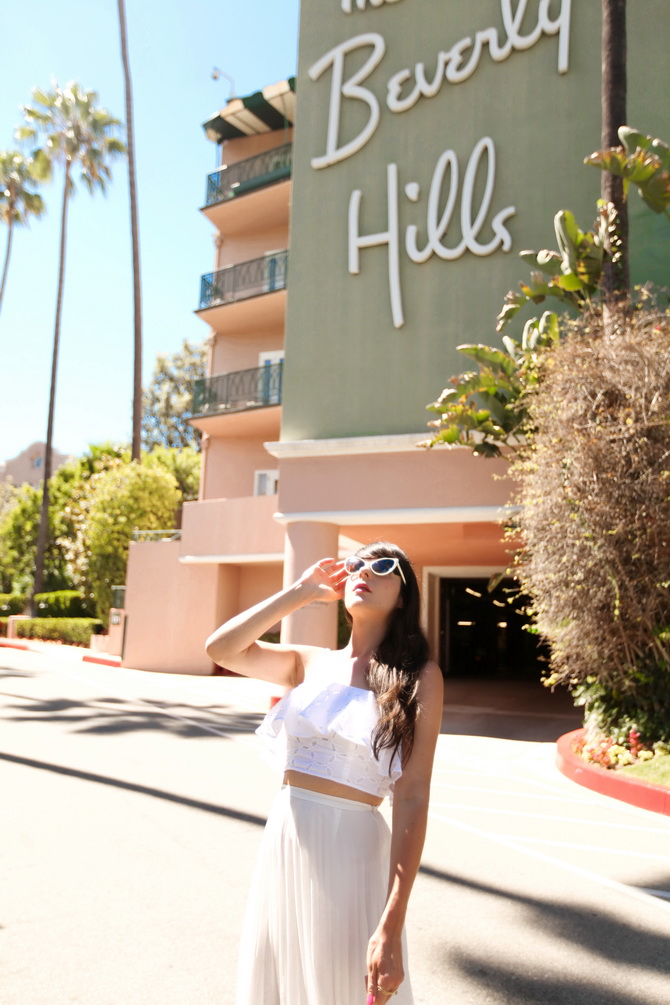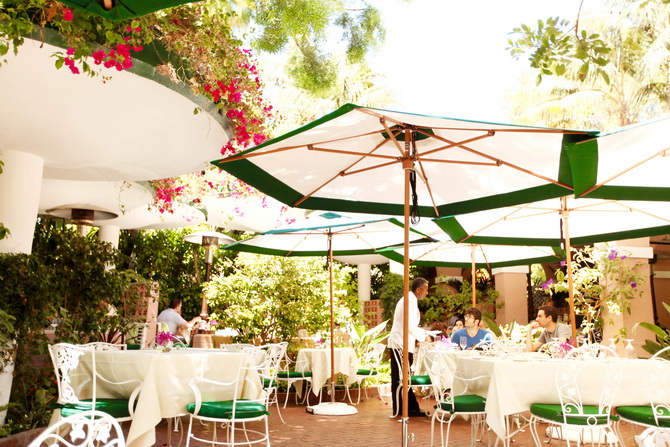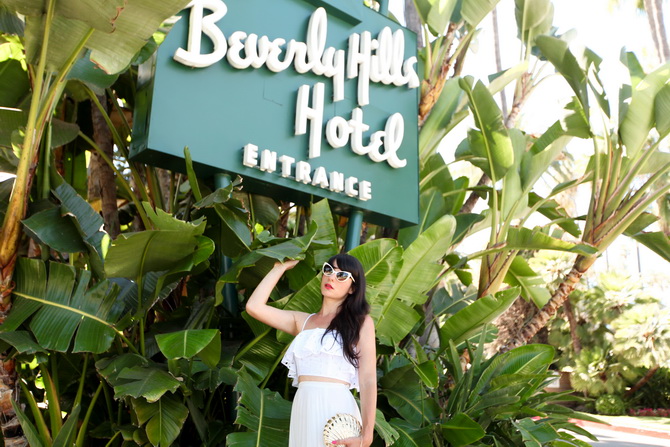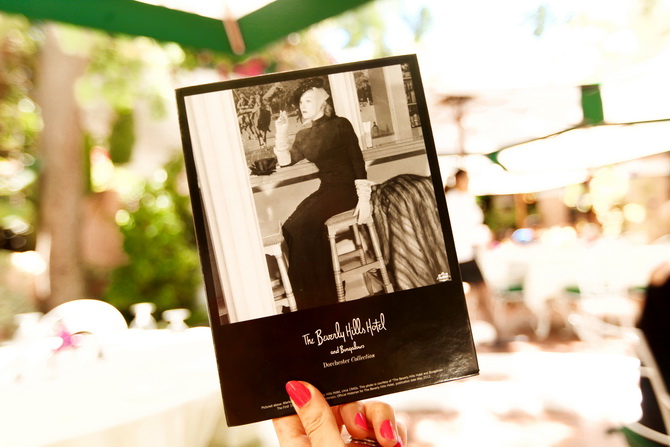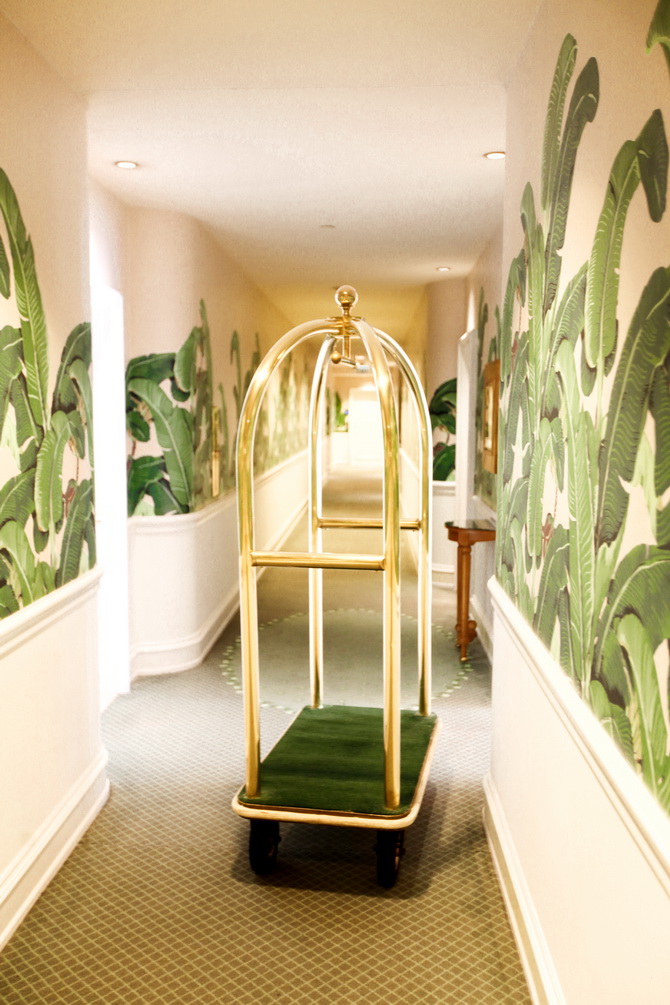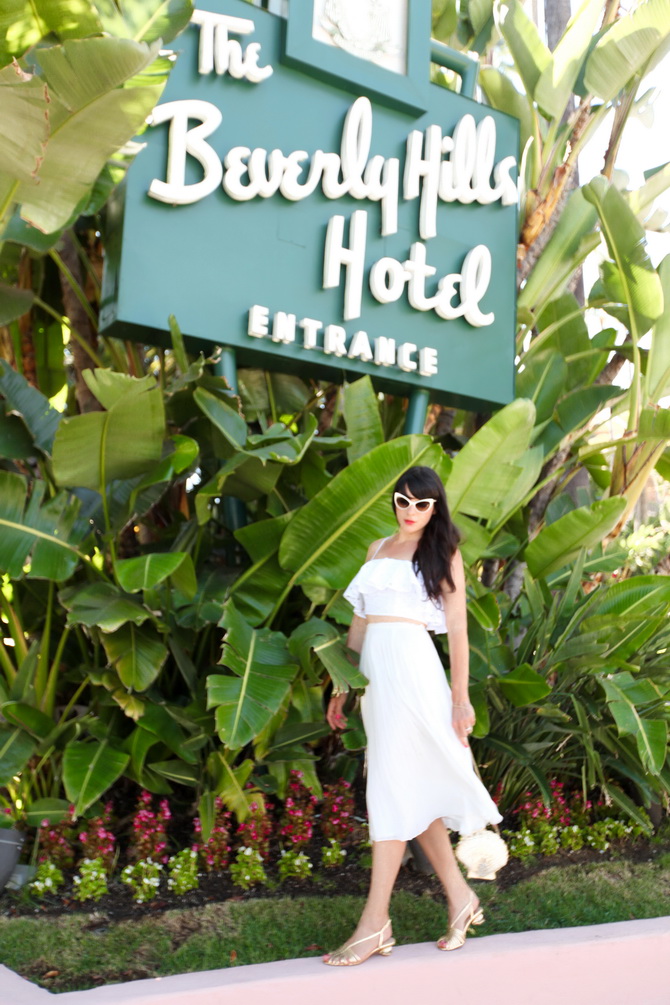 Jupe / Skirt : ASOS
Top: Topshop
Sandales et sac / Sandals and clutch: Charlotte olympia
Lunettes / Sunglasses : Tom Ford
–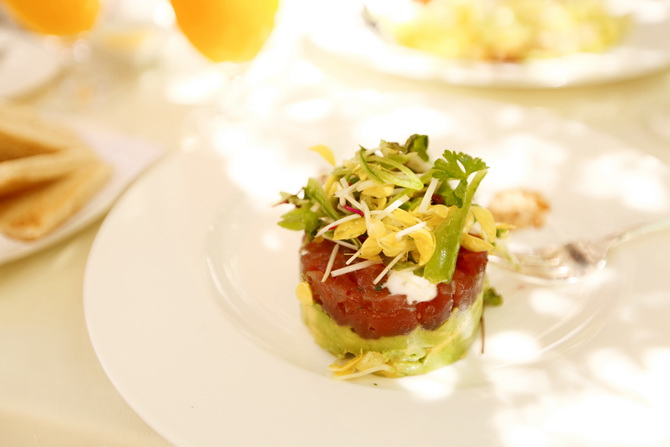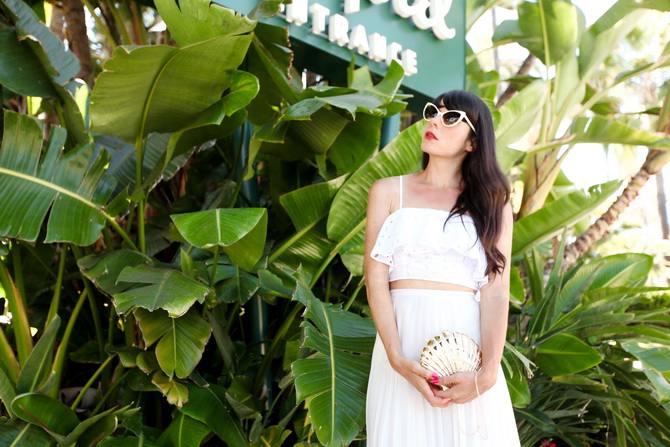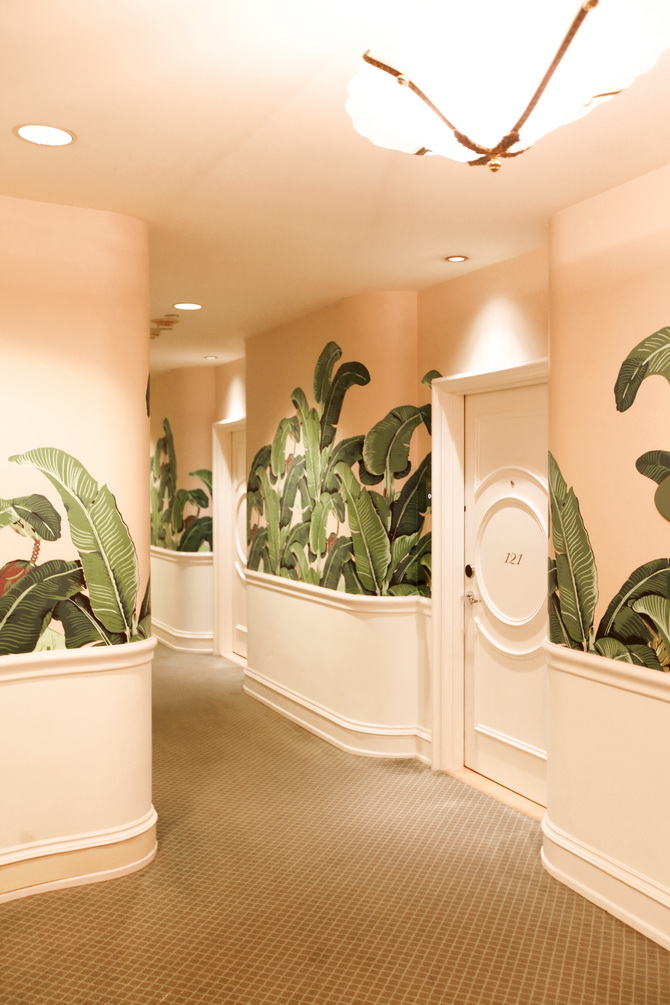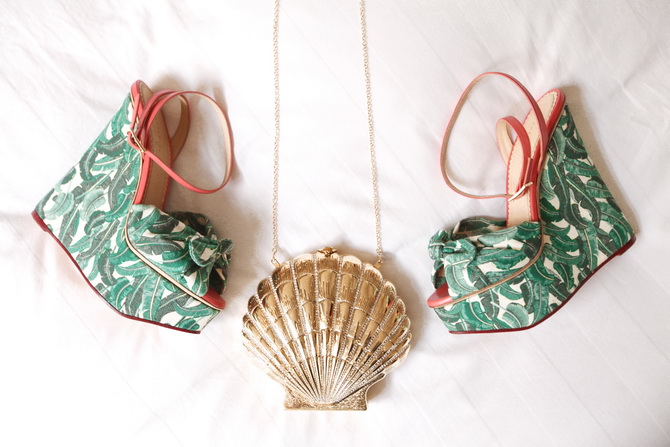 Sac et chaussures / Clutch and shoes : Charlotte Olympia
–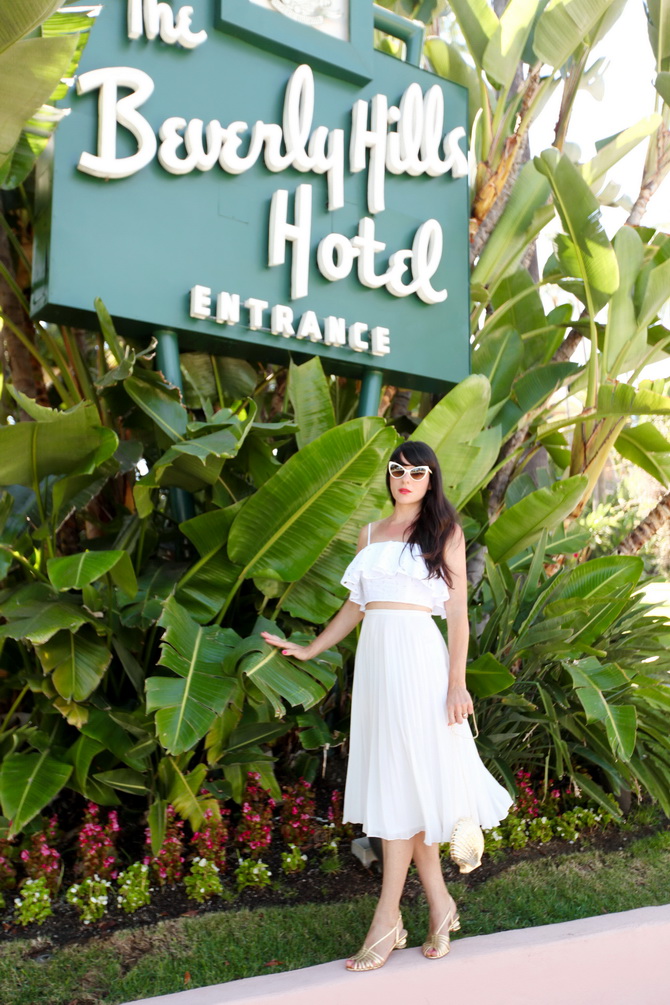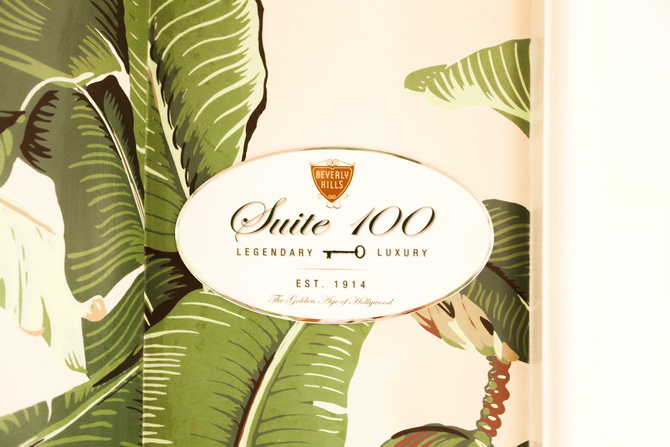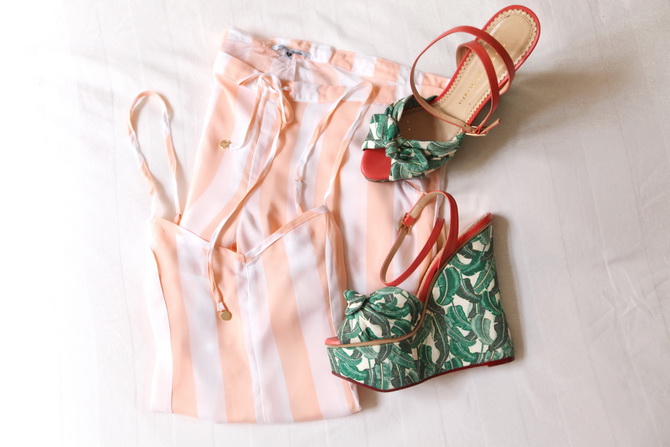 Pyjamas: Wildfox
–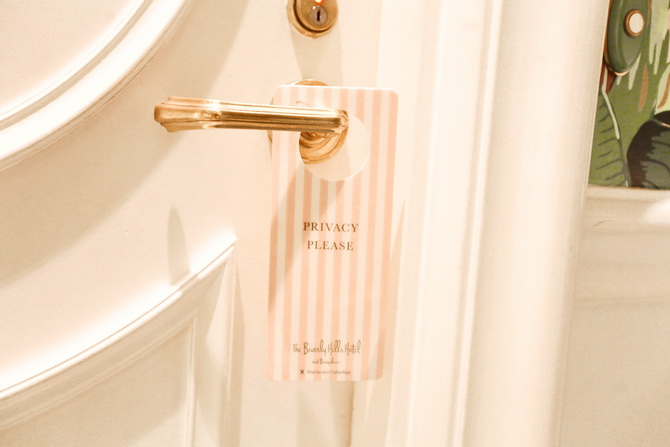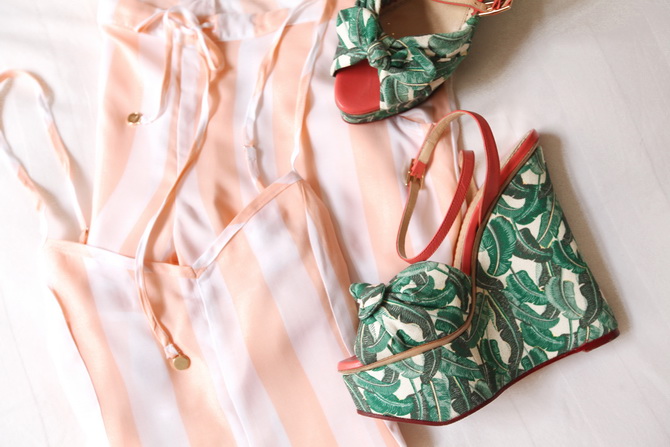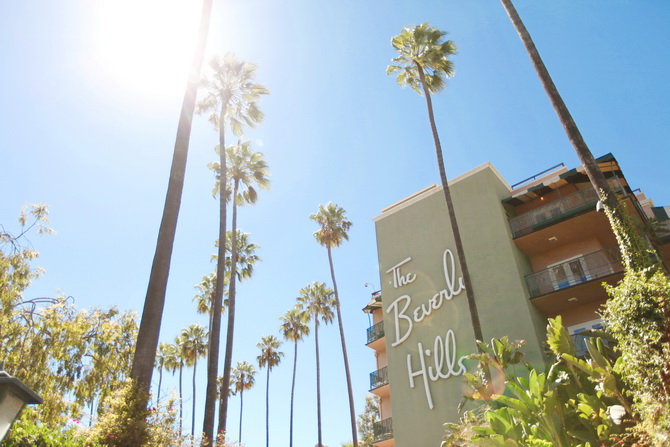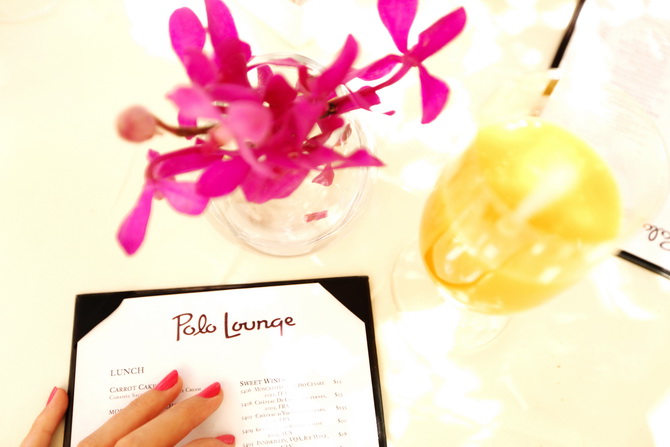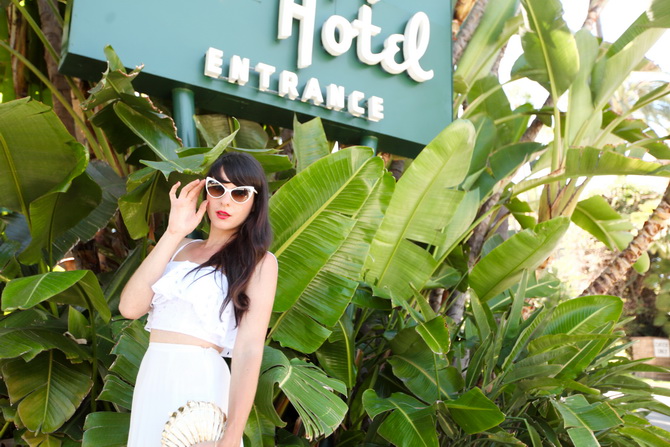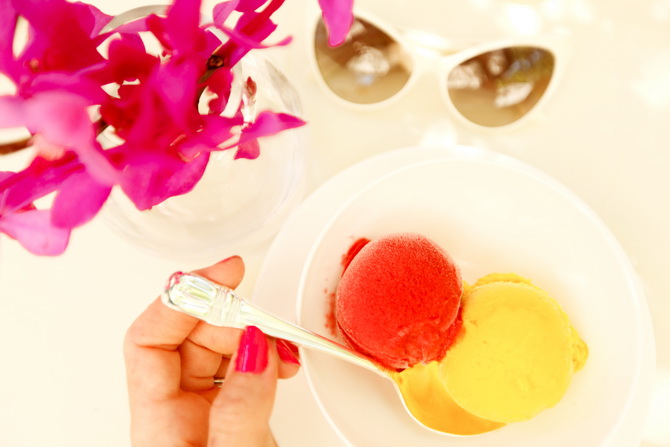 –
–
–
Related posts :
---