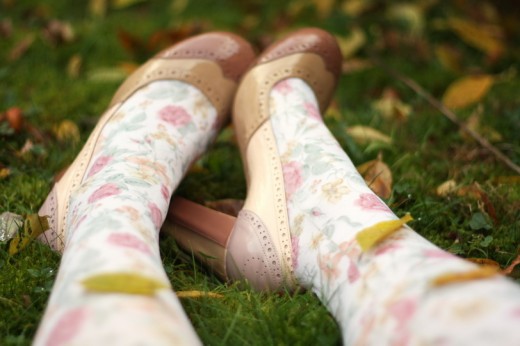 _
Remember when I was talking about floral floral tights a few posts back?
Weeks have since gone by, weeks during which I've been searching high and low for the perfect pair.
Finally, I found the Holy Grail: an English Website called lovecolour-lovetights !
I realize that floral tights aren't for everyone, believe me. I'm just such a nature lover, and I really feel like they help to add a splash of colour to a world that sometimes seems so gloomy and gray!
–
Music: Siouxsie & the banshees – The passenger
_
Les collants fleuris, je vous en parlais dans un précédent article, vous vous souvenez ?
Plusieures semaines se sont écoulées depuis, semaines pendant lesquelles j'ai cherché le modéle parfait.
Et c'est finalement sur un site de vente en ligne Anglais, lovecolour-lovetights, que j'ai déniché la parle rare.
Les collants fleuris, pas forcément au goût de tout le monde, cela va de sois, mais pour l'amoureuse de la nature que je suis, ils contibuent à mettre un peu de couleurs dans un hivers morne et gris.
_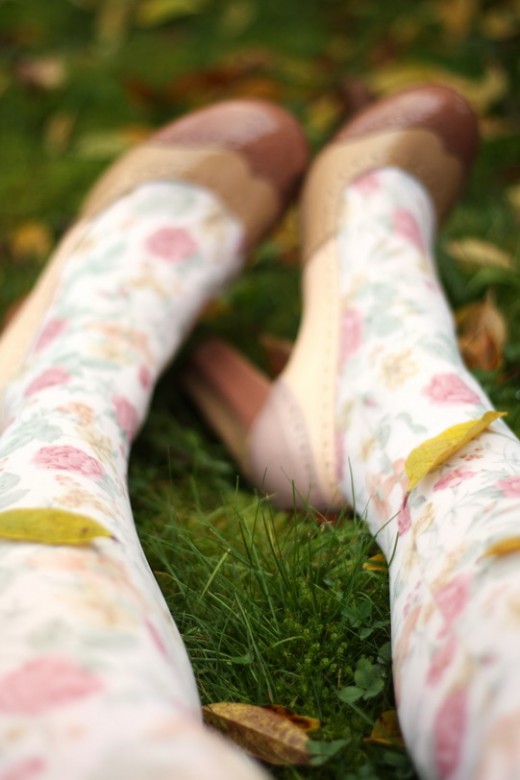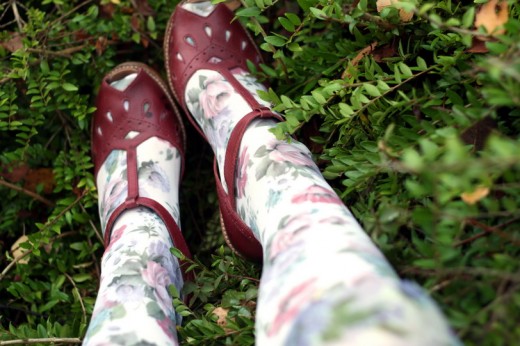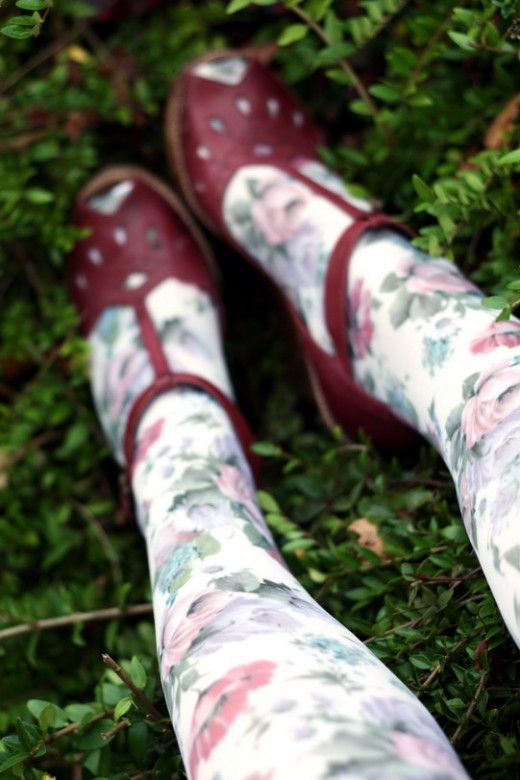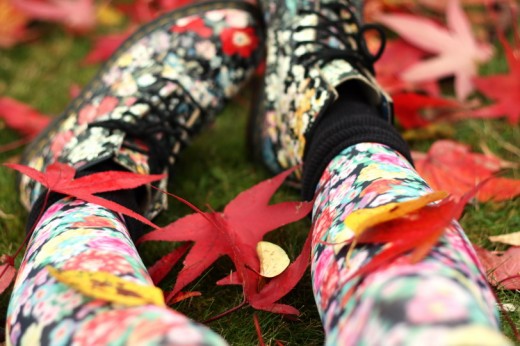 –
Collants lovecolour-lovetights
lovecolour-lovetights tights
–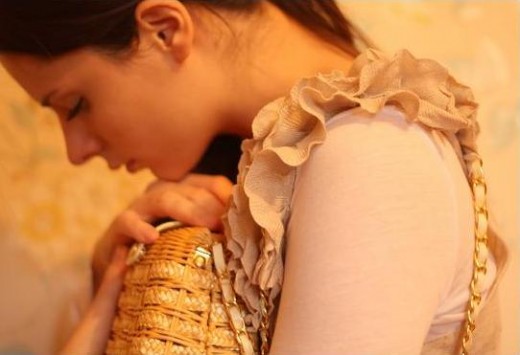 _
J'aime les vêtements, c'est indéniable, mais j'aime également tous ces petits accessoires qui permettent de personnaliser une tenue.
Voici un aperçu de mes accessoires préférés, colliers, chapeaux, nœuds, sacs et autres petits trésors …
_
I love clothes, of course, but I also love those accessories that can personalize an outfit.
Here is a glance at my favorite accessories: necklaces, hats, bows, bags and other little treasures…
_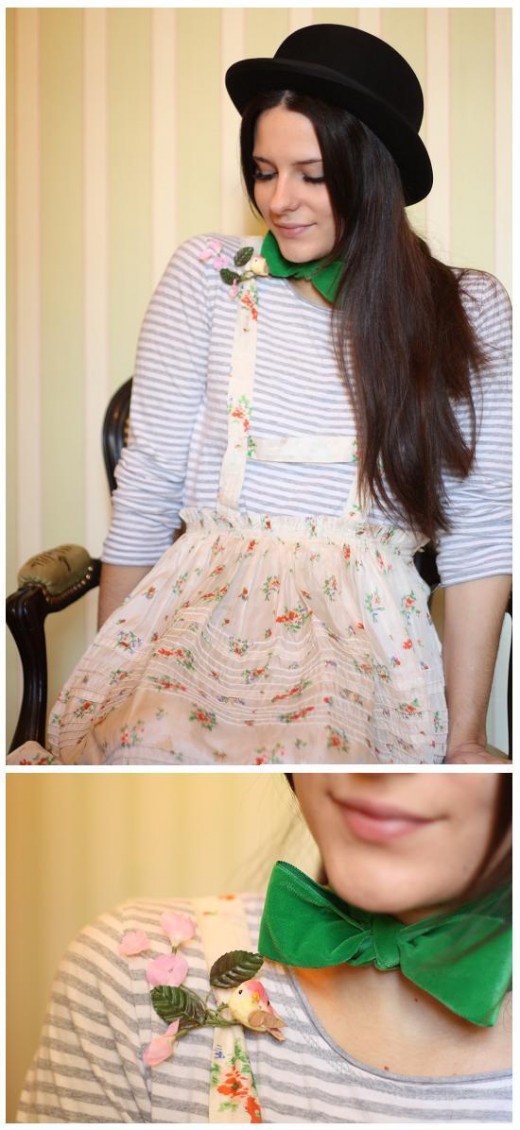 Ruban, oiseau, jupe et chapeau vintage.
Ribbon, bird, skirt and hat vintage.
–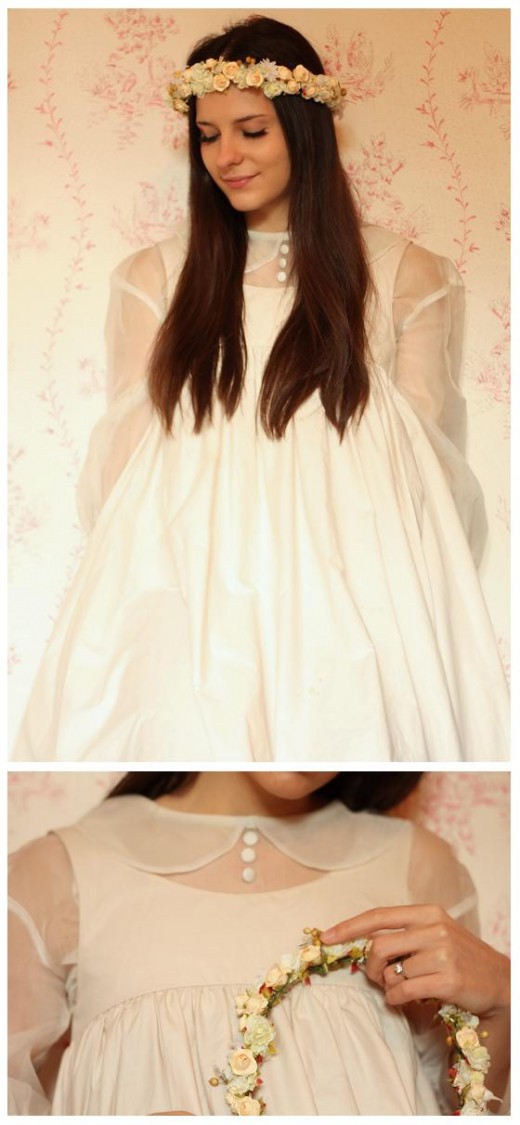 Couronne fabriquée moi même. Blouse By Alix ( en vente ici ). Robe H&M.
Selfmade flower crown, By Alix Blouse ( available here ), H&M dress.
–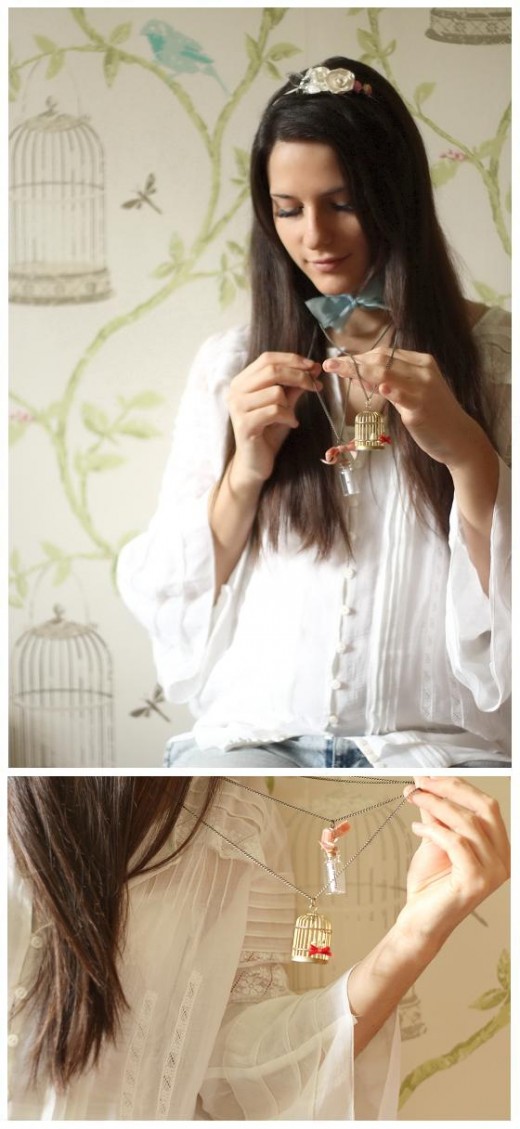 Pendentifs flacon et cage à oiseau The french factory. Serre tête Buddug. Blouse Zara.
The french Factory necklaces. Buddug headband. Zara blouse.
–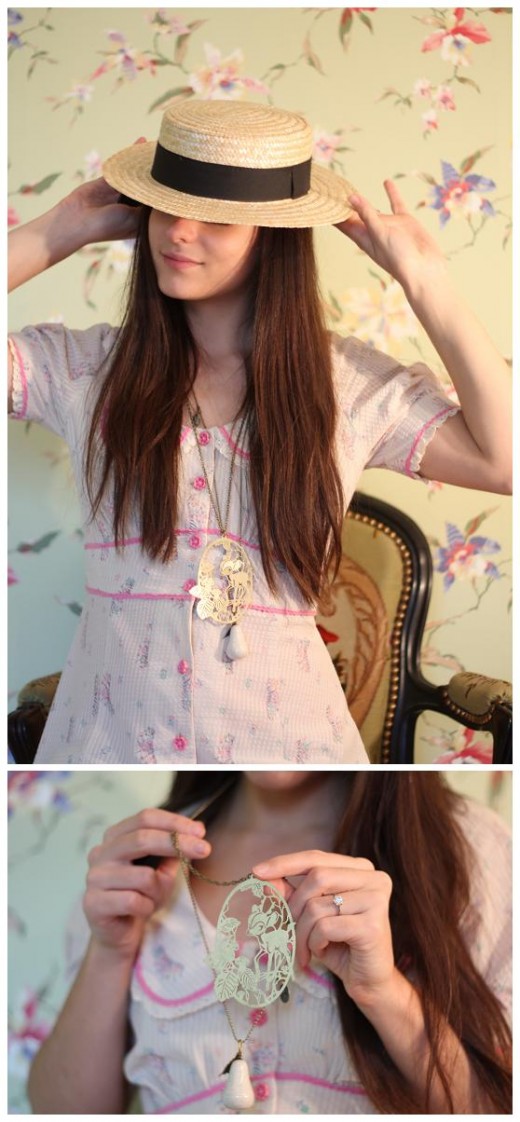 Sautoir faon H&M, sautoir poire Isabel Marant. Chapeau les canotiers du marais. Robe vintage.
H&M fawn necklace, Isabel Marant pear necklace, Les canotiers du marais hat, vintage dress.
–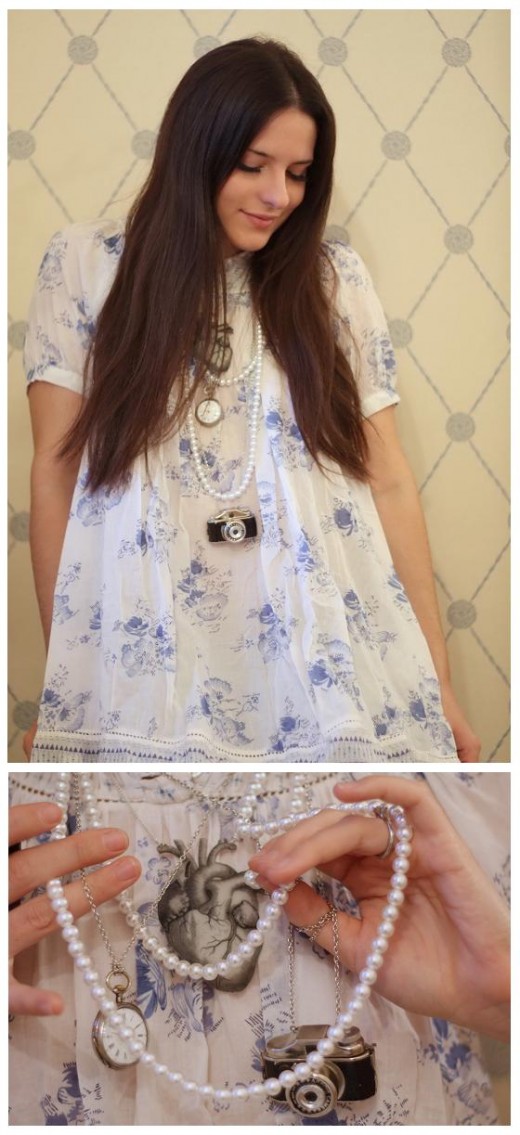 Pendentif cœur Paraphernalia. Pendentif appareil photo The french factory. Montre vintage. perles vintage. Robe H&M.
Heart necklace Paraphernalia, Camera necklace The french factory. Vintage watch and pearls necklace. H&M dress.
–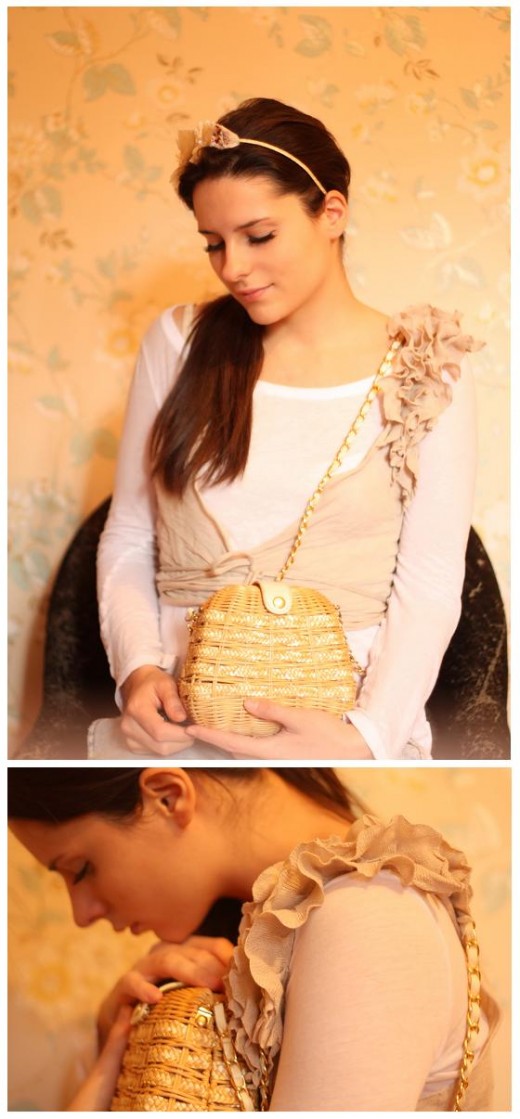 Serre tête fabriqué moi même. Sac, gilet volanté et T-shirt h&M.
Selfmade headband. H&M bag, ruffle vest and Tshirt.
–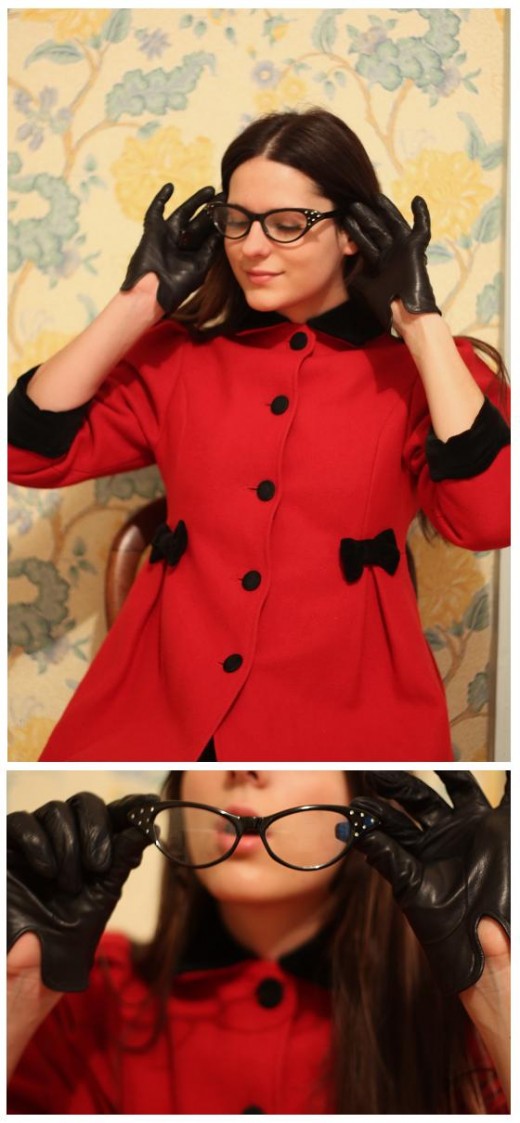 Manteau, lunettes et gants vintage.
Vintage coat, gloves and glasses.
–
–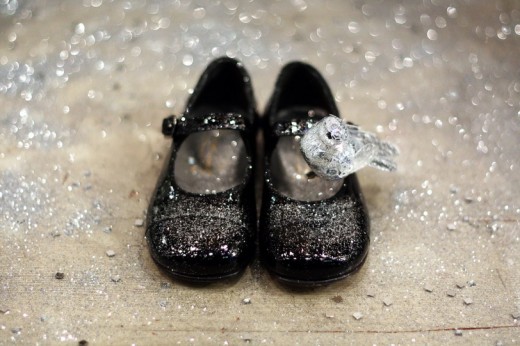 –
I like Paris when everything is in bloom and I like Paris when the leaves are falling off the trees, but I really like Paris around Christmastime when the city is completely lit up.
Why don't you come along with me for a walk along the Champs Élysées, via the Quartier de la Madeleine where we can admire all of the most beautiful decorations on rue Royale and rue Faubourg Saint Honoré.
We'll wrap things up just as we do every year, with the Galeries Lafayette and Printemps shop windows, their lively displays of holiday toys dancing before us.
Are you ready? A whole city awaits, all aglow, like a living breathing Christmas carol!
–
Music: The christmas song – Nat King Cole
–
J'aime Paris lorsque les arbres bourgeonnent, j'aime Paris lorsque les feuilles tombent, et j'aime aussi Paris en période de Noël quand tout est illuminé.
Je vous invite à faire une promenade avec moi le long des champs Élysées , en passant par le quartier de la Madeleine, où les plus belles décorations se trouvent rue Royale et rue du faubourg saint Honoré.
Puis nous terminerons notre visite en regardant avec amusement les vitrines du Printemps ainsi que des galeries Lafayettes, qui comme chaque année, présentent leurs vitrines pleines de jouets animés.
Alors, prêt pour une visite dans une ville brillant de milles feu, digne d'un véritable conte de noël ?
–