–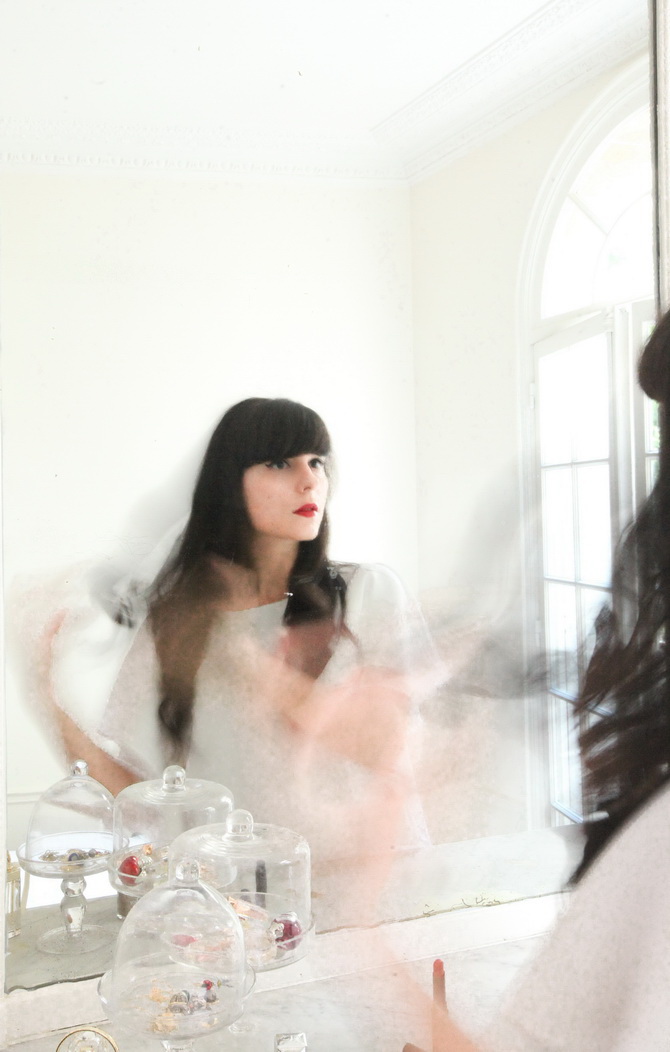 –
–
Mon premier shooting pour Chloé Parfum remonte à 2012, et je suis vraiment ravie de continuer à collaborer avec cette marque que j'aime tant !
La nouvelle fragrance s'intitule « Love Story », et je n'ai pas été déçue par son jus frais et délicat, romantique comme toujours.
Avec son flacon qui reprend la forme d'un cadenas, impossible de penser à autre chose que le Pont des Arts, et donc à l'amour !
Pour Chloé, le moment iconique d'une histoire d'amour est celui du premier regard, celui où l'on se plonge avec délectation dans les yeux de son amoureux !
Pour illustrer cet instant, j'ai voulu mettre en scène la séance de préparation avant le rendez vous galant. Celui où l'on pose son rouge à lèvre avec soin, réajuste sa robe, et enfin vaporise un peu de parfum avant de franchir la porte et de croiser le regard de son prince charmant !
–
–
 ♫ ♪ Nina Simone – Love me or leave me
–
–
My first photoshoot for Chloé parfum took place in 2012, and I feel so very happy to have a long term relashionship with this brand that I like so much.
The new fragrance is called « Love Story », and I haven't been disappointed by its scent. Fresh, delicate and romantic as always.
With a bottle inspired by a padlock, it's impossible not to think about the Pont des Arts in Paris, and thus about love !
For Chloé, the iconic moment of a love story is that first look, the one that you share with an intense delight with you lover for the first time.
To create my own interpretation, I photographed the time when you get ready just before the rendez-vous. The moments when you put on you lipstick, fix your hair and spray some perfume, before crossing the door and looking into the eyes of your prince charming !
–
–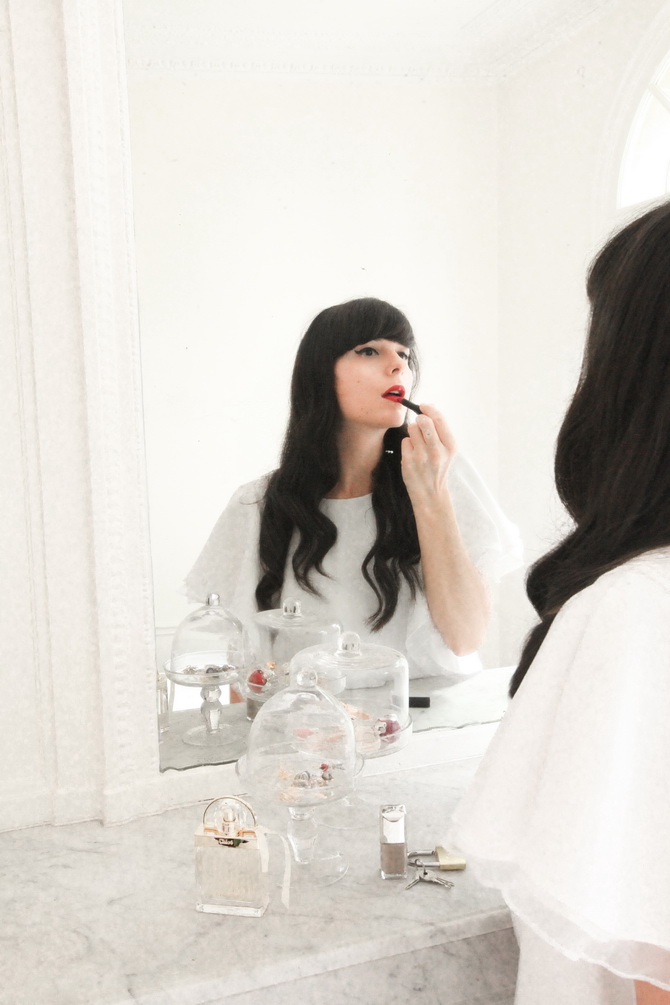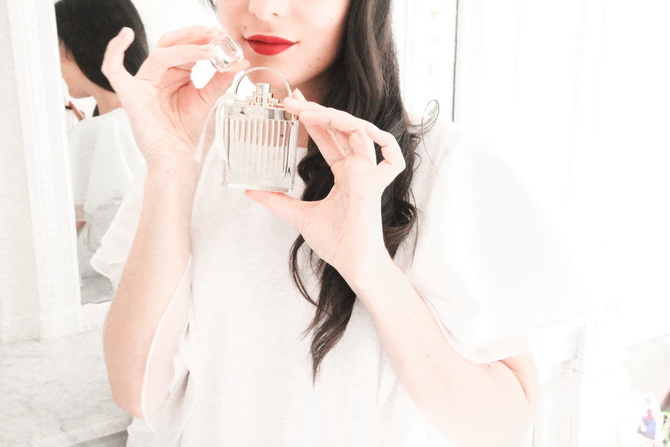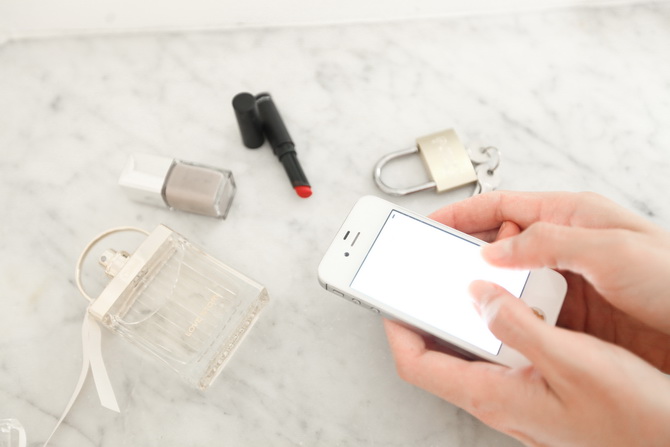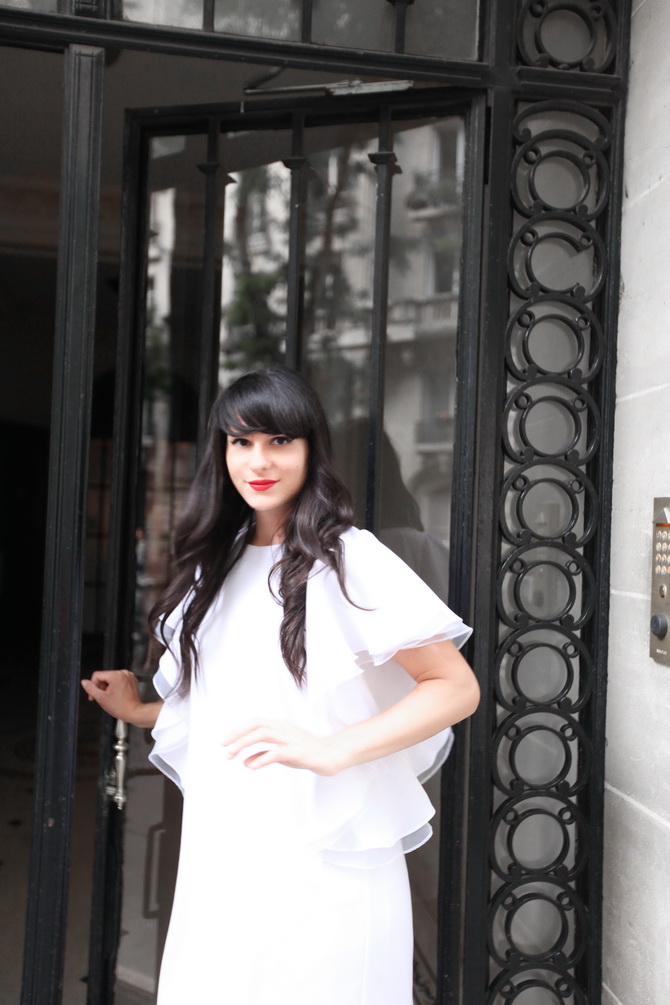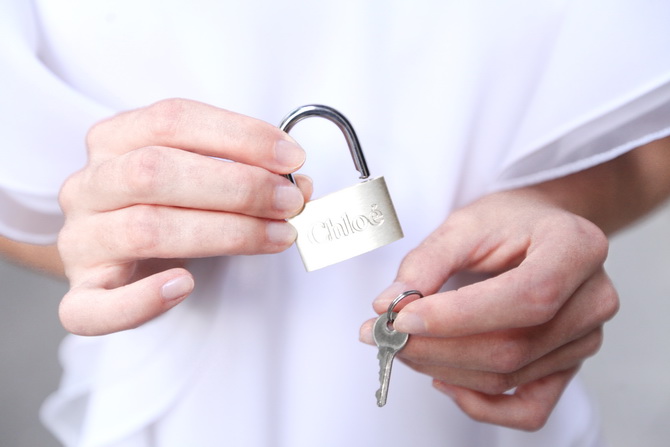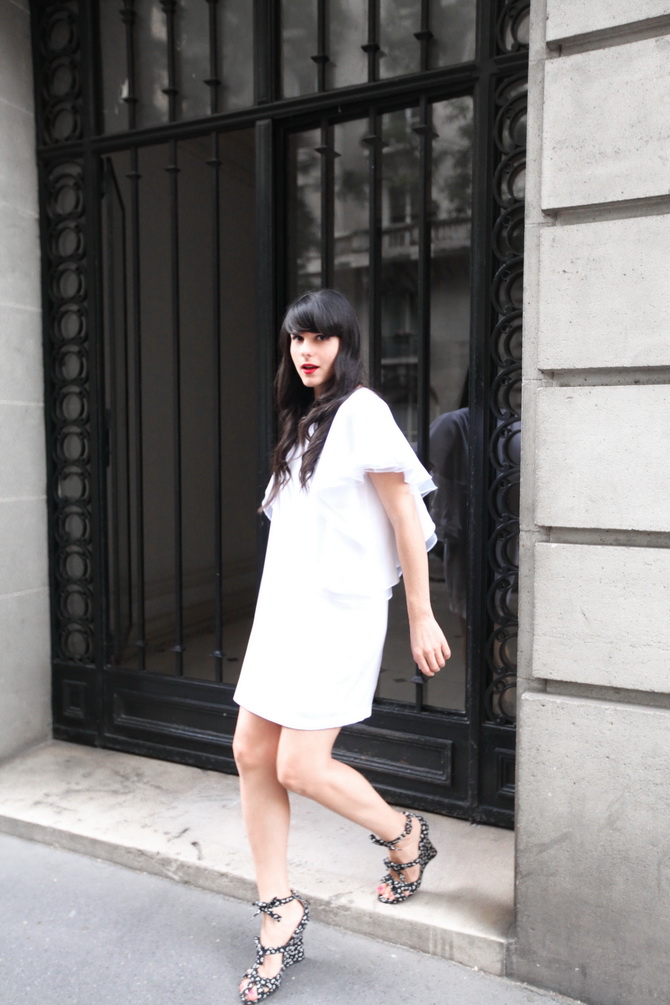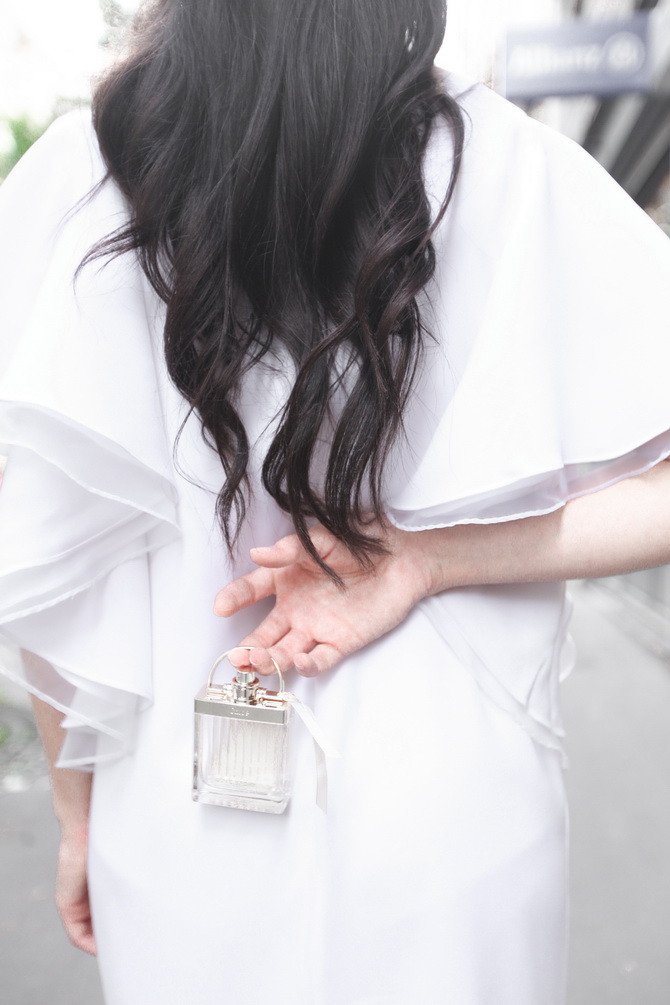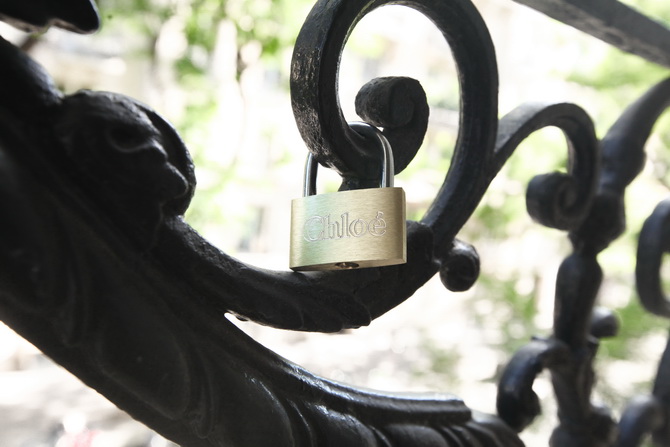 Chloé vous invite à partager votre histoire d'amour en utilisant le hashtag #chloelovestory sur les réseaux sociaux.
Chloé invites you to share you own love story, using the hashtag #chloelovestory on the social media.
Je porte une robe BCBG Max Azria ( en rose ici ) et des sandales Louis Vuitton.
Rouge à lèvre The Cherry Blossom Girl for Galeries Lafayette.
–
I'm wearing a BCBG Max Azria dress ( in pink here ) and Louis Vuitton shoes.
Lipstick The Cherry Blossom Girl for Galeries Lafayette.
–
–
–
Related posts :
---