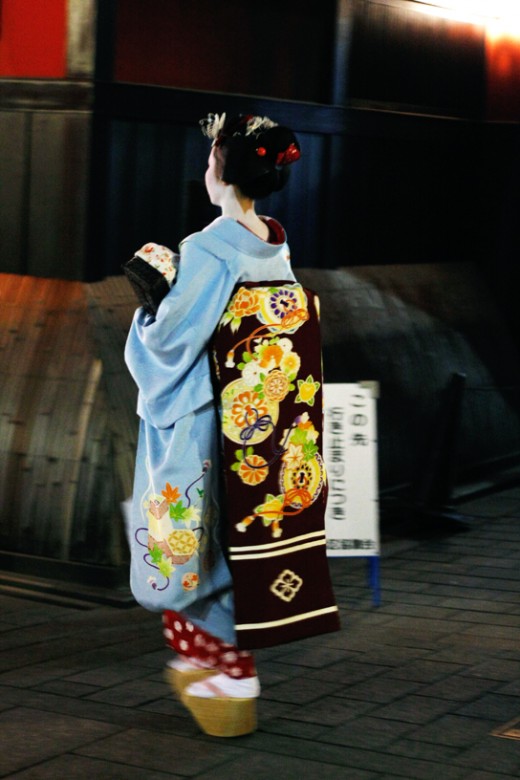 –
Gion is the district in Kyoto well known for his Geisha.
When I was there, only the taxis could remind me I was in the 21 th century.
I've even noticed some maiko ( apprentice geisha ) crossing busy steets full of cars, and the impression of different periods meeting was rather curious to see !
Besides I always wonder how these women manage to walk so fast on these wooden clogs, they are so high !
Respect girls.
What I also like in Gion is the traditional atmosphere you can feel while walking through the narrow streets, lightened by the red lanterns.
Magical and mysterious, just as all the rest of the Japanese culture I think.
–
Gion est le quartier de Kyoto bien connu pour ses Geisha.
Quand j'étais là bas, seulement les taxis pouvaient me rappeler que j'étais pourtant bien au 21 ème siècle.
J'ai même pu remarquer quelques maiko ( apprentie Geisha ) traverser des rues bruyantes pleines de voitures, et l'impression du mélange des époques était assez curieux à voir !
Par ailleurs je me demande toujours comment ces femmes font pour marcher aussi vite avec des sandales si hautes ! Respect.
Ce que j'aime aussi à Gion, c'est l'ambiance traditionnelle qui se dégage des étroites rues éclairées aux lanternes rouges.
C'est magique et mystérieux, tout comme le reste de la culture Japonaise à mon sens.
–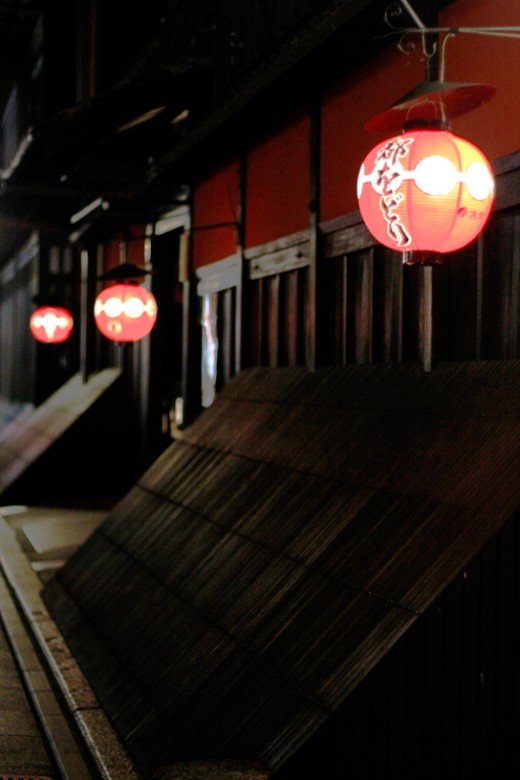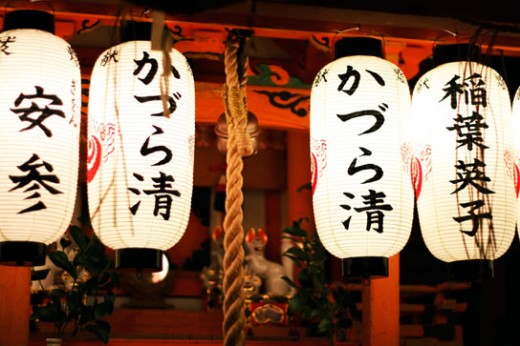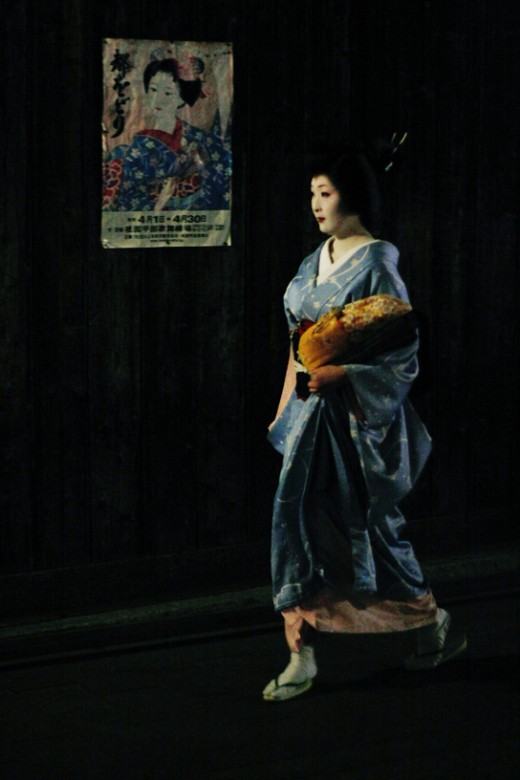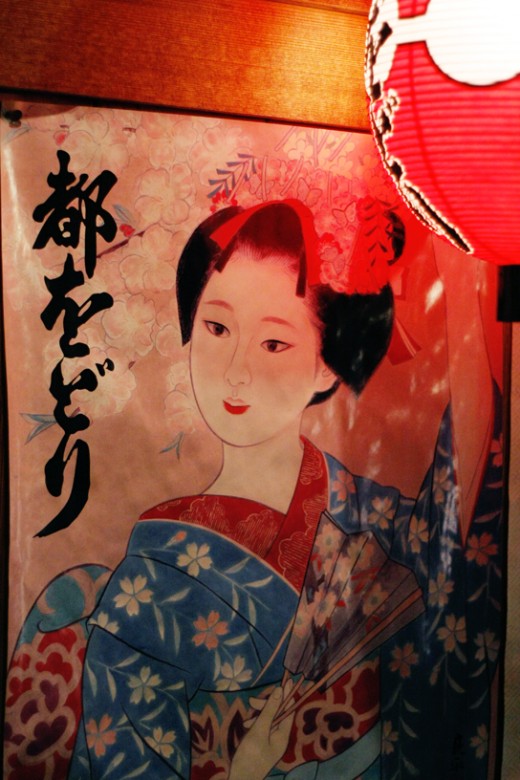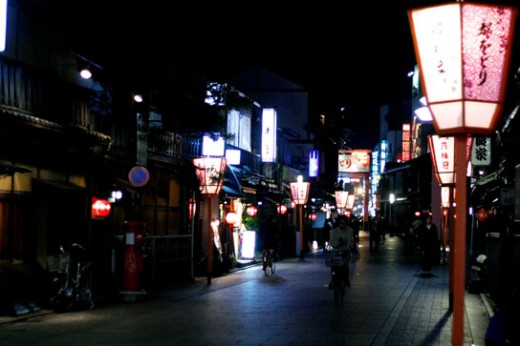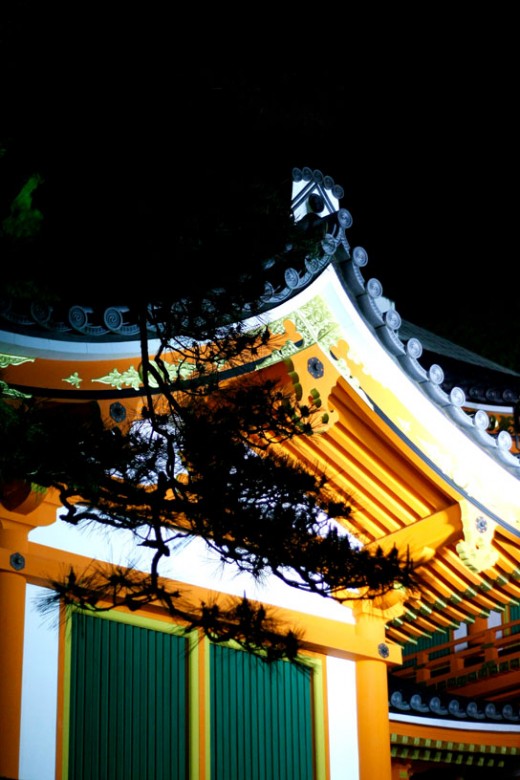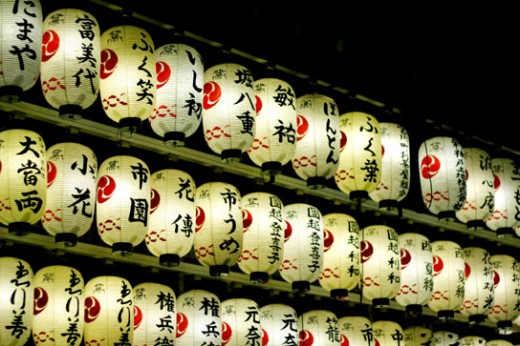 –
Related posts :
---