–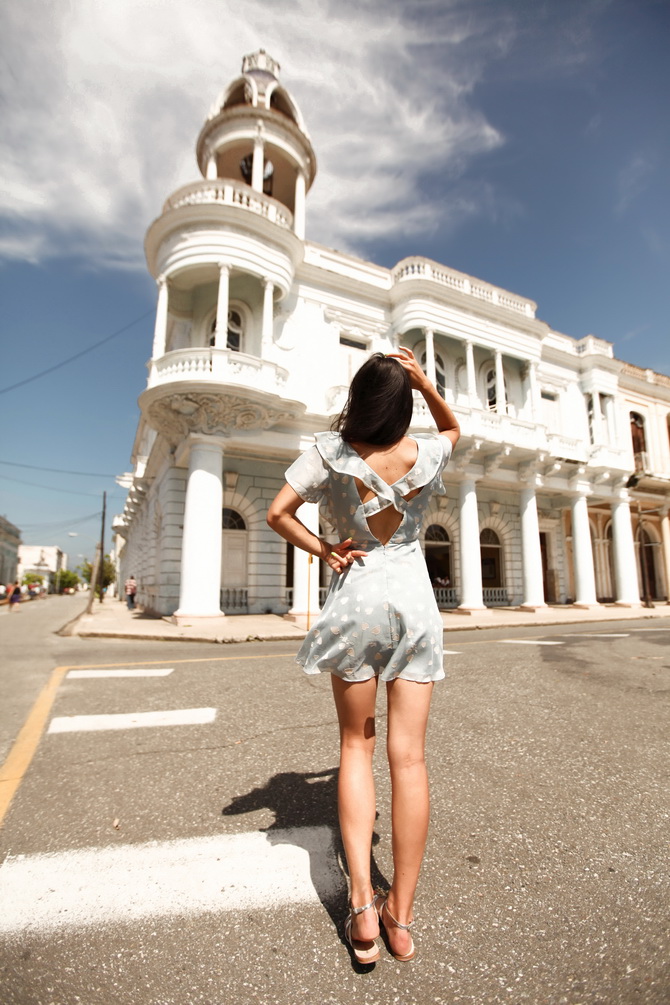 –
–
Je vous avais brièvement parlé de la Place José Marti dans mon premier article sur Cienfuegos, mais ne vous en ai pas montré grand chose.
Ce qui est amusant, c'est qu'exactement le jour où j'y suis passé, il y avait une très belle voiture bleue garée devant mon bâtiment préféré, bleu lui aussi.
Avec la robe ( bleue! ) que je portais, et le ciel sans presque aucun nuage, il était évident qu'un petit shooting photo s'imposait !
–
–
–
–
I told you about Plaza José Marti in my first article about Cienfuegos, but didn't show so much of it.
The funny thing is that exactly on the day I visited this place, a beautiful blue car was parked in front of my favorite Building, blue as well.
With the dress I was wearing ( which was blue ! ) and this perfect sky, I had no choice but improvising a little photoshoot !
–
–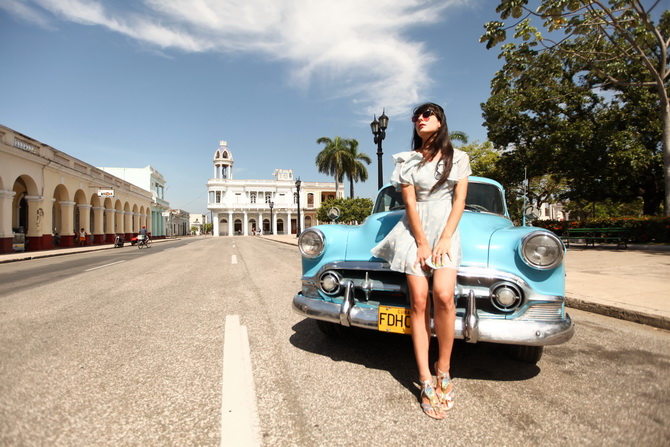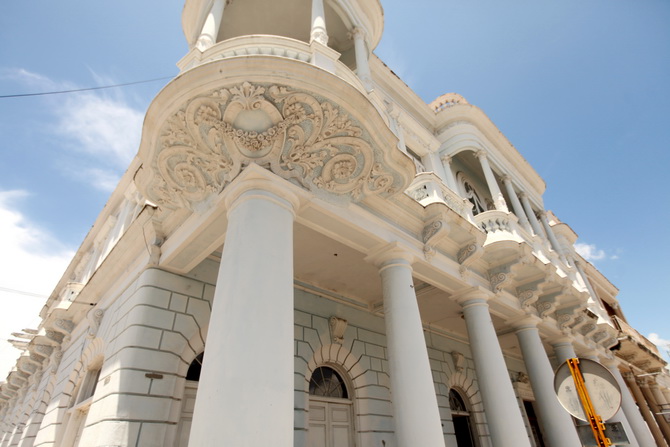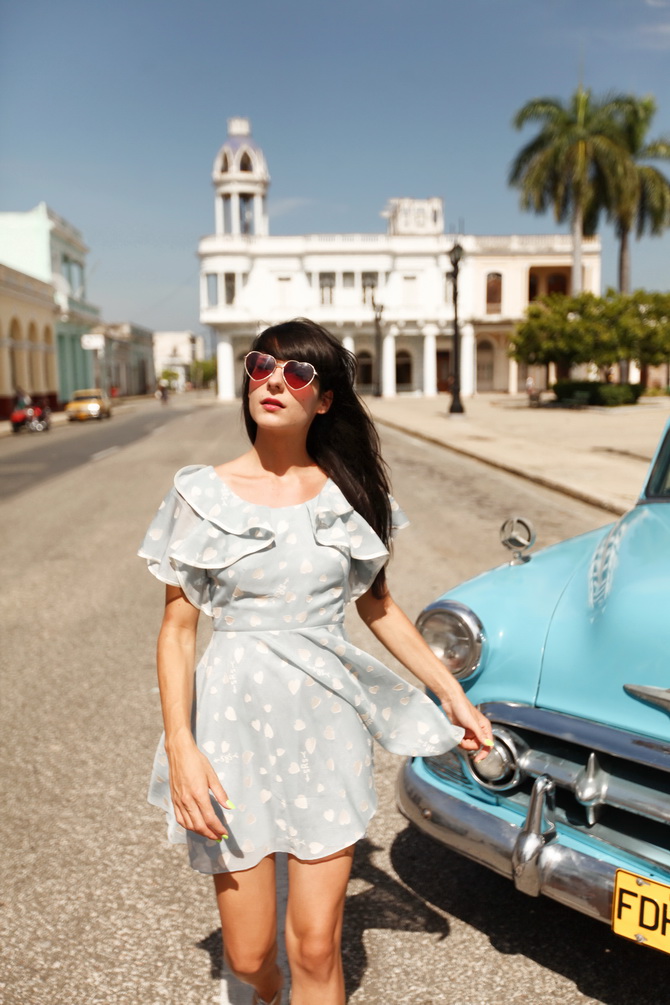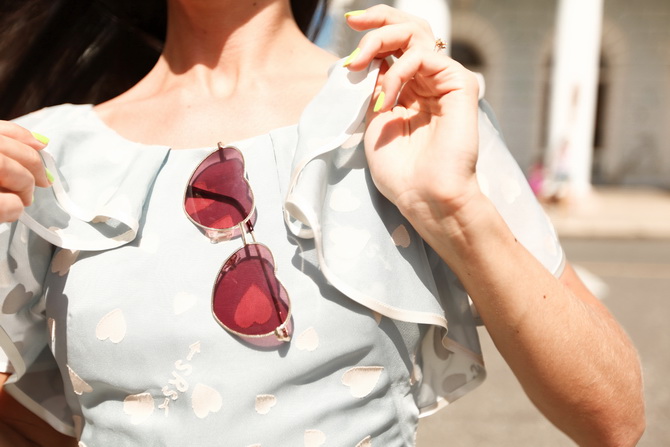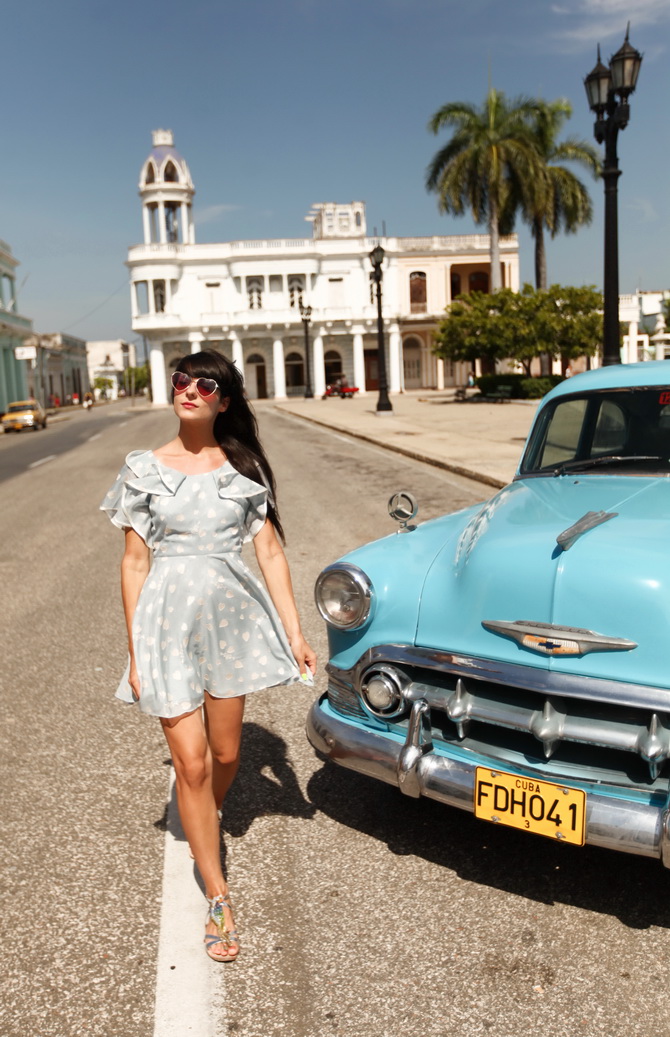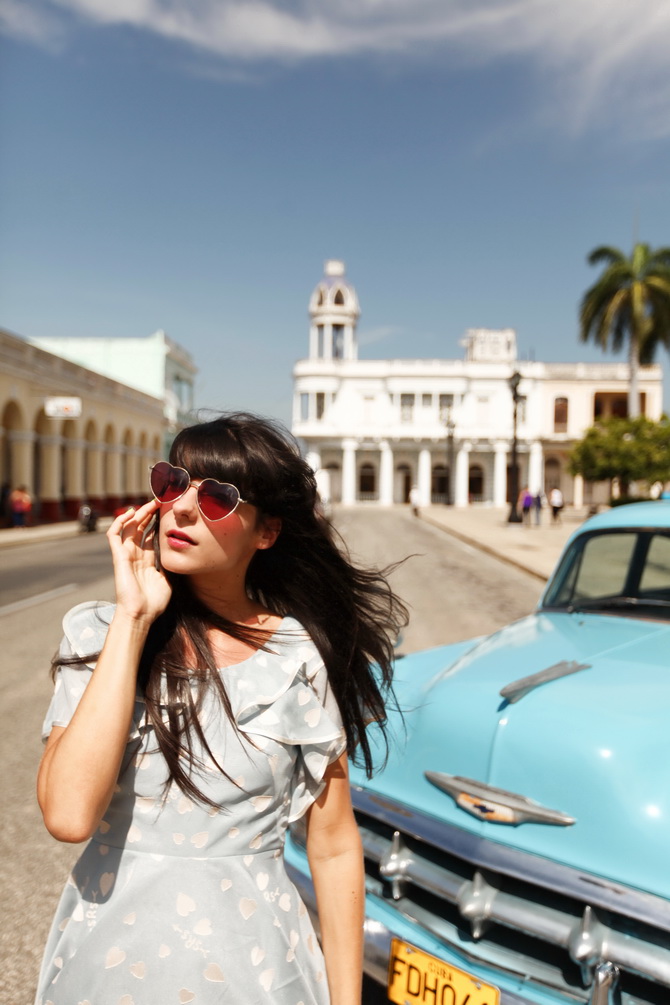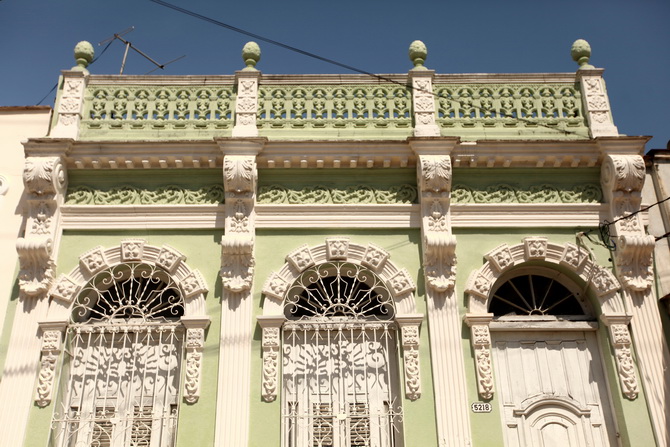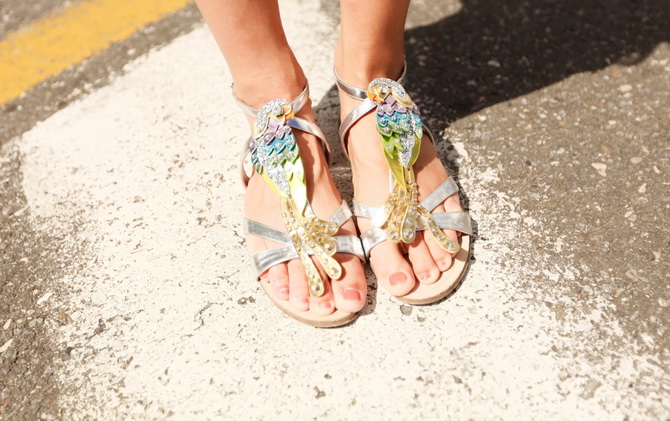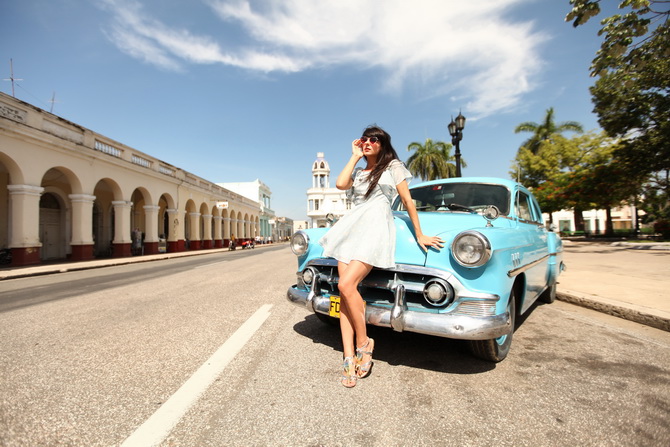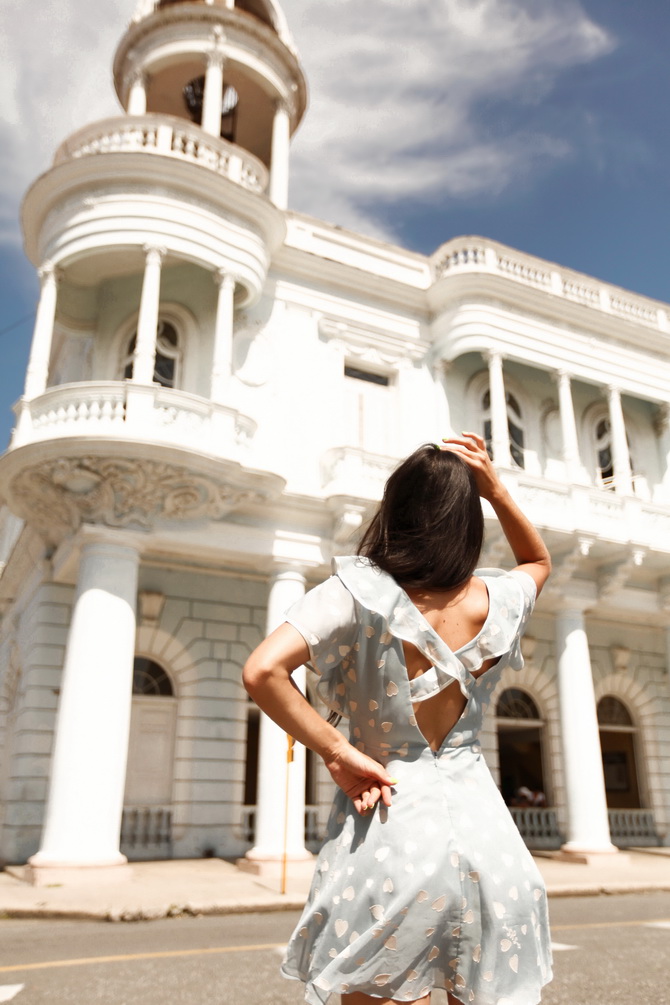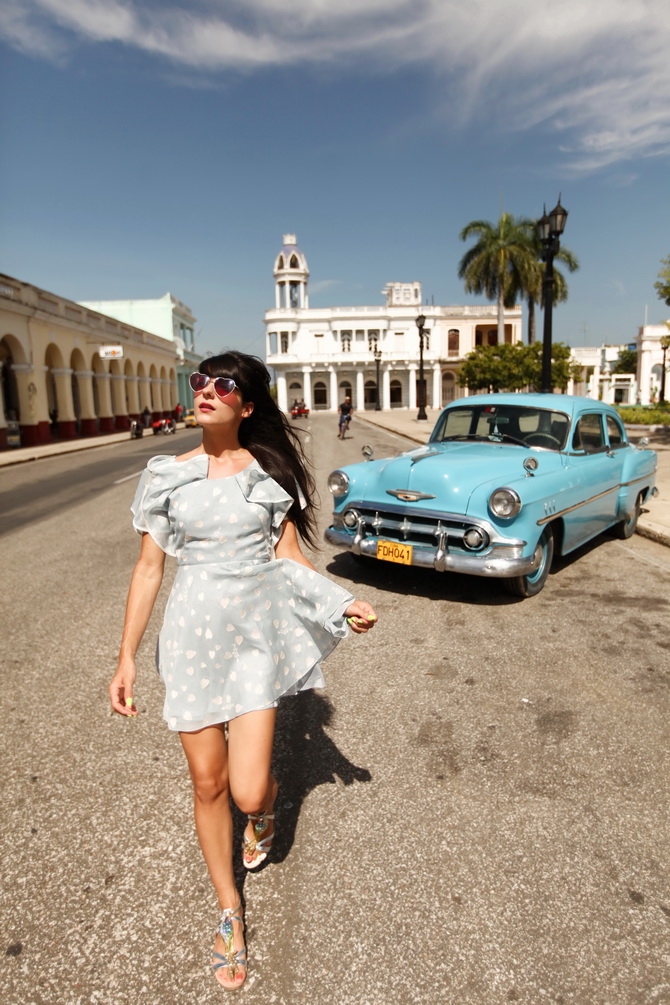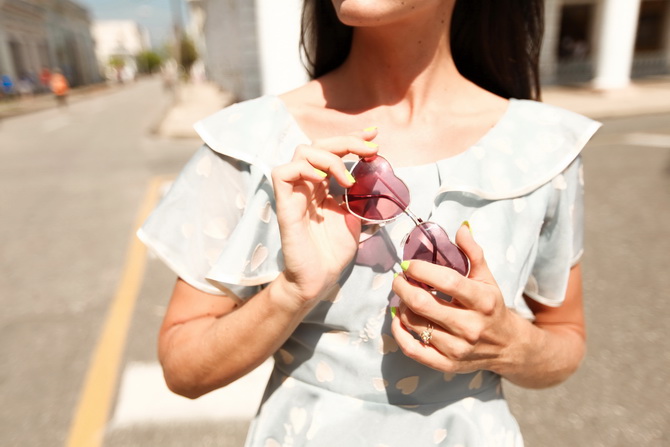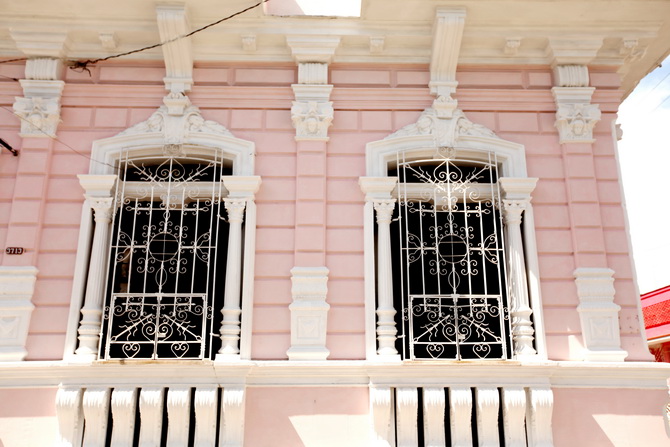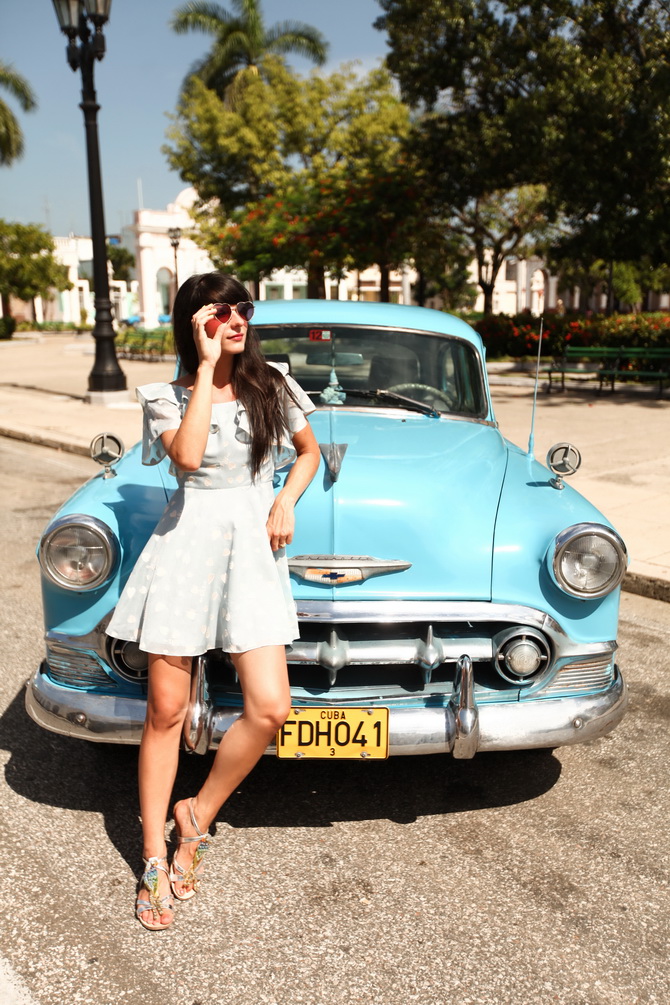 –
Robe / Dress: Sretsis
Lunettes / Sunglasses : Urban Outfitters
Sandales / Sandals : miu miu
Vernis / Nailpolish: American Apparel
–
–
–
Related posts :
---