–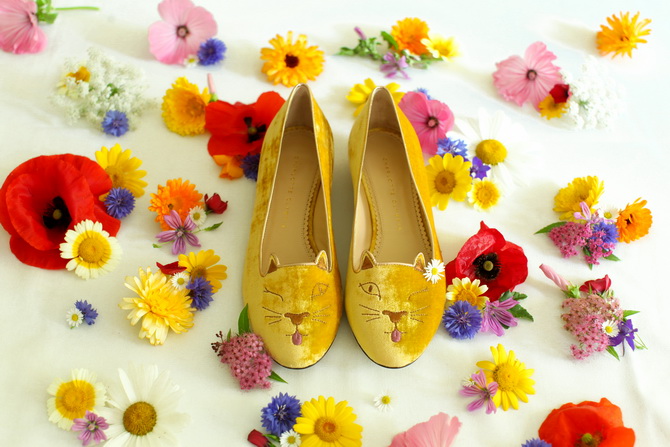 –
Les fameuses chaussures chat de Charlotte Olympia, on ne les présente plus !
Etant moi-même une grande fan et collectionneuse de ces Kitty, j'ai été absolument enchantée de prendre part à un projet proposé par la marque:
Une toute nouvelle collection de Kitty vient de sortir: Kitty & Co.
Composée de huit modèles différents, chacun de ces modèles possède son propre look, prêt à coller au caractère de sa propriétaire.
Je suis heureuse de faire partie des filles qui ont mis en scène une des paires.
Mais laquelle pour moi me demanderez vous ? Les Cheeky Kitty « espiègles » ! Je savais que elles et moi, nous étions faites l'une pour l'autre.
Si vous souhaitez en savoir plus sur cette nouvelle collection pleine de couleurs et de fantaisie, je vous invite sur le site de Charlotte Olympia.
–
–
♫ ♪ Al Stewart – The Year Of The Cat
–
–
The famous cat shoes by Charlotte Olympia, so famous they don't need any introduction !
Being myself a huge fan and a collector of these Kitty shoes, I was delighted to take part in a very special project for the brand.
A new collection of Kitty was just released: Kitty & Co.
With eight different styles, each shoe has its own look, ready to match the owner's personality.
I'm really happy to be one of the girls who photographed a pair.
But which pair for me would you ask ? The Cheeky Kitty ! I just felt we were meant for each other.
If you want to see more about this colorful and creative collection, I invite you to have a look at Charlotte Olympia's website !
–
–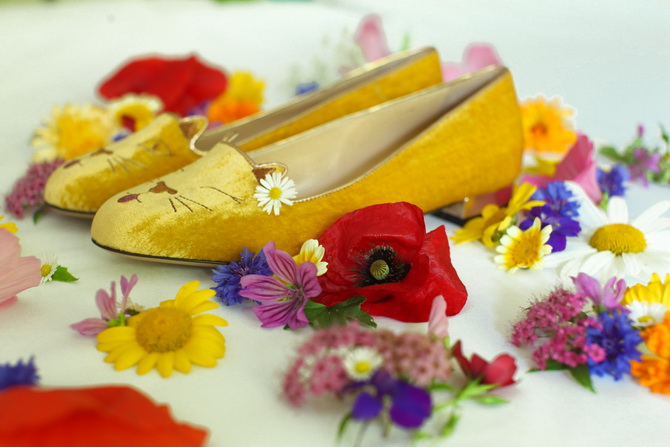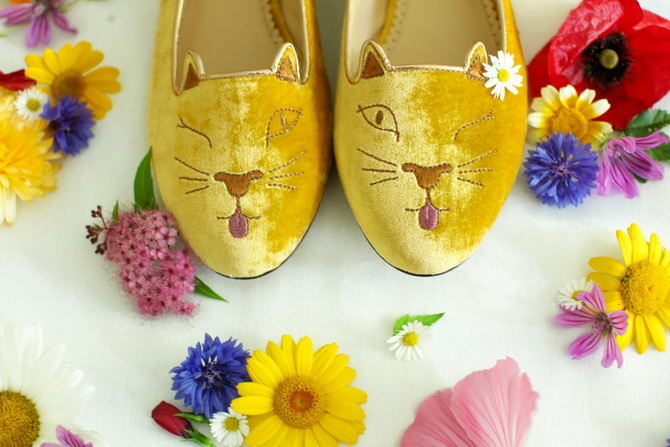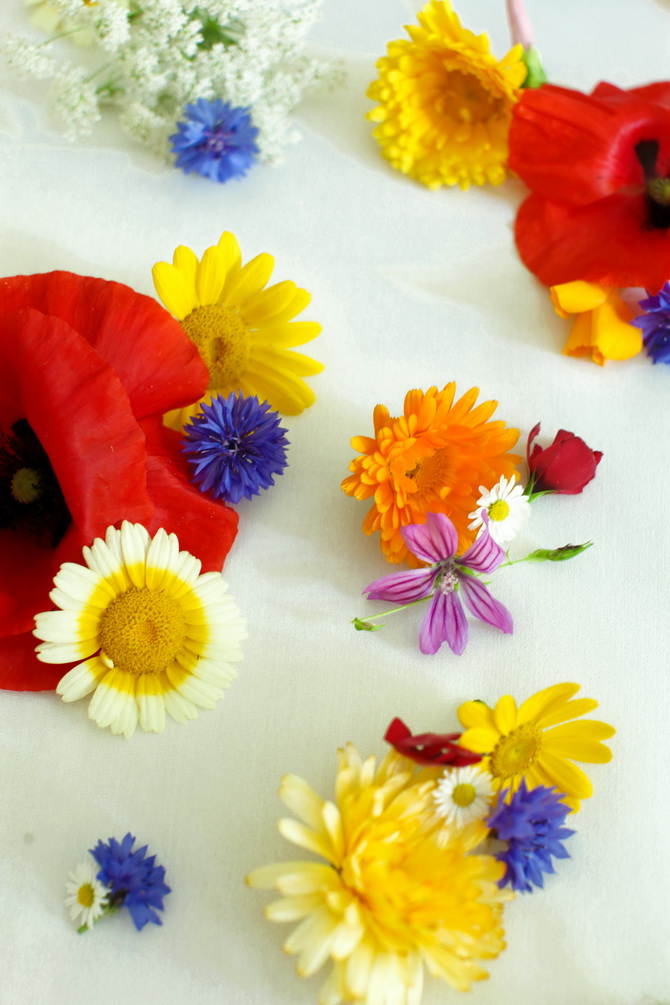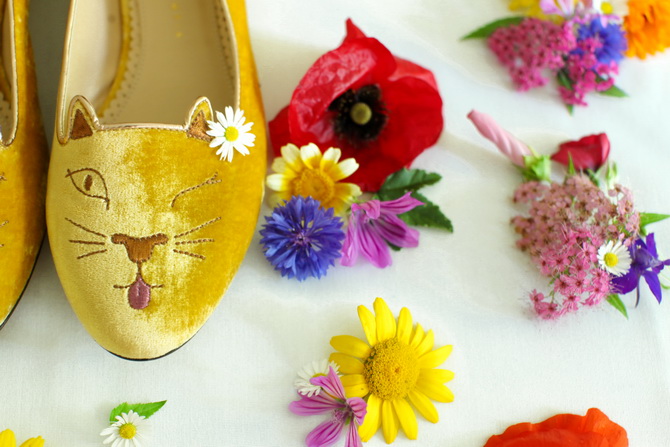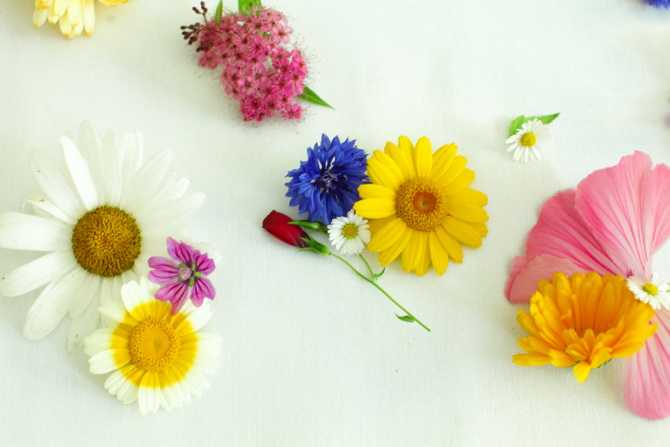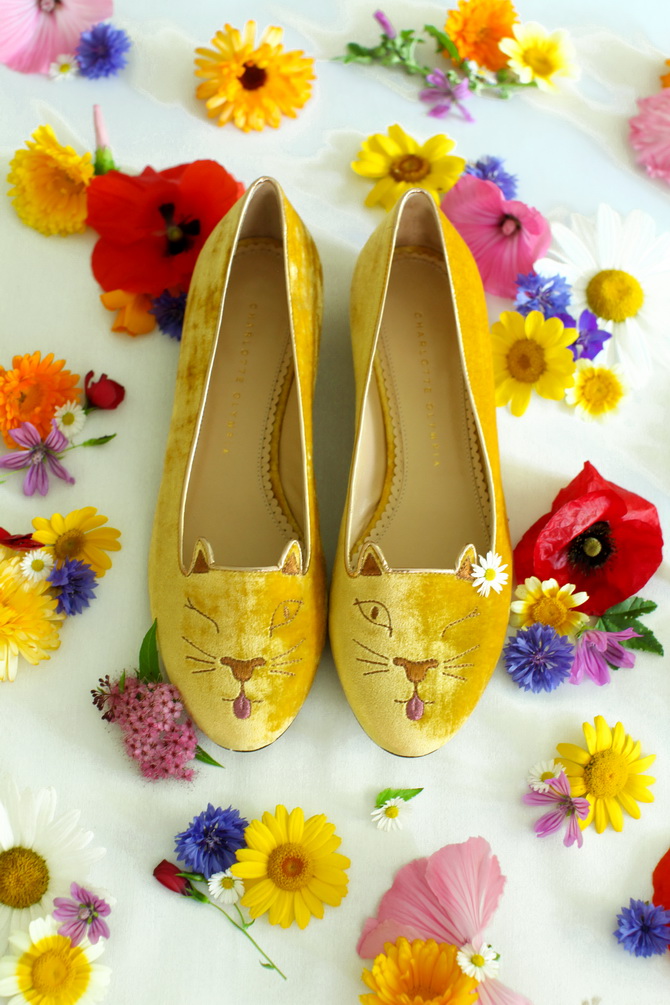 –
Chaussures / Shoes : Cheeky Kitty by Charlotte Olympia
–
–
–
Related posts :
---