–
Rien de tel par un dimanche pluvieux que de rester bien au chaud à la maison.
Mais qu'ai je donc fait pendant cette journée ?
–
Nothing's better on a rainy sunday to stay warm at home.
But what have I been doing on that day ?
–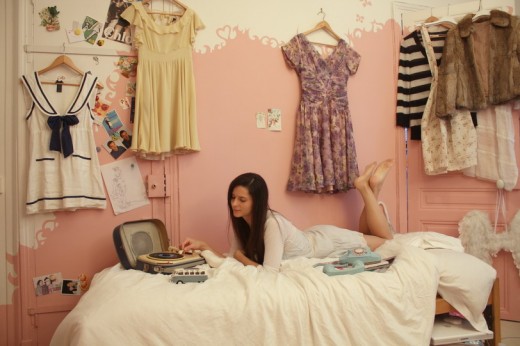 Ecouté de la musique sur mon Teppaz.
Listening to some music on my Teppaz.
–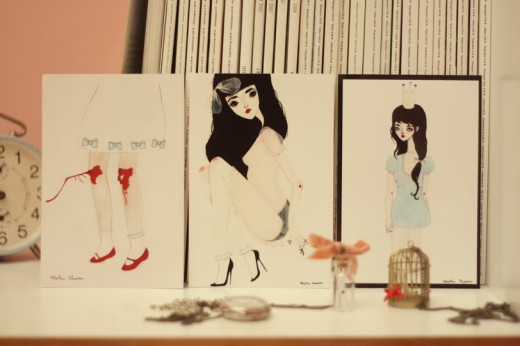 Changé un peu la déco ( illustrations Caitling Quiet )
Did some decoration changes ( Caitling Quiet illustrations )
–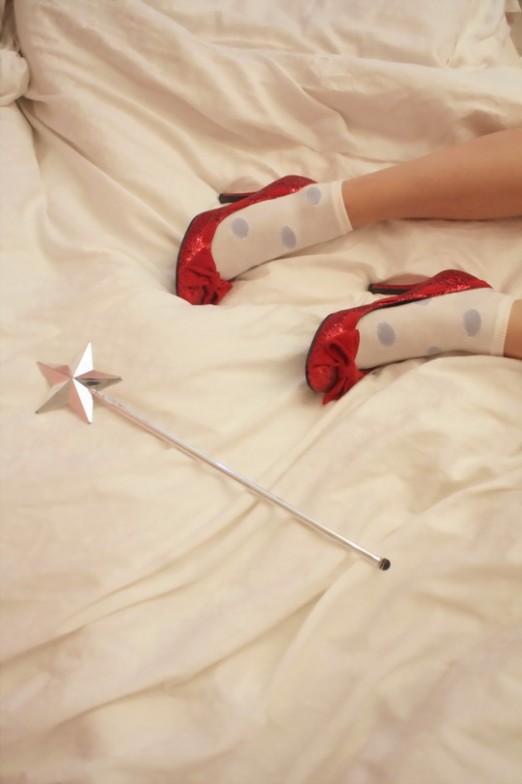 Porté mes chaussures rouges à paillettes.
Worn my Dorothy red sparkling shoes.
–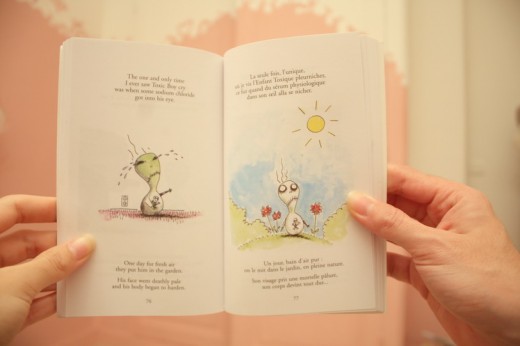 Lu « The Melancholy of oyster boy », de Tim Burton.
Read Tim Burton's book « The Melancholy of oyster boy ».
–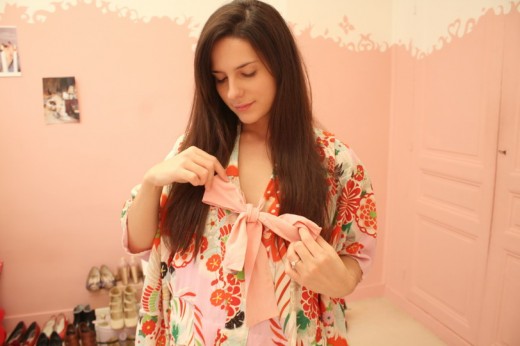 Porté mon Kimono.
Worn my Kimono.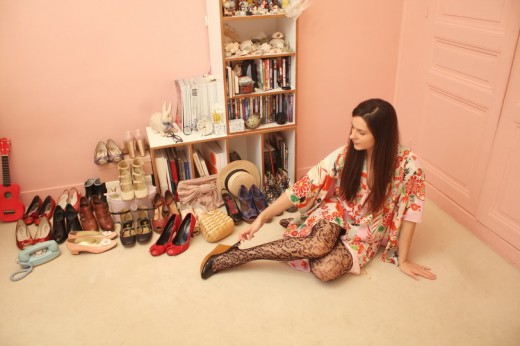 –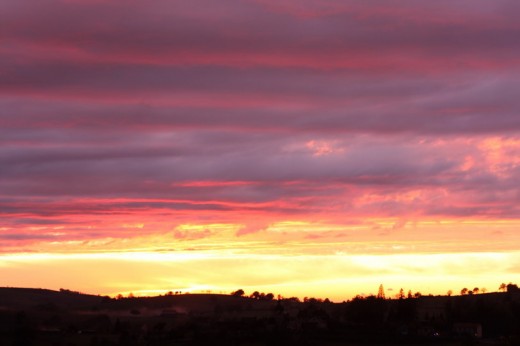 Rêvé du magnifique couché de soleil admiré la veille.
Dream of the beautiful sunset I saw on saturday.
–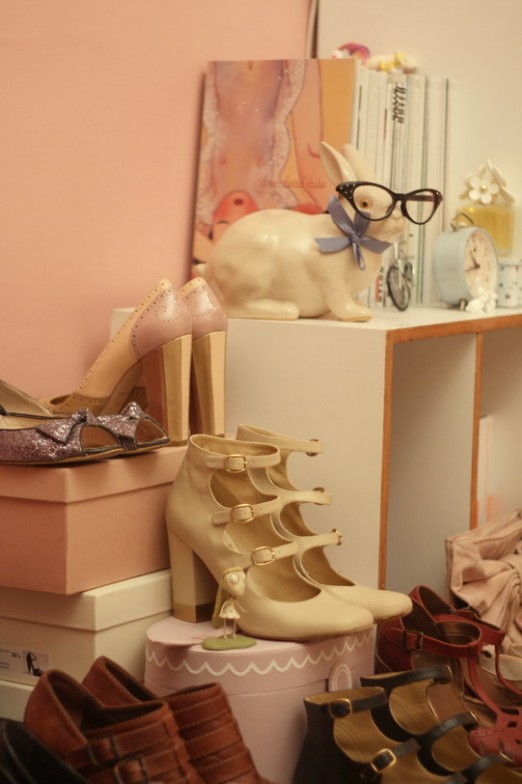 … Et fait des photos.
… And took some pictures.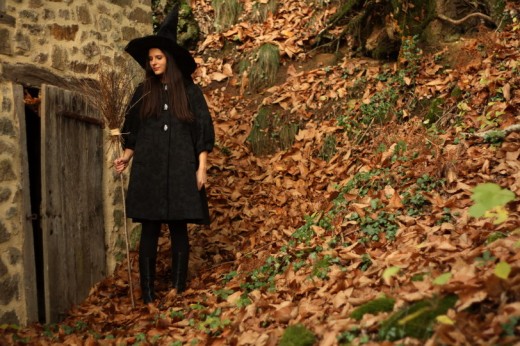 –
You probably didn't know this about me, but I'm really a witch!
Yes, I live in an old abandoned house deep in the forest, I fly around on a broomstick, and eat succulent bat stew every night for dinner.
Unlike most of my crooked nosed friends, I pay attention to my wardrobe, wearing only black, from the nail polish on my fingertips to the pointy hat on my head.
So the next time you are taking a peaceful stroll through the woods, you'd better make sure you don't cross my path lest I turn you into a spider!
–
Music: This is Haloween – Danny Elfman
–
Vous ne le saviez sans doute pas, mais en réalité…Je suis une sorcière !
Je vis dans une maison abandonnée au fin fond de la forêt, ne me déplace qu'en balais, et prépare de succulents bouillons de chauve souris pour le dîner.
Contrairement à mes congénères aux nez crochus, j'aime soigner mes tenues, et porter du noir uniquement, des ongles au chapeau pointu.
Vous qui vous promenez tranquillement dans la forêt, prenez garde à ne pas m'importuner, à moins de vouloir à tout prix vous faire transformer en araignée !
–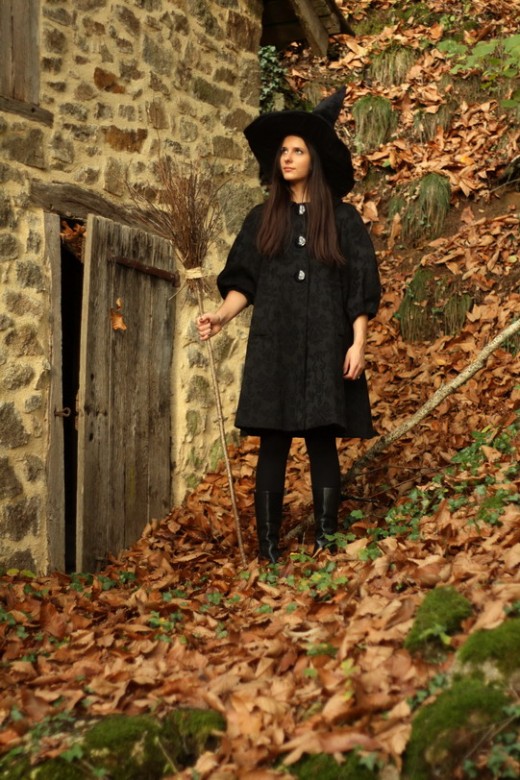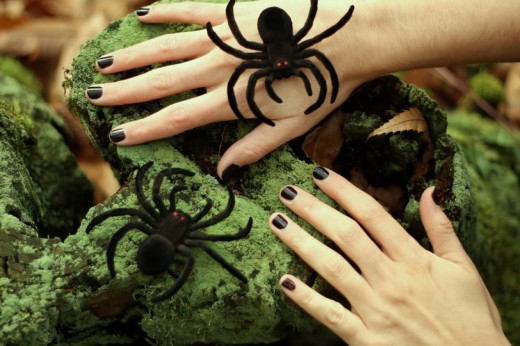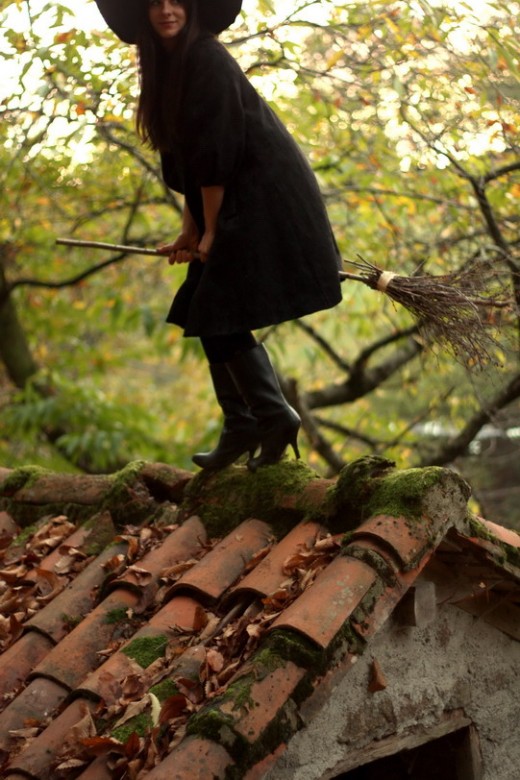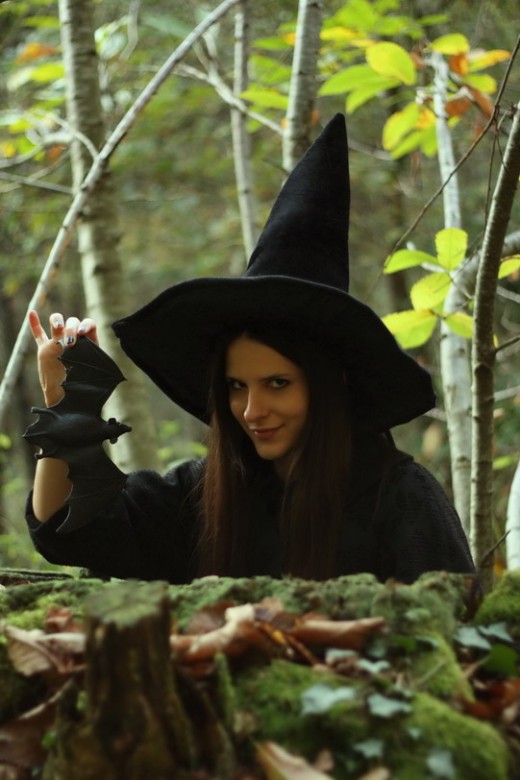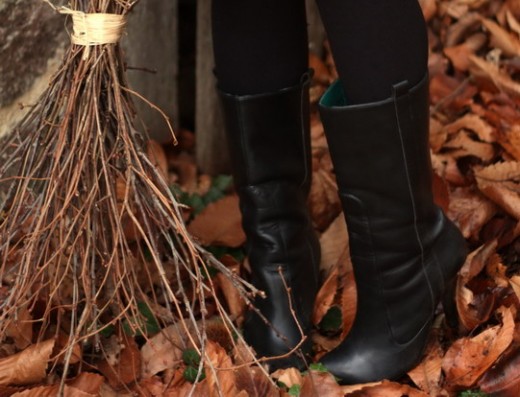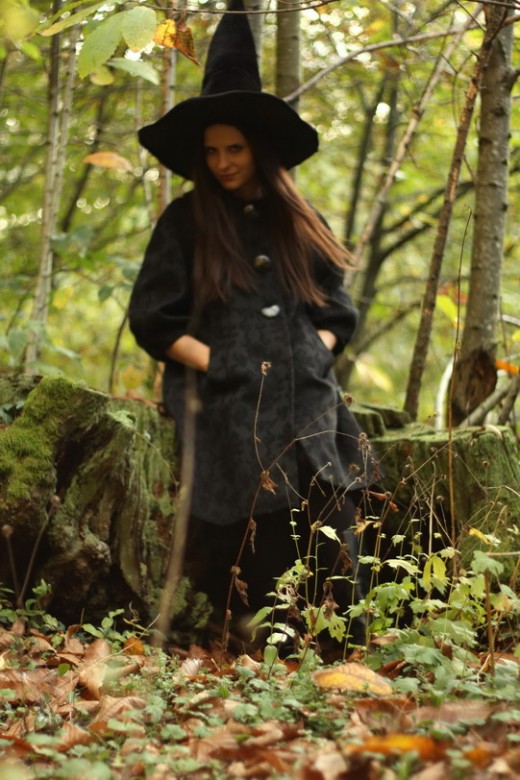 –
Manteau Zara / Zara coat
Bottes Irregular choice / Irregular choice boots
–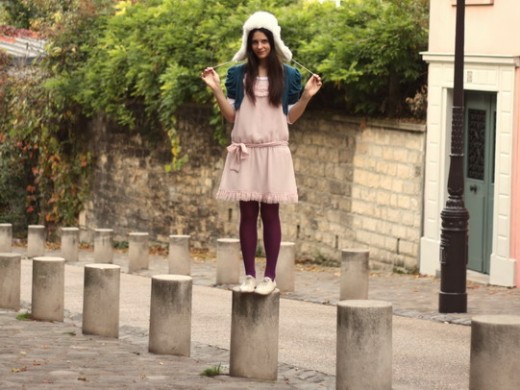 –
In the heart of Paris, behind the Sacré Coeur Basilica of Montmartre, the narrow alleyways bordered by cute little houses might give one the impression of being in a country village rather than a major capital city.
While walking through the winding hilly streets of the neighbourhood, I spotted a candy coloured house that gave me an idea for a photo shoot; its teal green shutters and pastel pink facades were a perfect match for my outfit of the day.
–
Music: Silly love songs – Paul McCartney & Wings
–
En plein Paris, derrière la basilique du Sacré cœur à Montmartre, les ruelles étroites et bordées de maisonnettes donnent plus l'impression de se trouver dans un petit village de campagne plutôt qu'une capitale.
En parcourant les pavés qui montent et qui descendent, une maison couleur chamallow m'a semblé parfaite pour photographier ma tenue du jour, colorée tout comme sa façade et ses volets.
–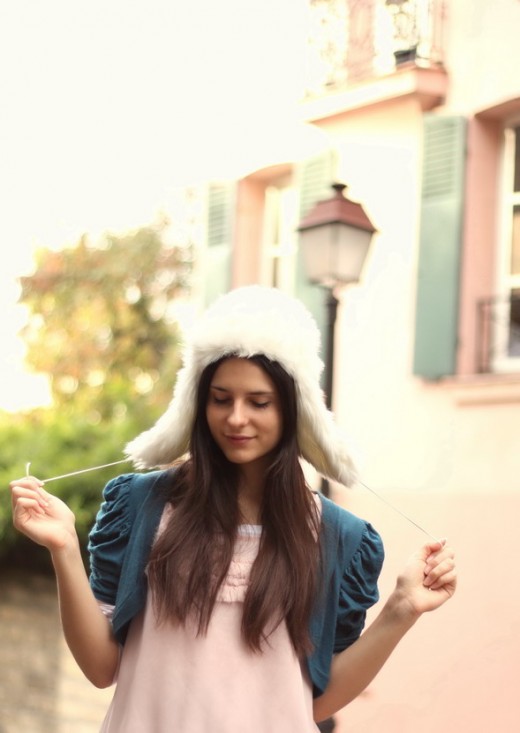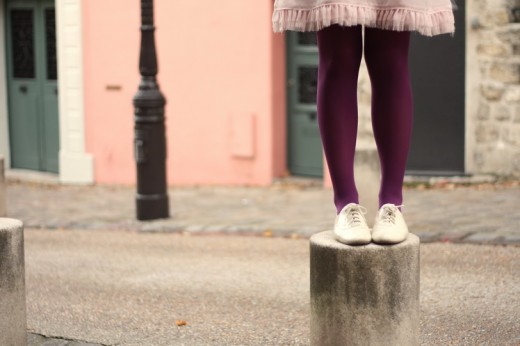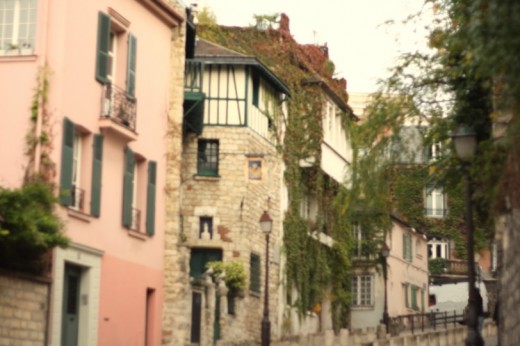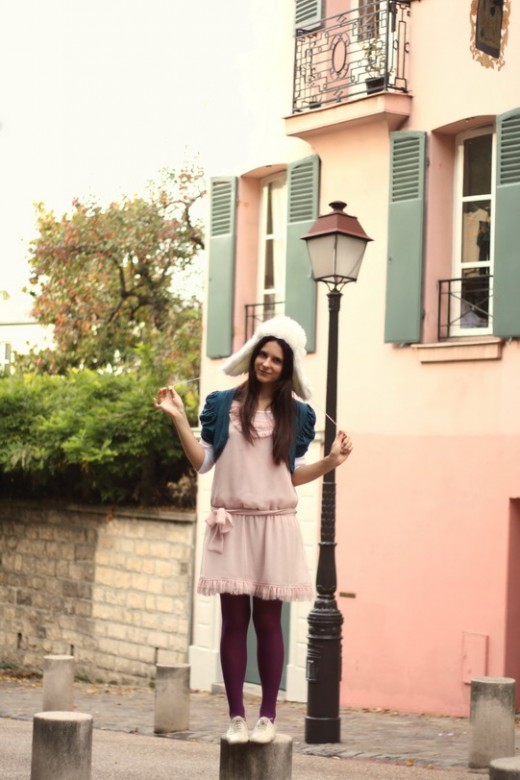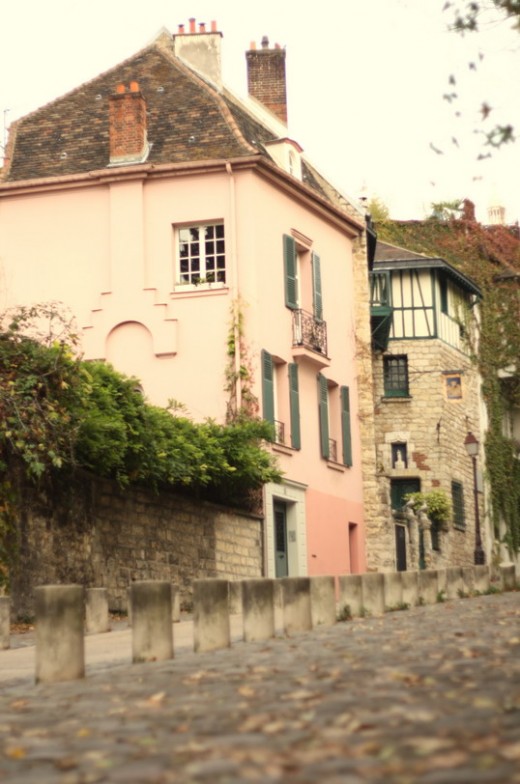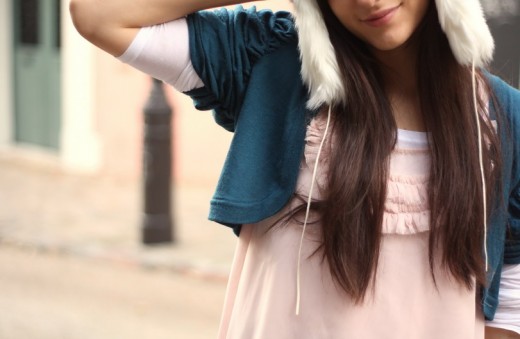 –
Robe Topshop // Topshop dress
Pull bleu H&M // H&m Jumper
Chapka H&m // H&M hat
Collants Topshop // Topshop tights
Chaussures Topshop // Topshop shoes
–