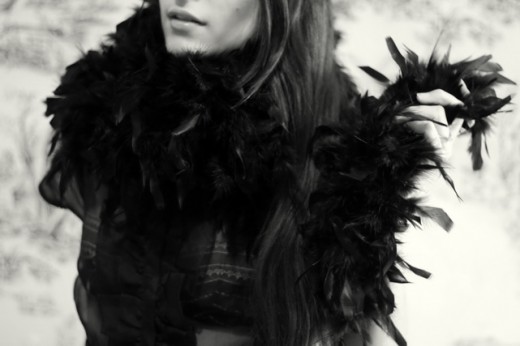 –
Open here I flung the shutter, when, with many a flirt and flutter,
In there stepped a stately raven of the saintly days of yore.
Not the least obeisance made he; not a minute stopped or stayed he;
But, with mien of lord or lady, perched above my chamber door –
Perched upon a bust of Pallas just above my chamber door –
Perched, and sat, and nothing more.
Edgar Allan Poe

–
Music: Devendra Banhart – Cripple Crow
–
Je poussai alors le volet, et, avec un tumultueux battement d'ailes,
Entra un majestueux corbeau digne des anciens jours.
Il ne fit pas la moindre révérence, il ne s'arrêta pas, il n'hésita pas une minute ;
Mais avec la mine d'un lord ou d'une lady, il se percha au-dessus de la porte de ma chambre ;
Il se percha sur un buste de Pallas juste au-dessus de la porte de ma chambre ;
Il se percha, s'installa, et rien de plus.
Edgar Allan Poe
–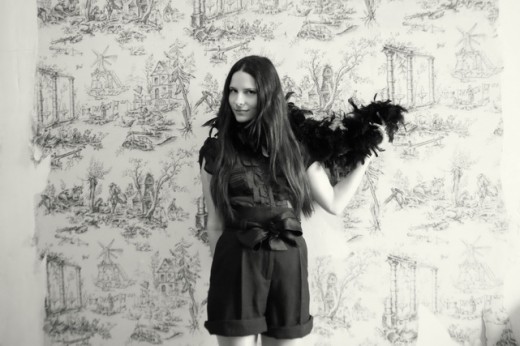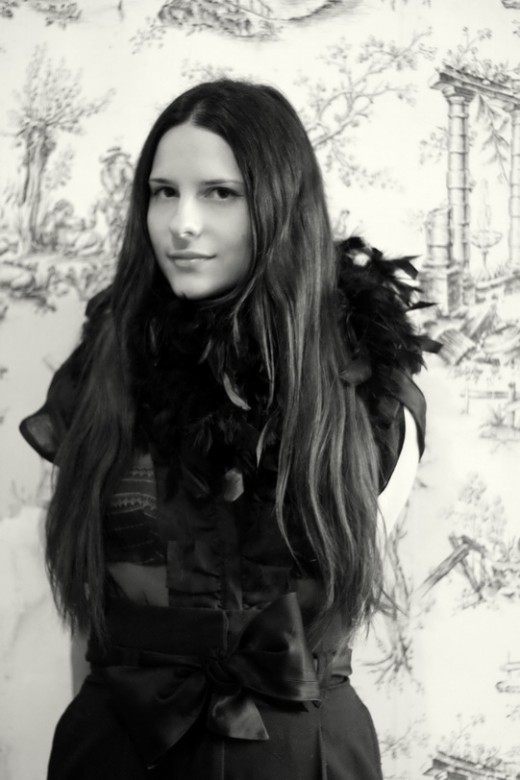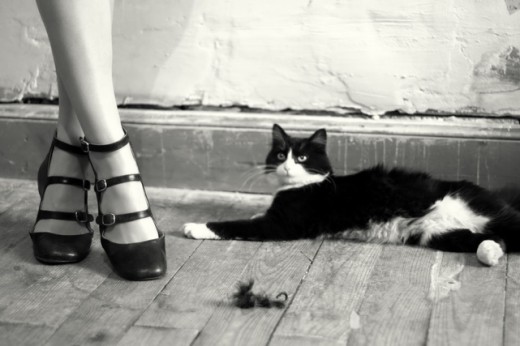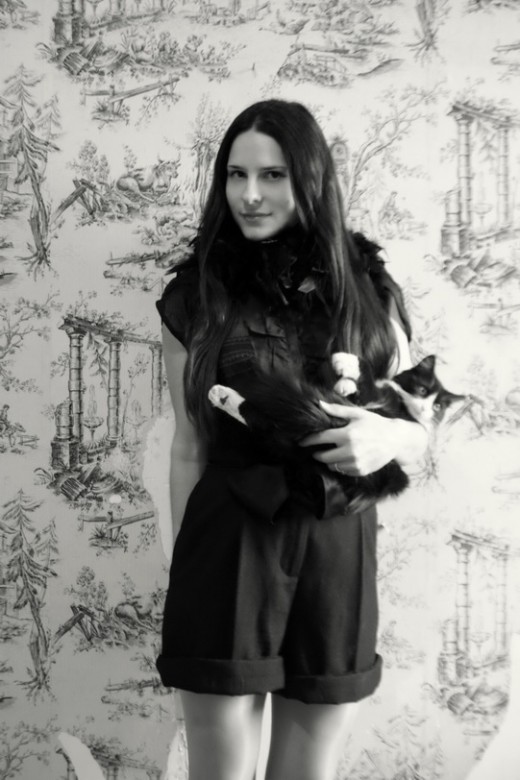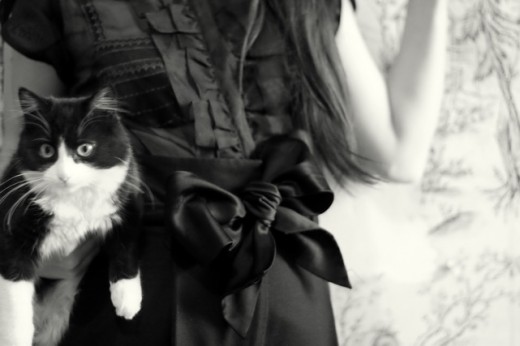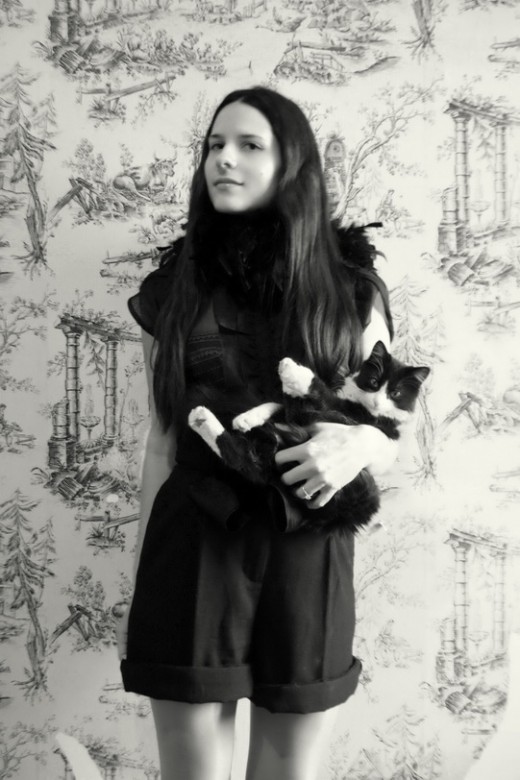 –
Blouse Zara / zara Blouse
Short H&M / H&M shorts
Chaussures Chloé / Chloé shoes
Ceinture noeud Mokuba / Mokuba bow belt
Boa Etam

–
Hi everyone ! To answer your questions: The cat's name is Flèche, but sadly she's not my pet, and yes as you can see, she's really friendly ! And about the Zara blouse and H&M shorts, they both are from previous collection. Have a nice day !
–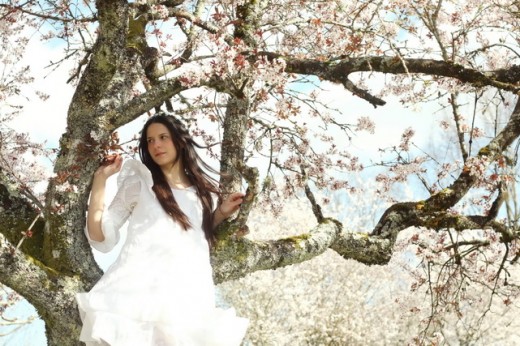 –
If there is one thing that I impatiently wait for every year, it's that moment each spring when the cherry trees blossom!
There's one right in the middle of the country garden where I spend the odd weekend here and there. And this year, just like the last, I was lucky enough to witness the burgeoning of these magnificent trees once again.
For me, this moment symbolizes the arrival of spring.
In order to properly celebrate the first taste of many beautiful days to come, I wore a white dress and a crown of flowers and perched myself at the very top of the cherry tree as a means to take in the freshly opened delicate petals as closely as I possibly could.
–
Music: Air – Cherry blossom girl

–

S'il y a une chose que j'attends avec impatience chaque année, c'est bien que les cerisiers fleurissent !
Il y en a un au milieu du jardin là où je passe souvent quelques week end à la campagne. Cette année, tout comme l'année dernière, j'étais bien au rendez vous pour assister à l'éclosion des fameux bourgeons !
Pour moi , c'est un peu l'évènement qui annonce l'arrivée du printemps.
Et pour justement fêter dignement cet avant goût des beaux jours, c'est vêtue d'une robe blanche et d'une couronne de fleurs dans les cheveux que je suis aller me percher tout en haut du cerisier, histoire d'aller humer et admirer les pétales délicats de plus près.
–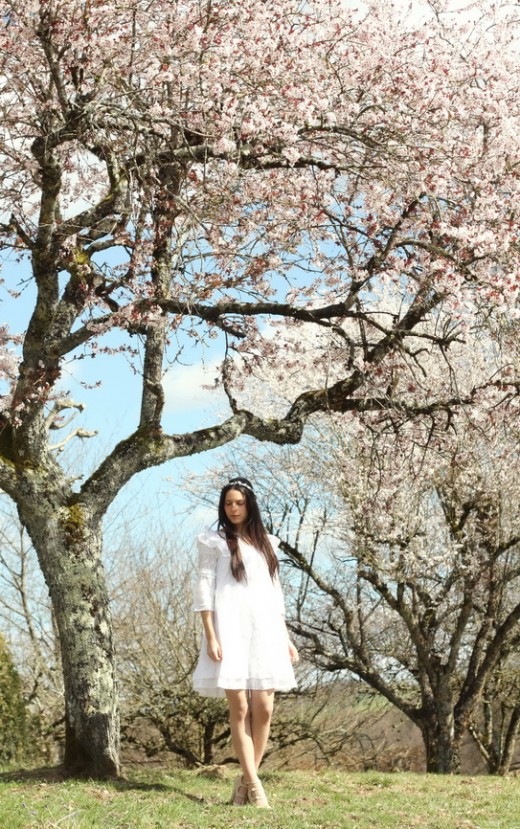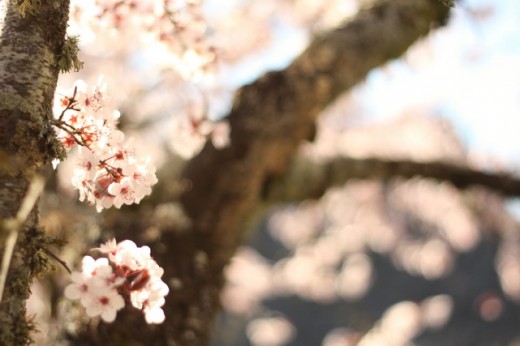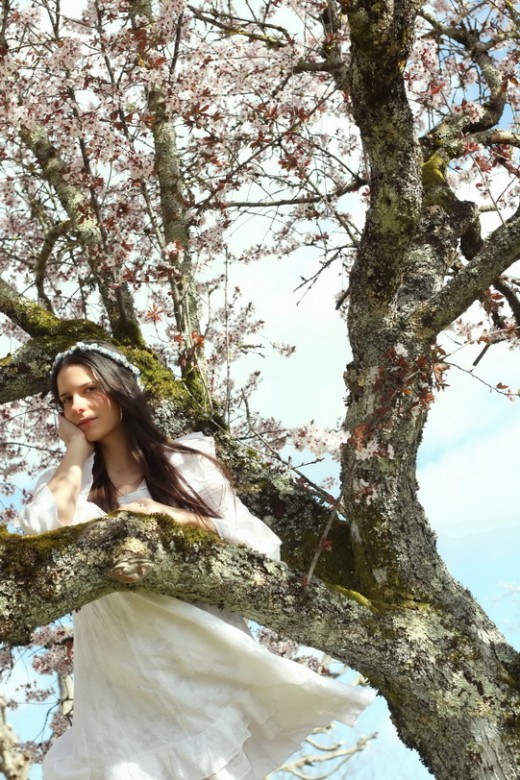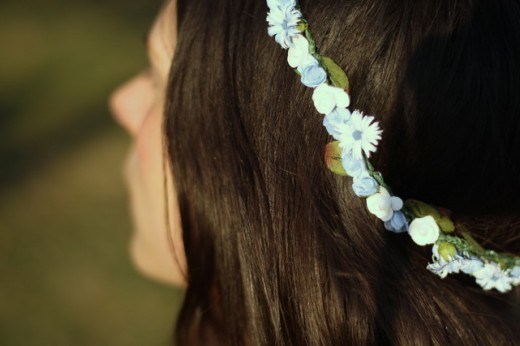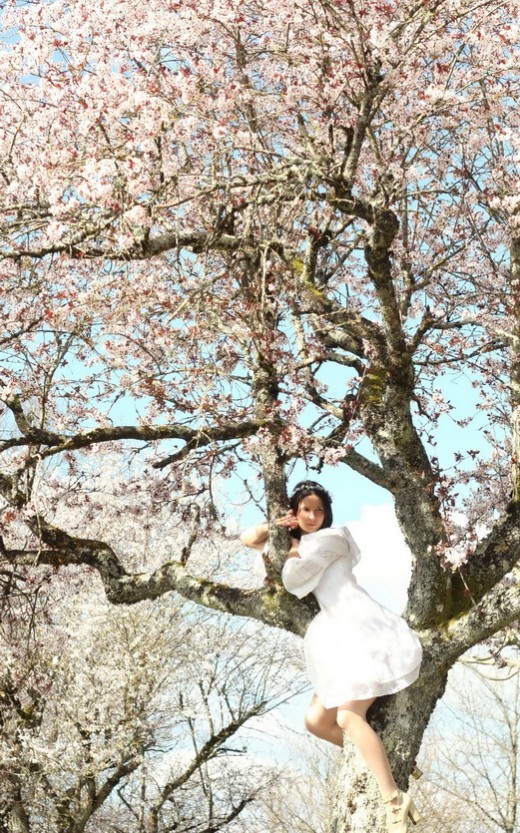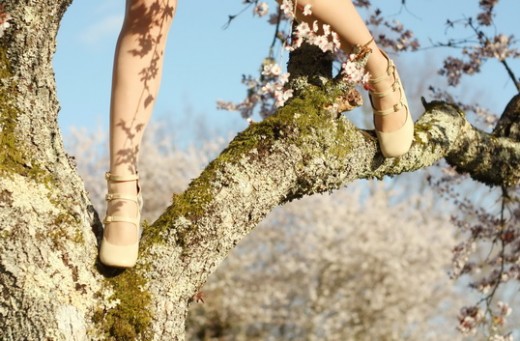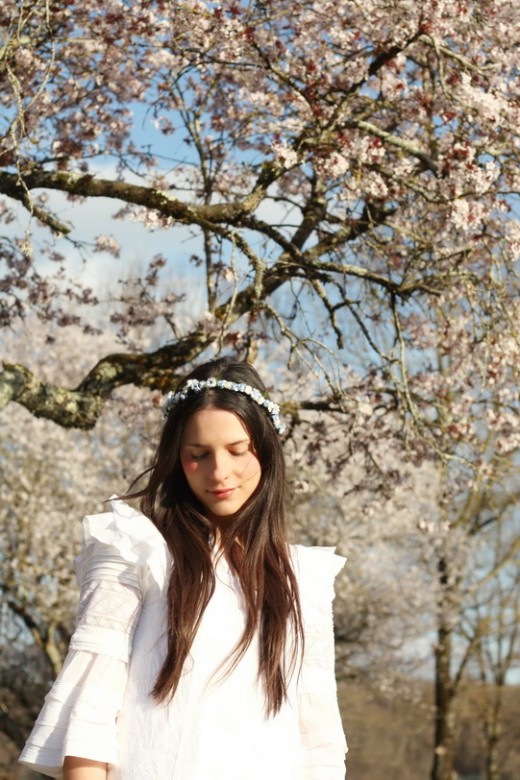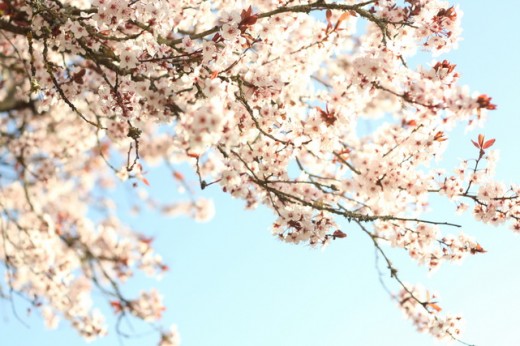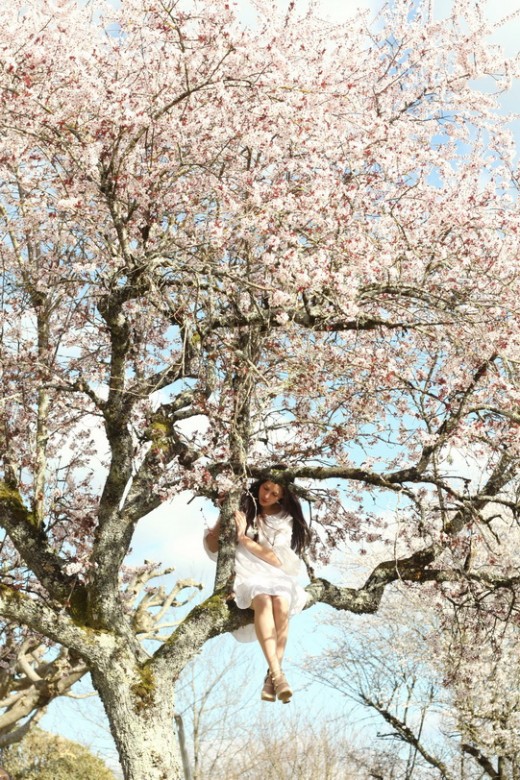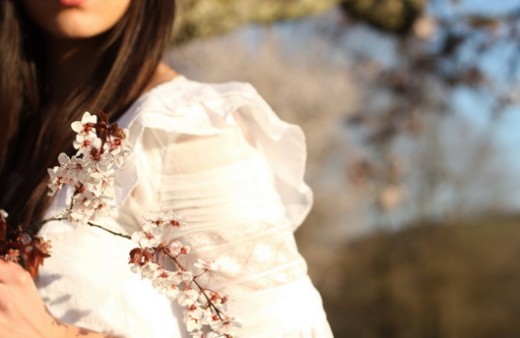 –
Robe Zara / Zara dress
Chemisier Zara / zara blouse
Couronne fabriquée moi même / home made flower crown
Chaussures Chloé / Chloé shoes
–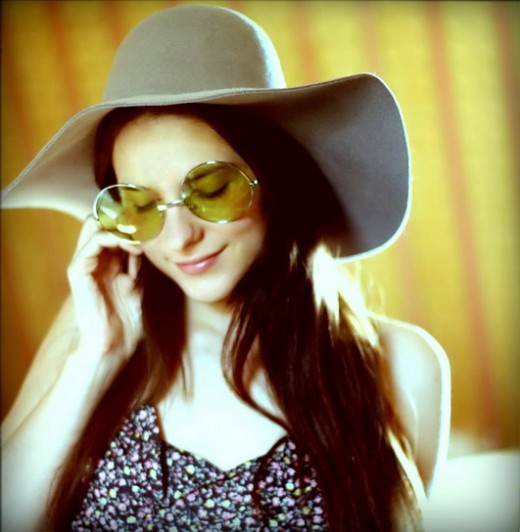 Vintage sunglasses, American apparel floppy hat.
–
Oh, the 70s!
A lot of people consider it one of the worst decades for fashion.
I, on the other hand, love them! I love the 70s for the music, and I love them for the clothes. It is also an era that was graced with quite a vibe!
I decided to try to recreate that vibe by grouping together some of the clothes and objects I own that I associate with those years.
Hey, just because I was born in 1985 doesn't mean I can't take a little trip back in time! Are you ready to be blasted back to the past? I'm turning on the time machine… let's go!

–
Music: America – A horse with no name
–
Ah, les années 70 !
Une période que beaucoup comptent comme l'une des pires au niveau stylistique.
Pourtant, c'est une époque que j'adore, autant pour la mode que pour la musique … et puis les années 70, c'était aussi toute une ambiance !
Une ambiance que j'ai essayé de recréer en regroupant quelques vêtements et objets que je pense coller avec ces années là.
Et oui, Ce n'est pas parce qu'on est née en 1985 que l'on ne peut pas faire un petit tour dans le passé ! Alors, prêt à remonter le temps ? Je met la machine en route, et c'est parti !
–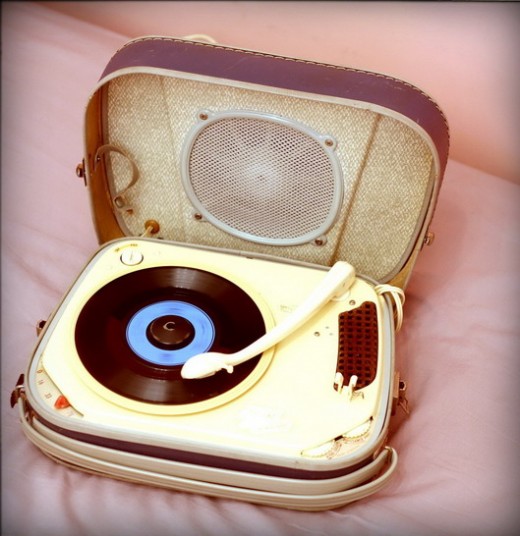 Un tourne disque, indispensable pour s'immerger comme il se doit dans la musique 70's.
( Teppaz )
A record player: essential for immersing oneself into the sounds of the 70s.

–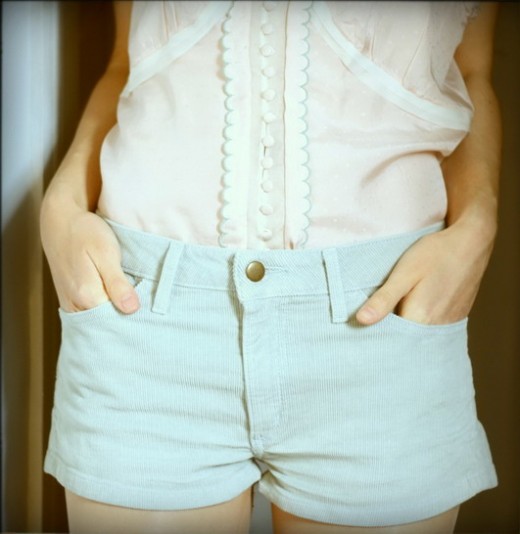 Un mini short, porté avec un blouse.
( American Apparel shorts, Chloé blouse )
Short shorts, worn with a blouse.

–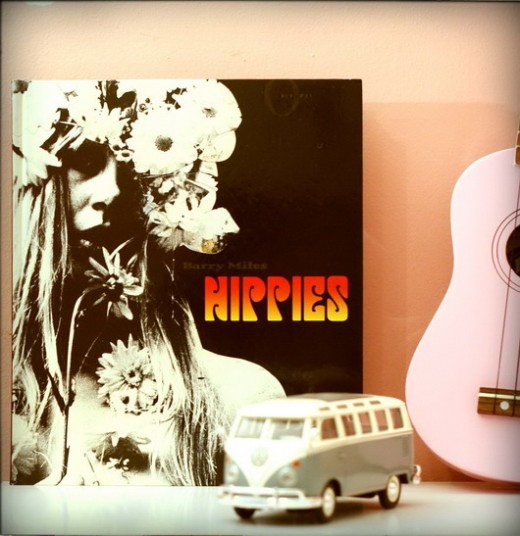 Le hippie book, idéal pour l'inspiration !
( Hippies by Barry Miles )
The hippie book; ideal for inspiration!

–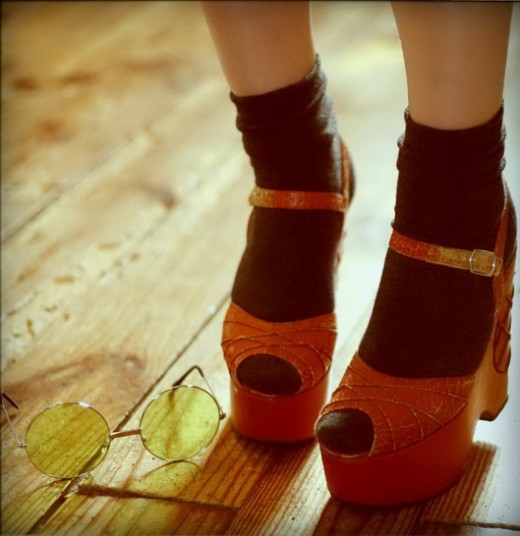 Des compensées.
( Vintage )
Wedges.

–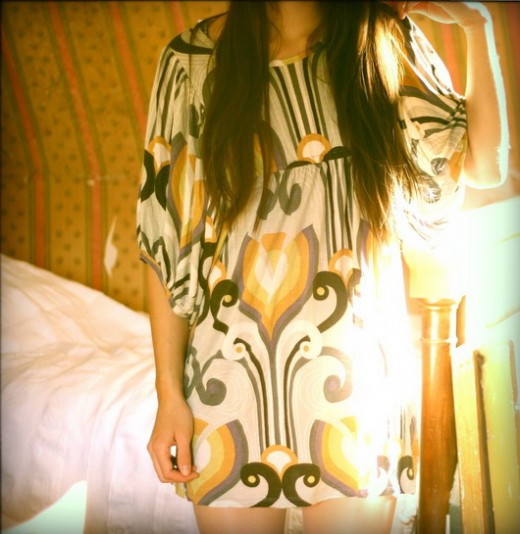 Une robe à l'imprimé psychédélique.
( zara )
A psychedelic print dress.

–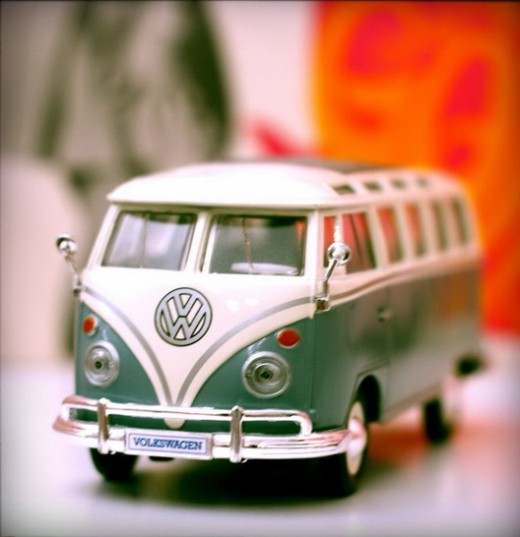 Une miniature du van de mes rêves.
( Ebay )
A miniature version of the van of my dreams.

–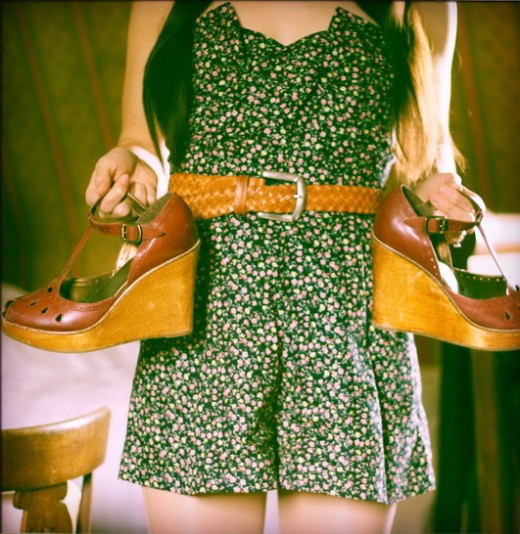 Un combi-short, avec une ceinture tressée et des compensées.
( topshop jumsuit and wedges, vintage belt )
A romper, worn with a woven belt and wedges.

–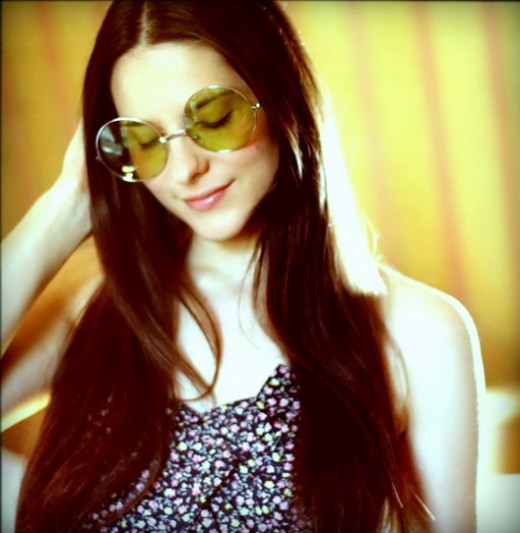 De graaaandes grandes grandes lunettes, avec ou sans capeline.
( Vintage sunglasses )
Huge bug-eyed glasses; can be worn with or without the wide-brimmed hat.

–