–
Tremblez, c'est bientôt Halloween !
C'est un spécial relooking de personnages sombres  et emblématiques de cet évenement que je vous propose aujourd'hui.
Ça faisait un bon moment que je n'en avais pas fait tout de même !
Du noir, des rayures, quelques accessoires effrayants , nos personnages singulier adeptes de cimetières et autres manoirs poussiéreux sont prêts à vous glacer le sang !
–
Are you scared yet? It's almost Halloween!
I've decided to revamp some classic dark characters today, especially since they are so emblematic of this time of year.
I guess I was due… I hadn't done one in a while!
Black, stripes, a few frightening accessories… the characters portrayed here are no strangers to graveyards, rickety old mansions, and all things bone chilling!
–
Lydia Deetz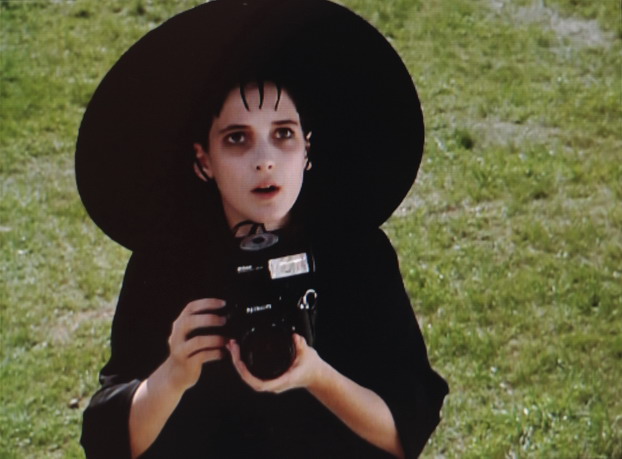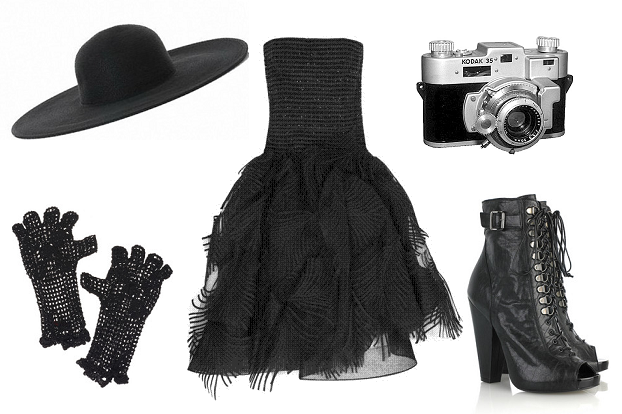 Oscar de La Renta dress, Rochas fingerless gloves, Givenchy boots, Style hive wide brim hat
–
Wednesday Addams
Previously here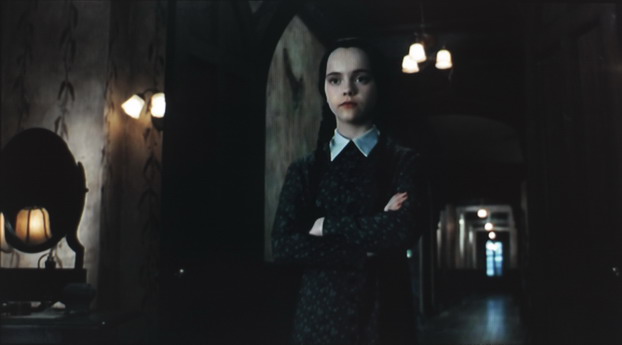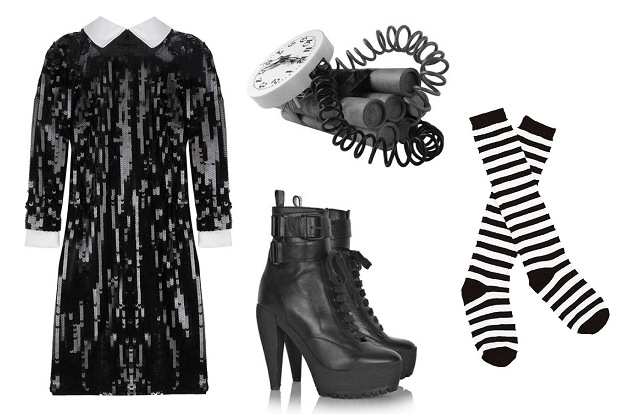 Sonia Rykiel dress, Burberry boots
–
Beetlejuice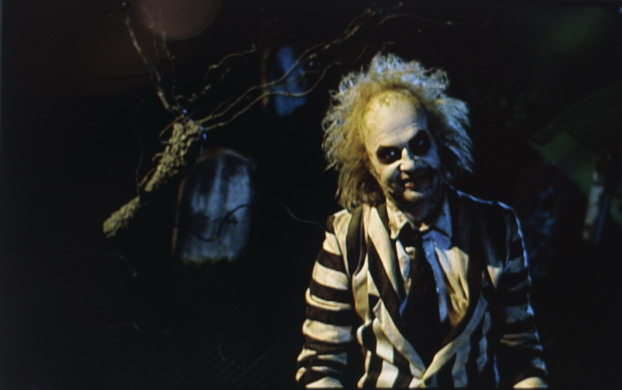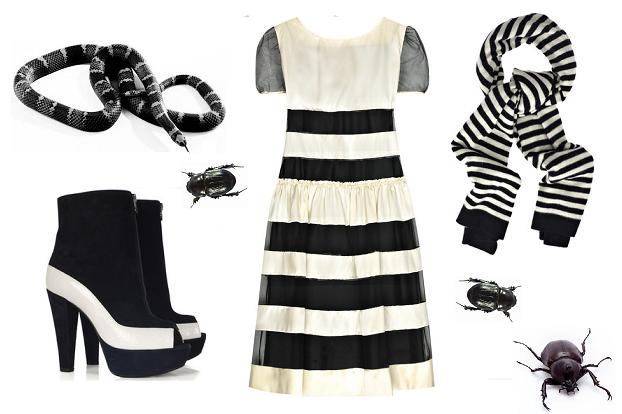 Luella dress, Marni heels, DKNY scarf
–
Morticia Addams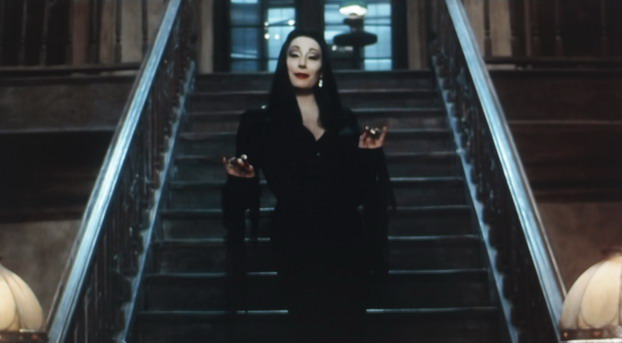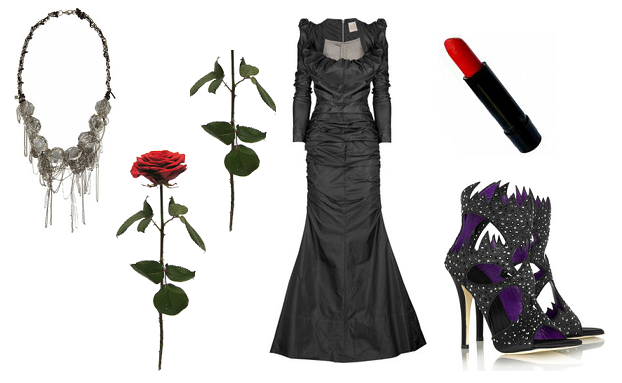 Vivienne Westwood Gown, Giuseppe Zanotti Heels, Dannijo necklace

–
Edward Scissorhands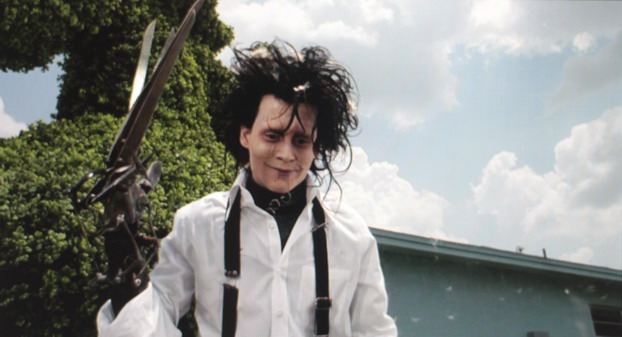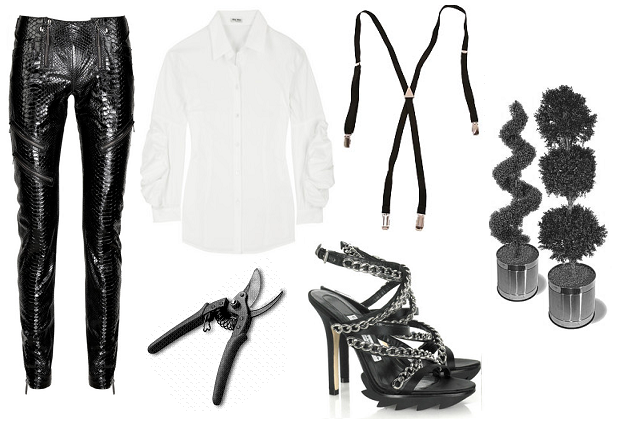 Emilio Pucci pants, miu miu shirt, Asos straps, Camilla Skovgaard heels
–
Dans la série relooking des héroïnes de notre enfance :  La belle au bois dormant, Holly Golightly dans breakfast at Tiffany's, Margot Tenenbaum, Amélie Poulain, Le petit chaperon rouge, Blanche Neige, Iris dans taxi driver, Mercredi dans la famille Addams, Mathilda dans léon, Peau d'âne, Alice au pays des merveilles, Maria dans la mélodie du bonheur, Mary Poppins, Dorothy dans la magicien d'Oz.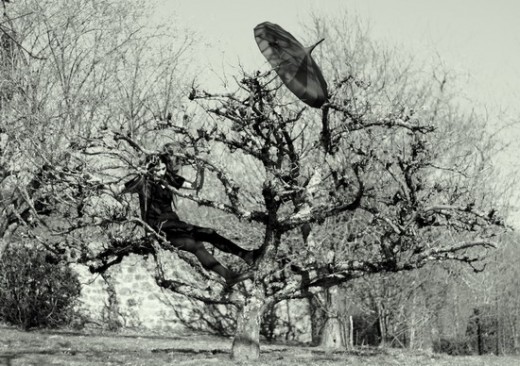 –
There once was a girl,
Who found an umbrella in a tree.
Jet black and imposing,
It was so becoming,
She vowed never to abandon it.
Not in the winter, and not in summer.
–
Music: Lou Reed – Perfect day
–
Il était une fois une fille
Qui avait trouvé un parapluie dans un arbre
C'était un parapluie noir
Et celui ci était tellement charmant
Qu'elle décida de ne plus le quitter
Que ce soit en hivers qu'en été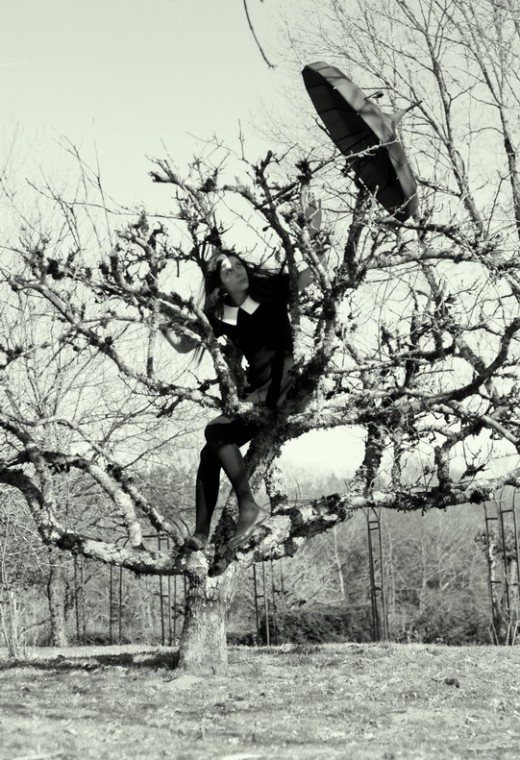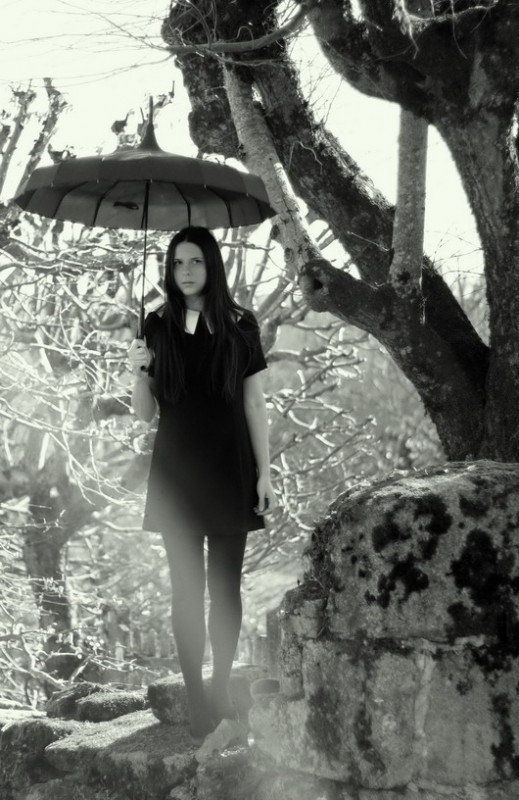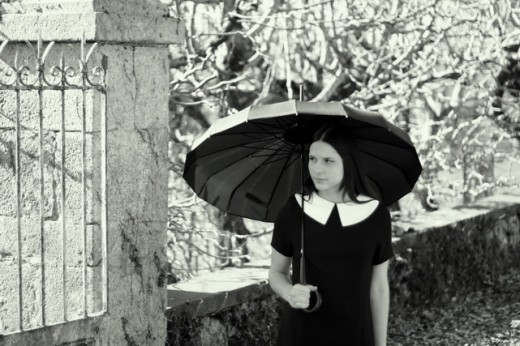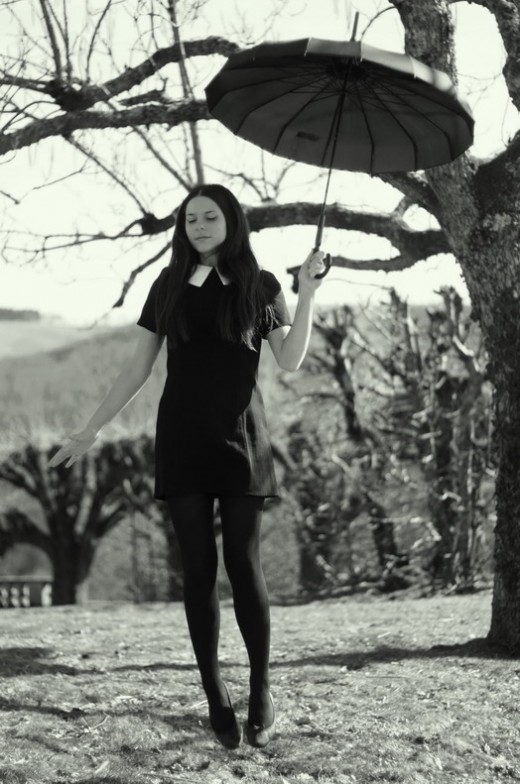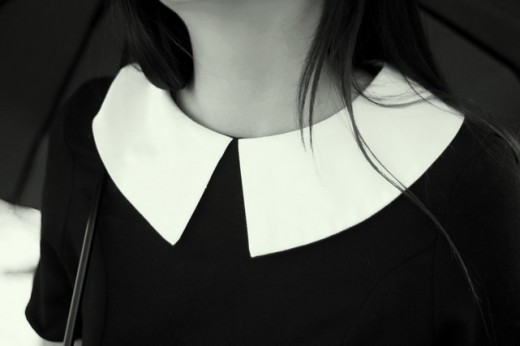 =
Robe vintage / Vintage dress
Parapluie Apple tree ( Londres ) / Apple tree umbrella ( London )
Ballerines repetto / Repetto flats
=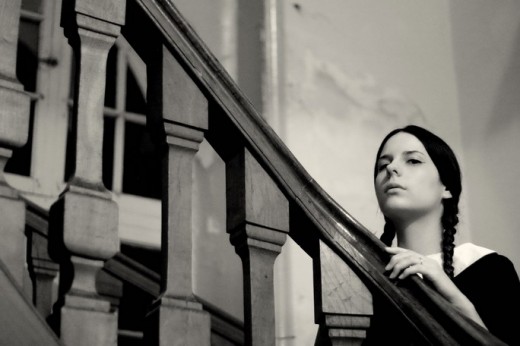 –
While this article might have been a better fit for Halloween, as you can imagine, I simply couldn't wait that long!
Wednesday Addams is one of my favourite characters ever, and that is why it was so great to incarnate her the time of a short photo shoot.
Without further ado, here is the dress I recently spoke to you about, appropriately worn alongside a few sharp and dangerous objects!
–
Music: The bucket list
–
Cela aurait pu être un parfait article pour Halloween, mais vous pourrez aisaiement deviner que je n'ai pas voulu attendre si longtemps !
Mercredi Addams est l'une de mes héroines de film préférée, et c'est pourquoi il a été fort amusant de se glisser dans la peau de son personnage le temps d'une petite scéance photo.
Voici donc mis en scène la robe que je vous ai récement présenté, accompagnée de quelques accessoires tranchants et meurtiers des plus appropriés !
–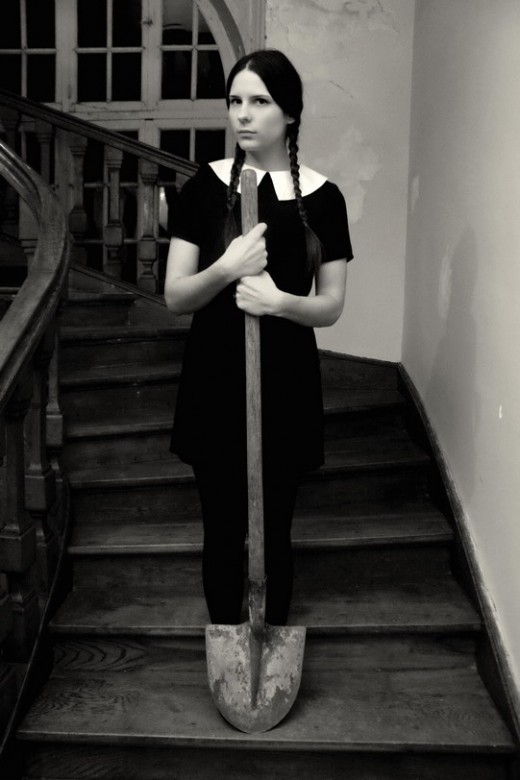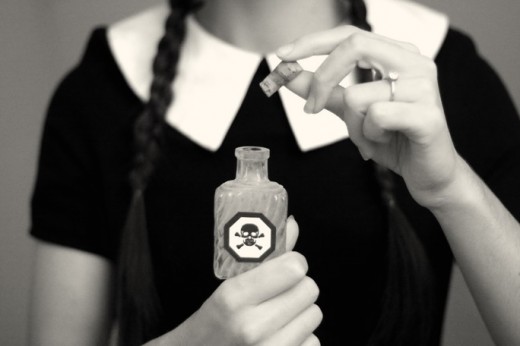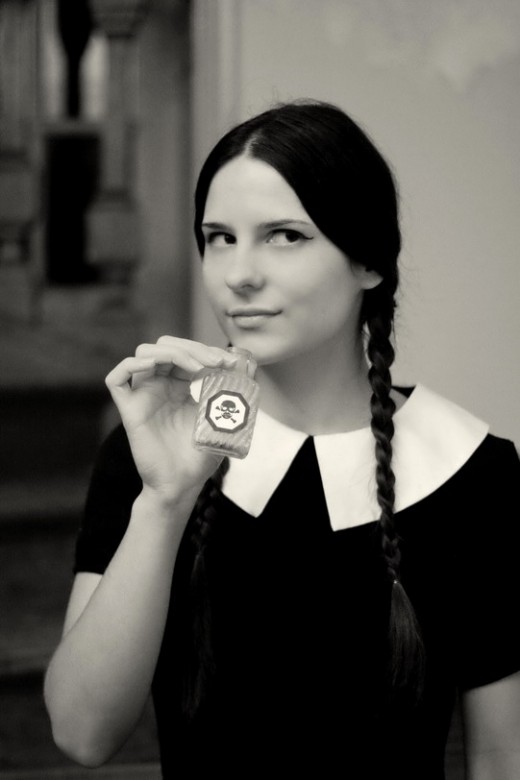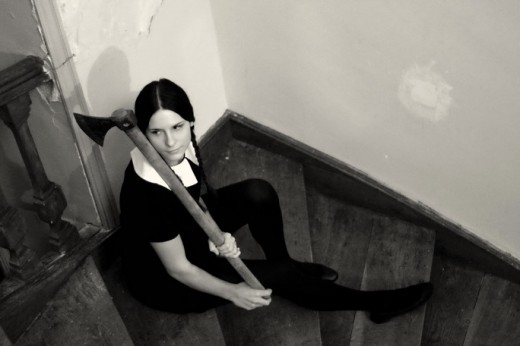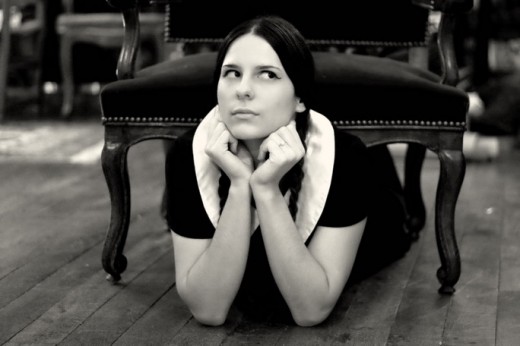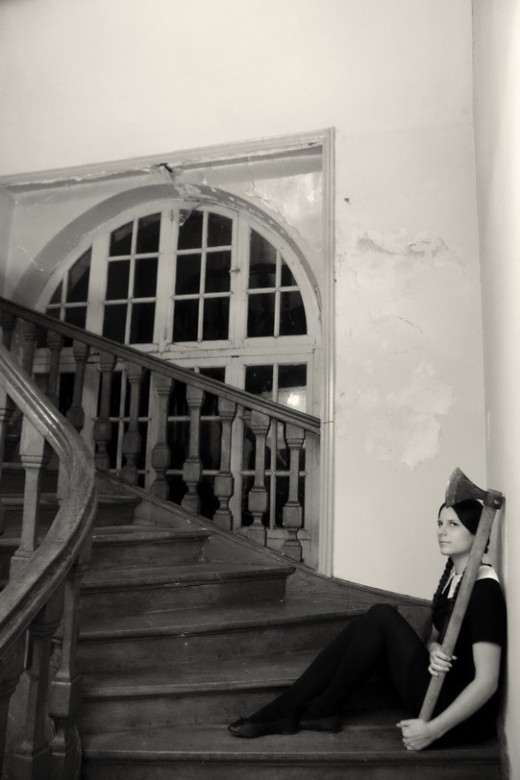 –
Robe vintage / Vintage dress
Ballerines Repetto / Repetto flats
–