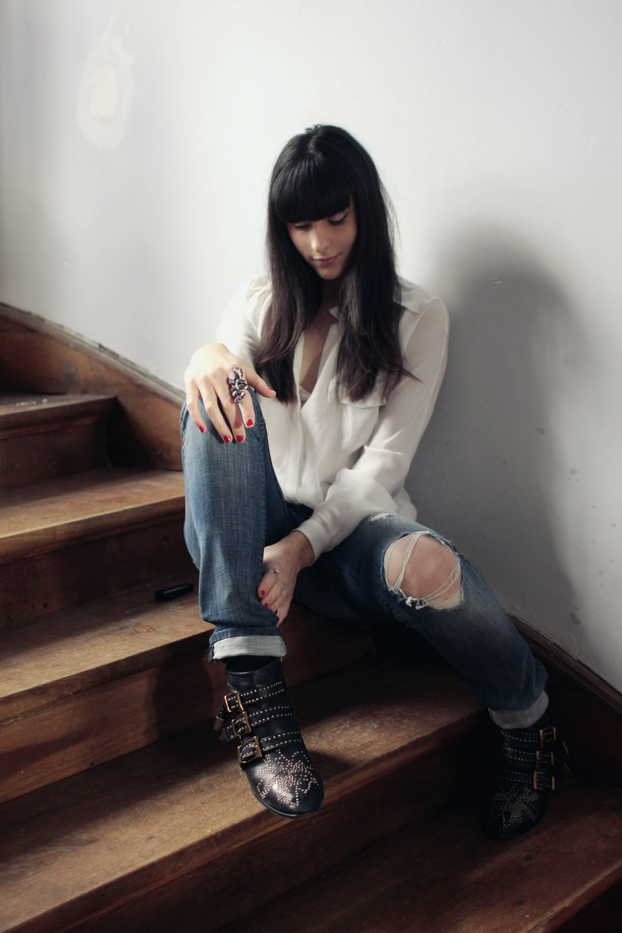 –
Après avoir joué à la nymphe en robe longue, je retourne aujourd'hui à une tenue plus simple.
Une blouse blanche, des boots cloutées et un jean.
Je ne connaissais pas la marque Hudson et ce jean m'a beaucoup plu, avec ses déchirures qui cassent le côté trop classique d'une tenue.
Ah, et j'oubliais: une bague serpent qui ne quitte plus mon doigt depuis une bonne semaine. Comme si ce reptile aux yeux rouges maléfiques avait envoûté mon esprit !
–
–
No more nymph in a long dress. Today, I've decided to return to more casual attire.
Blue jeans, white blouse, studded boots.
I just discovered Hudson Jeans, and I like them a lot. The rips really add something to an otherwise classic look.
Oh, and I almost forgot, I'm also wearing a Kenneth Jay Lane snake ring that hasn't left my hand for a good week now. Help, I'm possessed by an evil red-eyed reptile!
–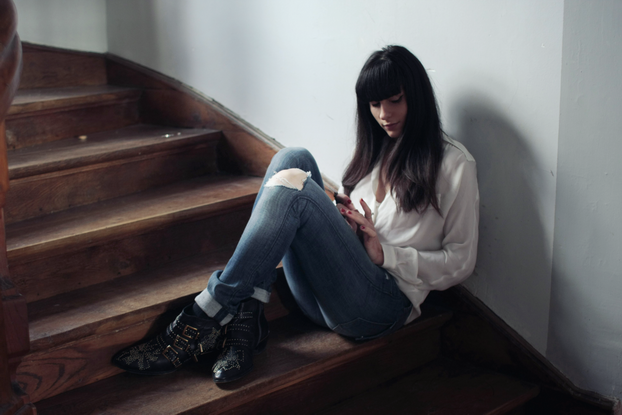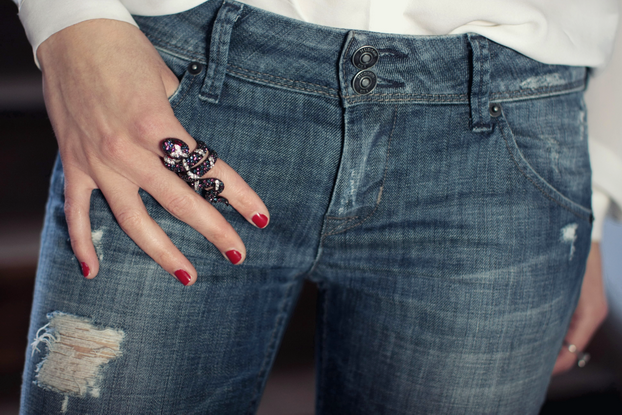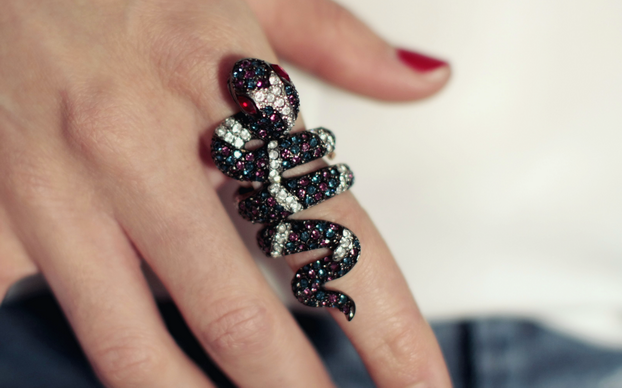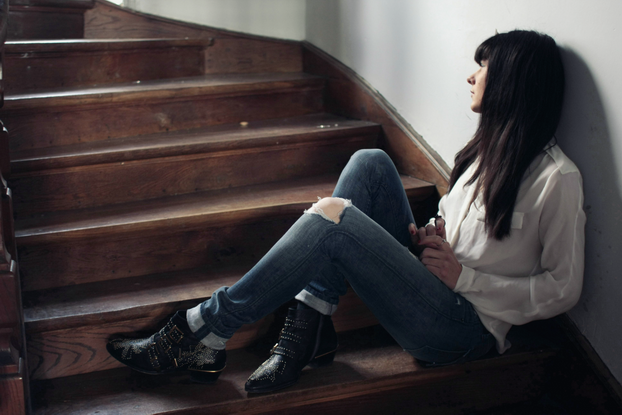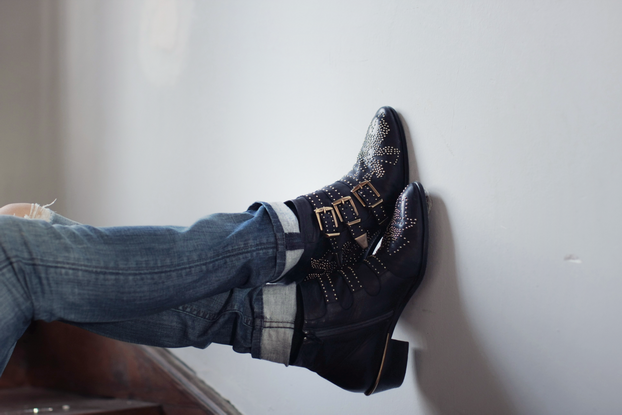 –
Blouse : Zara
Jeans : Hudson Jeans
Boots: Chloé Susan
Bague / Ring: Kenneth Jay Lane
–
Related posts :
---